Comedian and political commentator Jon Stewartand former U.S. Treasury SecretaryLarry Summersgot into a heated exchange about the state of the economyduring an episode of Stewart's eponymous show, "The Problem With Jon Stewart."
On Friday, Summers argued that the U.S. government's stimulus measures have resulted in inflation, rising prices and wages.
"What happened to us is we had massive stimulus and an economy that could only produce so much. So we had a huge level of demand, and those huge levels of demand kept pushing up prices and pushing up wages," he explained."But ultimately, it was, you put too much water in the bathtub, you put too much demand into the economy, and you get high and rising prices."
In discussing wages and employment,Summers said, "There are certain sicknesses you can have where there's a drug, and it has side effects, and everybody hates the side effects, and no doctor wants their patient to suffer the side effects. But if you don't address the sickness, you can have a bigger problem down the road."
Stewart, however, fired back, saying,The stock market assets have gone up 150%. CEO pay has gone up 1,500%. Workers wages haven't gone up at all. I think you're misdiagnosing the sickness.
"The most serious problem in the U.S. economy has been the cleavages between those like you and me, who are very fortunate. That's why we need a strategy and strengthening economic labor power. Is it an issue that somebody whose control is over setting interest rates and printing money can do much about?" Summers askedin response.
Read Also:Larry Summers Says Soft Landing 'Looks More Possible': Unemployment Vs. Inflation
Speaking later about economic recovery, Stewart said,This pandemic was the first time the government, in my opinion, did the thing that they're supposed to do in a crisis. When you look at the stimulus payments that went out, you know, 70% of it was being used for rent and food.
And if you look at the recovery in the pandemic versus the recovery from 2008, when you stimulated the economy at the demand level, jobs had plunged in the pandemic and then they shot back up. The recovery in 2009 was painstaking, but the stock market did great. So our fiscal policy and our monetary policy has always been on the side of corporate easing, he added.
"If you talk to African American voters, if you talk to Hispanic voters, talk to voters who don't have college degrees, they regard the country's biggest problem as having to do with inflation," Summers retorted. "So while you may see this as having been tremendously successful, our fellow Americans who don't live as comfortably as you and I do have a lot of questions."
Touching on the topic of corporate profit,Stewart told the former Treasury Secretary,Butwhat you're not addressing is not all of inflation was stimulus. The tools that we have, though, are basically saying to somebody, everyone's paying more for gas and groceries, and that's really hard. So here's what we're going to do:We're going to throw 10 million of them out of work so that we all don't have to share that burden.Why aren't we attacking corporate profit in any way? Because that's been estimated to be 30% of inflation,40% of inflation?
Summers responded by saying that he didn't think that "it's a tenable view that all of a sudden corporations became greedy.
At that point, Stewart cutSummers off, pointing out that there had beenrecordings and reports wherecorporate executives had spokenhighly oftheirincreased profits during earnings calls.
The former Treasury Secretary had earlier said that the Federal Reserve shouldn't be spooked by the recent banking crisis into easing its campaign to contain inflation.
"It would be very unfortunate if, out of solicitude for the banking system, the Fed were to slow down its rate of interest-rate increase beyond what was appropriate given the credit contraction," Summers said during aninterviewwith Bloomberg.
Read Next:Larry Summers Says It Would Be 'Catastrophic' For US To Default On Debt: 'God, I Wish We Could Move Past This'
Photo: Shutterstock

Microsoft Bing now uses OpenAI's DALL-E A.I. to turn text into images
OpenAI displayed on screen with Microsoft Bing double photo exposure on mobile, seen in this photo illustration.
Nurphoto | Nurphoto | Getty Images
Microsoft on Tuesday added a new artificial intelligence-powered capability to its search slate: AI-generated visuals.
The new tool, powered by OpenAI's DALL-E, will allow users to generate images using their own words, such as asking for a picture of "an astronaut walking through a galaxy of sunflowers," the company explained in a press release.
The feature, called "Bing Image Creator," will be available to Bing and Microsoft Edge users in preview. It will first roll out in the search engine's "Creative Mode." Eventually, it'll become fully integrated into the Bing chat experience, the company added.
On Microsoft Edge, the image generator will become available in the browser's search bar.
Microsoft has bolstered its AI-assisted search functions in recent months, first announcing AI-powered updates to Bing and Edge in early February.
Last week, the tech giant also announced it would add its generative AI technology to some of its most popular business apps, including Word, PowerPoint and Excel.
Excitement around the promise of generative AI has been driven in large part by the runaway success of ChatGPT, which was released by Microsoft-backed OpenAI in November.
As Microsoft's new capabilities became available to users, some beta testers identified issues, including threats, unhelpful advice and other glitches.
Microsoft says it's taken steps to curb the misuse of Bing Image Creator by working with OpenAI to develop safety measures for the public.
These safety measures include controls "that aim to limit the generation of harmful or unsafe images," plus a modified Bing icon that will be added to the bottom left corner of images, with the goal of clarifying the images were created using AI, Microsoft said.
Microsoft's tiered approach to Bing Image Creator's rollout is also inspired by the iterative approach the company attempted with past releases.
"People used it in some ways we expected and others we didn't," Microsoft said of Bing's new capabilities. "In this spirit of learning and continuing to build new capabilities responsibly, we're rolling out Bing Image Creator in a phased approach by flighting with a set of preview users before expanding more broadly."
Russia says it scrambled fighter jet to intercept two US bombers over Baltic Sea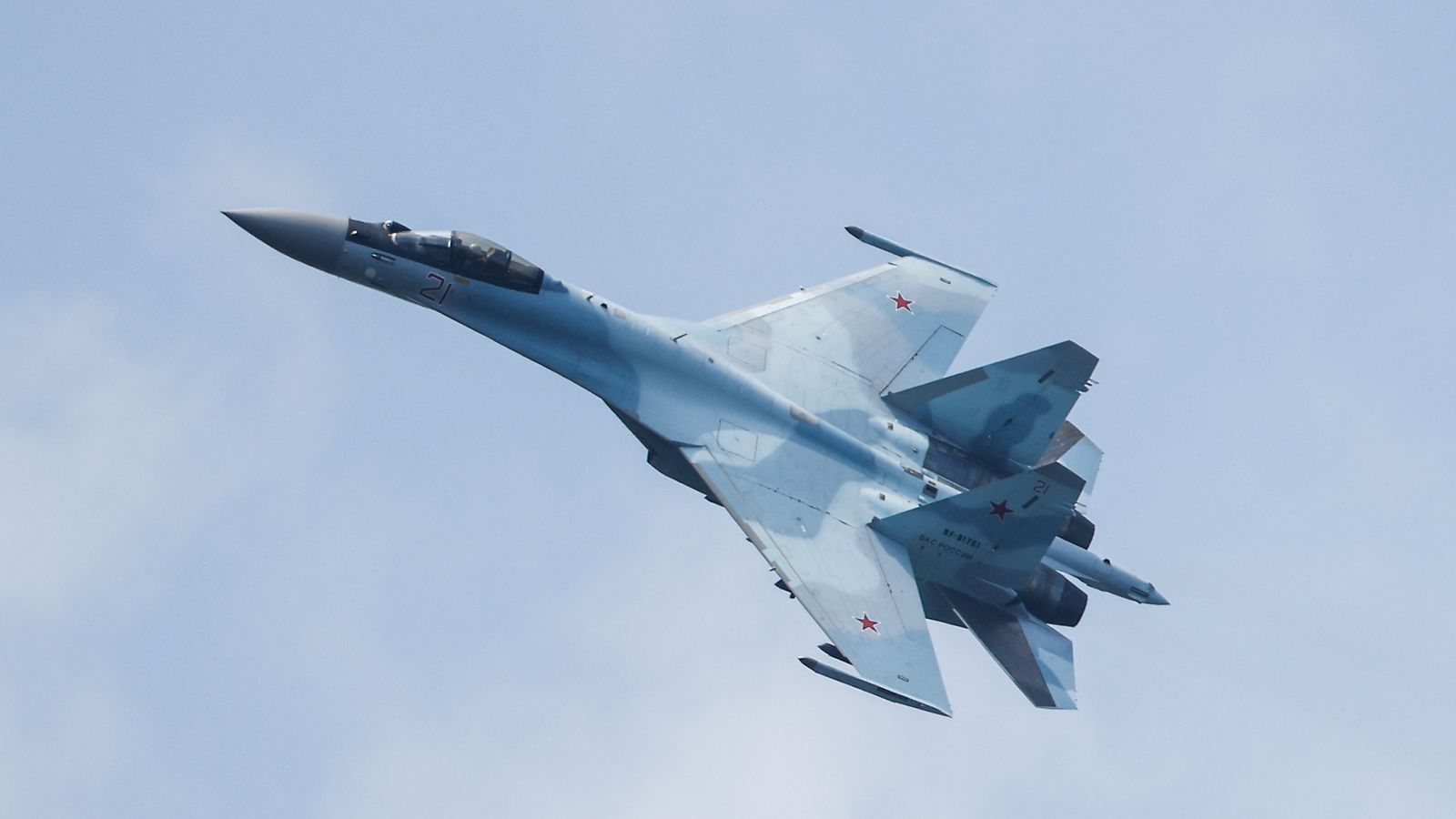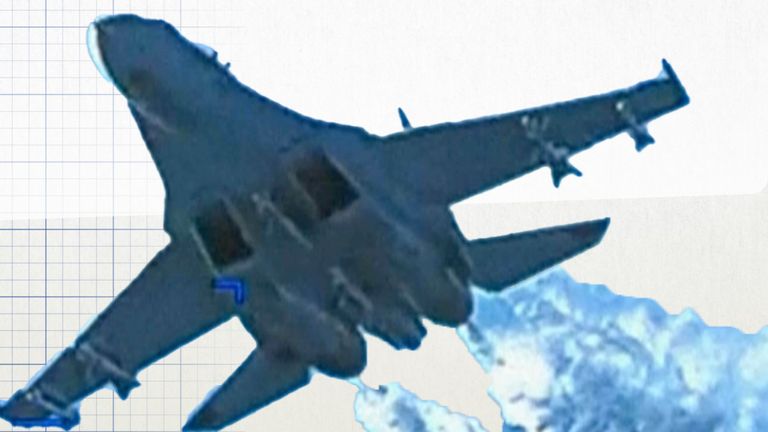 A Russian Su-35 fighter jet was scrambled to intercept two US strategic bombers over the Baltic Sea, Russia's defence ministry has said.
"Two air targets flying in the direction of the state border of the Russian Federation" were detected by radar on Monday, it said in a statement on the social media platform Telegram.
The aircraft were identified as two US Air Force B-52 strategic bombers "flying in the direction of the Russian Federation's state border".
A Su-35 fighter jet took to the air to prevent a border violation, the ministry continued.
"After the foreign military aircraft moved away from the Russian Federation state border, the Russian fighter returned to its base airfield," it added.
The National Defense Center of the Russian Federation said: "The flight of the Russian fighter was carried out in strict accordance with the international rules for the use of airspace.
"Violations of the state border of the Russian Federation are not allowed."
The US has not yet responded to the claim.
It comes after the crash of a US military surveillance drone into the Black Sea on 14 March after it was intercepted by Russian jets.
The US Air Force released a video it said showed a Russian jet intercepting the drone and dumping fuel on it over the Black Sea.
Russian jet vs US drone – what happened?

Read more:
I was a fighter pilot – this is how the US drone crash happened
It said two Russian Su-27 jets flew close to the MQ-9 Reaper before one hit its propeller and forced remote operators to crash it into the ocean.
The incident highlighted the increasing risk of direct confrontation between the superpowers as fighting continues in nearby Ukraine.
American officials accused the Russian pilots of flying in a "reckless, environmentally unsound and unprofessional manner".
Moscow denied the jets behaved dangerously and said they didn't come into contact with the drone, claiming it crashed due to "sharp manoeuvring".
What happens if Donald Trump is arrested?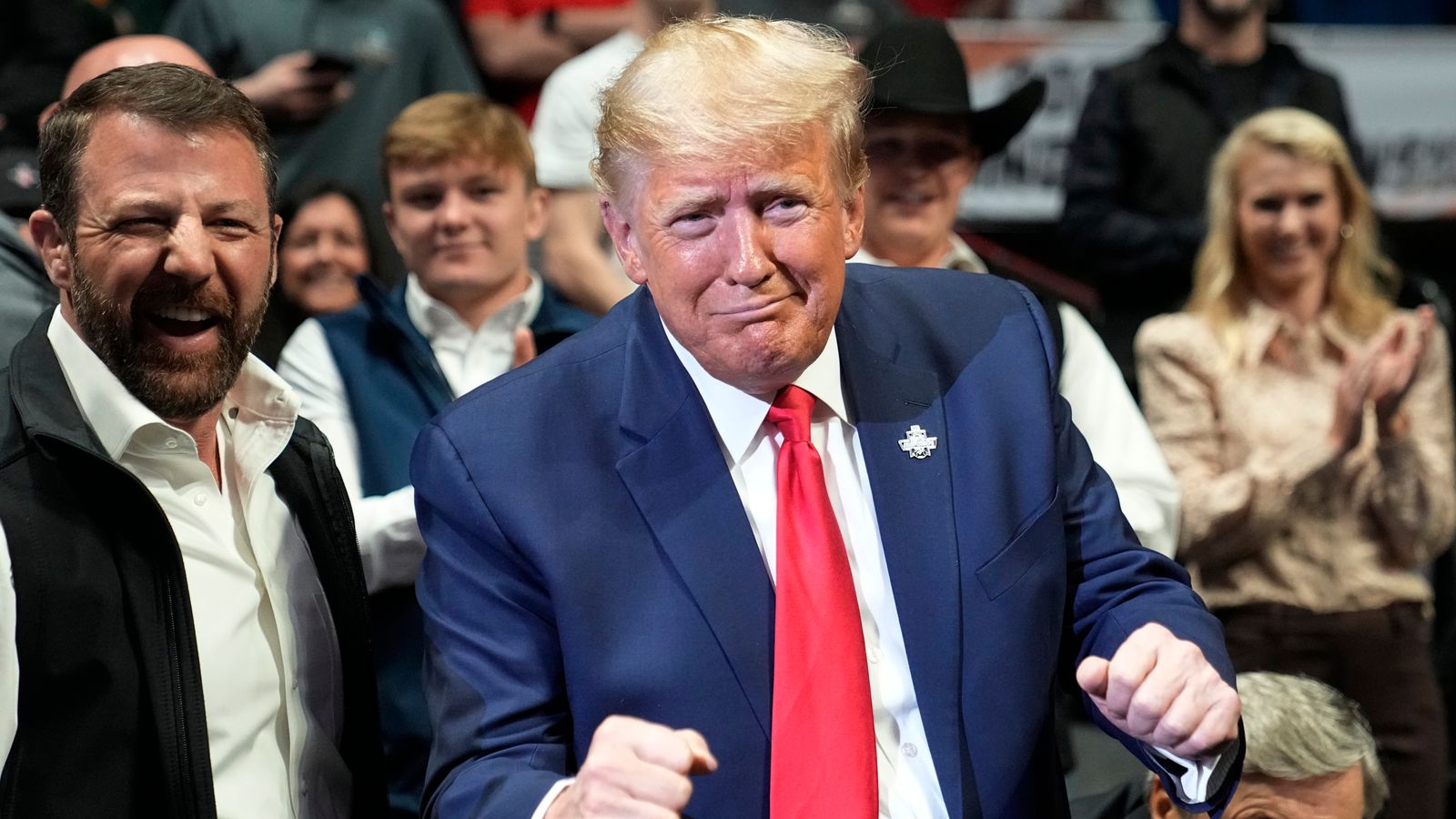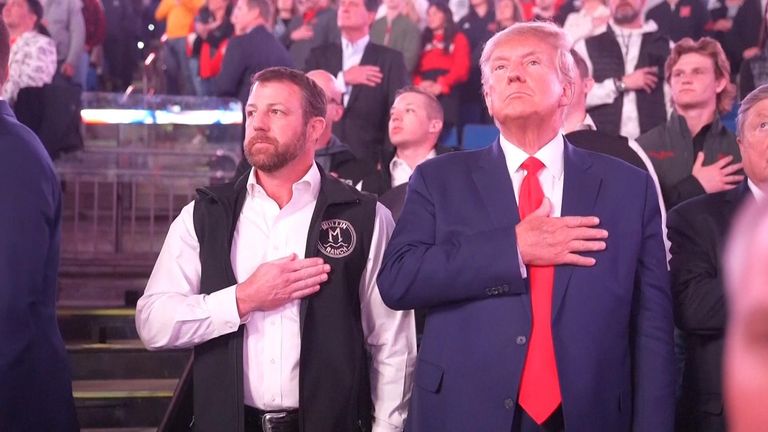 Donald Trump has claimed he is set to be arrested over an alleged hush money payment to adult film star Stormy Daniels.
If right in his assertion, the former US president could be charged by authorities in New York within days.
But what will happen if he is indicted – and how will both sides present their case?
What Trump has said
In a post on his Truth Social platform on Saturday, Mr Trump said he expected to be arrested on Tuesday and urged his supporters to protest against the authorities if he is detained and indicted.
He published a long statement describing the investigation as a "political witch-hunt trying to take down the leading candidate, by far, in the Republican Party".
"I did absolutely nothing wrong," he said, before criticising a "corrupt, depraved and weaponised justice system".
However, it's worth noting a spokesperson for Mr Trump said he had not been notified of any pending arrest.
The case – that the Republican made a payment to Ms Daniels towards the end of the 2016 presidential campaign in exchange for her silence over an alleged affair – is one of several related to Mr Trump.
Other ongoing cases include a Georgia election interference probe and two federal investigations into his role in the 6 January insurrection in the US Capitol.
Read more:
What has happened with Donald Trump's Facebook and Instagram pages?
Mike Pence won't commit to supporting Trump in 2024
Trump watches wrestling after arrest claim

What Trump will do
Mr Trump has accused Manhattan's district attorney Alvin Bragg, a Democrat, of targeting him for political gain, and may try to argue for the dismissal of the charges on those grounds.
He could also challenge whether the statute of limitations – five years in this instance – should have run out.
But in New York, the statute of limitations can be extended if the defendant has been out of state – Trump may argue that serving as US president should not apply.
Politically, how any possible indictment may affect Mr Trump's chances in the 2024 presidential election is unclear.
Click to subscribe to the Sky News Daily wherever you get your podcasts
He could be the first former US president to face criminal prosecution – right as polls show him leading other potential rivals for the Republican nomination, including controversial Florida governor Ron DeSantis.
This could lead to the unprecedented situation in which Mr Trump would stand trial as he campaigns in 2024.
If elected, he would not have the power to pardon himself of criminal charges.
In any case, Mr Trump's lawyer Joe Tacopina told CNBC on Friday that he would surrender if charged. If he refused to come voluntarily, prosecutors could seek to have him extradited from Florida, where he currently lives.
In an ironic twist, as governor, Mr DeSantis would typically have to give formal approval for an extradition.
Read more:
Trump arrest 'would be politically motivated'
Trump pleads the fifth in 2022 deposition video

What prosecutors will do
The Manhattan District Attorney's office has spent nearly five years investigating Mr Trump.
It has presented evidence to a New York grand jury that relates to a £114,000 ($130,000) payment to Ms Daniels during the final days of the 2016 presidential campaign.
It is alleged the payment was given in exchange for Ms Daniels' silence about an affair between her and Mr Trump.
Mr Trump has denied the affair and accused Ms Daniels of extortion.
Any indictment by the district attorney's office would require Mr Trump to travel to its New York office to surrender.
But Mr Trump's lawyers will likely arrange a date and time with authorities, as it is a white-collar case. And then his mugshot and fingerprints would be taken before appearing for arraignment in court.
Mr Trump could also be charged with falsifying business records – typically classed as a misdemeanour – after he reimbursed his former attorney Michael Cohen for the payments, falsely recorded as legal services.
To elevate it to a felony, prosecutors would have to show Mr Trump falsified records to cover up a second crime.
In any case, legal experts have estimated that any trial of the former US president would be more than a year away.
That's why if it happened, it could coincide with the final months of a 2024 election in which Mr Trump seeks a controversial return to the White House.