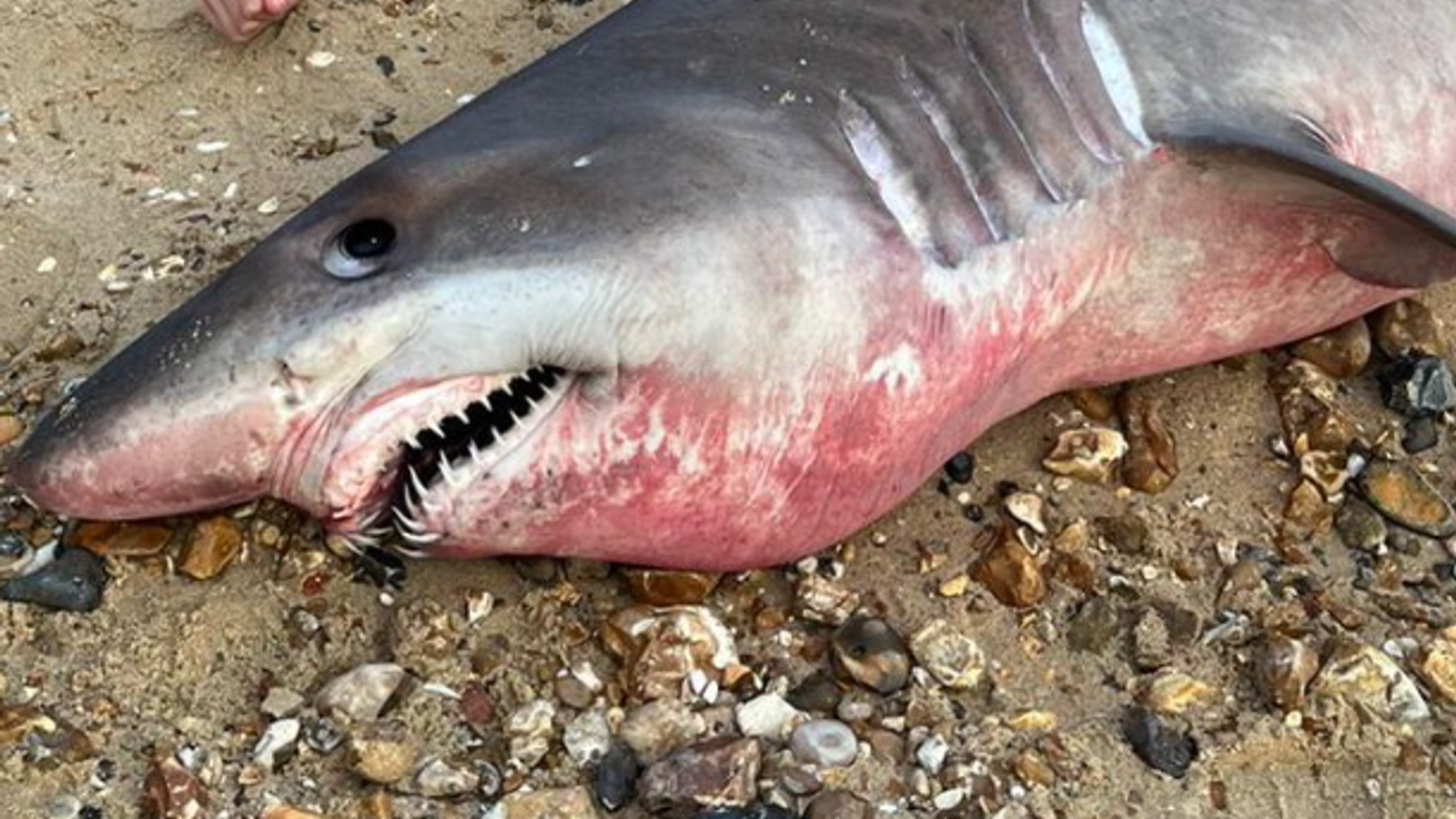 Dan Snow joins hunt for rare head of 'butchered' shark washed up in Hampshire which could 'unlock' scientific discoveries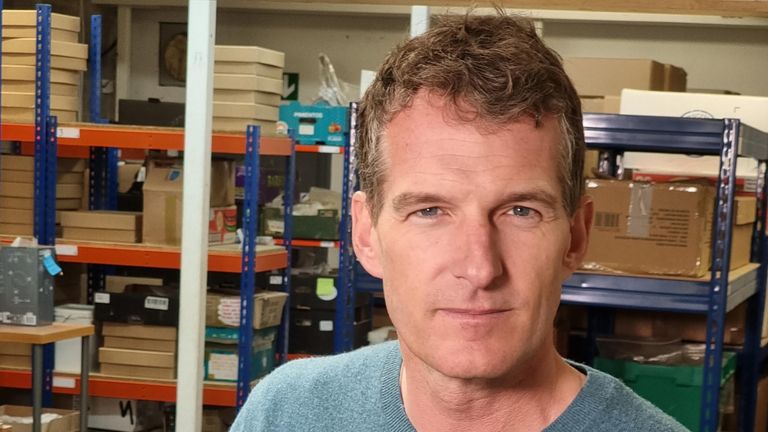 Biologists and historians are calling for the return of the head and tail of an "exceptionally rare" shark which was found dead on a beach in the New Forest.
The animal, believed to be a smalltooth sand tiger, was found by walkers on Lepe Beach in Hampshire on Saturday.
TV historian Dan Snow saw the shark at the time but said the body parts had been removed when he returned to take it away for biologists to examine it.
He said "trophy hunters" had "chopped the head off" in a video on Twitter.
The broadcaster has now joined calls for its remains to be returned.
He posted on Twitter: "We went to secure the shark for science last night. But we were too late! Please please- of [sic] you have the head get in touch. The scientists want to have a look at it and then it's yours to keep."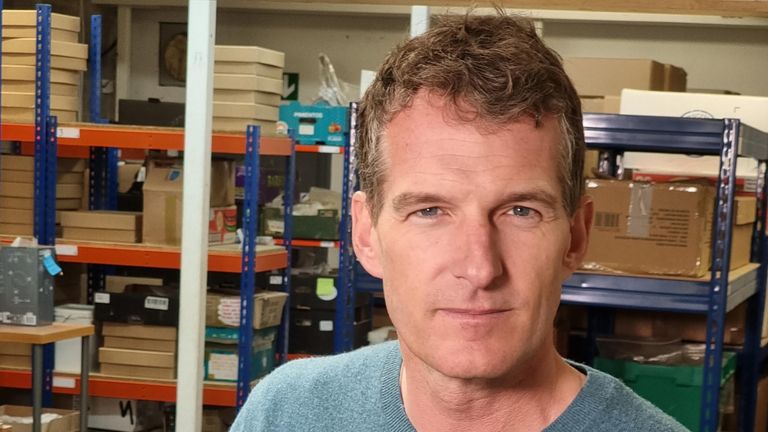 He added: "Biologist friends like @Ben_garrod identified it as an exceptionally rare visitor to these shores and asked me secure it [sic]. The head, tail and fin were grabbed before I get [sic] assemble a big enough team to drag it off the beach to the nearest road.
"It is not illegal to take parts from dead fish washed ashore so there's no judging but if you took the head please get in touch, let the scientists have a look and then it's yours to keep."
A spokesman for The Shark Trust said the discovery was an "exciting" find.
He said: "Although not able to examine the shark first-hand, several photographs have been circulated, and Shark Trust staff and colleagues identified the shark as a smalltooth sand tiger (Odontaspis ferox).
"Despite their circumglobal distribution, smalltooth sand tigers are seldom encountered and considered naturally rare.
"In the north-east Atlantic their range reaches to the French coast at the top of the Bay of Biscay, making this report an exceptional one."
Read more from Sky News:
'Harrowing' dog attacks costing farmers millions
Why UK is expecting 'incredible' spring blossom
Teen dies after house party stabbing
'Nightmare' to remove millions of dead fish from Australian river
Such sharks can grow to up to 4m in length, according to The Shark Trust.
They tend to be found towards the seabed and feed on small fish and squid, using their long and slender teeth.
The species is "globally vulnerable" with its numbers thought to be in decline, the Trust warned.
The Trust's spokesman added: "With smalltooth sand tigers likely exceptionally rare visitors north of Biscay, this report is an exciting one.
"And while efforts were made to secure the specimen for research, recent images show that the shark was butchered overnight with the head and tail removed.
"The head in particular holds the key to unlocking intricate details of the shark's life, even from before birth, so we'd welcome news of its whereabouts.
"Sighting records like this help shape our knowledge of species distributions. This sighting may have been a vagrant, but by maintaining records of occasional finds new patterns may start to emerge, making all records important."
This Morning to return today after Phillip Schofield controversy – with Alison Hammond and Dermot O'Leary as presenters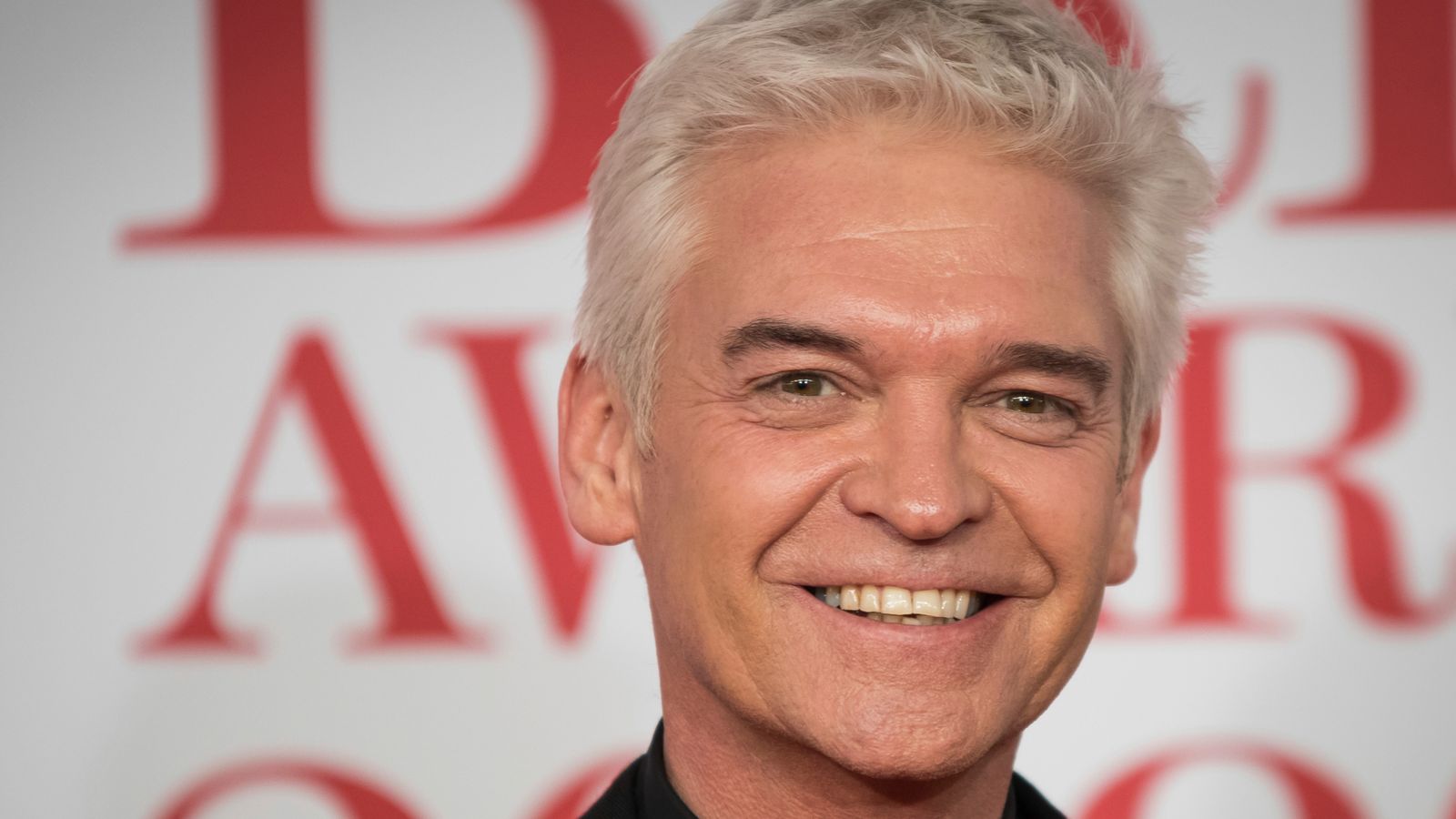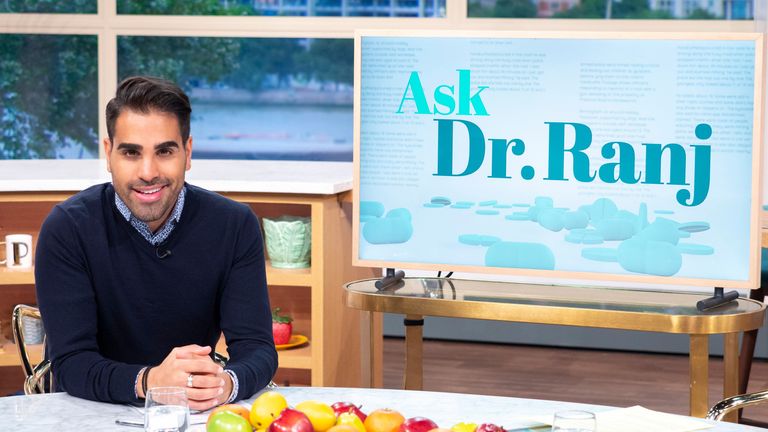 This Morning will return to TV screens today, in the wake of the Phillip Schofield controversy.
Alison Hammond and Dermot O'Leary will present the ITV daytime show from 10am – the first time it has aired since ex-presenter Mr Schofield's admitted an affair with a younger male colleague.
It also comes after former This Morning TV doctor, Ranj Singh, hit out at the "toxic culture" at the show.
Last Saturday, Schofield announced he would be leaving This Morning after 20 years at the helm following reports his relationship with co-host Holly Willoughby had become strained.
Less than a week later, on Friday, Schofield released a statement admitting an "unwise, but not illegal" affair with a "much younger man" and announced he was stepping down from ITV completely.
'Toxic culture' at ITV show

He also admitted he lied about the affair to ITV bosses, his agents and the media, resulting in the channel saying it was "deeply disappointed by the admissions of deceit" and his management company YMU Group dropping him.
ITV confirmed on Saturday they had investigated "rumours of a relationship" in 2020 but the pair repeatedly denied the affair.
Ms Willoughby said the admission was "very hurtful".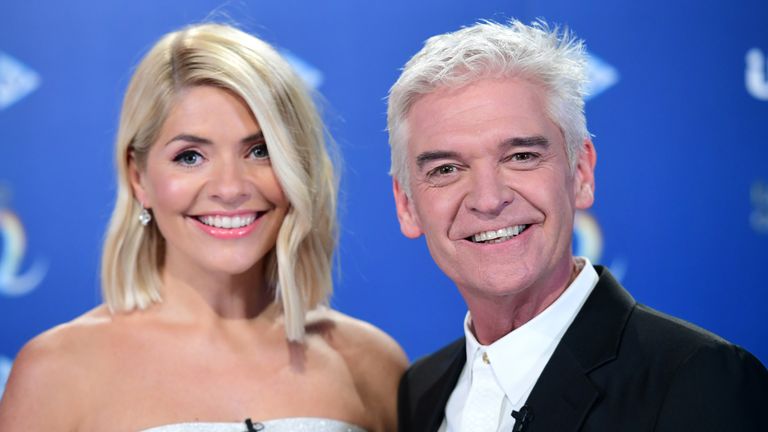 On Sunday, Dr Ranj claimed he was managed out after taking his concerns about the "toxic culture" at This Morning to Emma Gormley, the head of ITV Daytime.
"I was on the show for 10 years and I genuinely loved and valued working there," he said in a post on Twitter
"However, over time I grew increasingly worried about things behind the scenes and how people, including myself, were being treated.
"I didn't know the truth about what was going on with Phillip, but I do know the issues with This Morning go far beyond him. It takes more than one person to create a culture."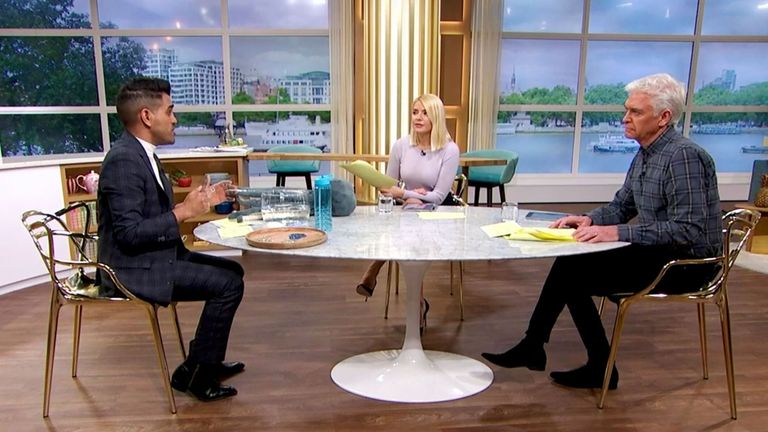 Dr Ranj said he "did what I thought was right" and made a complaint about This Morning editor Martin Frizzell's behaviour, adding "especially given that my job is to look after people's wellbeing and I had been heavily involved in diversity, anti-bullying and mental health projects across the channel".
"I then found myself being used less and less," he said.
"I even took my concerns directly to the top of ITV: the culture at This Morning had become toxic, no longer aligned with ITV values, and I felt like because I whistle-blew I was managed out.
"But as history and experience have taught us, things like bullying and discrimination are very hard to prove, particularly in hindsight and when the 'people in power' control the narrative. As we've seen, no review or investigation is foolproof.
"I haven't worked on the show since… and I'm not the only one who has spoken up or experienced similar," he added.
"That was two years ago and, frankly, it still hurts. The whole process was pretty heart-breaking and even affected my mental health. But I'm happy to say I've found my feet again, know my worth and have found my tribe.
Dermot O'Leary on Phillip Schofield

Schofield controversy latest:
ITV says it has 'no plans' to axe This Morning
Timeline of departure and rumours of rift with co-host Holly
Admission should kill Schofield's career – but will star pals stand by him?
He continued: "There are some good people in TV, but we need to be brave and stand up to those who aren't. Even if it's scary as hell, we have to do the right thing otherwise nothing will change. I sincerely hope something good comes from all this."
He also added in the post's caption that "there is so much more" he could say.
ITV's director of television Kevin Lygo told Sky News on Sunday that "no mistakes" were made in the 2020 investigation while newspapers reported that the channel was considering axing the programme.
'No mistakes' were made says ITV boss

An ITV spokesperson said: "We are sorry to read Dr Ranj's post today.
"At ITV we are fully committed to providing every opportunity for anyone who works with us to raise any concern or comments they may have.
"Following a complaint made by Dr Ranj, we appointed an external and independent advisor to carry out a review. This external review found no evidence of bullying or discrimination."
Several television personalities including Denise van Outen, Laura Whitmore, Carol Vorderman and former Loose Women panellist Saira Khan left messages of support on his Instagram post with the same statement.
An ITV spokesperson earlier told Sky News they carried out an external review following a complaint made by Dr Ranj, and it "found no evidence to support the complaint of bullying".
Dr Ranj starting working on This Morning in 2016 and now appears on BBC's Morning Live.
Girl, 5, dies in house fire near Crymych, Pembrokeshire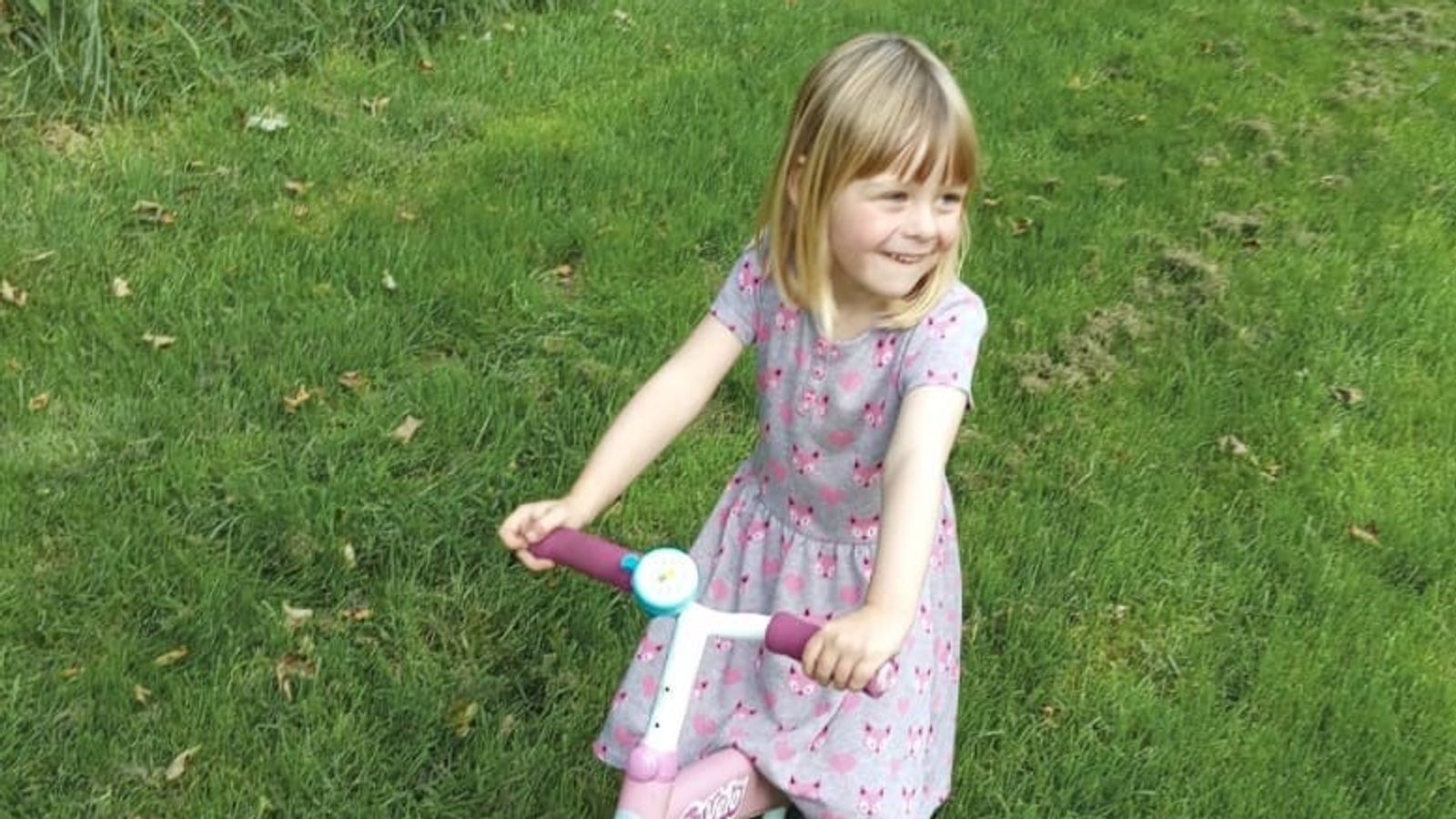 A five-year-old girl has died after a house fire in Pembrokeshire.
Alysia Salisbury – who was described by her family as "a beautiful daughter and sister" – died at the scene of the blaze, Dyfed-Powys Police said.
Emergency crews were called to the fire in the Pontyglasier area, near Crymych, shortly before 10pm on Saturday.
Detective Chief Inspector Llyr Williams said: "Our thoughts are with the family and the local community at this tragic time.
"HM Coroner has been informed and officers will now work with colleagues from the fire service to establish the cause of the fire.
"The family request privacy at this difficult time."
Read more from Sky News:
Two men in 20s die after being pulled from sea
ITV responds to This Morning axe rumours
Alysia's family is being supported by specialist officers, police said.
The operation on Saturday evening involved fire crews from a wide area of West Wales, including Crymych, Cardigan, Newcastle Emlyn, Whitland and Fishguard.
Leicester City and Leeds United relegated from Premier League as Everton survive on dramatic final day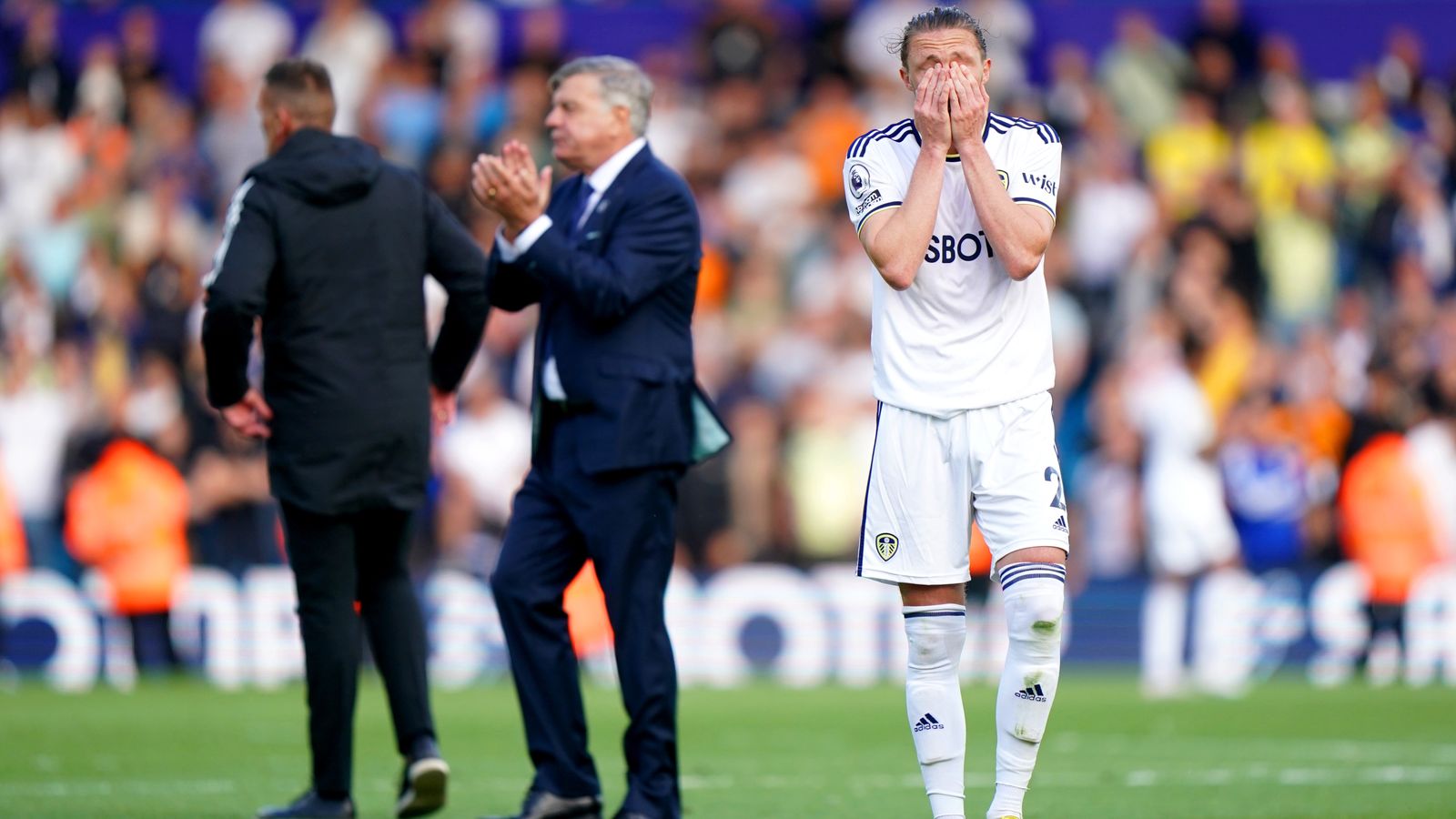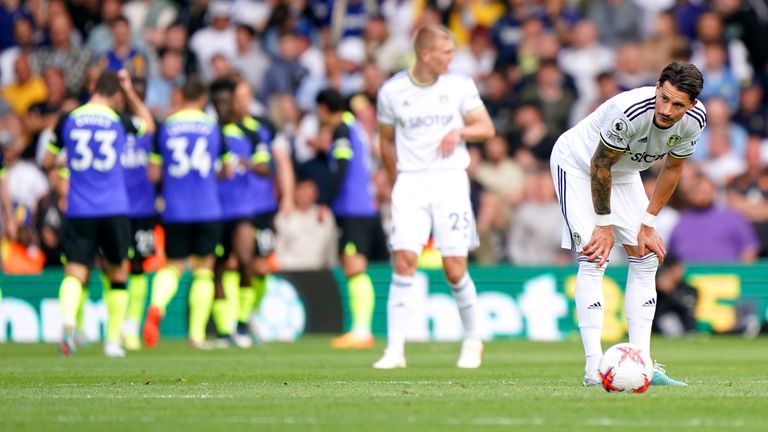 Leicester City and Leeds United have been relegated from the Premier League as Everton survived on a dramatic final day.
The Toffees secured safety with an 1-0 win over Bournemouth at Goodison Park. They remain one of six clubs to have never been relegated from the Premier League since its creation.
Leicester, who lifted the title only seven years ago, beat West Ham 2-1 at the King Power Stadium but it wasn't enough to secure their survival due to Everton's win.
Leeds went down 4-1 at home to Tottenham Hotspur.
Harry Kane got a brace but Spurs still miss out on European qualification.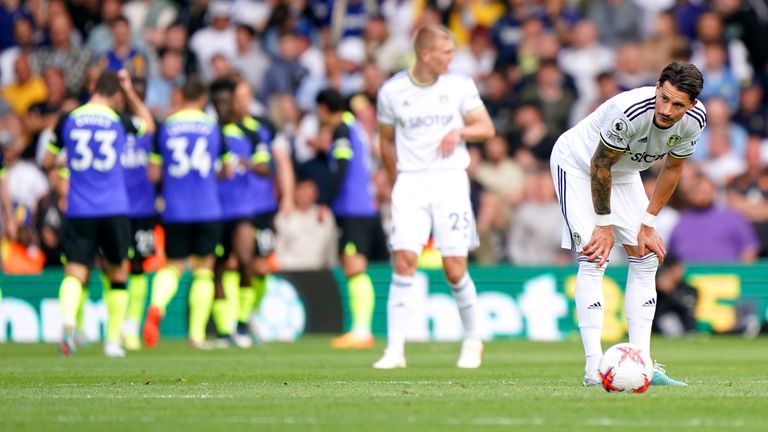 Aston Villa will play in the Europa Conference League next season. They were 2-1 winners at home to Brighton.
Manchester City were previously announced as the winners of the Premier League. However, the champions suffered a surprise 1-0 defeat at Brentford.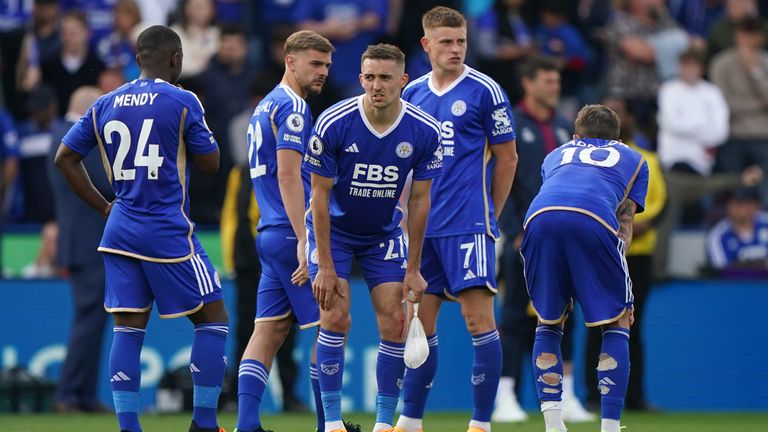 Frank Lampard's last game as Chelsea interim boss ended in a 1-1 draw to Newcastle.
Crystal Palace and Nottingham Forest also finished 1-1.
Arsenal thrashed Wolves 5-0, Manchester United beat Fulham 2-1 and Southampton and Liverpool played out a thrilling 4-all draw.