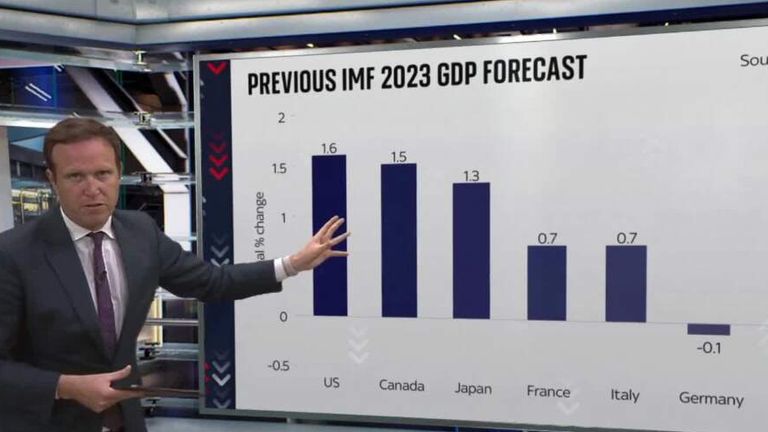 The energy price cap on household bills is to fall to an annual average of £2,074 between July and September, removing some of the financial pain inflicted by the unprecedented surge in gas and electricity costs.
Industry regulator Ofgem made the announcement against a backdrop of good news for the cost of living crisis – with wholesale energy prices falling.
They spiked last year after Russia's invasion of Ukraine, which saw both oil and natural gas costs shoot up – a situation that was made worse by the imposition of sanctions on the Kremlin by Western governments.
The new cap figure compares to the £3,280 level set by Ofgem for March-June.
Latest:
Updates and reaction as new price cap announced
However, that cap is currently irrelevant.
That is because the government's energy price guarantee (EPG), which limits the amount suppliers can charge per unit of energy used, ran throughout the autumn and winter months and remains in force until 1 July.
That keeps bills at around an average annual level of £2,500.
There is no further taxpayer support on the table from July onwards.
The price cap, which is reviewed every three months, will take over again from then. A typical bill should be around £500 cheaper on a 12-month basis.
Current projections predict a stable outlook for energy bills at around the £2,000 level but such a sum remains more than £1,000 above the pre-pandemic average and much will depend on the potential for further wholesale market shocks.
Gas supplies remain the core worry for prices ahead.
Day-ahead wholesale costs peaked at an industry measure of 570p per therm last August but are currently at 66p.
IMF: Cost of living crisis to continue

Longer term contracts are more expensive, with year's end delivery at double that level at around 129p.
That reflects the likelihood of increased demand as winter approaches.
Simon Cran-McGreehin, head of analysis at the Energy and Climate Intelligence Unit, said of Ofgem's announcement: "Whilst the falling price cap is a relief for households, this gas crisis will linger, with wholesale price forecasts suggesting that the average household energy bill might not get below £1,700 a year for the rest of this decade.
"That's around £600 (about 50%) above where it was before the gas crisis."
He also warned: "If we don't get on with insulating homes, installing heat pumps and building more renewables, gas demand will remain high and that means bills will too."
The cost of living crisis is set to linger.
While fuel bills have fallen back – with energy set to follow – the latest inflation data showed food costs continuing to rise at an annual rate of almost 20%.
Economists have pointed to a rise in so-called core inflation, which strips out volatile elements such as food, as putting further pressure on the Bank of England to maintain its cycle of interest rate hikes.
They make the immediate pressure on budgets worse by adding to borrowing costs but are designed to dampen demand, and therefore prices, in the economy in the longer term.
Prince Harry in court: William's prank call, strip club visit, and Chelsy Davy break-up – duke faces more questions from Mirror publisher's lawyer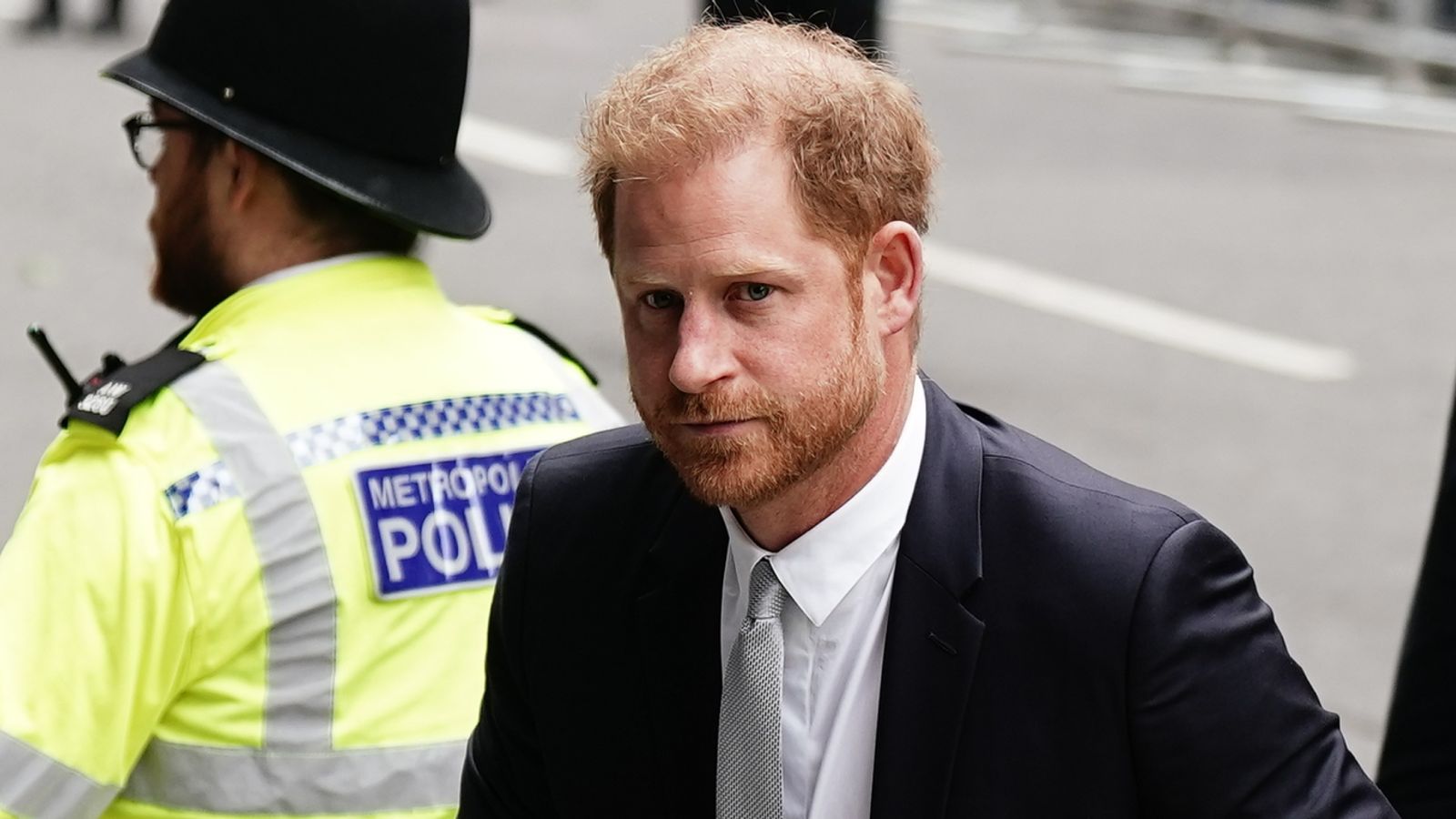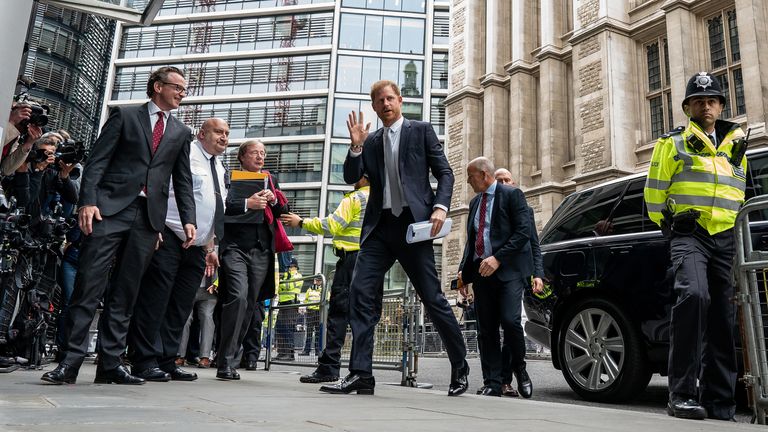 Prince Harry has answered questions about a prank voicemail left by his brother William, a visit to a strip club, and his break-up with Chelsy Davy, in his second day giving evidence at the High Court.
Harry was also asked if he would be "disappointed" should the court not find in his favour and decide details about his private life were not obtained by phone hacking by Mirror Group Newspapers (MGN) journalists.
The Duke of Sussex said he would be "speculating", but when pushed further he replied to say he would "feel some injustice".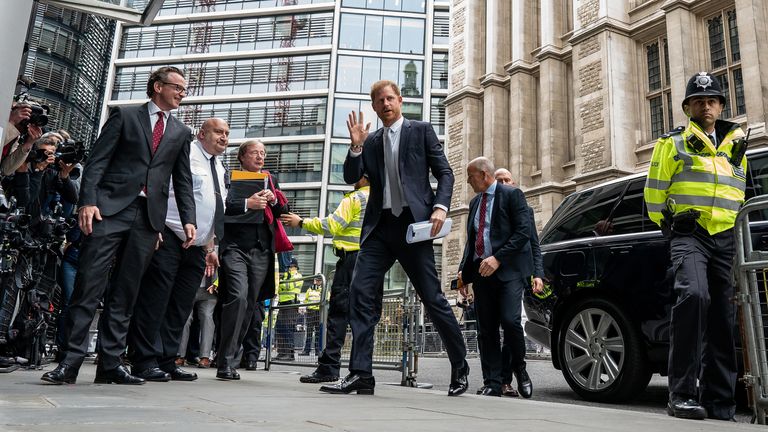 Harry told the court: "I believe that phone hacking was [done] on an industrial scale across at least three of the papers at the time… that is beyond any doubt.
"To have a decision against me and any of the other people [bringing a claim], given that Mirror Group have admitted hacking [in relation to other cases], yes it would feel like an injustice… if it wasn't accepted."
Andrew Green KC, representing MGN, then asked the duke: "So you want to have been phone hacked?".
"Nobody wants to be phone hacked," he replied.
In 2014, MGN admitted liability in four cases of phone hacking, and since then has settled dozens of claims, with stars including Hugh Grant and Sienna Miller. The publisher denies the allegations made by Harry.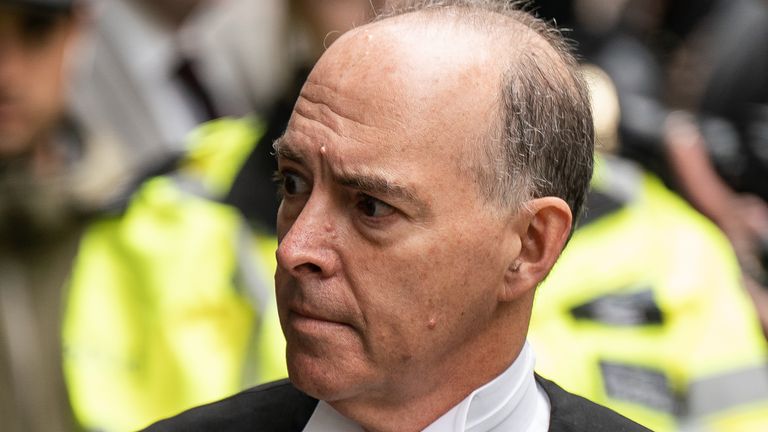 Harry arrived outside the court's Rolls Building in central London in a black Range Rover shortly before 10am, wearing a dark suit and silver tie, before entering the witness box again after nearly five hours of cross-examination on Tuesday.
His witness statement has also been released, containing the full details of all his allegations against MGN, publisher of the Daily Mirror and other titles – a lawsuit that makes him the first senior royal to give evidence in a UK court in more in than 100 years.
After resuming his questioning this morning, Mr Green asked Harry about an article headlined "Chel Shocked", published in the People in 2006, which reports how his then girlfriend Ms Davy was angry about the royal allegedly receiving a lap dance during a night out with cadet friends.
In his witness statement, Harry said he does not remember Ms Davy being mad at him. "We did speak about it over the phone, but I promised her that I hadn't had a lap dance and stayed with the three other cadets that had girlfriends," he wrote.
Speaking in court, Harry said parts of the article were "factually incorrect" – including a reference to a "tall statuesque blonde" who bore a "striking resemblance" to Ms Davy.
Mr Green put it to Harry that many MGN stories included as part of his case contained information that was already available elsewhere, including in articles by rival news outlets.
One story published by the now defunct News Of The World at the time contained details of a voicemail left by Prince William to Harry, mimicking Ms Davy's "high-pitched" accent, the barrister told the court – saying this was an "important step" to police arresting Clive Goodman, the then royal editor at the News Of The World, and private investigator Glenn Mulcaire, over royal phone hacking.
Harry said he was aware of this.
Mr Green also asked about an article headlined "Hooray Harry's dumped" – which the duke said was "hurtful to say the least" and that "such a private moment was turned into a bit of a laugh".
The barrister said the "Hooray" name had been used to describe the royal in previous stories and "was not celebrating the demise of your relationship."
Pop star appears outside Harry court case
Before today's evidence began, former East 17 star Brian Harvey turned up outside court, shouting about corruption.
He told Sky News that he too was a victim of phone hacking, and that the media is "a joke".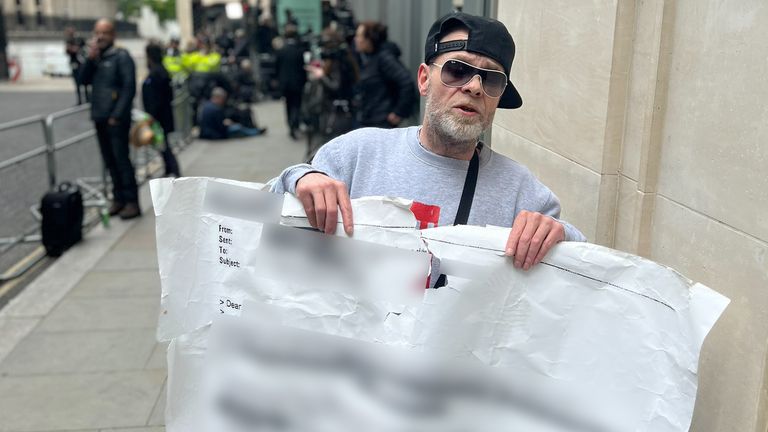 During his first day in court, Harry criticised Piers Morgan, and said in his witness statement that he felt "physically sick" at the thought of the former Mirror editor and his "band of journalists" allegedly "earwigging" on his mother Princess Diana's messages.
Morgan later told Sky News he did not see any of Harry's comments, but added: "I wish him luck with his privacy campaign and look forward to reading about it in his next book."
Piers Morgan reacts to Harry's claims

As part of our special programmes on the case, Sky News is transcribing Harry's evidence and recreating his court appearance with an actor.
The royal is suing MGN, attempting to prove that reporters for the Mirror, Sunday Mirror and Sunday People titles were linked to methods including phone hacking, so-called "blagging" or gaining information by deception, and use of private investigators, between 1996 and 2010.
He claims about 140 articles contained information gathered using unlawful methods, and 33 of these have been selected to be considered at the trial.
Harry's 'distress' at press coverage

MGN is contesting the claims and has either denied or not admitted each of them. The publisher also argues that some of the claimants have brought their legal action too late.
Read more:
Duke was calm on day one – but there's much more to come
Which articles have been brought up in the duke's case?
The key people named in Prince Harry's witness statement
As well as Harry, there are three other representative claimants involved in the case: Coronation Street actor Michael Turner, known professionally as Michael Le Vell, who is best known for playing Kevin Webster; Hollyoaks and former Coronation Street actress Nikki Sanderson; and comedian Paul Whitehouse's ex-wife Fiona Wightman.
They are representative of more than 100 claimants overall, including singer and TV star Cheryl, ex-footballer and pundit Ian Wright, and the estate of the late George Michael.
Harry In Court – watch special programme on Sky News tonight at 9pm
Cyber gang issues ultimatum to BBC, BA and Boots after hack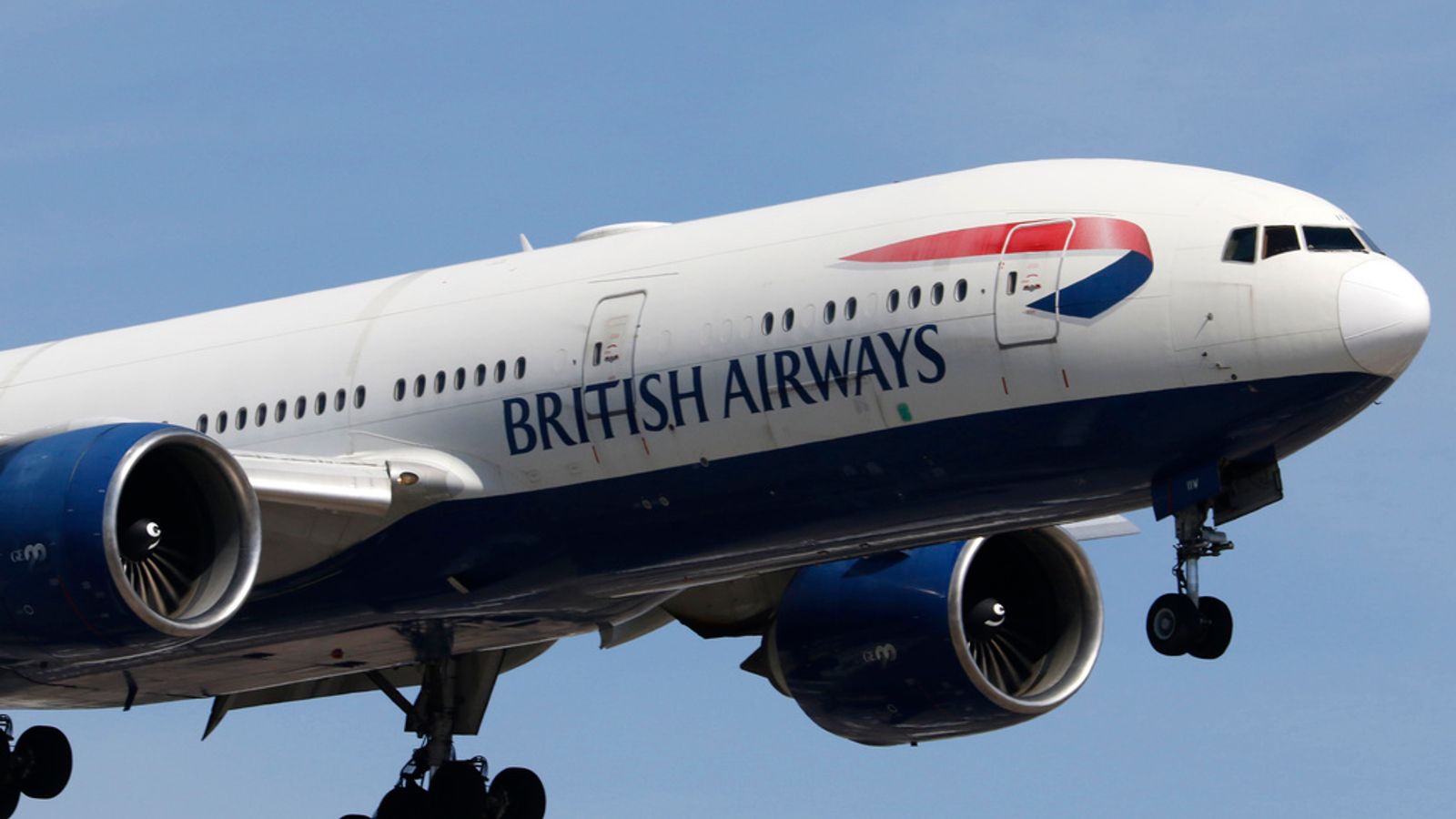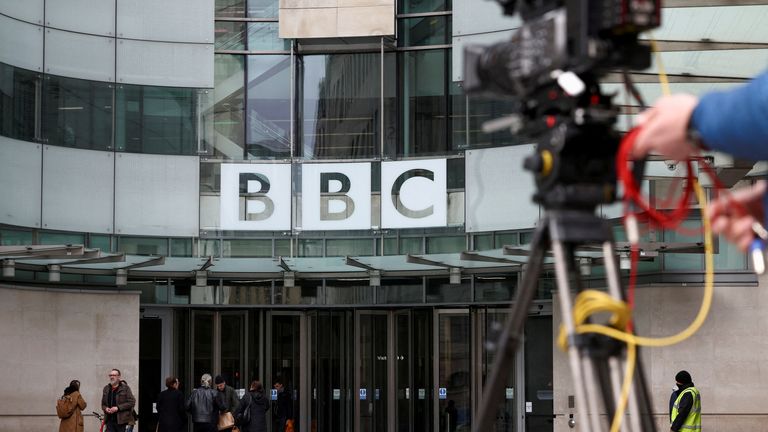 The gang thought to have carried out a cyber attack on companies including BA and Boots has given victims a deadline to negotiate or have the hacked information published online.
The suspected Russian group Clop, which claimed responsibility for the attack, issued the notice on the dark web to victims of the MOVEit software hack.
Personal data of more than 100,000 employees was accessed in the attack, including bank and contact details.
In a dark web blog post, Clop told victims to email and negotiate with the group by 14 June, the BBC reported.
The BBC itself was impacted by the attack, as was airline Aer Lingus.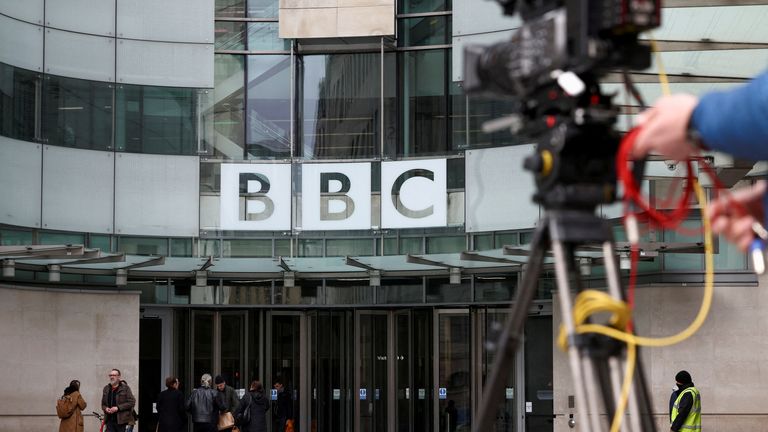 More victims have emerged, including the University of Rochester in New York. The government of Nova Scotia in Canada also said it was subjected to the attack.
Clop has reportedly claimed it has deleted any data from government, city or police services, saying: "Do not worry, we erased your data you do not need to contact us. We have no interest to expose such information."
Workers hit by cyber security breach

Payroll software company Zellis – which used the MOVEit software that resulted in BA, BBC and Aer Lingus staff having their data accessed – said eight of its customers were hit but did not name them.
Other Zellis customers include Jaguar Land Rover, Harrods and Dyson.
Potentially hundreds of companies using the popular MOVEit business software may be impacted.
Read more:
Origins of cyber attack 'appear to have Russian links' – analysis
A weak link in MOVEit code – a so-called zero day vulnerability – enabled hackers to access its servers and the personal and financial data of employees.
The group's motivations are unclear so far. It claimed responsibility in an email to Reuters news agency on Monday.
A MOVEit spokesperson said: "Our customers have been, and will always be, our top priority. When we discovered the vulnerability, we promptly launched an investigation, alerted MOVEit customers about the issue and provided immediate mitigation steps."
They added: "We are continuing to work with industry-leading cybersecurity experts to investigate the issue and ensure we take all appropriate response measures. We have engaged with federal law enforcement and other agencies with respect to the vulnerability."
Boy, 14, dies after 'playground incident' at school in West Lothian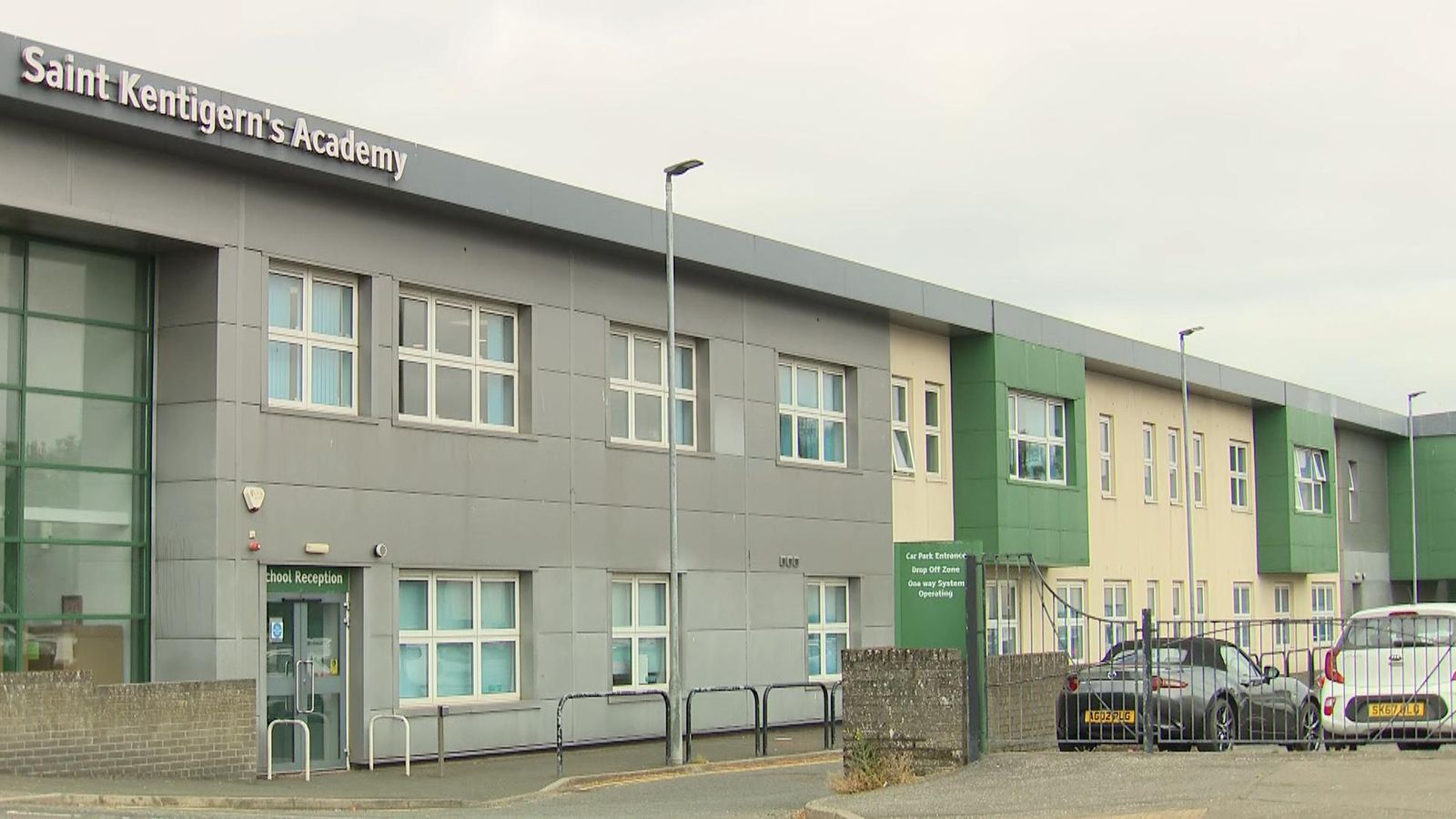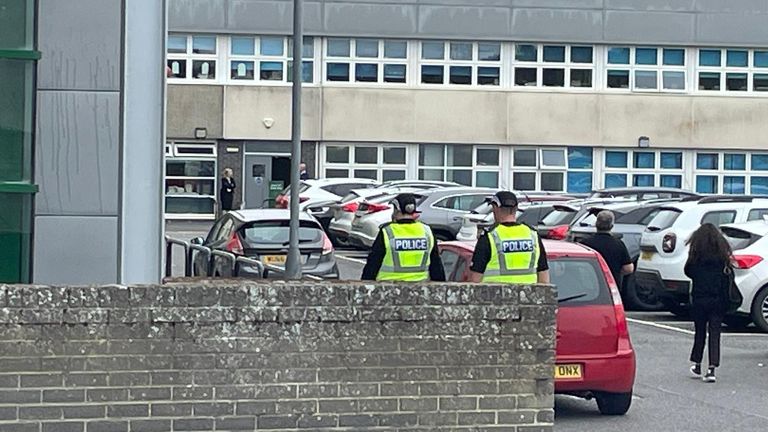 A 14-year-old boy has died following a playground incident between two pupils at a school in West Lothian, Sky News understands.
Emergency services were called to Kentigern's Academy in Blackburn, West Lothian, on Tuesday afternoon.
The teenager, who has not yet been identified, was taken by ambulance to hospital for treatment but died a short time later.
Detectives met education authorities on Wednesday morning to discuss the pupil's death, as other students continue to receive emotional support.
Police sources have said the incident was not part of an "online challenge" amid social media speculation within the community that it was a so-called "tap out" game.
Sky News understands there is "no criminality" involved, however Police Scotland has refused to comment as investigations continue.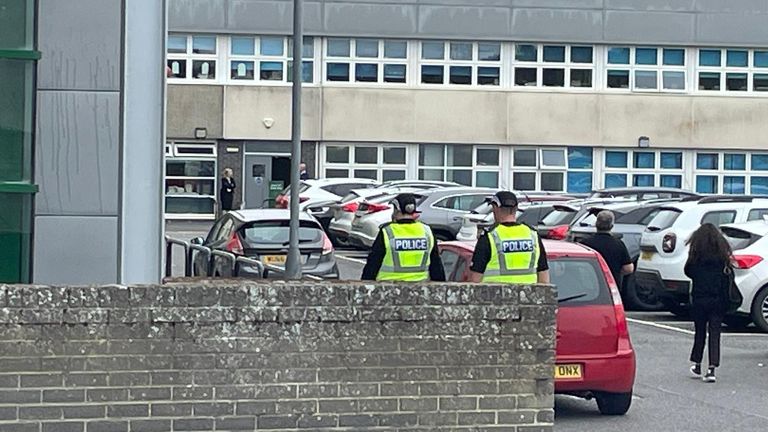 A force spokesperson said: "Around 1.20pm on Tuesday 6 June 2023, officers were called to a report of concern for a 14-year-old boy at a school in the Bathgate area.
"He was taken by ambulance to hospital for treatment, but died a short time later.
"His family have been informed and enquiries are ongoing to establish the full circumstances of the death."
The school, where singer Lewis Capaldi was once a pupil, previously said there was an "isolated incident" within the grounds.
Headteacher Andrew Sharkey said: "We have set up ongoing emotional support and signposting for students and staff affected by this tragic news.
"We would like to respect the family's privacy at this incredibly painful time."
Mr Sharkey confirmed that the school was assisting the relevant authorities and would not be making any further comment at this time.
Local MSP Fiona Hyslop said: "My deepest condolences are with the family and friends of the pupil who has died. I hope those closest to him are given the privacy they deserve at this tragic time.
"This will be an incredibly difficult time for everyone – not least the pupils, teachers and staff at St Kentigern's Academy.
"The support being offered at the school will be crucially important right now – and, in my capacity as their MSP, I will do everything I can to help the community through this awful situation."
West Lothian councillors Jim Dickson and Mary Dickson said they were "devastated" along with the community over the schoolboy's death.
They added: "Our thoughts and prayers are with the family and friends."