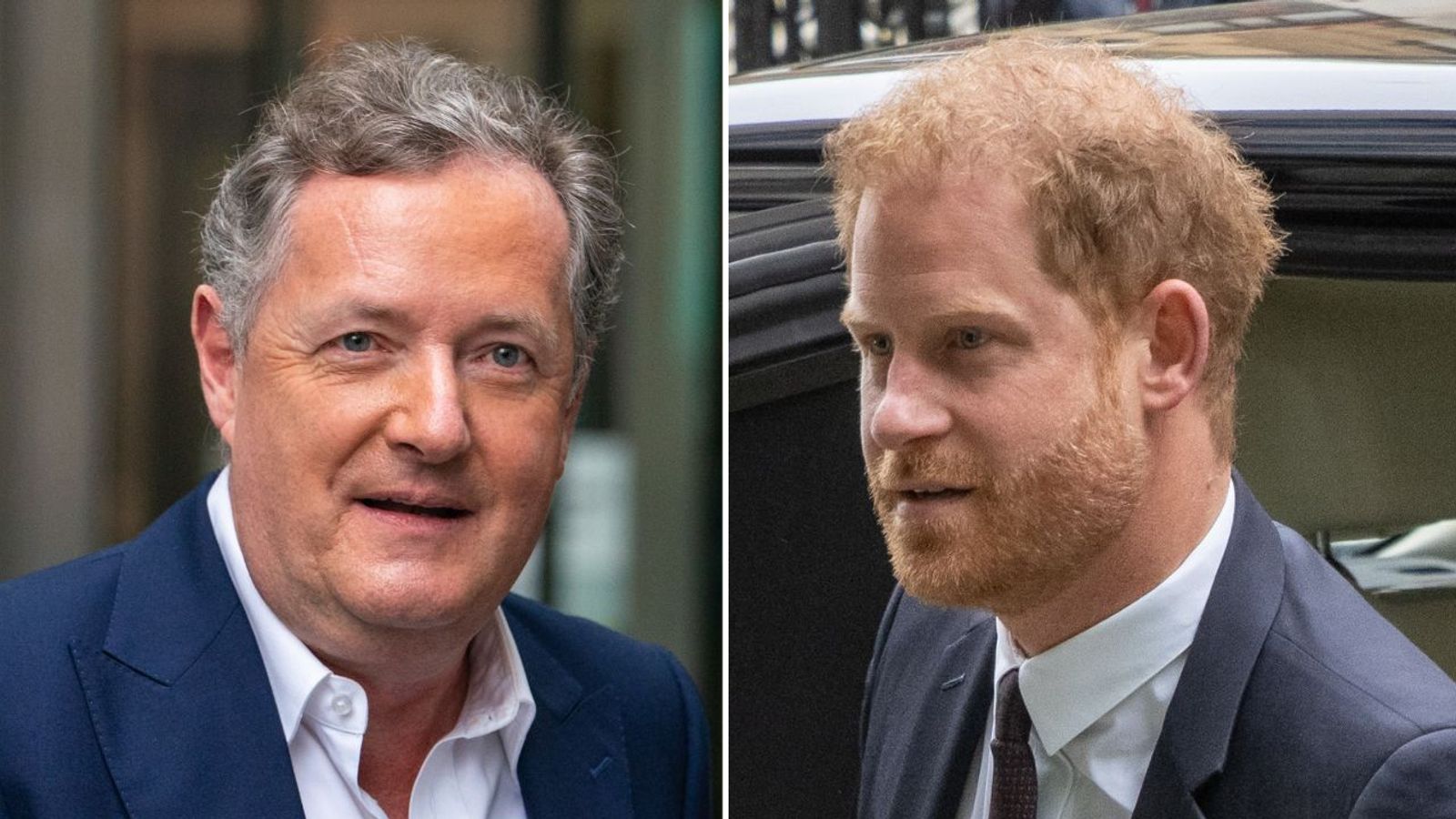 'I'll read about it in his next book' – Piers Morgan hits back at Prince Harry's criticism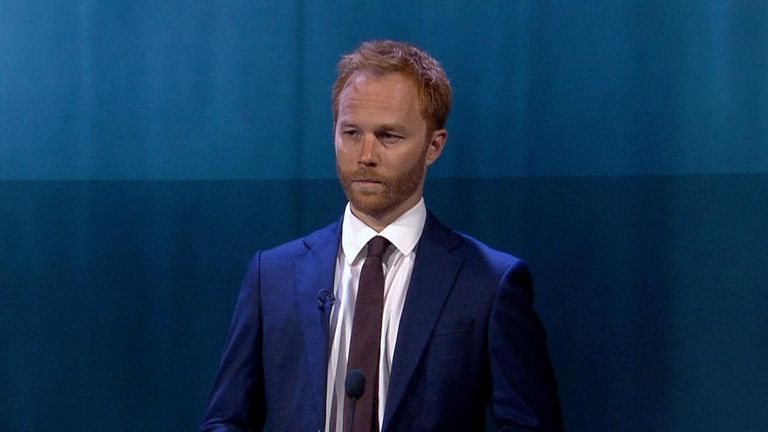 Piers Morgan has hit back at Prince Harry after receiving fierce criticism from the royal during his phone hacking trial.
The Duke of Sussex said the thought of the former editor of the Daily Mirror and his "band of journalists" earwigging on his mother's messages "makes me feel physically sick".
Morgan told Sky News he didn't see any of Harry's comments, but added: "I wish him luck with his privacy campaign and look forward to reading about it in his next book."
Harry in court: A reconstruction

Prince Harry's comments were written on page 12 of his 55-page witness statement, which claims that 33 articles written by papers owned by the Mirror Group Newspapers (MGN) involved unlawful information gathering by the publisher, including phone hacking.
Prince Harry court case as it happened
The Duke of Sussex wrote: "The thought of Piers Morgan and his band of journalists earwigging into my mother's private and sensitive messages (in the same way as they have me) and then having given her a 'nightmare time' three months prior to her death in Paris, makes me feel physically sick and even more determined to hold those responsible, including Mr Morgan, accountable for their vile and entirely unjustified behaviour."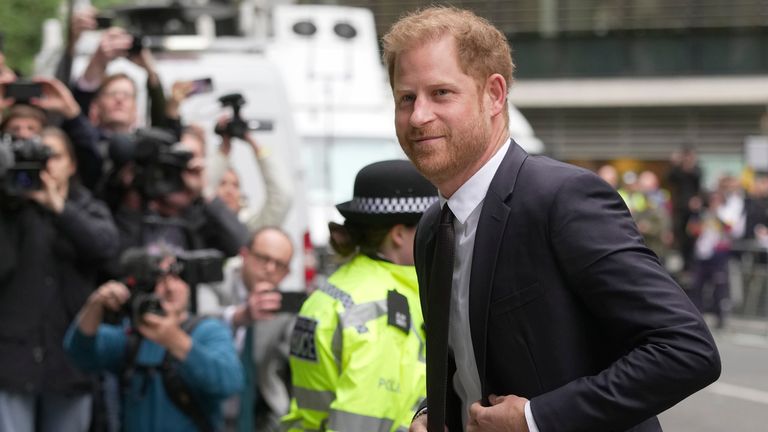 Yesterday, the High Court heard of allegations that Princess Diana's phone was hacked by the paper when it was under Morgan's supervision from 1995 to 2004.
Prince Harry's lawyer, David Sherborne, read aloud details of letters she wrote to comedian Michael Barrymore that revealed the pair had secret meetings, and that the Princess was supporting Barrymore who was "struggling with coming out as gay".
Analysing Harry's statement

He said that in Morgan's book, The Insider, he refers to "rumours" that Diana was "secretly comforting" Barrymore and that he was being treated for alcohol addiction.
Read more:
Which articles have been brought up in the duke's case?
The key people named in Prince Harry's witness statement
In his witness statement – paragraph 42 – Harry writes: "Mr Morgan's reference to 'secret' meetings, I can only assume that this information had been obtained via voicemail interception and/or other unlawful information gathering such as live land line tapping."
'Barrage of horrific personal attacks'
Morgan has always denied any involvement in, or knowledge of phone-hacking or other illegal activity, but has very publicly criticised both Harry and his wife, Meghan, in the past.
Later in the statement – paragraph 194 – Prince Harry accuses Morgan of inflicting a "barrage of horrific personal attacks and intimidation" on both him and Meghan.
"Unfortunately, as a consequence of me bringing my Mirror Group claim, both myself and my wife have been subjected to a barrage of horrific personal attacks and intimidation from Piers Morgan, who was the Editor of the Daily Mirror between 1995 and 2004, presumably in retaliation and in the hope that I will back down, before being able to hold him properly accountable for his unlawful activity towards both me and my mother during his editorship," he wrote.
Morgan's spokesperson had no comment on Harry's claims.
Piers Morgan Vs Harry and Meghan: A brief history
The Duke of Sussex today firmly put Piers Morgan in the spotlight for his alleged actions as editor of the Daily Mirror.
But Morgan's relationship with the royal couple has a complex history.
Morgan first met Meghan in 2016, before she met Prince Harry.
The pair "got on brilliantly" and "had a couple of dirty martinis" according to Morgan, who told RTE's The Late Late Show in 2019.
But their relationship quickly turned sour after Meghan met Harry, when Morgan accused the duchess of "ghosting" him.
"I just think she's a slight social climber," he told Late Late host Ryan Tubridy.
Morgan's criticism of the couple then escalated after their bombshell interview with Oprah Winfrey in March 2021, in which Meghan said she "didn't want to be alive anymore".
Reacting to the interview, Morgan said he "didn't believe a word" of it, while presenting ITV's Good Morning Britain (GMB).
His comments sparked furious outrage from the public, with 41,000 Ofcom complaints and mental health charity Mind stating they were "disappointed" by his comments.
Perhaps most famously of all, Morgan stormed off the set of GMB, and later left his role as presenter, after clashing with fellow presenter Alex Beresford about the interview.
Morgan maintained his opinion even after leaving the show, saying that he didn't believe "almost anything that comes out of her mouth" and that Meghan had done damage to the British monarchy.
"If I have to fall on my sword for expressing an honestly-held opinion about Meghan Markle and that diatribe of bilge that she came out with in that interview, so be it," he said in March 2021.
It also emerged that Meghan formally complained about Morgan before he left GMB.
The complaint was understood to focus on how Morgan's comments may affect the issue of mental health generally and those attempting to deal with their own problems.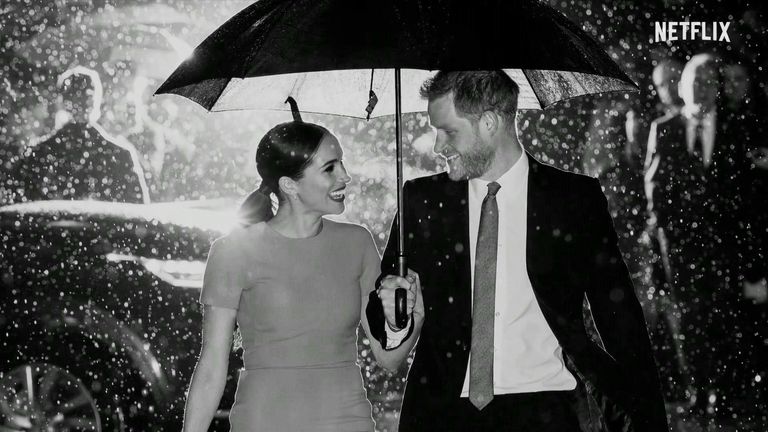 What has MGN said?
Previously, MGN, now owned by Reach, has admitted its titles were involved in phone hacking, settling more than 600
claims, but its lawyer, Andrew Green KC, has maintained that there was no evidence that Harry had ever been a victim.
As Prince Harry became the first British royal to appear in a witness box in more than a century, Mr Green claimed that his phone could not have been hacked when one of the articles was published as he did not have a mobile phone at the time.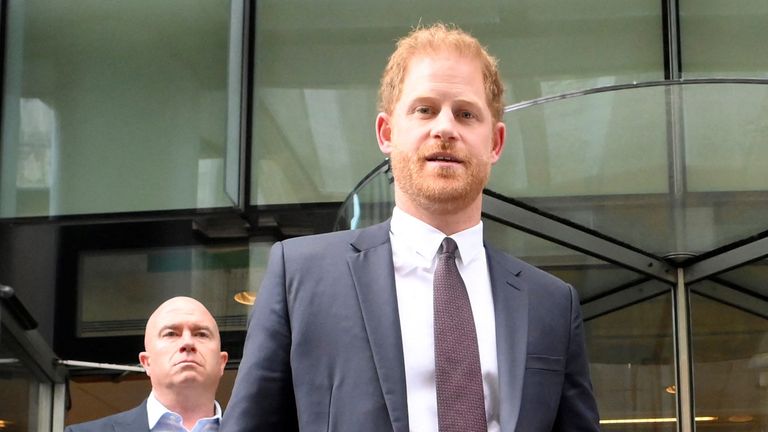 He also dismissed the claim that Diana's voicemails were hacked as "total speculation" and "without any evidential basis whatsoever".
Proceedings are due to conclude by the end of June, with Mr Justice Fancourt expected to give his written ruling later in the year.
Russell Brand 'ripped holes in woman's tights' and 'refused to call her taxi until she performed a sex act'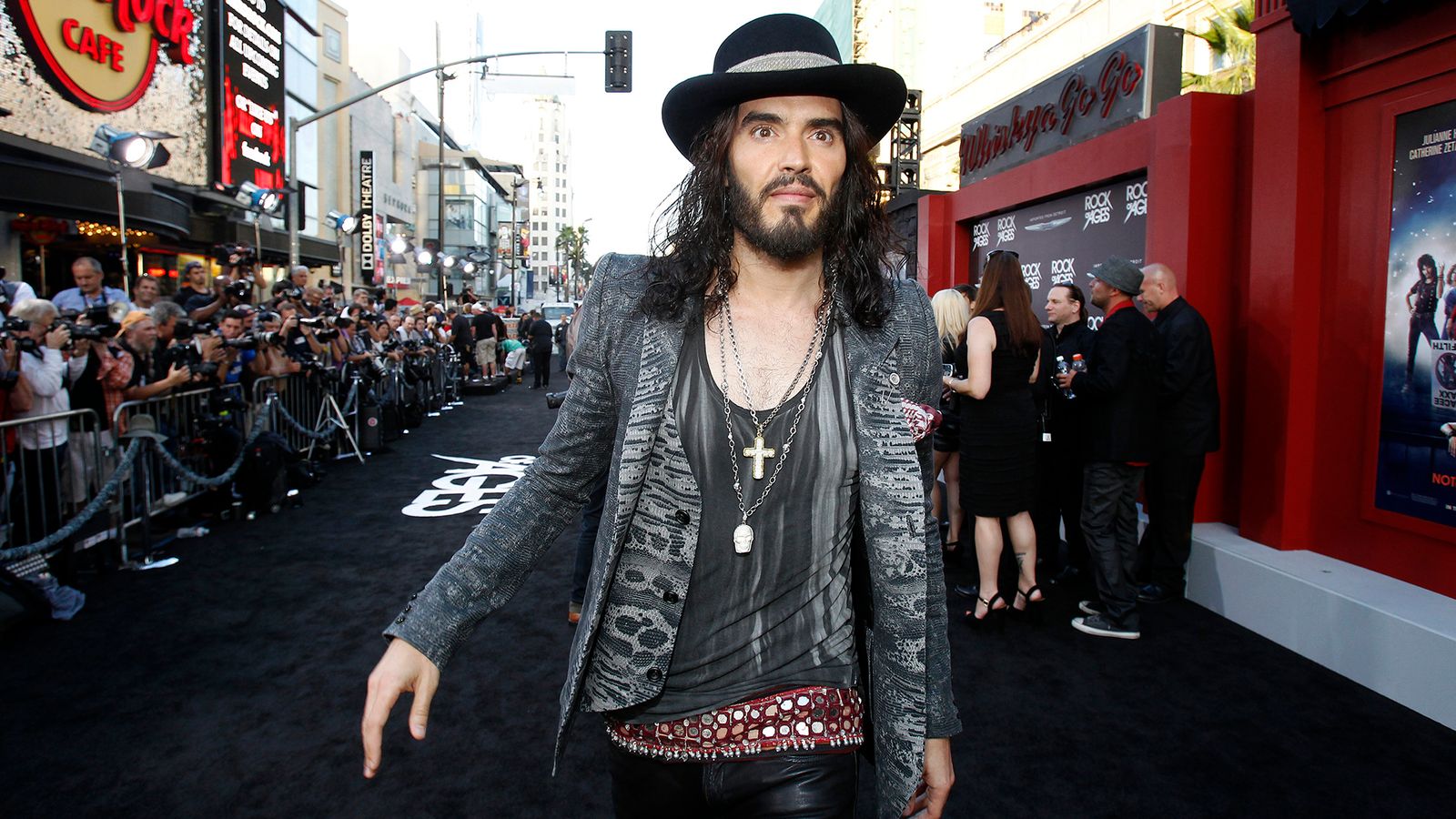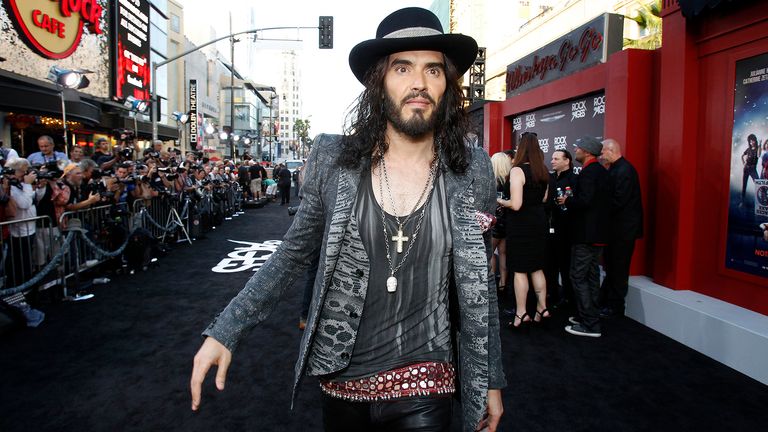 A woman has told Sky News that Russell Brand made her feel "vulnerable and intimidated" – and alleges he refused to call her a taxi until she performed a sex act.
It comes as new allegations continue to emerge about the comedian's behaviour, as another organisation cut ties with him.
Sarah, whose name has been changed, claims she met Russell Brand on an aeroplane where he "seemed friendly and charming".
He invited her for breakfast and a walk after the flight and she agreed to travel in his limousine.
"He changed," she says, "like he wasn't friendly and charming in the limo. He was aggressive and I felt very vulnerable and intimidated."
She describes Brand "jumping" on her.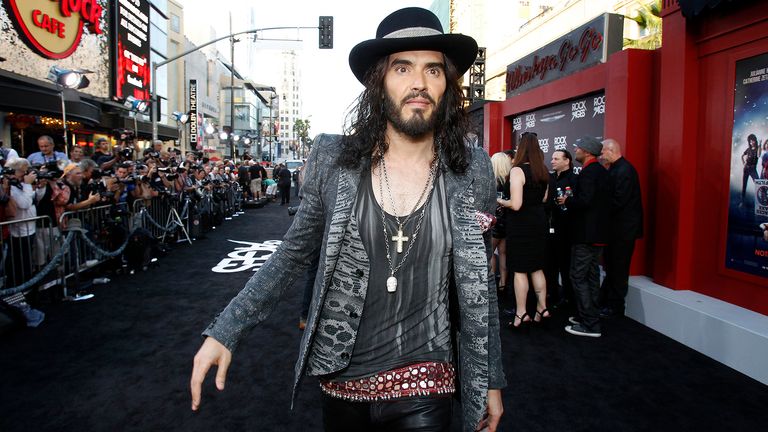 "The limo driver was turning around a few times because I was saying no, but he ripped a hole – more than one hole – in the tights that I was wearing," she says.
Sarah says they drove straight to Brand's house where they had consensual sex.
"I mean, it was consensual. I didn't say no," she said, "but I feel like there's a fine line between being forced and being coerced, you know, like being in a situation where the only way out is just to get it over and done with and leave."
She claims Brand then refused to call her a taxi until she performed oral sex on him.
"I wanted to leave and I said, 'I need to get a taxi'. And he said, 'I'm not going to get you a taxi until you do this', which was a sex act."
She describes feeling "really trapped" and wanting to "scale that house."
Sky News has reached out to Russell Brand's representatives for comment.
Read more:
The allegations in full
Stars' past warnings resurface
From drug addict to controversial comedy star
'No, no, no'
The BBC, meanwhile, has said it is looking into new allegations by another woman who claimed he exposed himself to her.
The woman, whom the BBC is naming 'Olivia', said she was working in the same building as Brand 15 years ago in Los Angeles when the incident happened.
She claims she answered the door to Brand and his team, and when she went into the bathroom she noticed he was behind her.
Speaking to the BBC, she claims Brand said he was going to have sex with her, to which she replied "no, you're not".
Olivia then alleges Brand showed her his genitals to which she responded with "no, no, no".
She says she returned to her desk afterwards and texted a BBC employee in the office about what had happened.
The employee told her that he knew because Brand was talking about it in the studio, on Radio 2.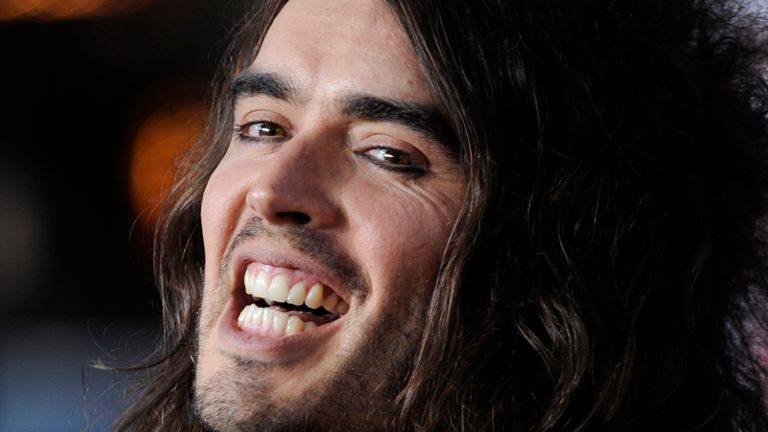 In the broadcast, which aired on 21 June 2008, Brand is heard speaking to his co-presenter Matt Morgan about it.
Morgan said: "[It's been] 25 minutes since he showed his w**** to a lady," and referred to "the receptionist".
Brand is apparently heard laughing in the background.
According to the BBC report, Olivia never made a complaint, but management was informed in 2019 and no formal action was taken.
The BBC said it was sorry to hear the allegations and would investigate them as part of a review into Brand's time at the BBC.
In a statement reported on BBC News, Matt Morgan said: "I was not aware until now of the nature of this encounter.
"I've expressed my regrets now looking back at the impact of the show and this is a further example.
"The recent coverage has been very distressing to read and I reiterate my absolute condemnation of any form of the mistreatment of women."
Dispatches programme makers speak

'Open secret'
Comedian Nish Kumar has also spoken out, on his Pod Save The UK podcast, describing the presence of alleged sexual predators as an "open secret" on the comedy scene.
Brand, 48, has previously been accused of rape, sexual assault and abuse by four other women between 2006 and 2013.
He has denied all the claims – saying that his relationships have always been consensual.
The accusations were first reported by the Sunday Times, The Times, and Channel 4's Dispatches earlier this month.
The Metropolitan Police subsequently said it had received a sexual assault allegation against Brand dating back to 2003.
As a result, a number of organisations have now cut ties with the presenter.
C4 boss: Brand allegations 'disgusting'

The latest to end its association with Brand is the Treasures Foundation, which said it had been "extremely saddened" by the allegations.
In a statement, the charity said it was "founded on Christian principles" and is "totally committed to advocating for the voices of women".
It continues: "As a result of the recent media investigation into Russell Brand, we have made the decision to no longer receive any support from Mr Brand, and the Stay Free Foundation.
"Moving forward our focus remains on the women under our care."
Comedian Nish Kumar says presence of sexual predators in industry is 'open secret' following Russell Brand allegations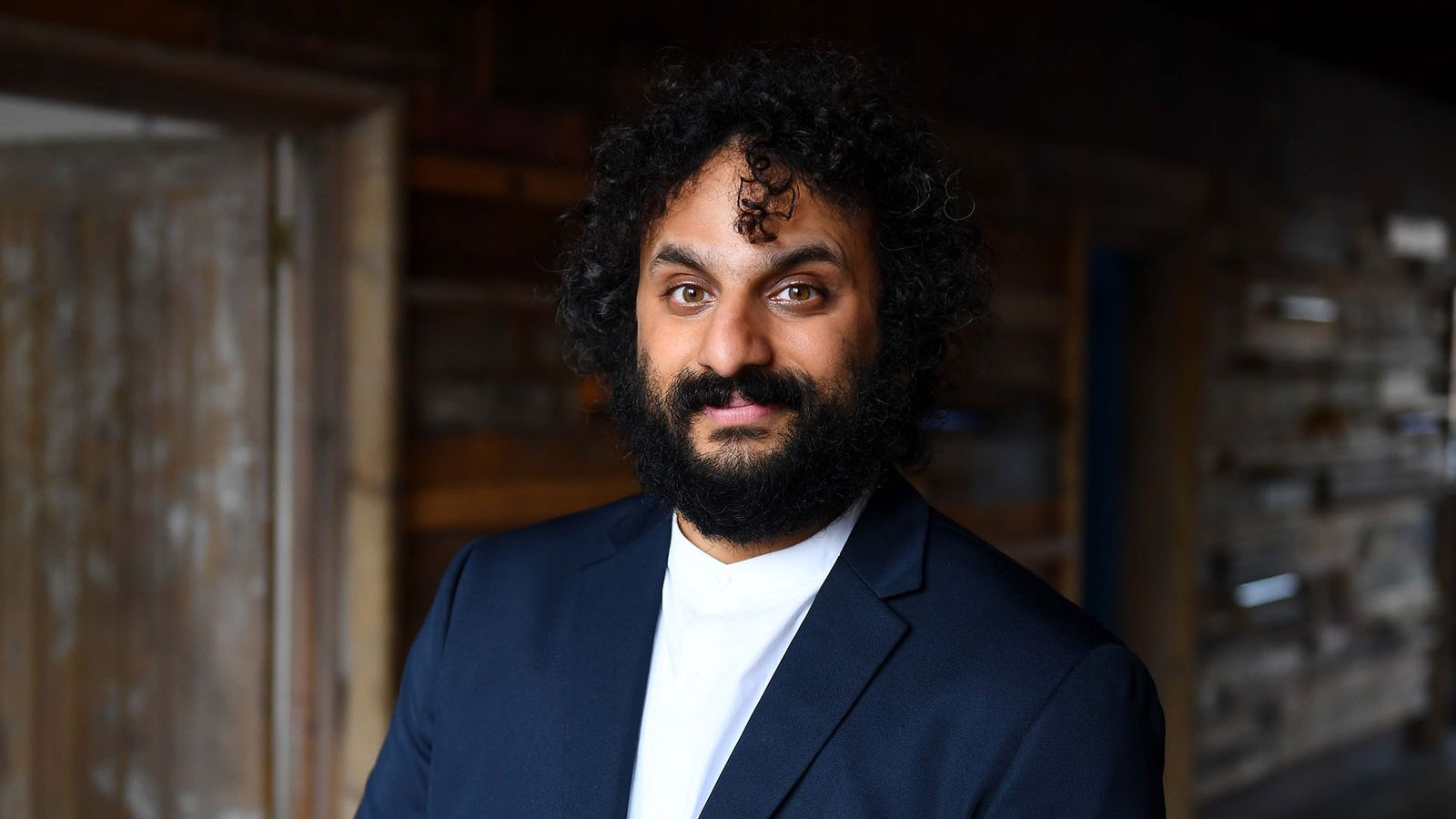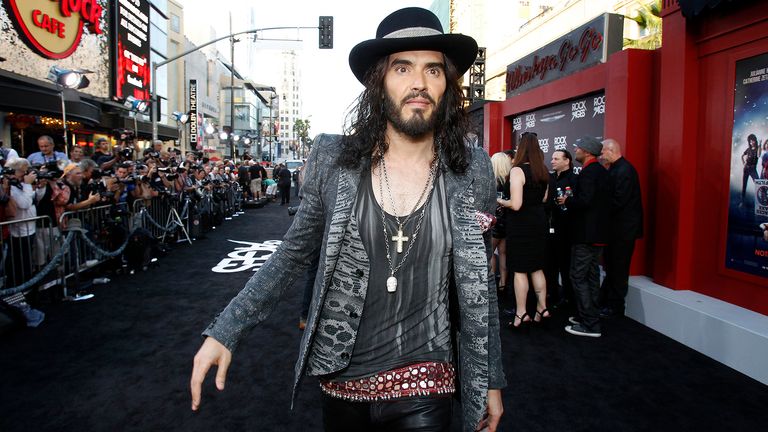 Nish Kumar says young women have been advised to steer clear of dressing rooms used by 'predators' still working on the comedy scene.
The comedian also said the knowledge of Russell Brand's alleged abuse against young women was "a well-known open secret on the comedy circuit" and he thinks it's likely "there's more allegations to come".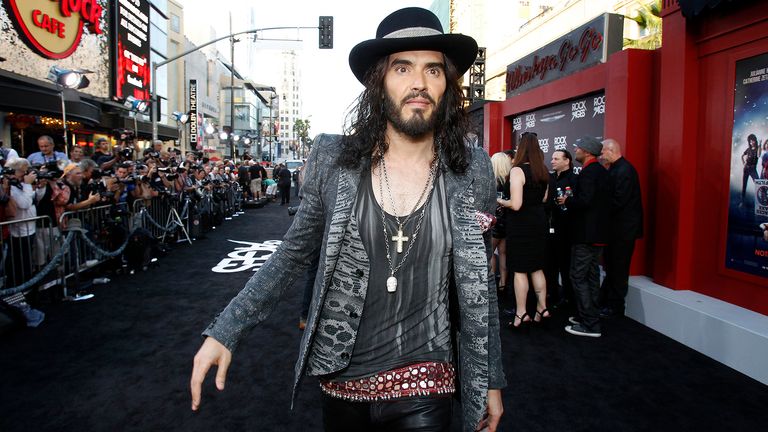 Brand has been accused of rape, sexual assault and abuse and sexual misconduct by a number of women – claims he vehemently denies.
Speaking on his Pod Save The UK podcast, Kumar said: "This stuff is still happening, there are still people working in comedy who are the subject of open secrets.
"There are still people who work in comedy that we can't name because again, of the threat of lawsuits. And there are still people working in comedy who people will say, 'Oh, we don't send young women into their dressing room'."
The 38-year-old added: "Now at that stage for me, you should be sacked from that job. If you can't have someone be around young women, they have no place in any kind of workplace.
"The tolerance of it is something that we are going to have to actually have a reckoning with."
Kumar, who previously hosted The Mash Report and Late Night Mash – said he first heard about Brand's alleged wrongdoings in mid-2017, and that "from that point onwards it was well known".
He said it went on to be discussed by multiple comedians at the Edinburgh Fringe Festival in 2018.
However, he said the "very specific and serious allegation" against Brand that he had first been made aware of was not one that was discussed in the Channel 4 Dispatches programme which aired at the weekend.
For that reason, Kumar said he thinks "it is possible that there's more allegations to come".
Click to subscribe to the Sky News Daily wherever you get your podcasts
Pointing to Brand's diminishing TV work in the UK after 2019, Kumar said: "That's simply because increasingly people were just not willing to work with him. Everyone was afraid to talk about it because of the threat of lawsuits, you know?
"And so, the only power people had was to withdraw participation from shows involving Russell Brand."
Abuse of power is an industry wide problem
He said as a comedian working in the industry, he too felt a sense of "guilt" and "complicity".
Kumar said: "Watching it as a cisgendered, heterosexual male comedian, you feel a certain sense of guilt and a certain sense of complicity because you've been working with production companies and producers who are providing an infrastructure that allows predators to thrive."
He said the "indulgence" of top talent was "an issue that cuts across all of the industries," and which needed to be addressed.
Kumar concluded: "The only people to come out of this with anything approaching any credibility are the victims who have been brave enough to step forward and the journalists who have worked extremely hard to produce rigorous pieces of journalism so that they could get around the threats of a very powerful man's lawyers."
Read more:
The allegations in full
Stars' past warnings resurface
From drug addict to controversial comedy star
Brand, 48, was initially accused of rape, sexual assault and abuse by four women with the alleged offences taking place between 2006 and 2013.
The comedian and presenter denies the claims, and says all his relationships have been consensual.
Following the report by the Sunday Times, The Times and Channel 4's Dispatches, two further women have come forward with allegations against Brand.
The Metropolitan Police says it has received an allegation of sexual assault against him dating back to 2003.
The BBC also says it is looking into allegations by a woman who claims Brand exposed himself to her and then laughed about it afterwards on his Radio 2 show.
In the wake of the claims, numerous companies have cut ties with Brand including his management company, a women's charity and several of his YouTube sponsors.
Sky News has approached Russell Brand for comment.
Angus Cloud: Euphoria star's cause of death revealed as accidental overdose
Euphoria actor Angus Cloud died from an accidental overdose from a lethal combination of drugs, a California coroner's report has found.
The 25-year-old was found unresponsive at his family home in Oakland in July.
Cloud died of a lethal mix of methamphetamine, fentanyl, cocaine and benzodiazepines, the Alameda County Coroner's Bureau confirmed to Sky News' partner network NBC News.
Following his death, Cloud's mother said on social media that she believed her son "did not intend to end his life," and said he had been talking about his plans for himself and his family in the hours before he died.
His family also spoke about his battles with mental health, saying, "we hope that his passing can be a reminder to others that they are not alone and should not fight this on their own in silence".
The actor had been mourning the death of his own father from mesothelioma (a type of cancer) and had travelled to Ireland to bury him the week before his death.
Cloud was best known for playing the drug dealer Fezco opposite Zendaya on hit teen drama show Euphoria.
He was working in a restaurant in Brooklyn, New York, when he was scouted for his first acting role by Euphoria's casting director.
Read more:
Lizzo faces new harassment claims from former wardrobe designer
Man dies driving off collapsed bridge following Google Maps
Following his death, Euphoria creator Sam Levinson said: "There was no one quite like Angus. He was too special, too talented and way too young to leave us so soon. He also struggled, like many of us, with addiction and depression.
"I hope he knew how many hearts he touched. I loved him. I always will. Rest in peace and God Bless his family."
:: Anyone feeling emotionally distressed or suicidal can call Samaritans for help on 116 123 or email jo@samaritans.org in the UK. In the US, call the Samaritans branch in your area or 1 (800) 273-TALK.