Ask 10 different people to define a decentralized autonomous organization (DAO), and you'll likely get 10 different definitions. But there is at least one thing most agree on: DAO governance is a mess. At best, it's an experiment in the works.
According to DeepDAO, DAOs today handle a whopping $17.2 billion in value. Yet many DAOs managing millions of dollars have proven hopeless at heeding even the most basic of lessons in business management 101. One does not have to look too far in the annals of crypto history to recall major DAO catastrophes.
Recall Wonderland DAO, an Olympus fork that birthed arguably one of the most notorious scandals in DAO history. At its peak, Wonderland enjoyed a near $2 billion in total value locked, which came to a skidding halt in January 2022 when its treasury manager — who went by the pseudonym 0xSifu — turned out to be none other than Michael Patryn, co-founder of the failed crypto exchange QuadrigaCX and a convicted criminal for financial fraud.
Or consider a more recent exploit with the Solana-based trading protocol Mango Markets. In October, attackers exploited the DAO's loosely governed parameters to acquire a disproportionate chunk of the DAO's MNGO tokens. In an absurd turn of events, the attacker proceeded to propose on governance forums an offer to return half their heist in exchange for the DAO not to prosecute him, then voted "Yes" on it with the stolen tokens. The vote eventually failed, but Mango still ended up paying off $47 million to the attacker.
Case studies of DAO failures are not exclusive to outrageous one-off spectacles like the ones above. Despite the Libertarian rhetoric of self-sovereignty and self-custody, dozens of DAOs that kept their monies on centralized exchanges also saw their treasuries implode during the carnage of 2022's blow-ups like FTX.
The truth is, DAO governance isn't easy. Founders have to balance a multitude of priorities, like solving voter apathy, committing to decentralization and product market fit. A "best practices" manual doesn't exist, and where there is one, it's not widely shared. 
The good news? Die-hard DAOists are hard at work to rid these problems, one experiment at a time. 
The problem of voter apathy
Take voter apathy, for instance, arguably DAO governance's most widespread problem. As a "decentralized" community, tokenholders must vote if they desire resilient protocols. But token holders don't vote because it takes time. When voters do turn up at the voting booth, or Snapshot, they lack the expertise or context to make an informed decision. Worse still, voters who care may not even be aware of a vote until it's over.
To combat voter apathy, a burgeoning landscape of DAO infrastructure tools has been developing tools to streamline DAO voting into one-stop platforms. Products such as Senate and Goverland are trying to aggregate governance proposals across dozens of DAOs with direct integration on popular voting platforms, such as Snapshot and Tally.
Senate founder Paulo Fonseca tells Magazine, "At present, it's cumbersome for most DAOs to see off-chain and on-chain voting separately on different platforms. One of our product's key value-adds is simply for users to consume all the information on one page."
Because governance proposals typically open to vote for a limited duration, Goverland, in turn, is putting a strong emphasis on mobile integration so voters are notified in time. "It all starts with an in-time notification. With mobile, it's far more convenient to help boost voter participation," Goverland founder Andrey Scherbovich tells Magazine.
Others believe that for DAO governance to improve, it needs to go beyond pure token-based voting based on duty. JokeRace, a voting protocol that aims to make governance "fun," was designed with this goal in mind.
Instead of expecting thousands of tokenholders to vote, JokeRace is exploring the use of incentivized "contests" that allow governors to gate voting proposals in any way possible via a highly customizable allowlist, from a fully public forum to select DAO participants. Co-founder Sean McCaffery tells Magazine:
"Many DAO projects want to give non-financial utility to their token. What we are doing is opening a horizon on top of simple token voting and incentivizing people to hold tokens for more than just speculative reasons."
"For a highly technical proposal that wants to draw on the wisdom of experts or loyal fans, a creator can gate the vote around criteria, such as minimum liquidity provision for three months or holders who have held the token for at least a year. It enables everything from low-commit fun 'GM contests' to serious proposals where only active contributing DAO participants can vote," he adds. 
In short, JokeRace strives to reimagine governance right down to the bottom social layer. 
Delegate voting
To thwart low voter turnouts, DAOs are also turning to the real world of public governance for wisdom. One such tried-and-true method that has caught on in the past year is delegation, where tokenholders entrust voting rights to delegated "politicians" or "stewards" who would vote on their behalf.
From a PR perspective, delegation is nice in that DAOs get to have their cake and eat it, too. It allows the DAO to scale faster without having to pass all decisions through months of debate. DAOs also get to deflect the criticism of "insufficient decentralization" since tokenholders are technically expressing a demonstrated preference to vote, albeit indirectly.
Most major DAOs today have embraced delegation voting, and while it's helped voter apathy to some extent, it's hardly a silver bullet. Delegation voting in itself has surfaced with problems. For instance, delegation can descend into a popularity contest where voters simply assign tokens to popular Twitter influencers or familiar company names.
"An experiment that could be worth trying is to have delegates vote specifically on their domain expertise rather than making them responsible for voting on every single DAO decision — which range from complex technology to finance — too wide of a range for robust decision making," Kate Beecroft, governance lead at Centrifuge, tells Magazine.
Moreover, delegate voting suffers from apathy in itself. Delegates themselves don't turn up on election day. According to Karma's research, at least 53% of delegates in major DAOs have failed to even cast a single vote. Or it could lead to situations where voting decisions are the result of collusion made behind closed doors for mutual political gain.
For instance, a16z famously delegates voting powers to "blockchain university clubs." While the venture fund claims that student clubs are "free to participate in governance however they see fit," it's not immediately clear what the relationship between these entities is.
Gitcoin founder Kevin Owocki insists that delegating voting is a step forward for DAO governance but also acknowledges its shortcomings. Gitcoin launched a fairly egalitarian airdrop to around 25,500 holders in 2021, but its decision to incorporate delegate voting saw a concentration of voting power back into the hands of only about 100 delegates. On top of that, delegates cycle in and out of activity over time, and even getting tokenholders to reallocate their delegation from inactive delegates every half a year was difficult.
"The problem that confronted us was keeping delegates engaged, accountable and slowly changing the DAO into a liquid democracy of dedicated Gitcoin community members that cared about our core vision of decentralized public funding," Owocki states.
These problems are being recognized by builders in the DAO tooling, trying to improve delegate accountability. For example, tools like Karma have emerged to create transparency around delegation voting by aggregating all the information about delegates, including their voting weight, forum activity and voting history, on one page. 
The DAOmeter dashboard, a DAO maturity rating index by StableLab, also serves as a useful DAO public good for assessing the decentralization journey of DAOs.
StableLab founder Gustav Arentoft tells Magazine, "During the bull market, lots of DeFi DAOs branding themselves as 'decentralized finance' suffered exploits because they lacked even basic governance. The operational structure of these protocols was extremely opaque. As an individual, assessing the decentralization of DAOs was difficult and requires some form of standardized parameters, which is what DAOmeter tries to provide." 
Ultimately, despite the popular notion that DAOs are "autonomous," the reality is that much of it can never be fully autonomous and enforceable on-chain.
"You can have all the on-chain votes you'd like, but lots of DAO operations come down to the social layer. Who owns the GitHub account? Who controls the DNS [domain name system]? Who is in-charge of handing over a password to the elected personnel?" says JokeRace's McCaffery.
Growth
While DAOs struggle to decentralize, many seem to forget that they are still fundamentally profit-oriented organizations. That means that DAOs can't afford to forget about revenue and growth.
To scale, DAOs centralize some decision-making in the hands of experts. One trendy idea in the past year that DAOs have been experimenting with is "working groups." In DAO nomenclature, they also go by subDAOs. Metropolis (previously Orca Protocol) calls them pods. Maker calls them core units, and Gitcoin calls them workstreams.
These structures resemble the ubiquitous M-shaped organizational structures in modern capitalism today. Historically, the capitalist firm was a centralized U-shaped firm with decision-making power concentrated in the hands of a few top executives. As the firm expanded into regional markets, it grew increasingly incapable of managing the rapidly increasing scope of complex administrative decisions.
To remain nimble and adapt as the firm grew, the modern capitalist firm underwent a structural decentralization, empowering mid-level managers with the autonomy to run the local branch as they deem fit. Pioneered by General Motors president Alfred Sloan in the 1920s, this crucial organizational innovation allowed firms to overcome knowledge problems and also aligned the incentives and rewards to lower management, effectively allowing them to work as "mini-entrepreneurs" within a large corporation.
DAOs are witnessing the same tendency toward a similar organizational structure, except that it's evolving bottom-up from a dispersed, decentralized status quo.
James Waugh, co-founder of Fire Eyes DAO, tells Magazine, "In advising many DAOs, we sometimes recommend the setup of working groups to focus on certain areas that are hypercritical, particularly those involving technical work where smart contracts need timely upgrading."
"Yet it's entirely common for redundant working groups to exist and to be a complete waste of time, however. Whether or not they're efficient really depends on the kinds of people in them."
Decentralization maxis also complain that too many working groups and managerial experts might mean less transparency over how DAOs operate. It's a complaint that isn't completely without merit. 
"In the early days of Bankless DAO, many internal project managers requested for funds then delivered work of questionable value. We implemented a variety of solutions like reputational systems within Discord, KPI-based funding and timelocks to deter rent seeking," Frogmonkee, an early core contributor of Bankless DAO, tells Magazine.
Ultimately, DAO governance boils down to the fact that DAOs are made up of a pluralistic archipelago of individuals with different value preferences and priorities. Some wish to pump their holdings in the short-term, while others are interested in the long-term health of the project. Some are genuinely altruistic actors, and then there are delegates exchanging favors under the table by agreeing to vote on each other's proposals.
Dual governance structures
In such a marketplace of conflicting values, a clear separation of powers can help foil potential insider collusion. Some DAOs are actively experimenting with such "dual governance" models, such as Optimism's "Token House" and "Citizen House." OP tokenholders and delegates occupy the former, while the latter is an identity-based community of "citizens" with soulbound tokens that acts as a check and balance on the Token House.
Shawn Grubb, a delegate at Gitcoin, tells Magazine, "Optimism's experiment with bicameral houses is a smart way to segregate the various stakeholder groups: the tokenholders who care about pumping their bags, the active contributors with a job, and the broader community who believes in Optimism and seeks project funding. The key is balancing the power of different stakeholder groups rather than the plutocratic status quo, where plutocratic tokenholders reserve only the power." 
Optimism isn't alone. In recent months, a group of Lido insiders have taken it upon themselves to push for a similar dual-governance model. The problem stems from Lido's wildly successful liquid staking product, stETH, which controls a market share of 32% staked ETH. This poses a looming threat to the underlying security of the Ethereum layer 1, as it comes dangerously close to the 33% consensus threshold, which could theoretically allow Lido to exercise control over Ethereum's consensus layer. In June 2022, Lido DAO proved that self-regulation was not forthcoming after it unanimously shot down a vote to self-limit its stake flow.
Lido's proposed dual governance structure would, in theory, bring the DAO back into alignment with the interests of the Ethereum protocol. This is done by granting Lido users (stETH holders) veto power against the DAO, a feature that competitor liquid staking protocol Yearn.finance has also implemented.
"For Lido, dual governance (and implementing staking routers) should be its next logical steps. It alleviates many of the current concerns around the DAO," said Hasu on the Bell Curve podcast.
Finding a balance
In sum, DAO governance isn't easy. Driving growth while committing to decentralization is no small feat, and it will take many years before governance reaches equilibrium.
Yet the philosophical principles that blockchain organizations embody — decentralization, transparency, egalitarianism — are all values very much worth striving for. After all, it's unheard of for a multimillion-dollar company in the traditional business world to be debating operational strategies openly on a forum or that allows anyone to enter and begin contributing without going through a tedious interview process.
Even in its imperfect state, the open and transparent context in which DAOs operate is perhaps the biggest bulwark against the centralization of power. 
Subscribe
The most engaging reads in blockchain. Delivered once a
week.
US Federal Reserve Banks say stablecoins could 'become a source of financial instability'
The Federal Reserve Banks of Boston and New York published a staff report on Sep. 26 comparing stablecoins, such as USDT and USDC, to money market funds. Key findings in the report include the observation that stablecoins and money market funds follow similar patterns during runs and that stablecoins could inject instability into the broader financial system.
The report, titled "Runs and Flights to Safety: Are Stablecoins the New Money Market Funds?" includes a comprehensive comparison of investor behavior during the stablecoin runs of 2022 and 2023 to investor behavior during the money market fund runs of 2008 and 2020.
Per the publication:
"Our findings show that stablecoins are vulnerable to runs during periods of broad crypto market dislocation as well as idiosyncratic stress events. Should stablecoins continue to grow and become more interconnected with key financial markets, such as short-term funding markets, they could become a source of financial instability for the broader financial system."
The researchers also note that stablecoins appear to have a discrete "break-the-buck" threshold of $0.99, below which redemptions accelerate and runs — periods in which investors flee, potentially causing an asset crash for remaining investors.
A break-the-buck threshold in money market funds occurs when the net asset value of a fund drops below a dollar, this can lead to investor shares, valued at $1.00, to dip below market price and cause investors to seek safe harbor elsewhere.
As Cointelegraph recently reported, Italy's central bank is also taking measures to identify contributing factors and prevent stablecoin runs. In a recent statement, the Italian banking authority cited the 2022 Terra Luna collapse as an example that stablecoins "have not proved stable at all."
According to the report, Italy has also called upon global lawmakers to form an international regulatory body to govern cryptocurrency, stablecoins, and related technologies.
Related: 'It's going to get worse for banks' — JPMorgan CEO on overregulation
US Treasury sanctions Ethereum wallet tied to cartel over 'illicit fentanyl trafficking'
The Office of Foreign Assets Control (OFAC) of the United States Department of the Treasury has added a crypto wallet allegedly connected to a major international crime syndicate to its list of Specially Designated Nationals.
In a Sept. 26 announcement, the U.S. Treasury said it had sanctioned 10 individuals, including many tied to the Sinaloa Cartel. Among those added was Mexican national Mario Alberto Jimenez Castro through an Ethereum wallet.
'[Jimenez Castro] reports directly to a Chapitos deputy and operates a money laundering organization that uses virtual currency and wire transfers, among other methods, to transfer proceeds from illicit fentanyl sales in the United States to Sinaloa Cartel leaders in Mexico," said Treasury. "Jimenez Castro has directed U.S.-based couriers to pick up cash in the United States and deposit it into various virtual currency wallets for payment directly to the Chapitos and for reinvestment in fentanyl production."
According to data from Etherscan, the wallet had a balance of roughly 0.018 Ether (ETH) — $28.22 — at the time of publication, with the latest activity more than 200 days ago. No other wallet addresses were included in OFAC's most recent sanctions, which the Treasury said were in response to "illicit fentanyl trafficking" affecting the crisis surrounding opioid use in the United States.
"Today's actions show that Treasury and the Administration will continue to relentlessly target the criminal enterprises threatening international security and flooding our communities with fentanyl and other deadly drugs," said Brian Nelson, under secretary of the Treasury for terrorism and financial intelligence.
Today, @USTreasury sanctioned 10 individuals, including several Sinaloa Cartel affiliates and fugitives responsible for a significant portion of the illicit fentanyl and other deadly drugs trafficked into the United States. https://t.co/eb5zLjmaEb

— Under Secretary Brian Nelson (@UnderSecTFI) September 26, 2023
Related: Sen. Elizabeth Warren points to crypto payments as facilitating fentanyl trade in China
The sanctions followed OFAC sanctioning individuals with ties to North Korea's Lazarus Group. The U.S. Treasury also cited Lazarus as part of its reasons for adding crypto mixer Tornado Cash to its list of Specially Designated Nationals in August 2022. U.S. authorities arrested Tornado Cash co-founder Roman Storm in August 2023 for charges related to money laundering and sanctions violations.
Many industry leaders and policymakers criticized the Treasury's actions against Tornado Cash. Six individuals backed by crypto exchange Coinbase filed a lawsuit against Treasury over the sanctions, but in August, a judge largely sided with the U.S. government in a motion for summary judgment.
Magazine: Tornado Cash 2.0: The race to build safe and legal coin mixers
Home Secretary Suella Braverman claims illegal migration is 'existential challenge' and hits out at 'dogma of multiculturalism'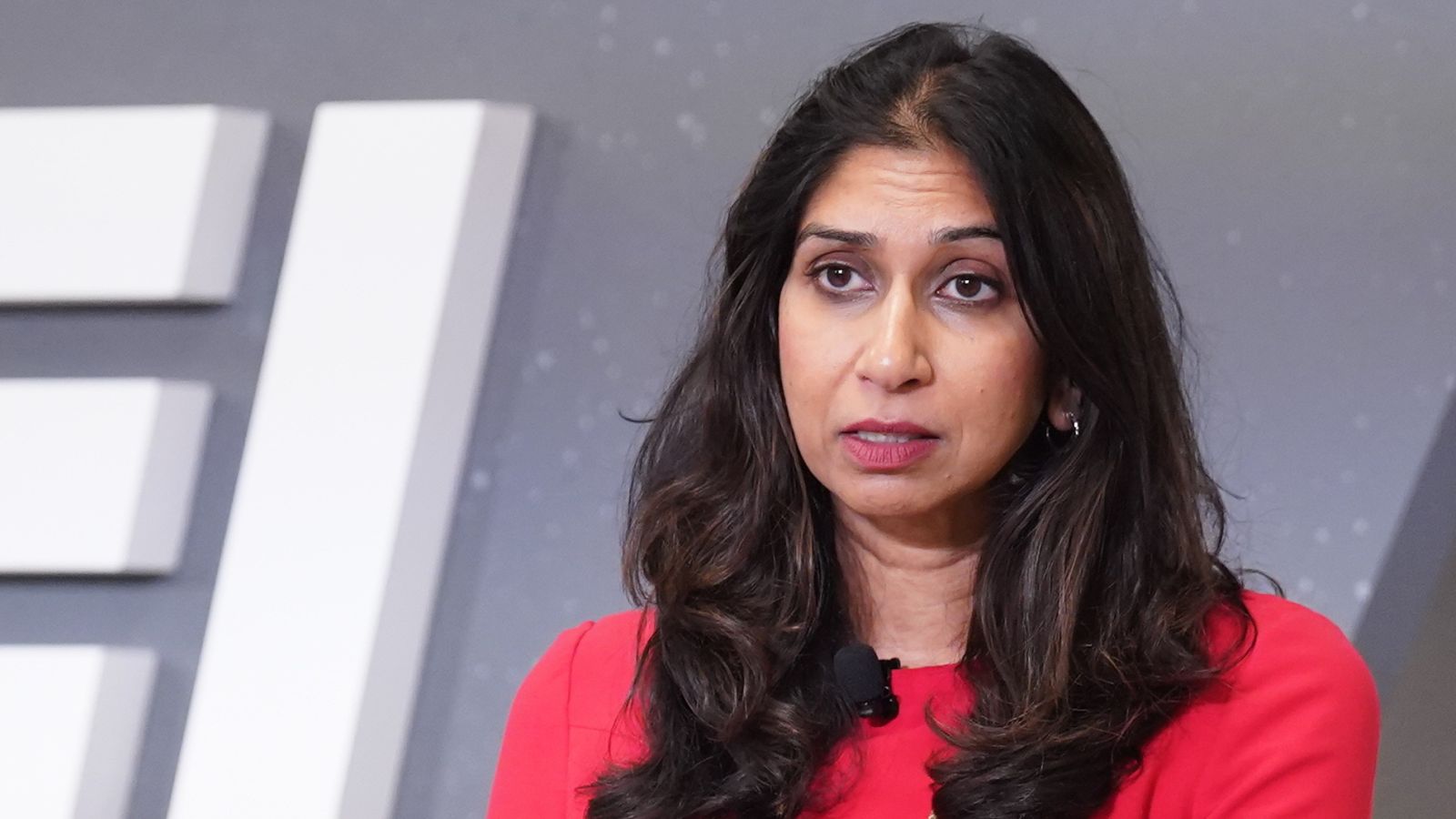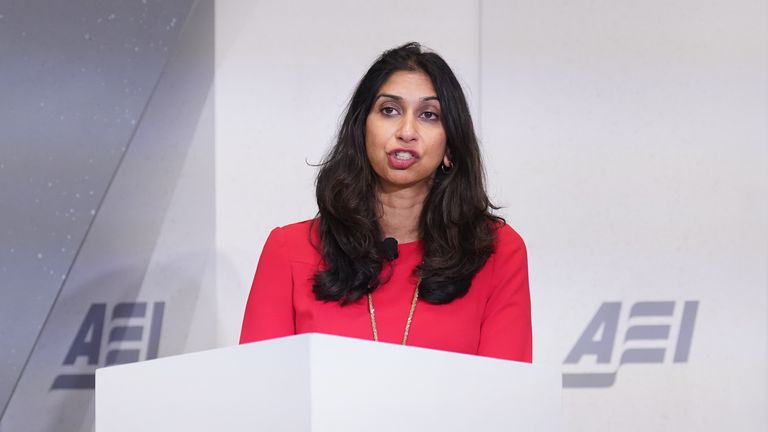 Home Secretary Suella Braverman has called for a reform of the international asylum system, saying it is no longer fit for purpose.
Speaking in Washington DC, Ms Braverman outlined how she believed the current system was "outdated".
She branded the number of displaced people in the world as an "epoch-defining challenge" – the same language the government uses to describe China.
Read more: Sir Ed Davey announces big cancer plan – politics latest
'Being gay isn't enough to claim asylum'

Uncontrolled and illegal migration is an "existential challenge for the political and cultural institutions of the West", she said, adding that "uncontrolled immigration, inadequate integration, and a misguided dogma of multiculturalism have proven a toxic combination for Europe over the last few decades".
The speech was panned by NGOs, campaigners and politicians, with Amnesty International saying it was "a display of cynicism and xenophobia".
Part of her speech criticised how current levels of migration have led to "undermining the stability and threatening the security of society" in "extreme cases".
She said: "We are living with the consequence of that failure today. You can see it play out on the streets of cities all over Europe. From Malmo, to Paris, Brussels, to Leicester."
"If people are not able to settle in our countries, and start to think of themselves as British, American, French, or German, then something is going badly wrong," she added.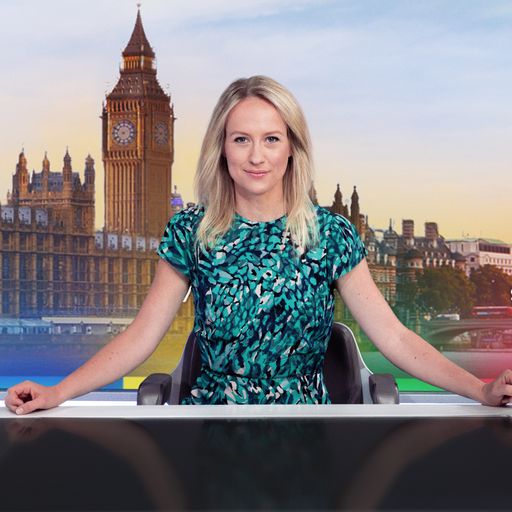 Politics Hub with Sophy Ridge
Sky News Monday to Thursday at 7pm.
Watch live on Sky channel 501, Freeview 233, Virgin 602, the Sky News website and app or YouTube.
Ms Braverman said "we now live in a completely different time" to 1951 when the UN Human Rights Convention was signed.
She went on: "Is the Refugee Convention in need of reform?
"What would a revised global asylum framework look like?
"How can we better balance national rights and human rights, so that the latter do not undermine national sovereignty?"
Read more:
Braverman orders review into 'political activism' in policing
Govt not ruling out electronic tagging to control migrants
Ms Braverman also questioned whether courts have redefined asylum to be granted for people suffering "discrimination" instead of "persecution" – especially in the context of someone who is gay or a woman.
"Where individuals are being persecuted, it is right that we offer sanctuary?
"But we will not be able to sustain an asylum system if in effect, simply being gay, or a woman, and fearful of discrimination in your country of origin, is sufficient to qualify for protection."
'The need is not for reform'
The UN's refugee agency, the UNHCR, responded to Ms Braverman's speech by saying the convention "remains as relevant today as when it was adopted in providing an indispensable framework for addressing those challenges, based on international co-operation".
"The need is not for reform, or more restrictive interpretation, but for stronger and more consistent application of the convention and its underlying principle of responsibility-sharing," it added.
Punchy home secretary landing blows ahead of party conference
It is no surprise to hear Suella Braverman talking tough on immigration.
Even so, today's language is particularly punchy.
She talks about the "obvious threat to public safety and national security" illegal immigration poses and says "nobody entering the UK by boat from France is fleeing imminent peril".
There has been backlash already, unsurprisingly, from charities and NGOs. One man who crossed the Channel in 2019 (fleeing Iran) told me the home secretary has "turned her back" on those in need.
It is criticism the home secretary is used to. Beyond the ethics, though, there is the question of whether anything she says will actually shift the dial.
The most eye-catching part of the Home Secretary's speech was her call to reform the UN Refugee Convention. She says the convention, set up after the Second World War, needs to adapt for a "different time" and its application has shifted too far from helping people fleeing "persecution" to those fleeing "discrimination".
It's not clear there is any appetite to reform the convention from the 140+ other countries signed up to it. It won't fix the small boats problem any time soon.
She also spoke about the importance of deterrents: Rwanda and the Illegal Migration Bill. The Rwanda plan has been bogged down in court, and there is no proof yet that government legislation will work. Small boat crossings are down from last year, but they are still much higher than 2021. Last month, more than 800 people crossed the channel in a single day.
Suella Braverman pointed to polling showing most red wall voters want to stop small boat crossings "using any means necessary". She did not point to the recent YouGov poll suggesting 86% believe the government is handling immigration badly.
Her speech may not distract from the perils of the government's illegal migration policy, but it certainly sends a message ahead of the Conservative Party conference.
"An appropriate response to the increase in arrivals and to the UK's current asylum backlog would include strengthening and expediting decision-making procedures.
"This would accelerate the integration of those found to be refugees and facilitate the swift return of those who have no legal basis to stay.
"UNHCR has presented the UK Government with concrete and actionable proposals in this regard and continues to support constructive, ongoing efforts to clear the current asylum backlog."
The speech and its contents were met with criticism from a range of charities, MPs and campaigners.
Ben Bradshaw, a gay Labour MP and former cabinet minister, asked if any "LGBT or any other Tories" were prepared to condemn the home secretary, adding that "being gay is enough to result in persecution or death in many countries".
Michael Fabricant, a Tory MP and a patron of the Conservative LGBT+ group, said that "if someone simply claims to be gay in order to seek asylum, that should not lift the bar to entry to the UK".
Read more:
Debate over Refugee Convention is vital to protect the most vulnerable
Braverman has leadership ambitions – but her rhetoric risks backfiring
He added: "However, if someone has experienced persecution from the country from which they are escaping, it presents a different and far more persuasive case. Each application should be considered carefully on its merits."
Fellow Conservative MP David Davis said "it is perfectly reasonable to ask why there are so many migrants", but looking at the origin of where people come from – and influencing factors like Western foreign policy and wars in such regions, should also be taken into account.
Braverman 'spot on'
Ms Braverman's junior in the Home Office, Robert Jenrick, supported her speech – saying the authors of the international laws criticised by the secretary of state would be "appalled" with how the system is now mired in organised criminality and exploited by economic migrants.
Tory MP Scott Benton said Ms Braverman was "absolutely spot on", adding that "she's right to highlight the need for reform and the British public are with her on this issue and so many others".
Lord Dubs, the Labour peer, who arrived in the UK as a child refugee from the Nazis in Czechoslovakia, said that Ms Braverman's comments were "shocking".
"In many countries being gay is an imprisonable offence. For some, it means the death penalty," he said.
"She's repeating the shameful policy that people should not be treated as refugees if they arrive here by boat.
"But she's closed virtually all other means of arrival."
'Cynicism and xenophobia'
Sacha Deshmukh, Amnesty International UK's chief executive, said: "The Refugee Convention is a cornerstone of the international legal system and we need to call out this assault on the convention for what it is – a display of cynicism and xenophobia.
"The Refugee Convention is just as relevant today as it was when it was created, and verbal assaults from the home secretary don't alter the harsh realities that cause people from countries such as Sudan, Afghanistan and Iran to flee from conflict and persecution."
He added: "Instead of making inflammatory speeches decrying the rights of people fleeing persecution and tyranny, Suella Braverman should focus on creating a functioning UK asylum system that tackles the massive backlog her policies have created, so as to be able to meet the limited refugee responsibilities that fall to the UK."
Josie Naughton, chief executive of Choose Love, said: "It is the Home Secretary, not the global refugee convention, that is out of touch with the modern age.
Click to subscribe to the Sky News Daily wherever you get your podcasts
"In a world marred by conflicts and displacement, more and more people are fleeing war zones and persecution in search of safety.
"On top of natural disasters, and rising climate concern, we all know that the number of people being displaced will only increase globally.
"The UN's 1951 Refugee Convention was put in place to protect every human being searching for safety, fleeing war zones, danger and threats to their life and freedoms. More than ever, the world must come together and unite behind it. We cannot solve this problem by seeking to undermine fundamental human rights. Working together is the only solution."