Three Metropolitan Police officers are facing allegations of gross misconduct after the strip-search of a 15-year-old schoolgirl in 2020.
Child Q was wrongly accused of possessing cannabis and was searched while on her period and with no appropriate adult present at a school in Hackney, east London.
No drugs were found on her clothing or in her bag before two female officers searched her as two male officers waited outside – again, no drugs were found.
On Thursday, the Independent Office for Police Conduct (IOPC) said three officers would face a misconduct hearing, with a fourth officer facing a lesser misconduct meeting.
The allegations include that they discriminated against Child Q because of her race and gender.
"The strip-search of Child Q, a 15-year-old girl, at her school in Hackney caused widespread concern," IOPC director Steve Noonan said.
"We've found that four officers involved in the incident should face disciplinary proceedings for the parts they played.
"Ultimately it will be for that disciplinary panel to decide whether the allegations against them are proven.
"We will now be liaising with the Met Police around disciplinary proceedings. We've kept Child Q's representatives and the officers involved updated throughout our investigation."
The Met's bosses have also been told by the IOPC they should consider apologising to Child Q and her mother with formal letters.
The three officers accused of gross misconduct face allegations that:
• The decision to carry out the search was inappropriate
• Child Q was discriminated against because of her race and sex
• There was no appropriate adult present
• And the officers did not get authorisation from a supervisor
If gross misconduct is proved, the officers could be sacked.
Read more:
Young children strip-searched as report shows 'evidence of concerning practice'
Metropolitan Police: Six of the worst scandals the force has faced in recent years
The fourth officer will have a disciplinary meeting over there not being an appropriate adult present at the time.
Detective Chief Superintendent James Conway, who leads policing in Hackney and Tower Hamlets, said: "We have been clear in saying that the experience of Child Q should never have happened and was truly regrettable.
"While we have publicly apologised, I am also writing formally to Child Q and her family to say sorry for the trauma that we caused her.
"It will now be for the hearing panel to determine whether the matters against the three officers are proven and it is important we don't pre-judge the outcome."
More senior levels of authorisation are now needed for strip searches, he added, and the number of such searches being carried out has been reduced because the force "had been overusing this power".
Met Police firearms officers plan mass downing of guns if Chris Kaba murder suspect is identified, marksman tells Sky News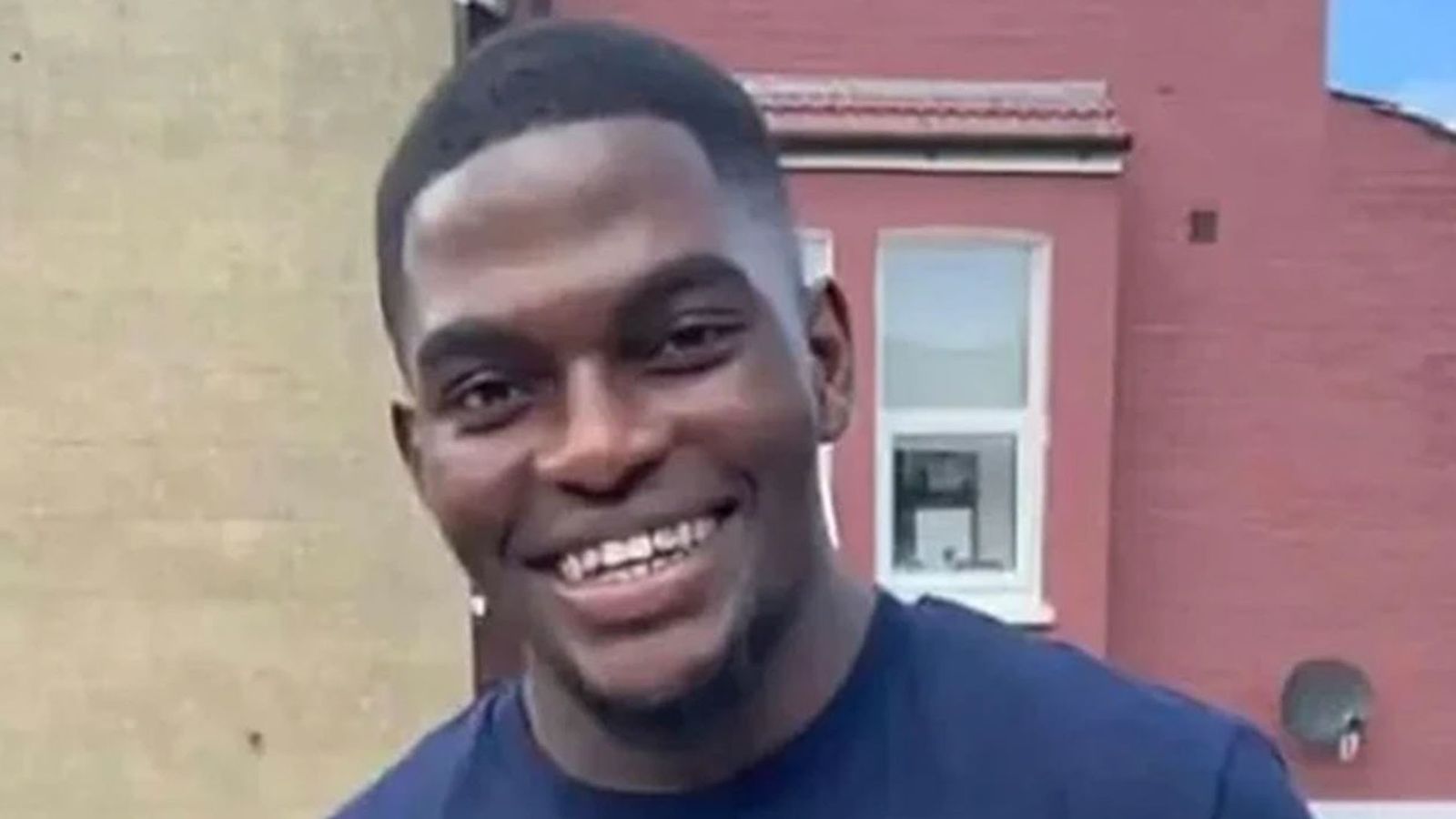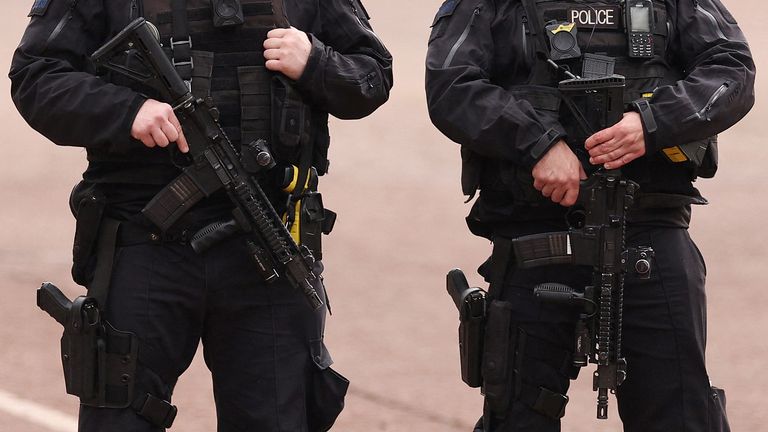 A Met firearms officer has told Sky News that many of his colleagues are planning a mass downing of guns if the identity of the marksman accused of Chris Kaba's murder is made public by a judge.
An officer appeared at court last Thursday charged with the murder of Mr Kaba, 24, who was killed in September last year in Streatham Hill, south London.
The Met officer is known only as NX121 after a district judge granted an interim anonymity order.
But the order could be lifted at a hearing at the Old Bailey on 4 October, which would lead to the officer being named publicly.
A serving firearms officer has told Sky News that many officers are considering handing in their weapons if the anonymity order is lifted.
He said: "The anonymity hearing will determine what happens. If he loses his anonymity, then serious questions will be asked.
"I haven't handed my firearm in yet, but I would if that happens – and there are many others that would do the same."
It is standard court procedure for anyone accused of a crime to be named publicly in open court, but the legal team for the defence has made an application for officer NX121 to remain anonymous.
Dad-to-be Mr Kaba died from a single gunshot to the head after the car he was driving was blocked in by a police vehicle and an officer opened fire.
It later emerged that the Audi which Mr Kaba was driving had been linked to a gun incident the previous day.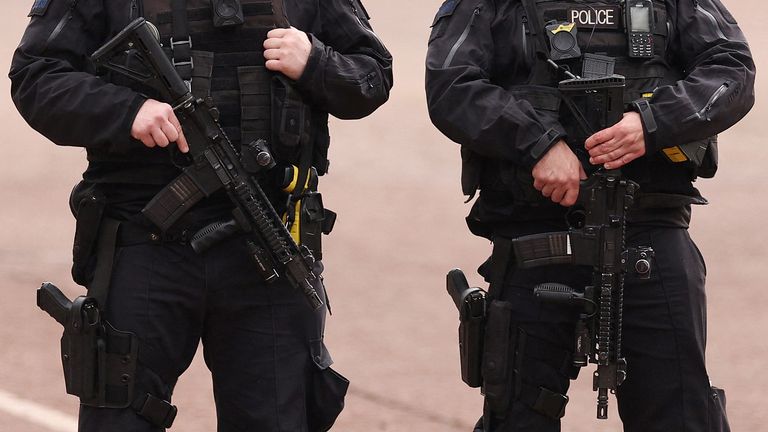 Hundreds of Met officers handed in their weapons after officer NX121 was charged with the murder of Mr Kaba, and the Army was placed on standby to support the Met.
Met Commissioner Sir Mark Rowley said there are "significantly" fewer firearm officers available and warned the force may have to make some "difficult choices" because of staff shortages.
Speaking at a meeting of the London policing board, he said: "Officers are extremely anxious and I think it's important to put this into context.
"A lot of this is driven by families – many of them are under pressure from their partners, wives, husbands, parents, children saying, 'I'm worried about what you might go through based on your job'."
Liberal Democrat conference: Davey's speech featured a powerful human moment – and an electoral calculation | Sam Coates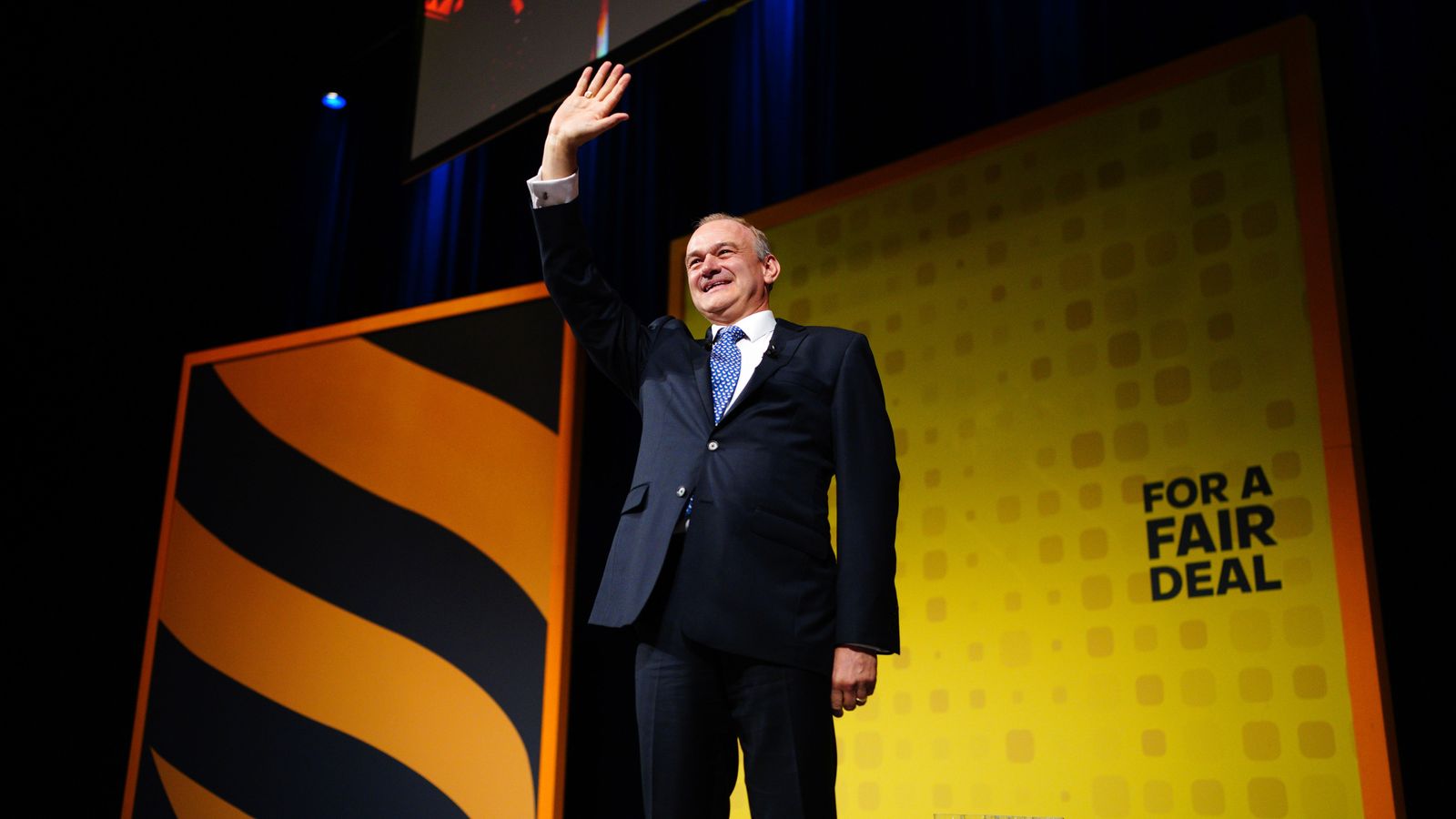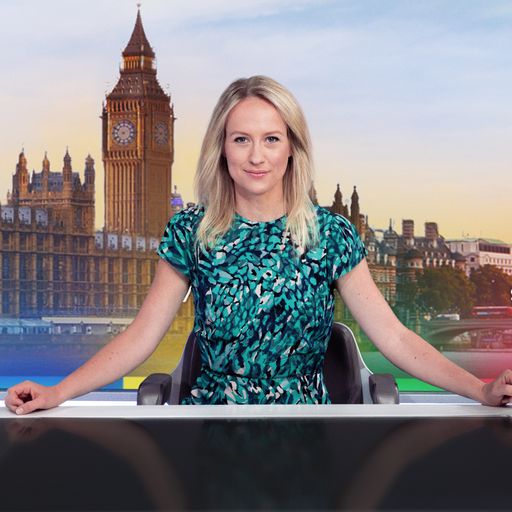 Sir Ed Davey's conference speech – his first since becoming leader in the autumn of 2020 – capped what has been a remarkable change in the role of the Liberal Democrats in British politics. 
Just eight years ago, Sir Ed was one of the Liberal Democrat cabinet ministers working with the Conservatives around the cabinet table in Number 10.
Today, he couldn't be more caustic about Rishi Sunak's party of "clowns". Once, Lib Dems preached "equidistance" – the ability in a hung parliament to decide whether to put Tory or Labour into Number 10. Now they are making clear they would never put the Tories back in power in the – mathematically improbable – situation they have a choice.
Read more: Braverman accused of 'cynicism and xenophobia' – politics latest
This means in Bournemouth, the Lib Dems were back firmly on the centre left, the party's happy place, a position which reflects electoral maths. In the 80 seats where they are second place, there are only two where they fight Labour.
And the issues they chose to focus on – cost of living and health – are the two biggest issues likely to push voters into their column, Lib Dem polling suggests. But Sir Ed needed to cut through the noise and get noticed, leading to one of the most gut-wrenching, difficult passages ever delivered by a party leader in modern times.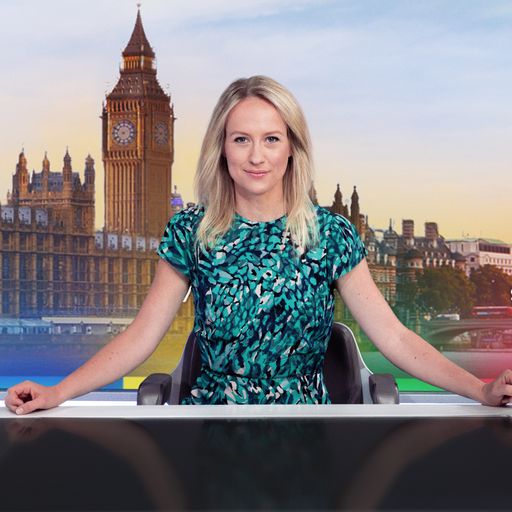 Politics Hub with Sophy Ridge
Sky News Monday to Thursday at 7pm.
Watch live on Sky channel 501, Freeview 233, Virgin 602, the Sky News website and app or YouTube.
He used his speech to describe the death of his mother from cancer aged 15, following the death of his father when Sir Ed was aged four. The details – how he was in his school uniform by her side on the way to school when she died – were not easy to listen to and evidently not easy to deliver.
It was a remarkably powerful human moment, but since it was delivered on their biggest political platform the party gets all year, there was also crude electoral calculation too. This is an issue they want to be associated with, and they're having to try harder to be heard as the fourth-biggest force in British politics.
For all the good heart and buoyancy after three days in Bournemouth, it has become clear the party is not really contemplating a massive yellow tide, with regular reminders of the need for caution. The vote in the Brexit-leaning South West, once a heartland, may be inching back to them – it was still ebbing away from them in 2019 – but they are still only looking at winning a total of 15 to 35 seats next year, not the 50 plus they enjoyed between 1997 and 2015.
Read more:
Davey hints at post-election deal with Labour
Davey commits Lib Dems to pensions triple lock
Davey: 'I used the wrong C-word'


It is not likely to be the number that allowed Nick Clegg to negotiate that ultimately toxic coalition deal with the Tories in 2010.
So there has been a conversation on the fringes of Lib Dem conference – frowned upon and sighed at by the leadership – about what to do in the event of a hung parliament, given they have already ruled out playing the two other parties off against one another should that be even possible.
Many believe Sir Ed would never go into another coalition, so scarred is the party, since there is no way of ensuring promises made at the start can actually be delivered. Sir Ed seems scarred to some by failure to get more from the Tories, who he says broke promises. So the discussion is between two other models – could there be a much more limited confidence and supply agreement, where Lib Dems get some political baubles in exchange for backing some bits of Labour's agenda?
Or should they take a more hardline approach – decide bill by bill, measure by measure, whether to back the Starmer agenda?
Both sides are staring at each other, knowing that if the stakes are raised too high, and discussions fall apart and relations break down, there could be another general election at any point.
Click to subscribe to the Sky News Daily wherever you get your podcasts
There are those that, when the time comes, will urge Sir Ed to adopt the latter approach.
The Lib Dems first in person autumn conference since 2019 went well on its own terms. The question is how much impact they can have outside this hall.
Russell Brand says he is 'incredibly moved' by support of fans after sexual abuse allegations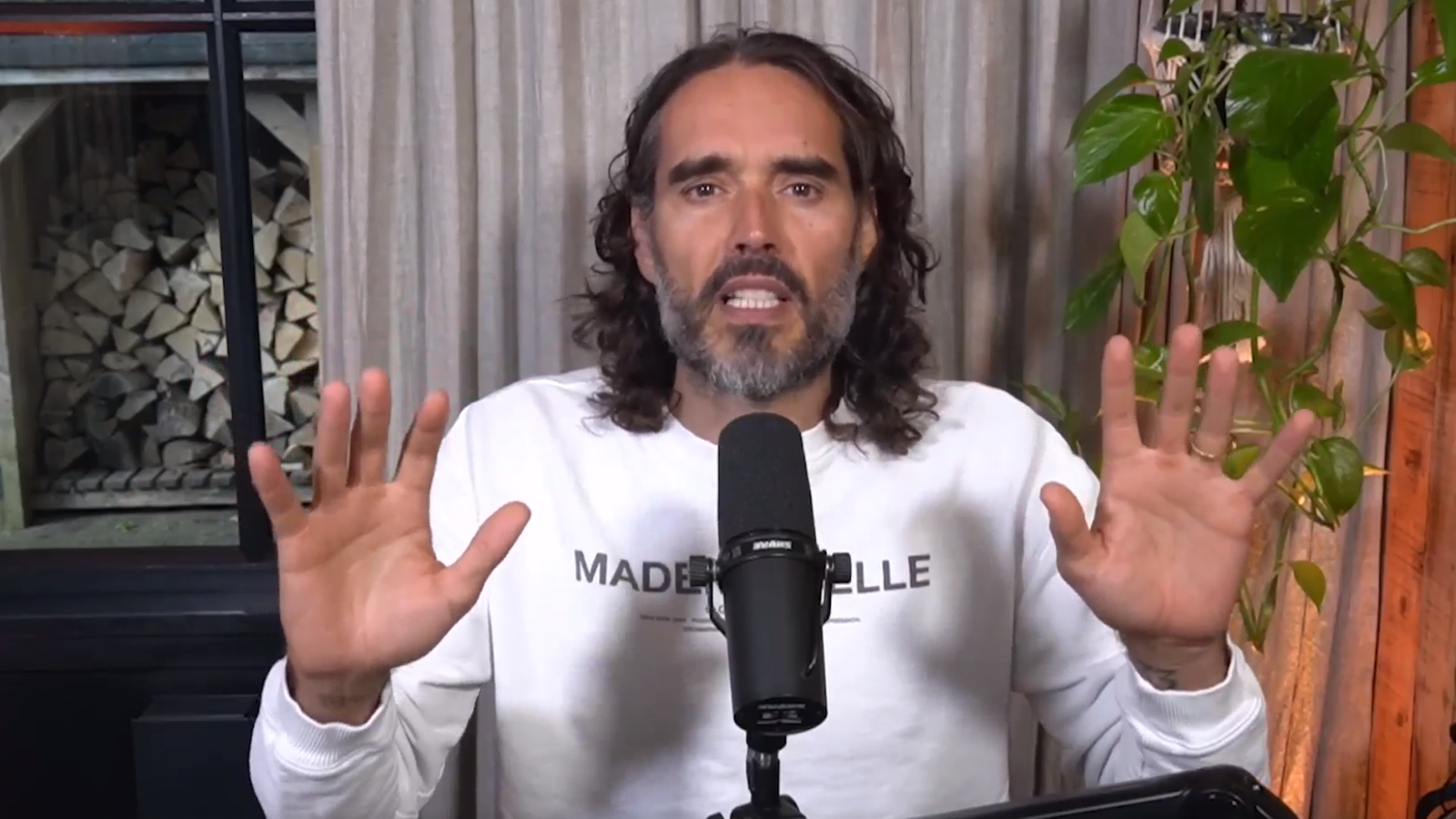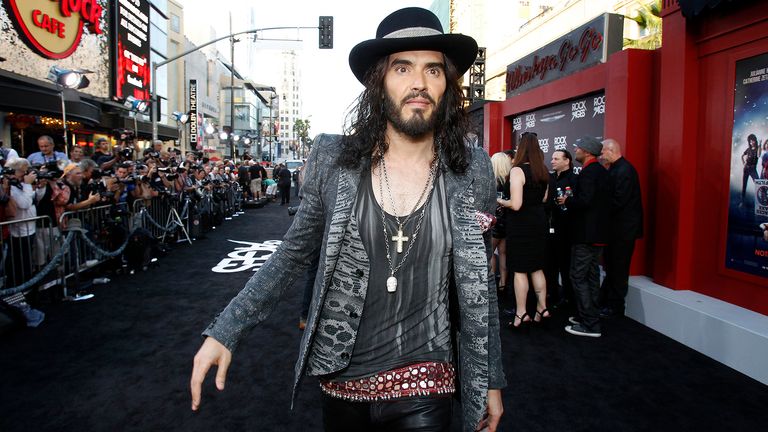 Russell Brand has said he is "incredibly moved" by the "ongoing support" of his fans – following sexual abuse allegations against him.
In his latest post on video platform Rumble, he said: "Thank you for joining us, I can hardly express my gratitude towards you sufficiently, and thank you for the ongoing support, all of you, I'm incredibly, incredibly moved by it."
Brand also urged people to subscribe to his channel at a time "where your support becomes absolutely essential".
It comes after four women made allegations of rape, sexual assault and abuse against the star between 2006 and 2013 as part of an investigation by The Times, The Sunday Times and Channel 4's Dispatches.
Another woman, speaking to Sky News, alleged Brand "ripped holes" in her tights and "refused to call her a taxi until she performed a sex act".
The Metropolitan Police says it has begun an investigation after receiving a number of sexual offence claims relating to London and elsewhere in the UK following media reports about the comedian.
The 48-year-old denies all the allegations against him.
The Rumble video is the second Brand has recorded this week and looks to be a return to his usual nightly routine of livestreams on the platform, on which he has more than 1.4m followers.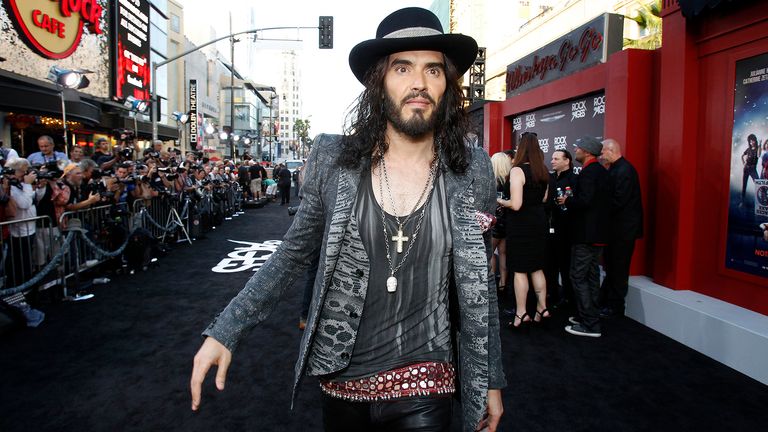 During his video on Monday, he accused the government of trying to "bypass" the judicial system after his YouTube channel was demonetised in the wake of the allegations against him.
The comedian also accused the "legacy media" of being in "lockstep" with each other to "support a state agenda" and "silence independent media voices".
Ahead of the publication of the claims, he released a video on the platform in which he preemptively addressed the allegations and said all of his relationships were consensual.
On Friday, he released a second clip on Rumble in which he claimed the British government had "asked big tech platforms to censor our online content".
Russell Brand appears on Rumble

YouTube, owned by Google, demonetised Brand's channel in the wake of the allegations against him.
However, Rumble, a video site popular with some conservatives and far-right groups, has not demonetised Brand.
Dame Caroline Dinenage, chair of the House of Commons media committee, wrote to Rumble to ask if it would be stopping Brand from earning advertising revenue on the platform.
Read more:
Channel 4 boss addresses 'horrendous' Brand allegations
BBC to review comedian's time at the broadcaster
In her letter to Rumble's founder and chief executive Chris Pavlovski, Dame Dinenage wrote: "We would be grateful if you could confirm whether Mr Brand is able to monetise his content, including his videos relating to the serious accusations against him.
"If so, we would like to know whether Rumble intends to join YouTube in suspending Mr Brand's ability to earn money on the platform.
Russell Brand denies 'serious allegations'

"We would also like to know what Rumble is doing to ensure that creators are not able to use the platform to undermine the welfare of victims of inappropriate and potentially illegal behaviour."
'Deeply inappropriate'
In a statement, the site refused to demonetise Brand's channel and described the letter as "deeply inappropriate and dangerous".
"While Rumble obviously deplores sexual assault, rape, and all serious crimes, and believes that both alleged victims and the accused are entitled to a full and serious investigation, it is vital to note that recent allegations against Russell Brand have nothing to do with the content on Rumble's platform," the platform said in a statement.
"We regard it as deeply inappropriate and dangerous that the UK parliament would attempt to control who is allowed to speak on our platform or to earn a living from doing so.
"Singling out an individual and demanding his ban is even more disturbing, given the absence of any connection between the allegations and his content on Rumble.
"Although it may be politically and socially easier for Rumble to join a cancel culture mob, doing so would be a violation of our company's values and mission.
"We emphatically reject the UK parliament's demands."
Click to subscribe to the Sky News Daily wherever you get your podcasts
Police receive 'number of claims'
On Monday, the Metropolitan Police said a number of sexual offence claims relating to London and elsewhere in the UK following media reports about Brand.
The London force said the allegations were all non-recent.
A statement said: "Following an investigation by Channel 4's Dispatches and The Sunday Times, the Met has received a number of allegations of sexual offences in London.
"We have also received a number of allegations of sexual offences committed elsewhere in the country and will investigate these."
There have been no arrests and enquiries continue.