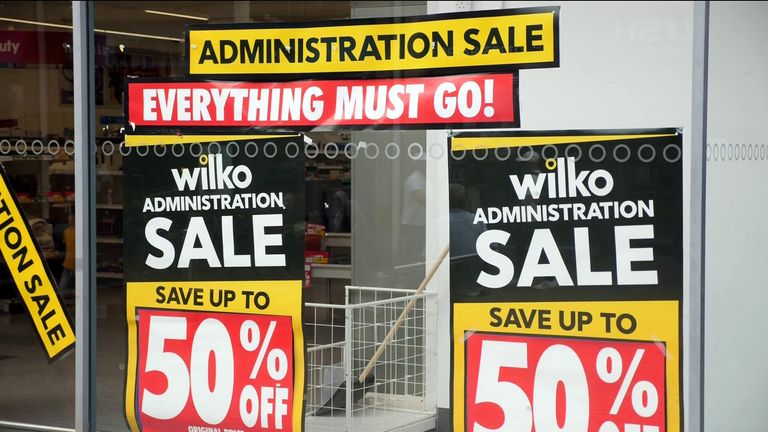 The brand of collapsed value retailer Wilko is to live on, it has been confirmed, and some job losses have been prevented through a deal struck by administrators.
Rival discount chain The Range has bought the Wilko brand, its website and retained the company's digital trading team which comprises 36 members of staff.
The sum was not disclosed but Sky News had reported on Wednesday how The Range was believed to be paying £5m for the brand.
Read more: Full list of Wilko stores set to become Poundland
The company, which has 213 stores across the UK trading under The Range name, added that it planned to bring back the Wilko name to high streets but did not give further details.
It is the latest in a series of transactions signed by administrators at PricewaterhouseCoopers (PwC) as more than 10,000 job losses loom at Wilko following its collapse four weeks ago.
While 120 stores – more than a quarter of Wilko's estate – have been sold to B&M European Value Retail and Poundland's owner, it remains unclear whether any staff working at those stores will be transferred to their new owners.
Poundland takes over 71 Wilko stores

Doug Putman, the HMV owner, pulled out of a deal to salvage as many as 300 shops after his financing was cancelled.
Prior to the collapse of that transaction, PwC had already announced about 1,600 redundancies since the family-owned chain crashed into insolvency last month.
Wilko – owned by the founding Wilkinson family for decades – had been seeking external investment for months prior to its collapse.
"The Range has started work on its plan to build on the great success of the Wilko online business," its statement said.
"It is envisaged that the wilko.com website will be up and running very soon, offering UK consumers the great value that they are used to, when shopping online at Wilko."
Read more from business:
Four people face fraud charges over Patisserie Valerie's collapse
Economy contracts by worse than expected 0.5% in July
Government closes in on deal with Tata Steel to secure Port Talbot future
Its founder and chairman, Chris Dawson, added: "These are exciting times for The Range Group, I am delighted that Wilko will join our family of companies.
"We will drive it forward as fast as we can as we expand the entire business from our continuing store opening programme to our new 1.2 million square foot distribution centre that is being constructed in the South of England."
Jane Steer, joint administrator, said of the latest sale: "Since our appointment, the feedback from customers and wider stakeholders during this challenging period has reinforced the fact that Wilko remains a much loved and trusted brand within the UK.
"This sale to The Range will ensure that the Wilko name lives on under their ownership and we wish The Range every success."
Facebook owner Meta pays £149m to surrender lease on London office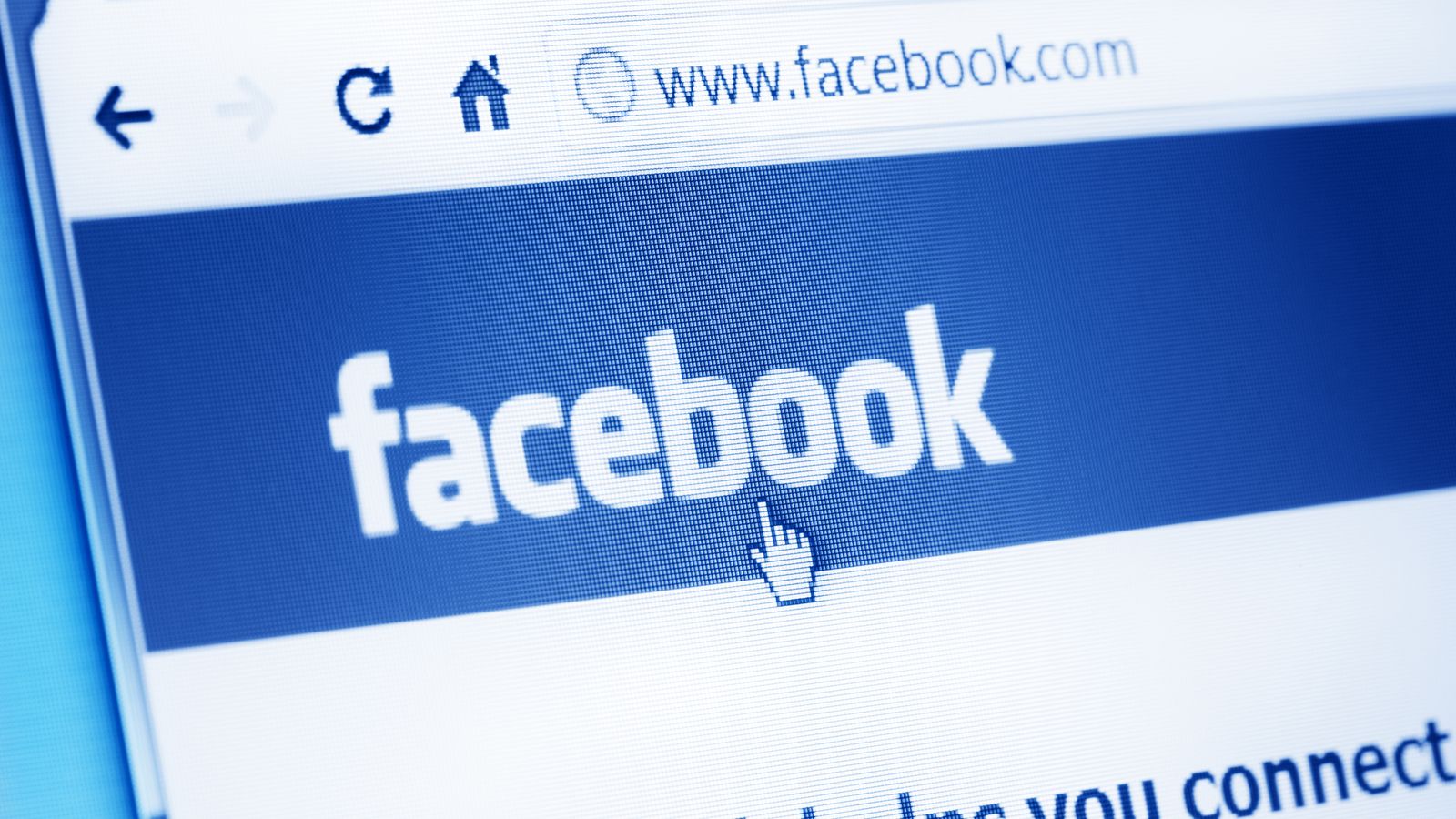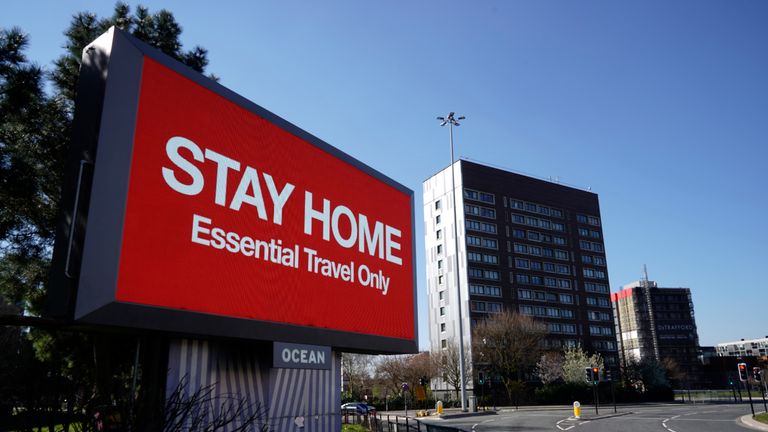 Meta has "surrendered" the lease on one of its London offices as tech firms continue efforts to slash costs.
The parent firm of Facebook and Instagram let the space at 1 Triton Square from British Land, the FTSE 250 commercial property company, in 2021 but never moved in.
Meta paid £149m to break the lease, which was understood by analysts at BNP Paribas to have 18 years left to run.
British Land said that despite the payment, the company's exit would reduce its earnings per share by 0.6% over the six months to next March.
But it said of the development in a trading statement: "Meta's surrender of our building at 1 Triton Square… enables us to accelerate our plans to reposition Regent's Place as London's premier Innovation and Life Sciences campus."
The decision leaves Meta with three other offices in the UK capital, including one owned by British Land.
Mark Zuckerberg – like bosses at rival firms in the technology space – has cut thousands of jobs to save costs in the tougher global economy.
As things like ad revenues have suffered, companies are under pressure to maintain vast investment budgets for risk of falling behind.
British Land's trading statement was largely upbeat.
The company, which has two other major property campuses in central London, is also the largest operator of retail parks in the UK.
Its portfolio, which includes Sheffield's Meadowhall, suffered terribly during the COVID pandemic due to restrictions on movement but it has been acquiring new sites since while clawing back a backlog of missed rents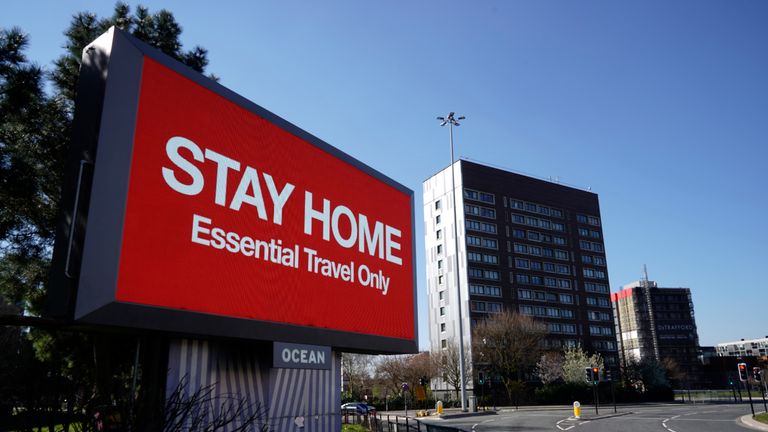 The property firm has a group occupancy rate of 97% despite the cost of living crisis and parallel cost-of-doing-business crisis.
Read more from business
Ofwat to return customer money as water firms underperformed
Hard-up UK live music venues in 'full blown crisis'
Chief executive Simon Carter told investors: "I am pleased with the continued momentum in the business.
"Operationally we are seeing strong leasing activity which reflects the exceptional quality of our portfolio and has resulted in our recent upgrade of the expected ERV (estimated rental value) growth in retail parks."
Ofwat to return customer money as water firms underperformed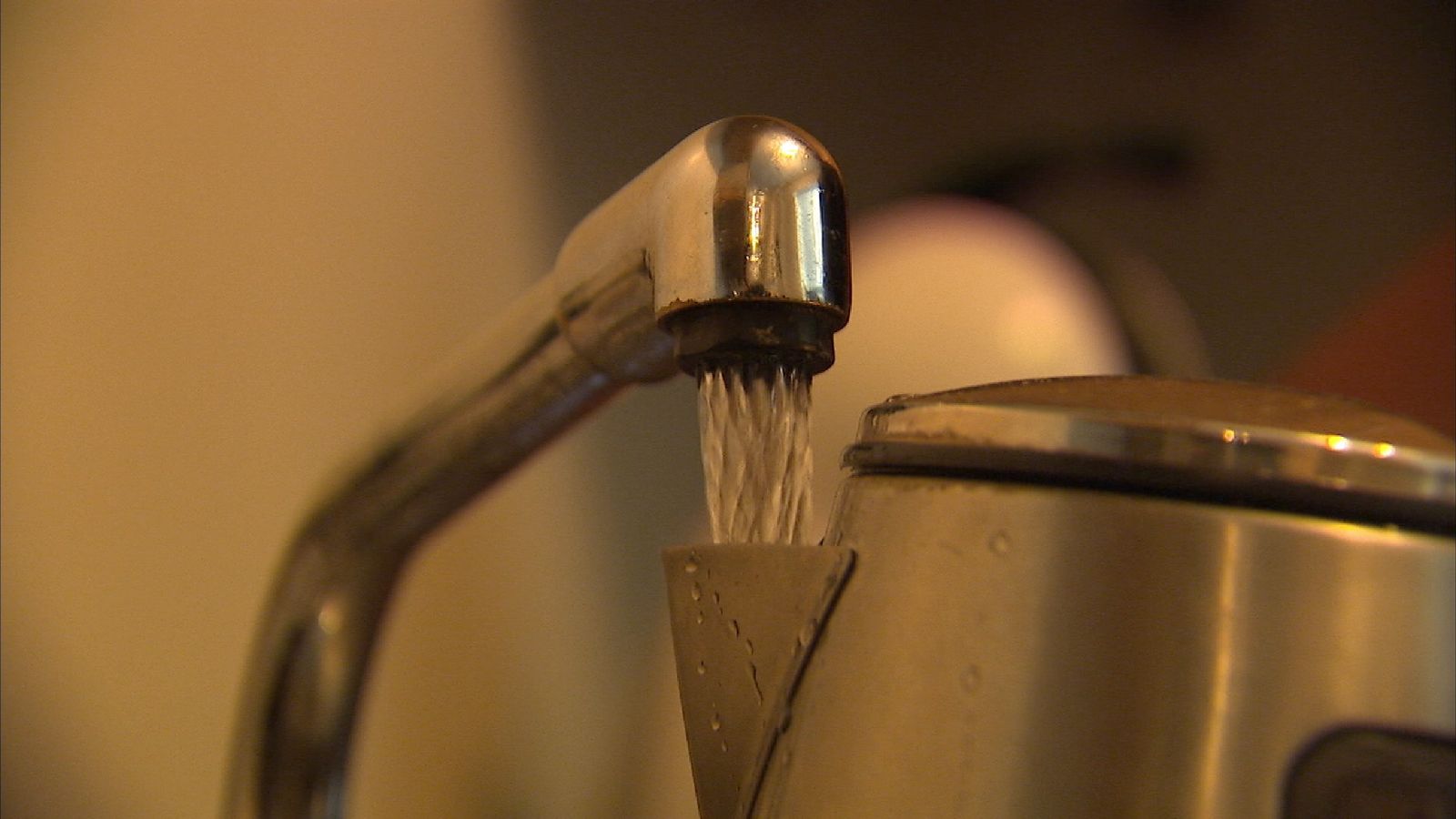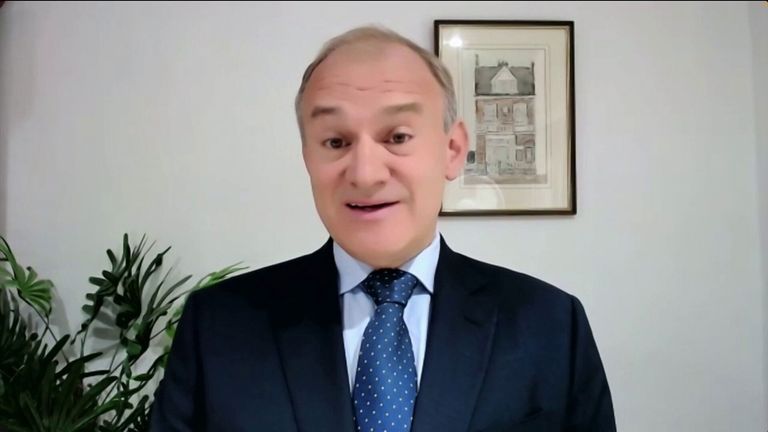 Customers will receive £114m off their water bills next year as the regulator has said water companies fell short of standards.
The majority of water and wastewater companies in England and Wales underperformed, Ofwat said as part of its water company performance report.
As a result, all but five of the 17 utility providers will have to give back money to customers. The others can increase prices.
Water firms were classed as leading, average or lagging in categories including pollution incidents, customer service and leakage. No company was ranked as leading.
Seven are categorised as lagging in the 2022-2023 targets: Anglian Water, Dŵr Cymru, Southern Water, Thames Water, Yorkshire Water, Bristol Water and South East Water.
A further ten companies are listed as average.
Companies that have to give back money to customers are:
• Affinity Water
• Anglian Water
• Dŵr Cymru
• Hafren Dyfrdwy
• Northumbrian Water
• SES Water
• South East Water
• South West Water (South West area)
• South West Water (Bristol area)
• Southern Water
• Thames Water
• Yorkshire Water
Firms that have performed sufficiently and can charge more are:
• Portsmouth Water
• Severn Trent Water
• South Staffs Water
• United Utilities
• Wessex Water
The greatest amount, more than £100m, will be paid back to customers of Thames Water, the utility which supplies one in four people in Britain with water.
It's followed by Dŵr Cymru and Anglian Water who have to return £24m and £23.4m to their bill payers, respectively.
Improvements have been made in areas since 2020, Ofwat said, such as leakage and internal sewer flooding, but progress has been "too slow". Last year all but one company achieved the performance level for unplanned water outages.
It follows an apology from water and sewage firms in England for "not acting quickly enough" on spills. In May they vowed to spend £10bn to fix the problem.
During the 2022 to 2023 year less than half of water companies met targets on reducing pollution and leakages, Ofwat said on Tuesday.
Liberal Democrat research shows 10 water companies paid no tax in the last financial year – equal to a £100m tax cut.

Over the past year there was also a decline in customer satisfaction, it added.
At the same time, Ofwat said, companies had not fully invested service enhancement funding.
While it's good news for bill payers, the regulator said it is not good news overall.
"It is very disappointing news for all who want to see the sector do better", Ofwat chief executive, David Black said.
"It is not going to be easy for companies to regain public trust, but they have to start with better service for customers and the environment."
Housing secretary Michael Gove is planning a major change to rules on waterway pollution in a bid to boost home building in England.

Thames Water pleaded guilty to four charges related to illegally discharging waste and in July was fined more than £3m for polluting rivers.
Workplace absences 'at 10-year high' with stress the major cause of long-term sickness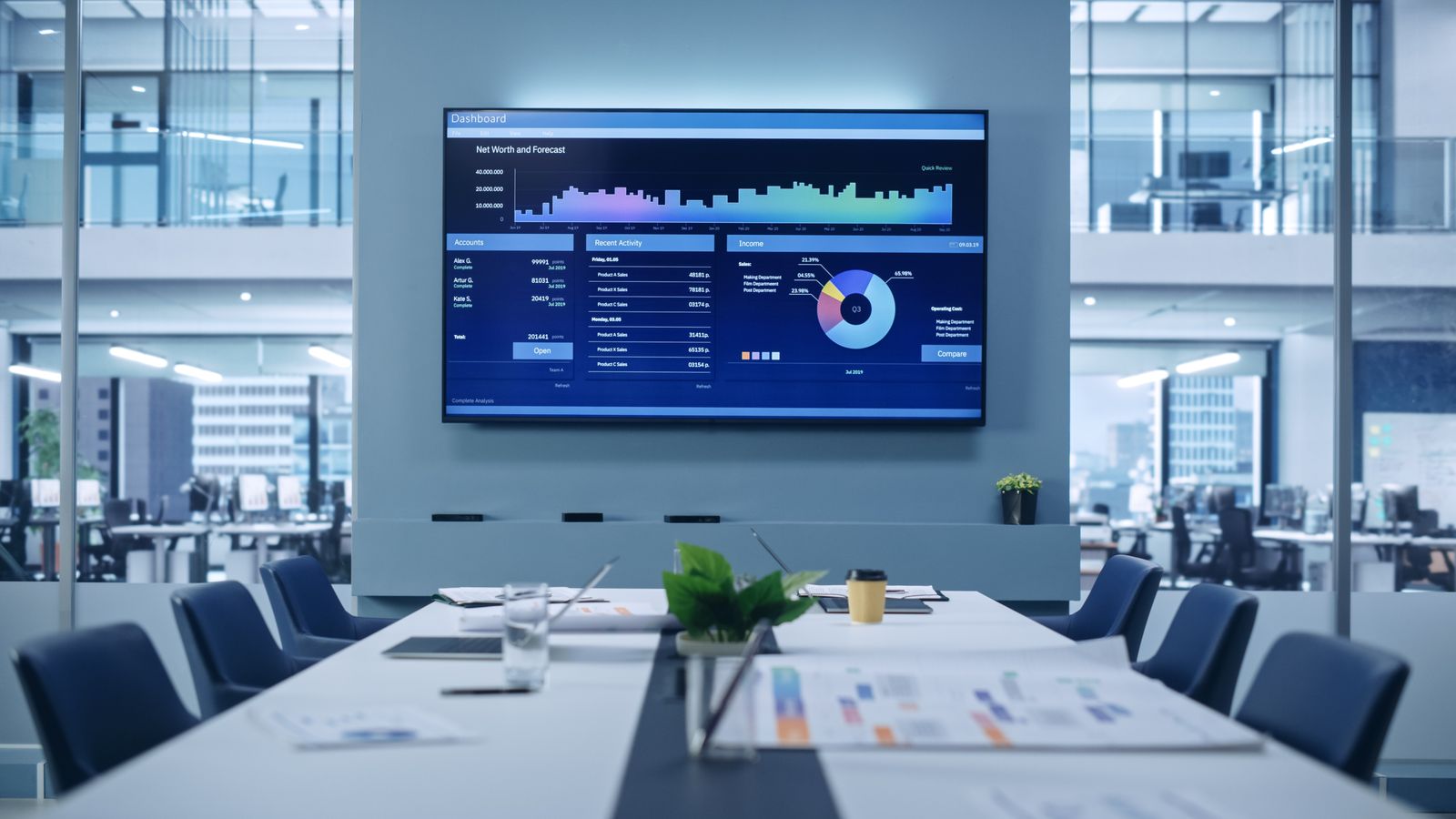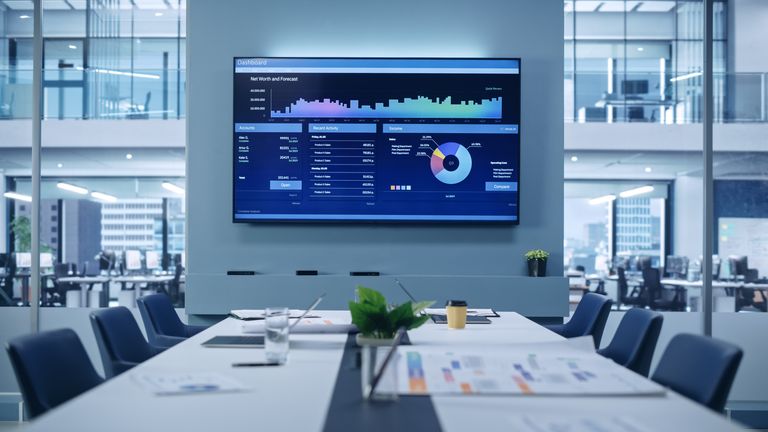 Workplace absences have hit their highest level in over a decade, according to a report which is urging employers to take health more seriously if they want to retain staff.
The Chartered Institute for Personnel and Development (CIPD) said that analysis of data from over 900 companies employing 6.5 million staff found an average 7.8 absence days per employee over the past year.
That was up a whole two days per person compared to pre-pandemic levels.
While minor illnesses were the main factor behind short-term absences, stress was also high on the list – with work-related and cost of living pressures among the reasons.
The report said 76% of respondents had been off work due to stress over the past year, adding that it was also a top cause of longer-term absences.
Mental health was blamed for 63% of long-term absences.
The human resources body said just over a third of organisations had reported that COVID-19 remained a significant cause of short-term absence.
The findings chime with official figures showing long-term sickness running at a record rate.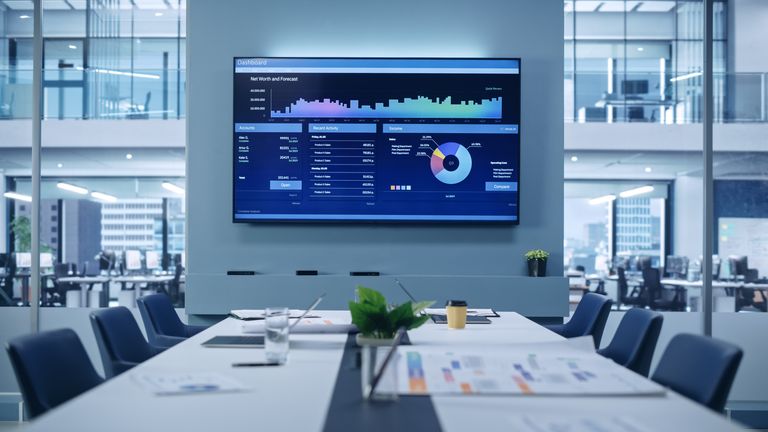 The Office for National Statistics (ONS) said earlier this month that more than 2.6 million people do not have jobs due to their health.
It reported that the list had grown by 464,225 over the three months from April to June, compared to the same period last year.
At the same time, a report on the issue by the Institute for Public Policy Research (IPPR) described the growing numbers as a "serious fiscal threat" to the UK.
The think tank said long NHS waiting lists were a contributing factor – in the cost to the taxpayer as well as people's declining health.
The absence report, supported by health plan provider Simplyhealth, showed that a variety of workplace support schemes were on the rise but many lacked flexible working options and health services.
The study's authors suggested it was vital that companies, many desperate to retain staff amid current labour shortages, raise their game.
Rachel Suff, senior employee wellbeing adviser at the CIPD, said: "External factors like the COVID-19 pandemic and the cost-of-living crisis have had profound impacts on many people's wellbeing.
"It's good to see that slightly more organisations are approaching health and wellbeing through a stand-alone strategy.
"However, we need a more systematic and preventative approach to workplace health.
"This means managing the main risks to people's health from work to prevent stress as well as early intervention to prevent health issues from escalating where possible."
Read more
Call for more help to get millions of long-term sick back into employment
One in five adults in England will be living with major diseases by 2040
Claudia Nicholls, chief customer officer at Simplyhealth said: "With record numbers of people off sick, employers have a vital role to play in supporting them through workplace health and wellbeing services.
"They can have a positive impact on the economy and ease pressure on the NHS.
"Despite an increasing number of workplace health and wellbeing services being put in place, employees are experiencing increasing mental health issues and the highest rate of sickness absence in a decade.
"However, focusing on fixing sickness alone is unlikely to uncover areas where any significant improvements can be made; companies need to implement preventative health and wellbeing strategies that are supported by the most senior levels of leadership and build line manager skills and confidence to support wellbeing."