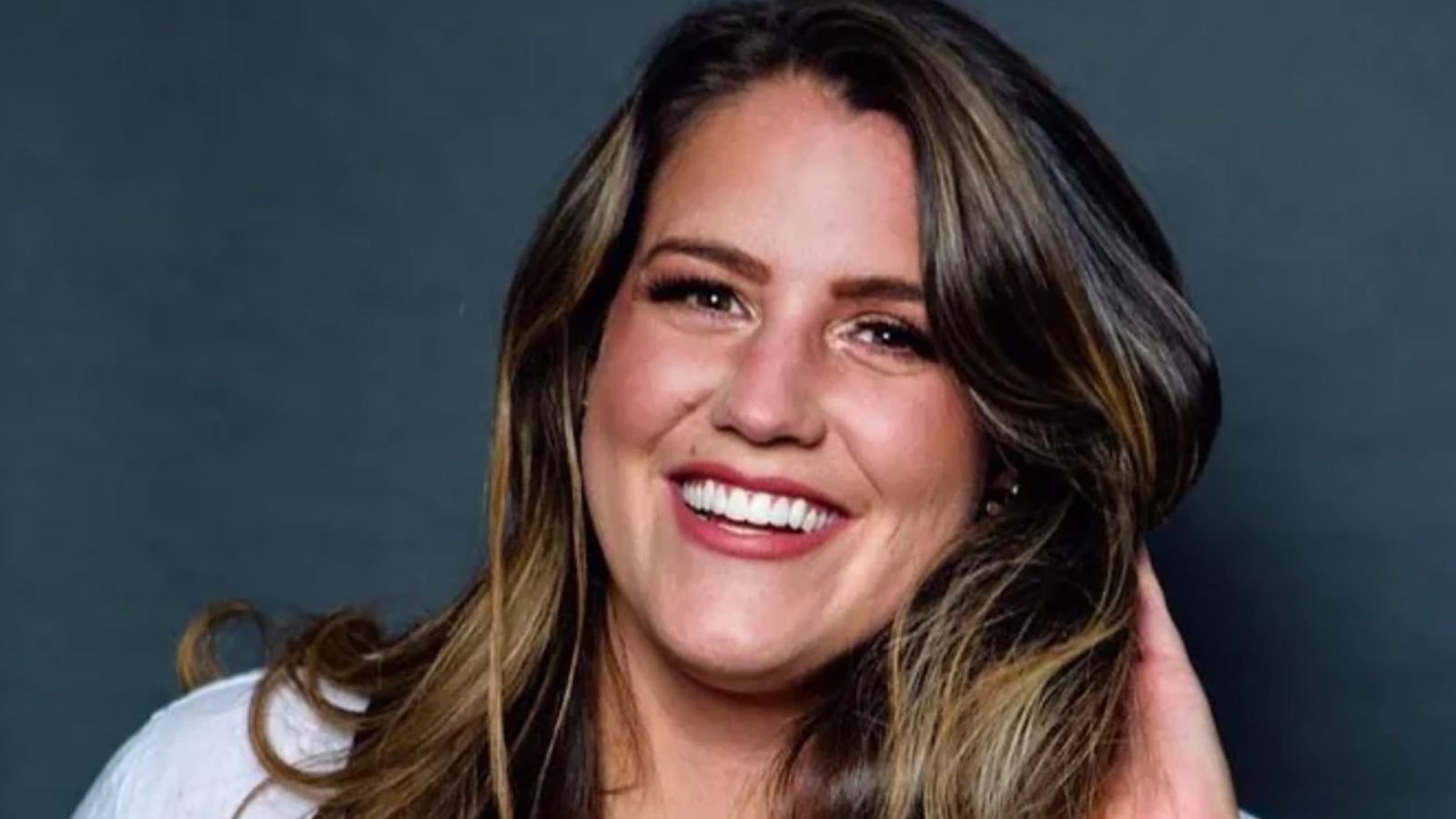 Maddy Anholt: Actress and comedian, 35, dies from 'rare and aggressive' form of brain cancer
Friends and colleagues of Maddy Anholt have paid tribute after the actress, comedian and author died aged 35.
Anholt, who also campaigned against domestic abuse, was diagnosed with an aggressive form of brain cancer shortly after giving birth to her daughter, Opal, last year.
Her family confirmed she died at her parents' home on Wednesday.
Anholt's TV appearances included ITV series The Emily Atack Show, BBC Three comedy Sunny D and appearances on the This Morning daytime show.
She also had her own BBC Radio comedy series about a failing vape cafe, set in Dundee, called No Smoke in 2017.
Emily Atack shared pictures of Anholt on Instagram, writing: "It's hard to find the words. Maddy Anholt was one of the sweetest, FUNNIEST, gorgeous and most hard-working women I've ever had the pleasure of knowing and working with.
"Just utterly beautiful and so talented. She made me laugh so much. Sending every ounce of my love and support to her family. Such an unbearably tragic loss."
A GoFundMe website set up by Anholt's family to provide for Maddy's one-year-old daughter has already broken its £10,000 target, raising more than £14,000 in just two days.
In a statement, the family described her as a "beloved daughter, sister, twin, friend, wife and mother, who left this world on Wednesday".
It went on: "You may know that shortly after the birth of her incredible daughter Opal last year, Maddy was diagnosed with a rare and aggressive form of brain cancer.
"She handled the ensuing surgery and treatment with astonishing grace and courage, accompanied every step of the way by her family and devoted husband, Ben.
"She spent her final weeks at her parents' home, bathed in love and calm, and with the sounds of nature all around."
Read more on Sky News:
Ariana Grande says she used Botox and filler in the past to 'hide'
'Beloved and renowned' Bread star dies aged 91
In 2018, Anholt ran the London Marathon, raising funds for The National Brain Appeal, in memory of her grandmother Joan Anholt.
Her debut book How To Leave Your Psychopath, about coercive control and abusive relationships, was published last year, and next year her first fiction book, Red Flags, will be released.
Also paying tribute was children's author Giles Paley-Phillips, who described her as a "truly wonderful, inspiring human being, and cherished friend".
An ambassador for Women's Aid, the charity's chief executive Farah Nazeer, said it was "devastated" by the star's death.
Ms Nazeer said: "Maddy worked closely with us as she wrote her book about unhealthy relationships, and her passion was to raise awareness of abuse amongst younger people, which she did by working with us on our Love Respect website and through her comedy and writing.
"Maddy was a creative, caring and determined woman, who gave her time freely to support us at Women's Aid.
"She wanted to help so that other young women would not experience controlling relationships, and in her memory we will strive to continue this important work.
"Today our thoughts are with Maddy's family, her husband Ben, and her one-year-old daughter Opal."
Music Venue Trust makes plea to Jeremy Hunt amid fears over prospects of UK's future music stars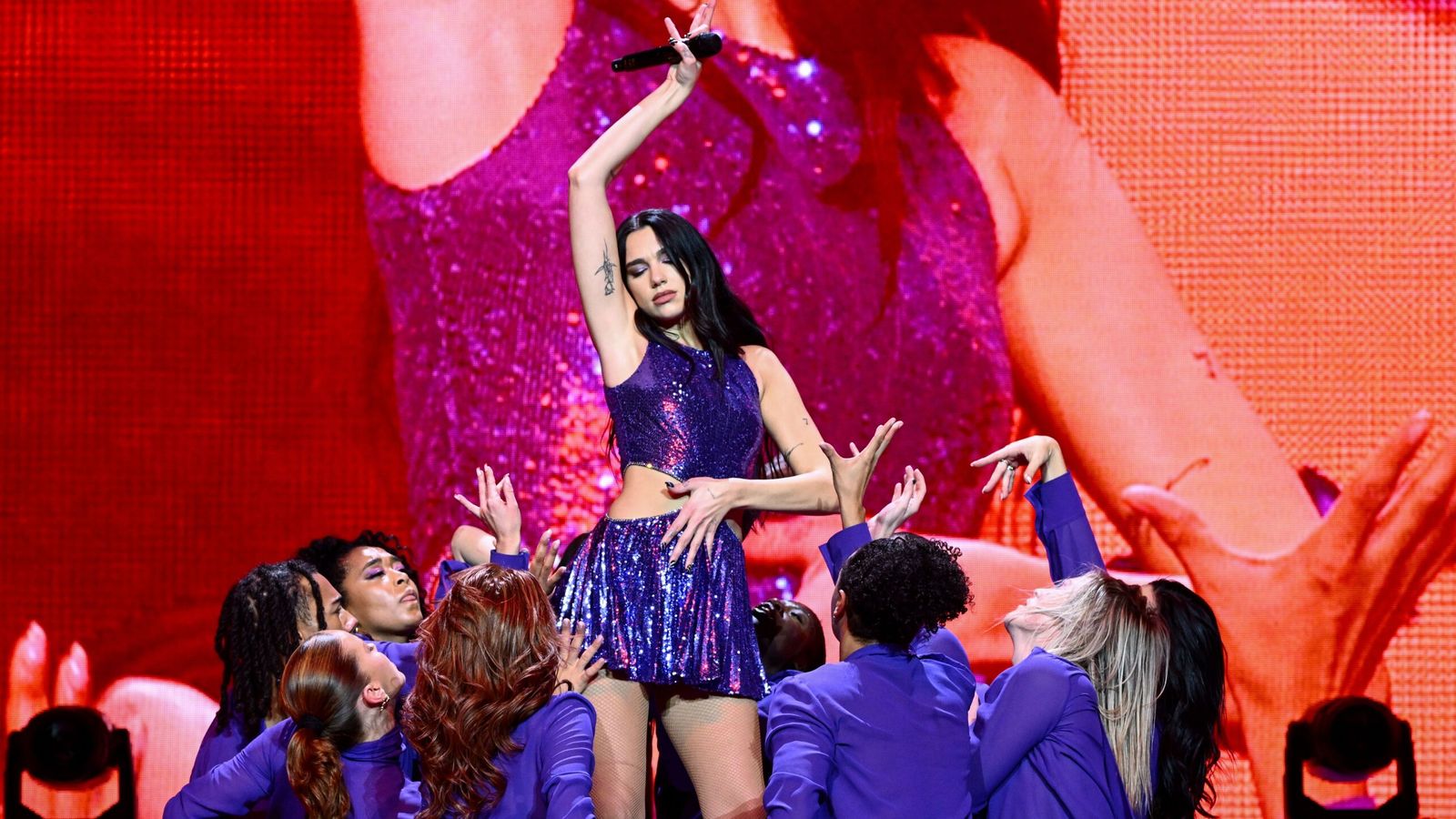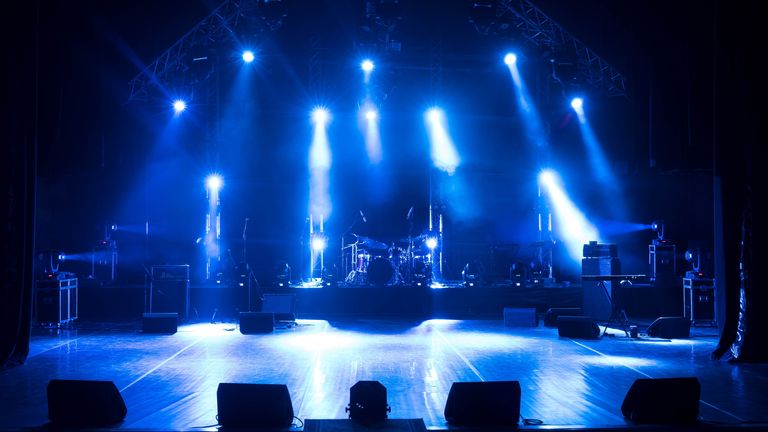 The UK's small music venues are experiencing a "full-blown crisis" – with many forced to close over the last year, a music charity has said.
The Music Venue Trust says the future of "world-beating" artists is under threat and has asked the chancellor for an extension of the 75% business rates relief introduced in April this year. It is due to come to an end in March 2024.
In an open letter to Jeremy Hunt, the charity said: "The grassroots music sector is in the middle of a full-blown crisis.
"One hundred and twenty-five venues have shut their doors for live music in the last 12 months, 15.7% of all such spaces in the UK.
"It represents the loss of 4,000 jobs, 14,250 events, 193,230 performance opportunities, £9 million of income for musicians, and £59 million in lost direct economic activity."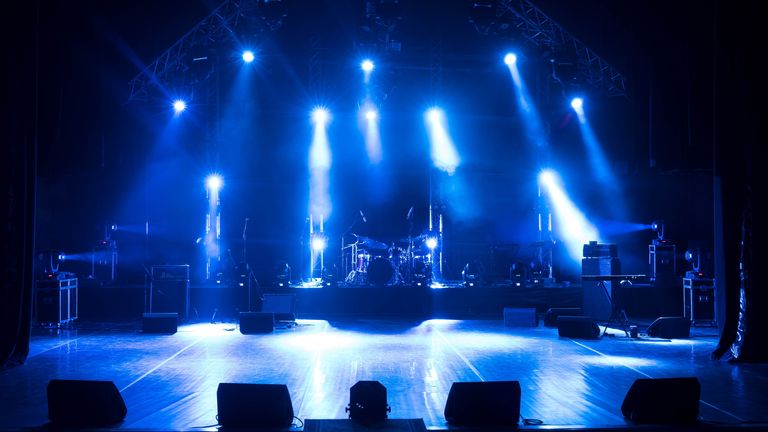 Calling the closures "an immediate economic, social, and cultural blow" to local communities, they said the now dark venues had been "treasured places that bond our communities together, foster pride in the places we live, drive creativity and create aspiration".
The UK music industry brings billions of pounds into the economy, attracting both domestic and international tourists to live events.
Earlier this year, Culture secretary Lucy Frazer announced an additional £5m investment into Arts Council England' Supporting Grassroots Live Music fund, in recognition of the importance of its role to both boost the country's economy as well as its soft power.
In January 2020, the then Chancellor Rishi Sunak introduced a special 50% business rates relief for grassroots music venues.
This was then extended to 100% during the COVID pandemic, and finally reduced to 75% in the post-pandemic economic climate.
The charity says removing the 75% rate would increase costs to the sector by £15m. They say the sector returned a profit margin amounting to just £1million in cash terms last year.
Warning that the removal of the 75% rate would "plunge the entire grassroots sector into the red," they warned more venues would close as a result.
Click to subscribe to Backstage wherever you get your podcasts
The open letter to Mr Hunt concludes with a heartfelt plea: "Artists will have nowhere to start their careers. The UK risks producing fewer world-beating artists as a direct result of the decision you make on this issue in your Autumn Statement.
"You have said you don't have the economic conditions to consider tax cuts. Grassroots Music Venues don't have the economic conditions to allow tax rises."
The Music Venue Trust – which represents more than 900 grassroots music venues across the UK – has previously voiced concerns that emerging artists with the potential to be the next Ed Sheeran or Adele – both of whom started out playing in grassroots venues – could find their careers cut off at ground level, never realising their full potential.
Russell Brand: Metropolitan Police investigating sexual offence claims in London and elsewhere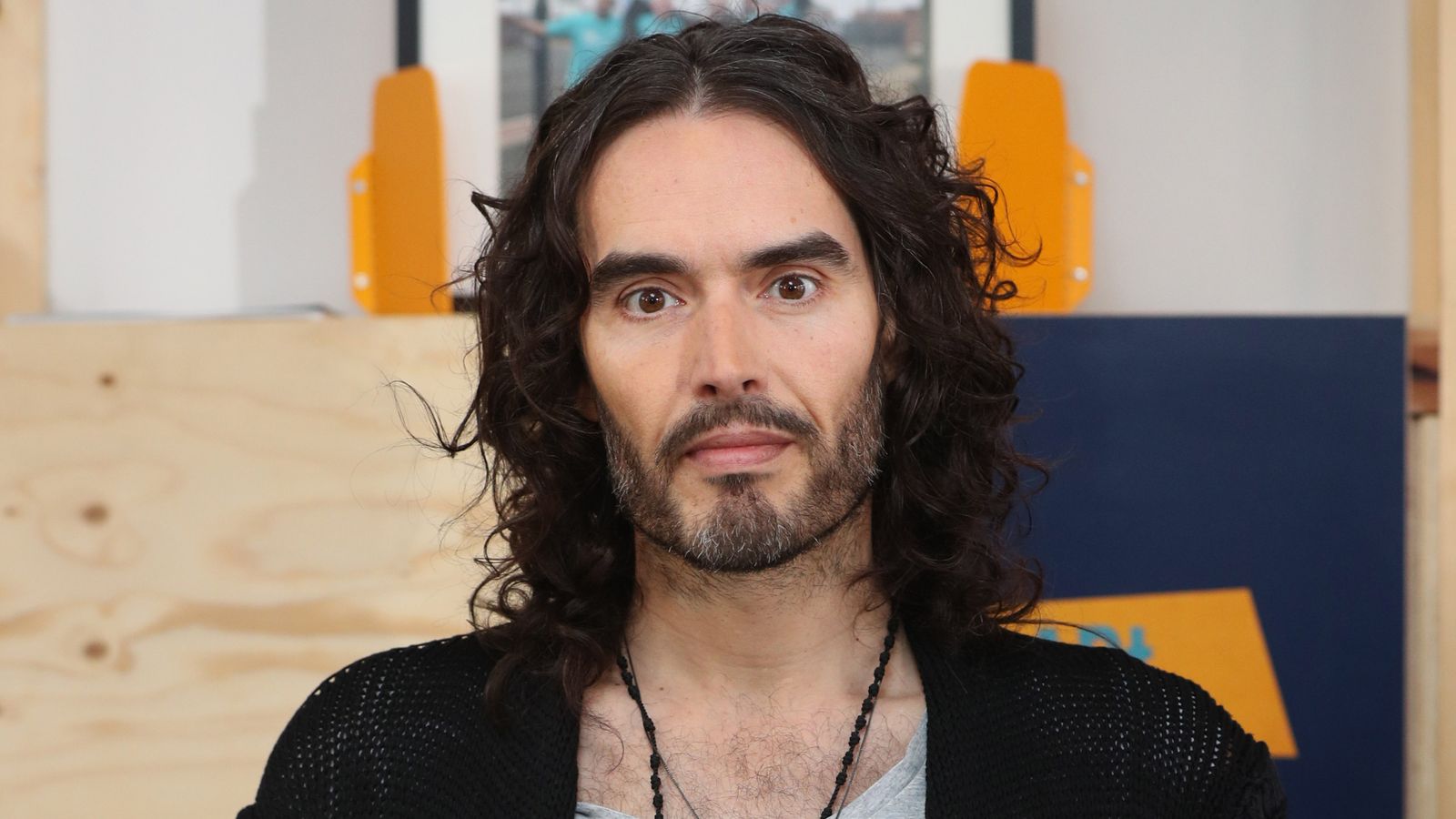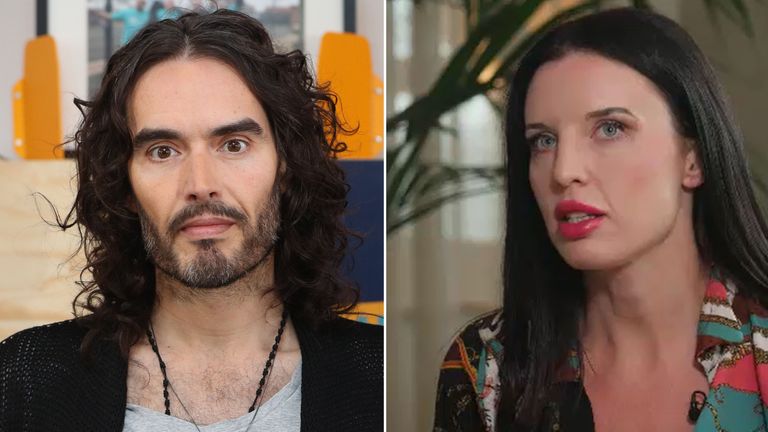 A number of sexual offence claims relating to London and elsewhere in the UK have been made against Russell Brand.
Metropolitan Police said the allegations were all non-recent.
A statement said: "Following an investigation by Channel 4's Dispatches and The Sunday Times, the Met has received a number of allegations of sexual offences in London.
"We have also received a number of allegations of sexual offences committed elsewhere in the country and will investigate these."
There have been no arrests and enquiries continue.
Last Monday, the Met said it had received one report of alleged sexual assault from 2003 and encouraged other potential victims to come forward.
Brand denies all the allegations against him, says his relationships were consensual, and has not been charged with anything.
Click to subscribe to the Sky News Daily wherever you get your podcasts
He has admitted being very promiscuous in the past, but called the reports "very serious allegations that I absolutely refute".
In a video last week on YouTube – which has cut off his advertising revenue – he said it had been a "distressing" time.
Georgina Baillie speaks about Brand

Brand appeared on video platform Rumble on Monday and criticised an MPs' committee for asking other social media firms if they intended to demonetise him.
He called it a "bypassing of judicial process" and suggested there was a conspiracy to silence him and "independent media voices".
Brand told viewers: "What we appear to be looking at here are a set of collaborating institutions that have an agenda, and pursue that agenda, even when in pursuing it they have to bypass, obstruct, or absolutely ignoring existing judicial or regulatory bodies by moving straight to punitive measures."
Read more:
All the companies that have cut ties with Brand
How YouTube stars like Brand can make millions
Pulling YouTube cash is 'cancel culture' – Sachs' granddaughter
Woman claims Brand 'intimidated' her

The claims against the 48-year-old include an allegation of rape, and that he sexually assaulted a 16-year-old girl he was seeing.
Another woman told Sky News he made her feel "vulnerable and intimidated" and alleged he refused to call her a taxi until she performed a sex act.
The fallout from the claims has caused Brand to suspend his tour, as well as reigniting a debate about how stars are managed and monitored by the entertainment industry.
Dr Uchenna Okoye: TV dentist died 'suddenly' from bleed on brain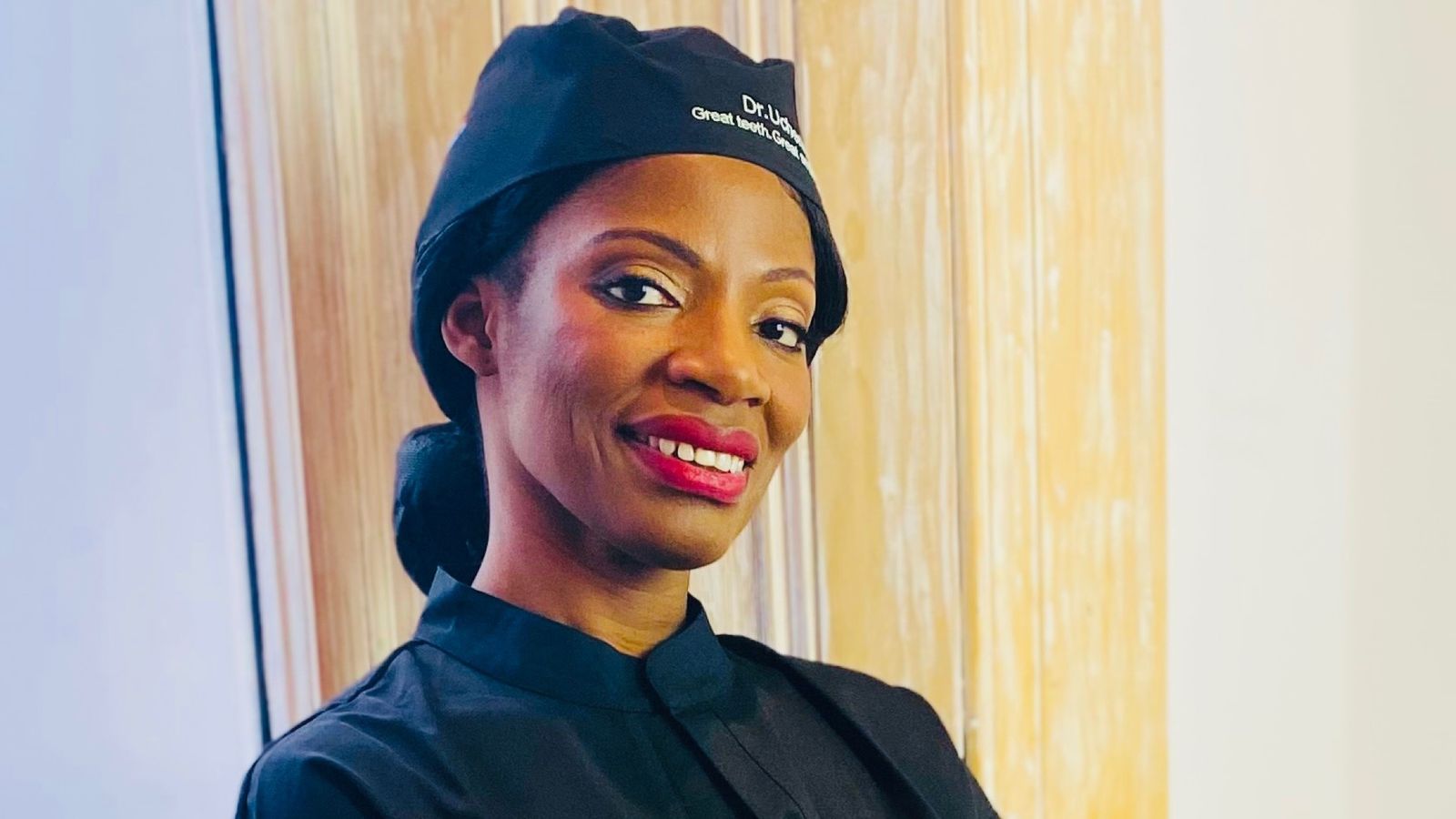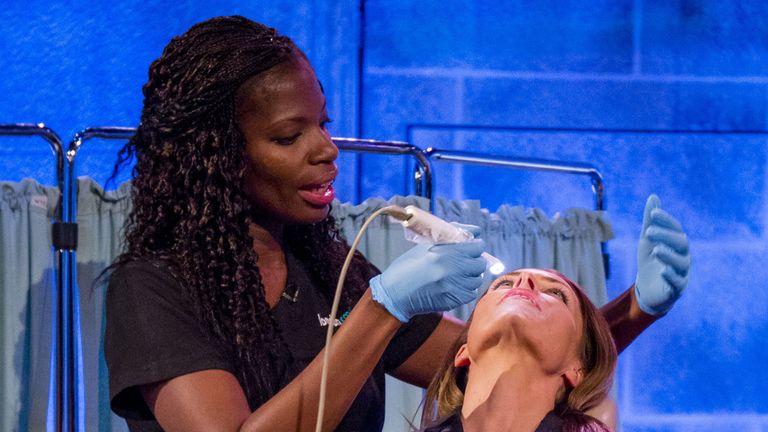 Celebrity TV dentist Dr Uchenna Okoye died from a bleed on the brain, a coroner's report has found.
The 53-year-old, who starred on Channel 4 makeover show 10 Years Younger and was a regular contributor on ITV's This Morning, died on 15 September after falling ill at home.
In a statement based on a coroner's report, and released by Dr Okoye's personal assistant, it said her "sudden death" was caused by a subarachnoid haemorrhage.
According to the NHS, this is an uncommon type of stroke caused by bleeding in the space between the brain and thin tissues that surround the brain.
The condition was caused by an aneurysm and "can happen for no apparent reason", the statement read.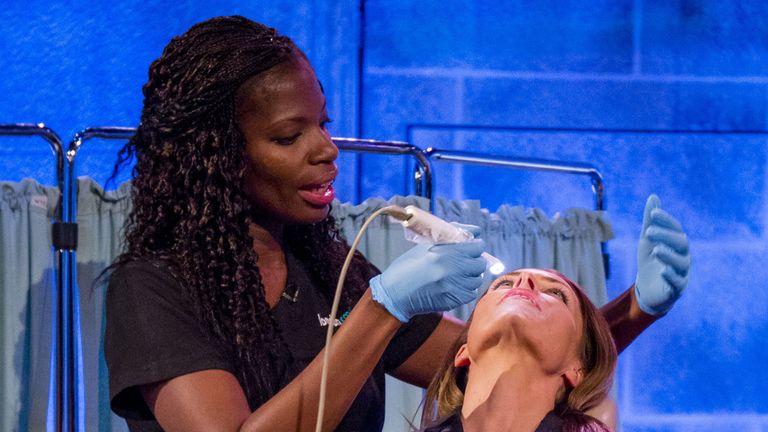 A family spokesperson said: "We are devastated, and our hearts are broken that her beautiful, full life has been cut so short.
"As a family, our priority right now is to take care of her young daughter and continue her legacy and keep her memory alive. A private celebration of her life will be held in the coming weeks."
Dr Okoye ran two London dental practices and had her own range of dental products.
Read more from Sky News:
Hollywood star has emergency surgery
'Tentative' deal to end one of Hollywood's longest strike
According to an online profile of Dr Okoye, she qualified at Guy's Hospital in London and was an expert in cosmetic dentistry.
She was an honorary clinician at St George's Hospital in London and clinical director of London Smiling Dental Group.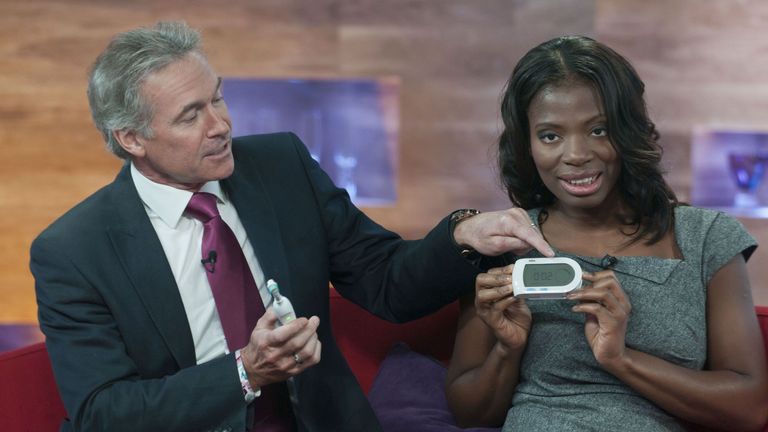 After the news of her death, tributes flooded in from those who worked closely with her in the industry.
Cherry Healey, a presenter on 10 Years Younger, was among those paying tribute.
"There aren't really the right words to say how much this absolute force of a human being will be missed and how sad this news is," she wrote on Instagram.
"I was so fortunate to work with Dr Uchenna on @10yearsyounger for many happy years, and to then got to know her as a beautiful friend."
This Morning presenter Holly Willoughby said: "Sending my love to her friends and family… so very sorry for your loss."