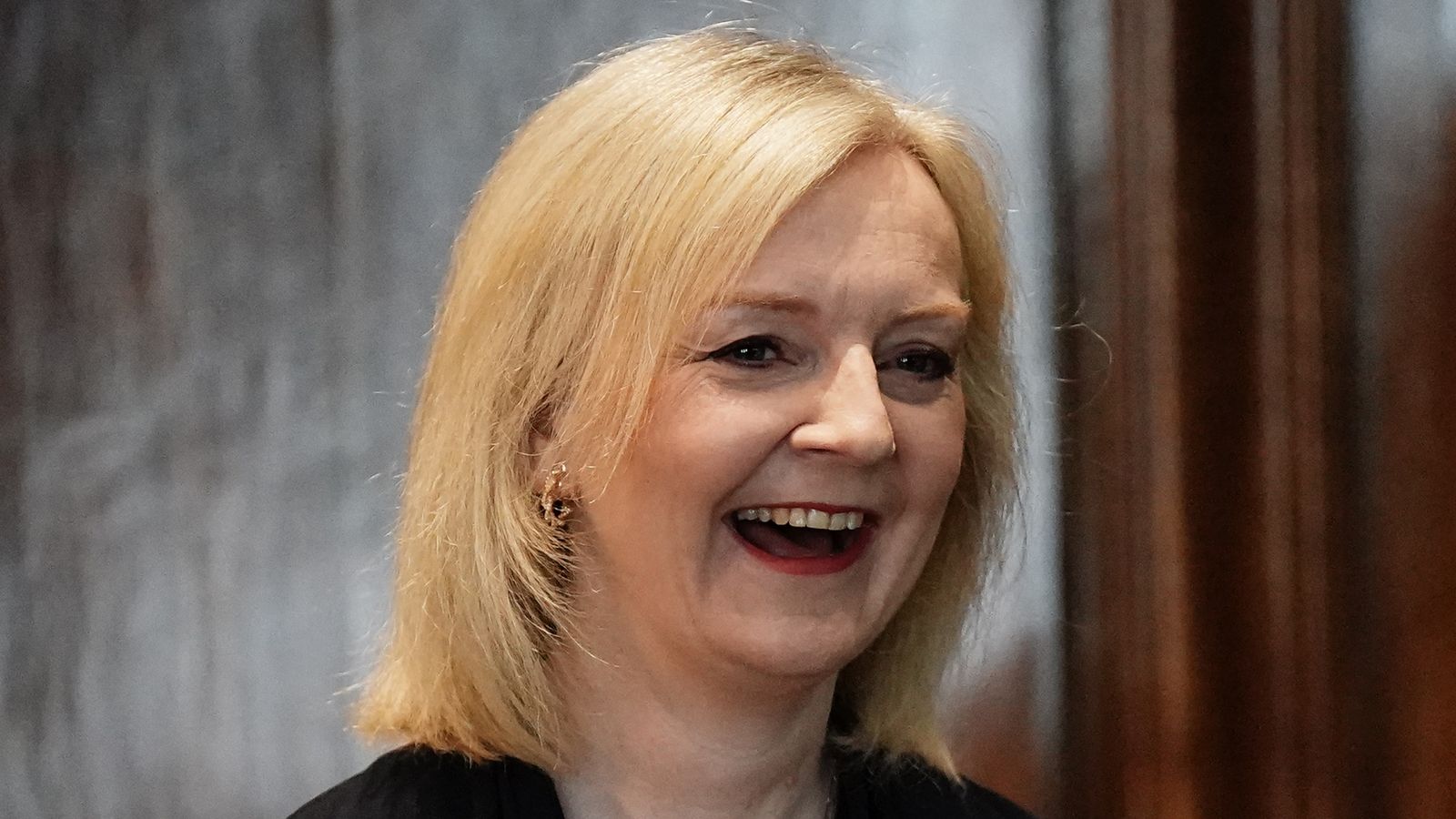 Liz Truss turned Britain into 'Argentina on the Channel', says ex-Bank of England governor Mark Carney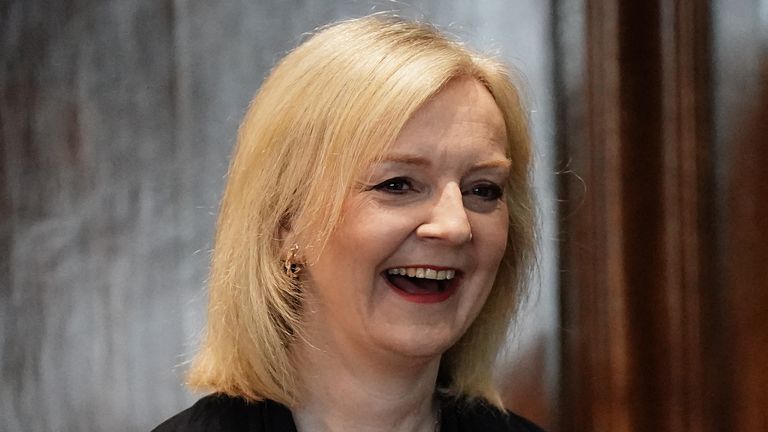 A former governor of the Bank of England has launched a scathing attack on Liz Truss – accusing her government of turning Britain into "Argentina on the Channel".
Mark Carney also said Brexiteers such as the former Conservative leader – who became the shortest-serving prime minister in history when she resigned last year – had a "basic misunderstanding of what drives economies".
It came as the 58-year-old Canadian delivered a speech in which he praised "progressive" policies while attacking "far-right populists".
Mr Carney's mention of Argentina – which has become a byword in recent years for countries suffering from repeated economic crises – appeared to be a reference to the economic turmoil that followed the mini-budget drawn up by Ms Truss and her chancellor Kwasi Kwarteng last year.
Speaking at the Global Progress Action Summit in Montreal, the former Bank boss hit out at the "misguided view" that cutting taxes and government spending leads to economic growth – and accused Brexiteers of wanting to "tear down the future".
He said: "Progressives build things that last – health care, infrastructure, schools, opportunities, sustainability and prosperity.
"Others, and there are others, have a different model. They are in the demolition business. Far-right populists see the anxiety of today as an opportunity to stoke the anger that's necessary for their project."
Truss' time as PM, one year on

Mr Carney said populists, including Brexiteers, treated spending and tax cuts as a "Pavlovian reaction to every problem" which was "grounded in a basic misunderstanding of what drives economies."
He added: "It meant when Brexiteers tried to create Singapore on the Thames, the Truss government instead delivered Argentina on the Channel – and that was a year ago.
"Those with little experience in the private sector – lifelong politicians masquerading as free marketeers – grossly under-value the importance of mission, of institutions, and of discipline to a strong economy."
His comments on Truss were met with laughter – and then applause – from the audience.
Read more from Sky News:
Met Police responds to Russell Brand claims
Airport closed by flooding amid weather warnings
Sir Keir Starmer fails to rule out tax burden rise under Labour
Mr Carney, whose current roles include being the vice chair of Brookfield Asset Management, was replaced by Andrew Bailey as governor of the Bank in 2020 after he stayed on longer than expected due to concerns over potential Brexit disruption to the economy.
Ms Truss has repeatedly defended her time in power since leaving office. She has suggested her economic policies were not given a chance to succeed and believes they would have worked longer-term.
At an event in Westminster earlier this summer, she was overheard comparing sluggish growth in the UK to a "boiling a frog situation", saying it hadn't "dramatically gone away" with her exit from Downing Street, but "got worse and worse".
Ms Truss also said in February she still believed measures such as significant tax cuts were "the right thing to do for Britain" as she doubled-down on her economic ideology.
But also accepted that one of her most controversial measures – cutting the 45p tax rate for the country's highest earners – was "maybe a step too far".
Northern HS2 line set to be scrapped with costs 'out of control', Sky News understands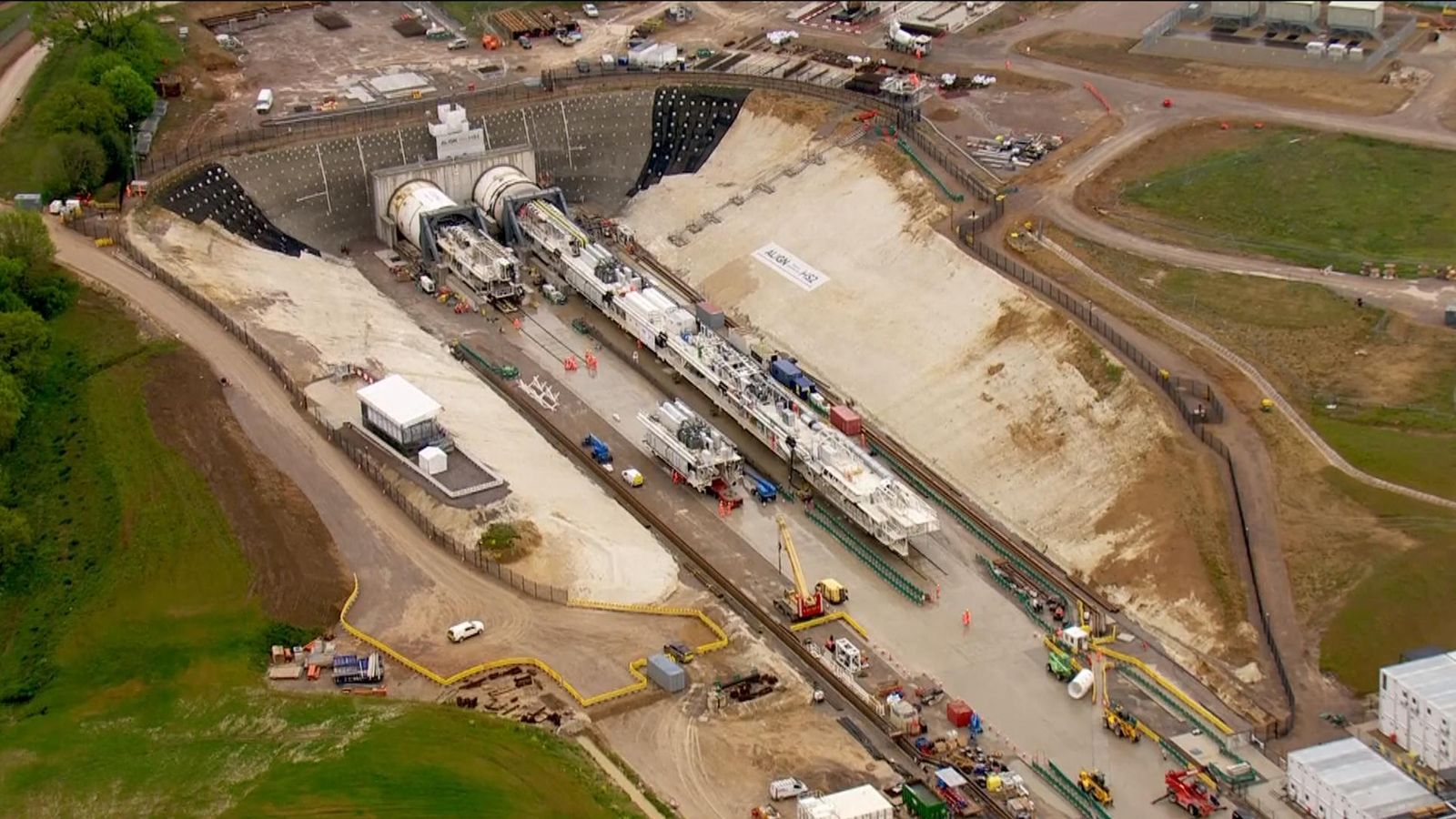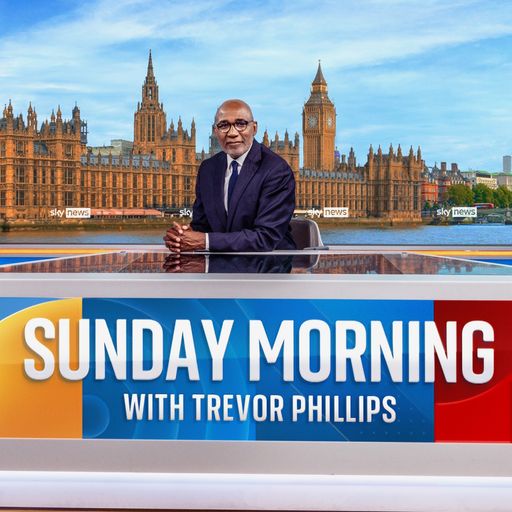 The northern section of the HS2 high speed rail line looks set to be scrapped by Rishi Sunak, Sky News understands.
It comes as a number of Sunday newspapers reported that any decision would be announced before next weekend's Conservative Party conference.
Sky News political correspondent Tamara Cohen said: "The widespread view in Westminster is that the prime minister is set to scrap the northern leg of the High Speed 2 rail line – the bit that was due to go between Birmingham and Manchester – because of concern about the cost.
Read more:
HS2 explained: What is it and why are parts being delayed?
Why are so many people upset with HS2 rail project?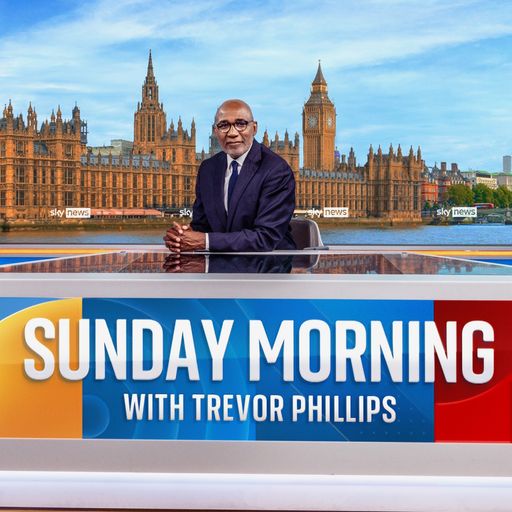 Sunday Morning with Trevor Phillips
Watch live each week on Sunday at 8:30am on Sky channel 501, Freeview 233, Virgin 602, the Sky News website and app or YouTube
"We've had several reports that the crunch meeting between the prime minister and chancellor to make the final decision could happen as soon as next week and be announced to Conservative MPs.
"This would be a big U-turn if it goes ahead."
On Saturday, two former prime ministers warned Mr Sunak about "delivering a mutilated HS2".
Boris Johnson said suggestions the Birmingham to Manchester route could be chopped over cost concerns were "desperate" and "Treasury-driven nonsense".
David Cameron has also privately raised significant concerns about the prospect that the high-speed rail line could be heavily altered, according to The Times.
An ally quoted by the newspaper said it was "unusual" for the former prime minister, who resigned after the Brexit referendum result in 2016, to intervene in politics, but felt HS2 was "different".
Ministers have looked to sidestep questions about the future of the Manchester destination this week and Chancellor Jeremy Hunt said on Thursday that HS2's budget was "getting totally out of control".
Cleverly questioned over HS2

Mr Sunak has refused to guarantee the line will reach Manchester despite £2.3bn having already been ploughed into stage two.
Cohen said recent comments from Mr Hunt in a radio interview showed the chancellor was concerned with costs spiralling.
"It's being reported the costs may be overrunning by at least £8bn on the section from London to Birmingham alone since last year – although the government has not commented on those figures."
The planned railway – announced by the last Labour government but backed by successive Tory administrations – is intended to link London, the Midlands and the North of England, but has been plagued by delays and rising costs.
March 2023: HS2 – A decade of broken promises

A budget of £55.7bn for the whole of HS2 was set in 2015, but some reports suggest the bill has surpassed £100bn, having been driven up by recent inflation.
Ministers have already moved to pause parts of the project and even axed sections in the North.
The eastern leg between Birmingham and Leeds was reduced to a spur line, which is due to end in the East Midlands.
It was confirmed in March that construction between Birmingham and Crewe would be delayed by two years and that services may not enter central London until the 2040s.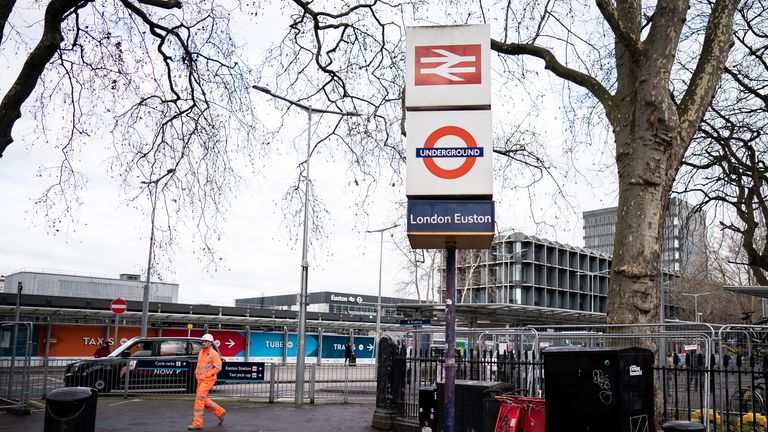 Transport Secretary Mark Harper announced that work at Euston would be paused for two years as costs were forecast to almost double to £4.8bn.
A government spokesman said: "The HS2 project is already well under way with spades in the ground, and our focus remains on delivering it."
Northern Gritstone backs motor neurone therapy group Crucible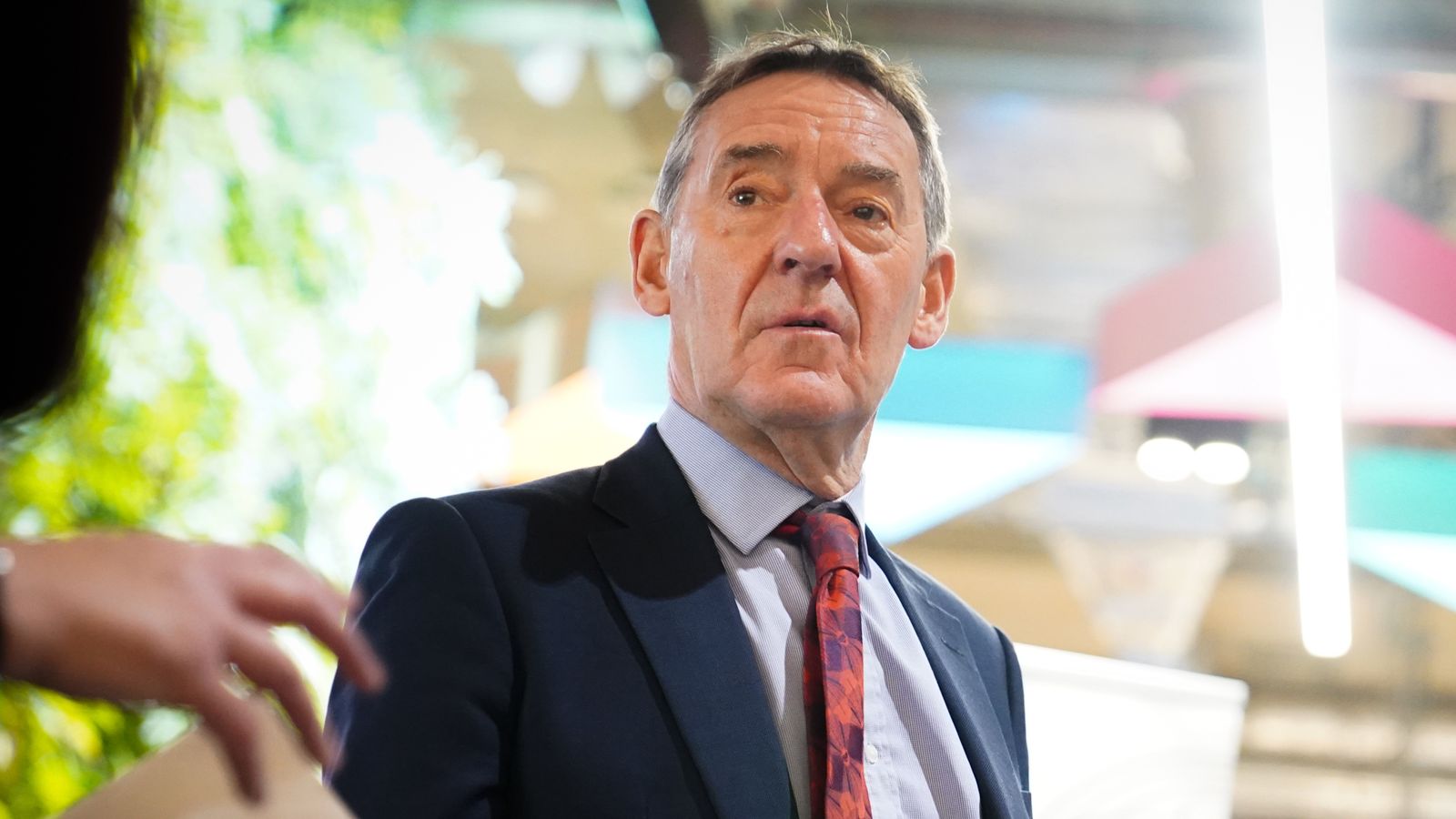 One of Britain's most prominent university spinout ventures is backing a developer of therapies for neurological diseases as part of a capital-raising to fund it through to clinical trials.
Sky News understands that Crucible Therapeutics, which was founded by University of Sheffield academics at its Department of Neuroscience, will announce this week that it has secured £5m of funding from Northern Gritstone and Argobio Studio, a Paris-based investor.
Crucible is a biotech company developing treatments for the most common forms of motor neurone disease and frontotemporal dementia (FTD).
It was established this year, and is the latest early-stage company to receive financial backing from Northern Gritstone, which was the brainchild of Lord O'Neill, the former Treasury minister and chief economist at Goldman Sachs.
Professor Dame Pamela Shaw, co-founder of Crucible and professor of neurology at the University of Sheffield, said: "Our novel therapeutic approach has made significant strides in our pursuit of transforming how these devastating diseases are treated and with the potential to achieve meaningful therapeutic impact.
"Today marks an important milestone, which brings us closer to supplying transformative treatments to people with neurological diseases like ALS [also known as motor neuron disease] and FTD.
"The significant experience and support that Northern Gritstone and Argobio Studio bring to Crucible further enables our pre-clinical development, and in parallel, allows us to strategically build our…team."
Duncan Johnson, CEO of Northern Gritstone, said: "Crucible's founders…exemplify the world-leading scientific and medical expertise that exists in the north of England.
"We are delighted to be backing Crucible and we look forward to working with them as they prepare to bring the company's therapeutic candidate closer to clinical trials."
Read more on Sky News:
Northern HS2 line set to be scrapped, Sky News understands
KPMG braced for record fine over audit of collapsed Carillion
Northern Gritstone, which is fast-becoming one of the UK's most prolific investors into academic spin-outs and intellectual property-rich businesses, was founded by the universities of Leeds, Manchester and Sheffield.
It has raised hundreds of millions of pounds from backers including M&G Investments, Lansdowne Partners and Andrew Law, the CEO of hedge fund Caxton Associates, who has invested in a personal capacity.
Click to subscribe to The Ian King Business Podcast wherever you get your podcasts
The vehicle is focused on spinouts in sectors such as advanced materials, energy, health technology and cognitive computation.
Combined, the universities boast a talent pool of more than 8,400 dedicated researchers and 33,000 postgraduate students.
They generate an annual income of over £2.6bn, and have been home to 38 Nobel Prize winners.
KPMG braced for record fine over audit of collapsed Carillion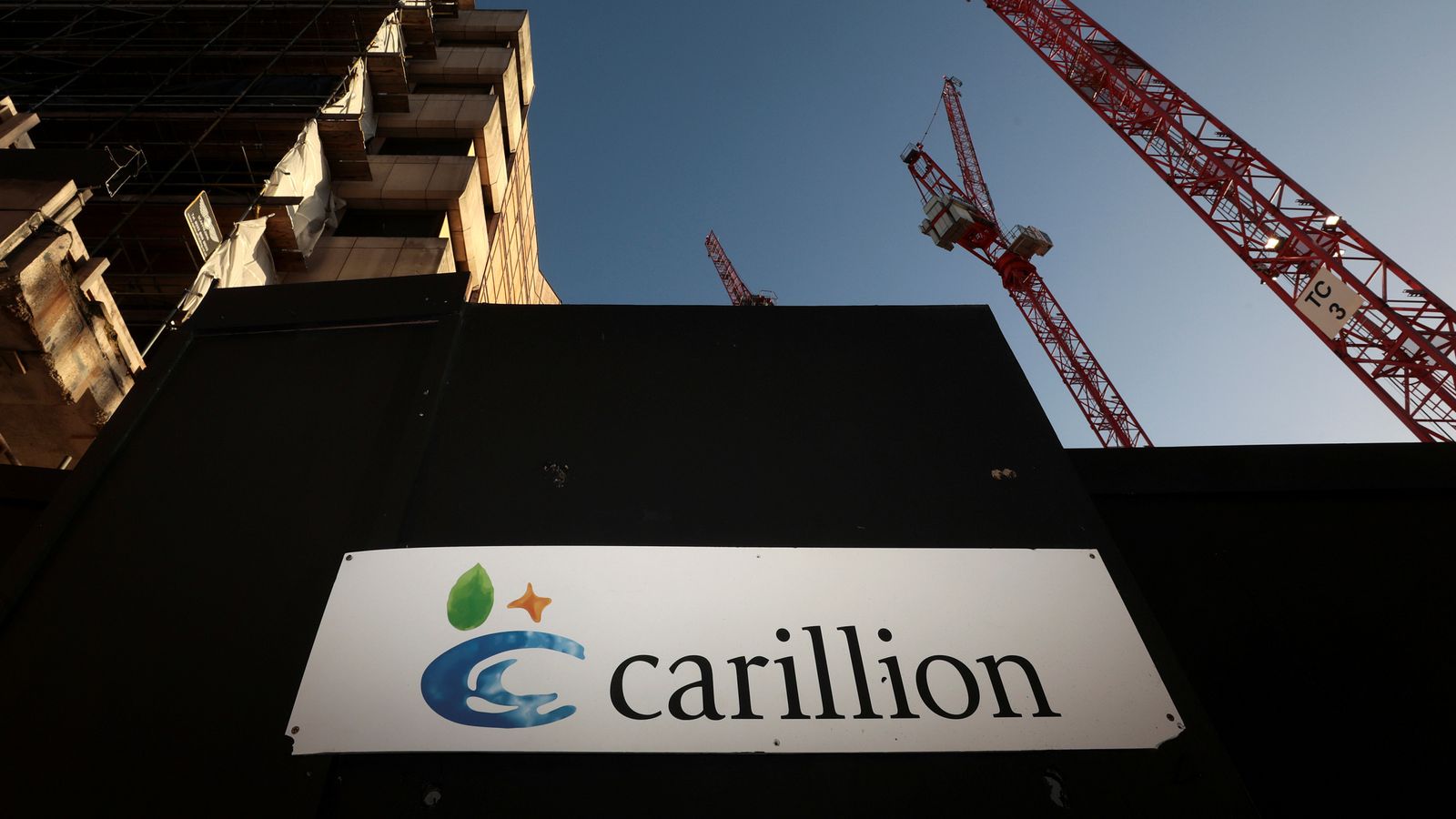 KPMG is in advanced talks with regulators about a record fine running into tens of millions of pounds for failings in its auditing of Carillion, the construction company which collapsed in 2018 with the loss of thousands of jobs.
Sky News has learnt that discussions between the accountancy firm and the Financial Reporting Council (FRC) are close to being finalised, with an announcement possible in the coming weeks.
City sources said the two sides had been negotiating penalties of between £25m and £30m, before the application of a discount on the basis of KPMG's co-operation with the probe.
After the discount is applied, the total fine is expected to land in the region of £20m, the sources added.
Sources cautioned, however, that the figures still remained subject to change, with one suggesting that they could yet be larger.
Technically, the FRC is conducting two inquiries into KPMG's work on Carillion, one covering the financial year 2013 and the other encompassing the following four financial years.
If confirmed, it would finally draw a line under the 'big four' audit firm's role in one of Britain's most notorious corporate collapses of recent years.
Carillion's insolvency, which came after months of intensive efforts to salvage a business which played a major role in the country's public sector infrastructure programme, sparked a firestorm of criticism over its directors' conduct and that of its advisers.
It also served as a catalyst for calls for wide-ranging reforms of the audit profession – many of which have yet to be implemented by the government.
KPMG has already been hit with a huge fine over its role in the Carillion scandal.
In July last year, the firm had a £14.4m sanction imposed on it for misleading the FRC during spot-checks on its audit of the construction group and Regenersis, an outsourcer.
Like its big four rivals Deloitte, EY and PricewaterhouseCoopers, it has also been hit with a multitude of other fines for audit failings in the last five years.
The scope and details of sanctions that will be applied by the FRC to former KPMG partners involved in the Carillion audit was unclear this weekend.
Earlier this year, KPMG and the Official Receiver agreed to settle a £1.3bn claim on behalf of Carillion's creditors alleging negligence on the part of the audit firm.
The terms were not disclosed.
The fallout from the company's collapse has also ensnared former board members.
In July, Zafar Khan, who served as its group finance director for less than a year prior to its implosion, was handed an 11-year boardroom ban by the government's Insolvency Service.
It was the first such ban imposed under the Company Director Disqualification Act against any former Carillion executive, although proceedings against a number of others, including former chief executive Richard Howson, remain ongoing.
In total, eight former Carillion directors are facing bans following the launch of legal proceedings authorised by Kwasi Kwarteng, the then business secretary, in January 2021.
Last year, Mr Khan, Mr Howson and Richard Adam, who also served as Carillion's finance chief, were fined a total of close to £1m for issuing misleading statements to investors about the state of the company's finances.
The trio were reported to be appealing against the fines imposed by the Financial Conduct Authority.
Carillion, which was involved in building and maintaining hospitals and roads, and delivering millions of school meals, went bust owing close to £7bn.
At the time of its collapse, Carillion held approximately 450 construction and service contracts across government.
It employed more than 43,000 people, including 18,000 in the UK.
In a scathing report on the company's corporate governance, the Commons business select committee said: "As a large company and competitive bidder, Carillion was well-placed to win contracts.
"Its failings in subsequently managing them to generate profit was masked for a long time by a continuing stream of new work and… accounting practices that precluded an accurate assessment of the state of contracts."
KPMG served as Carillion's auditor for almost two decades, earning a total of £29m for its audit work.
Last month, the Financial Times reported that the government was set to omit audit reform legislation from the King's Speech in November.
Under plans already agreed to by ministers, the FRC would be replaced by a statutory regulator called the Audit, Reporting and Governance Authority (ARGA).
On Saturday, both KPMG and the FRC declined to comment.