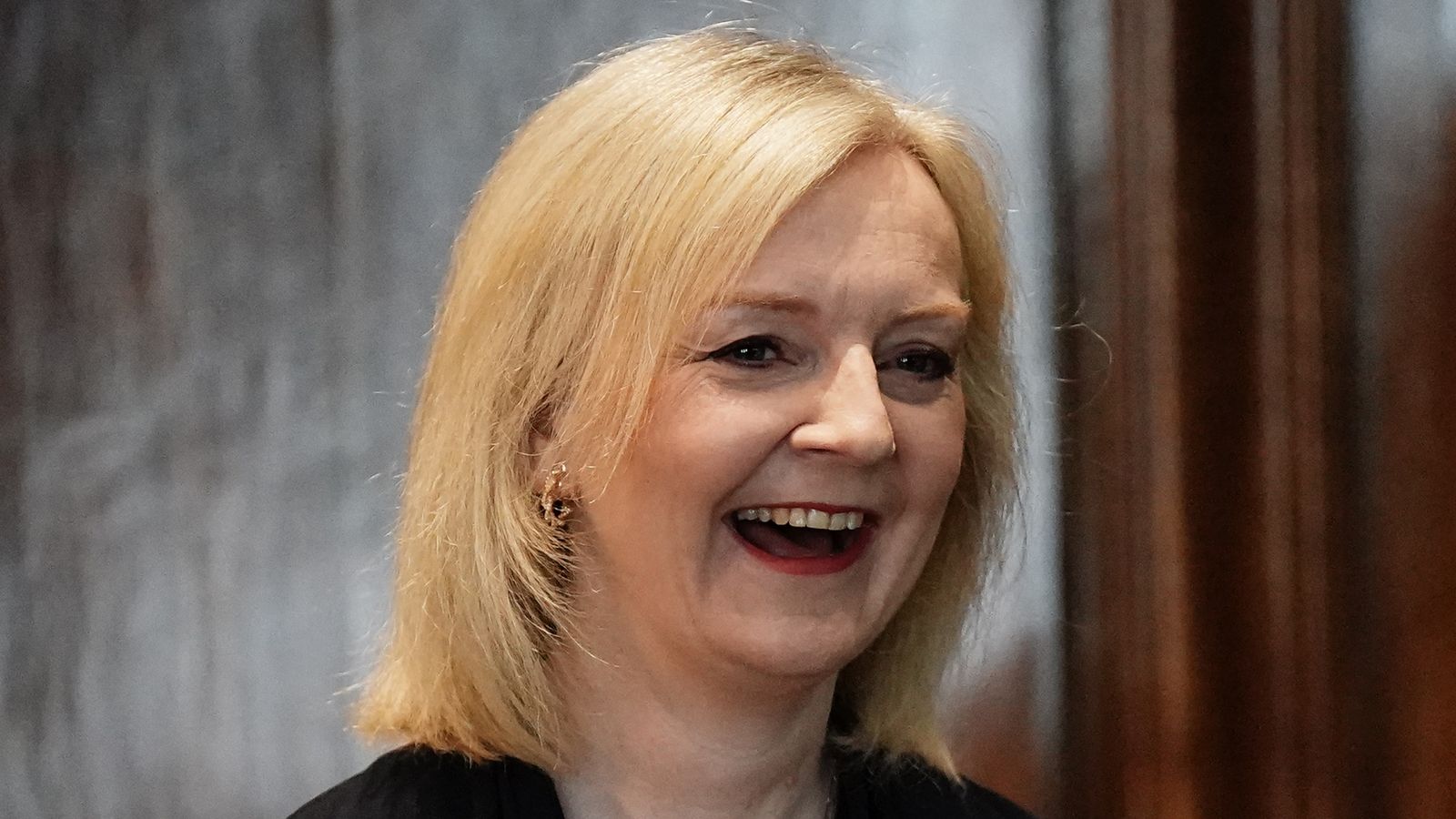 Liz Truss turned Britain into 'Argentina on the Channel', says ex-Bank of England governor Mark Carney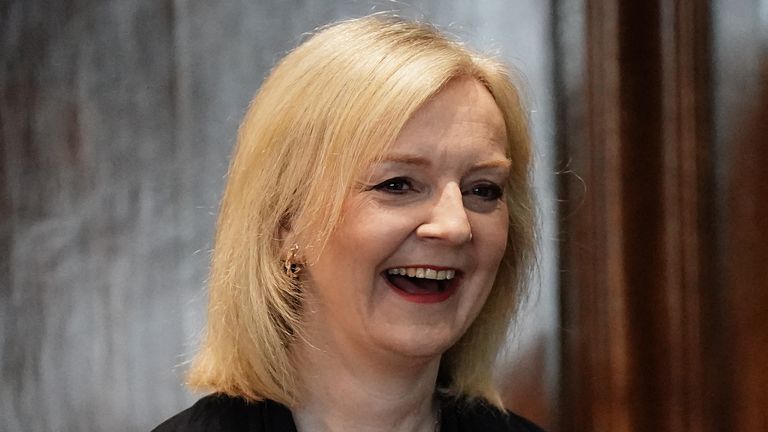 A former governor of the Bank of England has launched a scathing attack on Liz Truss – accusing her government of turning Britain into "Argentina on the Channel".
Mark Carney also said Brexiteers such as the former Conservative leader – who became the shortest-serving prime minister in history when she resigned last year – had a "basic misunderstanding of what drives economies".
It came as the 58-year-old Canadian delivered a speech in which he praised "progressive" policies while attacking "far-right populists".
Mr Carney's mention of Argentina – which has become a byword in recent years for countries suffering from repeated economic crises – appeared to be a reference to the economic turmoil that followed the mini-budget drawn up by Ms Truss and her chancellor Kwasi Kwarteng last year.
Speaking at the Global Progress Action Summit in Montreal, the former Bank boss hit out at the "misguided view" that cutting taxes and government spending leads to economic growth – and accused Brexiteers of wanting to "tear down the future".
He said: "Progressives build things that last – health care, infrastructure, schools, opportunities, sustainability and prosperity.
"Others, and there are others, have a different model. They are in the demolition business. Far-right populists see the anxiety of today as an opportunity to stoke the anger that's necessary for their project."
Truss' time as PM, one year on

Mr Carney said populists, including Brexiteers, treated spending and tax cuts as a "Pavlovian reaction to every problem" which was "grounded in a basic misunderstanding of what drives economies."
He added: "It meant when Brexiteers tried to create Singapore on the Thames, the Truss government instead delivered Argentina on the Channel – and that was a year ago.
"Those with little experience in the private sector – lifelong politicians masquerading as free marketeers – grossly under-value the importance of mission, of institutions, and of discipline to a strong economy."
His comments on Truss were met with laughter – and then applause – from the audience.
Read more from Sky News:
Met Police responds to Russell Brand claims
Airport closed by flooding amid weather warnings
Sir Keir Starmer fails to rule out tax burden rise under Labour
Mr Carney, whose current roles include being the vice chair of Brookfield Asset Management, was replaced by Andrew Bailey as governor of the Bank in 2020 after he stayed on longer than expected due to concerns over potential Brexit disruption to the economy.
Ms Truss has repeatedly defended her time in power since leaving office. She has suggested her economic policies were not given a chance to succeed and believes they would have worked longer-term.
At an event in Westminster earlier this summer, she was overheard comparing sluggish growth in the UK to a "boiling a frog situation", saying it hadn't "dramatically gone away" with her exit from Downing Street, but "got worse and worse".
Ms Truss also said in February she still believed measures such as significant tax cuts were "the right thing to do for Britain" as she doubled-down on her economic ideology.
But also accepted that one of her most controversial measures – cutting the 45p tax rate for the country's highest earners – was "maybe a step too far".
US Federal Reserve Banks say stablecoins could 'become a source of financial instability'
The Federal Reserve Banks of Boston and New York published a staff report on Sep. 26 comparing stablecoins, such as USDT and USDC, to money market funds. Key findings in the report include the observation that stablecoins and money market funds follow similar patterns during runs and that stablecoins could inject instability into the broader financial system.
The report, titled "Runs and Flights to Safety: Are Stablecoins the New Money Market Funds?" includes a comprehensive comparison of investor behavior during the stablecoin runs of 2022 and 2023 to investor behavior during the money market fund runs of 2008 and 2020.
Per the publication:
"Our findings show that stablecoins are vulnerable to runs during periods of broad crypto market dislocation as well as idiosyncratic stress events. Should stablecoins continue to grow and become more interconnected with key financial markets, such as short-term funding markets, they could become a source of financial instability for the broader financial system."
The researchers also note that stablecoins appear to have a discrete "break-the-buck" threshold of $0.99, below which redemptions accelerate and runs — periods in which investors flee, potentially causing an asset crash for remaining investors.
A break-the-buck threshold in money market funds occurs when the net asset value of a fund drops below a dollar, this can lead to investor shares, valued at $1.00, to dip below market price and cause investors to seek safe harbor elsewhere.
As Cointelegraph recently reported, Italy's central bank is also taking measures to identify contributing factors and prevent stablecoin runs. In a recent statement, the Italian banking authority cited the 2022 Terra Luna collapse as an example that stablecoins "have not proved stable at all."
According to the report, Italy has also called upon global lawmakers to form an international regulatory body to govern cryptocurrency, stablecoins, and related technologies.
Related: 'It's going to get worse for banks' — JPMorgan CEO on overregulation
US Treasury sanctions Ethereum wallet tied to cartel over 'illicit fentanyl trafficking'
The Office of Foreign Assets Control (OFAC) of the United States Department of the Treasury has added a crypto wallet allegedly connected to a major international crime syndicate to its list of Specially Designated Nationals.
In a Sept. 26 announcement, the U.S. Treasury said it had sanctioned 10 individuals, including many tied to the Sinaloa Cartel. Among those added was Mexican national Mario Alberto Jimenez Castro through an Ethereum wallet.
'[Jimenez Castro] reports directly to a Chapitos deputy and operates a money laundering organization that uses virtual currency and wire transfers, among other methods, to transfer proceeds from illicit fentanyl sales in the United States to Sinaloa Cartel leaders in Mexico," said Treasury. "Jimenez Castro has directed U.S.-based couriers to pick up cash in the United States and deposit it into various virtual currency wallets for payment directly to the Chapitos and for reinvestment in fentanyl production."
According to data from Etherscan, the wallet had a balance of roughly 0.018 Ether (ETH) — $28.22 — at the time of publication, with the latest activity more than 200 days ago. No other wallet addresses were included in OFAC's most recent sanctions, which the Treasury said were in response to "illicit fentanyl trafficking" affecting the crisis surrounding opioid use in the United States.
"Today's actions show that Treasury and the Administration will continue to relentlessly target the criminal enterprises threatening international security and flooding our communities with fentanyl and other deadly drugs," said Brian Nelson, under secretary of the Treasury for terrorism and financial intelligence.
Today, @USTreasury sanctioned 10 individuals, including several Sinaloa Cartel affiliates and fugitives responsible for a significant portion of the illicit fentanyl and other deadly drugs trafficked into the United States. https://t.co/eb5zLjmaEb

— Under Secretary Brian Nelson (@UnderSecTFI) September 26, 2023
Related: Sen. Elizabeth Warren points to crypto payments as facilitating fentanyl trade in China
The sanctions followed OFAC sanctioning individuals with ties to North Korea's Lazarus Group. The U.S. Treasury also cited Lazarus as part of its reasons for adding crypto mixer Tornado Cash to its list of Specially Designated Nationals in August 2022. U.S. authorities arrested Tornado Cash co-founder Roman Storm in August 2023 for charges related to money laundering and sanctions violations.
Many industry leaders and policymakers criticized the Treasury's actions against Tornado Cash. Six individuals backed by crypto exchange Coinbase filed a lawsuit against Treasury over the sanctions, but in August, a judge largely sided with the U.S. government in a motion for summary judgment.
Magazine: Tornado Cash 2.0: The race to build safe and legal coin mixers
Home Secretary Suella Braverman claims illegal migration is 'existential challenge' and hits out at 'dogma of multiculturalism'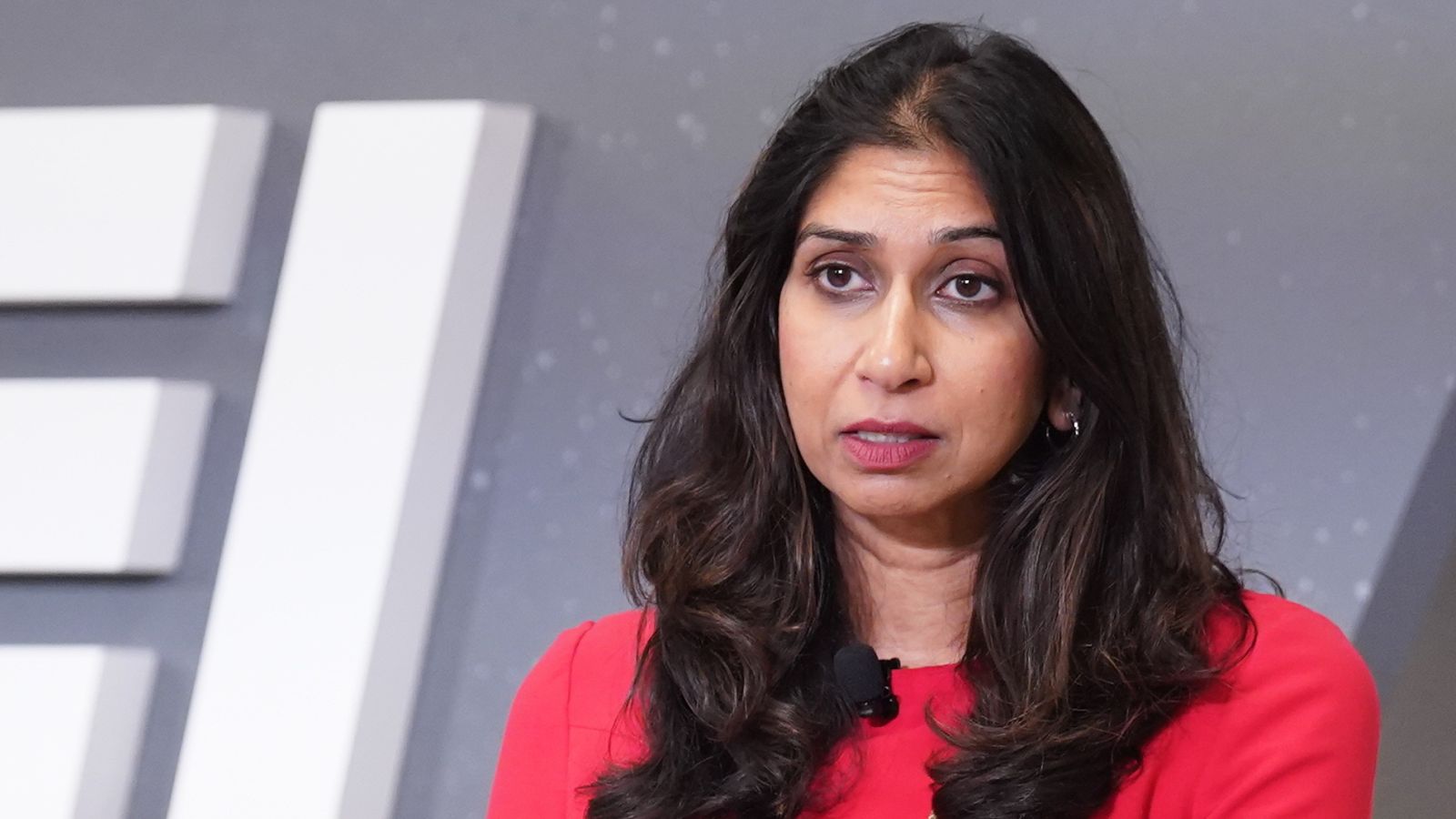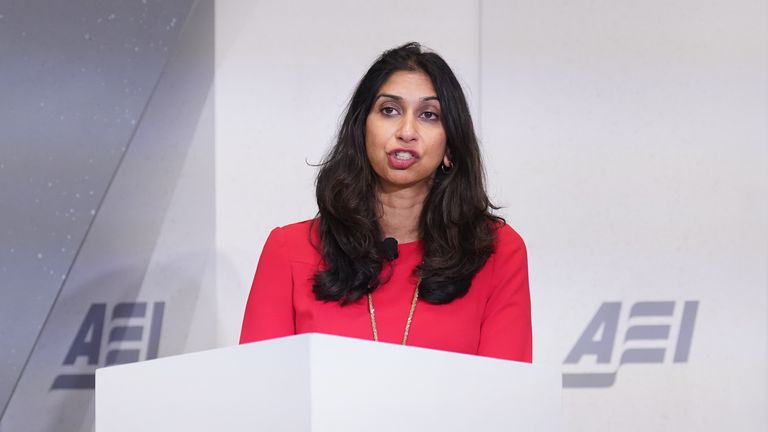 Home Secretary Suella Braverman has called for a reform of the international asylum system, saying it is no longer fit for purpose.
Speaking in Washington DC, Ms Braverman outlined how she believed the current system was "outdated".
She branded the number of displaced people in the world as an "epoch-defining challenge" – the same language the government uses to describe China.
Read more: Sir Ed Davey announces big cancer plan – politics latest
'Being gay isn't enough to claim asylum'

Uncontrolled and illegal migration is an "existential challenge for the political and cultural institutions of the West", she said, adding that "uncontrolled immigration, inadequate integration, and a misguided dogma of multiculturalism have proven a toxic combination for Europe over the last few decades".
The speech was panned by NGOs, campaigners and politicians, with Amnesty International saying it was "a display of cynicism and xenophobia".
Part of her speech criticised how current levels of migration have led to "undermining the stability and threatening the security of society" in "extreme cases".
She said: "We are living with the consequence of that failure today. You can see it play out on the streets of cities all over Europe. From Malmo, to Paris, Brussels, to Leicester."
"If people are not able to settle in our countries, and start to think of themselves as British, American, French, or German, then something is going badly wrong," she added.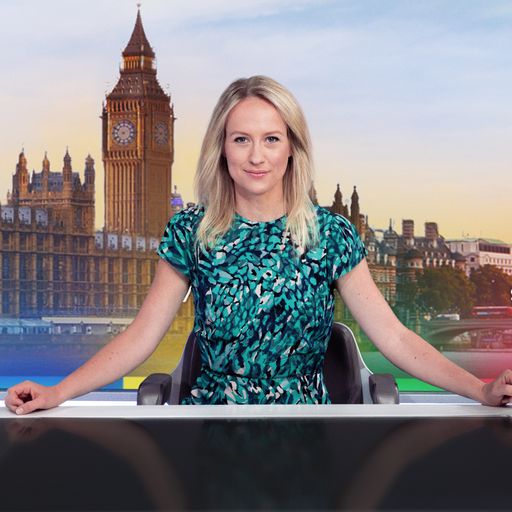 Politics Hub with Sophy Ridge
Sky News Monday to Thursday at 7pm.
Watch live on Sky channel 501, Freeview 233, Virgin 602, the Sky News website and app or YouTube.
Ms Braverman said "we now live in a completely different time" to 1951 when the UN Human Rights Convention was signed.
She went on: "Is the Refugee Convention in need of reform?
"What would a revised global asylum framework look like?
"How can we better balance national rights and human rights, so that the latter do not undermine national sovereignty?"
Read more:
Braverman orders review into 'political activism' in policing
Govt not ruling out electronic tagging to control migrants
Ms Braverman also questioned whether courts have redefined asylum to be granted for people suffering "discrimination" instead of "persecution" – especially in the context of someone who is gay or a woman.
"Where individuals are being persecuted, it is right that we offer sanctuary?
"But we will not be able to sustain an asylum system if in effect, simply being gay, or a woman, and fearful of discrimination in your country of origin, is sufficient to qualify for protection."
'The need is not for reform'
The UN's refugee agency, the UNHCR, responded to Ms Braverman's speech by saying the convention "remains as relevant today as when it was adopted in providing an indispensable framework for addressing those challenges, based on international co-operation".
"The need is not for reform, or more restrictive interpretation, but for stronger and more consistent application of the convention and its underlying principle of responsibility-sharing," it added.
Punchy home secretary landing blows ahead of party conference
It is no surprise to hear Suella Braverman talking tough on immigration.
Even so, today's language is particularly punchy.
She talks about the "obvious threat to public safety and national security" illegal immigration poses and says "nobody entering the UK by boat from France is fleeing imminent peril".
There has been backlash already, unsurprisingly, from charities and NGOs. One man who crossed the Channel in 2019 (fleeing Iran) told me the home secretary has "turned her back" on those in need.
It is criticism the home secretary is used to. Beyond the ethics, though, there is the question of whether anything she says will actually shift the dial.
The most eye-catching part of the Home Secretary's speech was her call to reform the UN Refugee Convention. She says the convention, set up after the Second World War, needs to adapt for a "different time" and its application has shifted too far from helping people fleeing "persecution" to those fleeing "discrimination".
It's not clear there is any appetite to reform the convention from the 140+ other countries signed up to it. It won't fix the small boats problem any time soon.
She also spoke about the importance of deterrents: Rwanda and the Illegal Migration Bill. The Rwanda plan has been bogged down in court, and there is no proof yet that government legislation will work. Small boat crossings are down from last year, but they are still much higher than 2021. Last month, more than 800 people crossed the channel in a single day.
Suella Braverman pointed to polling showing most red wall voters want to stop small boat crossings "using any means necessary". She did not point to the recent YouGov poll suggesting 86% believe the government is handling immigration badly.
Her speech may not distract from the perils of the government's illegal migration policy, but it certainly sends a message ahead of the Conservative Party conference.
"An appropriate response to the increase in arrivals and to the UK's current asylum backlog would include strengthening and expediting decision-making procedures.
"This would accelerate the integration of those found to be refugees and facilitate the swift return of those who have no legal basis to stay.
"UNHCR has presented the UK Government with concrete and actionable proposals in this regard and continues to support constructive, ongoing efforts to clear the current asylum backlog."
The speech and its contents were met with criticism from a range of charities, MPs and campaigners.
Ben Bradshaw, a gay Labour MP and former cabinet minister, asked if any "LGBT or any other Tories" were prepared to condemn the home secretary, adding that "being gay is enough to result in persecution or death in many countries".
Michael Fabricant, a Tory MP and a patron of the Conservative LGBT+ group, said that "if someone simply claims to be gay in order to seek asylum, that should not lift the bar to entry to the UK".
Read more:
Debate over Refugee Convention is vital to protect the most vulnerable
Braverman has leadership ambitions – but her rhetoric risks backfiring
He added: "However, if someone has experienced persecution from the country from which they are escaping, it presents a different and far more persuasive case. Each application should be considered carefully on its merits."
Fellow Conservative MP David Davis said "it is perfectly reasonable to ask why there are so many migrants", but looking at the origin of where people come from – and influencing factors like Western foreign policy and wars in such regions, should also be taken into account.
Braverman 'spot on'
Ms Braverman's junior in the Home Office, Robert Jenrick, supported her speech – saying the authors of the international laws criticised by the secretary of state would be "appalled" with how the system is now mired in organised criminality and exploited by economic migrants.
Tory MP Scott Benton said Ms Braverman was "absolutely spot on", adding that "she's right to highlight the need for reform and the British public are with her on this issue and so many others".
Lord Dubs, the Labour peer, who arrived in the UK as a child refugee from the Nazis in Czechoslovakia, said that Ms Braverman's comments were "shocking".
"In many countries being gay is an imprisonable offence. For some, it means the death penalty," he said.
"She's repeating the shameful policy that people should not be treated as refugees if they arrive here by boat.
"But she's closed virtually all other means of arrival."
'Cynicism and xenophobia'
Sacha Deshmukh, Amnesty International UK's chief executive, said: "The Refugee Convention is a cornerstone of the international legal system and we need to call out this assault on the convention for what it is – a display of cynicism and xenophobia.
"The Refugee Convention is just as relevant today as it was when it was created, and verbal assaults from the home secretary don't alter the harsh realities that cause people from countries such as Sudan, Afghanistan and Iran to flee from conflict and persecution."
He added: "Instead of making inflammatory speeches decrying the rights of people fleeing persecution and tyranny, Suella Braverman should focus on creating a functioning UK asylum system that tackles the massive backlog her policies have created, so as to be able to meet the limited refugee responsibilities that fall to the UK."
Josie Naughton, chief executive of Choose Love, said: "It is the Home Secretary, not the global refugee convention, that is out of touch with the modern age.
Click to subscribe to the Sky News Daily wherever you get your podcasts
"In a world marred by conflicts and displacement, more and more people are fleeing war zones and persecution in search of safety.
"On top of natural disasters, and rising climate concern, we all know that the number of people being displaced will only increase globally.
"The UN's 1951 Refugee Convention was put in place to protect every human being searching for safety, fleeing war zones, danger and threats to their life and freedoms. More than ever, the world must come together and unite behind it. We cannot solve this problem by seeking to undermine fundamental human rights. Working together is the only solution."