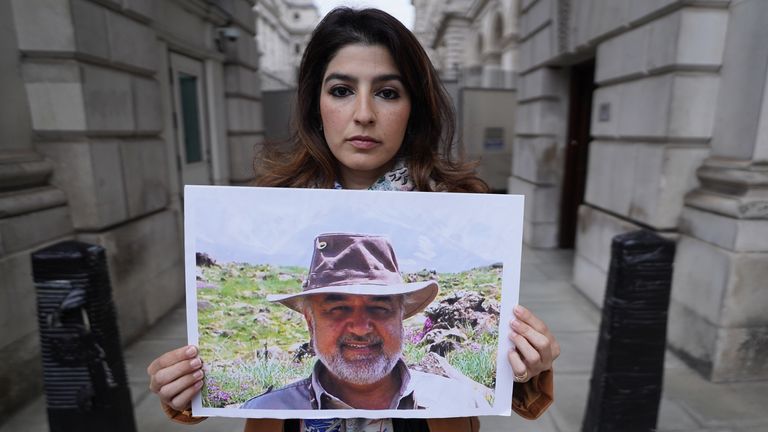 A British national and four Americans who were released from detention by Iran in exchange for $6bn (£4.8bn) and a prisoner swap are now free after landing in Doha.
The group's plane touched down in Qatar's capital shortly after 3.30pm UK time following their departure from Tehran earlier on Monday.
The British man freed is environmentalist Morad Tahbaz, 67, who has British, US and Iranian citizenship.
He was among the dual nationals being held at the time negotiations were under way involving the UK government to free former detainee Nazanin Zaghari-Ratcliffe.
The men were joined on the flight by two family members and the Qatari ambassador to Iran, a source told Reuters. It is thought they will now fly on to the US.
The $6bn (£4.8bn) funds, once frozen in South Korea, were released in Qatar after the Biden administration issued a waiver for international banks to transfer frozen Iranian money without the repercussions of US sanctions, an Iranian official announced on state television.
The deal also included the release of five unnamed Iranian citizens held in the US.
Iran's foreign ministry spokesperson Nasser Kanaani said earlier: "The issue of swap of prisoners will be done on this day and five prisoners, citizens of the Islamic Republic, will be released from the prisons in the US.
"Five imprisoned citizens who were in Iran will be given to the US side reciprocally, based on their will. We expect these two issues [to] fully take place based on agreement."
It comes weeks after Iran said the five were released from prison and placed under house arrest.
Iran-US prisoner swap represents delicate diplomatic move
This prisoner swap, or 'consular deal', represents a delicate diplomatic move and we can expect the Biden administration will run with the good news that comes with it.
"The president is making five families whole again and that's what this is about," one senior administration official told me last night.
It's delicate because it involves a lot of money and it's delicate because the US doesn't want anyone to think the deal reflects some sort of shift in America's position on Iran.
"This deal has not changed our relationship with Iran in any way. Iran is an adversary and a state sponsor of terrorism," the administration official said.
The key controversy surrounds the $6bn worth of Iranian cash currently being held in South Korean banks.
As part of the deal, the US has issued a specific waiver to its sanctions over Iran, allowing the funds to be transferred to Qatar for Iran to use for humanitarian purposes.
"Medicine, medical devices, food and agriculture. That's it," the senior White House official said.
All been jailed at notorious prison
The US-Iranian dual nationals released by Iran include businessmen Siamak Namazi, 51, and Emad Shargi, 58.
Together with Mr Tahbaz, they had all been jailed at the notorious Evin Prison in Tehran on spying charges.
The identity of the fourth and fifth prisoners to be released has not been made public.
Two of the Iranian prisoners will stay in the US, two will fly to Iran and one detainee will join his family in a third country, an Iranian official said.
Read more on this story:
Iran's president says his govt will decide how it will spend US money
British national among those being released
London-born Mr Tahbaz was arrested in 2018 and sentenced to 10 years in prison for "assembly and collusion against Iran's national security" and working for the US as a spy.
He has – at various stages – been the subject of ongoing negotiations for his release involving British authorities, including when Dominic Raab and Liz Truss were foreign secretaries.
He was temporarily released on the same day charity worker Ms Zaghari-Ratcliffe and retired civil engineer Anoosheh Ashoori were freed, but was later returned to custody.
His daughter Roxanne had been among those calling on the UK government to do more to get him released.
He is a prominent conservationist and board member of the Persian Wildlife Heritage Foundation, which seeks to protect endangered species.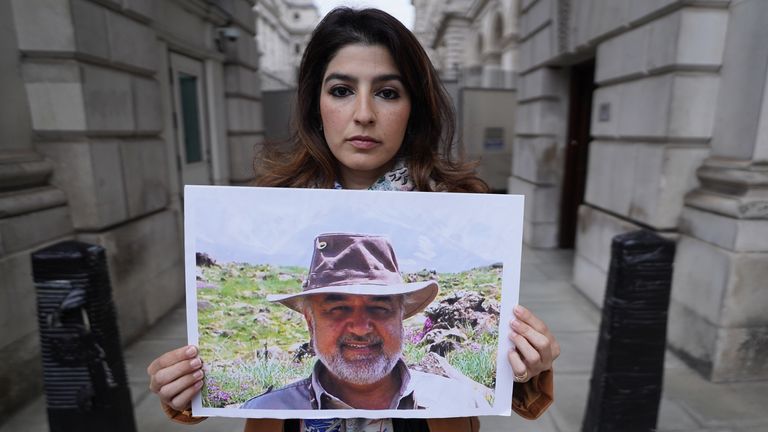 Mr Namazi was convicted in 2016 of espionage-related charges the US has rejected as baseless and sentenced to 10 years in prison.
Mr Shargi was convicted of espionage in 2020 and also sentenced to 10 years in prison.
The money from South Korea represents funds Seoul owed Iran, but had not yet paid, for oil purchased before Donald Trump's administration imposed sanctions on such transactions in 2019.
The US maintains the money will be held in restricted accounts in Qatar and will only be able to be used for humanitarian goods such as medicine and food – transactions allowed under American sanctions targeting the Islamic Republic over its advancing nuclear programme.
The West has accused Iran of using foreign prisoners as bargaining chips, an allegation Tehran rejects.
Hollywood writers reach 'tentative' deal to end strike over AI and compensation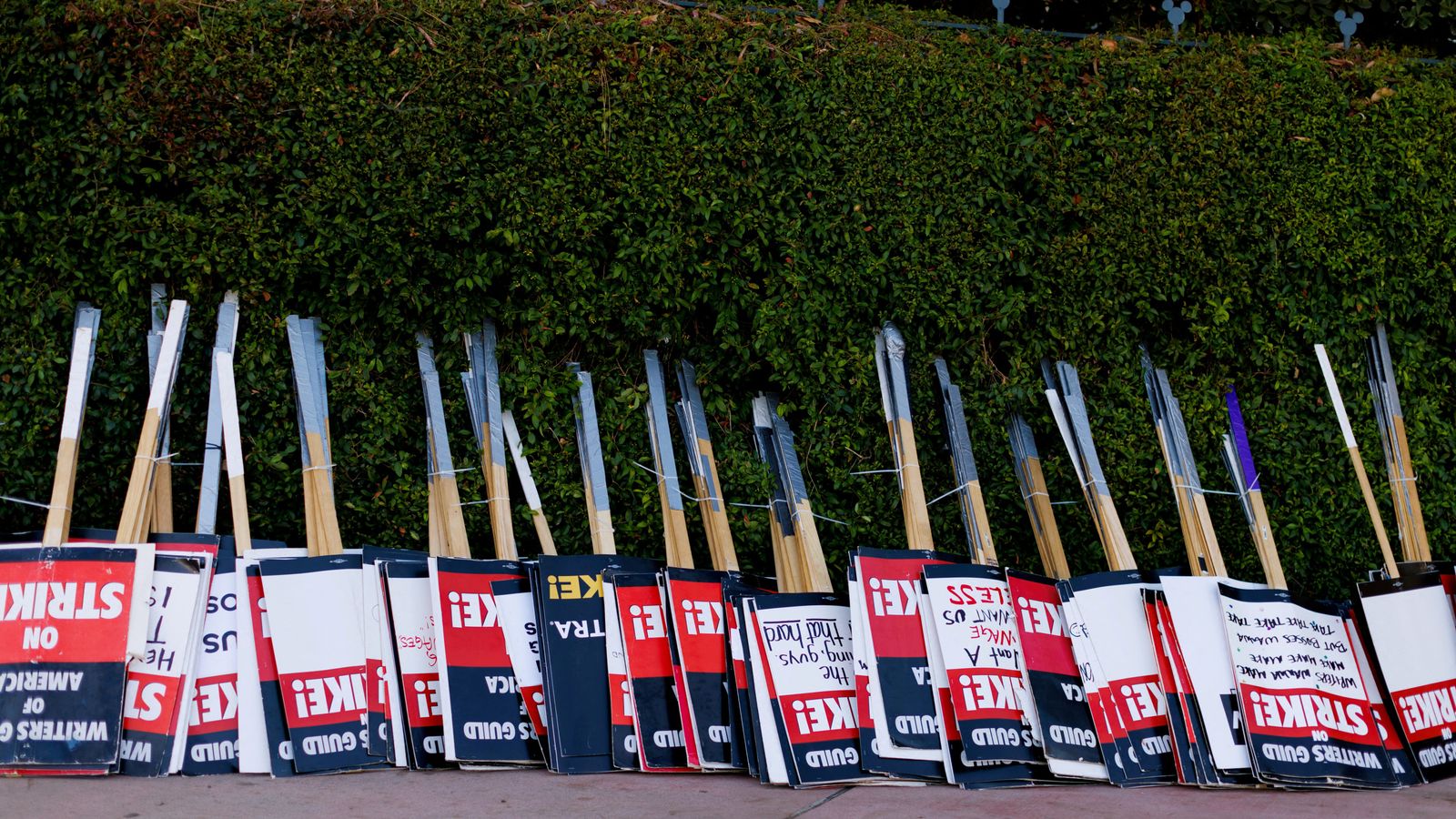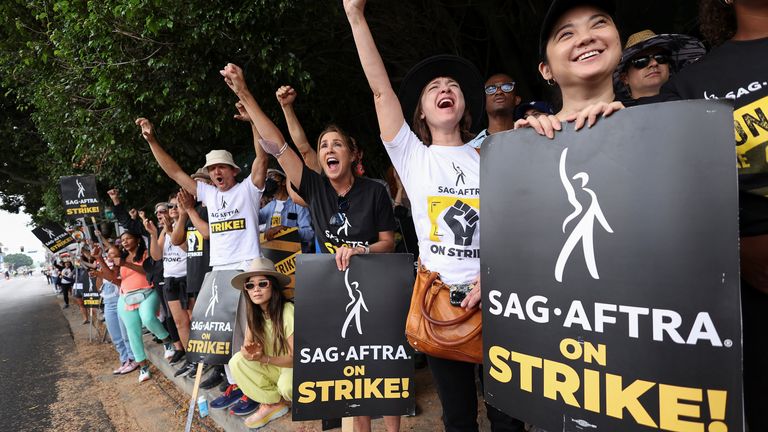 A "tentative" deal has been reached to end a long-running strike by writers in Hollywood.
A statement from the WGA (Writers Guild of America) said: "We have reached a tentative agreement on a new 2023 MBA, which is to say an agreement in principle on all deal points, subject to drafting final contract language.
"We can say, with great pride, that this deal is exceptional-with meaningful gains and protections for writers in every sector of the membership."
The three-year contract agreement – settled on after five days of renewed talks by negotiators WGA and the AMPTP – must be approved by the guild's board and members before the strike officially ends.
Read more on Hollywood strikes:
How much of a threat is AI?
The terms of the deal were not immediately announced.
The statement added: "To be clear, no one is to return to work until specifically authorized to by the Guild.
"We are still on strike until then. But we are, as of today, suspending WGA picketing. Instead, if you are able, we encourage you to join the SAG-AFTRA picket lines this week."
The agreement comes just five days before the strike would have become the longest in the guild's history, and the longest Hollywood strike in decades.
About 11,500 members of the Writers Guild of America walked off the job on 2 May over issues of pay, the size of writing staffs on shows and the use of artificial intelligence (AI) in the creation of scripts.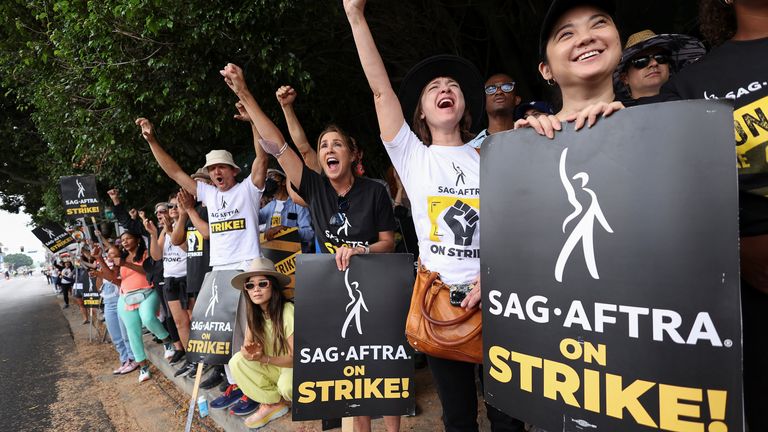 In July, the SAG-AFTRA actors' union started its own walkout which is yet to be resolved.
It said in a statement: "SAG-AFTRA congratulates the WGA on reaching a tentative agreement with the AMPTP after 146 days of incredible strength, resiliency and solidarity on the picket lines.
While we look forward to reviewing the WGA and AMPTP's tentative agreement, we remain committed to achieving the necessary terms for our members.
"We remain on strike in our TV/Theatrical contract and continue to urge the studio and streamer CEOs and the AMPTP to return to the table and make the fair deal that our members deserve and demand."
Toddler and two adults shot dead in Jacksonville during row over dog sale, police say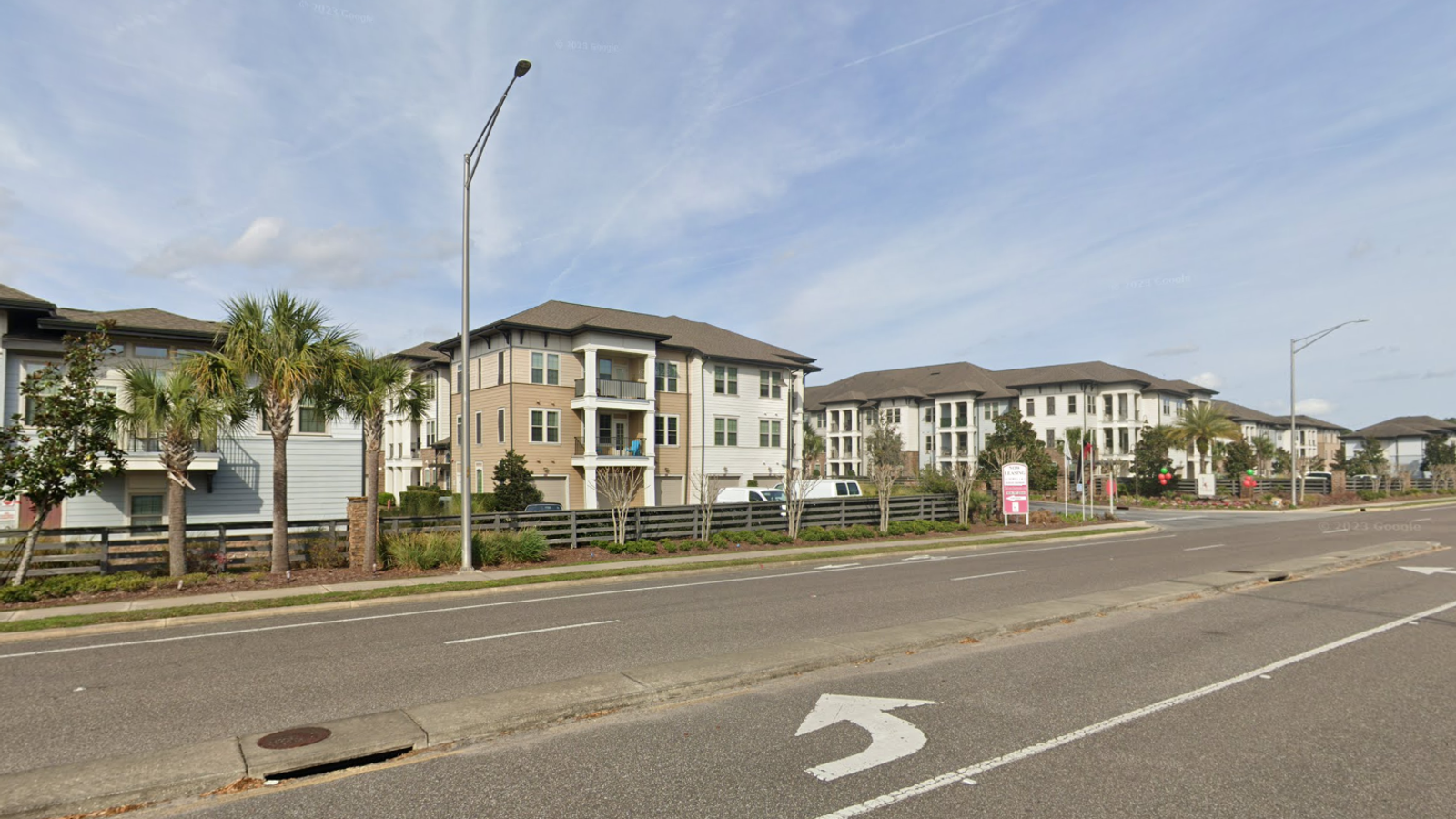 A three-year-old child and two adults were fatally shot during an argument over an apparent dog sale in Florida, according to police.
Five people – including the toddler – had gone to a luxury apartment complex at around 10pm on Saturday to meet with some people about the sale of a dog, said Jacksonville Sheriff's Office Assistant Chief JD Stronko.
Gunfire broke out during an argument, with three victims were fatally hit and a third adult wounded.
Two men fled in a car, witnesses told police.
Read more from the US:
Family sues state over dreadlocks row
Death row inmate executed
Mr Stronko said the two adults killed and the one wounded were all in their 20s. Their names have not yet been released.
No further details were given about the condition of the wounded victim.
Migrant surge at US border pushes Texas city to 'breaking point'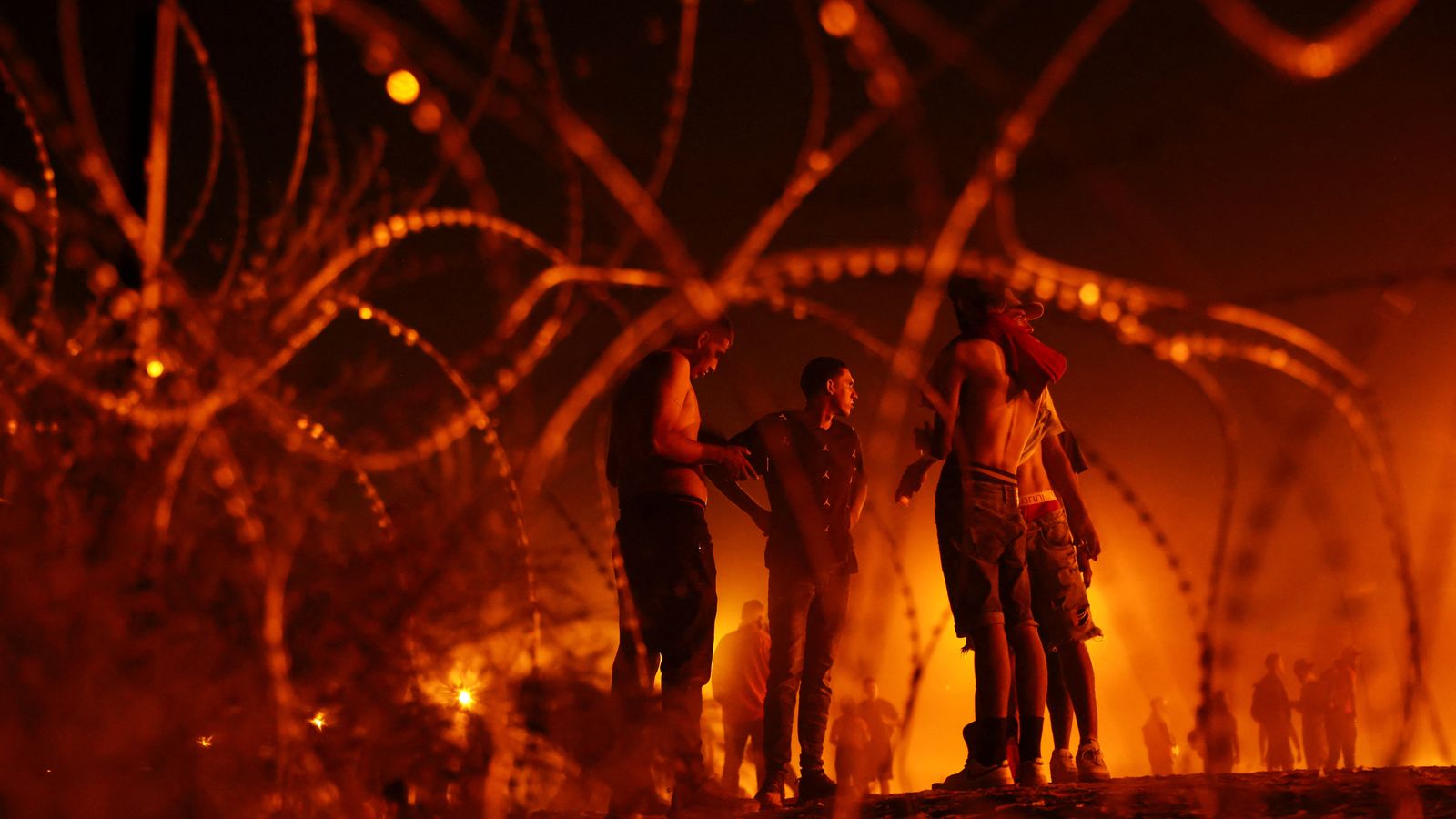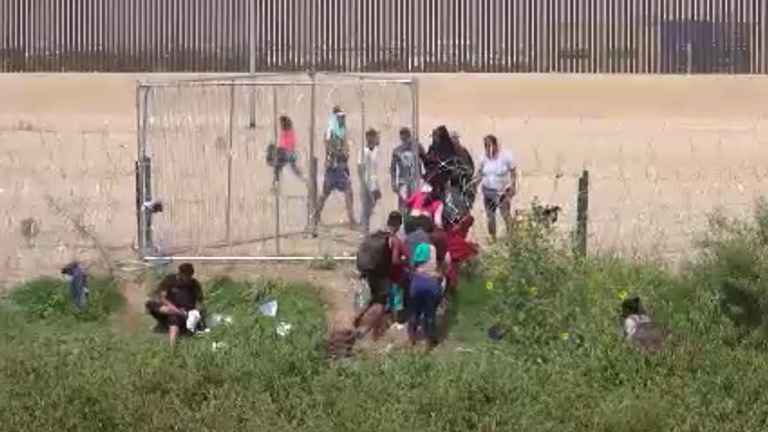 A sharp rise in migrants crossing the US border from Mexico has pushed a Texas city to "breaking point", its mayor has warned.
With more than 2,000 people a day seeking asylum, services in El Paso have been overwhelmed, leaving the authorities struggling to cope.
The influx has also hit the Texas border city of Eagle Pass, where more than 8,000 migrants arrived this week, leading authorities to declare an emergency.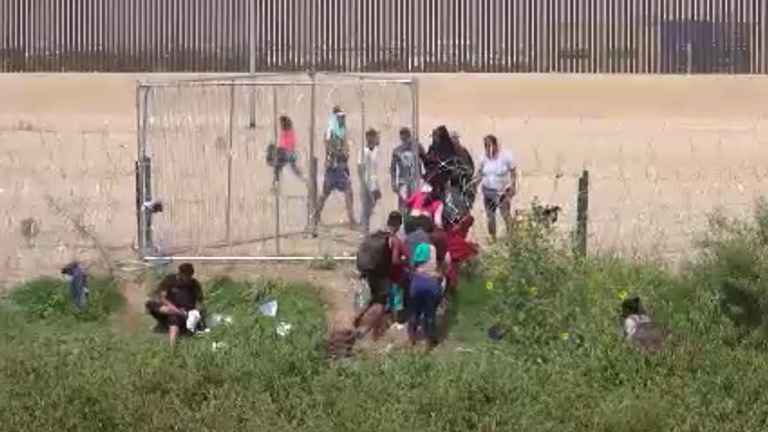 After a dip in illegal crossings following new asylum restrictions in May, the large number of recent arrivals has sparked a fresh wave of political attacks on US President Joe Biden ahead of the 2024 election.
It comes as Britain's Home Secretary Suella Braverman questioned whether international migration rules designed more than a century ago are "fit for purpose" ahead of a major speech in the US.
The UK has been dealling with its own migrant issues, with people crossing in small boats from France, while southern Italy has also seen arrivals from North Africa.
While just six weeks ago, about 350 to 400 people were crossing into El Paso per day, this has recently surged to 2,000 or more.
Mayor Oscar Leeser told a news conference: "The city of El Paso only has so many resources and we have come to… a breaking point right now."
He has chartered buses to take migrants to New York, Chicago and Denver.
Republican governors in Texas and Florida have been criticised for sending migrants to cities seen as liberal, such as New York and Sacramento.
But Mr Leeser, a Democrat, said all of the migrants on the El Paso buses were going voluntarily to the cities of their choice.
He said: "I think it's really important to note that we have a broken immigration system.
"It's the same thing over and over again."
Read more:
Europe does not have migrant 'emergency', Pope says
Home Office told to stop work at former RAF base
Italy PM tells EU it has 'responsibility' to help tackle migrant surge
In August, border patrol officers made 181,509 arrests on the Mexican frontier, up 37% from July, according to latest figures.
People in families with children fuelled the increase, with 93,999 arrests – the highest on record – up from 60,454 in July and 31,487 in June.
Troy Miller, acting US Customs and Border Protection chief, said: "Our operational tempo along the border has increased in response to increased encounters, and we remain squarely focused on our broader security mission and enforcing US immigration laws."