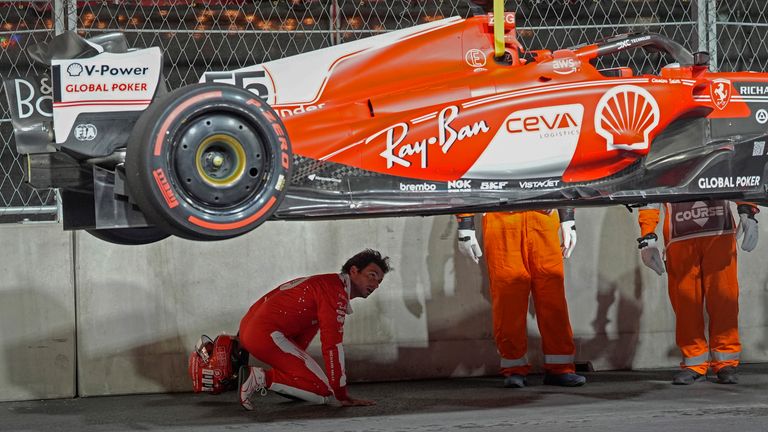 The Formula One world champion has compared this weekend's Las Vegas Grand Prix to the fifth tier of English football, while suggesting fans just want to get "s***-faced".
Max Verstappen will start from second on the grid on Sunday after being outpaced by Ferrari's Charles Leclerc in the first Sin City race in 40 years.
He had earlier called the race: "99% show, and 1% sport".
Formula One billed this weekend's street circuit event as the greatest show on Earth, but instead it has been plagued with delays and low turnouts.
On Friday, crowds saw just eight minutes of racing during practice, after a loose manhole cover tore a hole in Carlos Sainz's Ferrari.
The session resumed at 4am local time, surrounded by empty grandstands.
On Saturday, officials predicted 100,000 fans would line the Las Vegas streets, but only 70,000 turned up to watch qualifying, which began at midnight local time.
Speaking after Saturday's qualifying, Verstappen said: "Monaco is Champions League and this is National League."
"I feel like the show is important, but I like emotion. When I was a little kid, it was all about the emotion of the sport that I fell in love with and not the show. As a real racer, the show shouldn't matter.
"An F1 car does not come alive on a street circuit. It is not that exciting. It is about proper racetracks. And when you go to Monza and Spa, these kinds of places have a lot of emotion and passion, and for me seeing the fans there is incredible.
"When I jump in the car, I am fired up. I love driving at these kind of places."
'Shambolic' Las Vegas Grand Prix halted

Read more:
Ford to return to Formula One in 2026
Iconic 1962 race car becomes most expensive Ferrari ever sold at auction
He continued: "I understand fans need things to do around the track, but it is more important that they understand what we do as a sport. Most of them just come to have a party, drink, see a DJ, or a performance act.
"I can do that all over the world. I can go to Ibiza and get completely s***-faced and have a good time. People come here, but they become a fan of what?
"They want to see maybe their favourite artist and have a few drinks with their mates, and then go out and have a crazy night.
"But they don't understand what we are doing, and they don't understand what we are putting on the line to perform."
The three-time world champion said he was made to feel like a "clown" during the opening ceremony-style event on Wednesday, where the drivers were introduced on an elevating platform.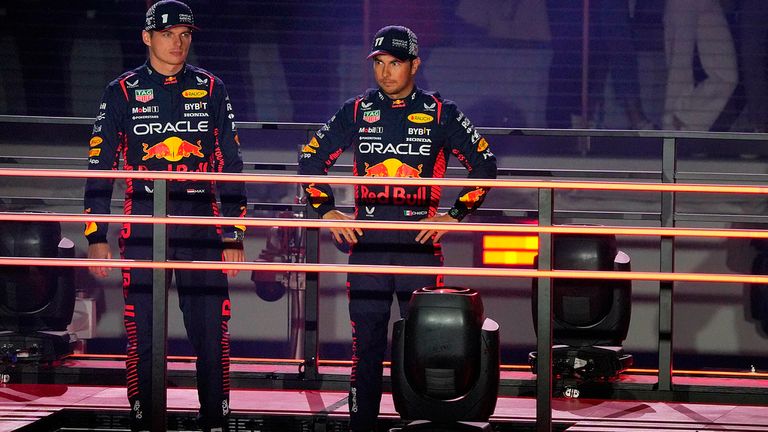 He added: "As a little kid, I grew up wanting to become a world champion. More time should be invested into the actual sport, and what we are trying to achieve.
"The sport should explain what the team has done throughout the season, and what they are working for. That's way more important than having these random shows all over the place. I am not passionate about that. I like passion and emotion.
"I love Vegas, but not to drive an F1 car. I love to go out, have a few drinks, throw everything on red and be crazy, but emotion and passion is not there compared to the old-school tracks."
New York stabbing: Knifeman kills four members of his extended family, including two children, police say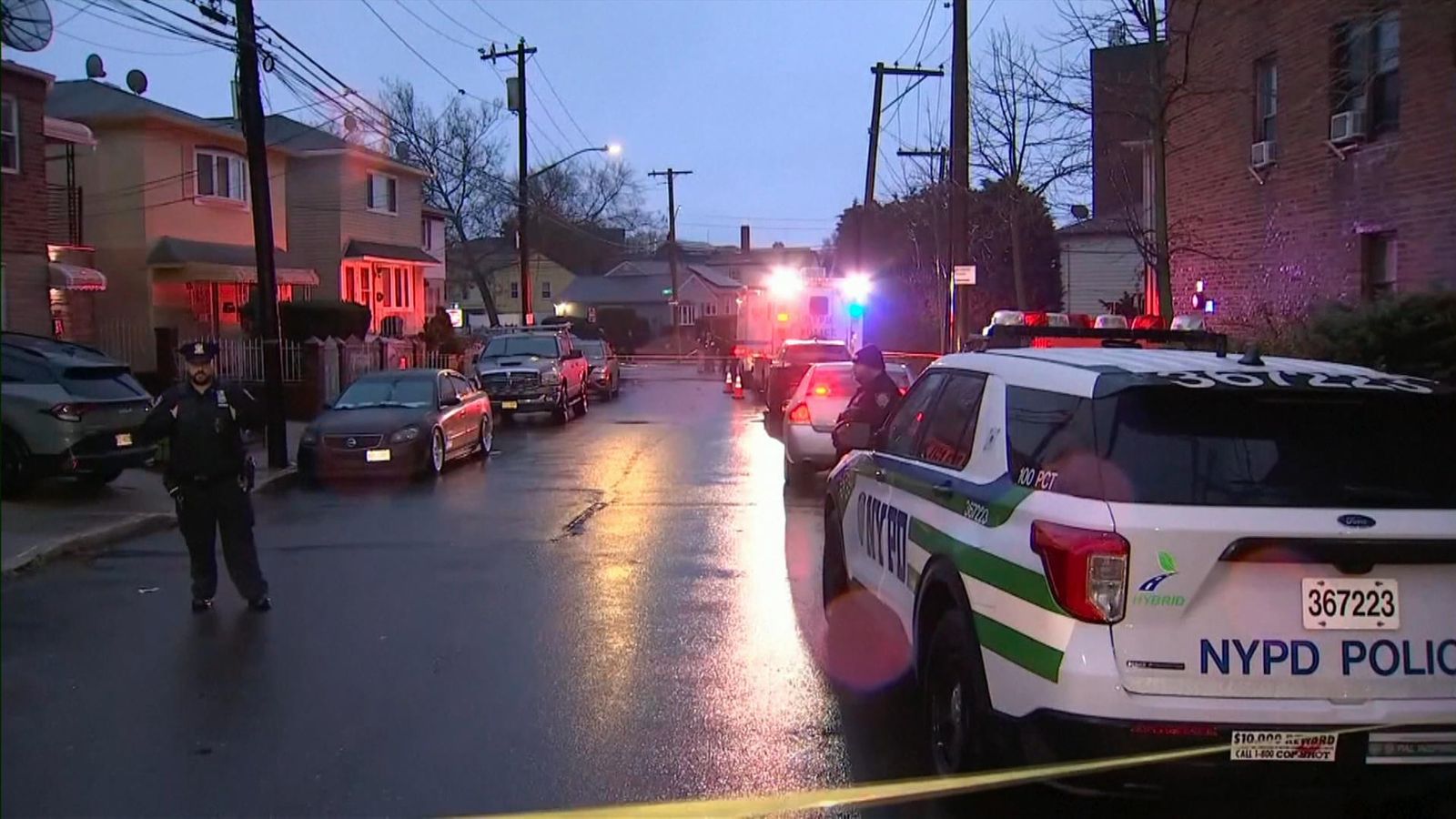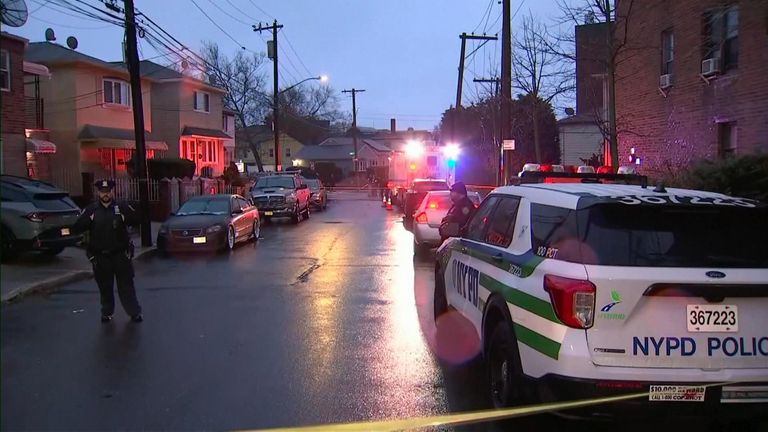 Four people, including two children, have been killed by a relative in New York, according to police.
Those stabbed to death included a 12-year-old boy, an 11-year-old girl, a 44-year-old woman and a man in his 30s.
Officers were called to reports of an incident in the city's Queens borough after a girl said "her cousin is killing her family members".
The 11-year-old was found in front of the house and the other three were found inside bedrooms, police added.
A fifth person, a 61-year-old woman, is in a critical condition in hospital after suffering from multiple stab wounds.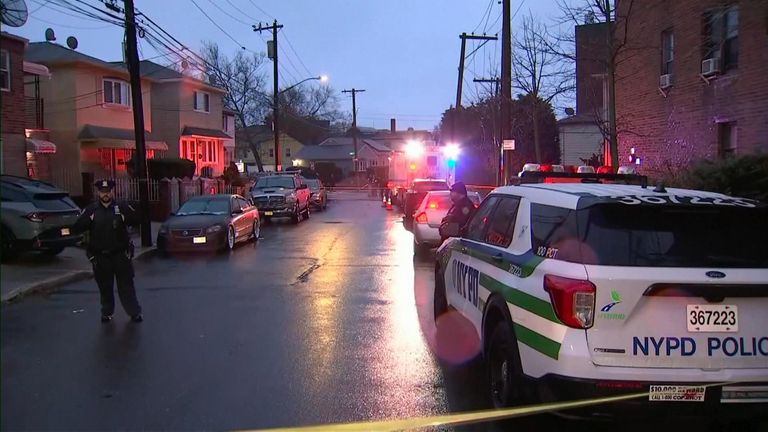 Suspect Courtney Gordon, 38, was shot dead by police.
The two officers who responded to the scene on Sunday morning were also stabbed, police said.
Jeffrey Maddrey, NYPD chief of patrol, said one officer was struck in the neck and the other in the face.
The two officers were taken to hospital and are expected to recover.
Read more US news:
Suspect identified in deaths of three homeless people
Inflatable Santa Claus gunned down in drive-by shooting
"The weapon that was used to injure the officers was a typical kitchen steak knife," Mr Maddrey told a press conference on Saturday.
He said it is unknown at this stage if it was the same weapon used against the other victims.
Mr Maddrey said additional offers sent to the scene were not able to enter the home immediately because there was a fire inside the living room.
It is believed Gordon had been visiting the family at their home in the Far Rockaway neighbourhood.
"This scene was chaos. Multiple victims, a house on fire, and a mad man on a rampage, on a mission," Patrick Hendry, the head of the New York Police Department's police union, said.
"The skill that this police officer had shooting and stopping the threat after he was being stabbed. Unbelievable skill," he said.
Rock legends Kiss 'immortalised' as digital superhero-style avatars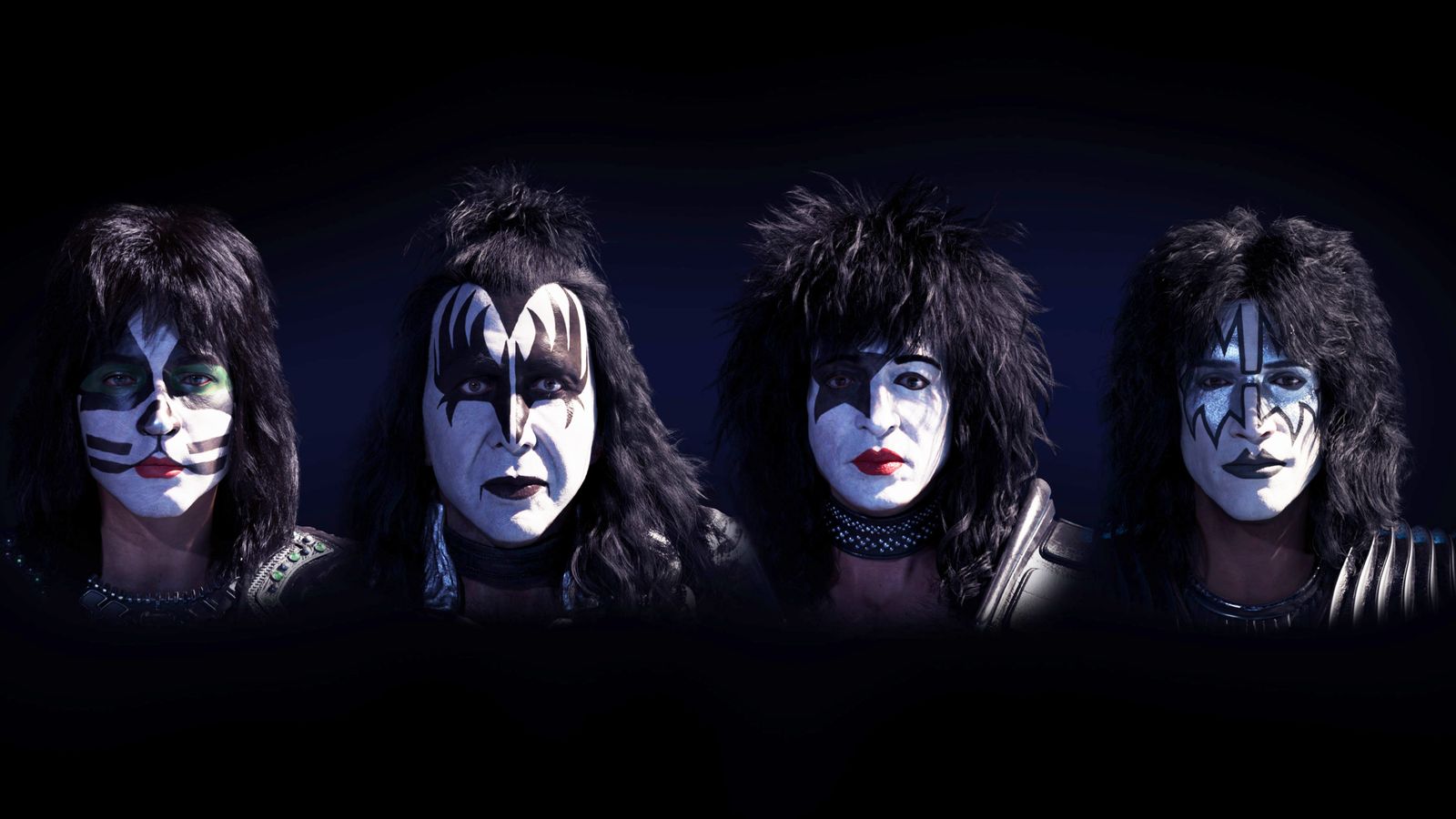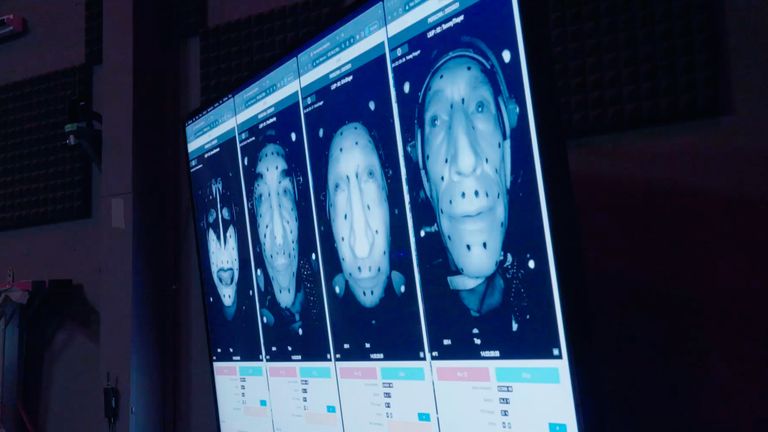 US rock band Kiss will live on as superhero-style digital avatars after playing their final live gig in New York.
Gene Simmons, Paul Stanley, Eric Singer and Tommy Thayer, performed on Saturday night in the city's Madison Square Garden, before leaving the stage to reveal their new digital alter egos.
Named Demon, the Starchild, Catman, and Spaceman, the holographic stars have been created with motion capture technology by Industrial Light & Magic.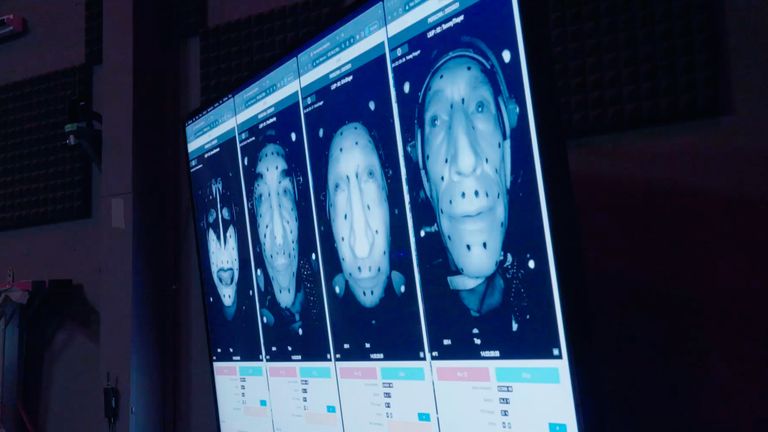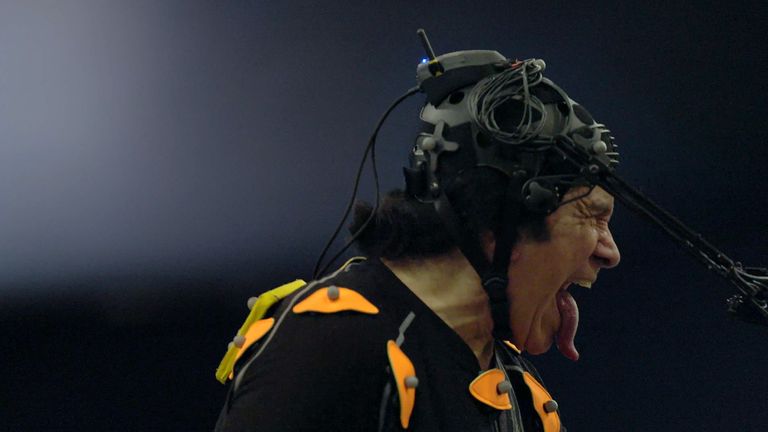 The Hollywood special effects company was founded by Star Wars creator George Lucas in 1975 and has worked on films including Jurassic Park, Indiana Jones, Harry Potter, and The Avengers.
Swedish firm Pophouse Entertainment, which worked on the avatars used in the Abba Voyage shows in London, was also involved.
Kiss frontman Stanley said the avatars – complete with the band's iconic makeup – would "see Kiss immortalised".
"What we've accomplished has been amazing," he said.
"But it's not enough. The band deserves to live on because the band is bigger than we are."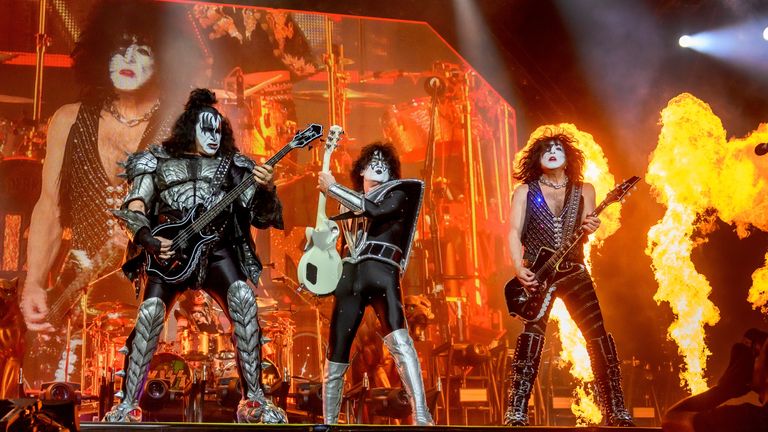 Read more technology and entertainment news:
How AR is filling in gaps at world's museums
The main contenders on gaming's Oscars night
Virtual Kiss's first performance upon their unveiling was God Gave Rock And Roll To You.
'Places we've never dreamed of'
The avatars will now be available for live shows around the world and in digital online settings, which some people collectively refer to as the metaverse.
Ariana Grande is among the pop stars to have performed in the hit video game Fortnite, and Lil Nas X has done the same inside the similarly popular Roblox.
Kiss bassist Simmons said the band will go to "places we've never dreamed of before".
In the 50 years since they were formed in 1973, they have been on more than 30 tours, sold more than 100 million albums worldwide, and been inducted into the Rock and Roll Hall of Fame.
Inflatable Santa Claus gunned down in Kentucky drive-by shooting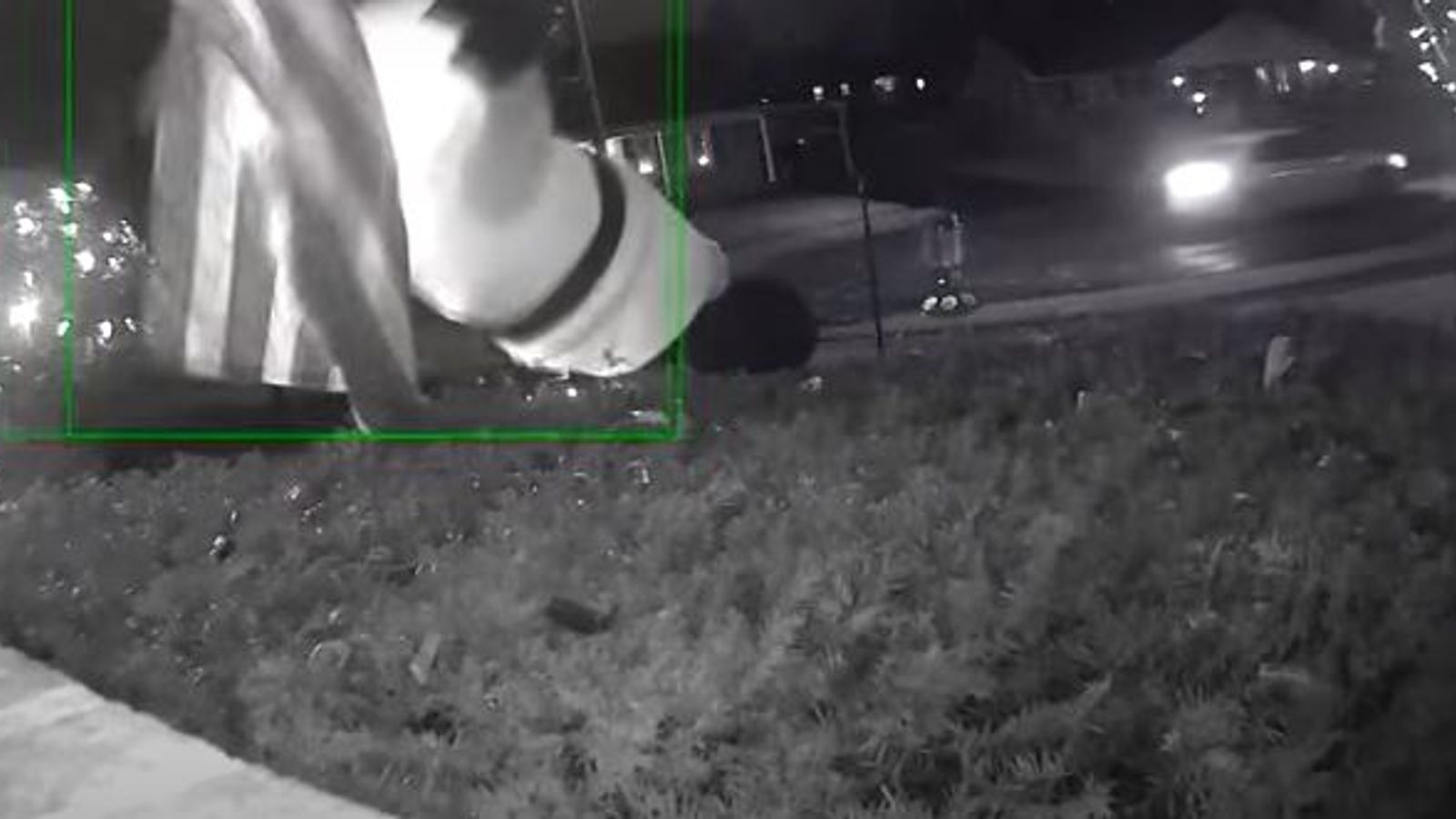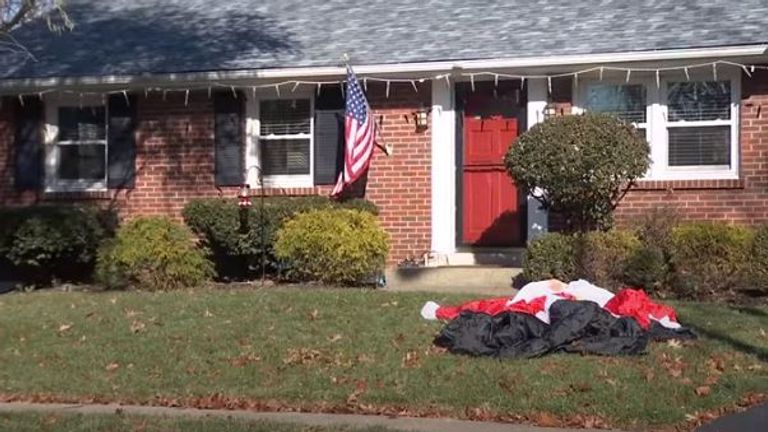 A giant blow-up Santa has been gunned down in a drive-by shooting in the US – with the deflating deed captured on video.
The unfestive act carried out in Lexington, Kentucky, left a gaping 46cm (18in) hole in the Father Christmas and raised concerns other similar inflatable decorations could be targeted by the trigger-happy yobs, putting people in danger.
The Santa Claus, which had pride of place in a couple's front garden, had been brought just days earlier for $200.
But it is hoped with the help of thimble-fingered neighbours that this St Nicholas could be stitched up and rise again, providing some much-needed yuletide cheer.
Homeowner Donald Nelson said: "Me and my wife were sitting on the couch watching TV and we heard a small bang or whatever and she asked me to take a look.
"When I looked out the front door, we saw the inflatable had fallen over."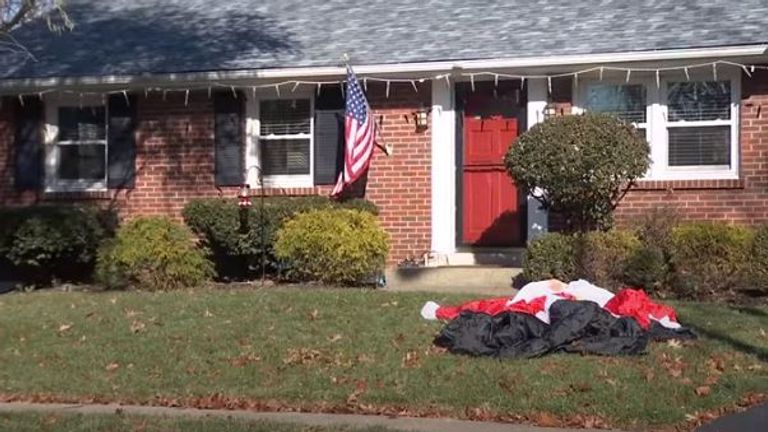 But it was only when he reviewed his CCTV footage the reality of what happened was brought home.
Mr Nelson said: "I went back and looked at our home security camera and it actually showed a vehicle turn around in the court and a sound that sounded like a firearm, shoot it.
"As soon as that noise went off, the inflatable fell down."
Read more on Sky News:
Actress apologises after claims about black people
Republican who spent campaign cash expelled from House
He added: "I mean, there's multiple neighbours that have inflatables too and I mean certainly they could be targeted also.
"If they've done one, they'll probably do several.
"Hopefully people will have Ring cameras, security cameras, that will catch a licence plate or give us a better description of who's doing this."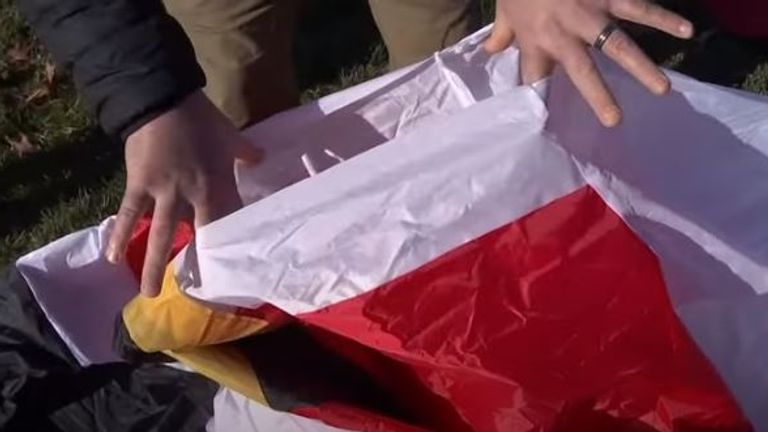 Mr Nelson went on: "We've got some neighbours that can sew and have promised their services to help get him up and going again… I just beg people to check and see what your kids are doing.
"I hope this doesn't happen to anyone else.
"We don't want anyone to get hurt. It's not a cute, fun thing.
"This is, you know, you're discharging a firearm at someone's home."
NBC affiliate Lex 18 reported that Mr Nelson filed a police report but hadn't had any updates as of Saturday.