A pensioner and three other men charged in connection with the death of a 17-year-old boy in west London have appeared in court.
Poran Singh, 71, Ajmeer Singh, 31, Manjit Singh, 27, and Amandeep Singh, 21, were charged with murdering Simarjeet Singh Nangpal, who died in Southall on Wednesday.
The teenager was found with stab injuries when police arrived to reports of a fight in Burket Close at 12.15am.
All four – who also live on the street where the alleged murder took place – appeared at Westminster Magistrates' Court on Saturday, facing a murder count each.
Wearing grey prison uniforms, they spoke only to confirm their names, dates of birth and addresses and did not enter any plea.
Prosecutor Jordan Pratt did not outline any details of the case and lawyers for the four men did not make any representations during the hearings, which lasted around a minute each.
District Judge John Law remanded them into custody to appear before the Old Bailey on Tuesday.
Home Secretary James Cleverly arrives in Rwanda to sign new asylum treaty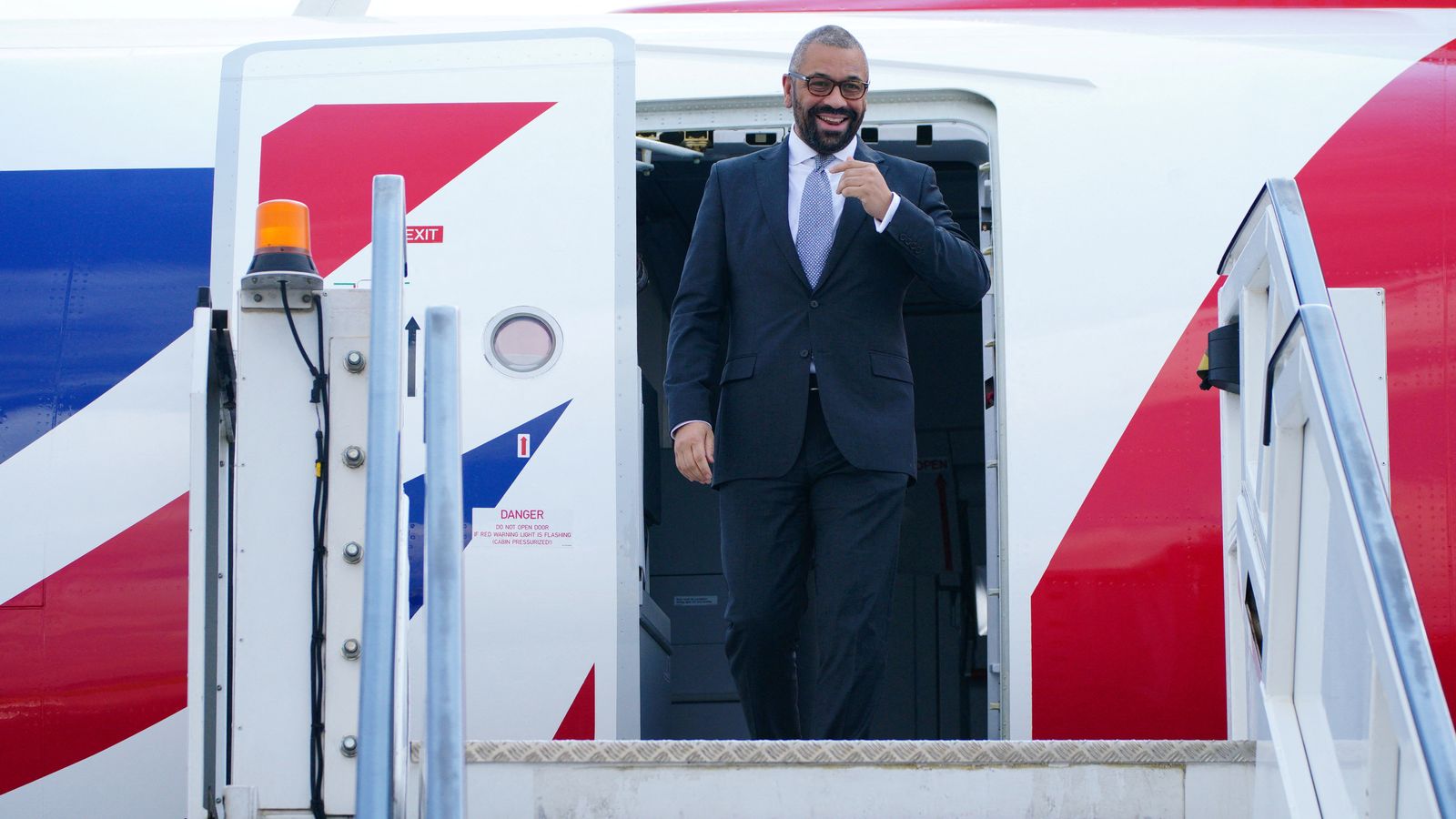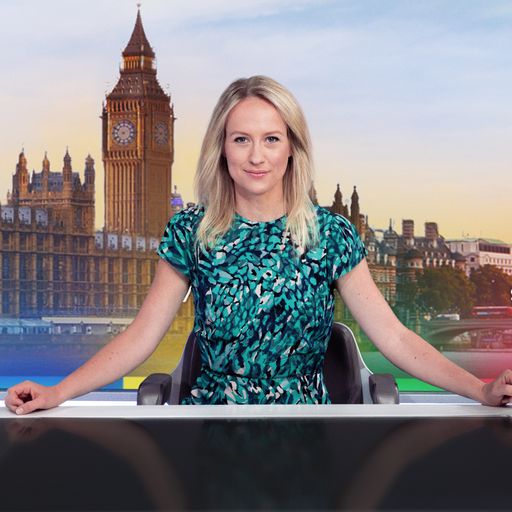 James Cleverly has arrived in Rwanda to sign a new treaty for the government's asylum plan.
It is part of Rishi Sunak's mission to make the deal to send migrants who arrive in the UK by irregular means to Rwanda legally watertight following the Supreme Court's ruling against the scheme.
In the wake of the judgement on 15 November, the government insisted it had been working on contingency measures and promised a treaty with Rwanda within days, along with emergency legislation in parliament.
Politics news – latest: Sunak suffers first Commons defeat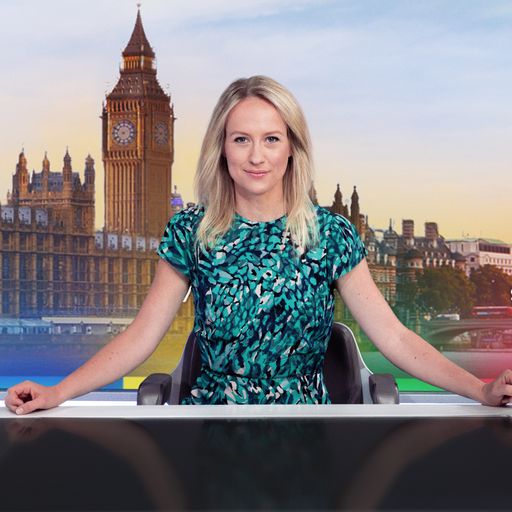 Politics Hub with Sophy Ridge
Sky News Monday to Thursday at 7pm.
Watch live on Sky channel 501, Freeview 233, Virgin 602, the Sky News website and app or YouTube.
Mr Cleverly said Rwanda "cares deeply about the rights of refugees" and he looks forward to meeting counterparts and signing the deal.
The home secretary said: "We are clear that Rwanda is a safe country, and we are working at pace to move forward with this partnership to stop the boats and save lives.
"The Supreme Court recognised that changes may be delivered in future to address the conclusions they reached – and that is what we have set out to do together, with this new, internationally recognised treaty agreement.
"Rwanda cares deeply about the rights of refugees, and I look forward to meeting with counterparts to sign this agreement and further discuss how we work together to tackle the global challenge of illegal migration."
There has been speculation Rwanda is pushing to get more money on top of the £140m already committed to the scheme.
The Sunday Times reported Kigali will be given a £15m top-up payment to agree fresh terms on its agreement with the UK.
Read more:
What is the government's Rwanda plan?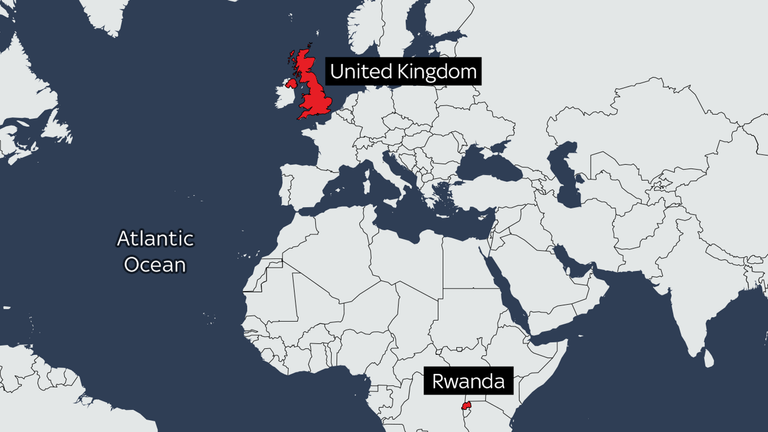 Mr Sunak met Rwanda's President Paul Kagame on the sidelines of the COP28 climate talks in Dubai on Friday but declined afterwards to say how much more money he would spend to make the scheme a success.
Downing Street insisted there had been no demand for extra money from Rwanda, with the prime minister's official spokesman saying: "Certainly I don't recognise that figure of £15m, there's been no request for additional funding for the treaty made by Rwanda, or not offered by the UK government."
There had also been reports that British lawyers could be stationed in Rwandan courts in a bid to address concerns by the Supreme Court, which found in its ruling there would be a "real risk" of people being returned home regardless of whether their asylum claims were justified or not, in a breach of international law.
But Rwandan government spokesperson Yolande Makolo said the idea was "completely off the table".
"We have non-removal clauses providing that no relocated individual shall be removed from Rwanda," she said.
Cleverly announces immigration plan

Labour's Yvette Cooper accused the government of "going round in circles" on the Rwanda scheme, saying Mr Cleverly was the third home secretary to visit the country in support of the deportation scheme, which she branded "simply a gimmick".
She said: "We want to stop dangerous boat crossings, they are undermining border security and putting lives at risk.
"What that means is we've got to have action to go after the criminal gangs who are making huge sums as a result of these dangerous boat crossings.
"Instead… it's a bit like Groundhog Day – you've got the third home secretary in less than two years off to Rwanda with another chequebook."
Mr Cleverly's visit comes after he laid out his five-point plan to cut legal immigration in the Commons yesterday, including a ban on care workers bringing their families over to the UK and raising the minimum salary required for a skilled worker visa to £38,700 from next spring.
Read more from Sky News:
Tories losing more 2019 voters to Reform UK than Labour
'Embarrassed' backbenchers demand action on net migration
Tory backbenchers remain unconvinced by government promises
The Rwanda scheme is making progress – or at least that's what the government would like you to think.
Today, Home Secretary James Cleverly arrived in Kigali to sign the long-awaited treaty with the Rwandan government.
But don't be fooled, the government isn't out of the woods yet.
With emergency legislation expected to be introduced to Parliament on Thursday, frustrated backbenchers from the right of the Conservative Party are still sceptical about how robust the legislation will be in reality.
Although the government likes to talk tough on immigration, right-wing MPs remain unconvinced by the Home Office's promises.
One Tory MP tells me colleagues are annoyed that the five-point plan announced yesterday in the hopes of curbing levels of legal migration was not announced sooner to see the impact ahead of a general election.
Having previously said the government's flagship Rwanda policy is in fact not the be-all and end-all, Mr Cleverly will be speaking at a press conference later, where he is expected to promote the success of this next step in the government's partnership with the country.
But there's just one thing.
Back home in Westminster, his understudy – Robert Jenrick – has been going off-script.
In an interview with Sky News's deputy political editor Sam Coates yesterday, the home secretary did not deny that the government had abandoned its 2019 manifesto commitment to get net migration below 250,000 before the next election.
However, on Sky News Breakfast with Kay Burley today, Mr Jenrick – speaking for the government – said he was committed to that manifesto pledge.
So which one is it?
Click to subscribe to Politics at Jack and Sam's wherever you get your podcasts
Speaking to Sky News this morning, immigration minister Robert Jenrick said he believed the government would meet its manifesto commitment of getting net migration below 250,000 before the next election – despite the current figure standing at a record-breaking 745,000 in 2022.
Put to him that even with the new measures announced yesterday, the government would still fall short of its target of 229,000, Mr Jenrick said reducing net migration "matters a great deal to me and to the government – and so if we need to do more, we will".
New migration measures will have 'profound impact'

Mr Jenrick, who has taken a hardline stance on migration issues, also told Sky News he was confident that flights to Rwanda would take off before the next election, which stands in contrast to colleagues – including the chancellor, who said there was "no guarantee" deportation flights to Rwanda will take off next year.
Armed officers at scene of 'serious assault' in Aberfan, South Wales Police say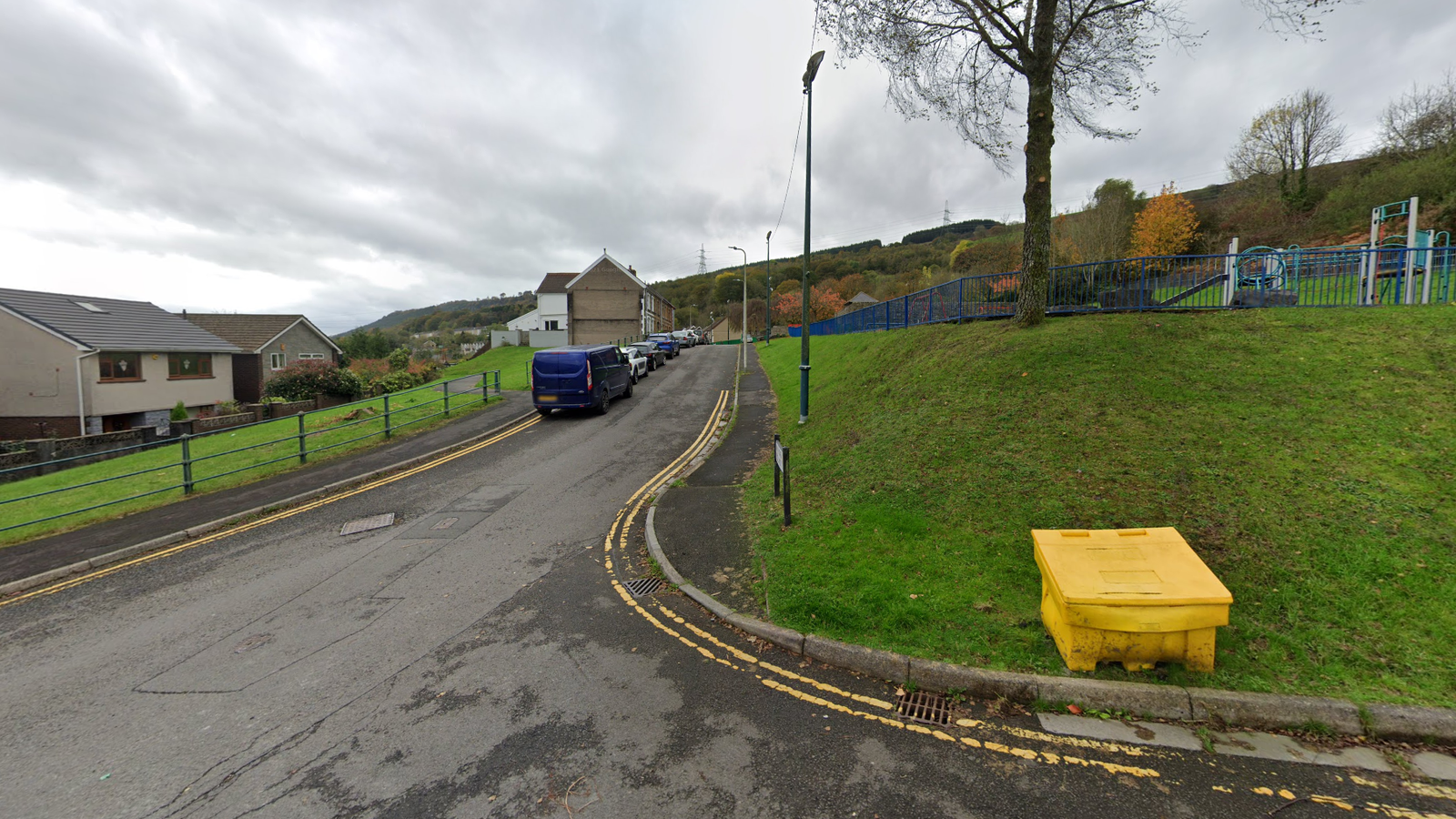 Emergency services are responding to reports of a serious assault in Aberfan, South Wales Police have said.
Armed officers are in the area, police said, and residents have been urged to avoid the area.
The incident took place on Moy Road just before 9.10am this morning.
A school and a childcare centre have been placed in lockdown while police deal with the incident.
Trinity Childcare and Family Centre said: "We are currently in lockdown as a precaution due to an incident within the community. All staff and children are safe."
Rhiannon Stephens Davies, head teacher of Greenfield School, said: "We are aware of an ongoing police incident in Aberfan.
"We just wanted to reassure you that as a precaution we are keeping the pupils safe inside the building, and all perimeter gates are locked."
Gerald Jones, MP for Merthyr Tydfil and Rhymney, said: "I have spoken to police regarding a serious incident in Aberfan this morning.
"You may see an increased police presence in the area, and I'd encourage everyone to co-operate with police officers as they deal with the incident."
Welsh Senned member, Dawn Bowden, said: "I am aware of a serious incident in Aberfan this morning.
"I have spoken to the police and will await further information from them.
"However, please take advice given by the police, who will be grateful for your co-operation while this incident is dealt with."
This breaking news story is being updated and more details will be published shortly.
Please refresh the page for the fullest version.
You can receive Breaking News alerts on a smartphone or tablet via the Sky News App. You can also follow @SkyNews on X or subscribe to our YouTube channel to keep up with the latest news.
Prince Harry 'unjustifiably treated less favourably than others' over protection in UK, court told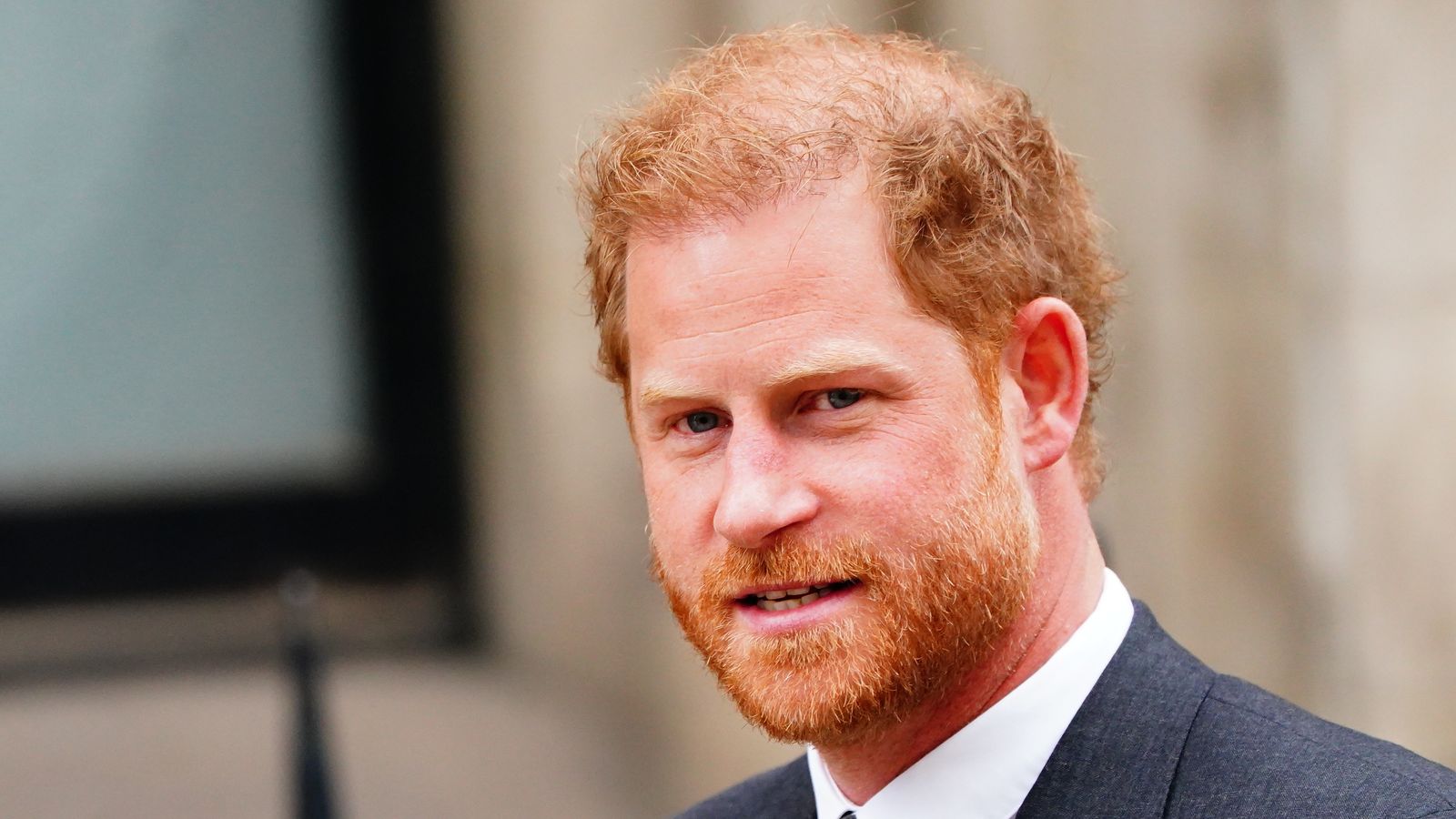 Prince Harry "has, unjustifiably, been treated less favourably than others" over his security arrangements when he is in the UK, a court has been told.
The Duke of Sussex is taking legal action against the Home Office over a decision in February 2020 that meant he would no longer be given the "same degree" of personal protective security when visiting.
The decision was made by the Executive Committee for the Protection of Royalty and Public Figures (Ravec).
Shaheed Fatima KC, representing the Duke of Sussex, said in a written submission: "Ravec should have considered the 'impact' that a successful attack on the claimant would have, bearing in mind his status, background and profile within the royal family – which he was born into and which he will have for the rest of his life – and his ongoing charity work and service to the public.
"Ravec should have considered, in particular, the impact on the UK's reputation of a successful attack on the claimant."
She added: "The claimant's consistent position has been – and remains – that he should be given state security in light of the threats/risks he faces."
Harry is not attending the hearing at the High Court, where much of the case will be heard in private over the next three days, with a decision expected at a later date.
Opening the case, his barrister said: "The starting point in this case is about the right to security and safety of a person – there cannot be a right of greater importance."
She said the duke "has engaged fully and properly with the evidence" and that his "unlawful and unfair treatment" was apparent from the documents.
Harry is asking the court to be treated in the way Ravec "has treated other people", she said, arguing that Ravec had chosen "not to follow its own written policy".
She said no Risk Management Board ("RMB") risk analysis had been carried out, adding: "This is the first time Ravec has ever decided to deviate from its policy in this way."
Ms Fatima said: "No good reason has been provided for singling the claimant out in this way".
She also argued Harry was entitled to make representations to Ravec before the decision was made.
Sir James Eadie KC, for the Home Office, said in written submissions that Harry has been treated in a lawful "bespoke" manner over his security arrangements.
He said in making the decision Ravec considers "the risk of a successful attack on that individual".
"In summary, Ravec considers the threat that an individual faces, which is assessed by reference to the capability and intent of hostile actors, the vulnerability of that individual to such an attack, and the impact that such an attack would have on the interests of the state," he said.
"As a result of the fact that he would no longer be a working member of the royal family, and would be living abroad for the majority of the time, his position had materially changed.
"In those circumstances, protective security would not be provided on the same basis as before. However, he would, in particular and specific circumstances, be provided protective security when in Great Britain."
But Ms Fatima argued that "case-by-case" security provision leads to "excessive uncertainty".
The case is one of five High Court claims Harry is involved in, including extensive litigation against newspaper publishers.
Earlier this year, he was refused permission to bring a further legal challenge against the Home Office over a Ravec decision that he should not be allowed to pay privately for protective security.