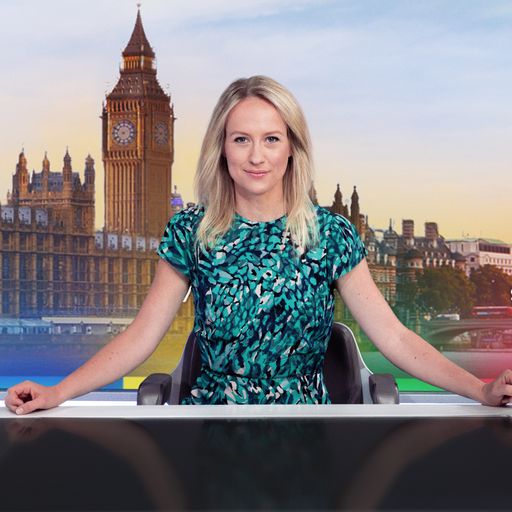 Boris Johnson was left "bamboozled" by the science around COVID, according to the government's then chief scientific adviser.
Extracts from Sir Patrick Vallance's diaries were shown to the official inquiry into the handling of the pandemic on Monday, with several references to the prime minister's difficulty in getting to grips with the data he was being shown.
Politics live: Johnson 'looked broken' in COVID meetings, claims adviser
One entry described a late afternoon meeting between the pair in May 2020 to discuss plans for schools, where the adviser wrote: "My god this is complicated and models will not provide the answer. PM is clearly bamboozled."
Ten days later, Sir Patrick wrote that Mr Johnson "sways between optimism and pessimism" and he was "still confused on different types of tests (he holds it in his head for a session and then it goes)."
Another extract from June 2020 said: "Watching [the] PM get his head around stats is awful. He finds relative and absolute risk almost impossible to understand."
And a further entry from same month said it was "a real struggle to get [Mr Johnson] to understand" graphs.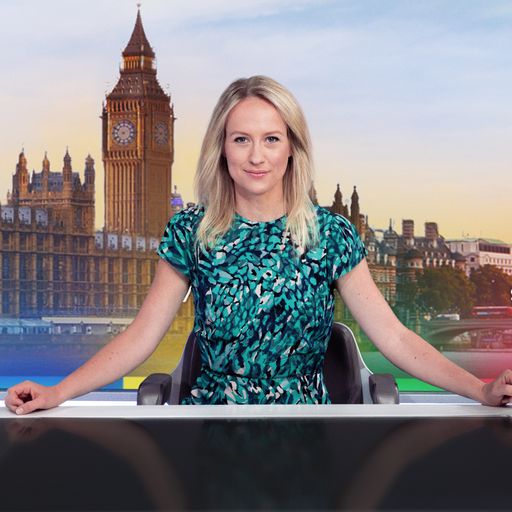 Politics Hub with Sophy Ridge
Sky News Monday to Thursday at 7pm.
Watch live on Sky channel 501, Freeview 233, Virgin 602, the Sky News website and app or YouTube.
Sir Patrick stood by his words when questioned by the inquiry's legal team, pointing to how Mr Johnson dropped science as a subject aged 15.
"He did struggle with some of the concepts and we did need to repeat them often," he added.
But while the senior scientist said it was "hard work sometimes to try and make sure that he had understood what a particular graph or piece of data was saying", Mr Johnson did not have a "unique inability to grasp some of these concepts", adding that it was "not unusual amongst leaders in Western democracies".
'Risk' of Eat Out To Help Out
Sir Patrick also revealed that the government's scientific and medical advisers were not told about Rishi Sunak's "Eat Out To Help Out" scheme until it was announced by the then chancellor, saying their advice about the increased risk of transmission would have been "very clear".
Written evidence from Mr Sunak to the inquiry said: "I don't recall any concerns about [the scheme] being expressed during ministerial discussions, including those attended by [Sir Patrick]."
But asked about the inconsistency with his own statement, Sir Patrick said: "Around that time lots of measures were being released and you will see repeated references in various minutes and notes and emails and indeed, I am sure, in my private notes, to our concern that people were piling on more and more things and this would come to drive R above one and I think that was discussed at cabinet as well.
"So I think it would have been very obvious to anyone that this was likely to cause, well, inevitably would cause an increase in transmission risk and I think that would have been known by ministers."
He added: "I would be very surprised if any minister didn't understand that these openings carried risk."
Rishi Sunak unveiled Eat Out To Help Out in July 2020 – but Sir Patrick Vallance says scientific and medical advisers weren't told about it beforehand

The division did not appear to be limited to that one scheme, however, with Sir Patrick's diaries showing how he thought scientific advisers were kept out of strategy meetings by both Number 10 and the Cabinet Office.
The adviser told the inquiry there were "periods when it was clear that the unwelcome advice we were giving was, as expected, not loved and that meant we had to work doubly hard that the science evidence and advice was being properly heard".
He added: "There were times, because we were giving unpalatable evidence and advice, people would prefer not to hear it."
Sir Patrick also said "pressure" was sometimes put on advisers to change advice, pointing to a WhatsApp exchange with the then health secretary Matt Hancock.
"[Mr Hancock] asked me to change something and I said no, we are not going to change our advice, because that is where the evidence bit comes in," said the adviser. "You have got to at least see that even if you disagree with it and don't want to do it."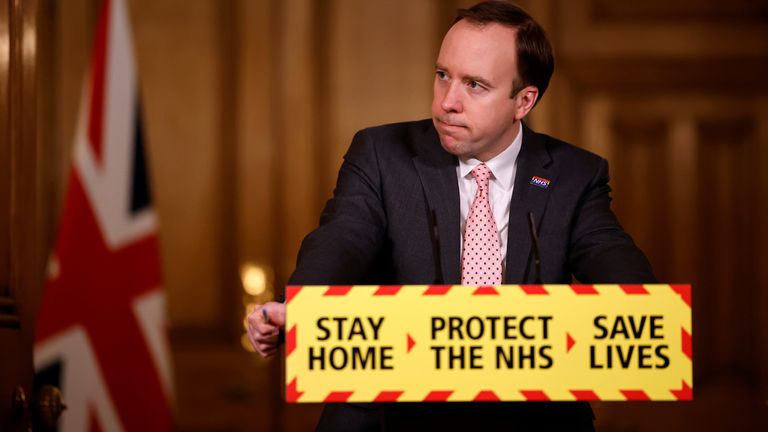 He added: "I am absolutely sure, because politicians are politicians, that there were attempts to manage us and make sure we were not always given the access we might need
"But I think overall we managed to get through all that… and make sure the advice and evidence was heard."
Asked about the WhatsApp exchange, a spokesman for Mr Hancock said: "Mr Hancock has supported the inquiry throughout and will respond to all questions when he gives his evidence."
Singapore releases national AI strategy 2.0, plans for 15,000 AI experts
The Singaporean government released its updated national strategy for artificial intelligence (AI) 2.0 on Dec. 4, in which it outlined how it plans to embrace innovation and tackle the challenges coupled with the technology. 
Singapore structured its AI strategy into three distinct systems, consisting of ten "enablers," which drive those systems and then 15 action steps to make the system work. It's first AI strategy was introduced in 2019.
The updated plan's systematic approach focuses on three main areas of its society, including what it calls "activity drivers," "people and communities," and "infrastructure and environment."
Building a smart nation
Among the action steps is Singapore's plan to develop new AI "Centers of Excellence" (CoEs) across companies operating in the country to foster "sophisticated AI value creation and usage in key sectors."
The updated AI plan also has benchmarks of equipping governmental agencies with "specialized knowledge, technical capabilities, and regulatory tools" and "sharpening" AI proficiency in all Singaporean public officers.
According to the vision, Singapore plans to use its government capacity to create resources to support AI adoption in the public sector.
Additionally, it said it plans to boost its quantity of "AI practitioners" or local experts to 15,000 through scaling up AI-specific training programs and technology and AI talent pipelines, and that it "remains open" to global talent.
The report said that various tech training programs centered around AI development have placed over 2,700 individuals in "good jobs" to date.
Increasing compute
Singapore, like many other countries around the world, said it also plans to increase its computing capacity.
To do this, Singapore said it plans to "deepen" partnerships with major players in the industry, including chipmakers and cloud services providers (CSPs), as well as support local Singapore-based compute industry firms.
Related: AI's energy consumption concerns echo Bitcoin mining criticisms, says Heatbit founder
It plans to implement its action steps over the next 3-5 years to support its ambitions in the AI sector.
Singapore follows other countries in its push to embrace AI. Recently, at its AI Safety Summit, the United Kingdom said it plans to invest 300 million pounds into obtaining and operating 2 AI supercomputers to boost its own footprint in the global AI race. 
OpenAI, one of the world's leading AI developers, announced a partnership with G42 in Dubai to expand its reach into the Middle East region.
Meanwhile, the United States, one of the world's top chip manufacturing hubs, has begun to tighten export controls targeting certain countries on its technology to develop and power high-level AI systems.
Magazine: Outrage that ChatGPT won't say slurs, Q* 'breaks encryption', 99% fake web: AI Eye
Taiwan will review global trends before deciding on crypto ETFs
Taiwan's principal financial regulator, the Financial Supervisory Commission (FSC), is considering allowing crypto exchange-traded funds (ETFs) in the country, but only after analyzing the product's development in other markets worldwide. At the moment, the FSC considers itself to be "in the exploratory phase." 
According to a Dec. 5 report in the Taiwanese newspaper, the Commercial Times, the FSC is closely watching developments in the United States, where the Securities and Exchange Commission will review spot Bitcoin (BTC) ETFs in January. It also monitors developments in Canada and Australia, where local exchanges trade crypto ETFs.
The FSC also reportedly acknowledged the launch of numerous cryptocurrency futures commodities listed on the Toronto Stock Exchange, the New York Stock Exchange, the Nasdaq Exchange, the Chicago Board Options Exchange and the Hong Kong Stock Exchange, among others.
The FSC intends to gradually liberalize the rules for digital asset trading, but it should rely on "self-discipline and regulation." According to the report, Taiwanese regulators have repeatedly blocked crypto ETF initiatives by local investment banks in recent years due to the high volatility of cryptocurrencies.
Cointelegraph reached out to the Financial Supervisory Commission for further information.
Related: Bitcoin ETFs, user experience will drive adoption — eToro CEO
Crypto regulatory developments have recently accelerated in Taiwan. In October, local legislators introduced the Virtual Asset Management Bill, a 30-page document outlining regulatory demands for the industry.
It suggests some common-sense obligations for virtual asset service providers, such as separating customer funds from the company's reserve funds, and, at the same time, doesn't require stablecoin issuers to hold a 1:1 ratio of reserve funds and doesn't prohibit algorithmic stablecoins.
In September, the FSC released industry guidelines for virtual asset service providers, outlawing foreign non-licensed entities, with major local crypto exchanges forming a self-regulatory association.
Magazine: Real AI use cases in crypto. Crypto-based AI markets, and AI financial analysis
Web3 firm detects major security flaw in common smart contracts
Smart contract development firm Thirdweb reported a security vulnerability that potentially "impacts a variety of smart contracts across the Web3 ecosystem."
On Dec. 4, Thirdweb reported a vulnerability in a commonly used open-source library that could impact specific pre-built smart contracts, including some of its own. However, Thirdweb's investigations concluded that the smart contract vulnerability has not yet been exploited, allowing a small window of opportunity for Web3 firms to avoid a possible hack.
Highlighting the vulnerability's potential to cause massive damage if not rectified immediately, Thirdweb stated:
"The impacted pre-built contracts include but are not limited to DropERC20, ERC721, ERC1155 (all versions), and AirdropERC20."
Following the proactive warning to Web3 ecosystem, the firm cautioned users who deployed its contracts before Nov. 22 to "take mitigation steps" independently or by using a company-provided tool.
IMPORTANT

On November 20th, 2023 6pm PST, we became aware of a security vulnerability in a commonly used open-source library in the web3 industry.

This impacts a variety of smart contracts across the web3 ecosystem, including some of thirdweb's pre-built smart contracts.…

— thirdweb (@thirdweb) December 5, 2023
Thirdweb also advised developers to help users revoke approvals on all affected contracts using revoke.cash, "which will protect your users if you choose not to mitigate the contract," DefiLlama developer "0xngmi" commented on the request to revoke approvals.
btw this seems important, theyre asking to revoke all approvals to third web contracts (you might have interacted with them without knowing as theyre white-labelled, especially if you do stuff around nfts) https://t.co/T1YU9xnIRb

— 0xngmi (@0xngmi) December 5, 2023
Thirdweb has contacted the maintainers of the open-source library at the root of the vulnerability and contacted other teams potentially impacted by the issue.
It also pledged to increase investment in security measures and double bug bounty payouts from $25,000 to $50,000 while implementing a more rigorous auditing process. The firm also offered a grant to cover contract mitigations.
"We understand that this will cause disruption, and we are treating the mitigation of the issue with the utmost seriousness. We will be offering a retroactive gas grant to cover fees for contract mitigations."
Full details of the vulnerability were not disclosed for security purposes, and Cointelegraph contacted Thirdweb for further updates but was redirected to the blog post.
Related: 5 smart contract vulnerabilities: How to identify and mitigate them
The firm raised $24 million in a Series A funding round with Haun Ventures, Coinbase, Shopify and Polygon in August 2022.
The Web3 company, which provides multichain smart contract deployment tools for gaming, minting, marketplaces and wallets, claims to have more than 70,000 developers using its services monthly.
Magazine: Real AI use cases in crypto: Crypto-based AI markets, and AI financial analysis