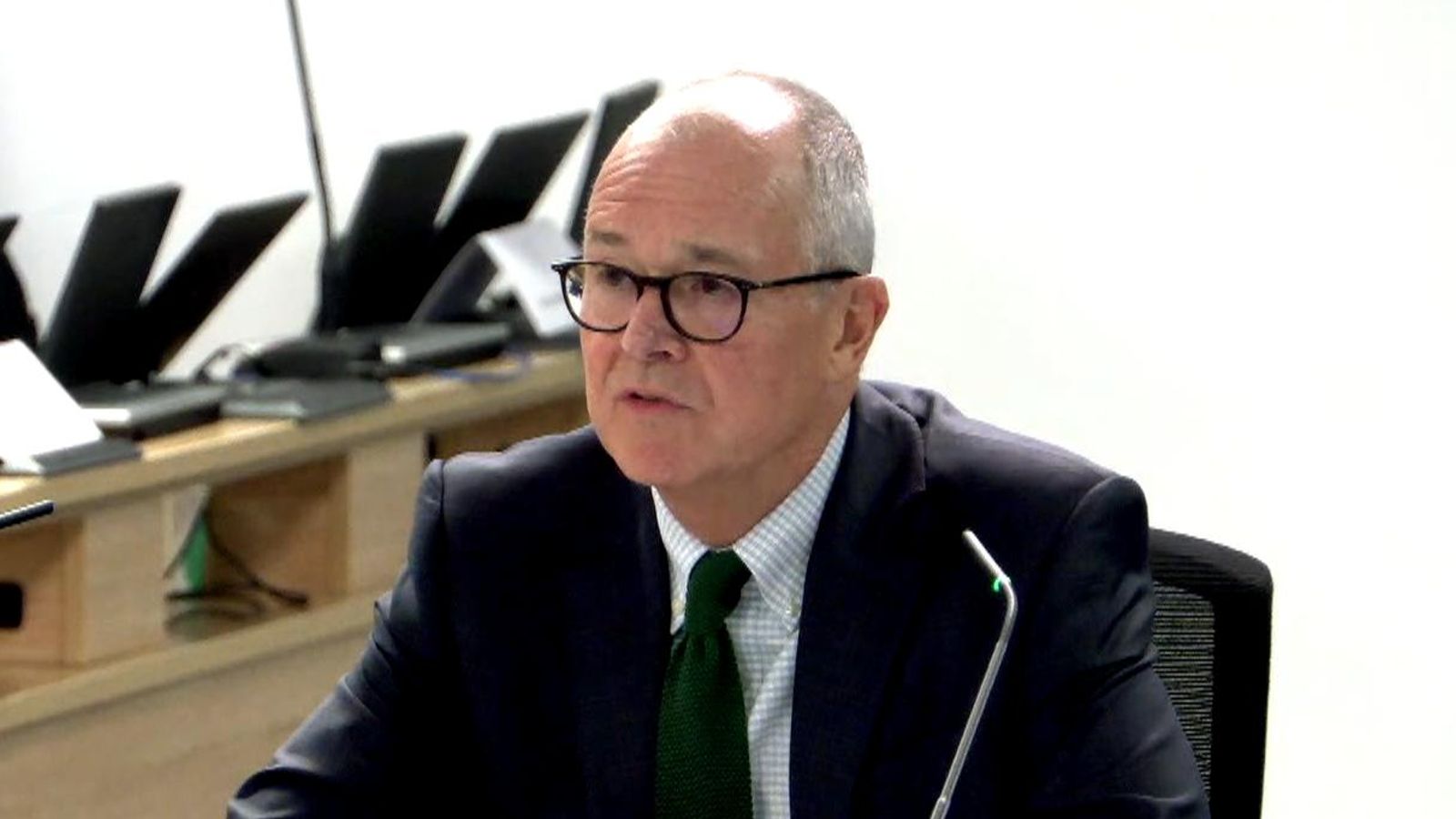 'Rishi thinks just let people die': Dominic Cummings' claim revealed in Sir Patrick Vallance's COVID diary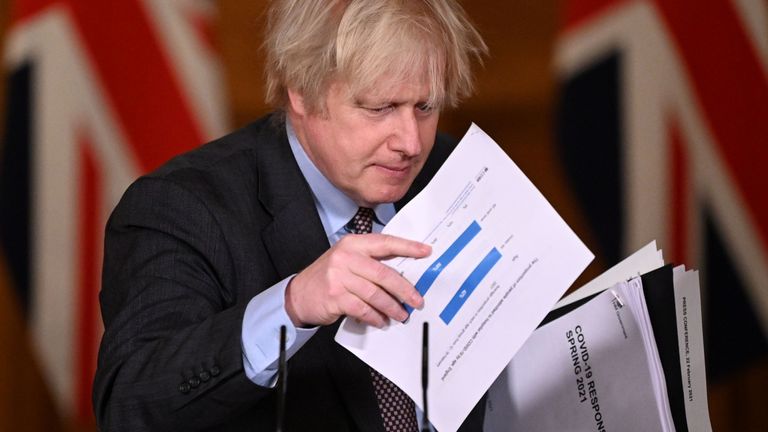 Rishi Sunak thought the government should "just let people die" rather than see the country go into another lockdown, Dominic Cummings is said to have claimed.
A diary entry from the government's former chief scientific adviser, Sir Patrick Vallance, said Mr Cummings made the remark during a heated meeting over whether to impose stricter pandemic measures back in October 2020.
In the extract, shown to the official COVID inquiry on Monday, Sir Patrick said the then-prime minister, Boris Johnson, had argued against any lockdown, saying he was for "letting it all rip" and that those who would die from contracting the virus had "had a good innings".
Politics live: Johnson 'looked broken' in COVID meetings, claims adviser
Sir Patrick then detailed a row between Mr Johnson and his chief adviser, with Mr Cummings calling for the PM to act, "arguing we need to save lives".
The chief scientist described Mr Johnson as "getting very frustrated" and "throwing papers down" in the meeting, before saying: "Looks like we are in a really tough spot, a complete shambles. I really don't want to do another national lockdown".
But according to the entry, the prime minister was told "to go down this route of letting go, 'you need to tell people – you need to tell them you are going to allow people to die".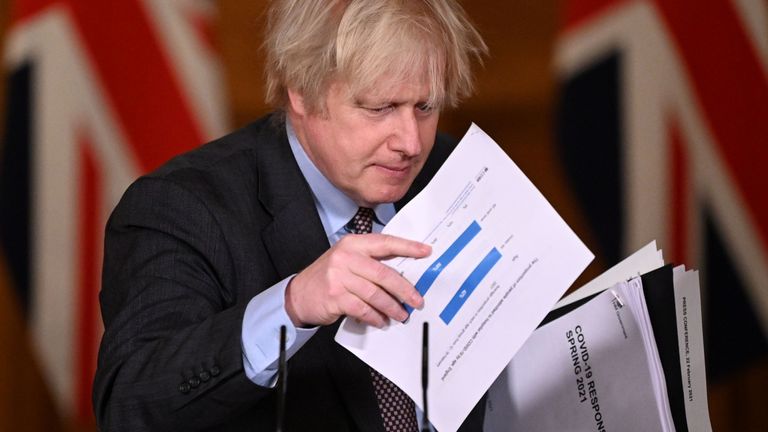 The meeting ended with an agreement to "beef up" the tier system being implemented across the country at the time and to "consider a national lockdown".
Sir Patrick also wrote: "DC [Dominic Cummings] says 'Rishi thinks just let people die and that's OK."
The scientific adviser concluded it "all feels like a complete lack of leadership" – words he stood by at Monday's COVID inquiry hearing.
Asked about the extract by the inquiry's legal team, Sir Patrick added: "It must have felt like a complete lack of leadership and reading it, it feels like quite a shambolic day."
'Risk' of Eat Out To Help Out
Earlier in the hearing, Sir Patrick also revealed the government's scientific and medical advisers were not told about Mr Sunak's "Eat Out To Help Out" scheme until it was announced by the then chancellor, saying their advice about the increased risk of transmission would have been "very clear".
Written evidence from Mr Sunak to the inquiry said: "I don't recall any concerns about [the scheme] being expressed during ministerial discussions, including those attended by [Sir Patrick]."
PM has to answer serious allegations
Sir Patrick Vallance today detailed the tug of war in government in the run-up to the first and second lockdowns – and in the course of it, made some serious allegations which Rishi Sunak will have to answer when he appears before the inquiry.
Its seriousness is not just that it comes from the chief scientist – who has no political axe to grind – but that much of this evidence is not in hindsight, but from contemporaneous notes in his diary.
The Treasury's Eat Out to Help Out Scheme has been much picked over in this inquiry and Sir Patrick confirms the department did not seek any scientific advice before launching it and that it would have increased transmission risk.
That brings us up to the most damaging allegation against Mr Sunak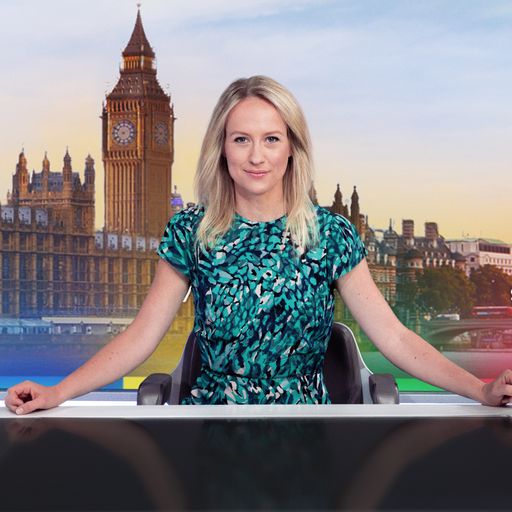 Politics Hub with Sophy Ridge
Sky News Monday to Thursday at 7pm.
Watch live on Sky channel 501, Freeview 233, Virgin 602, the Sky News website and app or YouTube.
But asked about the inconsistency with his own statement, Sir Patrick said: "Around that time lots of measures were being released and you will see repeated references in various minutes and notes and emails and indeed, I am sure, in my private notes, to our concern that people were piling on more and more things and this would come to drive R above one and I think that was discussed at cabinet as well.
"So I think it would have been very obvious to anyone that this was likely to cause, well, inevitably would cause an increase in transmission risk and I think that would have been known by ministers."
He added: "I would be very surprised if any minister didn't understand that these openings carried risk."
A Number 10 spokesperson said they would not be commenting on specific evidence while the inquiry was ongoing.
But they said Mr Sunak believed it was "important that we learn the lessons of COVID, and that where lessons are to be learned, we do that in the spirit of transparency and candour", adding: The government has submitted more than 55,000 documents in support of their work and continues to fully participate with the inquiry."
Rishi Sunak unveiled Eat Out To Help Out in July 2020 – but Sir Patrick Vallance says scientific and medical advisers weren't told about it beforehand

The division did not appear to be limited to that one scheme, however, with Sir Patrick's diaries showing how he thought scientific advisers were kept out of strategy meetings by both Number 10 and the Cabinet Office.
The adviser told the inquiry there were "periods when it was clear that the unwelcome advice we were giving was, as expected, not loved and that meant we had to work doubly hard that the science evidence and advice was being properly heard".
He added: "There were times, because we were giving unpalatable evidence and advice, people would prefer not to hear it."
Sir Patrick also said "pressure" was sometimes put on advisers to change advice, pointing to a WhatsApp exchange with the then health secretary Matt Hancock.
"[Mr Hancock] asked me to change something and I said no, we are not going to change our advice, because that is where the evidence bit comes in," said the adviser. "You have got to at least see that even if you disagree with it and don't want to do it."
He added: "I am absolutely sure, because politicians are politicians, that there were attempts to manage us and make sure we were not always given the access we might need
"But I think overall we managed to get through all that… and make sure the advice and evidence was heard."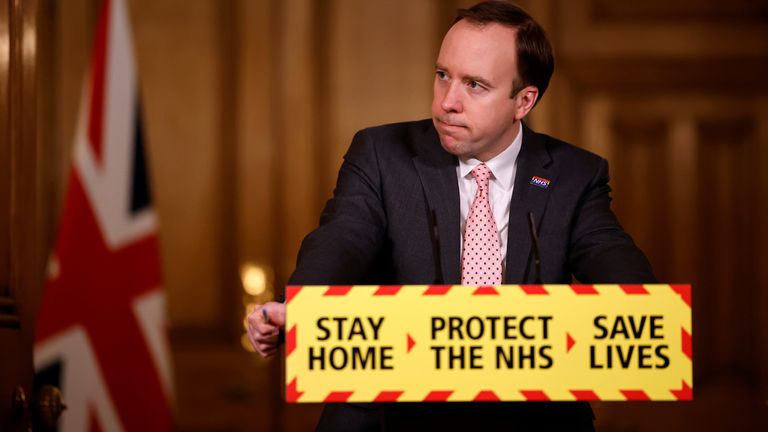 Asked for his opinion on Mr Hancock after working with him throughout the pandemic, Sir Patrick said: "He had a habit of saying things which he didn't have a basis for.
"He would say them too enthusiastically, too early without the evidence to back them up and then have to backtrack from hem days later.
"I don't know to what extent that was over-enthusiasm versus deliberate. I think a lot of it was over-enthusiasm, but he definitely said things that surprised me because I knew that the evidence base wasn't there."
A spokesman for Mr Hancock said: "Mr Hancock has supported the inquiry throughout and will respond to all questions when he gives his evidence."
Johnson 'bamboozled'
Mr Johnson's understanding of the science was also brought into question by Sir Patrick, who said the prime minister was left "clearly bamboozled" during a meeting between the pair about schools in May 2020.
Ten days later, Sir Patrick wrote that Mr Johnson "sways between optimism and pessimism" and he was "still confused on different types of tests (he holds it in his head for a session and then it goes)."
Another extract from June 2020 said: "Watching [the] PM get his head around stats is awful. He finds relative and absolute risk almost impossible to understand."
And a further entry from same month said it was "a real struggle to get [Mr Johnson] to understand" graphs.
'Science was not Boris Johnson's forte'

Sir Patrick again stood by his entry when questioned by the inquiry's legal team, pointing to how Mr Johnson dropped science as a subject aged 15, adding: "He did struggle with some of the concepts and we did need to repeat them often."
But while the senior scientist said it was "hard work sometimes to try and make sure that he had understood what a particular graph or piece of data was saying", Mr Johnson did not have a "unique inability to grasp some of these concepts", adding that it was "not unusual amongst leaders in Western democracies".
UK weather: New warnings issued as 1,500 properties still without power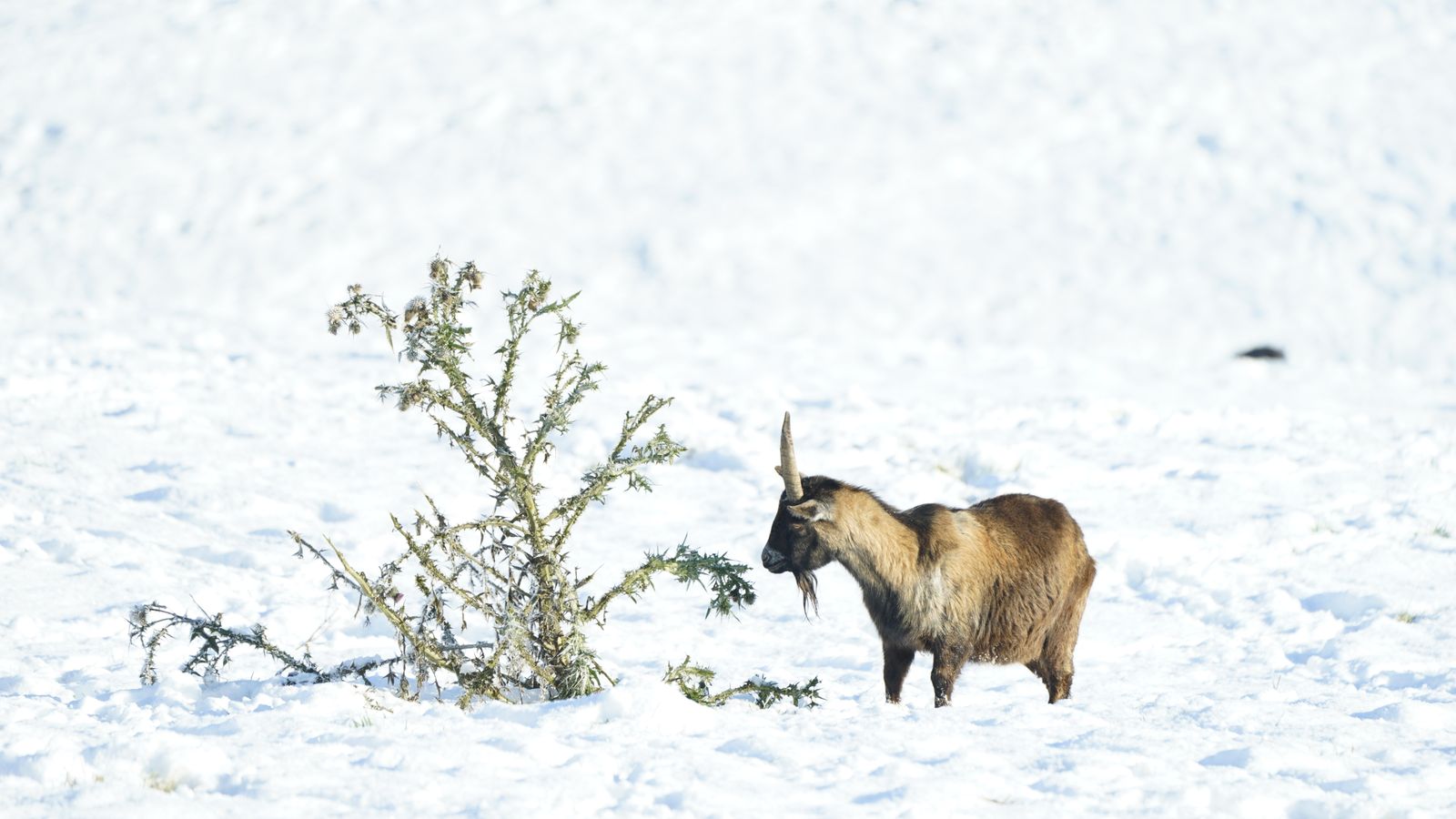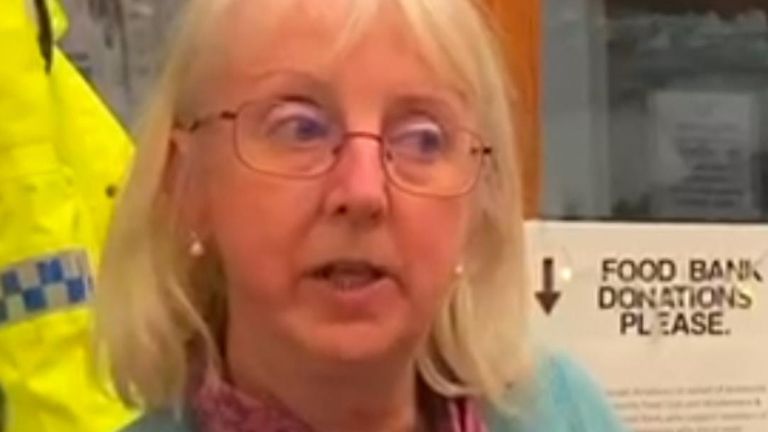 Around 1,500 homes and businesses are still without power after heavy snow caused major power cuts in Cumbria.
It came as much of the country was hit by cold and wet conditions over the weekend, including a low of -12.5C recorded in northern Scotland overnight.
Freezing conditions are forecast to continue on Monday and the Met Office has issued new yellow weather warnings for snow, ice and rain.
Cumbria was one of the worst affected regions over the weekend, with up to 30cm of snow falling in places.
Officials declared a major incident in the county on Saturday and advised people not to travel unless necessary.
Weather latest: Town 'feels like ski resort'
Cumbria residents seek refuge in church

Dozens of motorists in the Lake District were forced to abandon their cars overnight. Many were forced to seek refuge in local community centres, primary schools and a church.
Electricity North West said its engineers had been "battling treacherous conditions" throughout the weekend and were still working on restoring supplies on Sunday evening.
Another 7,500 homes and businesses have been reconnected after earlier being hit by power cuts.
Check the five-day forecast for your area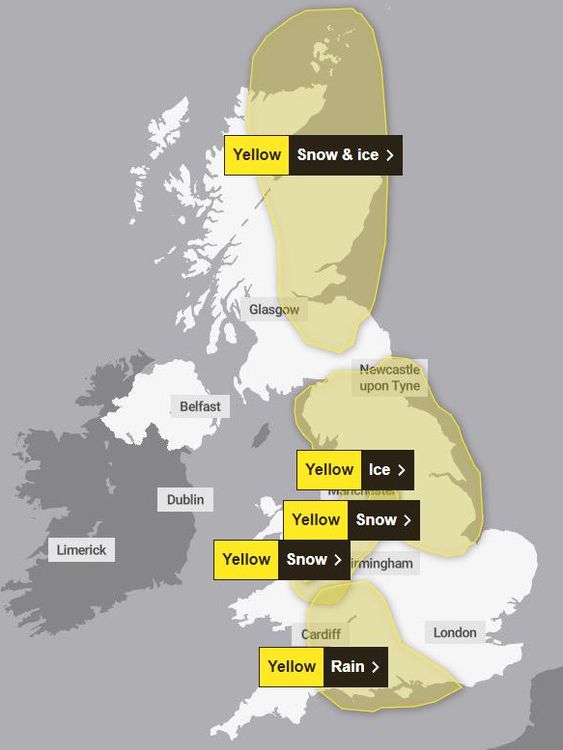 The weather also caused disruption to travel, including at East Midlands Airport, which was forced to temporarily close its runway on Sunday.
It came after some flights were cancelled at Glasgow Airport and London Stansted Airport on Saturday.
Read more from Sky News:
COVID inquiry about 'scapegoating', Johnson's sister says
Woman seen being carried into car is found safe
Pentagon 'aware of reports' US warship attacked in Red Sea
The Met Office's new weather warnings include alerts for ice across much of northern England and parts of the Midlands, as well as snow for higher areas of Wales and the Peak District.
The weather agency said there was a risk that snow will lead to major travel disruption and there could be "accumulations of 2cm to 5cm on some roads above around 150m, and perhaps 10cm to 15cm on roads above around 350m".
The warning runs from Sunday evening until 12pm on Monday.
Weather causing chaos in Cumbria

The Met Office also issued a yellow weather warning for rain across parts of southern Wales and southwest England, with the alert due to come into force from midnight and run until 6pm on Monday.
Forecasters said there was a risk of flooding to some homes and businesses, as well as potential disruption to train and bus services.
The RAC warned northern parts of the country were facing an "ice rink on Monday as snow refreezes overnight" and advised motorists to take care.
Spokesperson Simon Williams said: "We're expecting some very treacherous icy conditions in northern parts, so those who have to drive should exercise great caution.
"If it's possible to delay or even abandon journeys that may well be the best option."
However, Met Office meteorologist Tom Morgan said the weather would likely become milder later in the week.
He added: "So there is an end in sight to the wintry weather."
Rishi Sunak suggests more tax cuts are on the way – but refuses to commit to triple lock manifesto pledge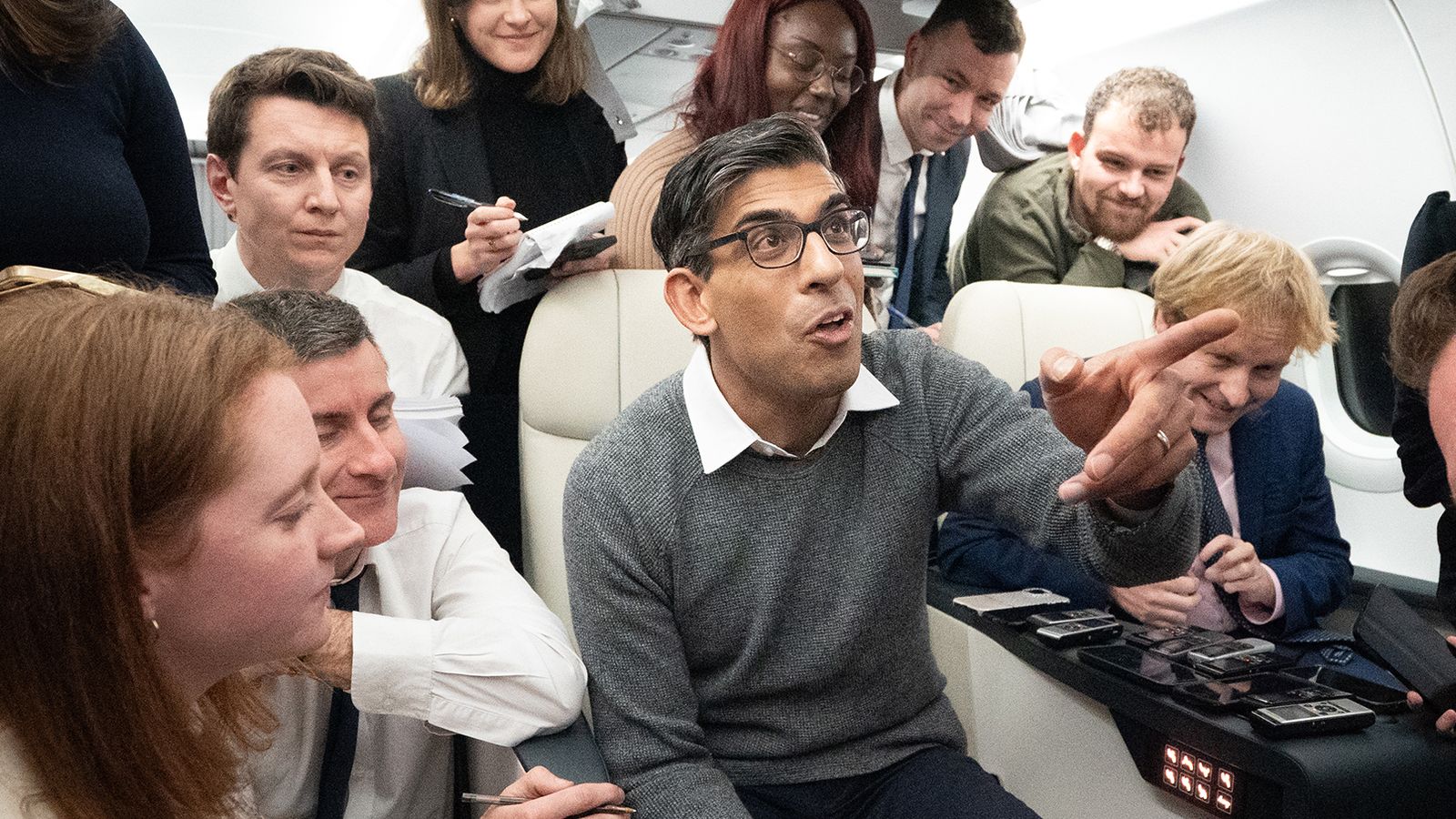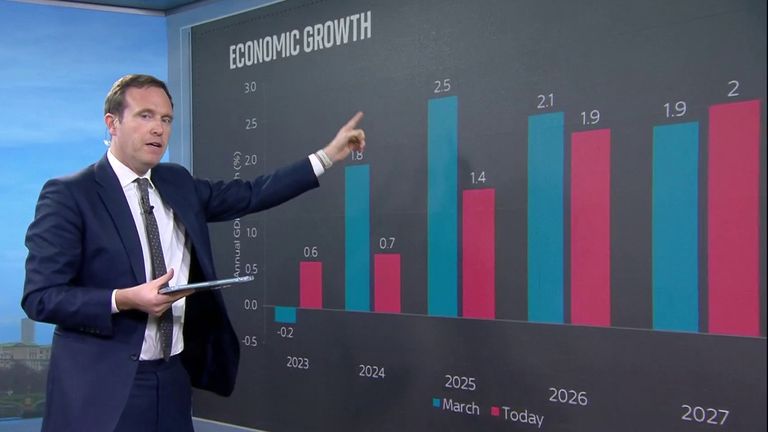 Rishi Sunak has suggested more tax cuts are on the way because the economy has "turned a corner".
The prime minister told reporters that while he would not comment on specifics, trimming taxes was "the direction of travel from this government".
But it came as he refused to say if the pensions triple lock would be in the next Conservative Party manifesto – despite Downing Street insisting in September that it was "committed" to the policy.
Mr Sunak's comments echo similar remarks by his ministers in recent weeks.
Chancellor Jeremy Hunt also said last month that the economy had "turned a corner" just before he unveiled a cut to National Insurance in the Autumn Statement.
However, four million people could also end up paying higher taxes if their wages rise after the government decided to continue the freeze on tax thresholds.
Reports suggest the Conservatives are considering additional cuts in 2024 as the party tries to woo voters and reduce Labour's 20-point lead in opinion polls ahead of the next general election, which must take place by January 28 2025.
Cuts to stamp duty and inheritance tax are among the options reportedly being looked at by ministers.
When asked about the two policies, Mr Sunak said: "I would never comment on specific taxes. But what I will just say, though, is we have turned a corner.
"We have got inflation down, as I said we would, we have grown the economy and we are now focused on controlling spending and controlling welfare so we can cut taxes. So when we can do more, we will."
He added: "We want to grow the economy, we want to reward people's hard work and aspirations and cut their taxes responsibly. That is the direction of travel from this government.
"If you want controlled public spending, controlled welfare and your taxes cut, then vote Conservative."
Read more from Sky News:
Starmer's praise of Margaret Thatcher sparks party backlash
Fury as COP28 head questions 'science' of cutting fossil fuels
Abu Dhabi fund moves to take control of Daily Telegraph
Mr Sunak was unable to make similar promises about the triple lock, which ensures the state pension must rise every April by whichever is highest out of average earnings, inflation or 2.5%.
The policy has come under fire in recent months by critics who claim it has become too expensive and gives the government less financial "headroom" to deal with economic shocks.
Some senior Tories have called for it to be scrapped and Labour has refused to guarantee the triple lock will remain in place if it wins the next election.
While the government continued with the policy in its recent Autumn Statement, ensuring the state pension will rise by 8.5% in April 2024 to £221.20 a week, Mr Sunak refused to be drawn when asked directly if it would be in the next Tory manifesto.
Analysis: Autumn Statement 2023

Speaking to journalists as he flew between the UK and Dubai for the COP28 summit, he replied: "[I'm] definitely not going to start writing the manifesto on the plane, as fun as that would be."
Mr Sunak acknowledged there had been "some scepticism" about if policy was going to form part of the Autumn Statement, but said its inclusion had been "a signal of our commitment to look after our pensioners who have put a lot into our country".
Reindeer block dual carriageway in Suffolk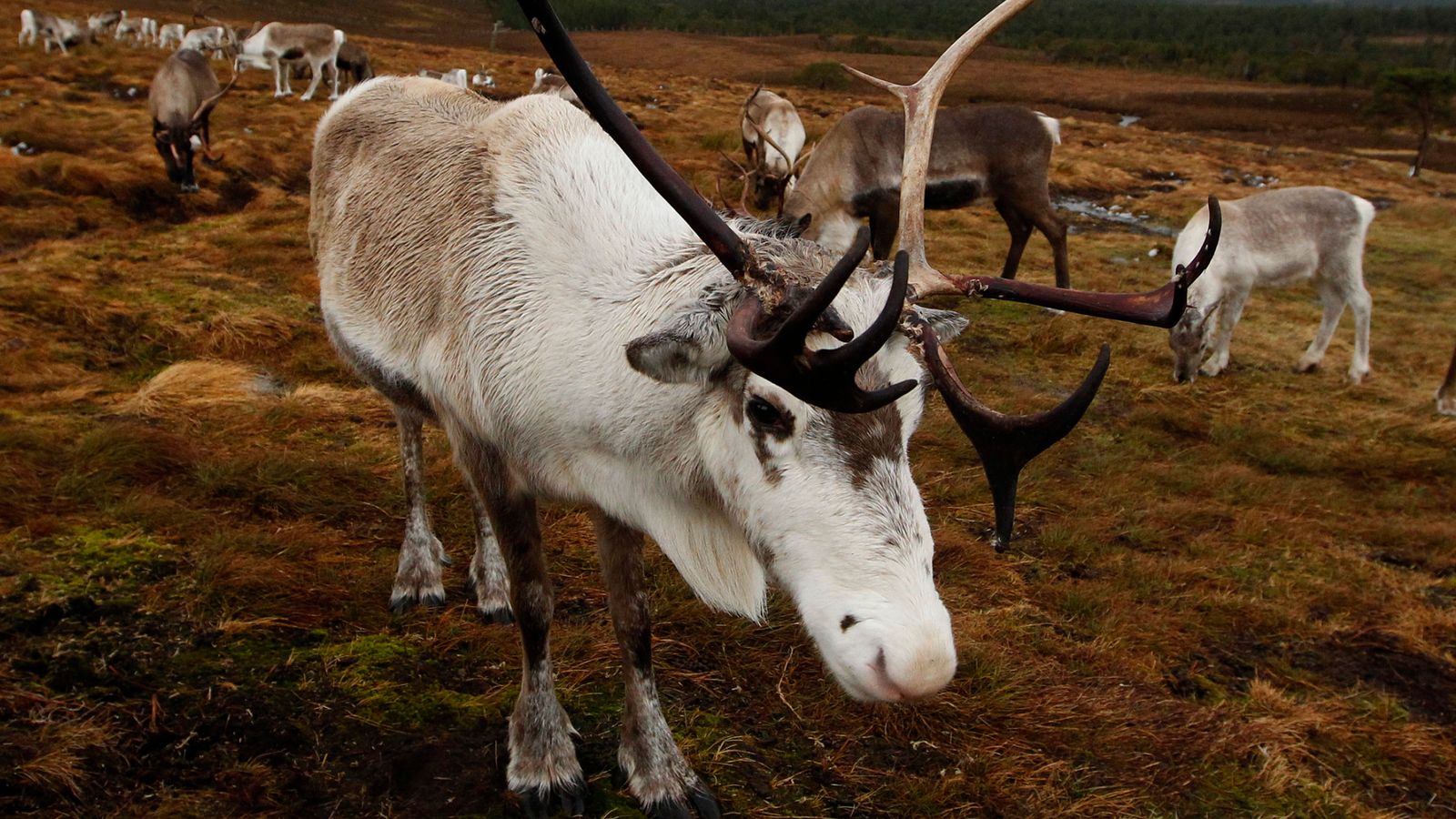 A major road was closed by police in both directions after a "large number" of reindeer wandered in front of traffic.
Police were called to the scene, on the A11 near Barton Mills in Suffolk, at around 3.20pm on Sunday.
National Highways East said no traffic had been able to pass due to the "large number" of the animals on the road and added that police had been "trying to catch them".
The reindeer eventually left the road at around 5.20pm and it was reopened shortly afterwards, officials said.
In an update on X, formerly Twitter, National Highways East confirmed police closed the A11 "in both directions between A1134 and A1101".
There are not thought to be any wild reindeer in England and it is unclear where the animals came from.