Stablecoin issuer Tether has frozen roughly $225 million worth of USDT (USDT) as part of a United States Department of Justice investigation into a Southeast Asian human trafficking syndicate.
In a Nov. 20 announcement, Tether said it had worked with the DOJ and crypto exchange OKX to freeze $225 million worth of USDT in "external self-custodied wallets." The firm reported the illicit funds had been used by a crime syndicate responsible for a "pig butchering" romance scam — a technique where bad actors attempt to develop an online relationship with unsuspecting individuals, often convincing them to invest in legitimate businesses before conning them.
According to Tether, the USDT freezing followed a "months-long investigative effort" into the location of the funds between the firm, OKX, the DOJ and U.S. law enforcement agencies. The stablecoin issuer said it would work with U.S. authorities to unfreeze any "lawful" wallets that may have been seized as part of the effort.
"Through proactive engagement with global law enforcement agencies and our commitment to transparency, Tether aims to set a new standard for safety within the crypto space," said Tether CEO Paolo Ardoino. "Our recent collaboration with the Department of Justice underscores our dedication to fostering a secure environment. We believe in leveraging technology and relationships, such as our collaboration with OKX, to proactively address illicit activities and uphold the highest standards of integrity in the industry."
Impressive work by @Tether_to and @okx teams, alongside with Law Enforcement to stop bad guys https://t.co/P0U8ydP91x

— Paolo Ardoino (@paoloardoino) November 20, 2023
Tether has previously worked with global law enforcement agencies to freeze assets allegedly linked to criminal syndicates, such as when the firm coordinated with Israel's National Bureau for Counter Terror Financing to freeze roughly $873,000 worth of USDT reportedly used for funding terrorist activities in Israel and Ukraine. The latest $225-million freeze appears to be the largest in Tether's history.
Related: Circle, Tether freezes over $65M in assets transferred from Multichain
Unlike many cryptocurrencies, such as Bitcoin (BTC), which can be held outside the control of anyone but the individual with the private keys, stablecoins like USDT are more likely to be issued by a single authority. As a result, the issuers sometimes can freeze funds and halt transactions in response to requests from law enforcement.
However, crypto moving through exchanges is sometimes subject to the same treatment. In August 2022, Binance said it had restricted account access to $1 million in crypto for a Tezos tool contributor following a request from authorities and similarly froze accounts linked to Hamas militants in October 2023 in response to Israeli law enforcement.
Magazine: US enforcement agencies are turning up the heat on crypto-related crime
Rishi Sunak suggests more tax cuts are on the way – but refuses to commit to triple lock manifesto pledge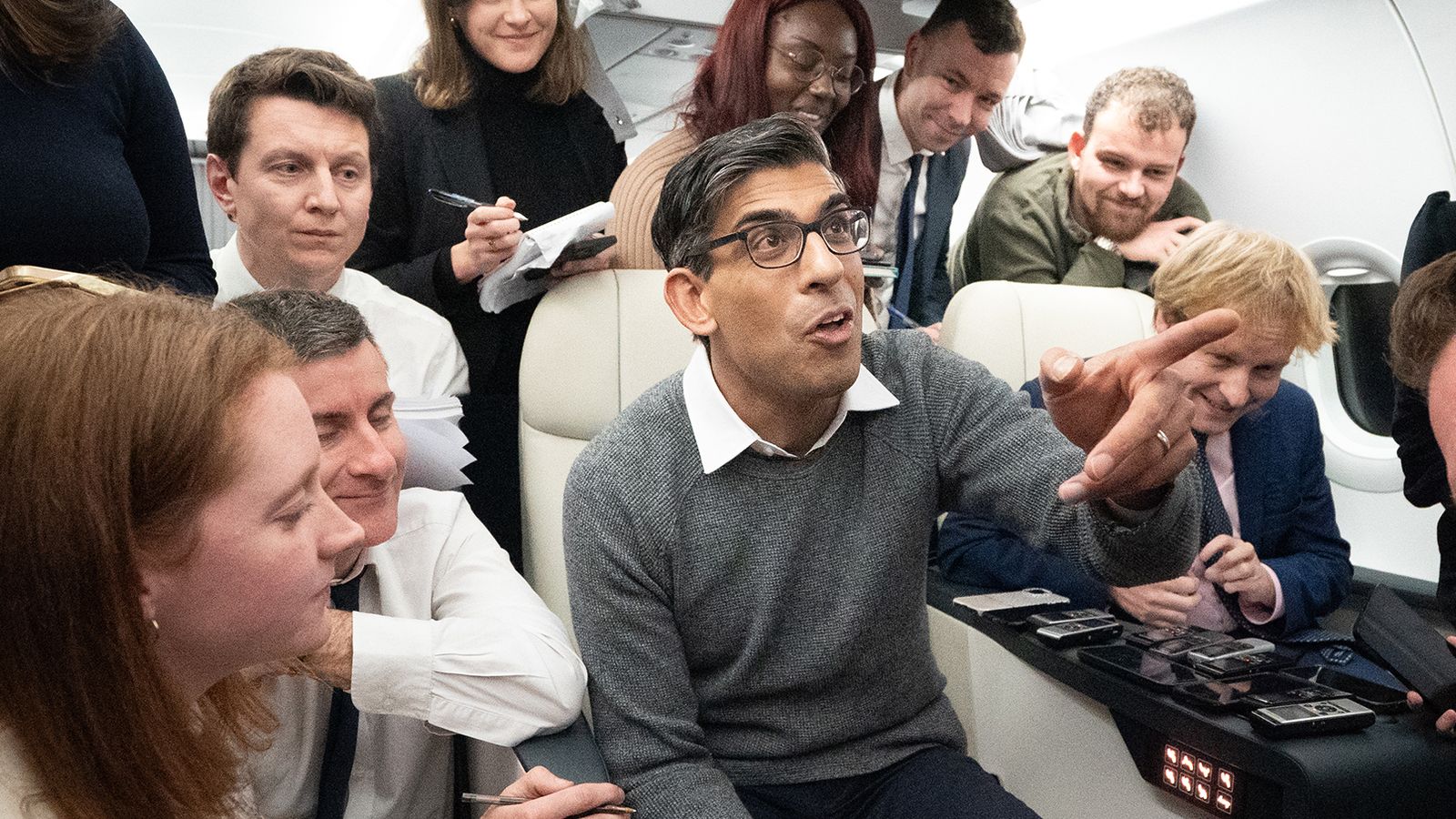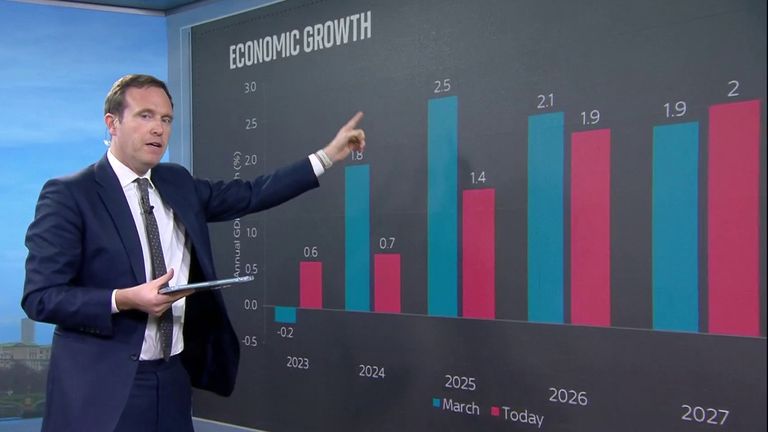 Rishi Sunak has suggested more tax cuts are on the way because the economy has "turned a corner".
The prime minister told reporters that while he would not comment on specifics, trimming taxes was "the direction of travel from this government".
But it came as he refused to say if the pensions triple lock would be in the next Conservative Party manifesto – despite Downing Street insisting in September that it was "committed" to the policy.
Mr Sunak's comments echo similar remarks by his ministers in recent weeks.
Chancellor Jeremy Hunt also said last month that the economy had "turned a corner" just before he unveiled a cut to National Insurance in the Autumn Statement.
However, four million people could also end up paying higher taxes if their wages rise after the government decided to continue the freeze on tax thresholds.
Reports suggest the Conservatives are considering additional cuts in 2024 as the party tries to woo voters and reduce Labour's 20-point lead in opinion polls ahead of the next general election, which must take place by January 28 2025.
Cuts to stamp duty and inheritance tax are among the options reportedly being looked at by ministers.
When asked about the two policies, Mr Sunak said: "I would never comment on specific taxes. But what I will just say, though, is we have turned a corner.
"We have got inflation down, as I said we would, we have grown the economy and we are now focused on controlling spending and controlling welfare so we can cut taxes. So when we can do more, we will."
He added: "We want to grow the economy, we want to reward people's hard work and aspirations and cut their taxes responsibly. That is the direction of travel from this government.
"If you want controlled public spending, controlled welfare and your taxes cut, then vote Conservative."
Read more from Sky News:
Starmer's praise of Margaret Thatcher sparks party backlash
Fury as COP28 head questions 'science' of cutting fossil fuels
Abu Dhabi fund moves to take control of Daily Telegraph
Mr Sunak was unable to make similar promises about the triple lock, which ensures the state pension must rise every April by whichever is highest out of average earnings, inflation or 2.5%.
The policy has come under fire in recent months by critics who claim it has become too expensive and gives the government less financial "headroom" to deal with economic shocks.
Some senior Tories have called for it to be scrapped and Labour has refused to guarantee the triple lock will remain in place if it wins the next election.
While the government continued with the policy in its recent Autumn Statement, ensuring the state pension will rise by 8.5% in April 2024 to £221.20 a week, Mr Sunak refused to be drawn when asked directly if it would be in the next Tory manifesto.
Analysis: Autumn Statement 2023

Speaking to journalists as he flew between the UK and Dubai for the COP28 summit, he replied: "[I'm] definitely not going to start writing the manifesto on the plane, as fun as that would be."
Mr Sunak acknowledged there had been "some scepticism" about if policy was going to form part of the Autumn Statement, but said its inclusion had been "a signal of our commitment to look after our pensioners who have put a lot into our country".
Binance's explosive growth led to compliance failures – CEO Richard Teng on $4.3B settlement
"As part of the settlement, CZ cannot be involved in the day-to-day running of the company's operations," Richard Teng explains.
Despite that, the incumbent CEO of Binance cuts the figure of a man reveling in the challenges ahead. Speaking to Cointelegraph just two weeks after taking over from outgoing CEO Changpeng 'CZ' Zhao, Teng seems to be relishing being at the helm of the world's largest cryptocurrency exchange:
"I'm taking the baton and pushing ahead with our growth agenda while working very closely with global regulators."
Teng believes that the "overcast" conditions clouding Binance in recent months are lifting following its staggering $4.3 billion settlement with the United States Justice Department relating to a raft of violations of U.S. regulations and sanctions programs.
$4.3B settlement a result of early gaps in compliance
The exchange has paid dearly for mistakes made during its meteoric growth from 2017 onwards. Teng recalls how Zhao built Binance from a team of six people to a global operation consisting of thousands of employees that serves a user base estimated to be more than 166 million.
"In those very early days while we were building up the company, there were gaps in terms of compliance. That resulted in all these breaches and mistakes, but these are historical issues," Teng says.
The shortcomings of its early compliance regime have led to the largest crypto-related settlement in U.S. history. However, Teng contends the company has always ensured its user funds, security, and safety have remained "sacrosanct."
"U.S. agencies have scrutinized our operations in great detail for us to reach this settlement, and there's no allegation of any misappropriation of user funds," he adds.
Binance's obligations to U.S. authorities
Binance is now left to shoulder the ongoing cost and scrutiny that its settlement with U.S. authorities involves. This includes a five-year monitorship and significant compliance undertakings to ensure "Binance's complete exit from the United States."
Teng wouldn't be drawn into the details of Binance.US's ongoing legal battle with the U.S. Securities and Exchange Commission (SEC) over alleged securities violations. Still, he maintains the company has factored in the costs of meeting the requirements set out in its settlement and its case with the SEC.
The Binance CEO is also bound to non-disclosure agreements relating to its $4.3 billion settlement and would not comment on the means of payment of the penalty. Cointelegraph understands that Binance is in the process of paying its assessment, while a separate case brought against CZ will be paid personally by the former CEO.
The company also confirmed that the movement of some $3.9 billion worth of USDT tokens reported on Nov. 21 was "unrelated to resolution matters" with the U.S. Justice Department.
Was Binance treated unfairly?
Prominent figures in the cryptocurrency space, including former BitMEX CEO Arthur Hayes and Galaxy Digital's Mike Novogratz, have commented on the disparity between the treatment of Binance and mainstream finance firms in recent years.
Teng weighed in on the perception that "Wall Street Banks" have not been subject to the same treatment despite arguably even bigger failings.
"Fines in terms of the financial sector are not uncommon. If you do a Google search of the list of fines paid by financial institutions, that list is close to $90 billion in fines," Teng says.
Whether Binance has been made an example of is not a consideration. Nevertheless, the exchange could be the "most regulated exchange globally", given that Binance operates in 18 different jurisdictions.
Binance is keenly focused on compliance from now on. The company has grabbed headlines for headhunting strategic individuals to navigate regulatory requirements in different jurisdictions.
Teng says the company has "invested heavily" in this regard, pointing to key talent in its compliance team with backgrounds in regulatory agencies like the SEC and traditional financial institutions, including the likes of Morgan Stanley and Barclays.
Building out of UAE, France
Binance remains a global operation but the company has set down two regional headquarters. The United Arab Emirates (UAE) serves as its headquarters for MENA region operations, while France is its European base.
The former region is familiar territory to Teng, who previously lived in the UAE for nine years and served as CEO for local regulator Abu Dhabi Global Markets. His role involved laying down a cryptocurrency framework for the local ecosystem.
"When I first got in touch with crypto, my take was this is the future of finance. But for this to really gain traction and for mass adoption to be brought about, you need two elements," Teng explains.
Clarity of rules and regulations was the first consideration, and the second was fostering institutional adoption. The latter point remains crucial to Teng as it brings in investors and liquidity and drives research. 
As a result, the UAE has emerged as a proverbial oasis for the cryptocurrency and blockchain sector. It continues to attract global players as a base of operations in the MENA region.
The implementation of Europe's Markets in Crypto-Assets regulations also bodes well for Binance's prospects in the region.
"You have clarity of rules to operate in 27 different jurisdictions," Teng says, which provides a blanket set of requirements for the industry that has to date suffered from "disparity in terms of rules".
Binance was forced to terminate its services in the Netherlands in June 2023 after failing to satisfy registration requirements to obtain a local virtual asset service provider (VASP) license. MiCA could serve as a means to expand into new markets through 2024 and beyond.
Stepping into CZ shoes
Undoubtedly, stepping into CZ's shoes is an unenviable task. Teng describes Binance's founder as an inspirational leader and great mentor focused on execution.
The incumbent is also honest in his understanding that he cannot replace CZ's role as a founder-CEO, but the current landscape also lends to the merits of a fresh face and new approaches.
"What I can do is bring my own values and expertise to the table in a maturing company. Six years ago, compared to now, Binance is totally different," Teng explains. The new CEO will report to a board of directors, which will act as the governing authority of the company.
If and when he has time to blow off some steam, Teng hopes to maintain routine in his private life. The CEO enjoys exercising, doing a mix of "weights, cardio and core". He's also a bookworm, citing Elon Musk's biography by Walter Isaacson as his most recent read.
Magazine: Slumdog billionaire: Incredible rags-to-riches tale of Polygon's Sandeep Nailwal
NHS will remain free at point of use 'as long as I'm alive', new health secretary Victoria Atkins vows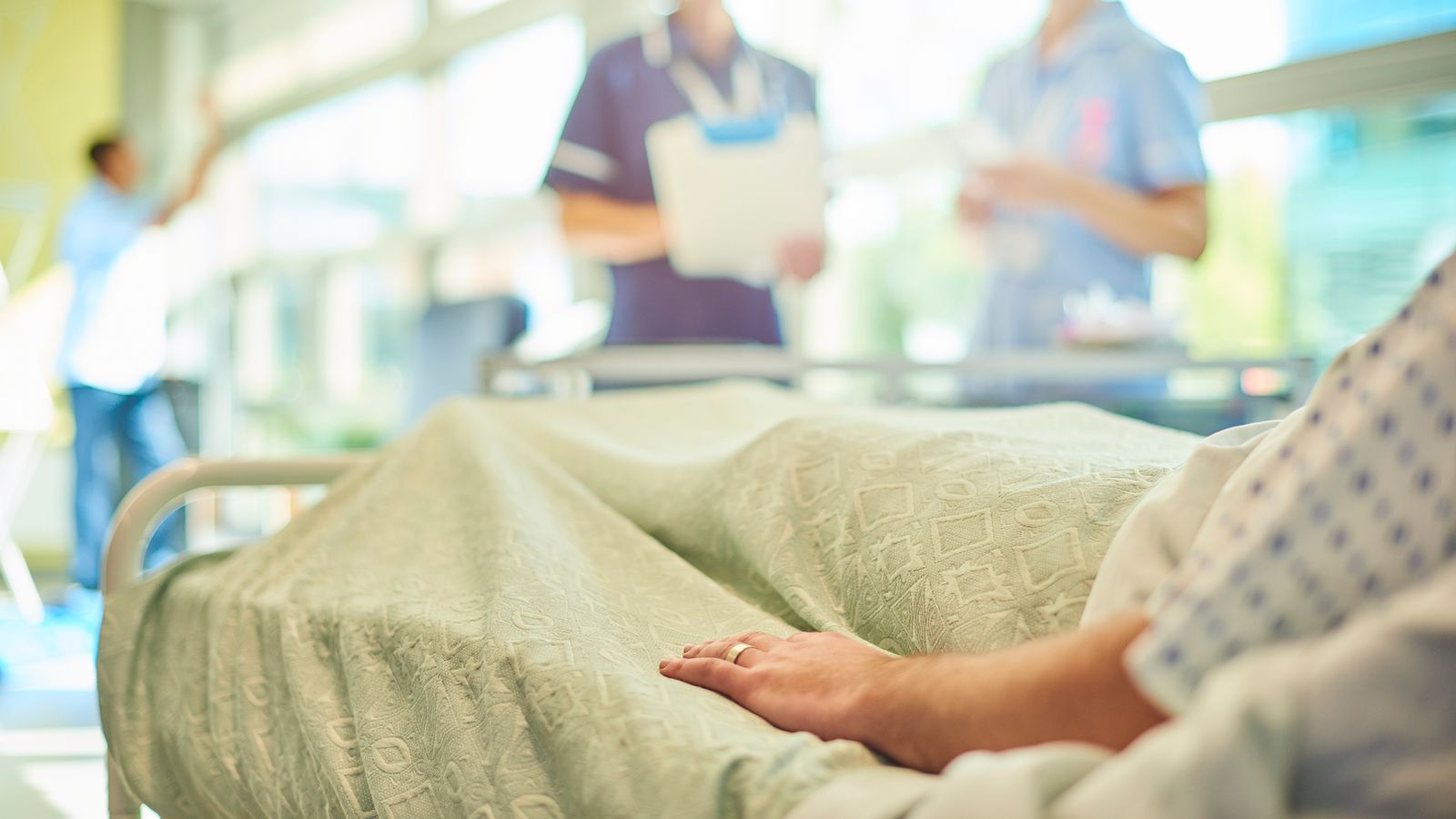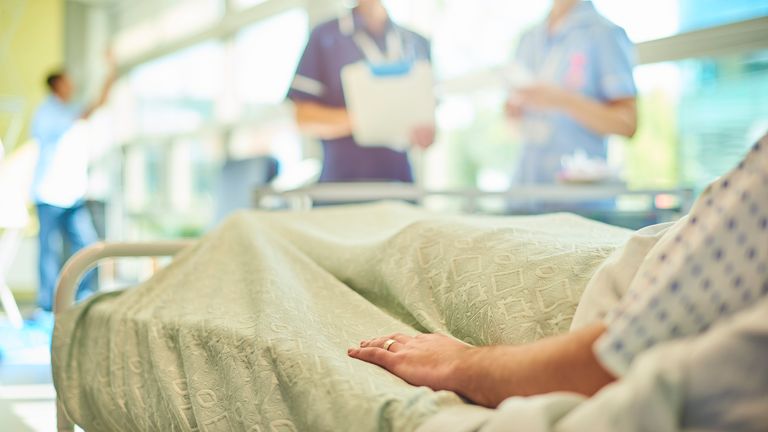 The new health secretary has promised the NHS will remain free at the point of use as long as she is "alive" as the service gears up for another difficult winter.
Victoria Atkins, who replaced Steve Barclay in Rishi Sunak's most recent reshuffle, made the commitment while discussing the "unique" pressures the NHS faces every year.
"We have 11 million inpatients a year so the scale of the NHS is unique around the world," she told Sunday Morning with Trevor Phillips on Sky News.
"It is also unique because of the very fact that our care is free at the point of use. And that will continue for as long as I'm alive."
Her commitment came as the NHS continues to suffer acute pressures, including a waiting list of an estimated 6.5 million people at the end of September and a high number of staff vacancies.
The difficulties facing the NHS has generated questions about its future, with the British Social Attitudes survey finding that the British public is the unhappiest it has ever been with the health service – but that it still supports it in principle.
Ms Atkins admitted there would be a "winter crisis" in the health service over the coming weeks and months as temperatures drop and people contract more illnesses.
Politics news – latest: Ensuring NHS functions well over winter is the 'absolute priority', Atkins says
She said the government had started preparing for the winter with an urgent and emergency care plan and that, having met its target to recruit 50,000 more nurses, it was "beginning to meet" the target of 5,000 more beds in hospital in a bid to cut delays.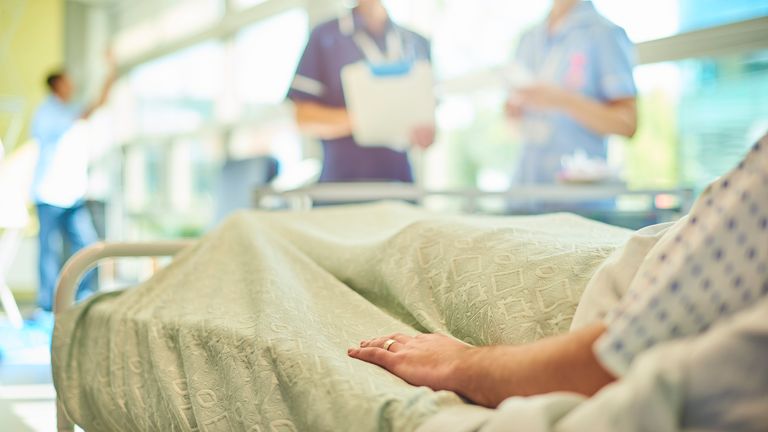 Asked about the fact that three coroners had written to her to warn that ambulance delays were already causing unnecessary deaths, Ms Atkins said she was "very concerned" but that 800 new ambulances would be brought into the service.
She also claimed that category two ambulance times – which cover urgent calls for problems including strokes, and demand a response time of 18 minutes – had already improved.
Sir Trevor read out statistics from NHS England which showed that in 2014, the total number of people who had to wait 12 hours for hospital admission after a decision had been taken to admit them was 489.
In October this year, the average number of people who had to wait over 12 hours stood at 1,440 – nearly three times as many, he said.
Asked what she would do to solve the problem, Ms Atkins said hospital discharge was key.
"What we are doing to address this is almost looking at the end rather than the beginning, because if we can move people out of the system more quickly, then the flow through the hospitals is much smoother and quicker."
Elsewhere in the interview, Ms Atkins was asked about how the NHS would fill 121,000 vacancies if the UK looks to cut immigration, with statistics showing that in June this year 265,000 people in its workforce came from abroad.
Read more:
Norovirus: Winter vomiting bug cases far higher this year, warns NHS
Nurses' union calls for pay negotiations to be reopened to anger of other health groups
Ms Atkins said that while those from overseas who worked in the NHS were "incredibly important to the system", "immigration as a whole is too high".
Last week, figures from the Office for National Statistics showed that net migration hit a record high of 745,000 in 2022 – revised up from a previous estimate of 606,000.
Ms Atkins said the government's long-term workforce plan will see more nurses and doctors in the UK trained and retained in the system.
"We are working across government to tackle immigration because we understand it's of great concern, but we can do this in a way that protects the NHS," she added.