Elon Musk's X (formerly Twitter) has sued the watchdog group Media Matters alleging it manufactured a report to show advertisers' posts alongside neo-Nazi and white nationalist content.
Major US companies including Disney, Warner Bros and Sky News' parent company Comcast pulled advertising from X over concerns about their ads showing up next to hate speech on the site, while Musk has inflamed tensions with his own posts endorsing an antisemitic conspiracy theory.
In a lawsuit filed in the US District Court in Texas, X said Media Matters "knowingly and maliciously" portrayed ads next to hateful material "as if they were what typical X users experience on the platform".
It claims the watchdog manipulated algorithms on the platform to create images of advertisers' paid posts next to racist and pro-Nazi content, with X saying the juxtapositions were "manufactured, inorganic and extraordinarily rare".
It said Media Matters did this by using X accounts that just followed users known to produce "extreme fringe content" and accounts owned by X's major advertisers, which it says led to a feed aimed at producing side-by-side comparisons Media Matters could then screenshot in an effort to alienate X's advertisers.
"Data wins over manipulation or allegations. Don't be manipulated. Stand with X," CEO Linda Yaccarino posted on Monday.
Media Matters said it stands by its reporting, with its president Angelo Carusone adding: "This is a frivolous lawsuit meant to bully X's critics into silence."
Musk had also sparked an outcry when the Tesla chief agreed with a post falsely claiming Jewish people were stoking hatred against white people, saying the user who referenced the "Great Replacement" conspiracy theory was speaking "the actual truth".
His remarks were met by a stinging rebuke from the White House, which accused him of "abhorrent promotion of antisemitic and racist hate" that "runs against our core values as Americans".
Advertisers flee X
Advertisers have fled the social media site since Musk purchased Twitter for $44bn (£35bn) in October 2022 over his controversial posts and layoffs of employees who moderated content.
The platform's US ad revenue is down by at least 57% each month compared to the same month last year since Musk's takeover, according to Reuters.
New York stabbing: Knifeman kills four members of his extended family, including two children, police say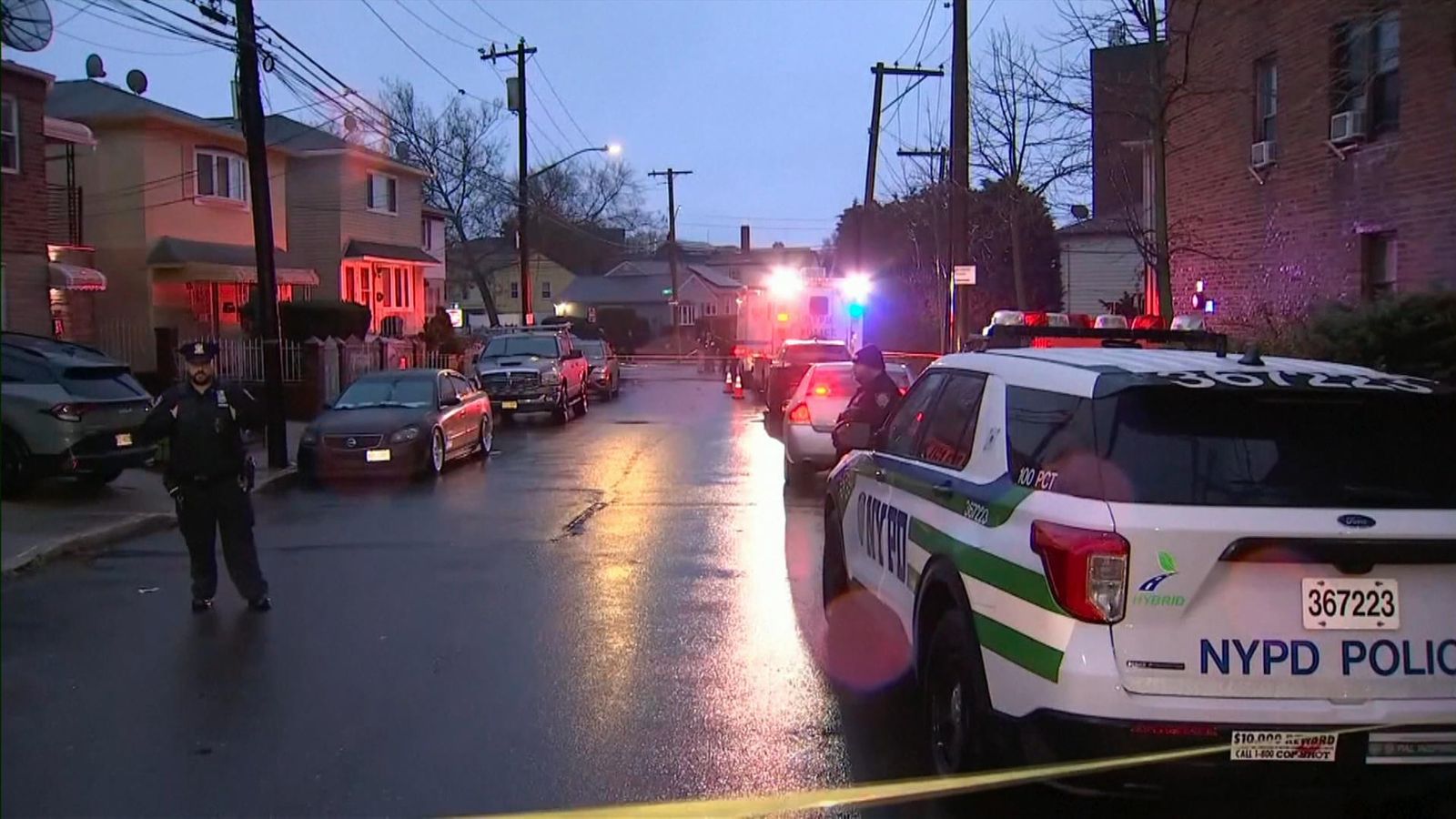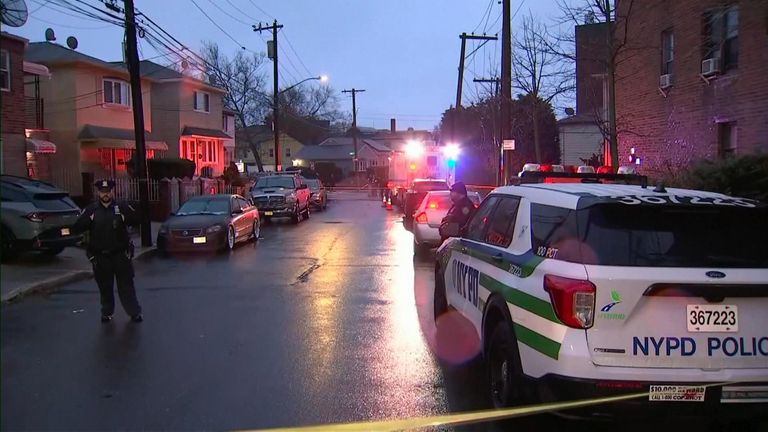 Four people, including two children, have been killed by a relative in New York, according to police.
Those stabbed to death included a 12-year-old boy, an 11-year-old girl, a 44-year-old woman and a man in his 30s.
Officers were called to reports of an incident in the city's Queens borough after a girl said "her cousin is killing her family members".
The 11-year-old was found in front of the house and the other three were found inside bedrooms, police added.
A fifth person, a 61-year-old woman, is in a critical condition in hospital after suffering from multiple stab wounds.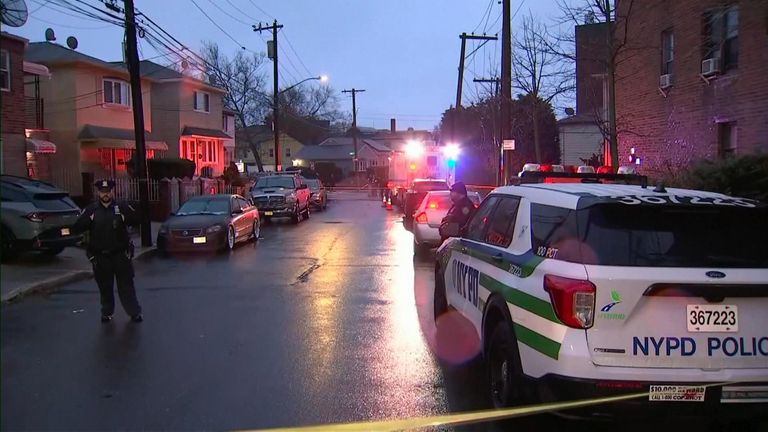 Suspect Courtney Gordon, 38, was shot dead by police.
The two officers who responded to the scene on Sunday morning were also stabbed, police said.
Jeffrey Maddrey, NYPD chief of patrol, said one officer was struck in the neck and the other in the face.
The two officers were taken to hospital and are expected to recover.
Read more US news:
Suspect identified in deaths of three homeless people
Inflatable Santa Claus gunned down in drive-by shooting
"The weapon that was used to injure the officers was a typical kitchen steak knife," Mr Maddrey told a press conference on Saturday.
He said it is unknown at this stage if it was the same weapon used against the other victims.
Mr Maddrey said additional offers sent to the scene were not able to enter the home immediately because there was a fire inside the living room.
It is believed Gordon had been visiting the family at their home in the Far Rockaway neighbourhood.
"This scene was chaos. Multiple victims, a house on fire, and a mad man on a rampage, on a mission," Patrick Hendry, the head of the New York Police Department's police union, said.
"The skill that this police officer had shooting and stopping the threat after he was being stabbed. Unbelievable skill," he said.
Rock legends Kiss 'immortalised' as digital superhero-style avatars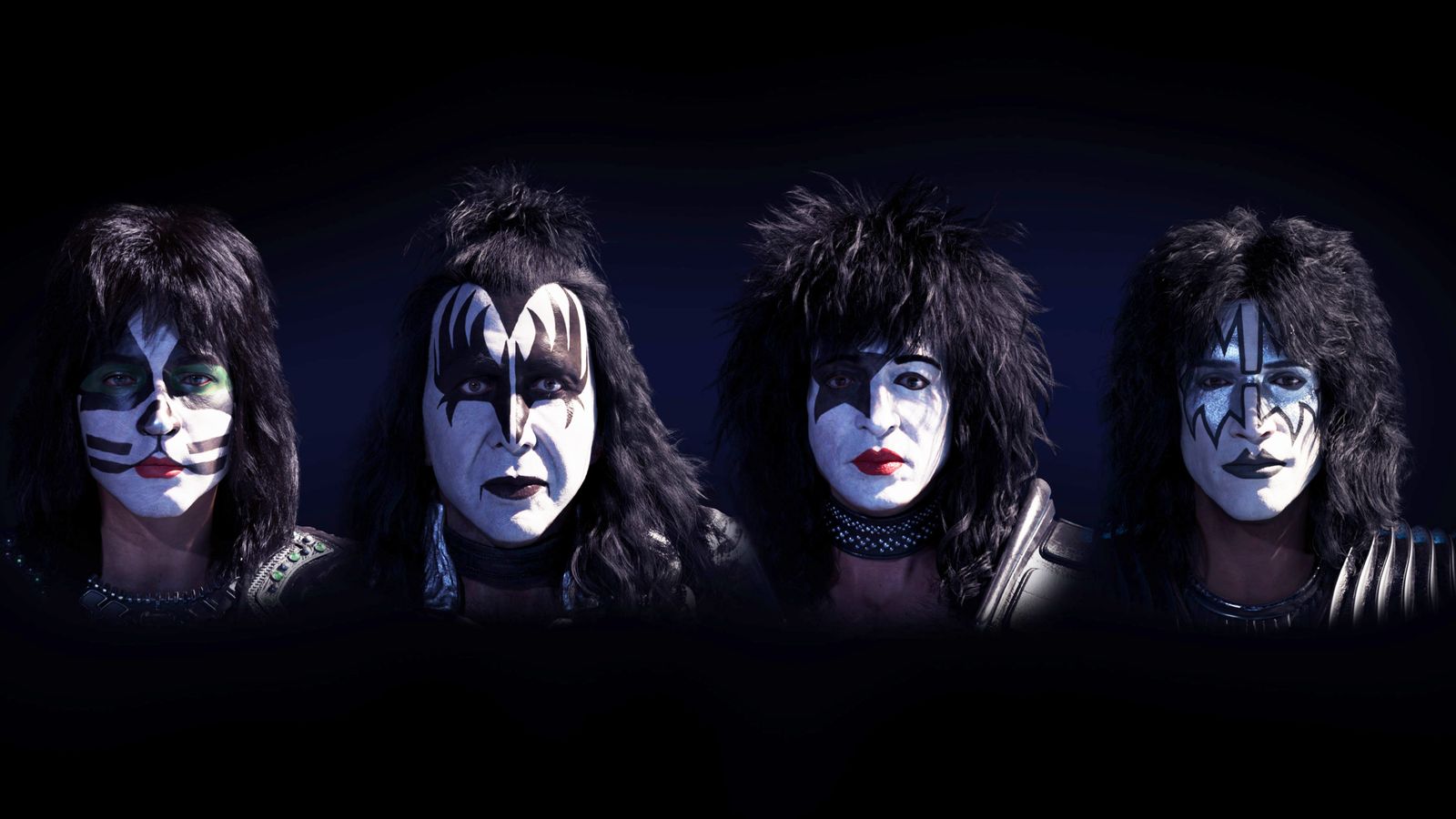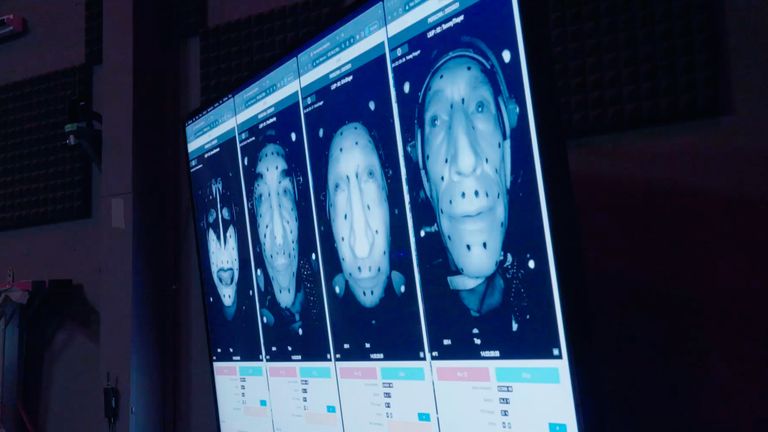 US rock band Kiss will live on as superhero-style digital avatars after playing their final live gig in New York.
Gene Simmons, Paul Stanley, Eric Singer and Tommy Thayer, performed on Saturday night in the city's Madison Square Garden, before leaving the stage to reveal their new digital alter egos.
Named Demon, the Starchild, Catman, and Spaceman, the holographic stars have been created with motion capture technology by Industrial Light & Magic.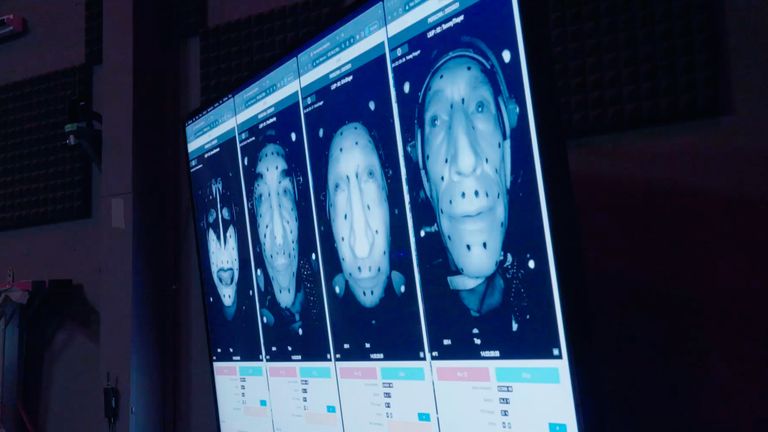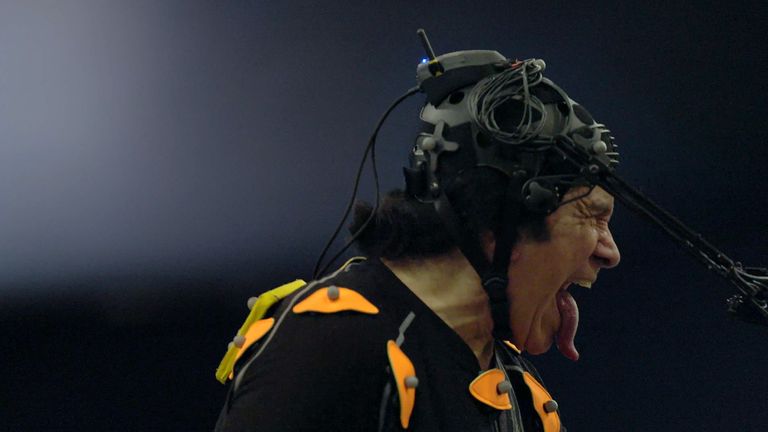 The Hollywood special effects company was founded by Star Wars creator George Lucas in 1975 and has worked on films including Jurassic Park, Indiana Jones, Harry Potter, and The Avengers.
Swedish firm Pophouse Entertainment, which worked on the avatars used in the Abba Voyage shows in London, was also involved.
Kiss frontman Stanley said the avatars – complete with the band's iconic makeup – would "see Kiss immortalised".
"What we've accomplished has been amazing," he said.
"But it's not enough. The band deserves to live on because the band is bigger than we are."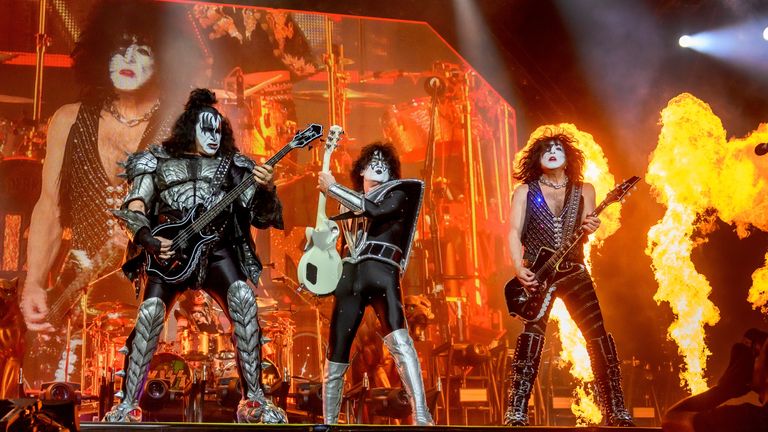 Read more technology and entertainment news:
How AR is filling in gaps at world's museums
The main contenders on gaming's Oscars night
Virtual Kiss's first performance upon their unveiling was God Gave Rock And Roll To You.
'Places we've never dreamed of'
The avatars will now be available for live shows around the world and in digital online settings, which some people collectively refer to as the metaverse.
Ariana Grande is among the pop stars to have performed in the hit video game Fortnite, and Lil Nas X has done the same inside the similarly popular Roblox.
Kiss bassist Simmons said the band will go to "places we've never dreamed of before".
In the 50 years since they were formed in 1973, they have been on more than 30 tours, sold more than 100 million albums worldwide, and been inducted into the Rock and Roll Hall of Fame.
Inflatable Santa Claus gunned down in Kentucky drive-by shooting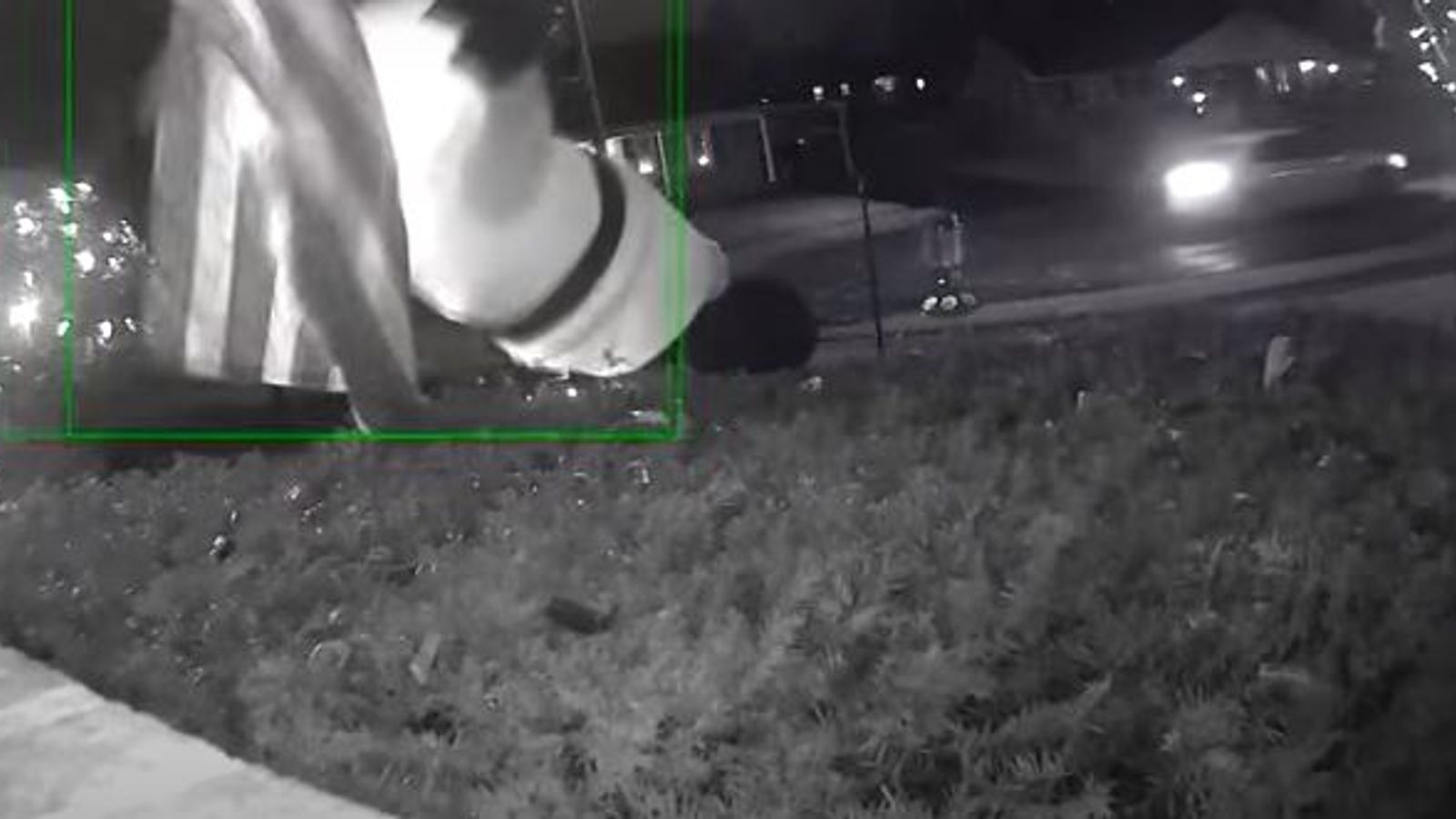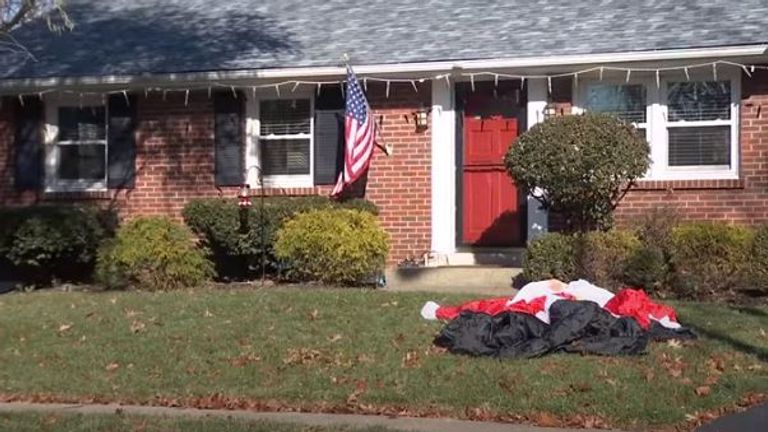 A giant blow-up Santa has been gunned down in a drive-by shooting in the US – with the deflating deed captured on video.
The unfestive act carried out in Lexington, Kentucky, left a gaping 46cm (18in) hole in the Father Christmas and raised concerns other similar inflatable decorations could be targeted by the trigger-happy yobs, putting people in danger.
The Santa Claus, which had pride of place in a couple's front garden, had been brought just days earlier for $200.
But it is hoped with the help of thimble-fingered neighbours that this St Nicholas could be stitched up and rise again, providing some much-needed yuletide cheer.
Homeowner Donald Nelson said: "Me and my wife were sitting on the couch watching TV and we heard a small bang or whatever and she asked me to take a look.
"When I looked out the front door, we saw the inflatable had fallen over."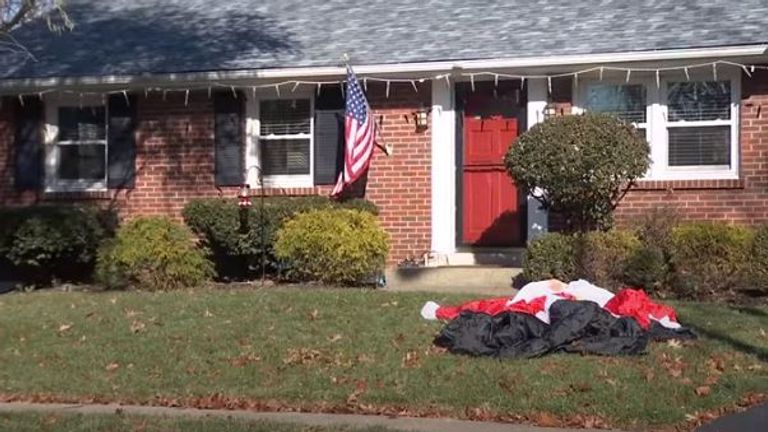 But it was only when he reviewed his CCTV footage the reality of what happened was brought home.
Mr Nelson said: "I went back and looked at our home security camera and it actually showed a vehicle turn around in the court and a sound that sounded like a firearm, shoot it.
"As soon as that noise went off, the inflatable fell down."
Read more on Sky News:
Actress apologises after claims about black people
Republican who spent campaign cash expelled from House
He added: "I mean, there's multiple neighbours that have inflatables too and I mean certainly they could be targeted also.
"If they've done one, they'll probably do several.
"Hopefully people will have Ring cameras, security cameras, that will catch a licence plate or give us a better description of who's doing this."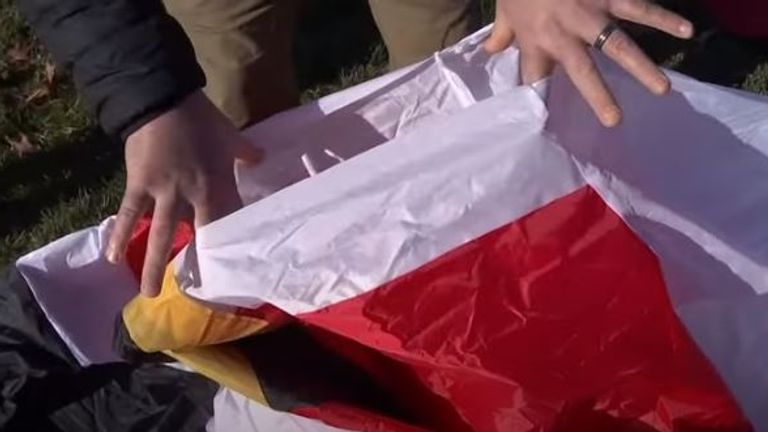 Mr Nelson went on: "We've got some neighbours that can sew and have promised their services to help get him up and going again… I just beg people to check and see what your kids are doing.
"I hope this doesn't happen to anyone else.
"We don't want anyone to get hurt. It's not a cute, fun thing.
"This is, you know, you're discharging a firearm at someone's home."
NBC affiliate Lex 18 reported that Mr Nelson filed a police report but hadn't had any updates as of Saturday.