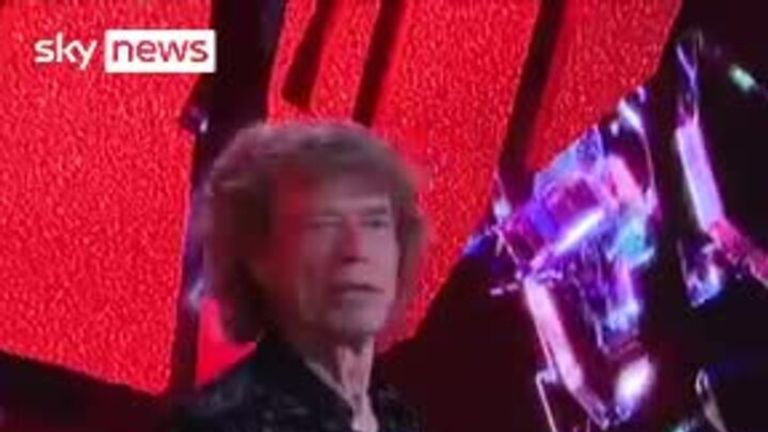 The Rolling Stones have announced a tour through North America next year off the back of their new album.
After the legendary rock band released Hackney Diamonds in October, they announced they will be playing on the other side of the Atlantic from 28 April to 17 July in 2024.
The tour will kick off in the US, at the NRG Stadium in Houston, Texas, and wrap up at the Levi's Stadium in Santa Clara, California.
Stops for The Rolling Stones also include the New Orleans Jazz Fest in Louisiana and Glendale's State Farm Stadium in Arizona.
Canadians will also be able to see the veteran rockers play at the BC Place Stadium in Vancouver, British Columbia.
A fan presale for tickets starts on 29 November, while general onsale tickets go live on 1 December.
Watch the build-up to the Stones' latest album.

At the end of last month, The Rolling Stones topped the album charts for the 14th time with Hackney Diamonds.
It marked their first collection of new material in 18 years, after 2005's A Bigger Bang.
It was also the first album for Mick Jagger, Ronnie Wood and Keith Richards without drummer Charlie Watts, who died in 2021.
Counting reissues, greatest hits and live albums, the band now stands alongside Robbie Williams with a total of 14 number-one albums – just behind The Beatles with 16.
Read more:
Robbie Williams fan dies after concert fall in Sydney
The Beatles top the charts with latest, last track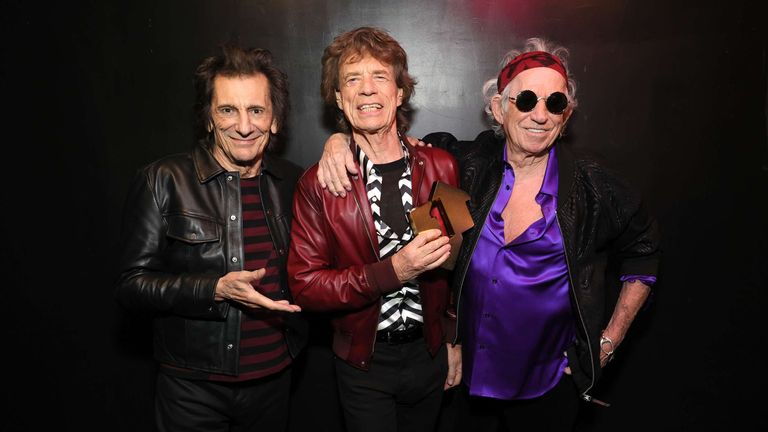 Speaking ahead of the albums release at an event in Hackney, hosted by comedian Jimmy Fallon, Sir Mick shared his excitement about the record.
"I don't want to be big-headed but we wouldn't have put this album out if we hadn't really liked it," he told the audience.
"We said we had to make a record we really love ourselves. We are quite pleased with it, we are not big-headed about it, but we hope you all like it."
Rock legends Kiss 'immortalised' as digital superhero-style avatars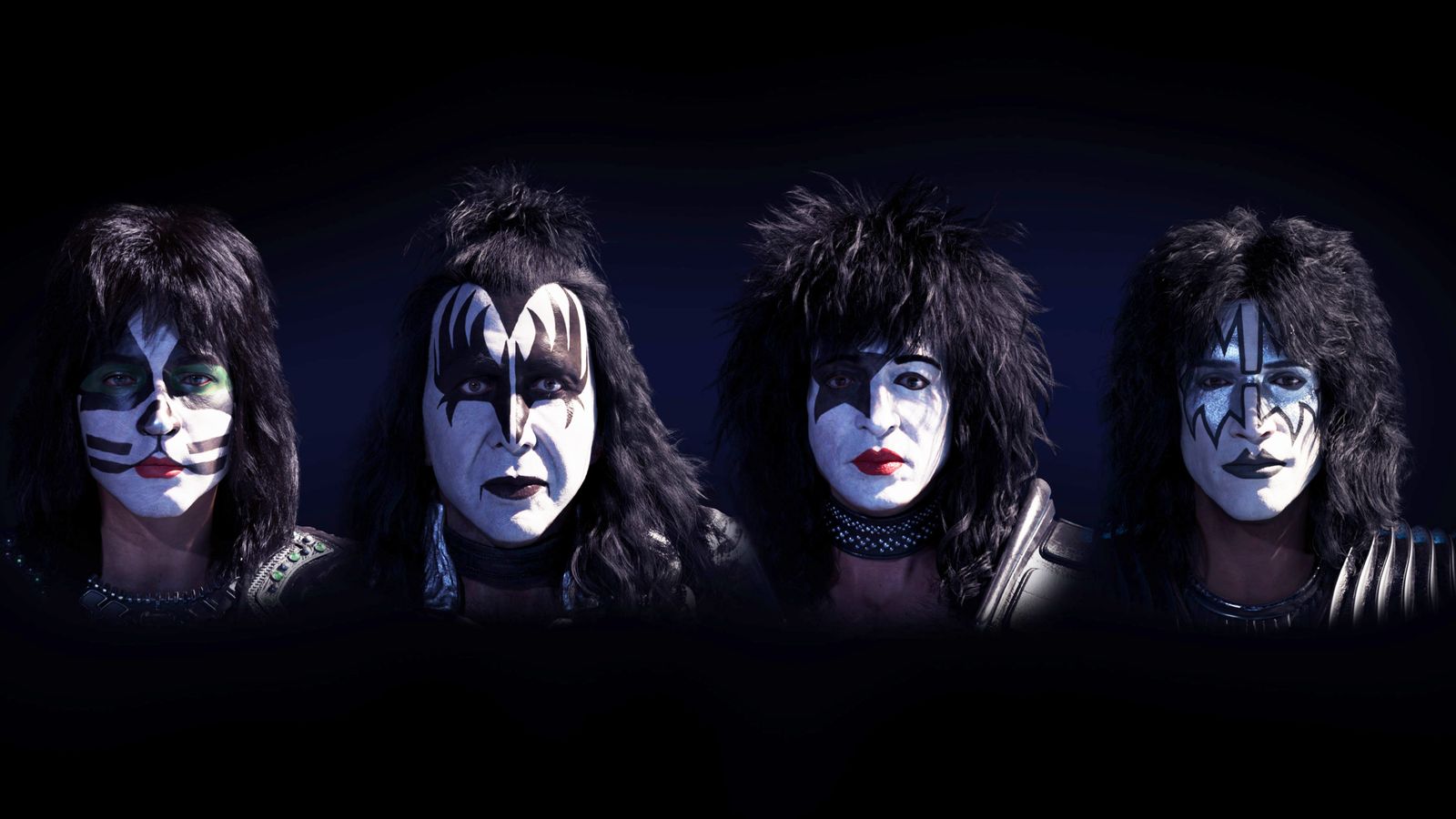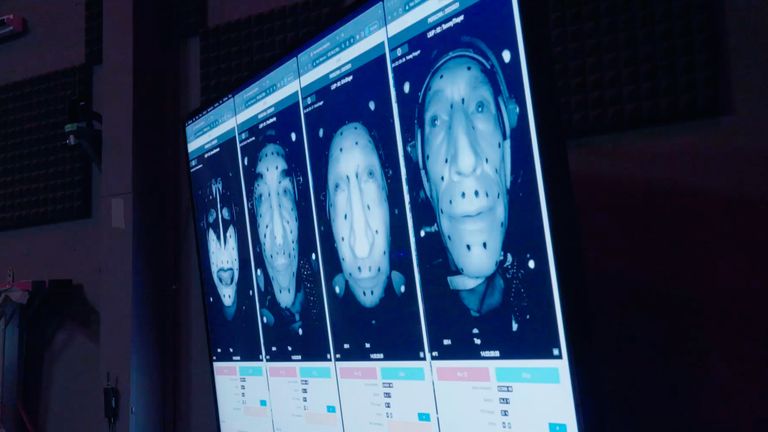 US rock band Kiss will live on as superhero-style digital avatars after playing their final live gig in New York.
Gene Simmons, Paul Stanley, Eric Singer and Tommy Thayer, performed on Saturday night in the city's Madison Square Garden, before leaving the stage to reveal their new digital alter egos.
Named Demon, the Starchild, Catman, and Spaceman, the holographic stars have been created with motion capture technology by Industrial Light & Magic.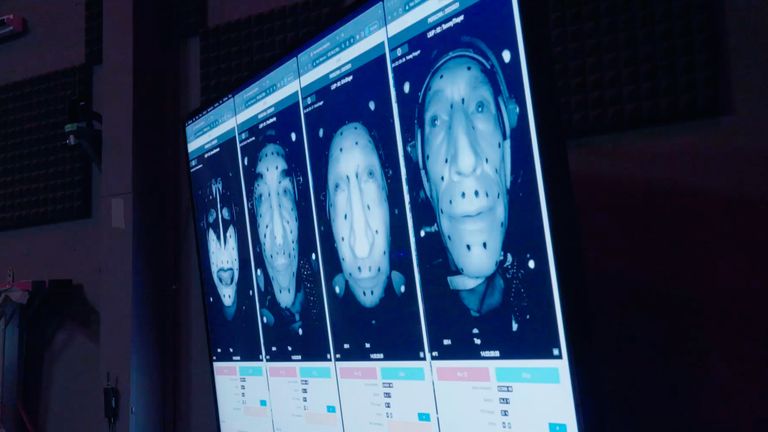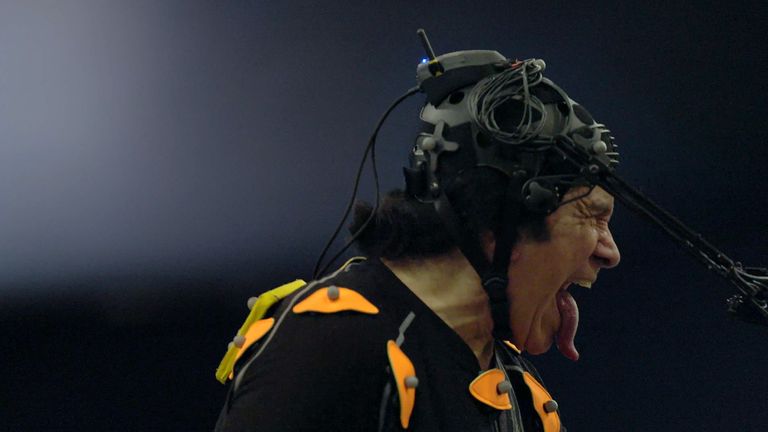 The Hollywood special effects company was founded by Star Wars creator George Lucas in 1975 and has worked on films including Jurassic Park, Indiana Jones, Harry Potter, and The Avengers.
Swedish firm Pophouse Entertainment, which worked on the avatars used in the Abba Voyage shows in London, was also involved.
Kiss frontman Stanley said the avatars – complete with the band's iconic makeup – would "see Kiss immortalised".
"What we've accomplished has been amazing," he said.
"But it's not enough. The band deserves to live on because the band is bigger than we are."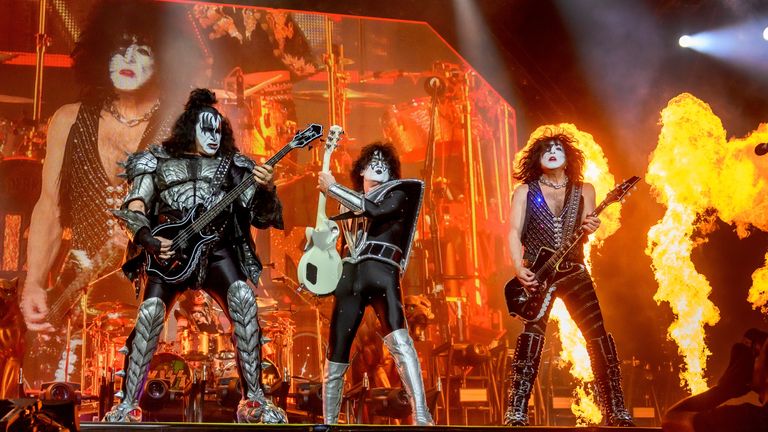 Read more technology and entertainment news:
How AR is filling in gaps at world's museums
The main contenders on gaming's Oscars night
Virtual Kiss's first performance upon their unveiling was God Gave Rock And Roll To You.
'Places we've never dreamed of'
The avatars will now be available for live shows around the world and in digital online settings, which some people collectively refer to as the metaverse.
Ariana Grande is among the pop stars to have performed in the hit video game Fortnite, and Lil Nas X has done the same inside the similarly popular Roblox.
Kiss bassist Simmons said the band will go to "places we've never dreamed of before".
In the 50 years since they were formed in 1973, they have been on more than 30 tours, sold more than 100 million albums worldwide, and been inducted into the Rock and Roll Hall of Fame.
Ryan Gosling: Barbie star reveals what 'Kenergy' really means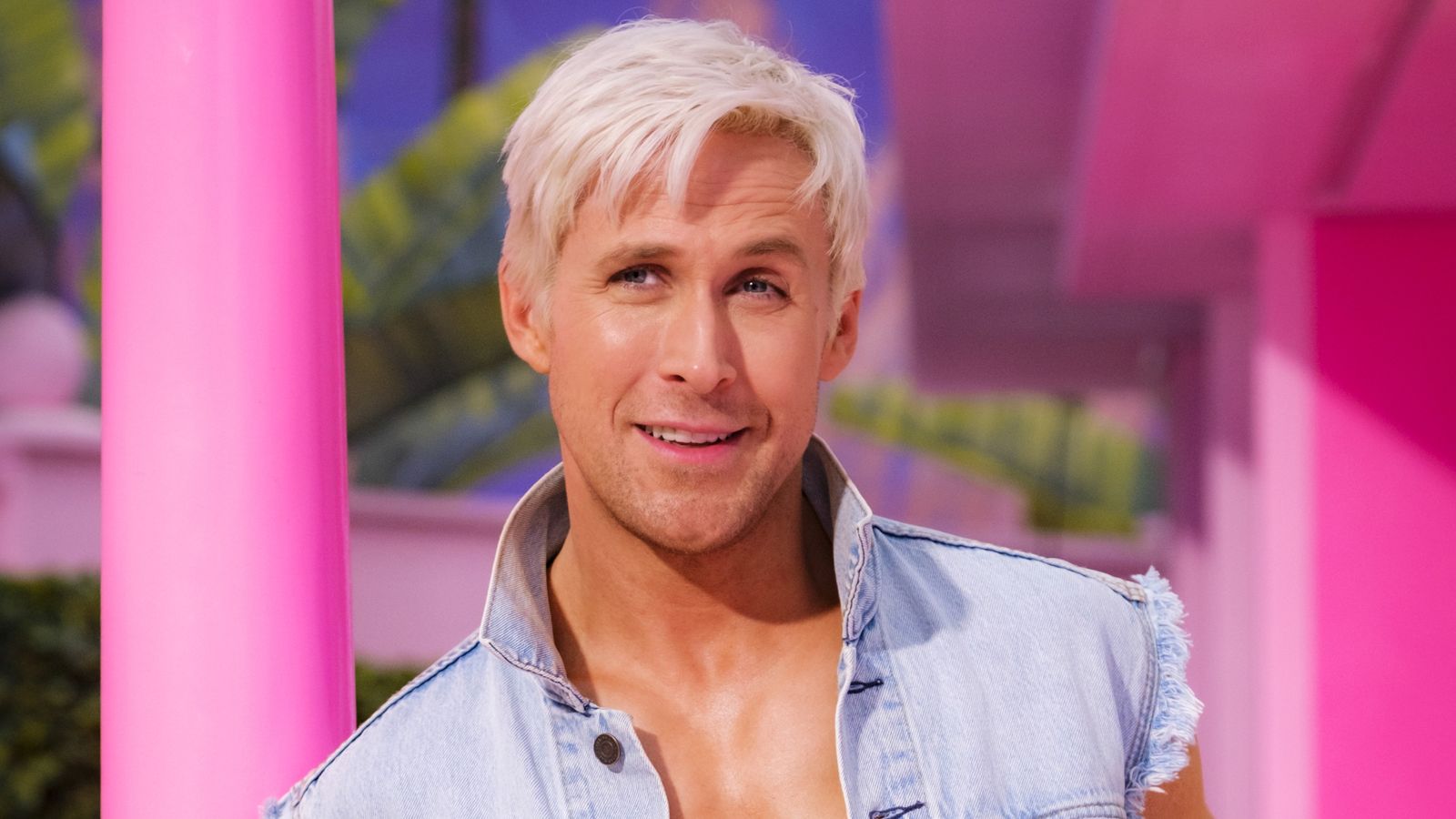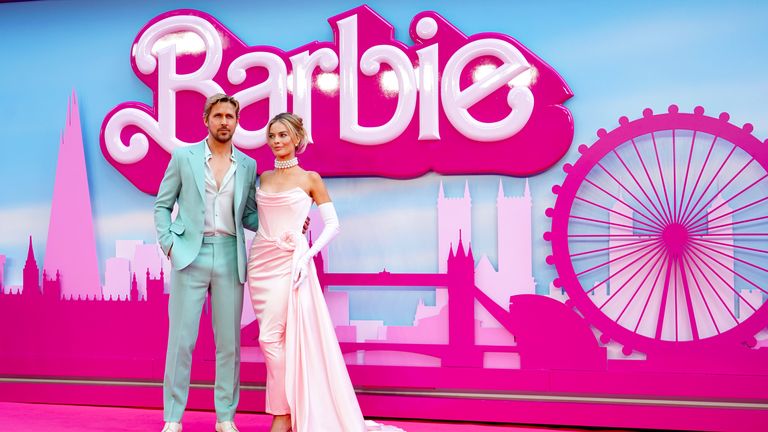 Barbie star Ryan Gosling has revealed the true meaning of "Kenergy".
The Canadian actor coined the term earlier this summer while promoting the year's biggest – and pinkest – film, which has topped the 2023 box office chart with takings of $1.4bn (£1.1bn).
He has now attempted to define "Kenergy" and its associated verbs ("Kenning", for example) after admitting it had "haunted" him for much of the year.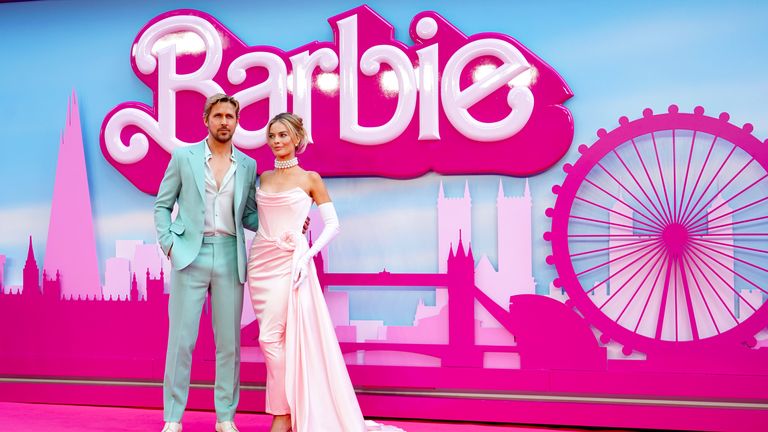 The Hollywood star said: "What is 'Kenergy', other than a word I made up on a press junket, so I didn't have to really answer any questions, that's haunted me ever since?
"It's a noun, that I've come to understand as the strength and vitality required for a sustained period of 'Kenning'.
"What's 'Kenning', other than another random word I made up?
"It's a verb. To Ken is to give more than is necessary or required to reflect so that others might shine."
'His life changed forever'
Gosling, who starred as Ken opposite Margot Robbie's titular doll, was speaking at music awards show Hitmakers in Los Angeles.
He was there to present music producer and writer Mark Ronson with soundtrack of the year for his work on Barbie, which included the I'm Just Ken ballad performed by Gosling.
Gosling hailed Ronson as a prime example of the "Kenergy" he has spent the year trying to explain.
Click to subscribe to Backstage wherever you get your podcasts
The actor added: "Up until six months ago, the entire world gave zero f**** about Ken. He was just this 70-year-old crotchless doll with no house, no car, no job, and no voice, and look at him now.
"He has a Grammy-nominated power ballad and the voice of an angel. What happened? It's simple.
"He met Mark Ronson, and his life changed forever."
Barbie is also the UK's biggest film of the year so far and contributed more than £80m to the country's economy, having predominantly been filmed in Hertfordshire.
It is also the highest-grossing film shot by a female director.
For many cinemagoers, it served as one half of an unlikely double bill with Christopher Nolan's Oppenheimer after a social media craze that drove one of the biggest surges in ticket sales since the COVID-19 pandemic.
Game Awards: The biggest night in gaming is upon us – but who are the contenders?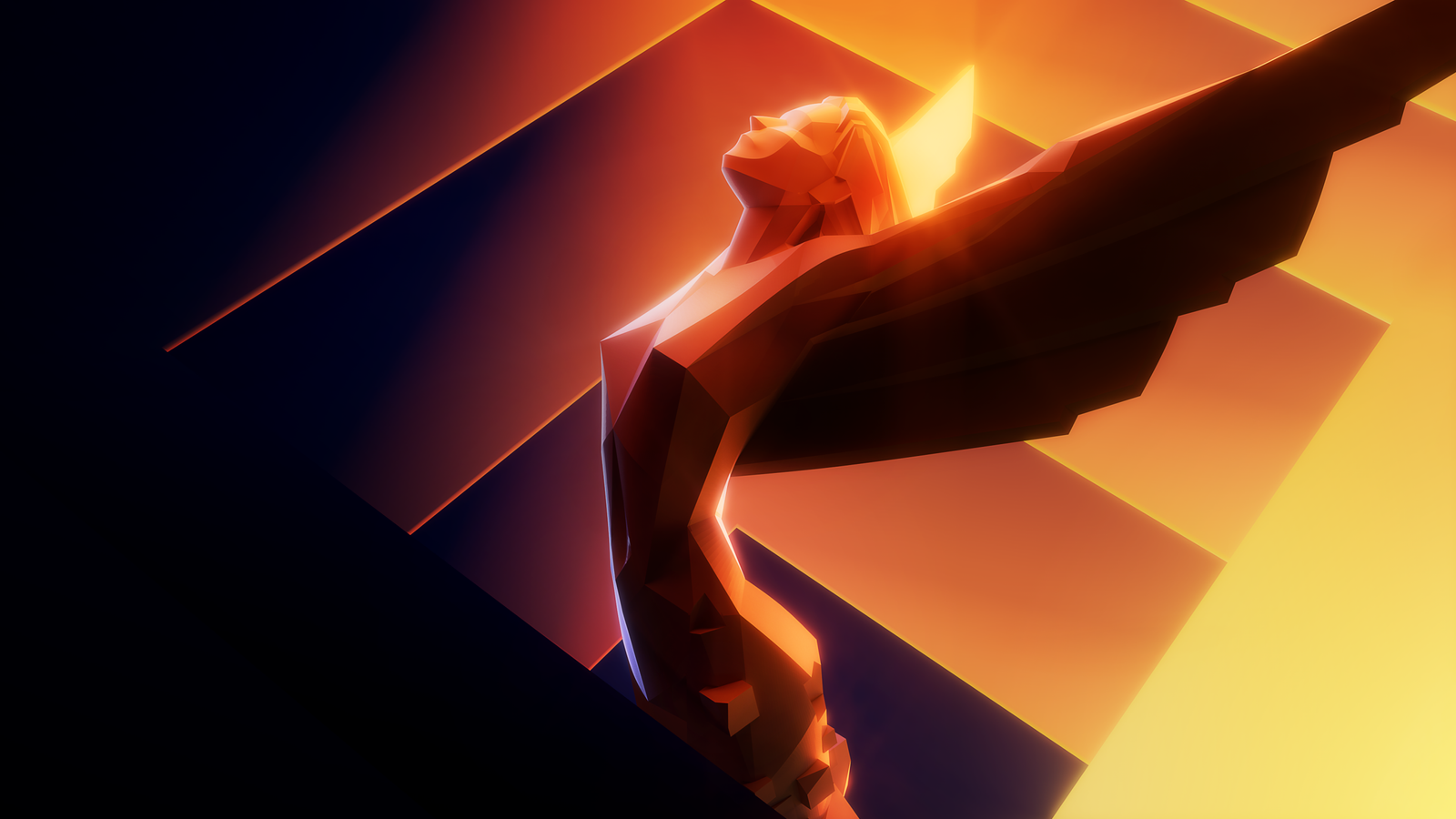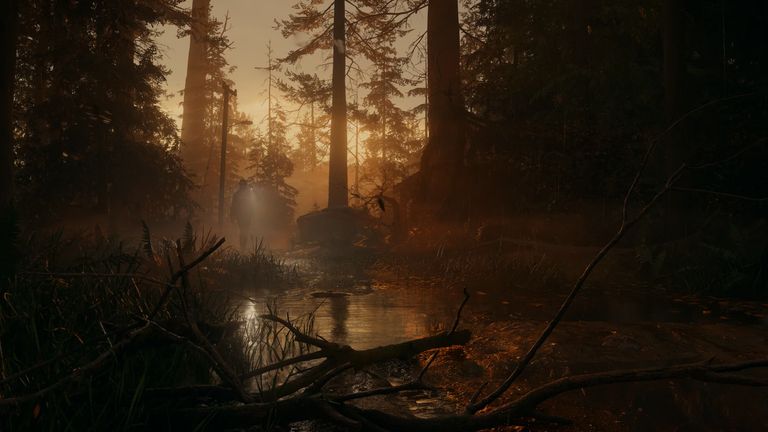 The end of the year is always a time to reflect, and the gaming industry is no different.
The 10th annual Game Awards take place in Los Angeles on Thursday, 7 December, celebrating the best interactive entertainment released in 2023.
Sky News looks at the battles in seven of the hottest categories, and the rest are in full underneath.
Game of the year
Alan Wake 2
Baldur's Gate 3
Legend Of Zelda: Tears Of The Kingdom
Marvel's Spider-Man 2
Resident Evil 4
Super Mario Bros Wonder
It's a smorgasbord of blockbuster sequels battling it out for best game, and we think it's between Alan Wake 2 and Baldur's Gate 3.
Both were long in the making and took advantage of their lengthy development to upend fans' expectations and achieve some of the highest review scores of the year.
The former is a love letter to Stephen King, Twin Peaks, and The Twilight Zone, delivering plot twists and jump scares aplenty while boasting some of 2023's most creatively meta moments; and its fantasy rival has wowed with the seemingly endless permutations players can experience in a story driven by the choices they make.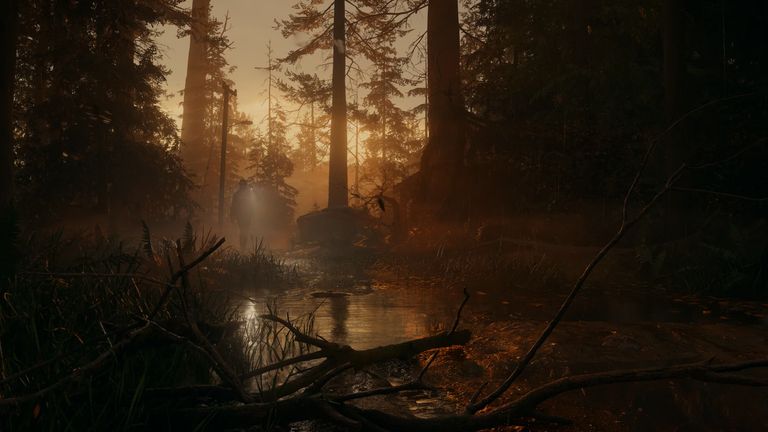 Best narrative
Alan Wake 2
Baldur's Gate 3
Cyberpunk 2077: Phantom Liberty
Final Fantasy XVI
Marvel's Spider-Man 2
Given their storytelling prowess is a key factor in how well they've been received, Alan Wake 2 and Baldur's Gate 3 appear destined to slug it out for the narrative prize.
In both cases, it's not just about how compelling the stories are, but how they're delivered in ways that only this medium can. For example, Alan Wake's Helsinki-based studio Remedy combines the game's striking visuals with live action sequences, consistently challenging your perception of what's really happening.
With Baldur's Gate, from Belgian developer Larian, the sheer scope of its Dungeons & Dragons-style quest is astonishing – and the agency it gives means you'll likely never meet anyone who had exactly the same experience.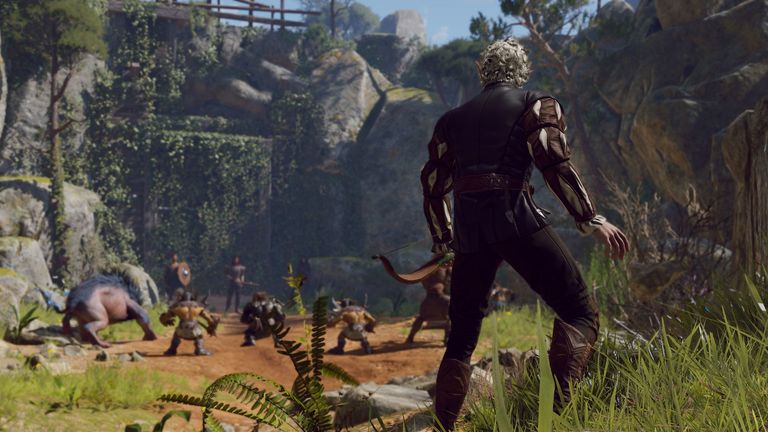 Best art direction
Alan Wake 2
Hi-Fi Rush
Legend Of Zelda: Tears Of The Kingdom
Lies Of P
Super Mario Bros Wonder
Legend Of Zelda: Tears Of The Kingdom will likely run Alan Wake and Baldur's Gate closest for best game, and Nintendo has a fine chance of winning best art direction given how much visual splendour their teams are still squeezing out of the ageing Switch console.
Like its predecessor Breath Of The Wild, which won game of the year in 2017, this is a beautiful game punching well above its weight on the graphics front.
The dream-like scenery is wonderfully rendered, resembling a watercolour painting, and the scale of the world – now explorable from the sky – makes it all the more impressive.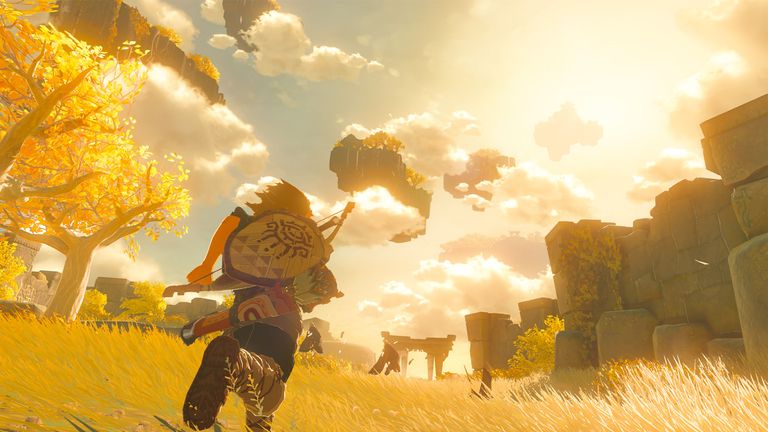 Best audio design
Alan Wake 2
Dead Space
Hi-Fi Rush
Marvel's Spider-Man 2
Resident Evil 4
Few genres thrive on good audio design as much as horror, and Alan Wake 2, Dead Space, and Resident Evil 4 deliver equally spine-chilling experiences that are best enjoyed in the dark with a good pair of headphones.
Any would be a worthy winner, though I'll offer my best wishes to Dead Space given it's terrified me like no other game this year. From your lonely footsteps and creaking doorways on the abandoned starship where it's set, to the horrific blood-curling screams of the enemy monsters, it's a frightening feast for the ears.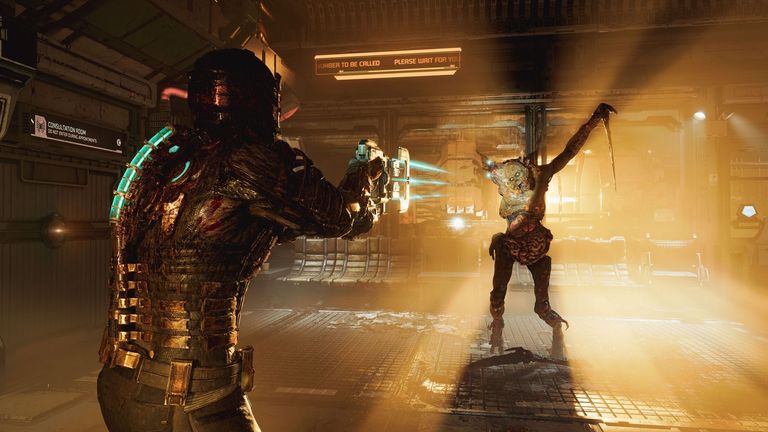 Best score and music
Alan Wake 2, composer Petri Alanko
Baldur's Gate 3, composer Borislav Slavov
Final Fantasy XVI, composer Masayoshi Soken
Hi-Fi Rush, audio director Shuichi Kobori
Legend Of Zelda: Tears Of The Kingdom, Nintendo Sound Team
In a competitive and varied field, surprise hit Hi-Fi Rush stands out for not just having great music, but making the soundtrack fundamental to the gameplay experience.
Starring as a rock star turned action hero, each level tasks you with fighting enemies to the backdrop of both unique tracks and hits from bands like Nine Inch Nails and The Prodigy. Attacks sync up with the music in super satisfying fashion and better timing leads to higher scores, making for a uniquely addictive combat experience.
Now where's my Taylor Swift-branded sequel…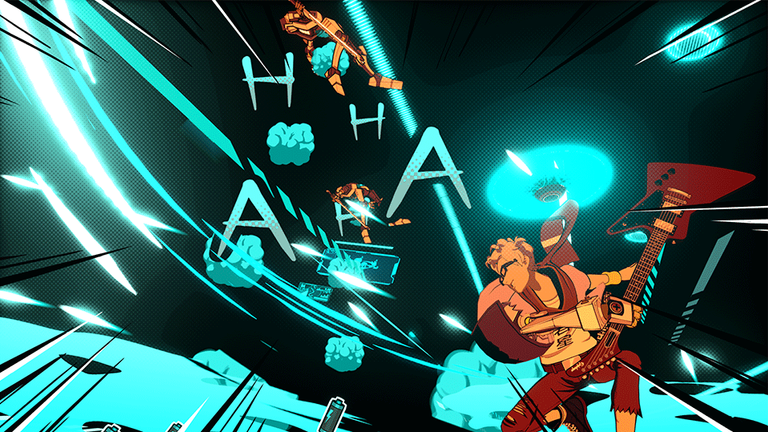 Best performance
Ben Starr, Final Fantasy XVI
Cameron Monaghan, Star Wars Jedi: Survivor
Idris Elba, Cyberpunk 2077: Phantom Liberty
Melanie Liburd, Alan Wake 2
Neil Newbon, Baldur's Gate 3
Yuri Lowenthal, Marvel's Spider-Man 2
Star Wars star Cameron Monaghan told Sky News last year he expected more film and TV actors to join him in major gaming roles, and he's been proved right – just look at Idris Elba joining Keanu Reeves in Cyberpunk.
But veteran video game actor Yuri Lowenthal (Marvel's Spider-Man 2) deserves major kudos for bringing his own wonderful spin to one of pop culture's most iconic characters, with the sequel to one of 2018's best games injecting the story with a darker tone that demanded a more versatile and nuanced performance.
From Tom Holland to Shameik Moore, he's got plenty of competition when it comes to Spider-Man actors – but he holds his own.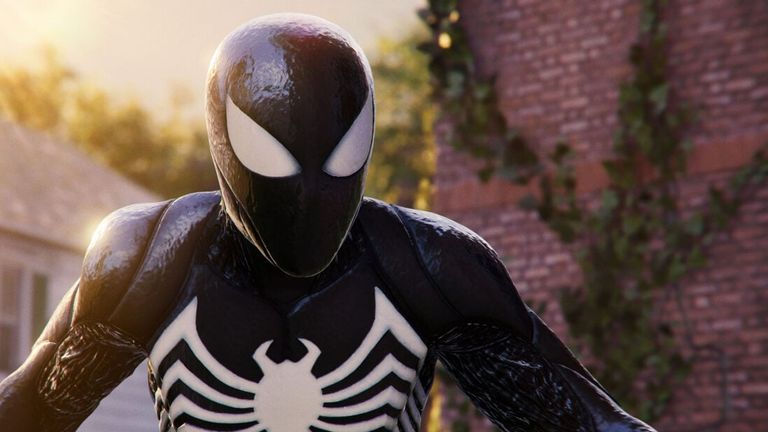 Here are the rest of the game nominations:
Best game direction
Alan Wake 2
Baldur's Gate 3
Legend Of Zelda: Tears Of The Kingdom
Marvel's Spider-Man 2
Super Mario Bros Wonder
Best adaptation
Castlevania: Nocturne
Gran Turismo
The Last Of Us
The Super Mario Bros Movie
Twisted Metal
Read more:
The science behind The Last Of Us' real 'zombie' fungus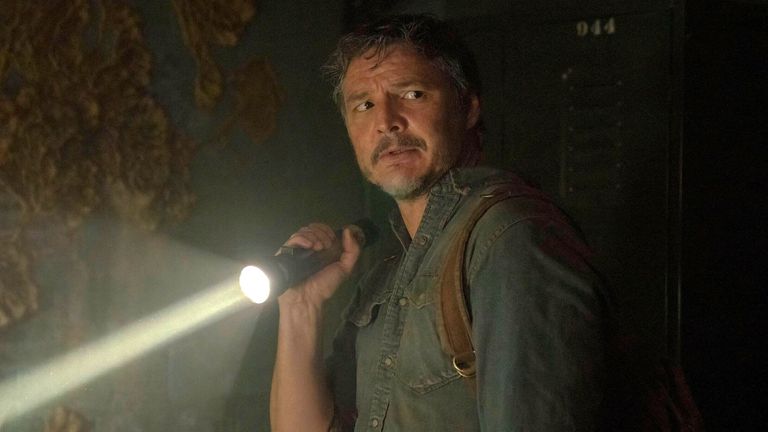 Innovation in accessibility
Diablo IV
Forza Motorsport
Hi-Fi Rush
Marvel's Spider-Man 2
Mortal Kombat 1
Street Fighter 6
Games for impact
A Space For The Unbound
Chants Of Sennaar
Goodbye Volcano High
Terra Nil
Tchia
Venba
Best community support
Baldur's Gate 3
Cyberpunk 2077
Destiny 2
Final Fantasy XIV
No Man's Sky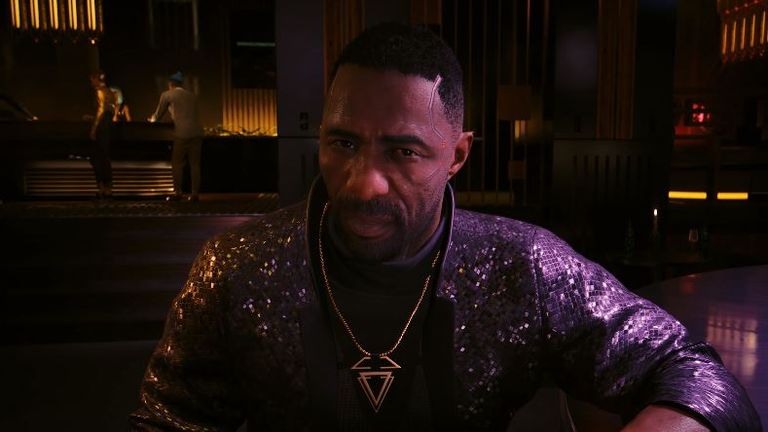 Best independent game
Cocoon
Dave The Diver
Dredge
Sea Of Stars
Viewfinder
Best debut indie game
Cocoon
Dredge
Pizza Tower
Venba
Viewfinder
Best mobile game
Final Fantasy VII: Ever Crisis
Honkai: Star Rail
Hello Kitty Island Adventure
Monster Hunter Now
Terra Nil
Best VR/AR Game
Gran Turismo 7
Humanity
Horizon Call Of The Mountain
Resident Evil Village
Synapse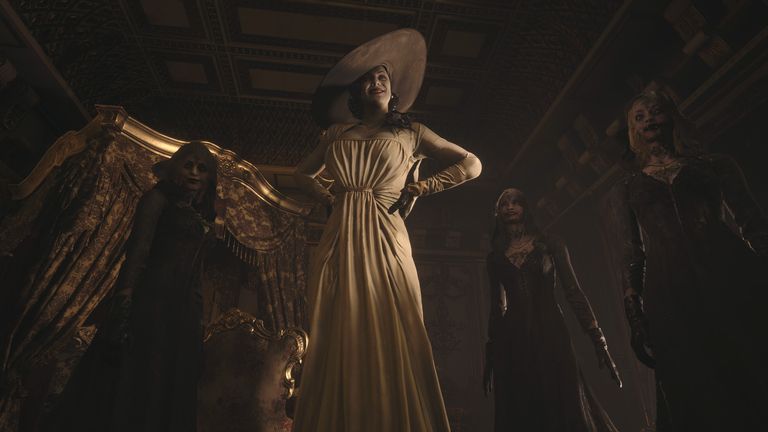 Best action game
Armored Core VI: Fires Of Rubicon
Dead Island 2
Ghostrunner 2
Hi-Fi Rush
Remnant 2
Best action/adventure game
Alan Wake 2
Legend Of Zelda: Tears Of The Kingdom
Marvel's Spider-Man 2
Resident Evil 4
Star Wars Jedi: Survivor
Best RPG
Baldur's Gate 3
Final Fantasy XVI
Lies of P
Sea of Stars
Starfield
Read more:
Why Starfield means so much to Xbox gamers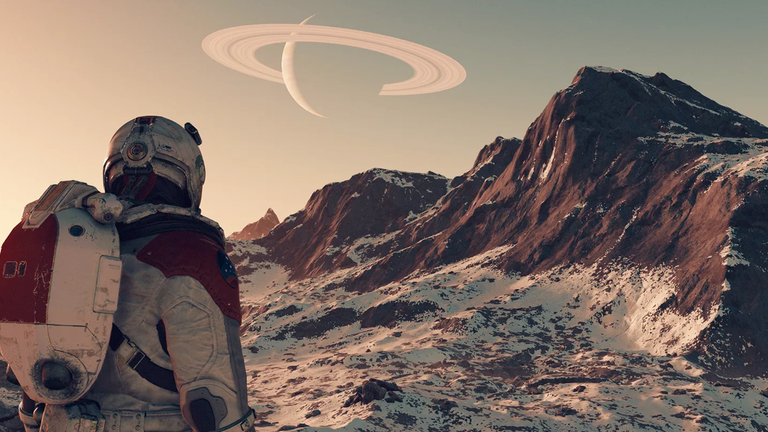 Best fighting game
God of Rock
Mortal Kombat 1
Nickelodeon All-Star Brawl 2
Pocket Bravery
Street Fighter 6
Best family game
Disney Illusion Island
Party Animals
Pikmin 4
Sonic Superstars
Super Mario Bros Wonder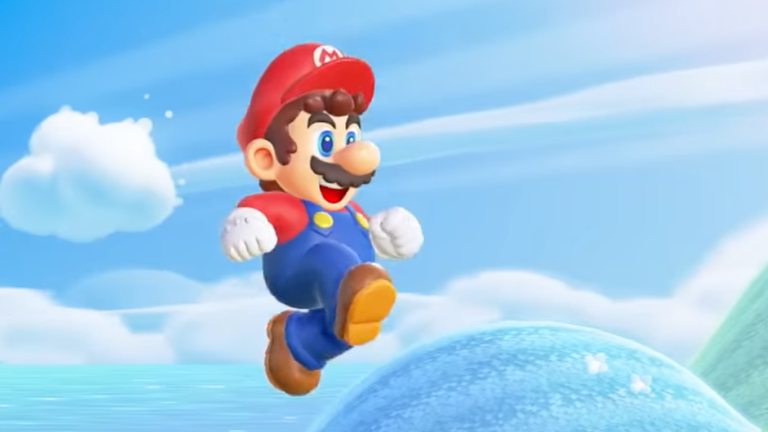 Best sim/strategy game
Advance Wars 1+2: Re-Boot Camp
Cities: Skylines II
Company of Heroes 3
Fire Emblem Engage
Pikmin 4
Best sports/racing
EA Sports FC 24
F1 23
Forza Motorsport
Hot Wheels Unleashed 2: Turbocharged
The Crew Motorfest
Read more gaming features:
Why people boycotted Hogwarts Legacy
Call Of Duty's lasting legacy as series turns 20
How British scandal changed course of landmark game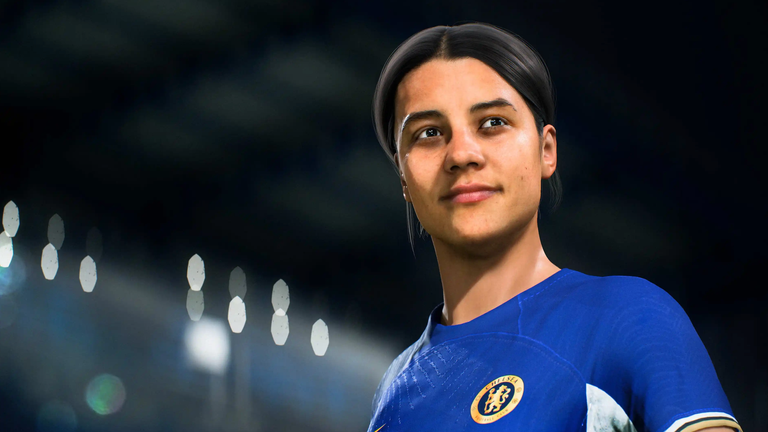 Best multiplayer
Baldur's Gate 3
Diablo IV
Party Animals
Street Fighter 6
Super Mario Bros Wonder
Best ongoing game
Apex Legends
Cyberpunk 2077
Final Fantasy XIV
Fortnite
Genshin Impact
Most anticipated game
Final Fantasy VII Rebirth
Hades II
Like A Dragon: Infinite Wealth
Star Wars Outlaws
Tekken 8