The Duke and Duchess of Cambridge have said they are "delighted" after the Sussexes announced the birth of their baby daughter – Lilibet "Lili" Diana Mountbatten-Windsor.
Prince Harry and Meghan announced that the infant, a first sibling for Archie, was born on Friday in California.
Lili is named after her great-grandmother the Queen – who was affectionately nicknamed Lilibet by her family – and her grandmother, the late Princess Diana.
William and Kate tweeted late on Sunday to say they were "delighted" with the "happy news".
We are all delighted by the happy news of the arrival of baby Lili.

Congratulations to Harry, Meghan and Archie.

— The Duke and Duchess of Cambridge (@KensingtonRoyal) June 6, 2021
A Buckingham Palace spokesperson said: "The Queen, The Prince of Wales and The Duchess of Cornwall, and The Duke and Duchess of Cambridge have been informed and are delighted with the news of the birth of a daughter for The Duke and Duchess of Sussex."
A statement from the couple's press secretary said that she was born at 11.40am on Friday "in the trusted care of the doctors and staff at Santa Barbara Cottage Hospital in Santa Barbara, California".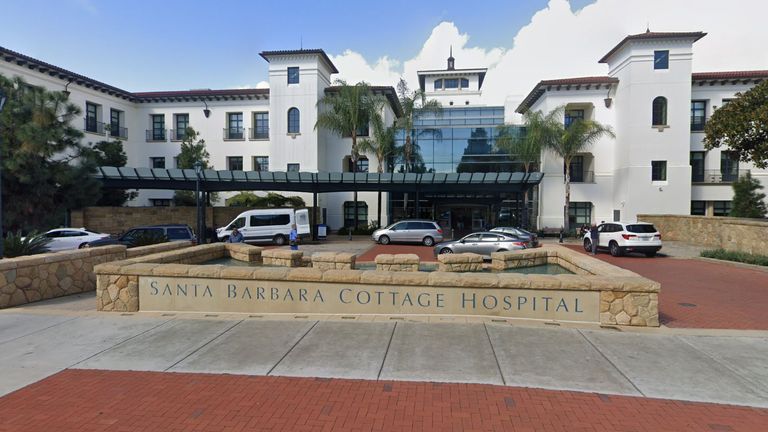 She weighed 7lbs 11oz (3.5kg) and her and Meghan are said to be "healthy and well, and settling in at home".
Harry and Meghan, who live in Montecito, said on their Archewell website: "On June 4, we were blessed with the arrival of our daughter, Lili.
"She is more than we could have ever imagined, and we remain grateful for the love and prayers we've felt from across the globe. Thank you for your continued kindness and support during this very special time for our family."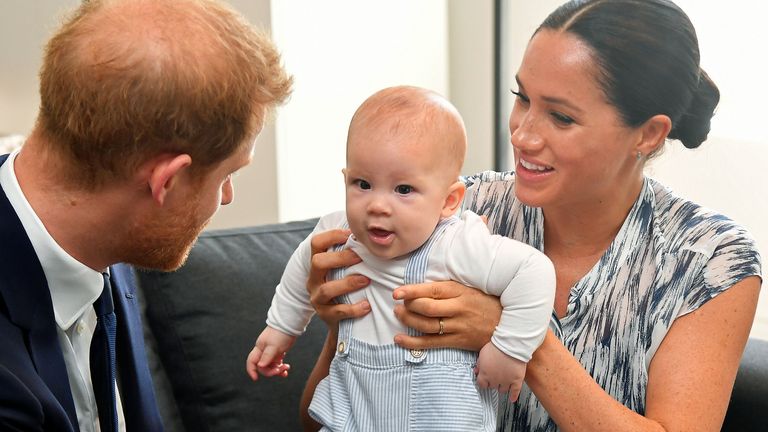 The new baby is the Queen's 11th great-grandchild and the first of the Queen's great-grandchildren to be born outside the UK.
Lilibet was first used when Princess Elizabeth was a toddler and unable to pronounce her own name properly.
Her grandfather, King George V, would affectionately call her 'Lilibet' imitating her own attempts to say Elizabeth.
The nickname stuck and from then on she became Lilibet to her family.
Prince Philip also referred to his wife as Lilibet, writing to his mother-in-law after their wedding: "Lilibet is the only 'thing' in the world which is absolutely real to me."
We are all delighted by the happy news of the arrival of baby Lili.

Congratulations to Harry, Meghan and Archie.

— The Duke and Duchess of Cambridge (@KensingtonRoyal) June 6, 2021
Congratulations to The Duke and Duchess of Sussex on the birth of Lilibet Diana! The Queen, The Prince of Wales and The Duchess of Cornwall and The Duke and Duchess of Cambridge are delighted with the news.

Lilibet is Her Majesty's 11th great-grandchild. pic.twitter.com/dGVeRpd3pK

— The Royal Family (@RoyalFamily) June 6, 2021
Many congratulations to The Duke & Duchess of Sussex on the birth of their daughter.

— Boris Johnson (@BorisJohnson) June 6, 2021
Lili's birth comes three months after her parents gave a controversial interview to Oprah Winfrey about their treatment from the media and the Royal Family.
Lili will be entitled to be a princess and Archie a prince – both with HRH styles – when the Queen dies and Prince Charles becomes king.
This is because they will have moved up the line of succession to become the children of a son of a monarch.
Despite Harry and Meghan quitting as senior working royals, Lili is eighth in line to the throne, coming after Archie, who is seventh in line.
Anyone wishing to send a present is asked to support organisations working for women and girls.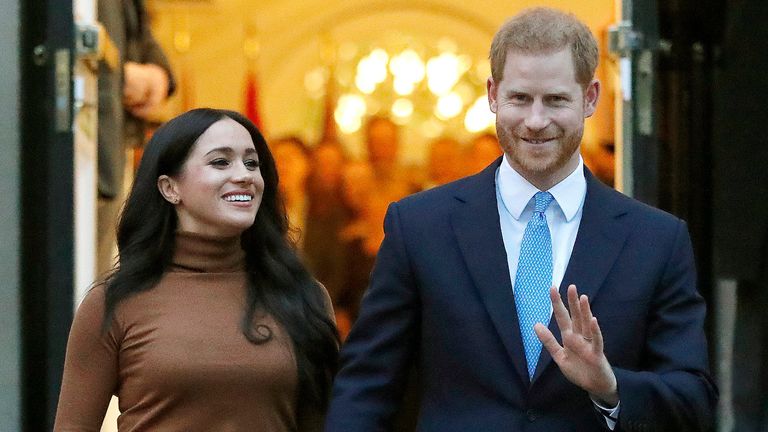 Analysis: The chosen name shows family still matters
By Rhiannon Mills, royal correspondent
For almost 48 hours, they kept the news from the world.
Time for Prince Harry and Meghan to take it all in, and get to know their little girl.
It couldn't be more different from the royal way, where we're used to hearing within hours about the new arrival.
When their son Archie was born in 2019, they were already protective of how the announcement was made.
They did not go with the usual protocol and have a big photocall to present their baby to the world.
However this time, now outside of the royal fold, they have been able to completely control the news how they wanted.
But don't forget since moving away they have worked hard to set themselves up as a global brand, and that means a global spotlight on their personal lives.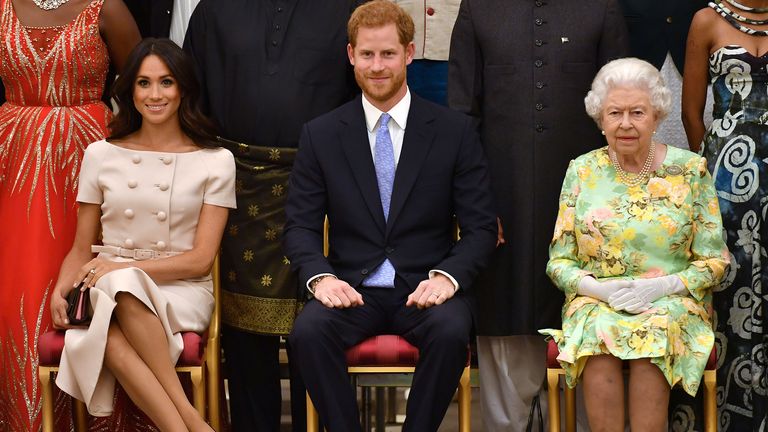 If you couple that with the fact that this is the Queen's 11th great-grandchild, and her first to be born outside of the UK, the international interest in this child is still going to be huge.
The names they've given the little girl also stand out.
To be fair, they often do when the Windsors welcome a new arrival, as we try to dissect why certain names have been chosen.
But their daughter has been given names with the most royal connections.
In previous years that wouldn't necessarily be surprising, but now they do stand out after Harry and Meghan's decision to step away from royal life, and their very public disagreements with other members of the Royal Family.
The choice of Lilibet, the Queen's nickname, is in some ways an unexpected choice but a sign that family still matters despite everything that has been said.
Both Harry and Meghan have spoken warmly about Her Majesty during interviews, despite being critical of the family and the institution that she leads.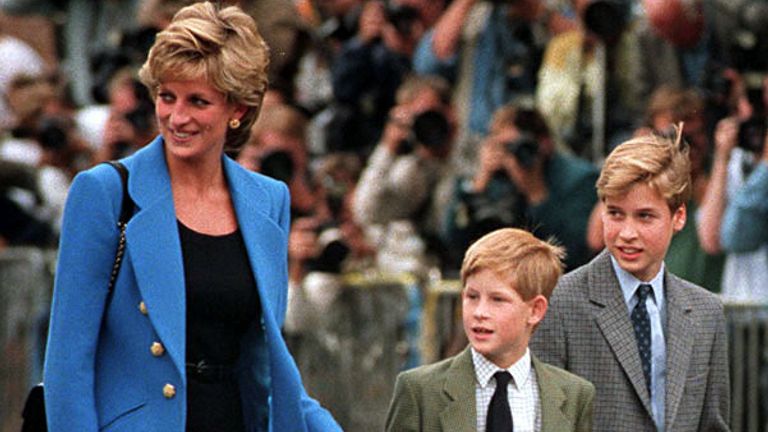 Yes, in recent weeks, Harry has again been very open about how much his mother meant to him during interviews and his response to the scandal around Diana's 1996 appearance on Panorama.
In many ways it was inevitable and a loving tribute from her son that he would want to include Diana as his daughter's middle name.
It's also worth remembering that Prince William's daughter, Princess Charlotte, also has Diana and Elizabeth as her middle names.
In many ways this baby girl, born in California, will have a very different upbringing from her cousin.
But as the Queen has always said in statements, the Sussexes are much loved members of the family, and in her names Lilibet Diana Mountbatten-Windsor will forever be very much part of the Windsor dynasty.
Boy, 10, 'shot mother dead after she refused to buy him a virtual reality headset'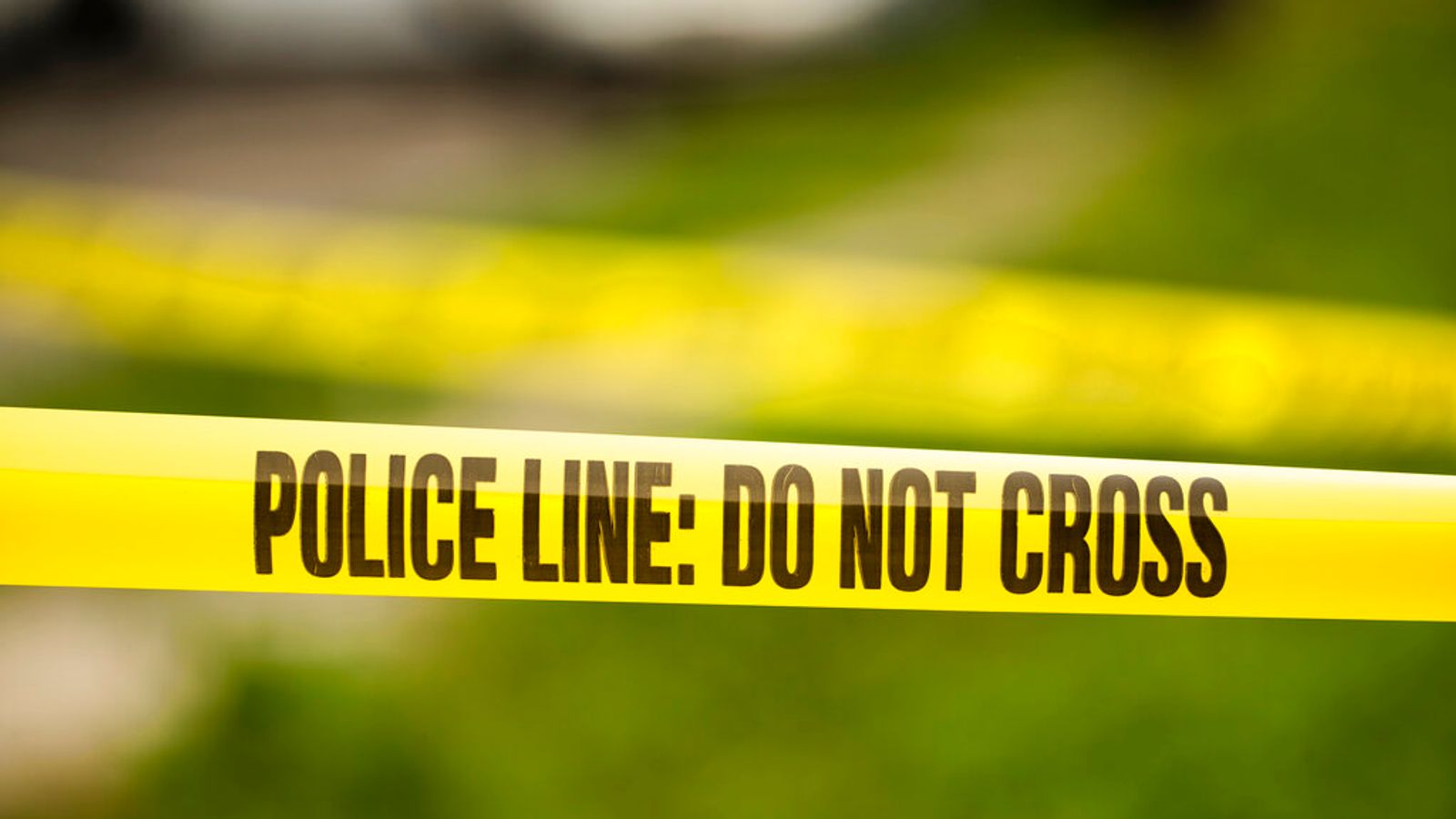 A 10-year-old boy allegedly shot and killed his mother because she would not buy him a virtual reality headset.
The boy at first claimed the shooting was an accident, but later said he intentionally aimed at his mother.
He is said to have logged into her Amazon account and ordered a headset the morning after she died, according to his aunt and sister, who claim he has not cried or showed any remorse.
The boy has been charged as an adult with first-degree reckless homicide and is in juvenile detention.
The incident happened just before 7am on 21 November in the city of Milwaukee in Wisconsin.
State law requires children as young as 10 to be charged as adults for certain serious crimes, but lawyers can request the case is moved to a juvenile court.
One of the boy's lawyers, Angela Cunningham, said: "This is an absolute family tragedy.
"I don't think anybody would deny or disagree with that… the adult system is absolutely ill-equipped to address the needs of a 10-year-old child."
The boy is said to have told officers he got the gun from his mother's bedroom and went down to the basement where she was doing laundry, according to criminal charges seen by the Journal Sentinel, a local newspaper.
Milwaukee Police initially said that the boy was "playing" with the gun when it fired, fatally injuring his mother.
Read more from the US:
William and Kate booed at basketball game
Analysis: America's problem with guns stands alone
Country star dies hours after getting married
The force said the incident would be referred to the Milwaukee County District Attorney General's Office for review.
They also reminded the public to "keep firearms secured with a gunlock and out of the reach of children".
A day after the incident, however, concerned relatives called the police.
History of 'disturbing behaviour'
The boy is said to have a history of "disturbing behaviour", including swinging a puppy around by its tail when he was four.
His family told police he filled a balloon with flammable liquid and set it alight, causing an explosion that burned furniture and the carpet.
When questioned by his family, the boy said he hears imaginary people talking to him.
He also physically attacked his seven-year-old cousin on the day of the shooting.
In a second interview with police, he said he tried shooting a wall to "scare her" when she walked in front of him and was wounded, according to the charge sheet.
He also told them he took the gun because his mother woke him up 30 minutes earlier than usual, at 6am, that day.
Jake Flint: US country star, 37, dies just hours after getting married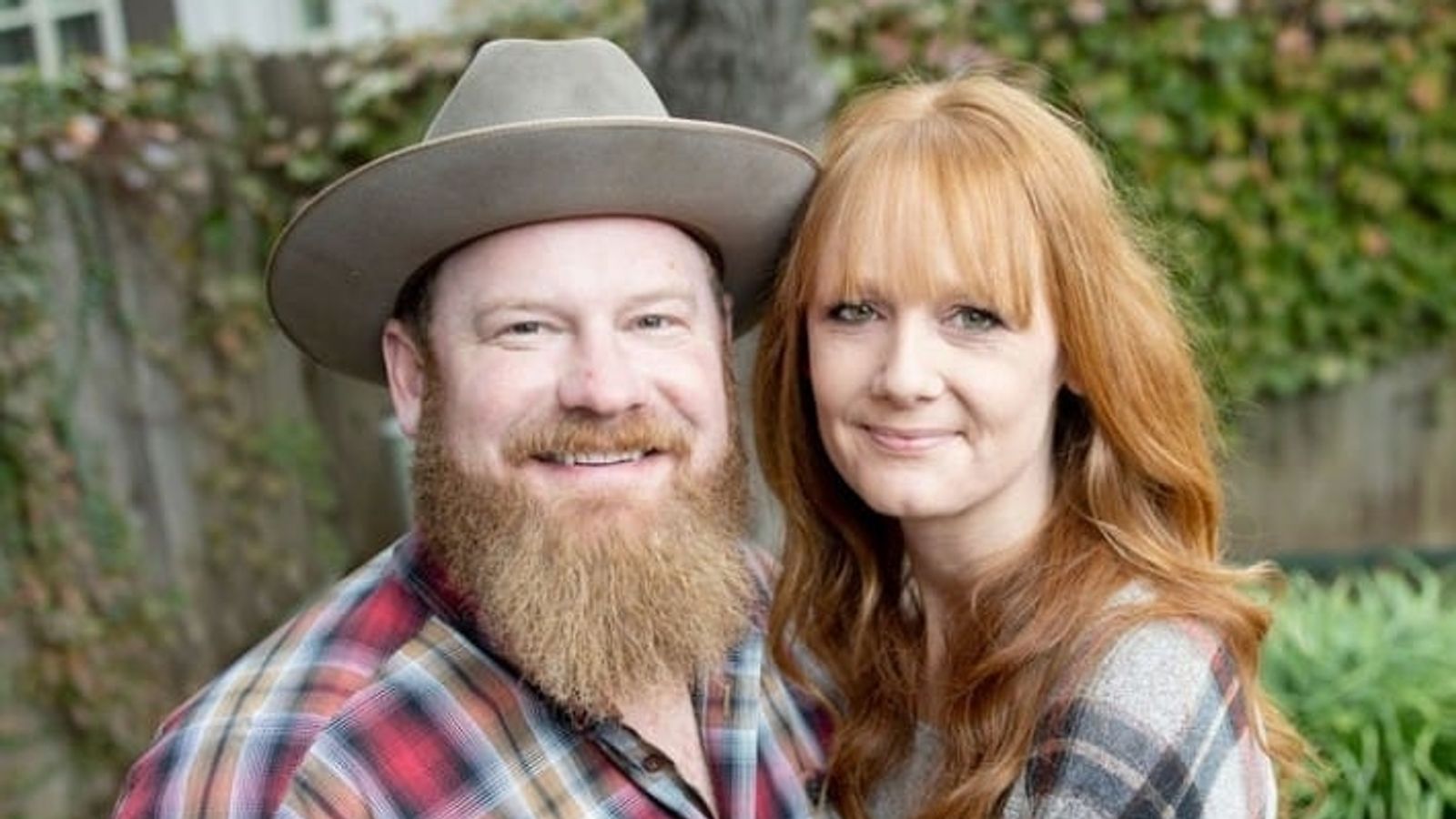 US country music star Jake Flint has died unexpectedly at the age of 37, just hours after getting married.
The Oklahoma-based singer/songwriter died in his sleep after he tied the knot with wife Brenda on Saturday.
His heartbroken bride posted on Facebook: "We should be going through wedding photos but instead, I have to pick out clothes to bury my husband in.
"People aren't meant to feel this much pain.
"My heart is gone and I just really need him to come back.
"I can't take much more. I need him here."
She also shared a picture of the couple dancing after their nuptials on Facebook, writing "I don't understand."
Mr Flint's publicist, Clif Doyal, said the musician died in his sleep in the early hours of the morning on Sunday, 27 November.
"Flint had exchanged wedding vows with Brenda Wilson on Saturday. He was 37.
"No official cause of death has been determined."
In a statement shared by Mr Doyal, Mr Flint's family said they were "broken" over the "tragic loss" of their beloved son, brother, uncle and partner, known to them as Jacob.
"He valued his family, friendships and living life to the fullest, which was evident in his songwriting.
"Every person who knew him has a story of his wit, charm, talent and compassion.
"We are so grateful for the outpouring of support and the many beautiful tributes that have been shared about the impact Jacob had on many lives.
"While we grieve what we know could have been, we are grateful that his talent and love live on in his songs."
A service for Mr Flint will take place on Monday at Cedar Point Church in Claremore, Oklahoma.
Instead of flowers, the family have requested donations to the Red Dirt Relief Fund, an organisation which provides emergency assistance funding grants to musicians in need.
A fundraising campaign has also been launched to raise money for the family of Mr Flint, described as a "great man in our music community."
The musician was in the middle of a multi-state tour and had been scheduled to perform in Claremore on Friday.
His former manager, Brenda Cline, said she "loved him much like a son", hailing him as the "funniest, most hilarious, hardest working, dedicated artist I have ever worked with in my career."
"Jake has a million friends and I'm not sure how everyone will cope with this tragic loss," she wrote on Facebook.
"This is going to be incredibly difficult for so many. We love you Jake and in our hearts forever."
William and Kate met by chants of 'USA, USA' and pockets of booing as race row clouds visit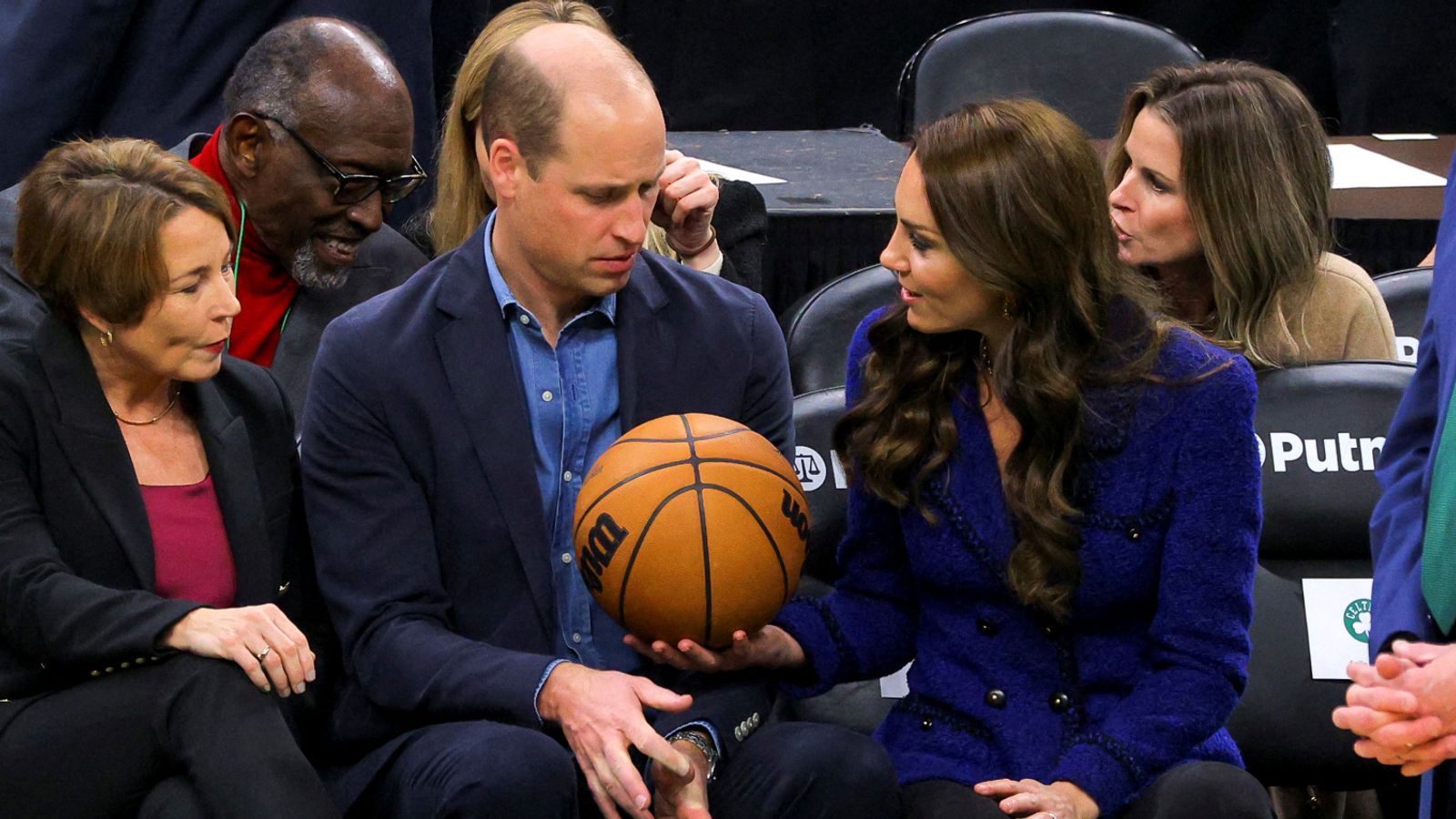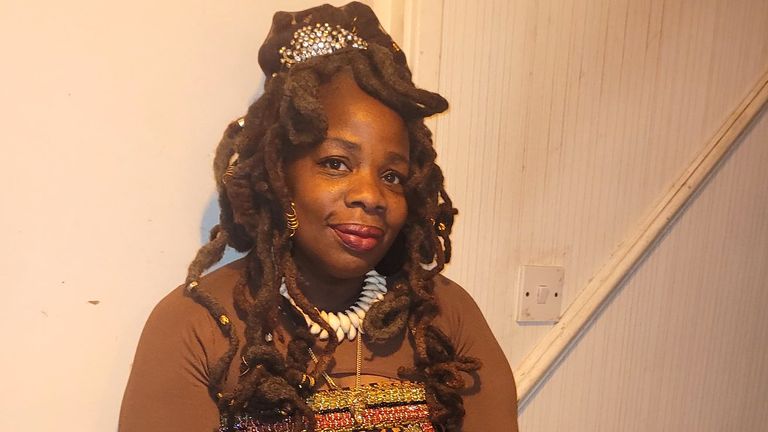 The Prince and Princess of Wales' first overseas trip since the Queen's death has been overshadowed by controversy at home.
William and Kate arrived in Boston yesterday for a three-day visit before the Earthshot Prize, the prince's environmental awards ceremony, on Friday.
Hours earlier, the prince's godmother resigned from her duties at Buckingham Palace after repeatedly asking a black visitor "where she really came from".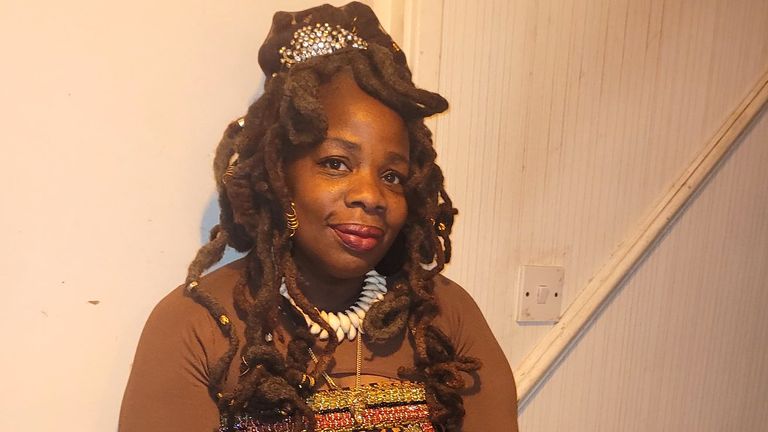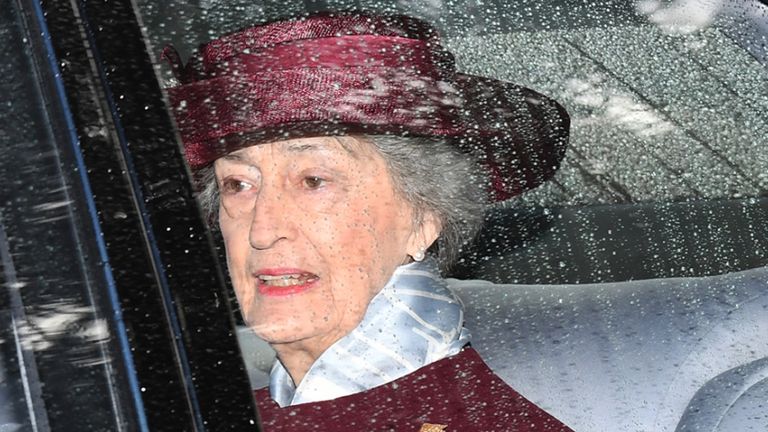 A Kensington Palace spokesman who spoke to William before he boarded his flight said Lady Susan Hussey's comments were "unacceptable" and that "racism has no place in our society".
He added that Lady Hussey, 83, was right to have stepped aside from her honorary role as Lady of the Household with immediate effect.
The monarchy has faced allegations of institutional racism since Ngozi Fulani, a British-born charity boss, revealed what had happened at an event in Buckingham Palace on Tuesday.
Lady Hussey, who served as the Queen's lady in waiting for more than 60 years, has offered her "profound apologies for the hurt caused".
William focused on the Earthshot Prize as he greeted crowds in Boston, saying: "We are both looking forward to spending the next few days learning about the innovative ways the people of Massachusetts are tackling climate change."
The White House has confirmed that the royal couple are set to meet Joe Biden, the president, later this week.
William and Kate sat courtside to watch an NBA game and were booed by small pockets of the crowd around the stadium when they were introduced by an announcer and shown on the big screen.
At one point, some fans in the crowd could be heard loudly cheering "USA, USA" when the couple appeared on the screens in the centre above the court.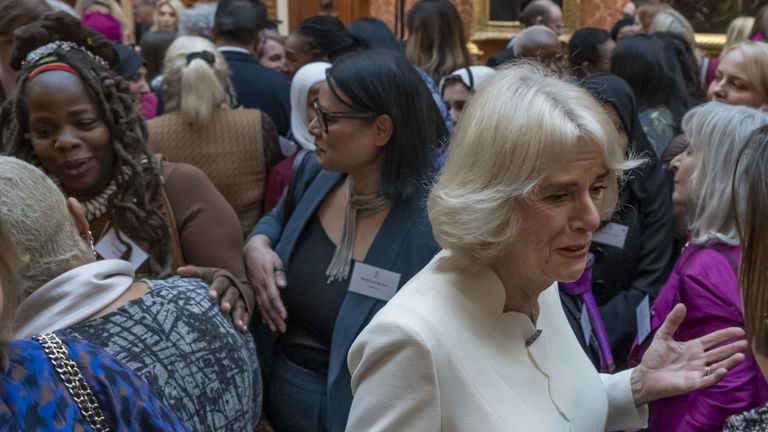 Analysis: William and Kate will work hard to win back America
The timing could not be worse.
William and Kate haven't been to the US for eight years, a time period that has seen monumental change for the monarchy.
It's also their first time in America since Prince Harry and Meghan left Britain for California.
"What's been unfolding in Britain over the past 24 hours provides a really prime opportunity for William and Kate," said Arianne Chernock, Professor of British History at Boston University. "If they were to come out with their own public statement in Boston that would really resonate with the American public."
This is a chance for them to rebuild royal relations in America.
The fallout from Harry and Meghan's interview with Oprah, watched by millions around the world, damaged the image of the Royal Family.
This latest racism row will do little to repair that, especially in the US.
"This was not the sort of thing they wanted happening right at the start of their trip," said Washington Post royal columnist Autumn Brewington. "This will be seen by many people as substantiating things that Meghan and Harry have said both in terms of perhaps the comments that were made to them, and the palace's hesitation to act on things that were said to them."
The Duke and Duchess of Sussex will make more headlines soon with their impending Netflix series, and the release of Harry's much-hyped memoir.
The Prince and Princess of Wales' visit was supposed to help put the Royal Family back on the front foot in the US.
It also gives them a world stage to champion causes they care about.
Their engagements in Boston are based around climate change, vulnerable young people, sport and the early years.
"This is a really important moment for the couple to reset basically and indicate where the royal family is going to be in the years to come," said Prof Chernock.
Boston has a deep history with the Royal Family, it was the birthplace of the American revolution, and there remains a fascination with the British monarchy.
Expect to see the Prince and Princess of Wales working hard to win back America.
Charity boss reacts to resignation
Buckingham Palace said yesterday that it was taking the incident "extremely seriously" and described Lady Hussey's comments as "unacceptable and deeply regrettable".
Ms Fulani works as an advocate for survivors of domestic abuse and described the exchange as a "violation".
Speaking to LBC, the chief executive of Sistah Space said "nobody from the palace has spoken to me", but she would be "happy to have a conversation to bring about a positive solution".
Reflecting further, she said: "To be honest I wish that the lady could be spoken to and know the damage she has caused and preferably not be front-facing.
"But for her to resign, that has nothing to do with me. I don't feel good about that. She's an elder and in my culture we respect elders.
"Conversations need to be had with the relevant people so this kind of thing doesn't happen again."
Last year, the Duchess of Sussex claimed that a member of the royal household raised concerns about what colour skin her son Archie would have before he was born.
Hussey 'interrogated' Fulani – witness

Royals must 'step up'
Mandu Reid, leader of the Women's Equality Party, who was standing next to Ms Fulani and witnessed the exchange, said she was "stunned".
"It was really uncomfortable. If Ngozi was a white woman there is no way that line of questioning would have taken place. It's not what you expect," she told Sky News.
"We weren't gate crashers, but we were made to feel almost like trespassers."
Asked if she was reassured by Lady Hussey stepping down and apologising, she said no – and that the royals need to "step up" and acknowledge that "institutional racism is part of the culture".