'It's uncomfortable and it's not depicted': Rose Byrne on highlighting eating disorders in new show
"You're nothing. You're a ghost, a fat ghost," says the critical inner voice of disillusioned housewife Sheila Rubin, who spends her days booking rooms in cheap motels to binge on fast food.
Beautiful, thin, privileged; on the outside, her life appears perfect. But inside, Sheila, played by Rose Byrne, is battling a complex eating disorder and plodding through a humdrum life in the shadow of her husband, a man who wants his wife to cook, clean, and have threesomes.
And then she discovers the shiny, spandex-wrapped world of aerobics. "Only you have the power to change you" becomes a new mantra.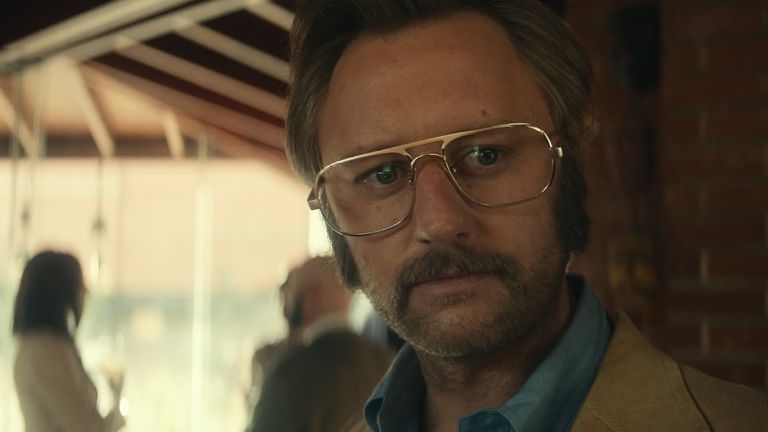 Set against the backdrop of sun-soaked 1980s San Diego, Byrne's new series Physical is a dark comedy about a woman's rise from dutiful wife to lifestyle guru, all the time while fighting her inner demons; it explores the pressures on women – and the pressures women place on themselves – to look a certain way.
The actress, best known for her role as alpha bridesmaid Helen in Bridesmaids, says Sheila is "an extreme version of the duality" of many women.
"She obviously has a terrible illness, an addiction that she's living with, and we meet her at a breaking point," Byrne tells Sky News. "But there is that idea of appearance; on the outside, she looks perfect and she's skinny and pretty and white and all these things but yet she's completely self-destructive inside. She has all these privileges… but yet it doesn't matter.
"I think that is uniquely female in a way, having that kind of inner-destruction. Often I see depictions of, you know, external, and this and that – drinking and that kind of destructive side of women. But I feel like it's often an inside job that we do."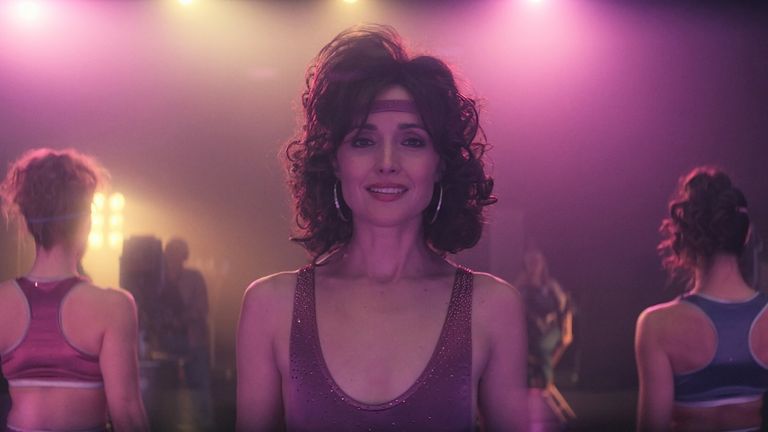 Physical shows that anyone can suffer from issues with their body image, no matter what they look like.
Created by Annie Weisman, known for her work on shows including Desperate Housewives, the story of Sheila's eating disorder is based on the writer's own experiences when she was younger.
"It's uncomfortable and it's not depicted [very often on screen]," says Byrne. "I don't know, why it is that? I mean, it's a hard thing to write about and it's a hard thing to show. I don't think it's particularly something people gravitate toward. This is sort of an opportunity to start a conversation about it."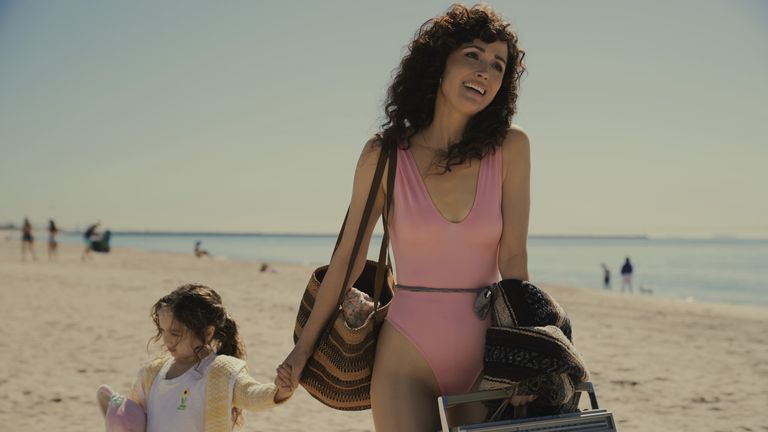 Sheila's story shows the "seediness of the illness and that addictive quality that it has", Byrne adds. "Like any addiction, you know, it's always: 'That was the last time. I just had to do it one more time, and then I'm good and I won't do it again.' And you just keep falling back into this very destructive pattern."
At first, it's the exercise part of the aerobics that Sheila craves, but real empowerment comes when she harnesses the burgeoning technology of videotape to revolutionise the industry. While on-screen workouts are everywhere now, whether it's celebrity DVDs or Instagram lives with wellness gurus, it all stemmed from the trend that emerged in the 1980s.
"It was really hard," Byrne tells Sky News, of channelling her inner Jane Fonda. "You know, I'm not co-ordinated, I'm not a dancer. I'm lazy, essentially. So I really was daunted by this task."
Weisman says she wanted to use the typically female space of aerobics as a force for empowerment.
"Having struggled for decades with eating disorders and feeling really disconnected from my body, aerobics and exercise were a place where you could really embrace a kind of strength and power," she tells Sky News. "And like so many things that are specifically female spaces, I think it gets easily dismissed.
"Whether or not women – or men – have that specific struggle with food, I think a lot of people relate to the idea of having a kind of shameful secret, an obsessive habit that allows them to contain some really difficult and unmanageable feelings.
"We're not interested in exploitation or anything lurid, but really just emotional truth. So I don't think you have to have had an eating disorder to relate. But, you know, eating disorders certainly are a persistent threat in in our culture today."
Another issue the show explores is the power dynamics between men and women.
Sheila masks her problems and her desires and is seemingly a meek and mild wife, taking a backseat to her husband as he bids for state assembly – but while her character lives in the background (at first, at least), Byrne is very much the star of the show.
The issue of female-led films and TV series has been highlighted in recent years as diversity in front of and behind the camera slowly improves, but it seems there are lots of male stars who aren't happy about playing second fiddle to a woman.
"Worth knowing that one of the big reasons so many female-centred projects weren't being made for so long wasn't because they weren't being written and commissioned but because they couldn't find a bankable male star who would agree to play second string," Succession and I Hate Suzie writer Lucy Prebble tweeted earlier in June.
And in February, actress and director Olivia Wilde made headlines for praising her reported boyfriend Harry Styles for taking a supporting role in her female-led film, Don't Worry Darling, saying that "the industry has raised [male actors] to believe it lessens their power (i.e financial value) to accept these roles, which is one of the reasons it's so hard to get financing for movies focusing on female stories".
Subscribe to the Backstage podcast on Apple Podcasts, Google Podcasts, Spotify, Spreaker
Comedian and actor Rory Scovel, who plays Sheila's husband Danny Rubin, says he was more than happy to play a supporting role alongside Byrne.
"I like being employed, first and foremost," he tells Sky News. "So I would do probably anything. I don't relate to the sentiment of needing to be the lead or feel as though I won't play a supporting character to a female lead. I do understand that that is something and I do understand that some people make their decisions and feel that way, but I truthfully just can't relate to it.
"I don't know that I'm so concerned where [a] character falls in the line-up or who the lead actually is. I think it's just exciting to get to be a part of a show that is so well written, telling such an interesting story. It's already fun that it's set in the '80s and we get to wear those clothes and have that look, but also, in quite the opposite sentiment, to get to follow someone like Rose and see her in action…
"I find it to be an education that I need as an artist. I would rather see someone like her showing me literally from the front row how she operates and what she brings to her roles so that I can, you know, hopefully try to educate myself in whatever that is, so that I can be better. So yeah, I feel quite the opposite. I feel very grateful that I got to be a part of the show."
Apple Original series Physical, starring Rose Byrne, premieres on Apple TV+ on Friday 18 June
Gwyneth Paltrow wins high-profile civil court case against man who claimed she crashed into him while skiing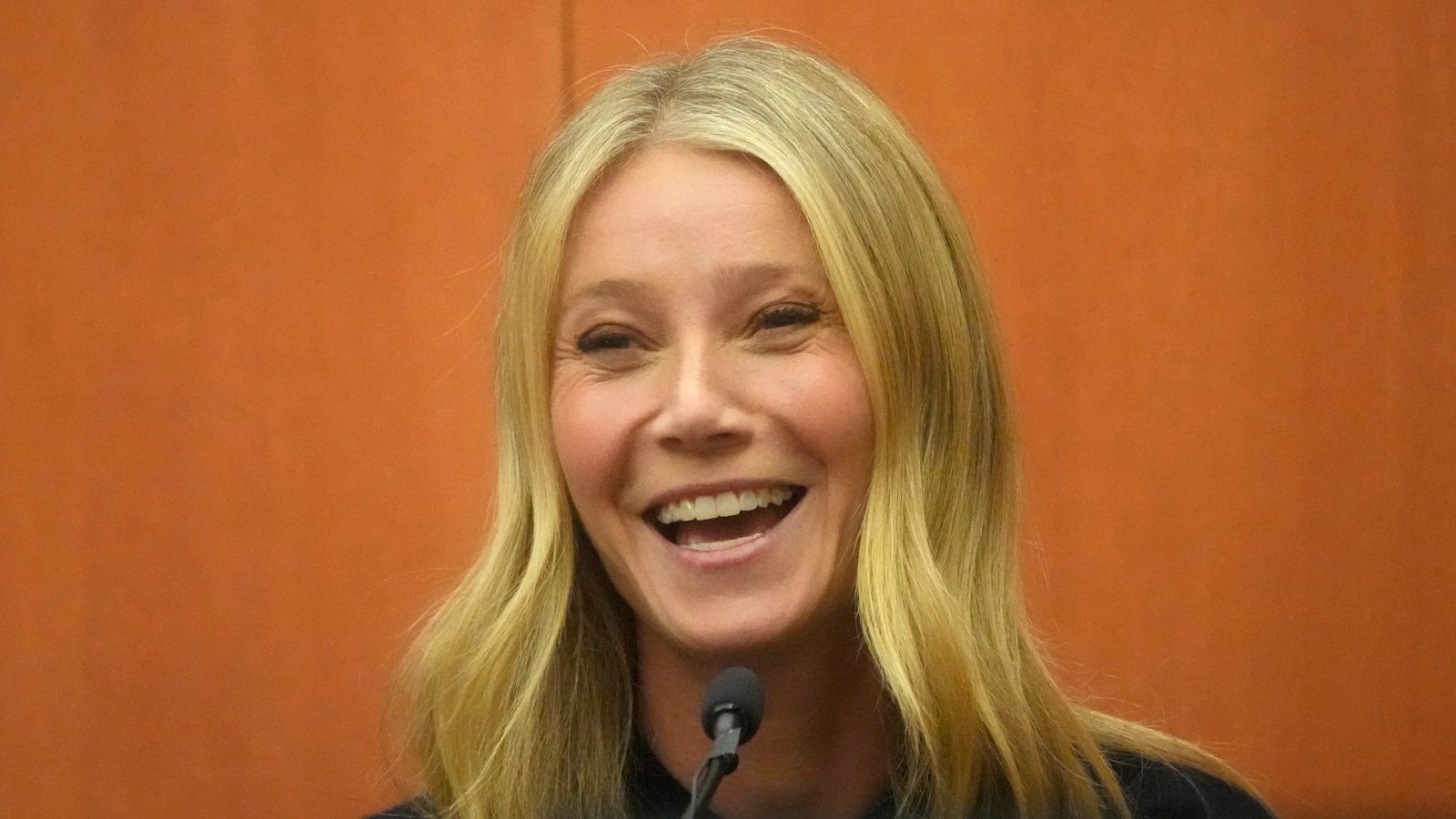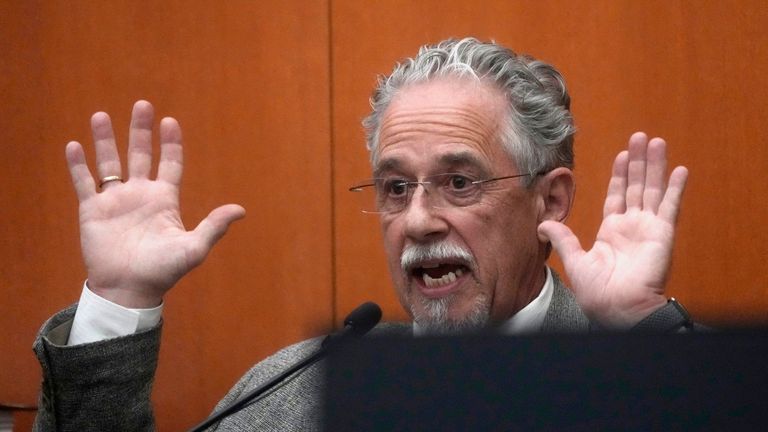 Gwyneth Paltrow has won a high-profile civil court case against a man who claimed she crashed into him while skiing.
She was awarded $1 in damages after the jury found retired optometrist Terry Sanderson was "100%" at fault for the skiing accident.
The jurors deliberated for two hours on Thursday after hearing eight days of evidence.
Paltrow, dressed in a navy blazer jacket and striped shirt, did not react when the verdict was announced.
In a statement released after the verdict, she said she was "pleased" with the outcome.
"I felt that acquiescing to a false claim comprised my integrity," she said.
"I am pleased with the outcome and I appreciate all of the hard work of Judge Holmberg and the jury, and thank them for their thoughtfulness in handling this case."
Mr Sanderson, 76, sued the Hollywood actress for $300,000 (£242,000), saying the 2016 collision on the slopes of Utah left him with several broken ribs and severe brain injuries.
Paltrow, who is also a lifestyle influencer, denied the claims, alleging Mr Sanderson crashed into her at the Deer Valley resort, and caused her to lose "half a day of skiing".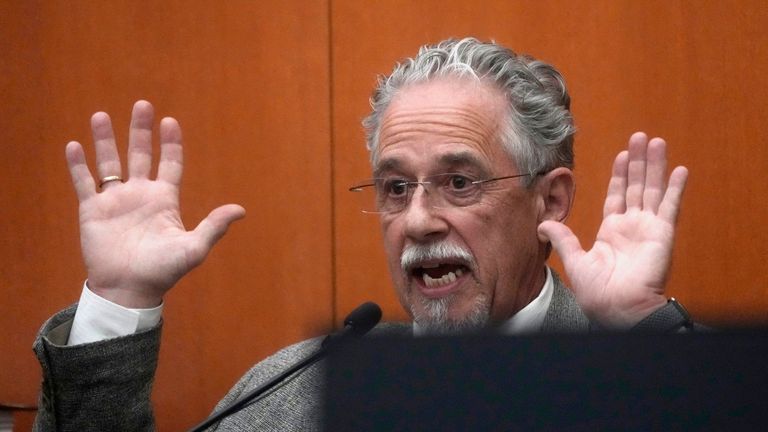 She counter-sued him for the awarded amount of $1 and her legal fees.
During the court case in Park City, jurors heard evidence from a variety of medical experts, ski instructors, and members of both Mr Sanderson and Paltrow's family, including the actress' children Apple and Moses Martin.
Mr Sanderson said he had become a "self-imposed recluse" after the incident and had been advised never to ski again in case of further injury.
But Paltrow's lawyers showed photos of him enjoying multiple holidays after the accident.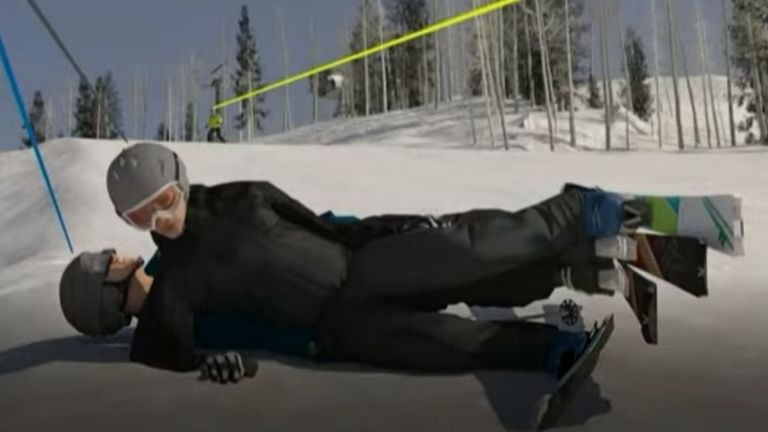 Oscar-winning actress Paltrow, 50, said she felt "very sorry" for Mr Sanderson but reiterated that she was not "at fault" for the crash.
Mr Sanderson said he had been told by medical experts that travelling would be "healing" for him and that he had struggled during his trips.
Stephen Lawrence's mother Doreen was effectively 'gaslit' by Daily Mail, court told – as Harry makes appearance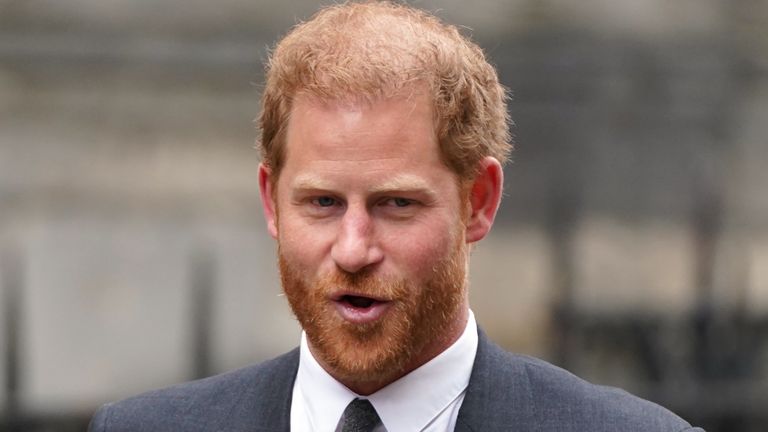 The mother of murdered teenager Stephen Lawrence was effectively "gaslit" by the Daily Mail, the High Court has been told – as Prince Harry made a brief appearance for the end of the privacy hearing.
Baroness Doreen Lawrence is one of a number of high-profile individuals, including the Duke of Sussex, accusing the newspaper's publishers Associated Newspapers Limited (ANL) of concealing "wrongdoing" over the alleged unlawful gathering of their private information.
ANL vehemently denies the claims and has argued for the case to be dismissed. A four-day preliminary hearing has now concluded, with the judge to deliver a decision on whether the case should go to trial in writing at a later date.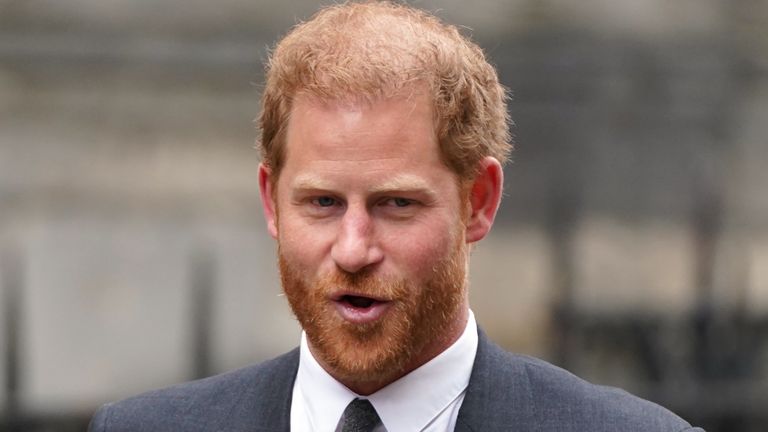 During Thursday's session, barrister David Sherborne, representing the claimant group – which also includes Sir Elton John, Liz Hurley, Sadie Frost and former Liberal Democrat MP Sir Simon Hughes – said they had a "compelling case".
It is alleged ANL commissioned 19 different private investigators to carry out a series of unlawful acts from 1993 to 2011 and beyond, which in some instances informed articles, Mr Sherborne said.
The group was "thrown off the scent by the way in which the articles were written", the court heard.
Mr Sherborne later read out extracts from Baroness Lawrence's witness statement, in which she said she felt "played for a fool" by the Daily Mail, believing the newspaper "really cared" about the injustice of the murder of her son Stephen.
"They were supposed to be our allies and friends, the good people, not the bad," she said. Baroness Lawrence said she had believed information in articles about her had come from the police.
Mr Sherborne told the court: "That is nothing short of gaslighting Baroness Lawrence, that's the form of concealment we are talking about."
Read more:
Five things we learned from Harry's court submission
Eyewitness: What was it like in court for Harry's surprise appearance?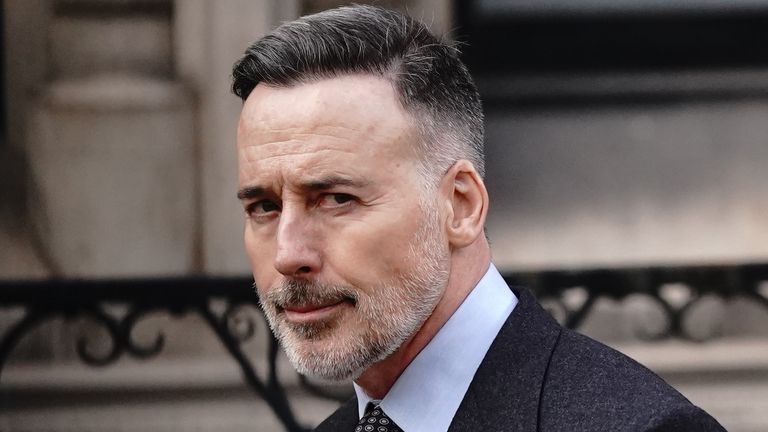 The term gaslighting means to manipulate someone into questioning their own sanity or powers of reasoning.
Known as a campaigner and reformer, Baroness Lawrence has devoted herself to seeking justice for her 18-year-old son, an aspiring architect who was murdered in an unprovoked racist attack in southeast London in 1993.
The Daily Mail, under then editor Paul Dacre, campaigned to bring Mr Lawrence's killers to justice, running a front page in 1997 that saw the newspaper brand five suspects "Murderers" – challenging them to sue if the headline was incorrect.
Baroness Lawrence was present in court for part of Thursday's session, as were Harry and Sir Elton's husband David Furnish, following appearances earlier in the week from Sir Elton and Frost.
Trial could be 'substantial' if it does go ahead
Adrian Beltrami KC, representing the publisher, previously told the court that all the claims "are rejected by the defendant in their entirety as are the unfounded allegations that are repeatedly made that the defendant either misled the Leveson Inquiry or concealed evidence from the Leveson Inquiry".
The lawyer said the legal action against ANL has "no real prospects of succeeding" and is "barred" under a legal period of limitation.
After hearing the final arguments in the preliminary hearing, Mr Justice Nicklin told the court he would hand down his judgment on whether the case should go to trial as soon as he can.
He indicated earlier in the session that if the case does go to trial, it could be one that lasts for a "substantial period of time".
Read more:
Prince Harry v Associated Newspapers: All you need to know
Harry's children officially recognised as prince and princess
After hearing Baroness Lawrence's claims during the first day of the preliminary hearing, an ANL spokesperson said: "While the Mail's admiration for Baroness Lawrence remains undimmed, we are profoundly saddened that she has been persuaded to bring this case.
"The Mail remains hugely proud of its pivotal role in campaigning for justice for Stephen Lawrence. Its famous "Murderers" front page triggered the Macpherson report [an inquiry into Mr Lawrence's death].
"Associated Newspapers, which owns the Daily Mail and Mail on Sunday, vigorously denies all the claims against it."
Paul O'Grady: Royal Vauxhall Tavern cabaret club where Lily Savage rose to fame pays raucous tribute to star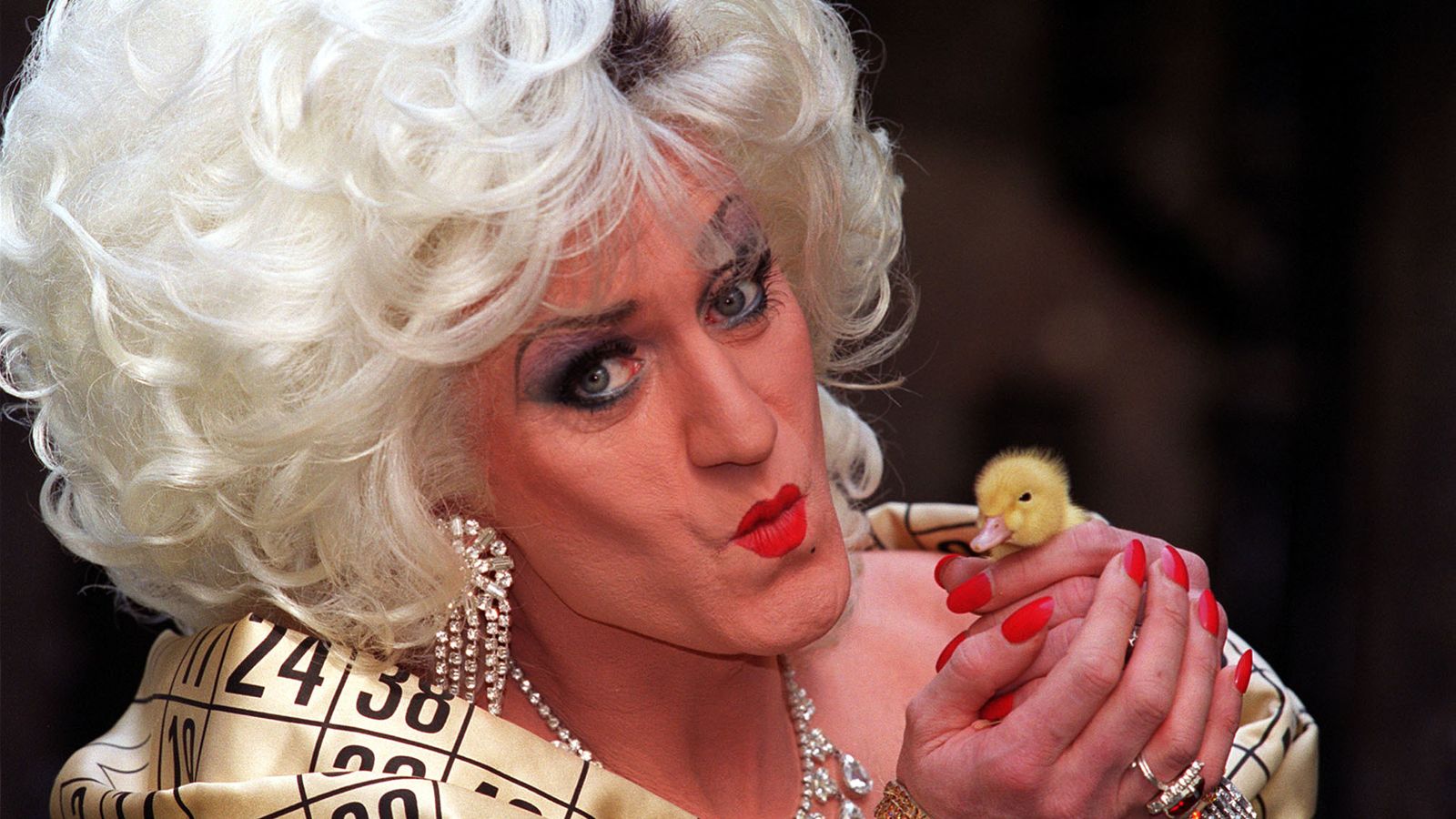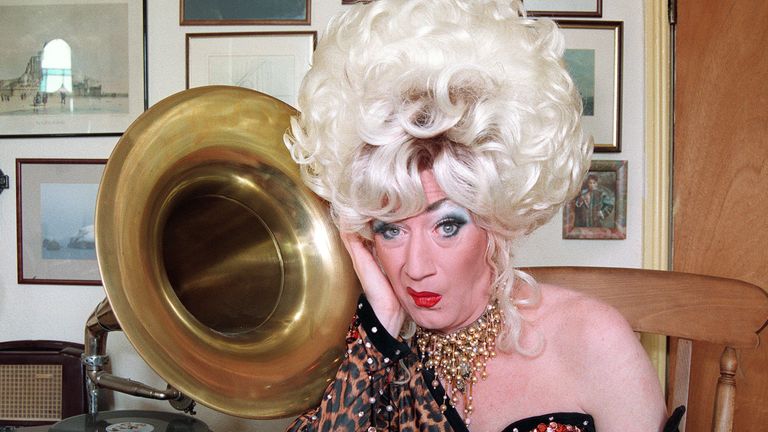 Paul O'Grady has been remembered as "one of the greatest drag artists the UK has ever seen" at the LGBTQ+ cabaret club that helped him rise to fame as Lily Savage.
Instead of the typical minute's silence, there was a minute of raucous applause from the audience at the Royal Vauxhall Tavern (RVT) in south London on Wednesday evening – a moment to cheer in memory of the "trailblazer and legend".
O'Grady died "unexpectedly but peacefully" at the age of 67 on Tuesday evening.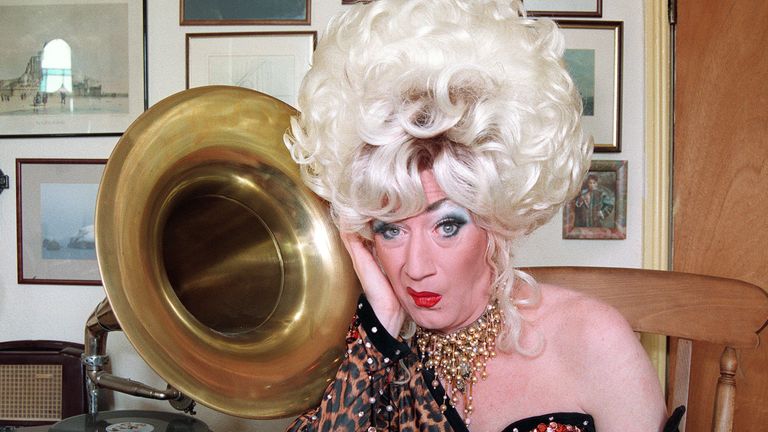 His close friend Linda Thorson, an actress known for starring in The Avengers and Emmerdale, said in an interview with Good Morning Britain that he died in bed with his husband, Andre Portasio, beside him.
Stars and royalty including Sir Elton John and the Queen Consort led the thousands of tributes following his death.
The TV presenter and comedian rose to fame on the nightclub circuit in the 1980s as the acerbic, platinum wig-wearing Lily Savage – a name believed to have been inspired by his late mother.
After touring the north of England, he settled into a solo residency at the RVT before the character went on to become a household name.
'Silence is polite – but this is a moment to applaud'
Producer reveals how O'Grady was day before death

On Wednesday evening, RVT host Michael Twaits described O'Grady as "an absolute legend of the community" to a full-house audience paying tribute.
"Today we lost one of the greatest drag artists the UK has ever seen, and it is this building, this building was where it happened," he said.
"Eight years of doing solo shows… and also doing shows like tonight, introducing new talent to the LGBT+ scene. Paul O'Grady was an absolute legend of the community."
Read more on Paul O'Grady:
Lily Savage to Battersea: A life in pictures
A rubber gloves raid and a plane crash
Twaits said O'Grady had always stayed true to his roots, despite his rise to TV fame.
"It was around raising up the community, and when you move from a stage like this into the mainstream, when you move into breakfast f****** television… and still stay true to yourself, stay true to your queer self, and stay true to your working class roots."
Telling the audience that "a trailblazer and a legend has left us", he then led the crowd in a round of applause.
"Obviously a moment of silence is polite… but I don't think a moment of silence is right. I think this is a moment to applaud, a moment to love, a moment to cheer," he said.
Deputy PM invited to cabaret club
Paul O'Grady – and Lily Savage – remembered by MPs

MPs also highlighted O'Grady's time at the RVT in the House of Commons earlier on Wednesday.
Addressing Dominic Raab, Sir Chris Bryant said: "I don't know whether the deputy prime minister ever met Lily Savage or has ever spent a night out at the Royal Vauxhall Tavern, but… I can take him some time if he wants to go?"
As laughter broke out, the Labour MP added: "Her alter ego, Paul O'Grady, campaigned acerbically and hilariously for elderly people, for care workers, against oppression of every kind.
"Isn't it time we in this country celebrated our naughty, hilarious drag queens and comics of every kind who inspire us to be a better and more generous nation?"
Mr Raab, who was filling in for Rishi Sunak during Prime Minister's Questions, accidently referred to O'Grady as "Paul Grayson", before correcting himself and describing the star as an "incredible comic".
'A true animal lover in every bone in his body'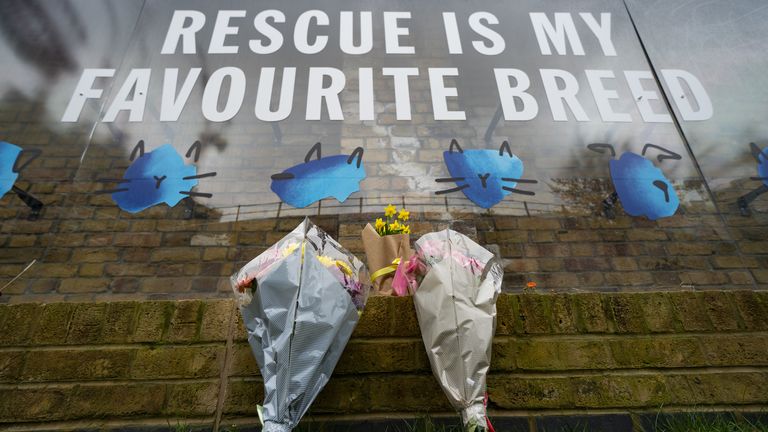 Among the many paying tribute to O'Grady was the Battersea Dogs and Cats Home, the charity for which the star had been an ambassador since 2012.
He filmed 11 series of his beloved show For The Love Of Dogs at the centre, and during the first series he rehomed Eddie, a Chihuahua Jack Russell-cross puppy.
Eddie was followed by shih-tzu Boycie in 2014, Conchita, a Maltese, in 2015, Arfur, a mongrel puppy, in 2017, Nancy, another mongrel puppy, in 2020, and Sausage, a wire-haired dachshund, in 2021.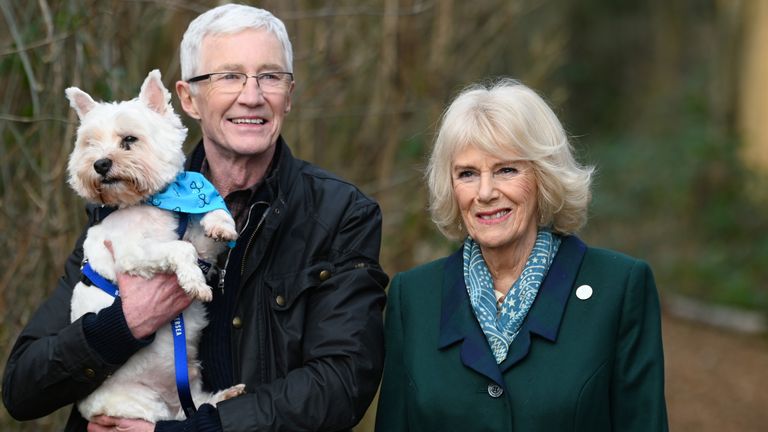 Battersea chief executive Peter Laurie said O'Grady would have taken all of the charity's dogs home "if he had his way".
Mr Laurie said: "It's hard to overstate Paul's impact at Battersea over the last decade. He really helped put Battersea on the map."
O'Grady's "real legacy" is how he showed both the British public and an international audience how "lovable and incredible" rescue dogs are, Mr Laurie added.
"He could walk into a kennel with a dog he had never met before, sit on the floor and play with that dog and bond with that dog within minutes.
"He would fall in love with that dog and the dog would fall in love with him too and you can't pretend, that was so authentic, that really was Paul – a true animal lover in every bone in his body."