Britain's lowest-paid workers are most at risk of unemployment when the government's furlough scheme ends later this year, according to a new study.
They were also three times more likely to have already lost their jobs during the pandemic, after a "rollercoaster" year, researchers at the Resolution Foundation said.
The think tank, which focuses on living standards, said that as of March 2021, more than 21% of the lowest-paid workers had either lost their job or lost hours and had pay cut, or were furloughed, due to the crisis compared with less than 7% of the top earners.
And while many workers are returning from furlough, others will be at risk when the scheme ends in September.
The number of workers on furlough has fallen to its lowest level this year despite at least 3.4 million people still relying on the job protection scheme, according to government statistics published on Thursday.
The reduction was in part driven by the reopening of pubs and restaurants for outdoor dining in April.
More than one million employees left the scheme between March and April, with some of the biggest falls in people under the age of 25, the government said.
The scheme, which pays up to 80% of salaries to those who are unable to work due to lockdown, has given a total of 11.2 million employees cash since the start of the pandemic.
"Big risks still lie ahead. Low-paid workers are most at risk from the expected rise in unemployment later this year, which also risks causing greater job insecurity," said Nye Cominetti, a senior economist at the Resolution Foundation.
Unemployment has hit its highest level in four years and millions more workers have been placed on furlough.
But there is cause for optimism too. Just as low-paid workers have been hardest hit by lockdown restrictions on the sectors they work in, the think-tank said in its report they should also benefit the most from the reopening of the economy from April onwards.
As outdoor dining opened up, rates of furloughing in hospitality fell from 58% at the end of March to 48% at the end of April.
"The government can salute the vital contribution of Britain's low-paid workers by offering them a new post-pandemic settlement – from better pay via a higher National Living Wage to greater security of working hours, and proper enforcement to tackle labour market abuses," Ms Cominetti said.
Liz Truss admits 'disruption' to UK economy but stands by forecast-free mini-budget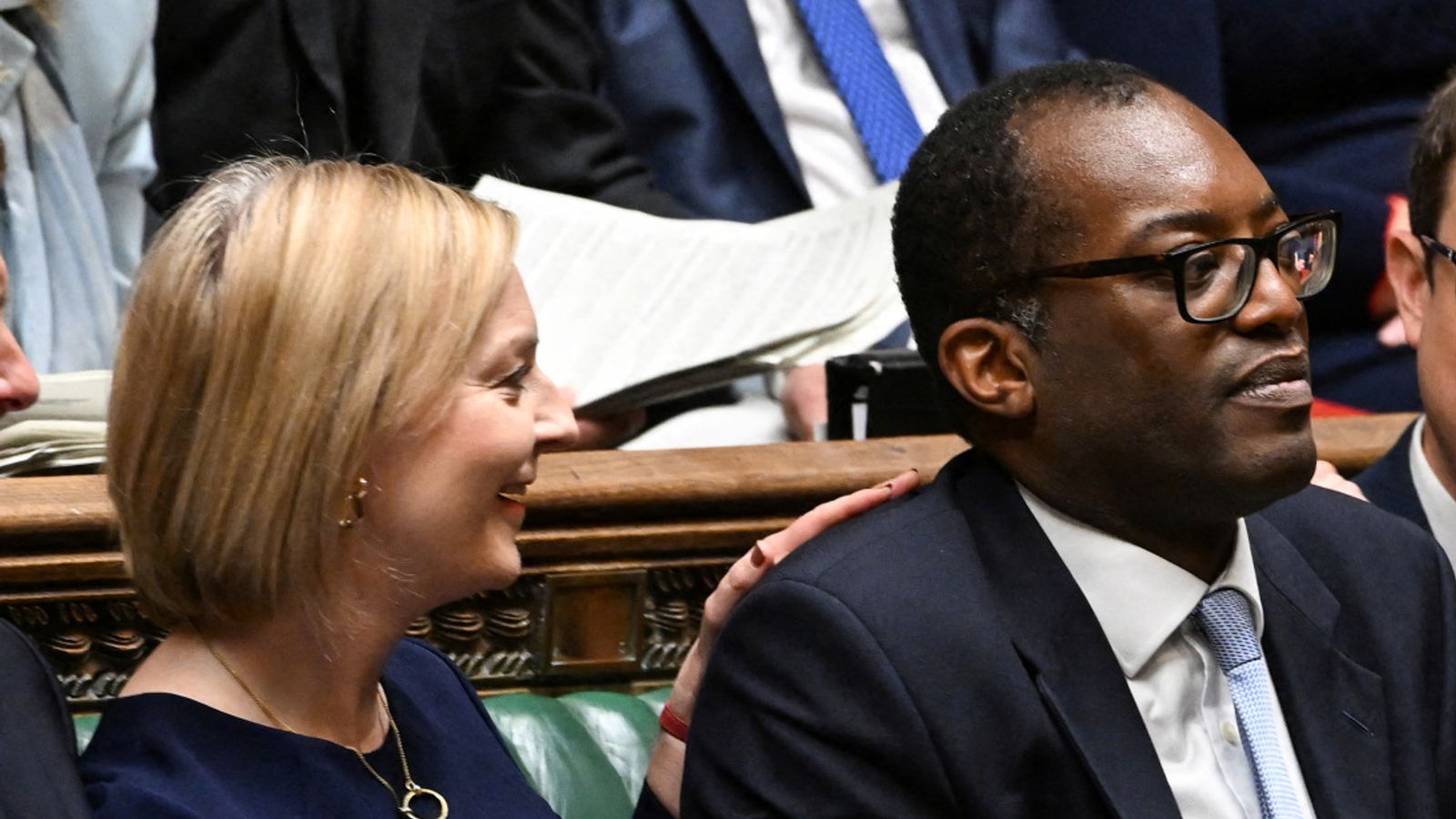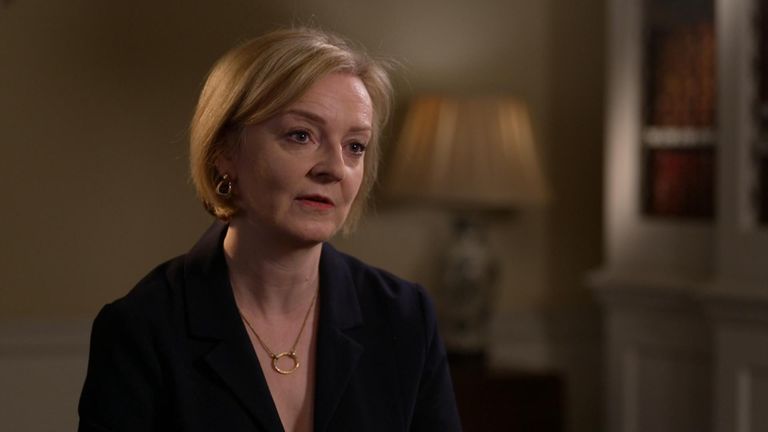 Liz Truss has for the first time acknowledged that "there has been disruption" to the UK economy following last week's mini budget.
Since the chancellor's announcement of £45bn in tax cuts the value of the pound has plummeted, nearly half of mortgages have been pulled and the Bank of England launched a £65bn bail-out to save pension funds from collapse.
Asked on Friday whether she accepted this is largely a crisis of her government's own making, the prime minister said: "It was very, very important that we took urgent steps to deal with the costs that families are facing this winter, putting in place the energy price guarantee for which we've had to borrow to cover the cost… but also making sure that we are not raising taxes at a time where there are global economic forces caused by the war in Ukraine that we need to deal with.
"I recognise there has been disruption. But it was really, really important that we were able to get help to families as soon as possible – that help is coming this weekend.
"Because this is going to be a difficult winter and I'm determined to do all I can to help families and help the economy at this time."
The government's energy price guarantee comes into force on Saturday.
It means the average household shouldn't have to pay more than £2,500 a year on their energy bills.
Ms Truss defended the decision to present last week's mini-budget without an accompanying forecast from the Office for Budget Responsibility (OBR) due to the need to respond rapidly to rising energy prices, amid concerns that average annual household bills could soon reach £6,000.
The lack of such a forecast is blamed by many – including Mel Stride MP, the Conservative chair of the treasury select committee – of contributing to the week's turmoil on the markets.
The OBR said a forecast had been offered to Chancellor Kwasi Kwarteng but was not commissioned.
Truss: Right to 'take decisive action'

On Friday morning, the prime minister and chancellor met the OBR's budget responsibility committee and afterwards issued a statement saying they "made it clear they value its scrutiny".
Read more:
Will the housing market crash? Is my pension safe? Your questions answered
Storm clouds are thickening thanks to Truss and Kwarteng
But Ms Truss did not accept that failing to commission a forecast last week had been a mistake.
"It was important we acted quickly, in that timescale there couldn't be a full OBR forecast. But we are committed to the OBR forecast.
"We are working together with the OBR. There will be an event on 23 November where the policies are fully analysed by the OBR, but it was a real priority to me to make sure we're working to help struggling families."
On Thursday, the chancellor committed to maintaining the triple lock on state pensions, which means they would rise in line with inflation (the triple lock means following whichever is higher consumer price inflation, average wage growth or 2.5%).
But the prime minister declined to offer a guarantee that benefits would also rise in line with inflation, despite a pledge from Boris Johnson's government to do so.
'People have no faith in govt'

Ms Truss said the issue is "something that the work and pensions secretary is looking at, and she will make an announcement in due course, as is the normal practice for the autumn".
But the prime minister argued the reversal of the National Insurance hike and support for businesses' energy bills will help families.
"I had real fears that businesses could go out of business this winter because they were facing unaffordable energy bills," she added.
"We put in place a business scheme, we put in place support for households across the country. That has cost us money, but it was important we acted quickly."
Click to subscribe to the Sky News Daily wherever you get your podcasts
With the latest polls putting Labour more than 30 points ahead of the Conservatives, many backbenchers are concerned about the prospect of losing their seats at the next election.
Senior MP Charles Walker said on Friday the conversation is no longer about winning, but how much the party loses by.
But the prime minister declined to comment on whether her party is heading towards electoral defeat, responding that "100% of her focus" is on supporting "the British public and British businesses through this difficult winter".
Fiscal watchdog to give initial forecast on mini-budget after meeting with PM and chancellor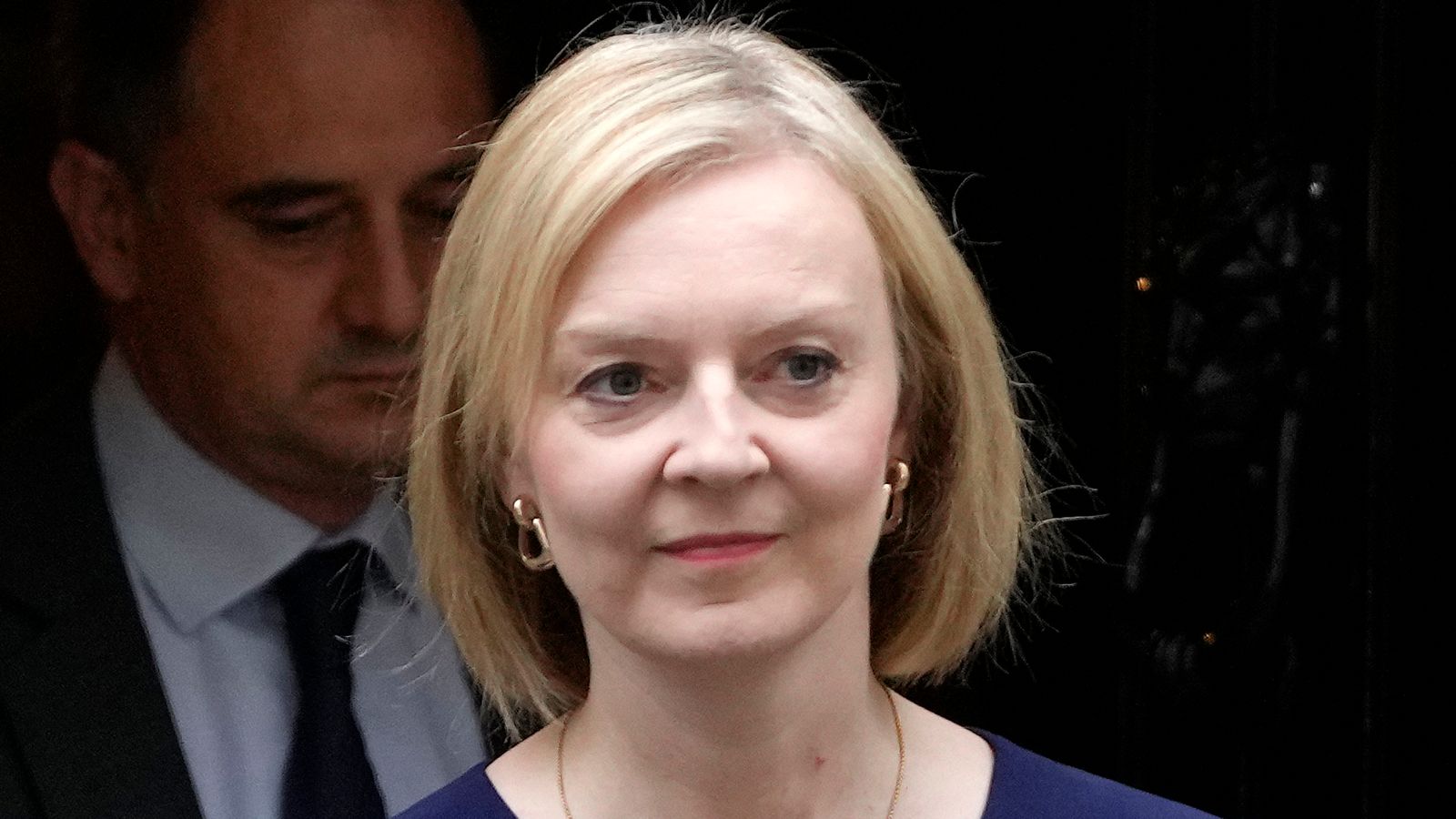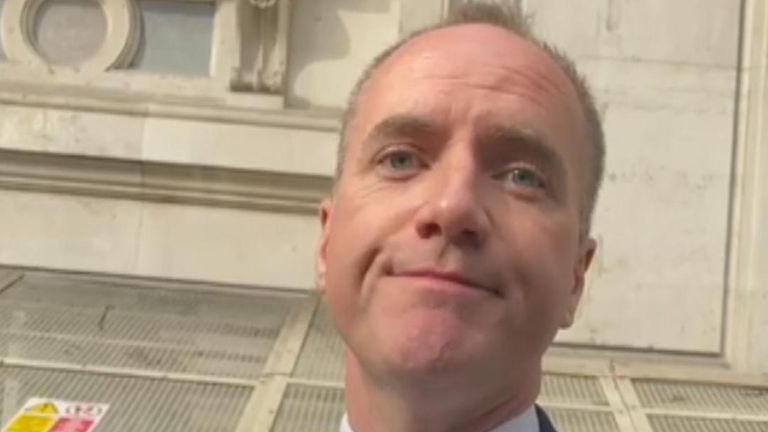 Liz Truss and Kwasi Kwarteng have met the head of the UK's independent fiscal watchdog amid the fallout from the government's mini-budget.
The government confirmed that publication of the forecast would not be brought forward from 23 November – more than seven weeks away.
The Office for Budget Responsibility (OBR) confirmed it would deliver an initial forecast to the chancellor next week, which "will, as always, be based on our independent judgment about economic and fiscal prospects and the impact of the government's policies".
The talks with the OBR came at the end of a week of economic turmoil in which the pound plunged, nearly half of mortgages were pulled and pension funds were saved from collapse.
The government said the meeting was "usual", but it is highly uncommon for a prime minister to attend an OBR meeting, which is normally held between the watchdog and the chancellor to discuss upcoming economic forecasts.
A statement from Downing Street said: "This morning the prime minister Liz Truss and Chancellor Kwasi Kwarteng met with the OBR's Budget Responsibility Committee, including the Chair Richard Hughes, at Number 10 Downing Street.
"They discussed the process for the upcoming economic and fiscal forecast, which will be published on 23 November, and the economic and fiscal outlook."
Mini-budget initial forecast next week

Mr Hughes confirmed the watchdog's timetable after the meeting.
Speaking outside Downing Street, Mr Hughes said: "We are going to be providing the chancellor with an update next Friday, and we will set up a timetable for our forecast process next week."
An OBR statement added: "We will deliver the first iteration of that forecast to the Chancellor on Friday 7 October and will set out the full timetable up to 23 November next week."
House prices warning as growth slows to single digits – economy live updates
'It's unusual for PM to meet OBR'

The meeting came after criticism that an OBR forecast was not published alongside the chancellor's mini-budget last week.
The OBR has a statutory requirement to provide two forecasts a year, and said it offered Mr Kwarteng one on his first day as chancellor.
The chancellor did not commission one, and the lack of analysis on the measures outlined in his financial statement is thought to have contributed to the turmoil in the markets in the past week.
The OBR was set up by the government in 2010 to provide independent analyses of the UK's public finances.
Andrew Griffith, the financial secretary to the Treasury, told Sky News on Friday morning that it was a "very good idea" for Ms Truss and Mr Kwarteng to meet with the OBR.
Sir Charles Bean, a former deputy governor of the Bank of England, said such a summit is "quite unusual".
Click to subscribe to the Sky News Daily wherever you get your podcasts
Sir Charles said that meetings with the chancellor and OBR officials are not uncommon, but the prime minister less frequently talks with the watchdog.
He also said the meeting was like "closing the stable door after the horse had bolted", as the OBR forecast needed to be released with the mini-budget to reassure markets.
£1bn Serco pension scheme seeks loan from outsourcer amid markets turmoil
The pension schemes of Serco, the government contractor, have approached their sponsor to seek financial support amid a funding crunch triggered by this week's wild gyrations in financial markets. 
Sky News has learnt that the outsourcing giant's pension trustees contacted the company in recent days about establishing a new credit facility in the event of a continued deluge of collateral calls.
The request is thought to be highly unusual and highlights the turmoil caused even in well-funded and well-run corporate pension schemes by the sudden surge in gilt yields that followed last Friday's fiscal statement by the chancellor, Kwasi Kwarteng.
The Bank of England intervened in financial markets on Wednesday by promising to buy tens of billions of pounds in government bonds during the next fortnight in an attempt to stabilise the market.
That followed a slump in sterling's value against the dollar to its lowest-ever level and deep anxiety about investors' appetite to buy UK government bonds.
Ministers have sought to blame the turmoil on global market forces, but Mr Kwarteng's £45bn of unfunded tax cuts, announced in last week's 'mini-Budget', have been held responsible by many analysts for sparking the most dangerous financial markets rout since the 2008 banking crisis.
A person close to Serco pointed out that its retirement schemes boasted a surplus, before tax, of £105.3m at its latest half-year results.
The source added that the standby loan request from its pension trustees was simply to provide liquidity to help it meet demands for additional collateral.
Corporate pension fund trustees were faced with no choice but to sell billions of pounds of equities and bonds this week to meet margin calls – forcing them to put up extra collateral – as gilt yields surged and upset delicately balanced hedging strategies.
The turmoil has drawn closer attention to so-called Liability-Driven Investing, which many pension schemes use financial instruments such as derivatives to help them match their long-term assets and liabilities.
The precise number of Serco's pension scheme members was unclear on Friday.
Members' retirement funds are not at risk as a consequence of the move to seek financial support from the schemes' sponsor.
According to its most recent results, Serco makes annual deficit recovery payments of £6.6m, a figure that is fixed until 2030.
Serco is one of Britain's biggest outsourcing groups, handling contracts for a multitude of government departments.
Earlier this month, the company announced that Rupert Soames, its long-serving chief executive and grandson of Sir Winston Churchill, would retire.
He is regarded as one of Britain's most capable chief executives, having transformed erco's fortunes since taking over in 2014.
Serco and its pension trustees both declined to comment.