Shadow foreign secretary Lisa Nandy has accused Boris Johnson of being "missing in action" on the issue of border controls in Northern Ireland.
The Labour minister told Sky News the government must sort out the border in the Irish Sea which is "causing absolute havoc" and warned ministers they have a responsibility to ensure any kind of checks or disruption are minimised.
Her comments came as the UK's Brexit minister warned Brussels that time is "starting to run out" to fix the problems facing Northern Ireland after Brexit.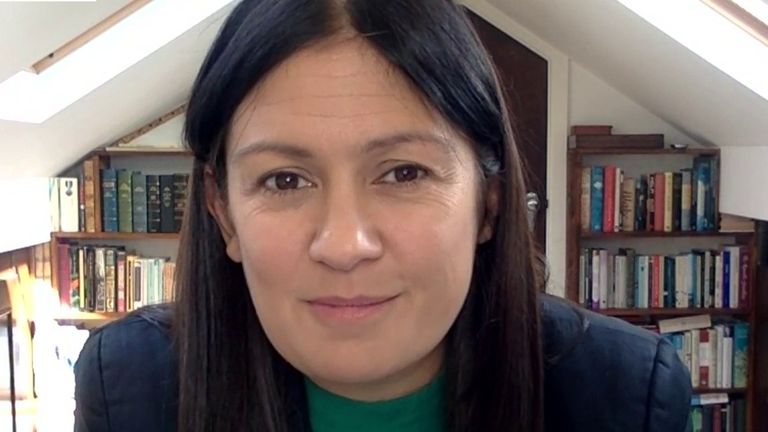 On Sunday, Lord Frost said the UK government had "underestimated" the impact that the Northern Ireland protocol – part of the treaty which enabled the UK to leave the EU – would have.
In an article for the Financial Times before his upcoming meeting with European Commission vice-president Maros Sefcovic in London, Lord Frost – who was the PM's chief negotiator during the negotiations with the EU, admitted ensuring the protocol worked had led to "political turbulence".
"We underestimated the effect of the protocol on goods movements to Northern Ireland, with some suppliers in Great Britain simply not sending their products because of the time-consuming paperwork required," Lord Frost said.
He added: "The EU needs a new playbook for dealing with neighbours, one that involves pragmatic solutions between friends, not the imposition of one side's rules on the other and legal purism.
"But time is starting to run out. We need to see progress soon. I hope we can this week."
Speaking to Sky News on Monday, Solicitor General Lucy Frazer also acknowledged the trade complexities surrounding Brexit and Northern Ireland are "more difficult than we anticipated".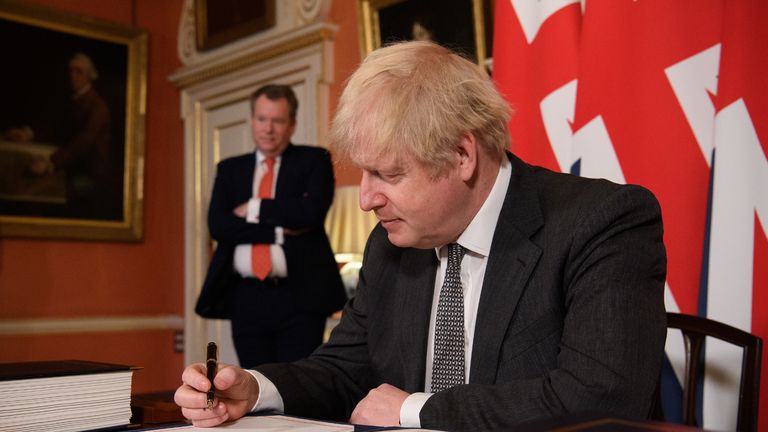 "It is very difficult on the ground in terms of trade. It is really important that we sort it and Lord Frost is doing just that.
"As it has panned out, on the ground it is more difficult than we anticipated and we do need to sort out that trade arrangement," she said.
But over the weekend, new Democratic Unionist Party leader Edwin Poots said: "The Northern Ireland Protocol is bad for business in Northern Ireland and it is bad for every one of our citizens."
He urged those "who want to make Northern Ireland work" to "speak with one voice against the absurd barriers placed on trade".
Labour's Ms Nandy also urged Mr Johnson to do more to resolve the issue as quickly as possible.
She told Sky News: "The prime minister made promises to the people of Northern Ireland that haven't been kept.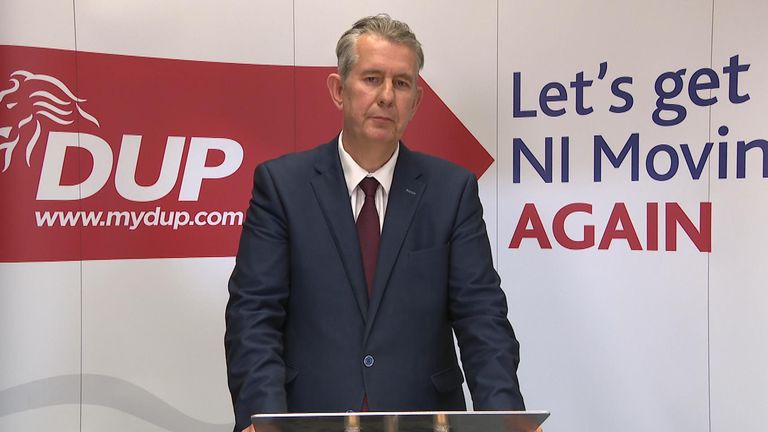 "I think the best way to resolve this is through decent relationships, investing in those relationships and through pragmatism.
"We need to make sure we minimise any kind of border checks or disruption, and we can do that with good will on both sides.
"But there's a feeling at the moment that the government is missing in action on this, particularly the prime minister.
"Boris Johnson has created this problem and yet he's nowhere to be seen, I think there's a real feeling of dismay about that, but he could turn that around."
Meanwhile, former Brexit secretary David Davis said difficulties with the implementation of the Northern Ireland Protocol were inevitable after former prime minister Theresa May "conceded the so-called full-alignment wording".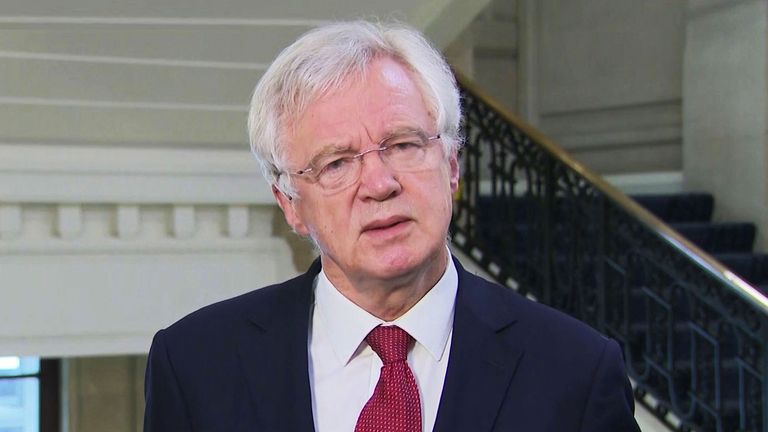 He told Sky News: "It was one of the things I resigned over you may remember.
"I did predict that the prime minister at the time, when she conceded the so-called full-alignment wording, that this was problematic, not what we were promised, and would lead to difficulties in the future – and that is exactly what we are seeing."
Conservative Mr Davis added: "Once you've got to the point of agreeing the alignment of Northern Irish regulations with the south Irish regulations you are creating a border.
"Of one sort or another, you are creating a border which would end up falling in the Irish Sea."
Mr Davis added that the issues "will be resolved" but that it is "an unnecessary difficulty" which "will add a couple of years of negotiation to the overall outcome".
UK to launch an Online Fraud Charter with 11 major tech companies including TikTok, Snapchat and YouTube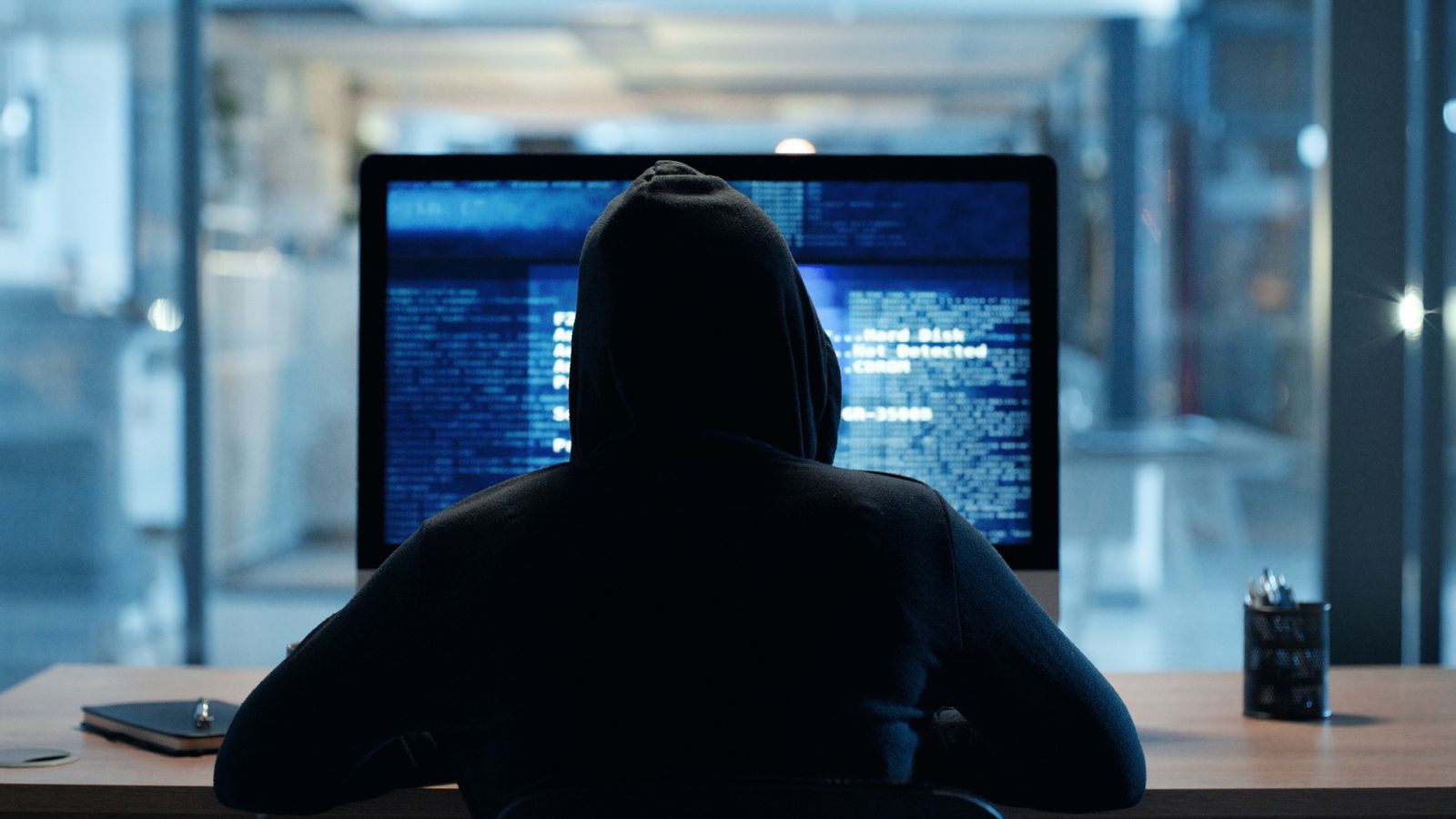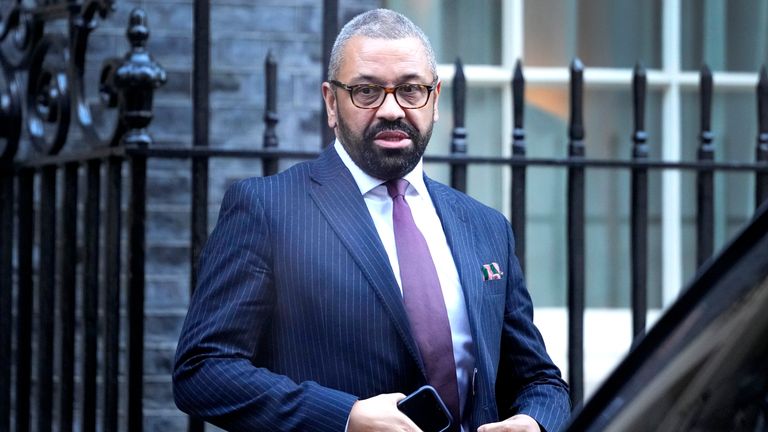 The UK is to launch an Online Fraud Charter with 11 major tech companies in a "world-first" initiative to combat scams, fake adverts and romance fraud.
Home Secretary James Cleverly will host representatives from several leading tech companies – including Facebook, TikTok, Snapchat and YouTube – to sign the pledge to tackle internet fraud on Thursday.
Other firms signing the voluntary agreement include Amazon, eBay, Google, Instagram, LinkedIn, Match Group and Microsoft.
The charter will call on the firms to introduce a number of measures to better protect users, including verifying new advertisers and promptly removing fraudulent content.
Politics – latest: Sunak accused of 'insane' claim which 'shows he's run out of road'
There will also be increased levels of verification on peer-to-peer marketplaces and people using online dating services.
The companies will pledge to implement the measures which apply to their services within six months.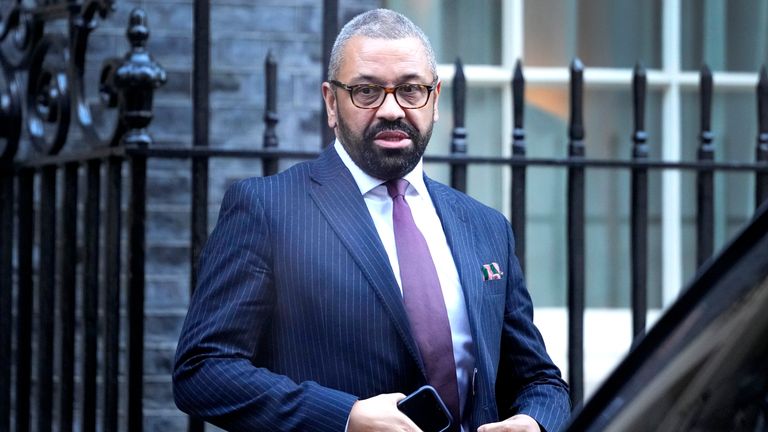 It will be backed by a crackdown on illegal adverts and promotions for age-restricted products such as alcohol or gambling which target children.
These steps will be detailed in an action plan published by the Online Advertising Taskforce.
Mr Cleverly, who will announce the charter at Lancaster House, said: "The Online Fraud Charter is a big step forward in our efforts to protect the public from sophisticated, adaptable and highly organised criminals.
"An agreement of this kind has never been done on this scale before and I am exceptionally pleased to see tech firms working with us to turn the tide against fraudsters.
"Our work does not end here – I will continue to ensure we collaborate across government, and with law enforcement and the private sector, to ensure everyone in the UK is better protected from fraud."
Read more:
We asked a chatbot to help write an article
Amazon to launch AI business chatbot named Q
Each of the tech firms will pledge to work closely with law enforcement including creating direct routes to report suspicious activity.
The government highlighted that fraud accounts for about 40% of all crime in England and Wales, with data from UK Finance showing that almost 80% of authorised pushed payment fraud originating from social media or fake websites.
The news comes as cyber security experts warn that the rise of generative AI tools such as ChatGPT is helping cybercriminals create more convincing and sophisticated scams.
As ChatGPT marks the first anniversary of its launch to the public, a number of experts have said the technology is being leveraged by bad actors online.
PM hails 'landmark' AI agreement

They warn that generative AI tools for text and image creation are making it easier for criminals to create convincing scams, but also that AI is being used to help boost cyber defences.
At the UK's AI Safety Summit earlier this month, the threat of more sophisticated cyber attacks powered by AI was highlighted as a key risk going forward, with world leaders agreeing to work together on the issue.
The UK's National Cyber Security Centre (NCSC) has also highlighted the use of AI to create and spread disinformation as a key threat in years to come, especially around elections.
Citizens Advice survey: One in four adults likely to turn to buy-now-pay-later schemes to afford Christmas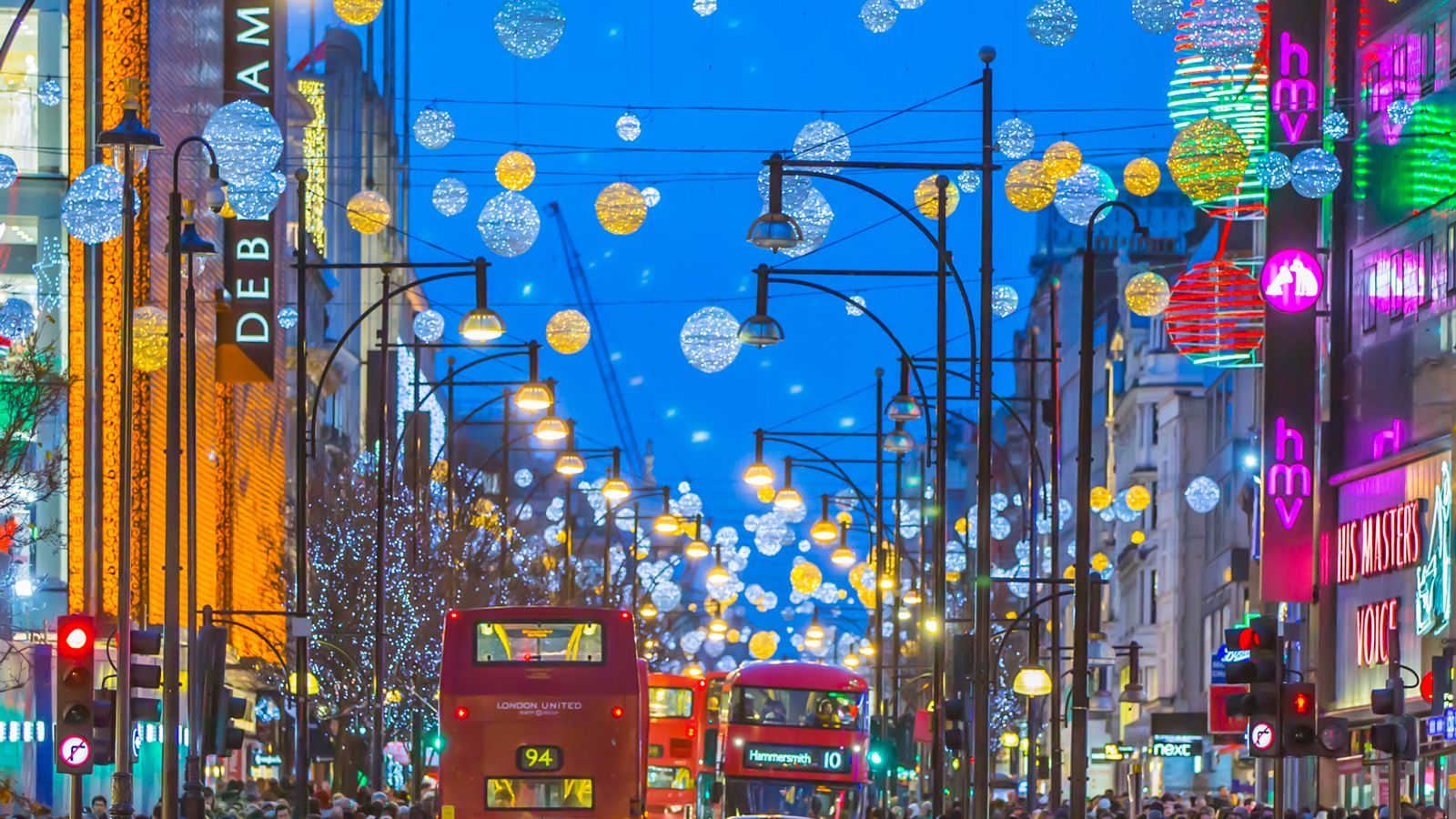 More than half of parents with children in primary school are likely to use buy-now-pay-later (BNPL) schemes to afford Christmas, according to research from Citizens Advice.
Roughly 15.1 million people – more than one in four UK adults – also reported they're likely to buy goods on credit using BNPL services to help with festive spending, a survey said.
The research showed just over one in five people who have taken credit using BNPL have missed a payment or paid late.
It comes as the independent, state-funded advice service recorded a 67% rise in people seeking help with BNPL debt in the 12 months to 31 October this year, compared to a year earlier.
The finding emerged from two surveys by Opinium, one of which polled 2,156 UK adults on the use of BNPL products and Christmas spending in the period 1-3 November and another of 2,132 UK adults who had purchased anything using a BNPL product in the last 12 months between 6 and 15 November.
Some 10% of surveyed BNPL users missed or made a late payment in the last year and were visited by an enforcement agency or bailiff as a result.
Nearly a third (29%) of users due to make a payment in the last month borrowed further to repay instalments, adding to a cycle of debt.
Read more
Cost of living: Shoppers 'overcharged' for branded goods
Citizens Advice, MoneySavingExpert and Which? jointly urged the government recently to protect BNPL users
Citizens Advice has now called on ministers to enact BNPL regulation after legislation was shelved amid Whitehall concerns that it could curb the availability of low-interest products.
"Consumers are being failed and as a result could see a 2024 plagued with unmanageable debt, poor credit, and bailiffs knocking at their door," said the Citizens Advice chief executive, Dame Clare Moriarty.
"The government must act on its almost three-year-old pledge and bring the BNPL market into line urgently."
It follows research with similar findings from the Financial Conduct Authority (FCA).
Those frequently using BNPL were more likely to be in financial difficulty, the finance regulator said.
FCA figures showed roughly 14 million people used (BNPL) to purchase something in the six months to January 2023.
An HM Treasury spokesman said in response: "When used appropriately, buy-now-pay-later can be a useful, interest-free way for consumers to manage their finances.
"We must ensure that regulation of these products is proportionate to ensure borrowers are protected without unduly restricting access.
"We will publish a response to our recent consultation once it is finalised."
Cost of living: Shoppers 'overcharged' for branded goods including baby formula and baked beans, watchdog finds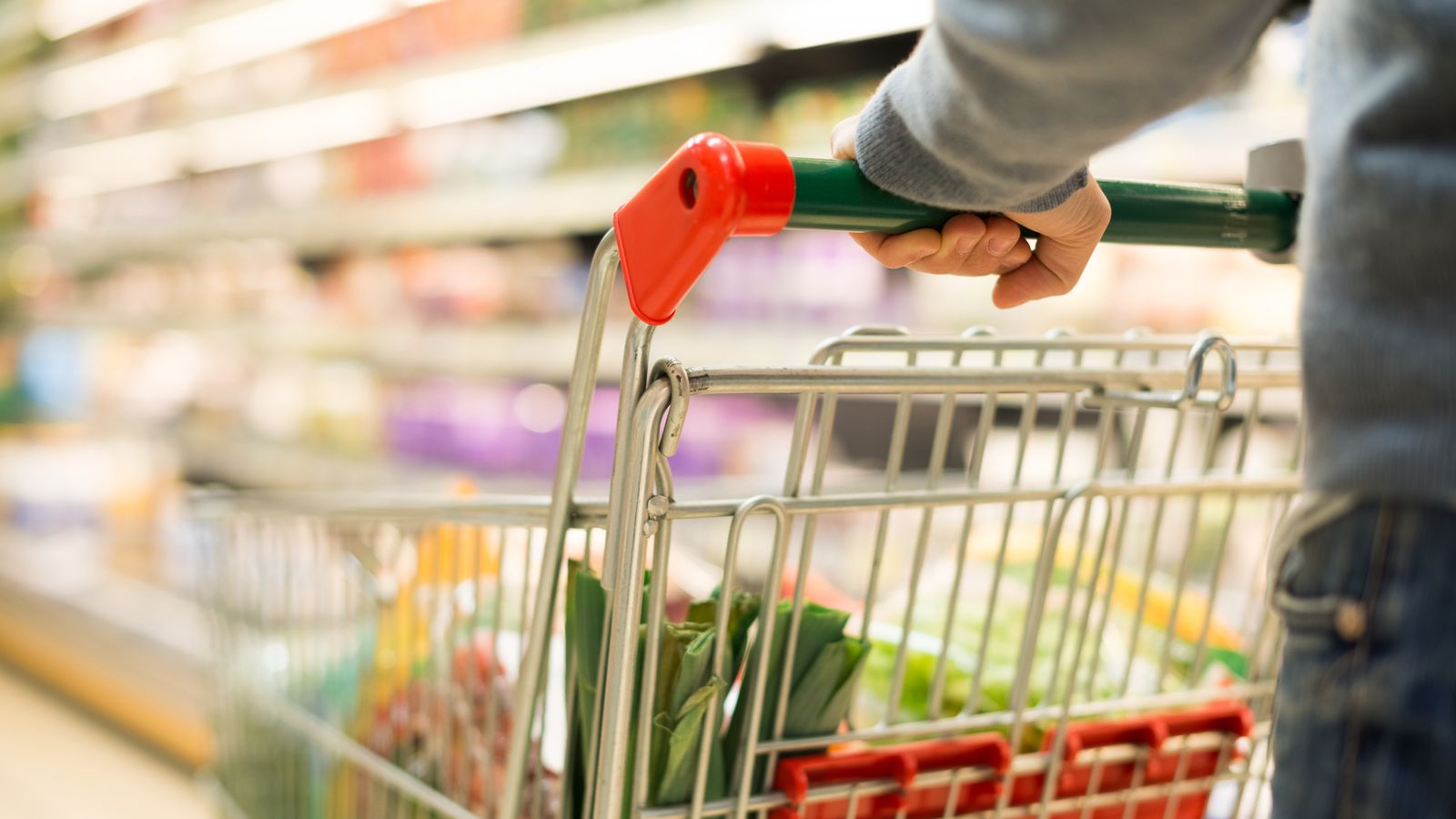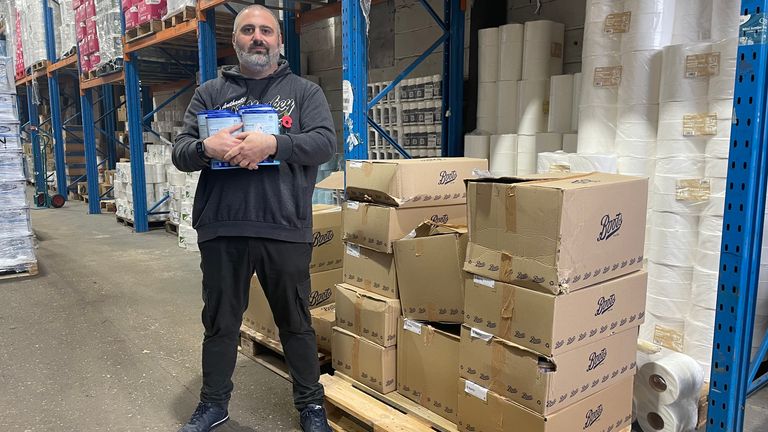 Suppliers of branded goods including baked beans and pet food have "pushed up prices by more than their costs", according to the competition watchdog.
The Competition and Markets Authority (CMA) has been examining 10 product categories in a bid to see if shoppers, already struggling amid the continuing cost of living crisis, are being ripped off.
It said that while some increases were justified, to cover rising costs from elements such as energy and ingredients, there was clearly some profiteering.
"The evidence collected by the CMA indicates that, over the last two years, around three-quarters of branded suppliers in products such as infant formula, baked beans, mayonnaise, and pet food – have increased their unit profitability and, in doing so, have contributed to higher food price inflation", the statement said.
It went to explain, however, that the shifts were likely to have backfired somewhat as shoppers had clearly switched to cheaper, supermarket own brand, alternatives in a bid to save cash.
The regulator will hope that the competition will help prices of branded goods come down.
But brands told the inquiry that when their costs started to fall they would offer promotions to customers, rather than cut the standard costs of their products.
The CMA said that more study was needed, including in the baby formula sphere that has been the subject of work by Sky News and seen the World Health Organisation declare that families were being "exploited".
However, it did find evidence of unjustified price increases and cited concern that two companies control 85% of the market.
The CMA also declared that it was going to review supermarket loyalty schemes in the next phase of its investigation.
Front and centre of that is the offering of promotions only to customers who sign up to their loyalty cards.
The regulator issued its update after previously finding that higher prices in stores were not the result of weak competition between supermarket chains.
The watchdog did, however, demand tighter rules over so-called unit pricing – costs per item covering versions of the same product – to bolster price transparency.
It also previously found that supermarket fuel operators had charged motorists an extra £900m in 2022 by raising their margins on both petrol and diesel sales.