Former Metropolitan Police officer Wayne Couzens has admitted to the kidnap and rape of Sarah Everard at the Old Bailey.
Sarah, 33, vanished while walking home from a friend's house in Clapham, south London, in March.
Couzens, 48, appeared at the Old Bailey on Tuesday morning when he entered the guilty pleas.
Appearing via video link from Belmarsh Prison, he wore khaki trousers and a grey sweatshirt.
Members of the Ms Everard's family where in court to hear the defendant make the pleas.
There is set to be another hearing on 9 July.
People removed from COVID inquiry as Boris Johnson interrupted while saying 'sorry for pain and suffering'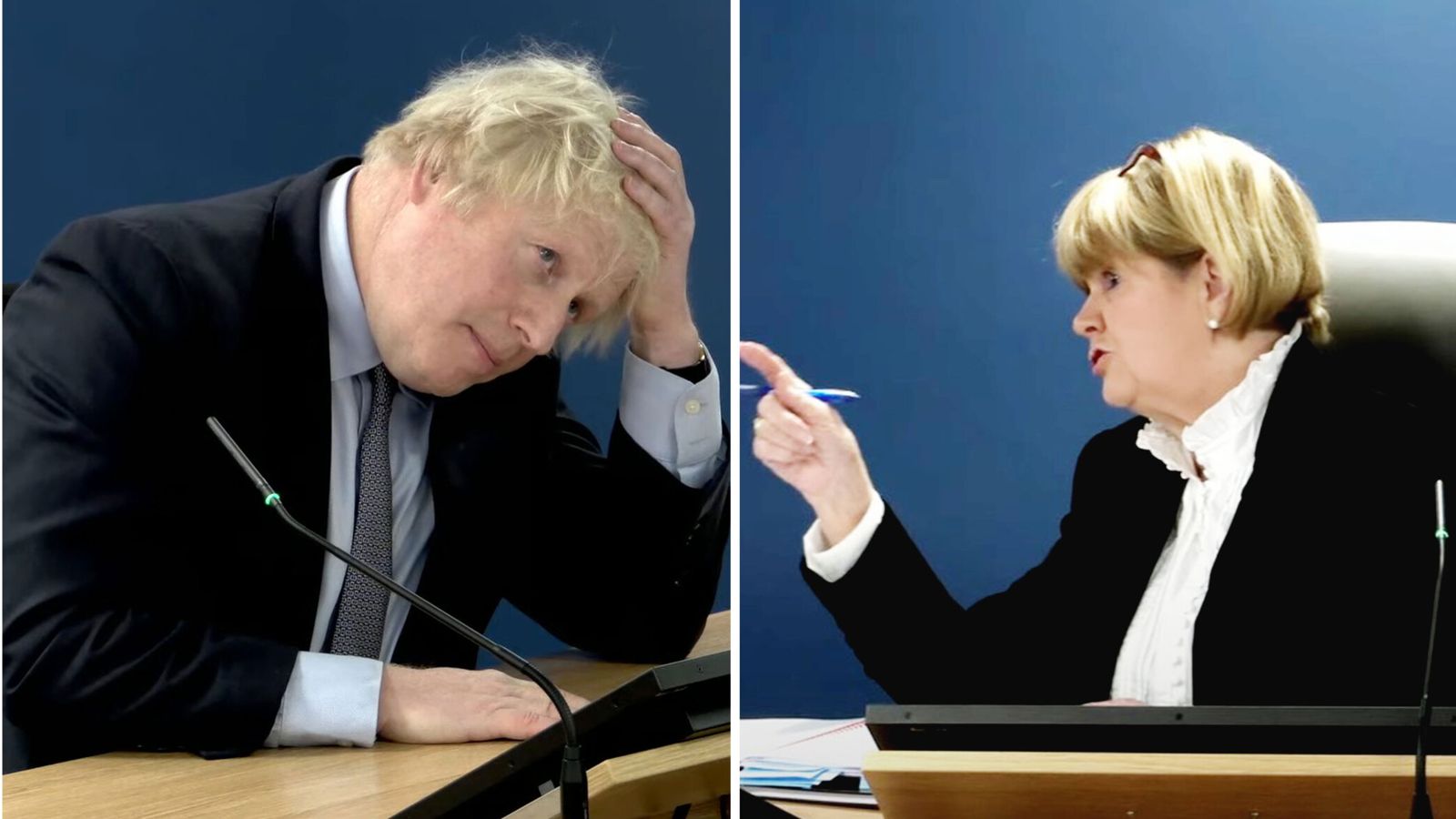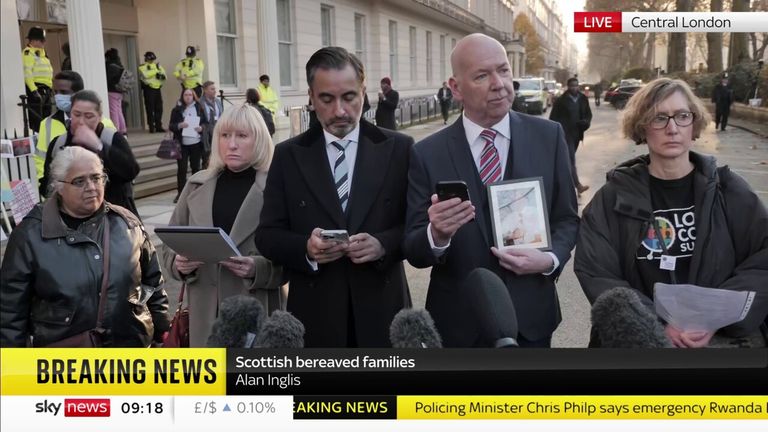 Boris Johnson was interrupted as he apologised for the "suffering" caused by the COVID pandemic.
Four people were subsequently removed from the hearing, where they had been in the public gallery holding up pictures.
Mr Johnson told the inquiry: "I am deeply sorry for the pain and loss and suffering."
One protester held up a poster reading: "The dead can't hear your apologies."
Mr Johnson went on to say he hoped the inquiry was able to "get answers to those very difficult questions" victims and their families are "rightly asking".
Boris Johnson COVID evidence live: Former PM apologises to victims as he begins marathon evidence session at inquiry
The evidence session also heard:
• The government "underestimated the scale and pace of challenge" from COVID – thinking the peak would come in May or June;
• The tone of the private WhatsApps was a "reflection of the agony" the country was going through;
• Mr Johnson takes "full responsibility" for decisions made;
• Mr Johnson only read Scientific Advisory Group for Emergencies (Sage) minutes "once or twice"
Watch a Sky News special on Johnson's day of evidence at 9pm
The former prime minister was speaking on the first day of his appearance at the official COVID inquiry he set up in order to learn the lessons of the pandemic for the future.
He is the inquiry's most highly anticipated witness and follows on from fellow politicians including former health secretary Matt Hancock, former deputy prime minister Dominic Raab and Levelling Up Secretary Michael Gove.
The inquiry, which is now examining decision-making and political governance, began with Baroness Hallett raising issue with the briefings ahead of Mr Johnson's appearance, arguing that a leak "undermines the inquiry's ability to do its job fairly, effectively and independently".
Mr Johnson will be questioned for two days about decisions he made which took the country into three national lockdowns.
'Should things have been done differently? Unquestionably'
The former prime minister told Hugo Keith KC, lead counsel for the inquiry, that "unquestionably" mistakes were made by his government during the pandemic, adding that he took "responsibility for all the decisions that we made".
Pressed on what mistakes he felt were made, Mr Johnson cited communications and the different messaging coming from the different governments in the UK.
COVID families don't want Johnson 'waffle'

Mr Johnson also said he took responsibility for the speed of the government's response to the pandemic, the lockdown decisions and their timeliness, the circulation of the virus in the residential care sector and the Eat Out to Help Out scheme.
He said he acknowledged that "so many people suffered, so many people lost their lives", the government was "doing our best at the time, given what we knew, given the information I had available to me at the time, I think we did our level best".
Mr Keith KC ten turned to questioning Mr Johnson on why he did not forsee the scale of destruction the the COVID pandemic would cause in early 2020, given that
Mr Johnson admitted that the wider government "underestimated" the threat posed by the virus, saying the "concept of a pandemic did not imply to the Whitehall mind the kind of utter disaster that COVID was to become".
He said in the "early days of March", government figures and officials "were all collectively underestimating how fast it had already spread in the UK".
"We put the first peak too late, we thought it would be May/June – that was totally wrong. I don't blame the scientists for that at all.
"That was the feeling and it just turned out to be wrong."
Johnson questioned on 5,000 missing WhatsApps
In the days leading up the inquiry there were reports anticipating Mr Johnson's apology and the fact that not all of his WhatsApps would be made available to the inquiry – with about 5,000 messages on his phone from January 30, 2020 to June 2020 missing.
Mr Johnson said he did not know the "exact reason" they were not located, but said it was" something to do with the app going down and then coming up again, but somehow automatically erasing all the things between that date when it went down and the moment when it was last backed up".
Mr Keith said a technical report provided by the former prime minister's solicitors suggested there may have been a factory reset on the phone at the end of January 2020 followed by an attempt to reinstall its contents months later in June – something Mr Johnson said he did not remember.
"Can I, for the avoidance of doubt, make it absolutely clear I haven't removed any WhatsApps from my phone and I've given you everything that I think you need?" he said.
As well as politicians appearing before the inquiry, other figures that have given evidence include top scientists at the time – including Chief Medical Officer Chris Whitty and former chief scientific adviser Sir Patrick Vallance – and Mr Johnson's former chief adviser Dominic Cummings.
Mr Cummings has previously given evidence to the inquiry in which he described Downing Street as in a state of "complete chaos" and claimed that he urged Mr Johnson to remove Mr Hancock – whom he claimed "lied his way" through the pandemic.
Read more:
COVID inquiry: Michael Gove apologises for pandemic 'errors'
COVID inquiry about 'scapegoating' senior government figures, Boris Johnson's sister says
Government had 'challenging and competing characters'
Mr Keith told Mr Johnson that the WhatsApp messages that have been shown to the inquiry "paints an appalling picture, not all the time but at times, of incompetence and disarray".
Mr Johnson argued that plenty of successful governments have "challenging and competing characters whose views about each other might not be fit to print but who get a lot done".
Asked about comments he made in which he called Mr Hancock "totally f***** useless", Mr Johnson replied: "My job was not uncritically to accept that everything we were doing was good. I do think that the country as a whole had notable achievements during the crisis."
He admitted that while he was aware Mr Cummings had a "low opinion" of the health secretary, he thought Mr Hancock "worked very hard, he had defects, but I thought that he was doing his best in very difficult circumstances".
Key questions Boris Johnson could face at the COVID inquiry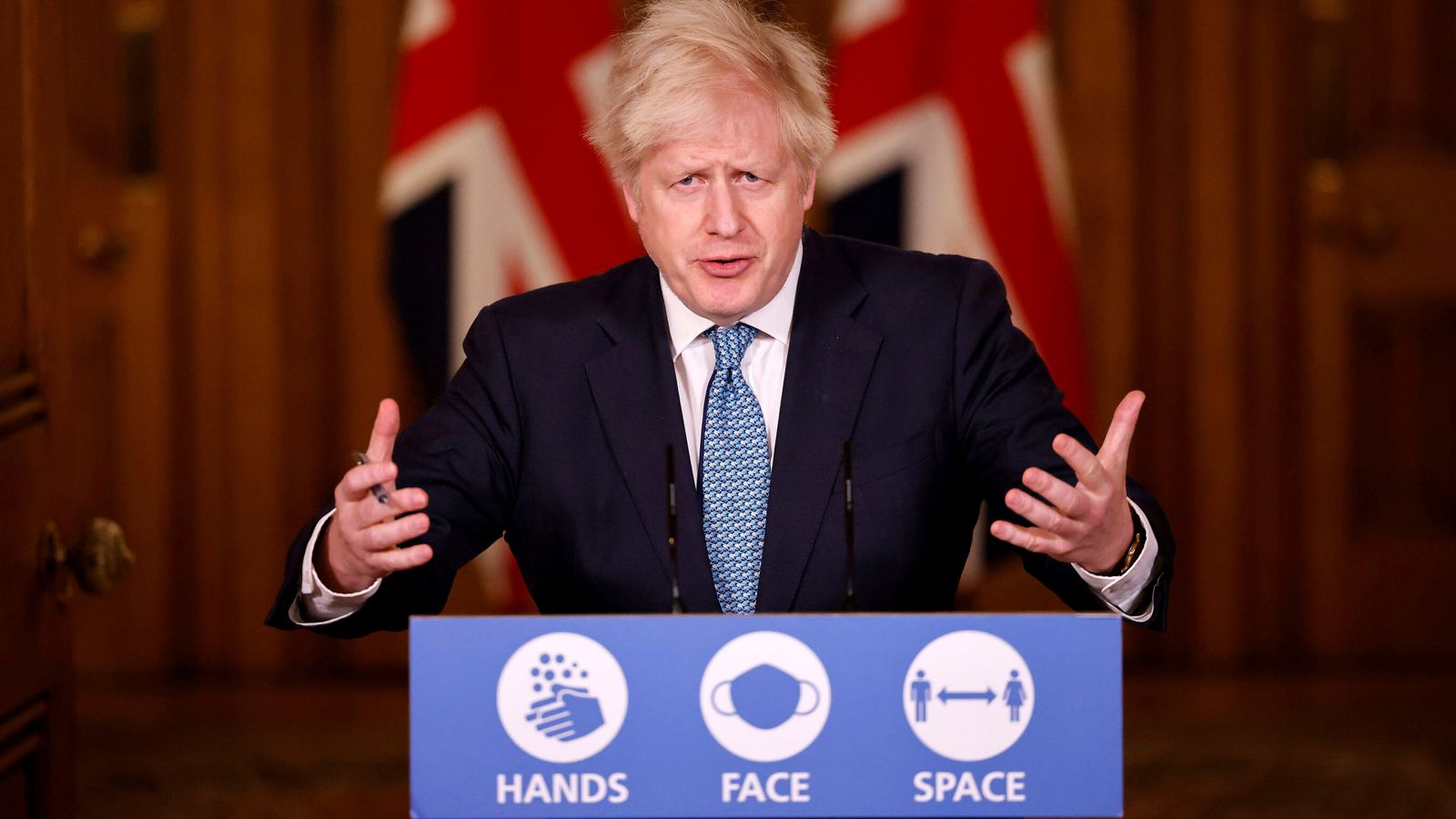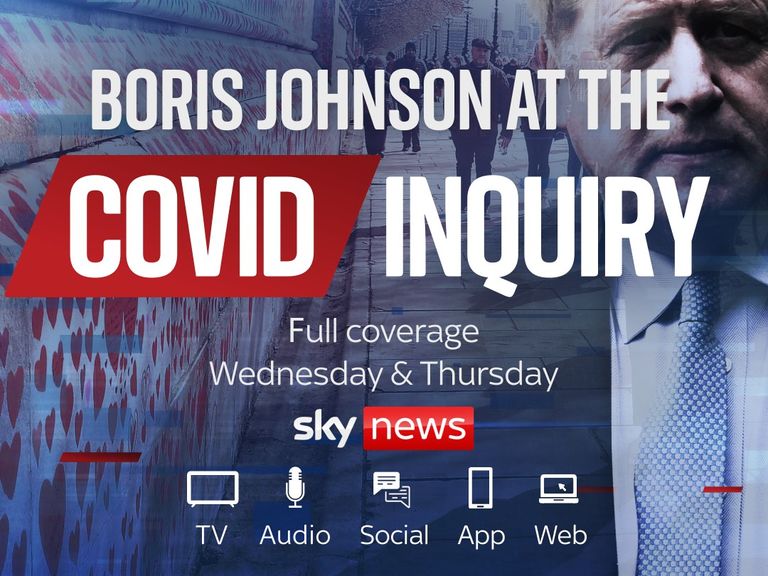 Boris Johnson will appear before the COVID inquiry this week to face scrutiny about the decisions he made during the pandemic.
The former prime minister is expected to issue an apology on behalf of the government about the early handling of the crisis but insist he got the big calls right.
He is expected to face difficult questions on multiple issues – including the partygate scandal and evidence heard at the inquiry so far.
Politics live: Govt bids to revive stalled Rwanda plan
Here are some of the things he could be asked.
Why wasn't lockdown implemented sooner?
Mr Johnson will likely be asked about whether he initially took the threat of the virus seriously enough and should have acted sooner.
Previous witnesses including Matt Hancock have conceded lockdown should have been introduced earlier than 23 March, with the former health secretary saying "many lives" would have been saved had the action come three weeks beforehand.
Others have accused him of dither and delay, with witnesses to the inquiry describing how he often "oscillated" over key issues and wanted to be like the mayor from the movie Jaws who kept the beaches open, even as he faced warnings the NHS would be overwhelmed.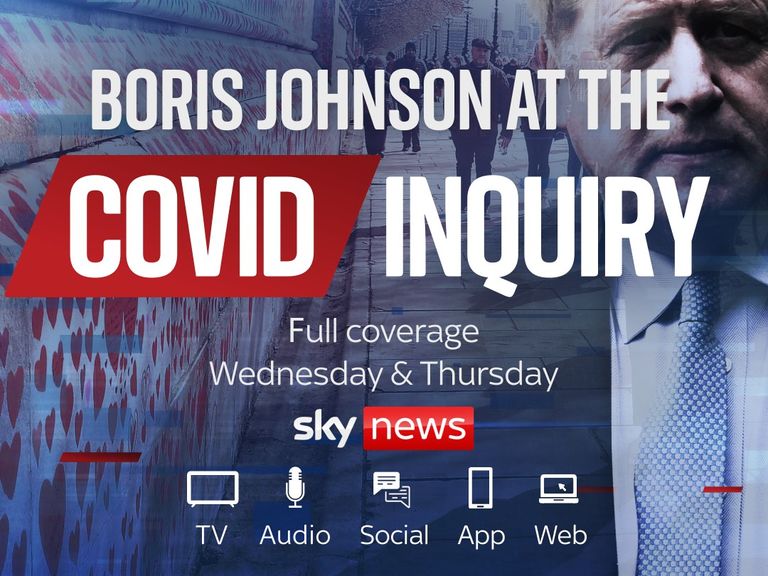 Did he go on holiday at a crucial time?
Mr Johnson is likely to be asked why he took a 10-day break in February 2020, when cases had been confirmed in the UK. The inquiry has heard that during this time the prime minister received no information from his staff on the virus, including from the two COBRA meetings that took place, and that he did not take personal charge of emergency COBRA meetings until early March.
His former chief aide Dominic Cummings has said he wanted to disappear to finish writing a book about Shakespeare – something Mr Johnson has denied – and that his boss was distracted from his duties with a "divorce to finalise", "financial problems" and his then girlfriend wanting to "finalise the announcement of their engagement".
Cummings says PM was known as a 'trolley'

Read more:
Johnson suggested he thought COVID was 'nature's way of dealing with old people'
Did 'toxic culture' affect decision making?
The inquiry has also laid bare a "toxic culture" of backstabbing and contempt behind the scenes of Number 10 while COVID ripped through the nation. Mr Johnson is likely to face questions on this and what role in particular Mr Cummings played in fuelling it.
Explosive texts released to the inquiry reveal the-then top adviser derided a cabinet of "useless f***pigs", wanted people sacked, complained about Mr Johnson's own behaviour and spoke of "dodging stilettos from that c***" in reference to senior civil servant Helen MacNamara.
Boris Johnson was 'very confident the UK would sail through', says former minister Helen MacNamara at the Covid inquiry

Mr Cummings insisted he was not misogynistic because he was "much ruder about men", but Ms MacNamara said that Downing Street under Mr Johnson, was "sexist", "toxic" and "awful" in a way she had never experienced in government before.
She said this affected decision making as issues including how to help domestic abuse victims, childcare problems and access to abortions were largely ignored.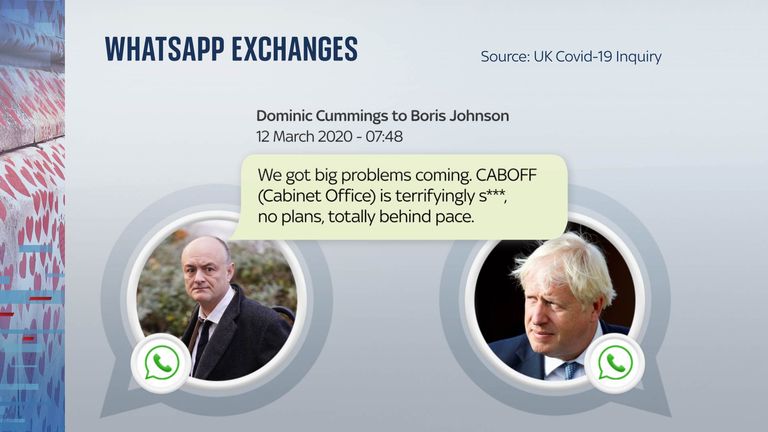 She also said the "macho, confident" nature of people in Mr Johnson's No 10 team meant the government was "unbelievably bullish" early on, with people "laughing at the Italians" when they started to impose restrictions and believing the UK would "sail through" the pandemic.
Did Johnson really say 'let the bodies pile high'?
Mr Johnson is also likely to face questions on his attitude to older people and whether he really said he would rather "let the bodies pile high" than go back into a lockdown in autumn 2020. Reports he said this first emerged in 2021, but they were rubbished by Mr Johnson at the time.
However last month his one-time chief of staff Lord Udny-Lister told the inquiry that Mr Johnson did make the statement in September 2020, during discussions about implementing another lockdown. He called it an "unfortunate turn of phrase" but said the government was trying to avoid further restrictions "given the already severe impact on the economy and education".
Boris Johnson said he would rather 'let the bodies pile high' than impose another lockdown in September 2020, according to one of his most veteran aides

Similar comments suggesting a cavalier attitude to the elderly have also been attributed to Mr Johnson, including a claim by the former chief scientific adviser Sir Patrick Vallance that he had suggested "COVID is nature's way of dealing with old people" and was obsessed with them "accepting their fate".
Were you bamboozled by the science?
One of the most extraordinary claims made by Mr Cummings to the inquiry was that Mr Johnson struggled to understand the science and asked advisers whether COVID could be eliminated by blowing a hairdryer up your nose.
The COVID inquiry continues with evidence from former chief scientific adviser Sir Patrick Vallance

Sir Patrick told the inquiry Mr Johnson would be the first to admit science was not his "forte", while an extract from his contemporaneous diary said the prime minister was at times "bamboozled" by the data.
Was Carrie Johnson really in charge?
One of the most damaging claims about Mr Johnson's leadership abilities was that his wife Carrie "was the real person in charge". This was said by Simon Case, head of the civil service, in heated texts to Mr Johnson's top aides amid discussions about imposing circuit breaker lockdowns in autumn 2020.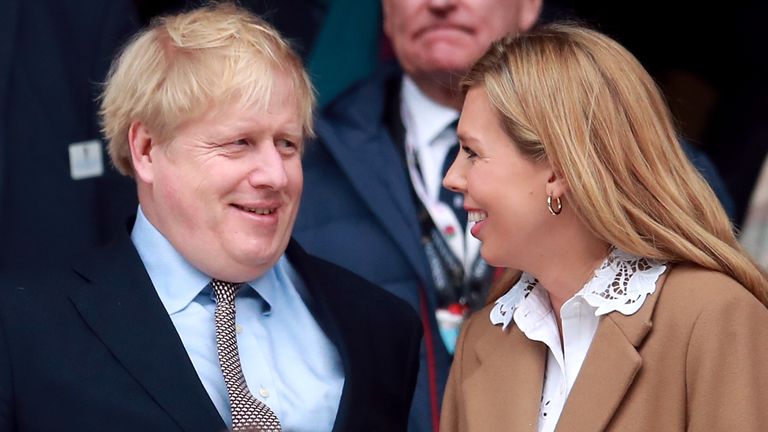 Mr Johnson is likely to face questions on this and other assessments about his leadership, including that he "cannot lead", was indecisive, allowed Mr Cummings to have too much influence and blew "hot and cold" on major issues.
Do you regret partygate?
Mr Johnson could also face questions on the partygate scandal that triggered his downfall as prime minister and eventual exit from parliament.
While news of lockdown-busting parties did not emerge until after restrictions were lifted, he may be asked if he regrets presiding over a culture of rule-breaking and whether this impacted his decision making.
Why did Matt Hancock stay in post?
Mr Hancock has been criticised by a number of witnesses who have accused him of being overconfident and saying things that weren't true (something Mr Hancock has denied).
Mr Johnson may be asked why he kept him in post, given both his chief adviser and the head of the civil service Mark Sedwill, at the time, believed he should be sacked.
Primodos: New study claims to find link between the pregnancy test drug and malformations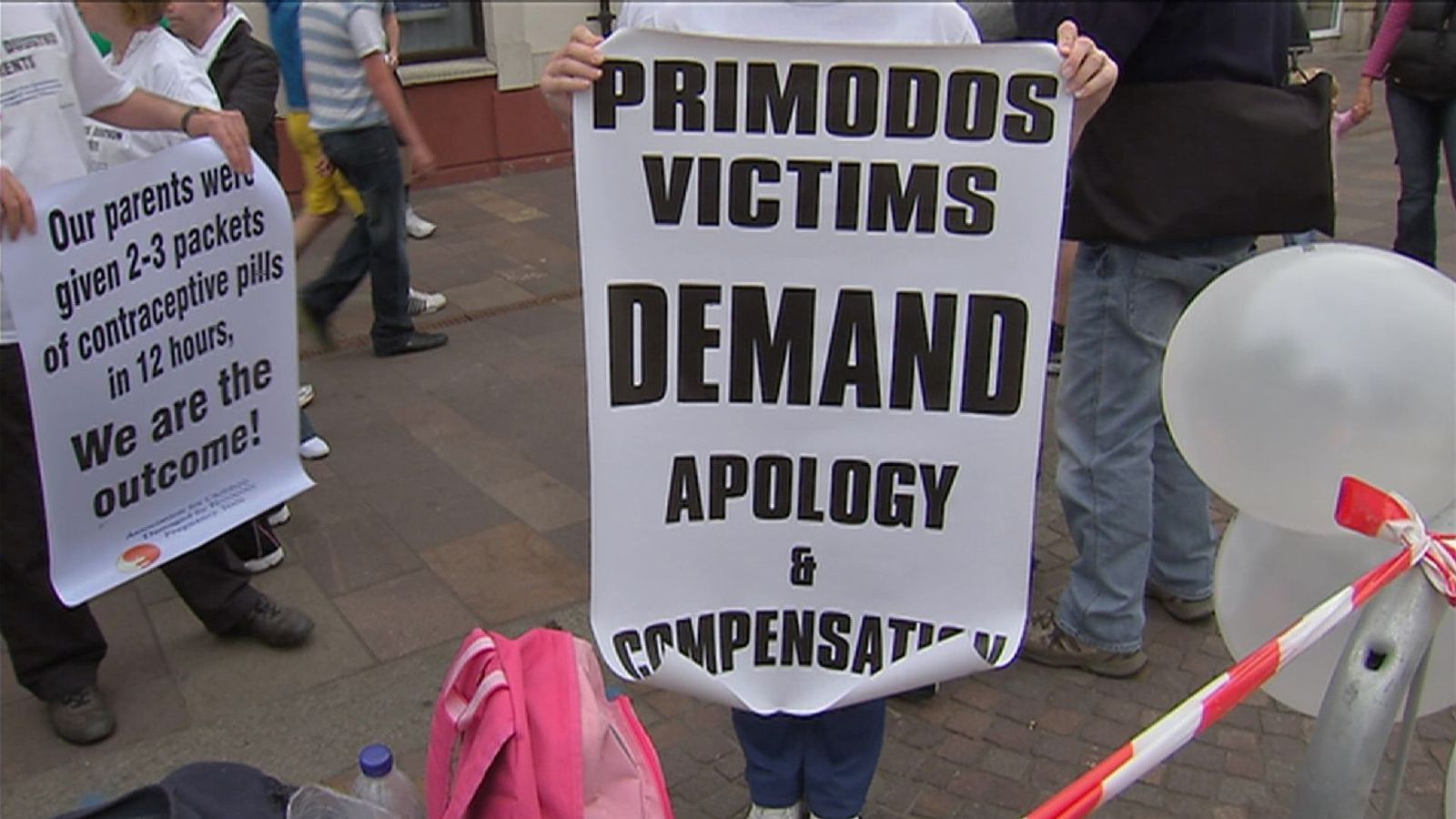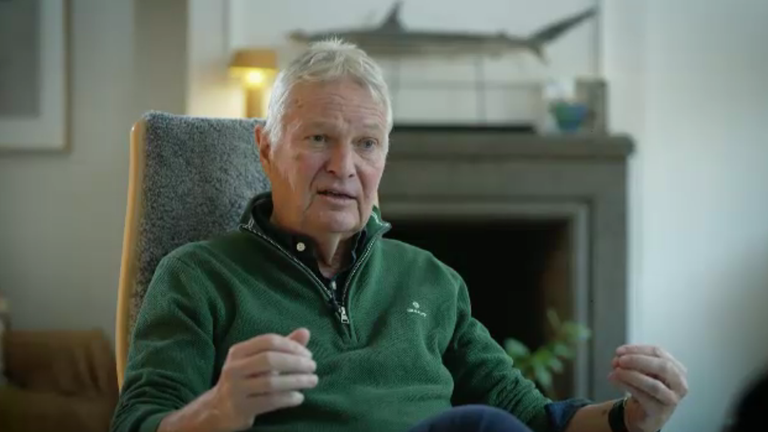 A new study claims to reveal how the hormone pregnancy test drug Primodos damages the foetus in some pregnant women.
The report comes after alleged victims of the drug had their legal challenge against the manufacturer and the Department of Health struck out by a judge in May this year.
Primodos was a hormone-packed pill and, in the 1960s and 70s, GPs gave it to women to test whether they were pregnant.
This new report produced by a Swedish professor of pharmacology and toxicology claims the drug could cause damage to the foetus in similar ways to abortion drugs.
Bengt Danielsson, who has worked in the field of drug safety and teratology for 35 years, spent two years analysing data from studies on Hormone Pregnancy Tests (HPTs), concluding the drug had the potential to cause a range of congenital problems, such as shortened limbs, skeletal malformations, and cardiovascular defects.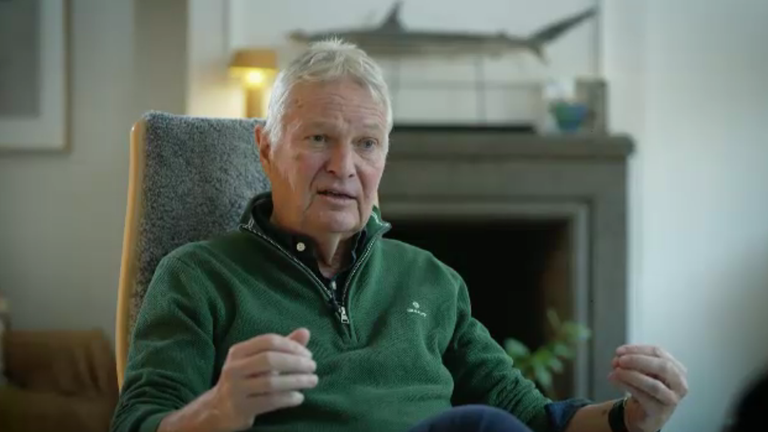 Campaigners plan to raise the findings in a meeting on Wednesday with the minister for patient safety, who agreed to look again at the issue following a heated debate in parliament in September.
Previously, the government had apologised for letting down the alleged victims of Primodos, before siding with the manufacturer to block their legal claim.
HPTs were sold under different trademarks, the most prevalent in the UK was called Primodos.
Unlike the urine pregnancy test that was developed later, these were two pills that were handed out by GPs to be taken 12 hours apart.
This would give the woman a rise in hormones, followed by a rapid decline, mimicking the end of the menstrual cycle, which in non-pregnant women would trigger a menstruation bleed.
If a pregnant woman used HPTs, she would generally have high levels of pregnancy-induced progesterone, which maintains pregnancy normally and there is no bleed – and this is how the woman knows she is pregnant.
However, Professor Danielsson's study suggests that HPTs have potential for a third outcome – to initiate a failed abortion process, resulting in uterine contractions and bleeding in some pregnant women – most likely those women with naturally lower progesterone levels when pregnant.
He argues the hormone spike from the pregnancy test could give women with low progesterone levels uterine cramping, resulting in the womb attempting to expel the uterine lining with the living embryo.
His paper suggests this also decreases blood flow to the embryo, starving tissues of oxygen (hypoxia) and when the oxygen returns, this can also impact recently formed blood vessels within the embryo (so called "vascular disruption") which can damage whatever is developing at the time.
Pregnancy testing drugs 'did cause defects'

This could range from shortened limbs to hand defects – to damaged internal organs such as the heart and brain.
Professor Danielsson argues this "vascular disruption" is the same mechanism that can occur with the morning-after pill, Misoprostol, if it somehow fails to abort the embryo.
He says his hypothesis is supported by numerous factors, not least results in a human clinical trial in Australia, where a proportion of women who used HPTs showed "spotting" and signs similar to an early threatened miscarriage.
He also notes that the types of malformations seen in alleged HPT victims are near identical to those associated with Misoprostol.
He told Sky News: "Depending when in pregnancy of having this hypoxia, the oxygen deficiency event, that also tells you what type of malformations you would get.
"So, if it's early on, it would be more severe, for example an amputation of the arm. Later, it might be the branches of the latest developed vessels such as the fingers."
Professor Danielsson is also critical of an expert working group EWG commissioned by the British government, which concluded in 2017 that they could not find evidence to prove a causal association between hormone pregnancy tests and malformations in the embryo.
He argues that the datasets within the annexes of their report show the association exists.
He said: "One of the annexes to the EWG report, highlighted that HPTs may cause embryonic hypoxia by a similar mechanism as Misoprostol and that several types of malformations associated with HPTs were of the same 'vascular disruption' type as shown for Misoprostol."
He added: "Two extensive epidemiogical investigations on HPT-associated malformations, based on totally different populations and different methods, were presented in annexes to the EWG report.
"Both showed consistency in increases of several specific defects, however this important aspect was neglected."
Read more:
The Primodos Drug Scandal
Theresa May says victims were patted on the head and told 'you're imagining it'
Government accused of 'bullying' disabled campaigners in the courts
Charles Feeny, the barrister who represented the alleged victims of Primodos, said: "It was like they (the EWG) had the pieces of a jigsaw on the table – and it's a complicated jigsaw and you've got to put the pieces together carefully and they just weren't able to do that.
"What Bengt Danielsson's done is put all the pieces together – and there you can see that clear picture.
"Hormone Pregnancy tests did cause malformations, but they caused them in a small group of women, the women who were susceptible to it, probably because they had low progesterone levels, even though they were pregnant."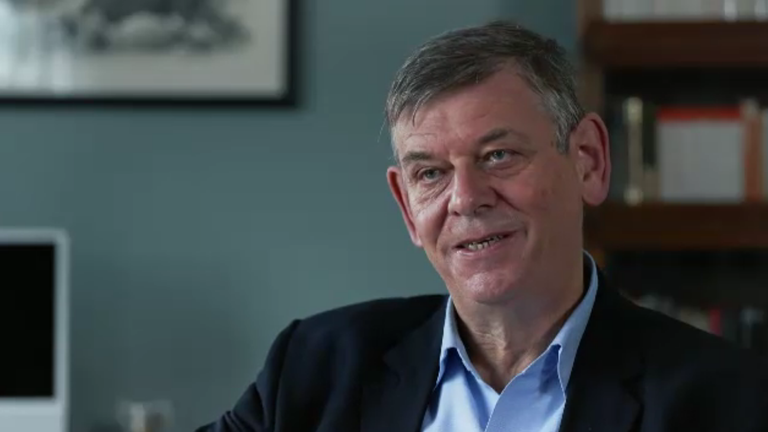 Mr Feeny also believes the drug would have caused some women to have abortions.
The High Court judgment in May dismissed the legal case in the UK. Previous litigation against Schering, which is now owned by German manufacturer Bayer, also failed in 1982 when the claimants' legal team decided to discontinue on the grounds that there was no realistic possibility of success.
Bayer told Sky News: "Since the discontinuation of the legal action in 1982, Bayer maintains that no significant new scientific knowledge has been produced which would call into question the validity of the previous assessment of there being no link between the use of Primodos and the occurrence of such congenital anomalies.
"In 2017, the Expert Working Group of the UK's Commission on Human Medicines published a detailed report concluding that the available scientific data from a variety of scientific disciplines did not support the existence of a causal relationship between the use of sex hormones in pregnancy and an increased incidence of congenital anomalies in the new-born or of other adverse outcomes such as miscarriage.
"The Committee for Medicinal Products for Human Use of the European Medicines Agency supported that conclusion."