'We have 30 doses… we need two million': The mountain kingdom left behind in the race to vaccinate the world
There is an old, corrugated hanger in the centre of Maseru, the diminutive capital of the kingdom of Lesotho and through the doors we could hear the words of prayer.
Inside, amongst the wings and tails of several brightly coloured aeroplanes, there were medics and mechanics getting themselves ready for the day ahead.
Lesotho's Flying Doctor Services serve 11 isolated clinics in this rugged and impoverished nation.
The government-run unit is assisted by a Christian charity called the Mission Aviation Fellowship and together they provide medical services and emergency treatment to communities that are completely inaccessible by road.
Live COVID updates from the UK and around the world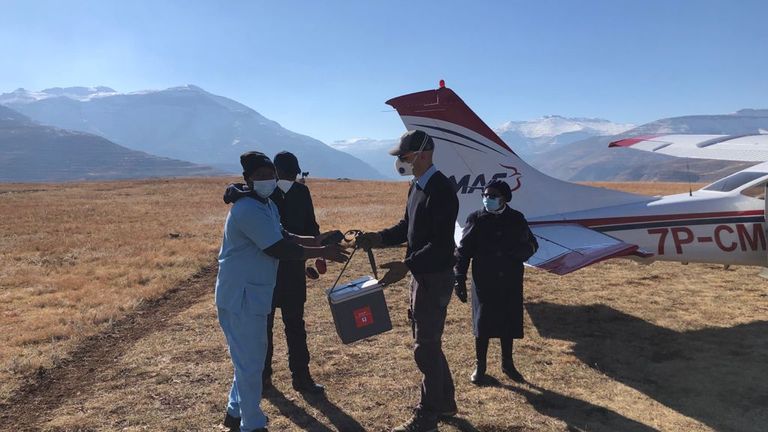 Yet the team that runs this service has been presented with a new and weighty task.
As COVID-19 spreads and mutates in southern Africa, its members have been asked to deliver and administer vaccines to much of the nation.
Lesotho acquired a batch of 36,000 AstraZeneca vaccines through the UN-backed COVAX facility in March and health workers were prioritised for their first dose.
The French government donated an additional consignment to ensure they are fully protected but the vast majority of 2.2 million Basothos have yet to receive a vaccine.
The flying doctors are doing what they can and we followed them for the day as they delivered a small batch of vaccines to a community called Kuebunyani.
It was a complicated trip as the pilot had to pick up a box of AstraZeneca vaccines in another community, called Thaba Tskeko. Its hospital still had a few vials left.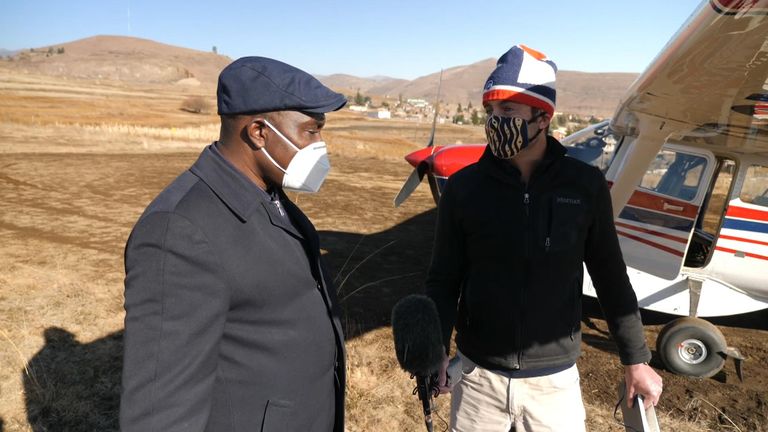 "How many vaccines have you got now," I asked the Flying Doctor Services medic, Dr Justin Cishiya.
"For now we are having 30 doses."
"How many are you going to need in total?"
"In total, we will need, let me estimate, two million doses."
We strapped our precious box in the back of the plane and headed east in the direction of Kuebunyani.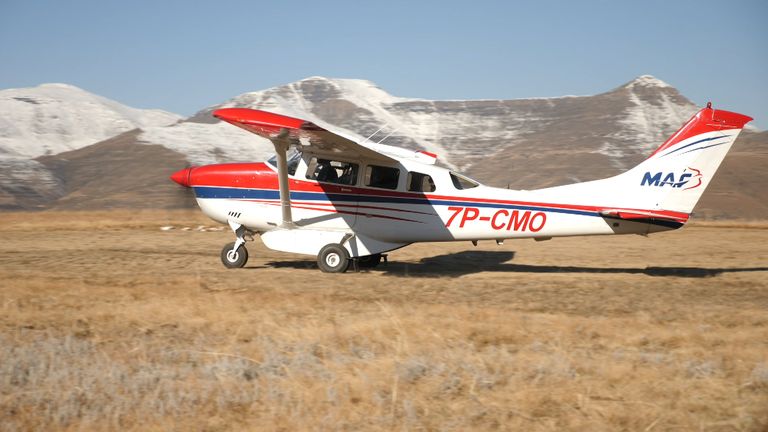 This district of some 10,000 people clings to the slopes of the Maloti range and the pilot had to negotiate its rudimentary airstrip.
Our cargo was then handed over to a nurse called Paul Enock.
"How many people have been vaccinated here so far?" I asked.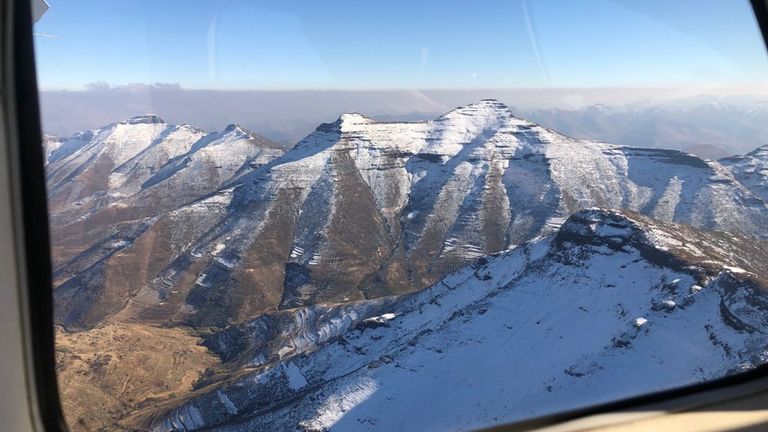 "So far 73, yes, mostly the village health workers and the health centre committee and some of our staff members."
"You are going to need a lot more," I said.
"Yes, especially for the people (who live) here, yes."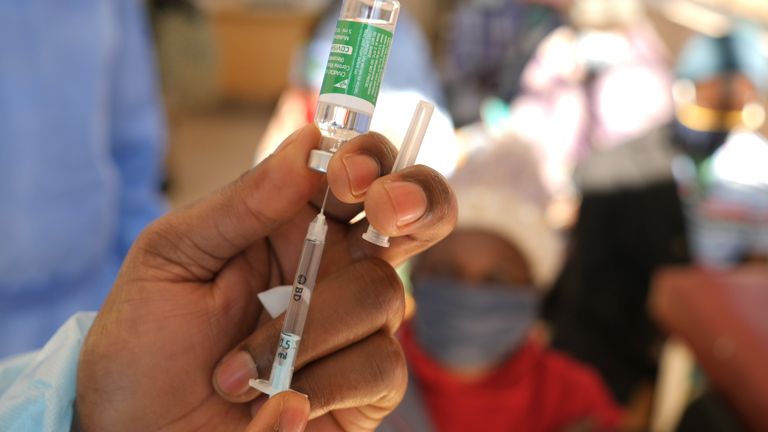 It may be an isolated spot but the message has gone out about COVID-19 as the third wave of infection begins to take hold in Africa.
Cases are on an upward trend in 14 countries and in the past week, new cases rose by more than 30% in eight countries.
In Kuebunyani, we watched as local residents begin to congregate. Some had left their homes the day before to reach the clinic.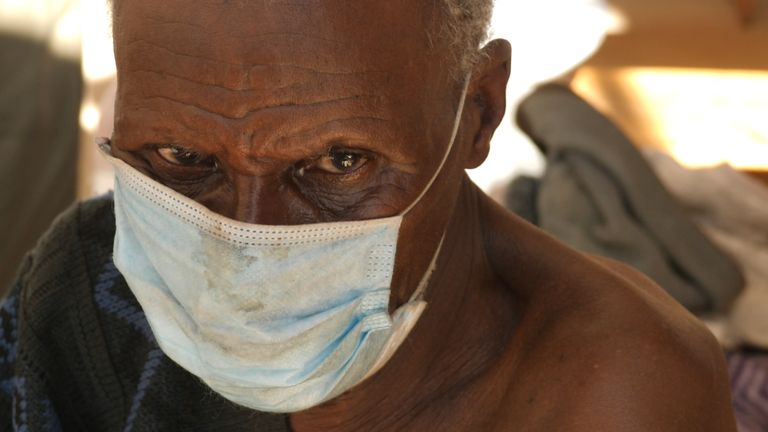 I stopped a 77-year old called Frank Molefi.
"Why do you want to get a COVID vaccine?" I asked.
"It is you (the health workers) who told me to come here," he said, bursting into laughter.
"Do you think the virus could come here to the mountains?"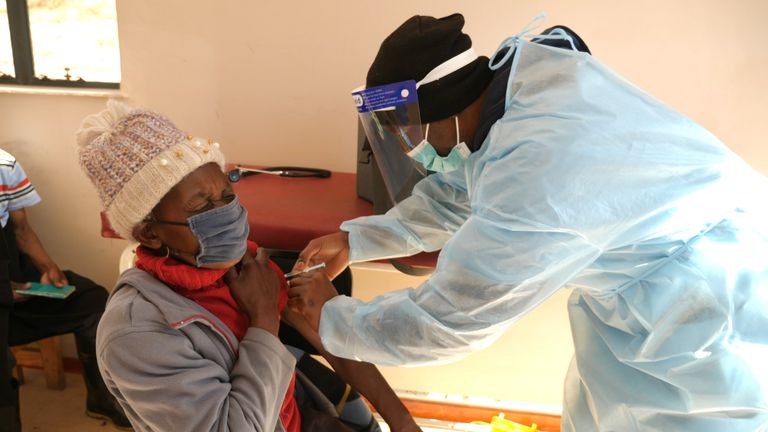 "Here? Of course, it will come here because human beings live here."
Several village health workers, a local official and a handful of senior citizens with chronic conditions were offered these precious vaccines and one man told us he felt fortunate to receive one.
The supply of vaccines to Africa has ground to a halt with the India-based makers of the AstraZeneca vaccine now concentrating production at home.
The distribution of Johnson & Johnson vaccines has been blocked after a batch was contaminated in the United States.
Sky News understands there are one million J&J vaccines "ready to be shipped within an hour" from a factory in neighbouring South Africa but the manufacturer cannot get clearance to move them.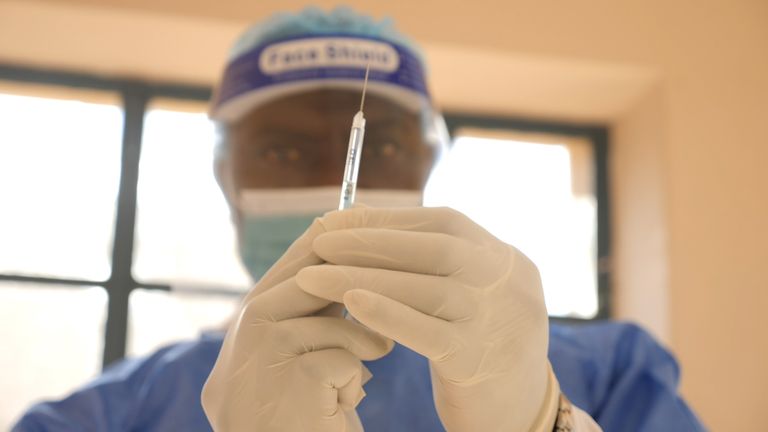 In response the World Health Organisation and others are pleading with wealthy nations to move immediately and donate their stocks.
Seven countries have said they will make contributions via COVAX but only France has actually delivered the goods.
As we left Kuebunyani we asked an administrative nurse, Mampho Leleka, what she thought of the discrepancy in vaccines between rich and poor countries.
"We are not comfortable, it is not fair at all. It has to be rolled out as (quickly) as possible because this pandemic is killing people."
This mountain kingdom – like much of Africa – has been left behind in the race to vaccinate the public.
Only 1% of the public has been inoculated in sub-Saharan Africa. But this shapeshifting virus is encircling the world and the protection of Basothos should become everyone's responsibility.
COP28 host UAE has climate plan downgraded to 'critically insufficient' while hosting summit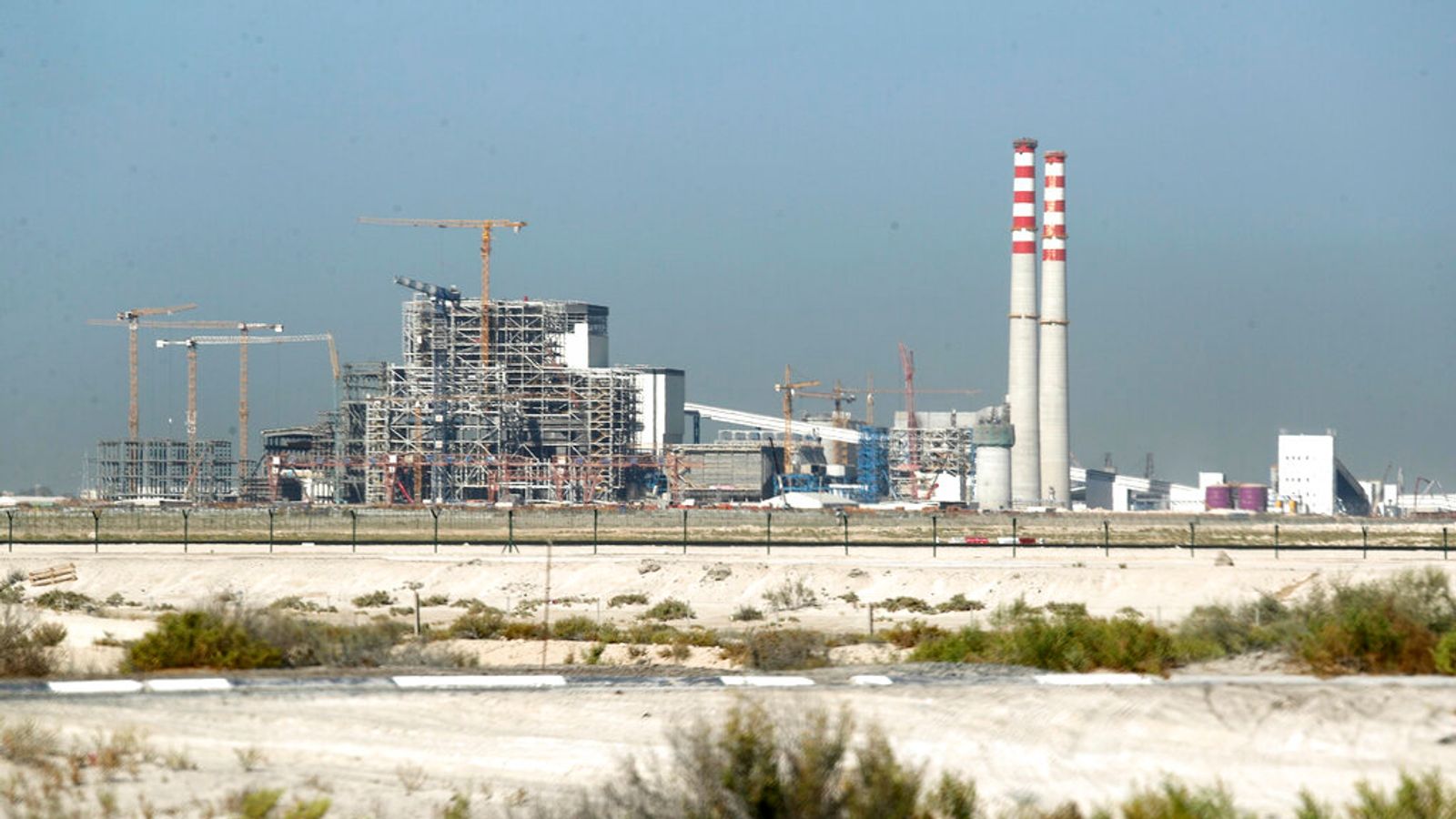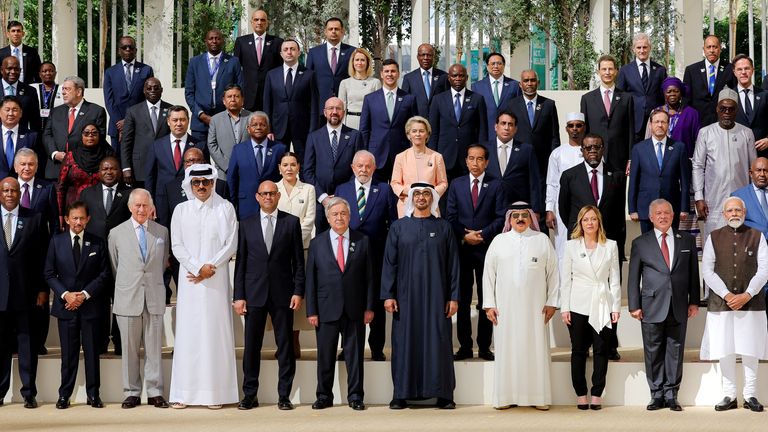 The nation hosting the COP28 climate summit has had its climate plan downgraded to the lowest category.
The United Arab Emirates' climate plan is now rated "critically insufficient" by Climate Action Tracker (CAT), a consortium of climate analysts and thinktanks.
The group assesses whether countries' plans – known as "nationally determined contributions" (NDCs) – are good enough to fulfil their part of limiting global warming to 1.5C above pre-industrial levels.
Even though the UAE recently ramped up the targets in its plan, the policies to match it were missing, CAT said.
"A country like the UAE with very high per capita emissions and very high GDP per capita, they need to reduce their emissions. That's very clear. And that's currently not happening," said Dr Niklas Hohne, an analyst from New Climate Institute involved in the research, and a professor in cutting emissions.
In October, the UAE's national oil company, ADNOC, awarded contracts worth $17bn (£13bn) for the development of the Hail and Ghasha offshore gas fields, as part of a $150bn (£118bn) fossil fuel expansion plan.
"That's totally counter to what is discussed here [at the climate summit]," said Dr Hohne.
The UAE's COP28 team was not immediately available to comment.
It comes as the UAE's COP presidency team unveiled a slew of announcements on energy it had brokered with governments and industries.
More than 110 countries pledged to triple the world's renewable energy capacity and double energy efficiency by 2030, in a bid to displace demand for fossil fuels.
Meanwhile, more than 20 nations committed to trebling nuclear power, and more than 50 oil and gas companies said they would tackle emissions from their operations.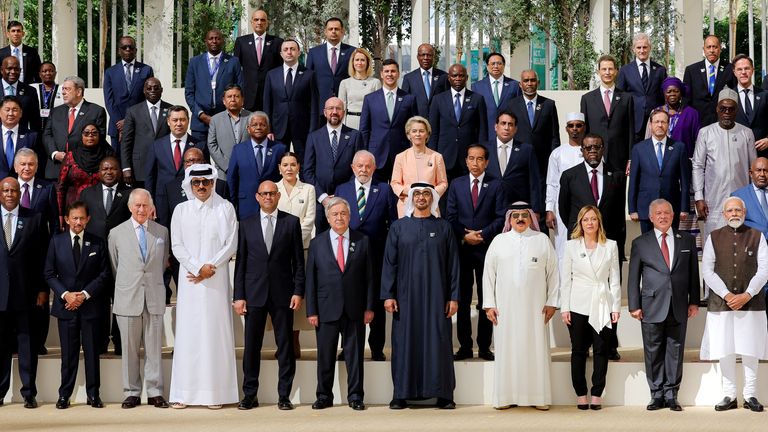 Click to subscribe to ClimateCast wherever you get your podcasts
Tom Evans from thinktank E3G, which was not involved with the analysis, but is tracking progress in Dubai, said: "For all the flashy announcements made on the stage of COP, when you look closer it's clear that there's much more the UAE needs to do to get its emissions down."
CAT had already rated the UAE's plan "insufficient", the fourth lowest of five categories.
The downgrade was partly due to the analysts filling out missing data about greenhouse gas emissions from air conditioning, relied on by people here in Dubai, where it is currently 30C in winter.
Inside the climate summit

Read more:
Is Dubai playing its part to tackle climate change?
Will COP28 actually change the world?
Is the UK 'fuelling' the climate crisis?
The change was also down to an update in what science says is needed to try to limit global warming to 1.5C – a change that affected other countries' assessments too.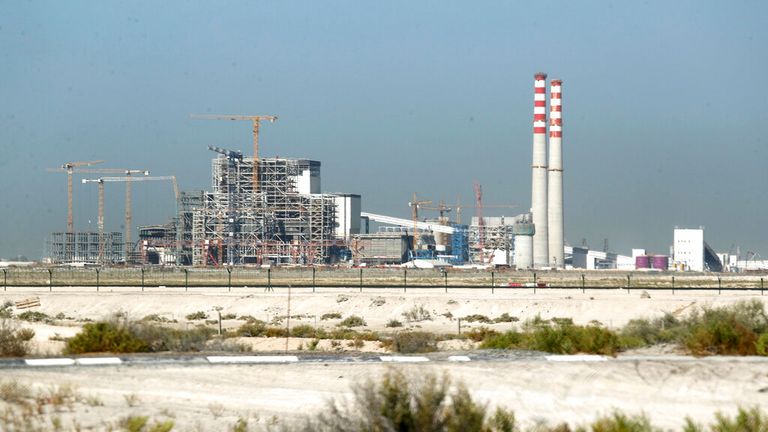 But Dr Hohne said it was "particularly unfortunate" in the case of the UAE because as COP28 president it has a leadership role, "and usually they should really do the right things".
However, he praised the advances the UAE has made, including its investment in renewable power domestically and in dozens of countries abroad, though it is outweighed by the investment in oil and gas.
Other countries rated 'critically insufficient' include fellow major fossil fuel producers like Russia and Saudi Arabia, as well as Turkey, Singapore and Thailand.
China warns of firm response after UK sanctions Chinese firms 'supplying Russia's war effort'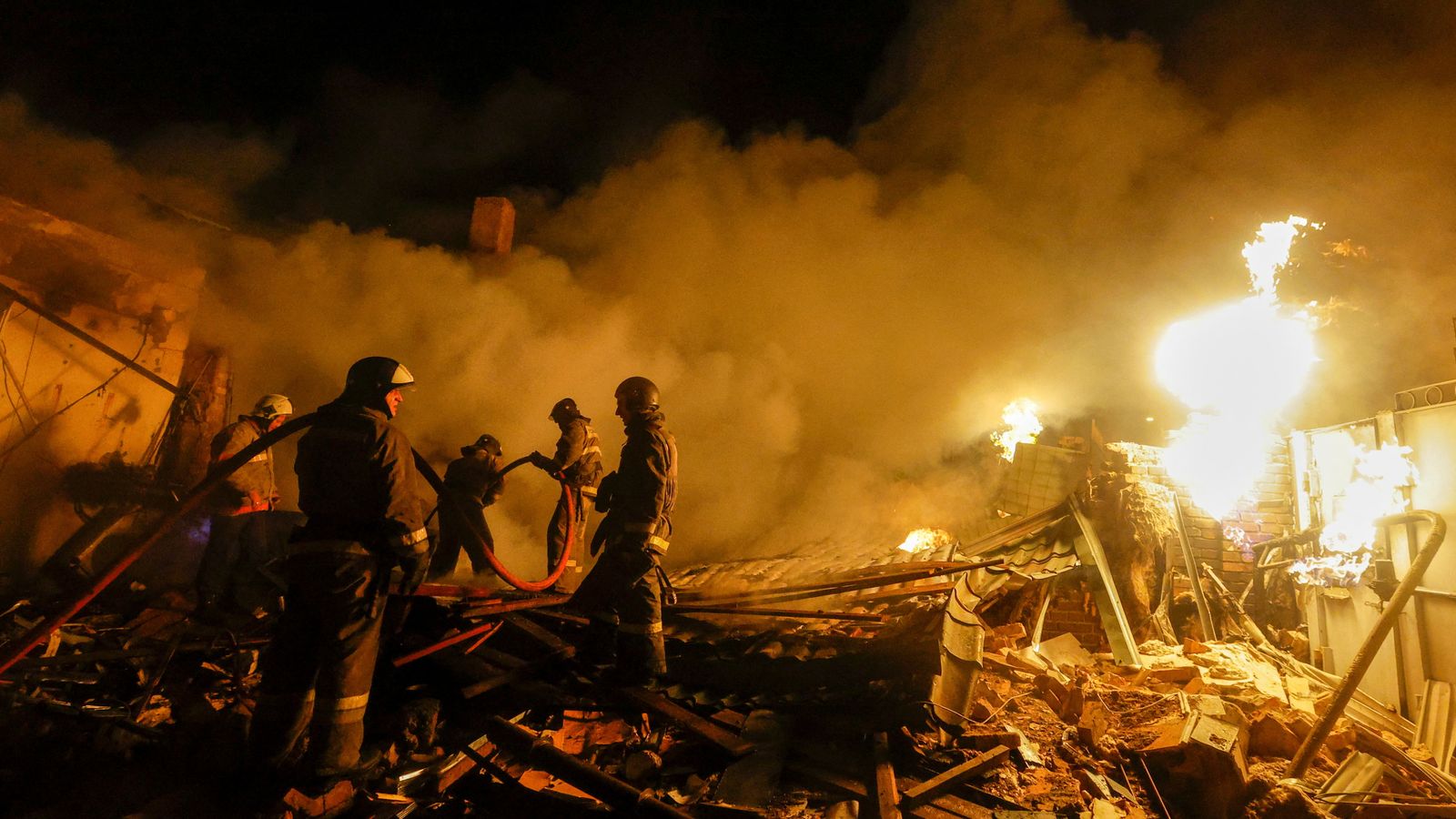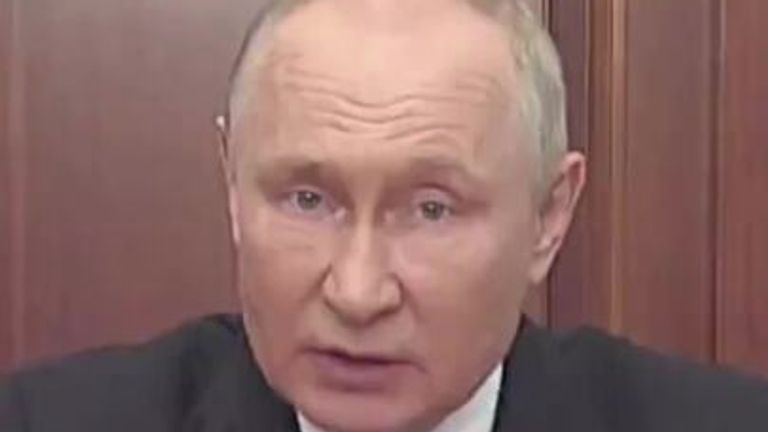 China has accused Britain of violating international law after the UK announced new sanctions targeting "individuals and groups supporting and funding Putin's war machine".
China's embassy said it firmly opposes the sanctions and has warned any action harming China's interests "will be met with a firm response".
In a statement, the embassy insisted Beijing had remained objective and fair on the war in Ukraine and urged the UK to "correct its mistakes and withdraw the sanctions on Chinese firms".
August: Putin lashes out at grain sanctions

Forty-six new sanctions were announced by the UK, and the list of targets includes businesses in China, as well as firms in Belarus, Serbia, Turkey, the UAE and Uzbekistan, which the government said "continue to support Russia's illegal invasion of Ukraine".
The UK's sanctions targeted 31 people and entities it said were linked to the design and manufacture of drones and missile parts and the importing of electronic components.
Three Chinese entities, Asia Pacific Links Limited, Sinno Electronics Co., Limited, and Xinghua Co., Limited, were targeted for supplying sanctioned goods.
Read more from Sky News:
EU tariff U-turn to spare consumers extra bill
China backs coal plants despite carbon neutral promises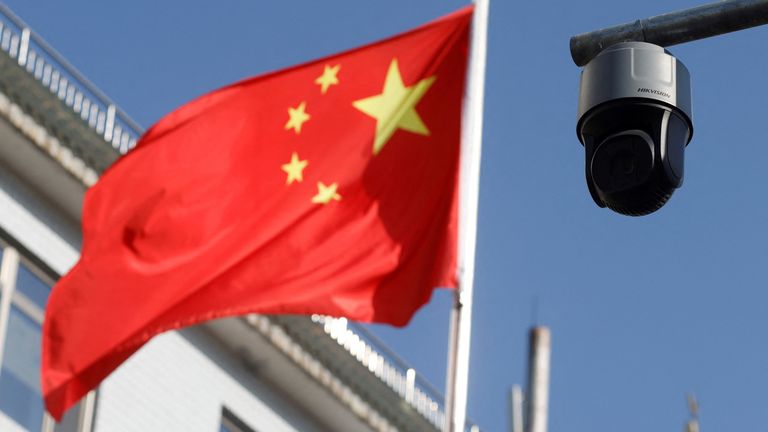 Four UAE-based entities it said were involved in trading Russian oil were also affected, as well as others linked to the Wagner mercenary group.
A Belarusian defence organisation the UK said had manufactured military technology used by Minsk to support Russia's war effort was also sanctioned.
"We will continue to ratchet up pressure on Putin and crack down on third parties providing restricted goods and technology to Russia, wherever they may be," junior foreign minister Anne-Marie Trevelyan said.
"Today's sanctions will hit Putin where it hurts, damaging Russian defence systems, and cracking down on illegal supply chains propping up Russia's war machine.
"Working alongside our G7 partners and international allies we will continue to ratchet up pressure on Putin and crack down on third parties providing restricted goods and technology to Russia, wherever they may be."
It brings the total number of sanctioned individuals to more than 1,600 with a further 250 entities.
Netanyahu says human rights groups are turning a blind eye to alleged rapes by Hamas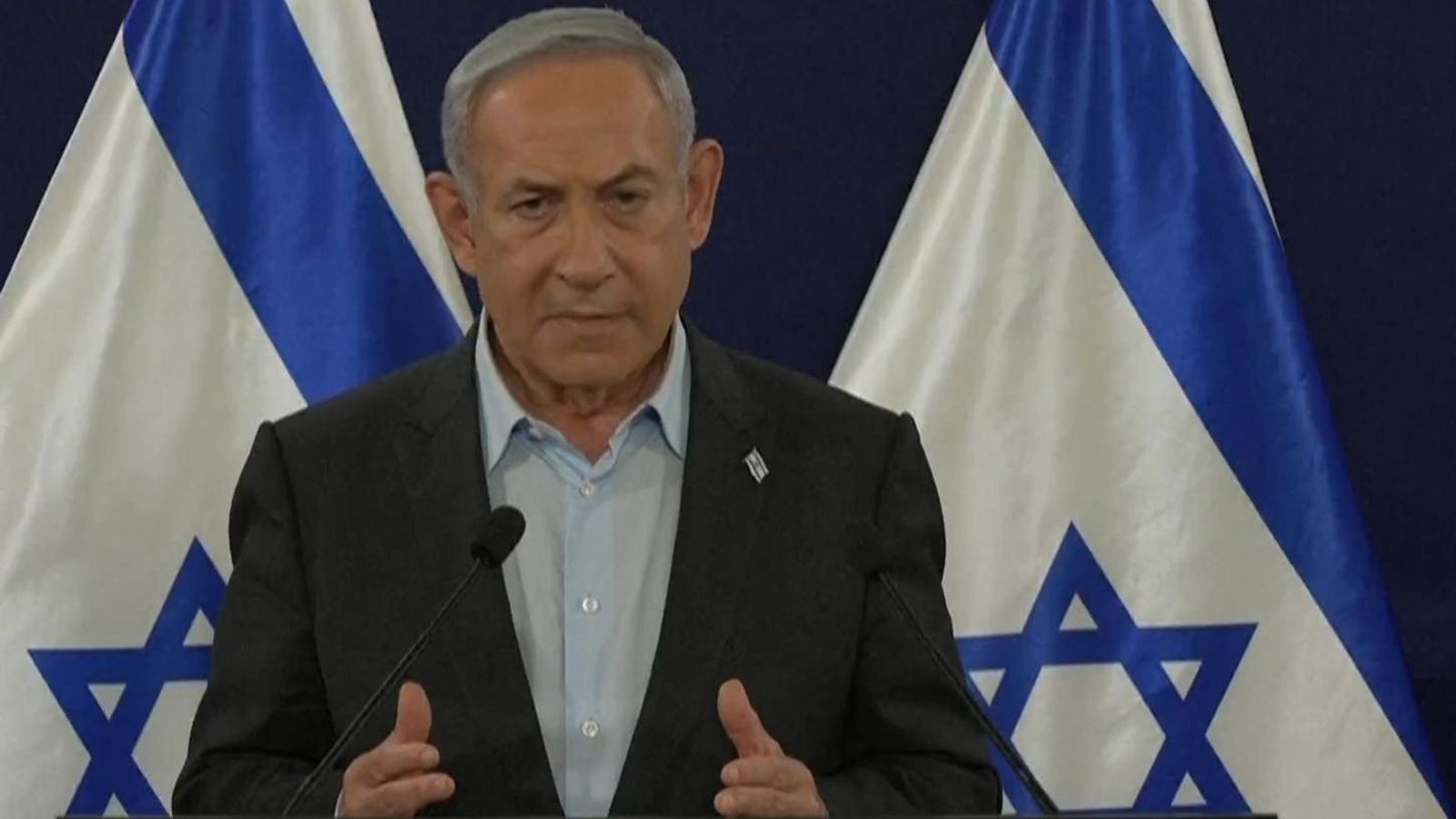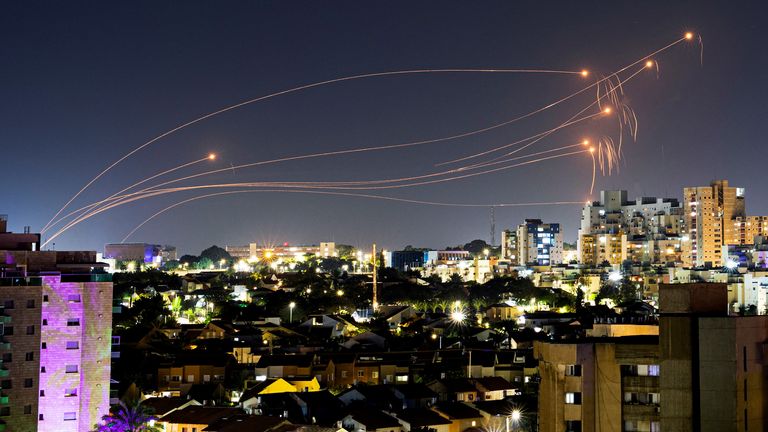 Benjamin Netanyahu has accused human rights groups of turning a blind eye to rapes that Israel says were committed by Hamas during the 7 October massacre.
Speaking at a news conference on Tuesday, the Israeli prime minister accused the international community of playing down the attacks and even ignoring them.
He said he expects "all civilised leaders, governments, nations to speak up against this atrocity".
"I say to the women's rights organisations, to the human rights organisations, you've heard of the rape of Israeli women, horrible atrocities, sexual mutilation – where the hell are you?" Netanyahu told a news conference on Tuesday, speaking in English to emphasise his point.
US President Joe Biden called the reports of sexual violence "appalling" and urged the world to condemn "horrific accounts of unimaginable cruelty".
Speaking at a campaign fundraiser in Boston, he called on the world to condemn the acts by Hamas "without equivocation" and "without exception".
He also stressed that "Hamas's refusal to release the remaining young women" is what ended a temporary truce and hostage agreement that the US helped broker.
Israel's justice ministry says "victims were tortured, physically abused, raped, burned alive, and dismembered" however Hamas has rejected all allegations that its gunmen committed sexual assault.
'Widespread' sexual violence
A human rights group has reported that rape and sexual violence were "widespread" during Hamas' 7 October attack on Israel.
A group named Physicians for Human Rights in Israel, which has a long record of advocating for Palestinian civilians in Gaza, published an initial assessment in November.
"What we know for sure is that it was more than just one case and it was widespread, in that this happened in more than one location and more than a handful of times," Hadas Ziv, policy and ethics director for the organisation, said on Tuesday.
"It is becoming more apparent that the violence perpetrated against women, men and children also included widespread sexual and gender-based crimes.
"What we don't know and what the police are investigating is whether it was ordered to be done and whether it was systematic."
While investigators are still trying to determine the scope of the sexual assaults, many witnesses of the atrocities have spoken out, with some giving harrowing details of terrorists raping, mutilating and murdering women.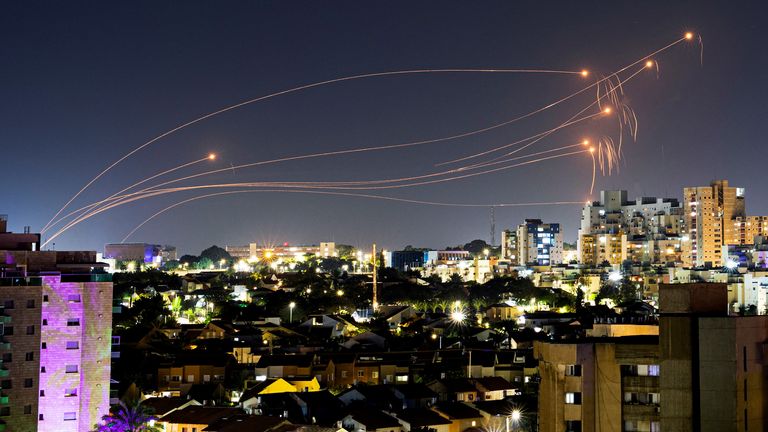 A man hiding in a pit during the assault on a music festival said he heard someone nearby screaming she was being raped.
Israel-Gaza latest: US steps up pressure on Israel with visa ban
An army reservist who was tasked with identifying those killed said some of the women were found wearing only bloodied underwear.
Others said they found women semi-naked, bound, eviscerated, stripped, bruised, shot in the head or torched.
Hamas and other Gaza militant groups killed about 1,200 people, most of them civilians, and took more than 240 hostages that day.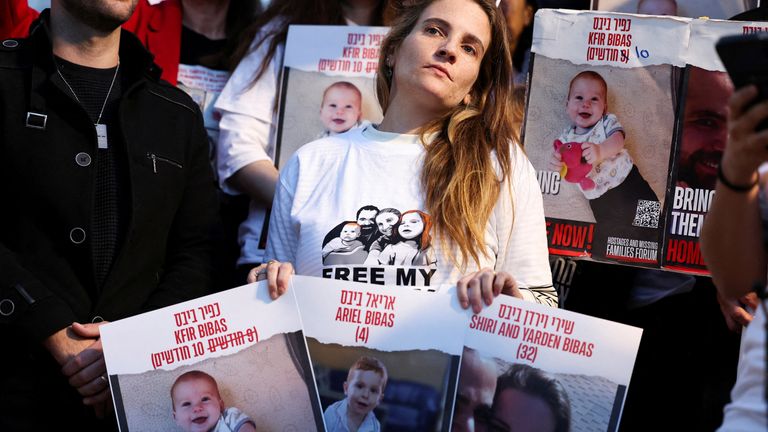 Read more:
Decomposing babies 'seen in footage' from abandoned hospital
British teenager killed in Gaza while fighting for IDF
The truce has ended – what will Israel do now?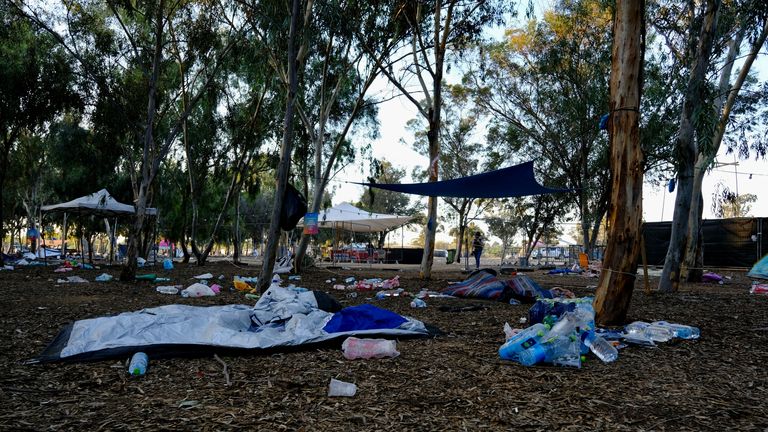 Two months after the attack on farming communities and army posts in southern Israel, police are still trying to put together the pieces.
In the immediate aftermath, priority was given to identifying bodies, not to preserving evidence.
Police say they're combing through 60,000 videos seized from the body cameras of Hamas attackers, from social media and from security cameras as well as 1,000 testimonies to bring the perpetrators to justice.
It has been difficult finding rape survivors, with many victims killed by their attackers.
This was Emilia's first day back at school following her release.

Last month, Israel's police chief presented to the international news media videotaped testimony of a rape witness at the music festival.
Her face blurred, she said she watched militants gang-rape a woman as she lay on the ground.
The woman in the video described watching the militants as she pretended to be dead.
"I couldn't understand what I saw," she said.
'Absolutely concerned' about sexual violence against hostages
At the Shura military base where victims are being identified, Shari Mendes, a member of the army reserve unit that deals with the identification and religious burial preparation of female soldiers, said some of the women's bodies came in with little clothing.
"Often women came in in just their underwear," she said.
"Sometimes we had people who – we just had a torso, okay – or they were very decomposed or they were mutilated.
"I saw very bloody genitals on women."
Based on open-source information and interviews, the Physicians for Human Rights in Israel report documents incidents at the music festival, homes around the Gaza Strip and an Israeli military base, all attacked by Hamas.
Kibbutz survivor returns home for first time since October 7 attack

On Tuesday, Mr Netanyahu and members of his war cabinet held a meeting with recently released hostages and family members of hostages still held in Gaza.
Some of those former hostages shared testimonies of sexual abuse during their time in Gaza, participants said.
Separately, a doctor who treated some of the 110 released hostages said that at least 10 men and women among those freed were sexually assaulted or abused, but did not provide further details.
According to the Israeli military, 138 hostages, including 15 women, are still held by Hamas and other militant groups in Gaza.
Lt. Col. Richard Hecht, a military spokesman, said the army is "absolutely" concerned about sexual violence against female hostages.
Echoing these concerns earlier this week, US State Department spokesman Matthew Miller said: "It seems that one of the reasons they (Hamas) don't want to turn women over that they've been holding hostage – and the reason this pause fell apart – is that they don't want these women to be able to talk about what happened to them during their time in custody."