Aer Lingus has announced a number of regional flights have been cancelled after one of its operators ceased trading.
The Irish airline was forced to cancel several flights from Dublin and Belfast City airports to UK cities after Stobart Air collapsed on Friday night.
Those who have booked flights are advised not to go to the airport and to check the Aer Lingus website.
The airline said it is communicating with customers to "advise them of their options for refund or rebooking".
The situation affects a range of flights from Dublin to Kerry, Donegal, Glasgow, Edinburgh and Newquay.
Flights from Belfast City Airport to Manchester, Birmingham, Edinburgh, Leeds Bradford, Exeter and East Midlands have also been cancelled.
An Aer Lingus statement said the operator notified the airline that it was "terminating its franchise agreement with immediate effect".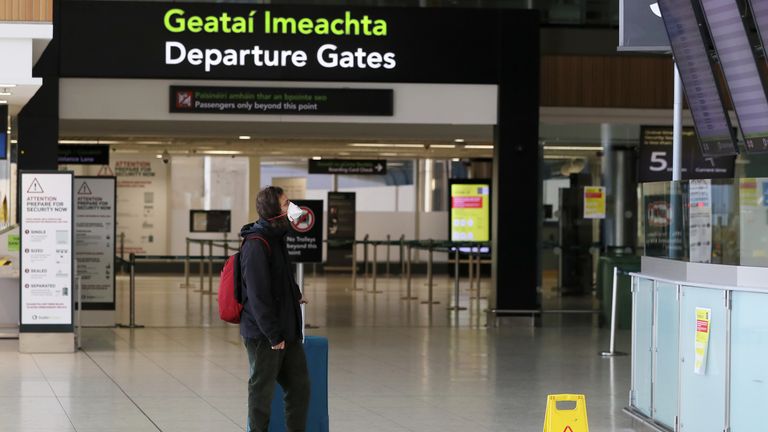 Stobart Air said all 480 members of its staff have been notified about the current situation.
A spokesperson said: "It is with great regret and sadness that Stobart Air can confirm the board is in the process of appointing a liquidator to the business and the airline is to cease operations with immediate effect.
"Stobart Air apologises to all its customers for the inconvenience caused at short notice.
"Given the continued impact of the pandemic which has virtually halted air travel… and in the absence of any alternative purchasers or sources of funding, the board of Stobart Air must take the necessary, unavoidable and difficult decision to seek to appoint a liquidator."
The aviation sector has been one of the hardest hit by the COVID-19 pandemic.
Irish Transport Minister Eamon Ryan described the announcement as "concerning news for the affected workers and for regional connectivity".
He added: "We will be engaging with all stakeholders today and over the comings days to restore connectivity to the regional airports affected".
The Aer Lingus Heathrow service from Belfast City Airport is not affected and continues to operate.
House prices drop at fastest rate since financial crash in 2008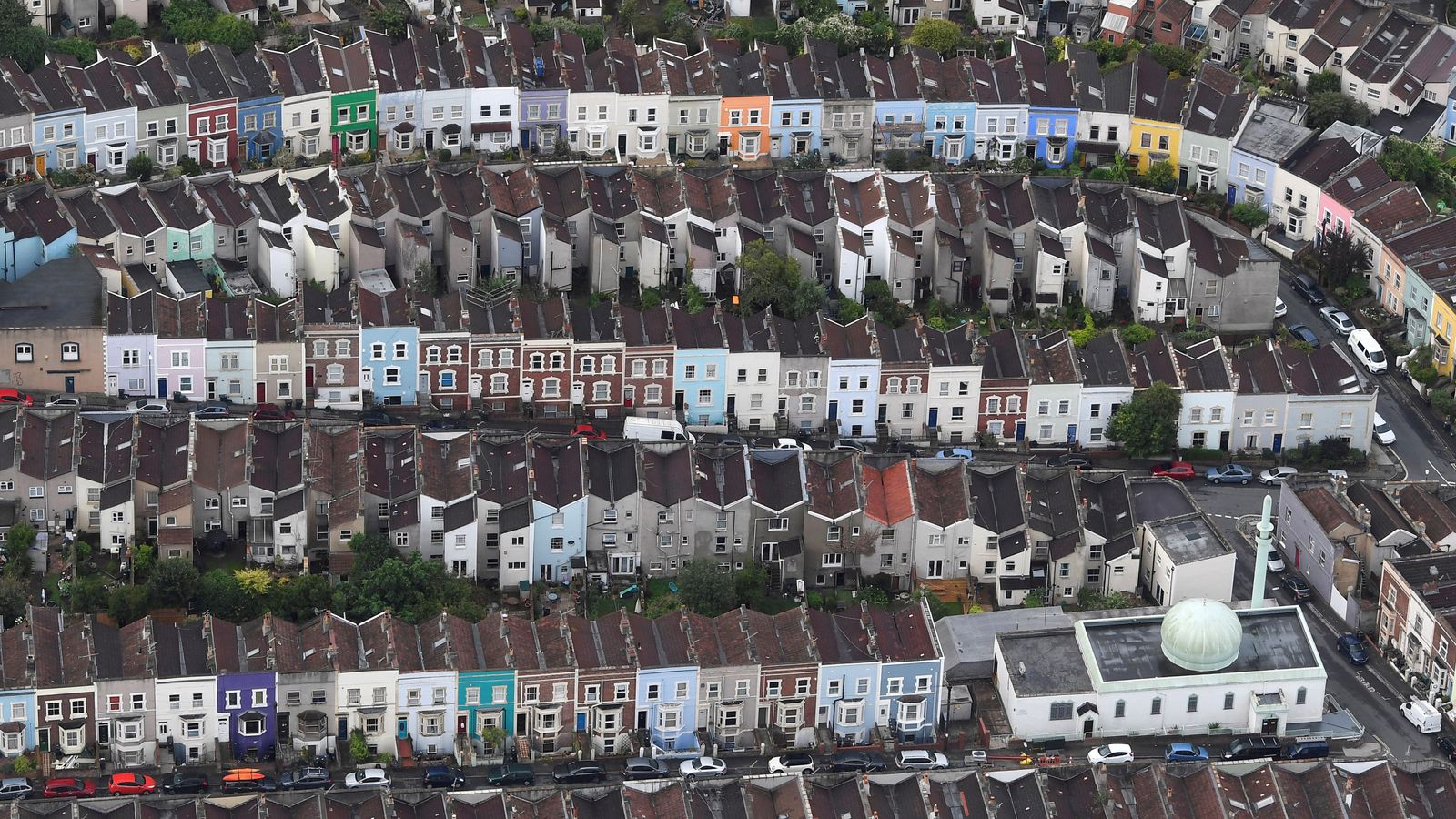 UK house prices dropped at the fastest rate since the financial crash in 2008, according to Halifax's house price index.
Prices fell 2.3% from October to November this year, the biggest monthly drop since October 2008, the UK's largest mortgage lender said.
A typical UK property is now nearly £7,000 cheaper as the average cost of a house dipped from £292,406 to £285,579.
As a result of this monthly drop, annual house price growth slowed down from 8.2% in October to 4.7% in November.
The lingering economic impact of September's mini-budget continued to impact buying behaviour.
"Some potential home moves have been paused as homebuyers feel increased pressure on affordability and industry data continues to suggest that many buyers and sellers are taking stock while the market continues to stabilise," said Kim Kinnaird, director of Halifax mortgages.
Market turmoil following Kwasi Kwarteng's announcement of billions of pounds of debt-funded tax cuts and bumper spending, caused interest rates to rise, which made the cost of mortgages more expensive.
While a slowdown was expected, "given the known economic headwinds, and following such extensive house price inflation over the last few years" this latest announcement reflects the "worst of the market volatility over recent months", said Halifax managing director, Russell Galley.
When considering the recent price drop, the property cost increase should also be borne in mind, Ms Kinnaird said. In the last few years, "we witnessed some of the biggest house price increases the market has ever seen", she said.
The market may be normalising, she added, as prices are £46,403 more expensive than the pre-pandemic time of March 2020 and £12,000 up on last year.
"The market may now be going through a process of normalisation. While some important factors like the limited supply of properties for sale will remain, the trajectory of mortgage rates, the robustness of household finances in the face of the rising cost of living, and how the economy – and more specifically the labour market – performs will be key in determining house prices changes in 2023."
The only region where growth did not slow in November was the northeast of England. There the annual growth rose slightly to 10.5%, up from 10.4%. It's also now the only area of the UK with annual house price inflation in double figures, with an average property price of £173,587.
Which supermarkets have seen their prices rise most during the cost of living crisis?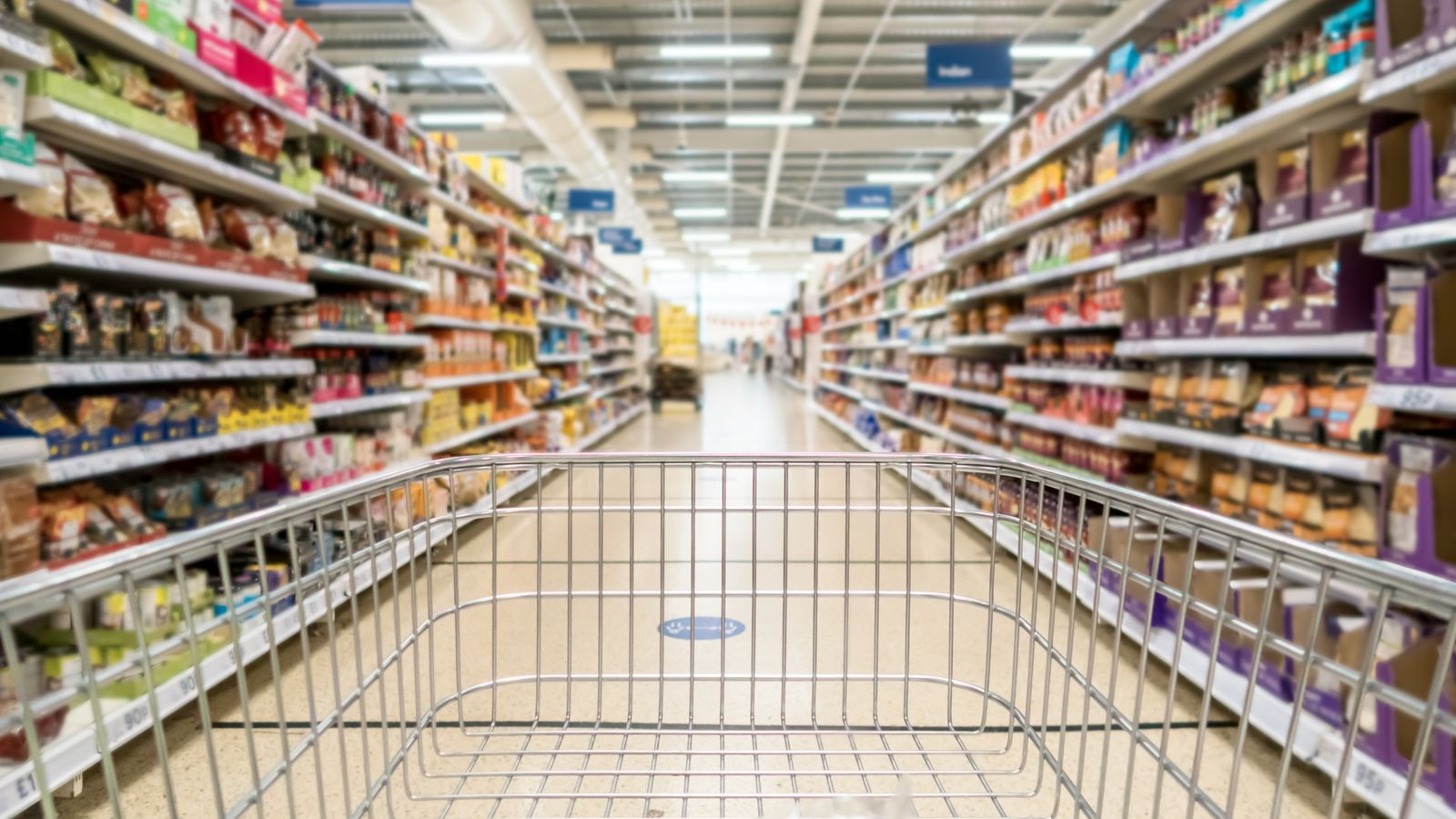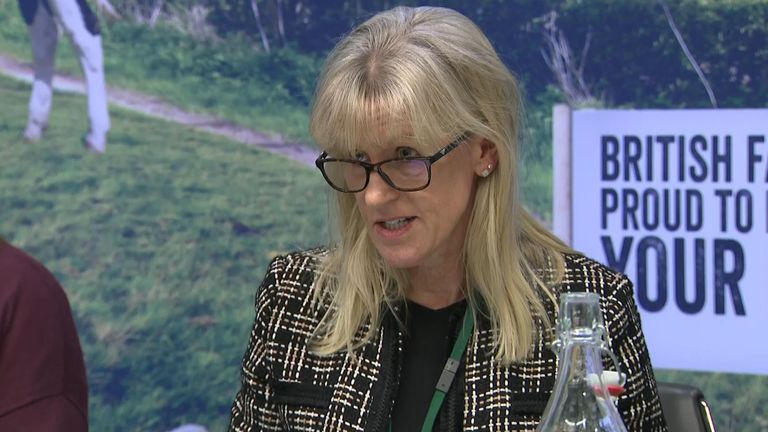 The price of own-brand and budget products in supermarkets has been rising far faster than premium and branded items during the cost of living crisis, new figures suggest.
Which? tracked tens of thousands of products across eight major supermarkets – and while budget ranges had surged by as much as 18%, the price of premium lines was up 12%.
The sharpest rise was found in the cost of Waitrose's chocolate chip shortbread. It was priced at 82p in the year to 31 October 2021 – but one year on, this had surged to £2.25.
Farming union's warning over food prices

Meanwhile, a chilli con carne ready meal from Asda would have set you back £1.20 last year – jumping 132% to £2.79 come 2022.
While Aldi and Lidl are generally the cheapest of the big chains, Which? research suggests they are actually the worst supermarkets for overall inflation – with prices at both up by an average of about 19%.
Asda was third in these rankings on 15.2%, followed by Morrisons on 14.4%, Waitrose on 14.2%, Sainsburys on 13.7%, and Tesco on 12.6%. Ocado had the least inflation overall – but prices still rose by 10.3%.
Despite budget lines being hard hit by the cost of living crisis, Which? has urged supermarkets to work harder in ensuring they are available throughout all branches – including in smaller convenience stores.
Which? head of food policy Sue Davies said the data paints a bleak picture – but the consumer watchdog hopes it will help "millions of people find the best possible value with their weekly shop".
She added: "We know the big supermarkets have the ability to take action and make a real difference to people struggling through the worst cost of living crisis in decades. That's why we're calling on them to ensure everyone has easy access to basic, affordable food lines at a store near them, can easily compare the price of products to get the best value, and that promotions are targeted at supporting people most in need".
'Glimmer of hope' food costs will fall in 2023

Aldi said the rising price of milk in its stores was due to its decision to pay more to suppliers – benefiting British dairy farmers.
Meanwhile, Lidl has disputed the data and said: "Prior to the press release being issued to media, we made Which? aware of multiple discrepancies within the data concerning Lidl prices. This included over 100 separate pricing inaccuracies, which were clearly highlighted to Which? Despite this, they have chosen to mislead consumers by reporting data that they know to be incorrect."
Asda said it was focused on keeping the prices of branded and own-label products in check, with Morrisons vowing to remain competitive during an "unprecedented period of inflation".
Waitrose warned "no retailer is immune to inflation", with rising production costs and the war in Ukraine just some of the factors that have driven prices up. Meanwhile, Sainsburys said it is investing £500m to reduce the price of items that its customers buy the most.
A Tesco spokesperson said it has locked the price of more than 1,000 household staples until 2023 and is "keeping a laser focus on the cost of the weekly shop".
Ocado declined to comment.
PM to hold cabinet crisis talks after rail union adds more Christmas strikes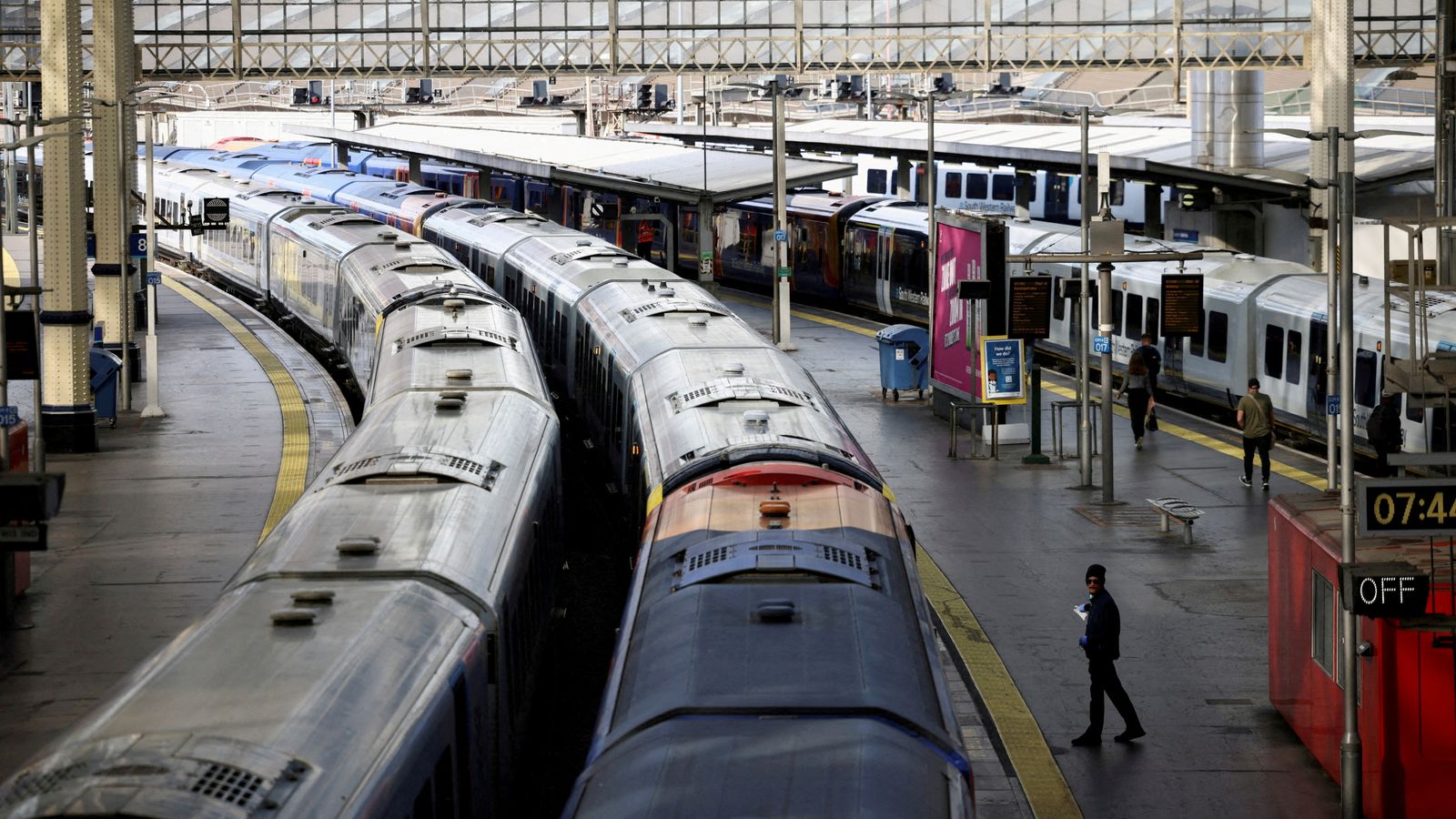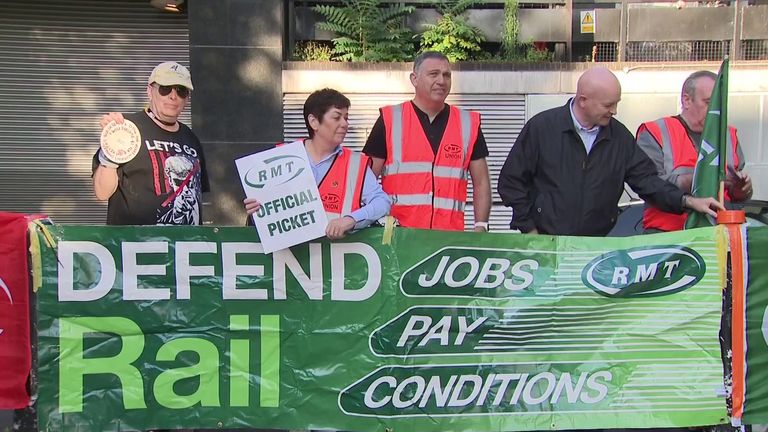 Rishi Sunak will speak to his cabinet about rail strikes today after a union announced days of extra strikes over Christmas in the long-running dispute over pay, jobs and conditions.
On Monday, the Rail, Maritime and Transport union (RMT) confirmed it would go ahead with two 48-hour strikes next week and will also walk out from 6pm on 24 December until 6am on 27 December.
Strikes affecting 14 train companies will go ahead next week, although talks will continue with the Rail Delivery Group today.
Union boss to meet with rail operators – politics latest
Mick Lynch, the RMT general secretary, said it was unfortunate that the union had been "compelled to take this action due to the continuing intransigence of the employers".
He said: "We remain available for talks in order to resolve these issues but we will not bow to pressure from the employers and the government to the detriment of our members."
The additional Christmas strikes are intended to target engineering work as no services run on Christmas Day or Boxing Day, Mr Lynch told the BBC.
He conceded that there will be disruption on Christmas Eve, saying that the "wind down" will happen earlier than usual.
Nick Gibb, the schools minister, told the RMT rail union not to "hold the country to ransom" as they prepare strikes in the run-up to Christmas.
The rail dispute is one of many threatening to deliver a winter of discontent as unions seek pay rises in line with the rate of inflation to help shield their members from the cost of living crisis.
Rail strikes to disrupt Christmas

Read more:
Strikes every day before Christmas – where and why?
Ministers treading careful line between being tough and human on strikes
There is the looming threat of action by nurses, firefighters and National Highways staff.
It is building on a wave of strikes among other professions, including teachers and bus drivers.
Angela Rayner, Labour's deputy leader, said: "I don't want to see industrial action because I see workers losing their pay and I see the public inconvenience."
She added: "I want to see our trains running on time and the work is being paid fairly and decently, and I think that there is a deal to be done to get there."
Asked what she thought of Labour politicians being on the picket line, she said: "I don't have a problem with [it]."
Earlier in the year, Sir Keir Starmer told Sky News "you can't sit around the cabinet table and then go to a picket line".
Transport secretary on rail strikes: 'We did our bit'

Later today, the GMB union is expected to announce the dates of ambulance worker strike action after members backed walkouts across nine trusts in England and Wales.
Over the weekend, the government confirmed that hundreds of troops are on stand-by to cover for ambulance crews, firefighters and Border Force staff as ministers prepare for a wave of strikes across public services before Christmas.
The Cabinet Office said that about 2,000 military personnel, civil servants and other volunteers from across government have been training as part of the government's contingency planning.
Speaking to Sky News' Sophy Ridge on Sunday programme, Conservative Party chairman Nadhim Zahawi said it was the "right and responsible thing to do" as ministers sought to minimise the disruption to the public.
Commuters react to rail strikes: 'They shouldn't inconvenience people'

As well as ambulance staff, nurses in the NHS are due to hold two days of strikes this month while junior doctors are also set to be balloted on industrial action.
The Fire Brigades Union is also balloting its members and industrial action is continuing at the Royal Mail.
Onay Kasab, national lead officer at Unite the Union, told Sky News that taking co-ordinated action "makes absolute sense", adding that union members have "significant public support".