Benjamin Netanyahu, the ever-present figure in Israeli politics for three decades is down and out.
"Bibi", to give him his near-universal nickname, has been written off so many times, but now, the man they call "the magician" has run out of tricks and run out of road.
After four elections in just two years, 24 months of political stagnation, a new dawn has broken for Israeli politics. It heralds the beginning for a remarkable coalition and the end for an extraordinary political operator.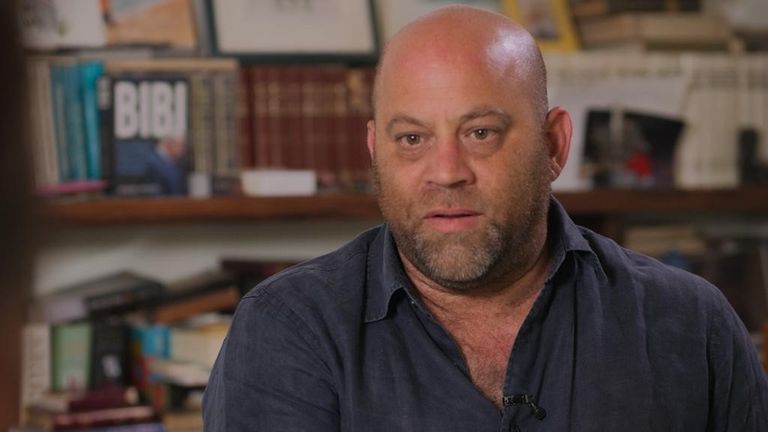 Trump before Trump
Benjamin Netanyahu has been Israel's prime minister for the last 12 years: the longest serving leader in the country's history. That wasn't the start though. He was also prime minister between 1996 and 1999. In opposition before then and between those two stints, he was in the wings, plotting and driving his form of populist nationalist politics.
Bibi, the secular Jewish populist, cast himself as the defender of the nation against Iran, the defender of the Jewish State against the Palestinians, and most recently, as the saviour of the nation against coronavirus.
He is a politician who was channelling Trump while the former American president was still building casinos.
"He was Trump before Trump," Netanyahu's unofficial biographer, Anshel Pfeffer told me.
"He is a constant campaigner, he's basically running for re-election the whole time. He doesn't take a break between elections. So many of the populist politicians we talk about today – Orban in Hungary, Boris Johnson; Netanyahu was doing a lot of what they are doing now long before they were on the scene.
"Probably the only politician who was doing this in the television era before Netanyahu is Silvio Berlusconi in Italy," Pfeffer said.
A survivor not a winner
Curiously Netanyahu was never actually a landslide politician. While often compared, as a savvy political operator, to Blair or Clinton, he only ever scraped in, but he did it consistently and that's what mattered.
Israel is a country that functions on coalitions and Bibi was always the man who managed to form them. Critics, though, say he did it through exploitation rather than consensus.
Ehud Olmert was Netanyahu's predecessor as prime minister. The two men were once in the same party, Likud. But as it tacked to the right, Olmert remained a centrist.
Mr Olmert told Sky News: "We never we were never friends. I never liked him. I never felt close to him. I never felt that he is a genuine human being [but] I thought it was a highly talented performer, the greatest that I've met in modern politics… He's a genius. I mean, there there will be no one that can compete with him in on television. Laurence Olivier?"
He continued: "He's a great performer, but when you look at the substance of things, the divisions within the Israeli society today are greater than ever before."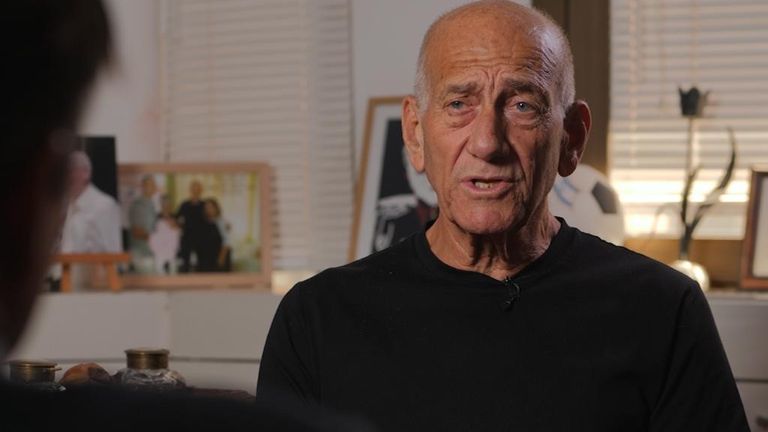 Pfeffer agreed: "Netanyahu is the most divisive prime minister in history, he has exploited every divide in Israeli society between Jews and Arabs, religious and secular, left and right.
"All these all these divides have been exploited and the communities have been played off against each other to keep him in power. That's something that Israeli society will be paying the price for for years to come."
Danny Danon has been a close confidant of Netanyahu for decades. He is a former Likud party politician and a nationalist who doesn't believe in a two-state solution with the Palestinians. Until last year he was Netanyahu's ambassador to the United Nations.
He told Sky News: "Many Israelis were born knowing only Netanyahu as the prime minister of Israel.
"He is one of the greatest leaders in Israel's history and his dedication to our security, I think that the most important thing in his legacy."
Under Netanyahu, Israel enjoyed the longest period of economic growth in its history; an achievement only damaged by the coronavirus pandemic which 'the magician' managed still to turn to his advantage. From the beginning he was the consummate communicator.
Describing his early political years, Pfeffer, author of Bibi: The Turbulent Life & Times of Benjamin Netanyahu, said: "He had literally sat at home over weekends with a rented video camera and trained himself how to do sound bites, how to do have strong, strong interviews on television.
"And when he came along in the late 1980s, he literally blew everyone away and he's kept that advantage ever since."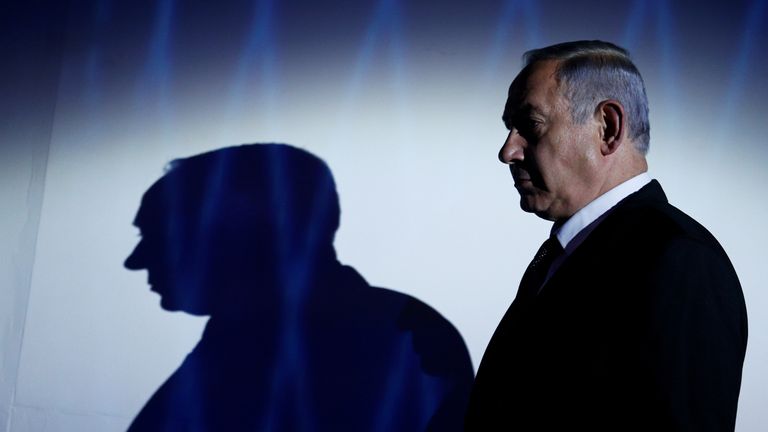 Bibi the peacemaker?
Despite his persona as a tough-man, the former captain in the Israeli special forces actually presided over a period of relative calm, in Israeli terms.
He has been risk-averse while building up the nation's defences and moulding a stalemate with the Palestinians precisely because it played to his advantage.
Pfeffer said: "He has this warmongering image which he which he builds up himself, but he never pushed the button and he never launched the big attack on Iran… He didn't launch another war with Hezbollah in Lebanon, as his predecessors did. So all these things have been talked about, but never actually happened. He's been risk averse and that is to his credit."
But it was all to the detriment of the Palestinian people. Netanyahu's politics, combined with splits and failures in the Palestinians' own leadership, have stalled the peace process.
Olmert believes the impact of this failure on the reputation of the Jewish State is huge: "The lack of political solution for the Palestinian issue is the greatest threat to the status of the State of Israel. We need to separate from the Palestinians. We need to end the occupation. We can't be seen in the international community as occupiers because this will destroy the image of Israel, the status of Israel."
The latest round of fighting in Gaza hinted at a consequence of the stalemate. The Palestinian cause seemed more united than ever before, but it was a street-level unity. The politicians on all sides remain intransigent.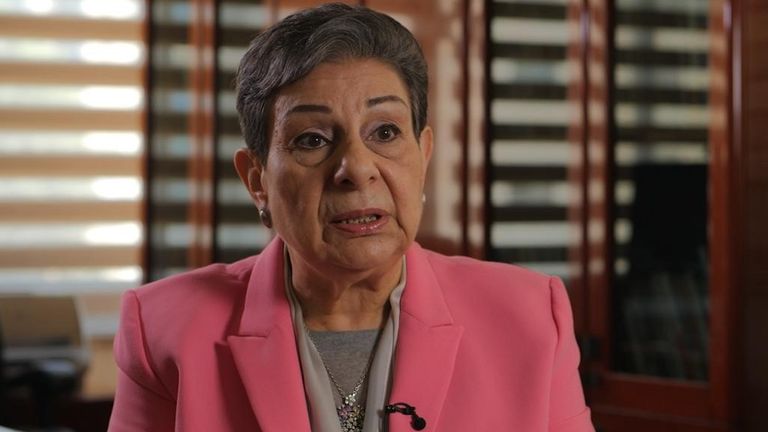 Hanan Ashrawi, a central figure over decades in the quest for Palestinian statehood has a scathing assessment of Netanyahu's legacy.
She told Sky News: "I think Netanyahu's legacy has been one of the most, if not the most destructive legacy for Israel, for the whole region, and I think in many ways, by legitimising fascism and violence and manipulation and control as well as corruption, he has created a situation where the chances of peace have become all that more difficult, if not impossible."
Confronting Iran
After 12 years in power, Netanyahu as been central in reminding western nations of what he sees as the malign behaviour of Iran. Yet in that time, Iran has come closer and closer to obtaining a nuclear weapon. Mr Danon doesn't see this as a failure.
He told me: "I think the fact that he put Iran on the spotlight in the last decade and everybody today sees the real threat coming from Tehran… maybe some people see different ways to deal with the threat, but he exposed it and he mobilised our intelligence agencies to bring information. And today the Iranians cannot work quietly, continue with their ideas. All the spotlights on them."
The last few years of his premiership have been dominated by his corruption trial – three cases of fraud, bribery and breach of trust. The trial is ongoing.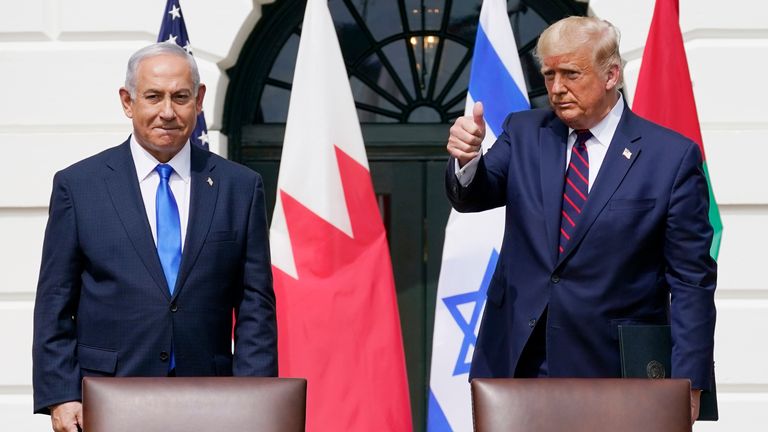 The legacy?
Netanyahu presided over a prolonged period of peace within Israel, but even that was in doubt with recent sectarian violence between Arabs and Jews which he did nothing to calm.
He signed unprecedented and laudable diplomatic normalisation deals with Gulf Arab nations, but on that core issue which defines the land he's ruled for so long, the Israel-Palestinian conflict, something which many Israelis seem oddly oblivious to, there are no solutions.
Netanyahu failed to bring about a lasting peace and chose instead the status quo which works for Israelis but does not for the Palestinians.
In his final interview before he died in 2016, former Israeli president and prime minister Shimon Peres was asked if he still thought there was a chance for peace between Israel and the Palestinians.
He said: "I don't think there [is] another alternative. Neither for the Palestinians, nor for us. The only alternative is an ongoing war. But contrary to what people think, in war there are no victories, only victims. No war is ever finished unless its being replaced by peace."
Netanyahu and his supporters will claim he achieved many victories. But he did not replace war with peace.
Rishi Sunak plans to ban Channel migrants from appealing deportation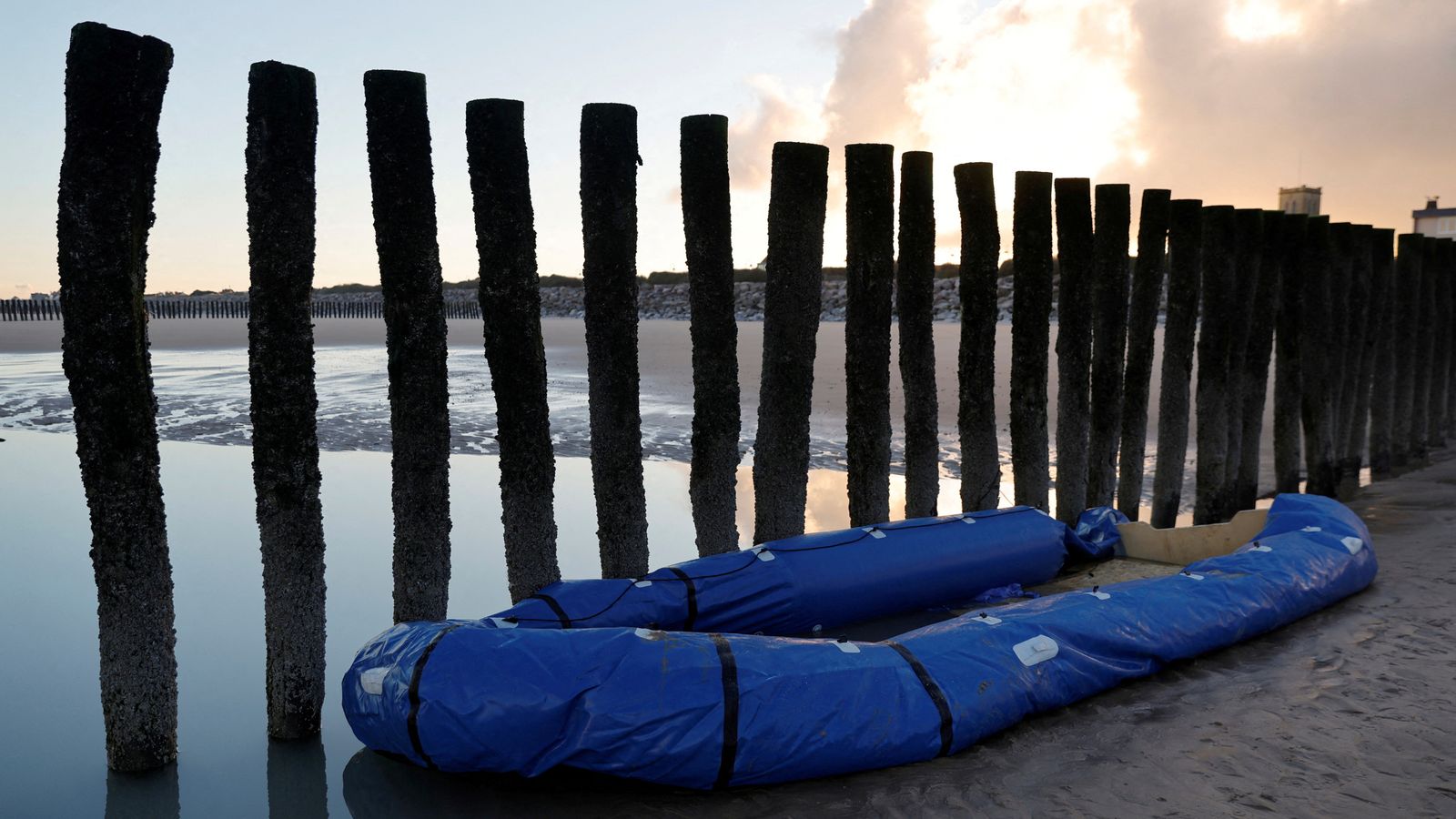 The prime minister is looking to ban people arriving in the UK via small boats from appealing against deportation, Sky News understands.
Rishi Sunak has made stopping Channel migrant crossings one of his five priorities in office, promising to introduce new laws to "make sure that if you come to this country illegally, you are detained and swiftly removed".
Politics latest: Number 10 doesn't deny claim top civil servant may have failed to pass on Raab complaint
A report in The Times said the Home Office has now drawn up two plans to stop people arriving via this route from claiming asylum – either withdrawing the right to appeal against automatic exclusion from the asylum system or only allowing them to appeal after they have been deported.
A third proposal would prevent people from being able to use the Human Rights Act to stop their deportations, such as by claiming their right to family life.
Sky News understands the report to be accurate.
A Home Office spokesperson would not comment directly on the report, but said: "The unacceptable number of people risking their lives by making these dangerous crossings is placing an unprecedented strain on our asylum system.
Read more:
Around 500 migrants cross Channel to UK in one day
PM vows to clear immigration backlog
"Our priority is to stop this and prevent these illegal crossings, and our new Small Boats Operational Command – bolstered by hundreds of extra staff – is working hard to disrupt the business model of people smugglers."
They added: "We are also going further by introducing legislation which will ensure that those people arriving in the UK illegally are detained and promptly removed either to their home country or a safe third country."
Chinese spy balloon: US sec of state Blinken speaks with senior Chinese official over cancelled visit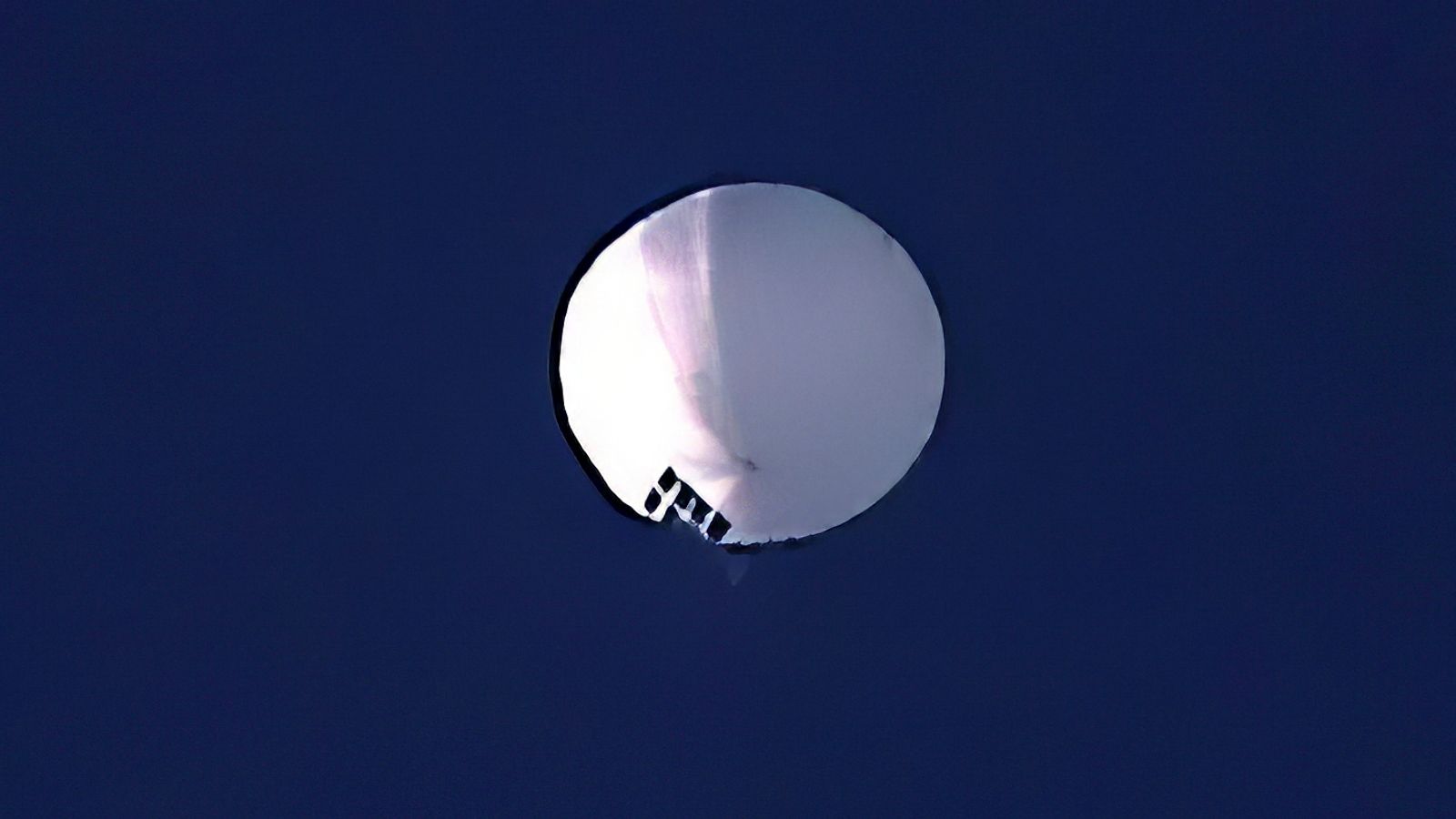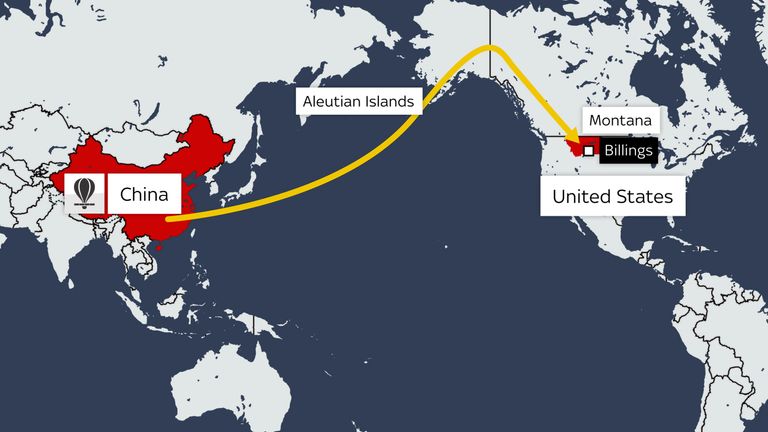 US secretary of state Antony Blinken has spoken with a senior Chinese official about his postponed trip to the country.
US officials said Mr Blinken spoke to the Director of the Central Foreign Affairs Office Wang Yi today postponing the planned visit.
But the secretary of state "indicated he would plan to travel" to China "at the earliest opportunity when conditions allow".
Officials also said they "noted" China's statement of regret but said "the presence of this balloon in our airspace is a clear violation of our sovereignty, as well as international law, and it is unacceptable that this has occurred".
The diplomatic wrangling comes after a Chinese surveillance balloon has been tracked by US intelligence in recent days.
In a press conference today, the US defence department has said the Chinese spy balloon is heading eastwards but poses "no physical or military threat" to civilians.
The Pentagon's press secretary would not confirm the current location of the balloon, which is operating at around 60,000ft.
There is also no evidence of any nuclear or radioactive material on board but it has the ability to be manoeuvred, according to Brigadier General Pat Ryder.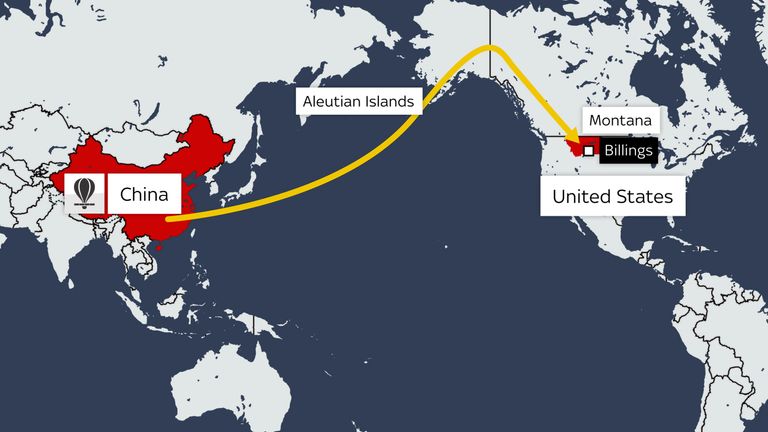 Watch:
Future Wars: Could there ever be a conflict between the US and China?
He also rejected Chinese claims that the balloon was in fact a "civilian airship" that had strayed into American airspace.
The US authorities said it now knows the object – spotted over Billings, Montana, on Wednesday, close to one of the US's three nuclear missile silo fields at Malmstrom Air Force Base – was a Chinese balloon flying over sensitive sites to collect information.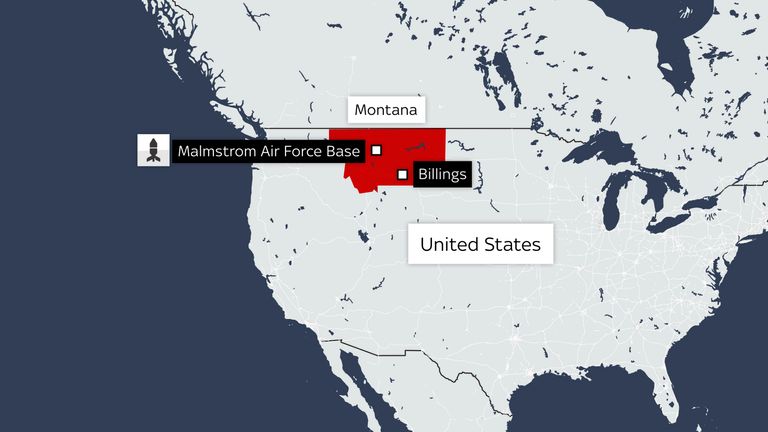 US Secretary of State Antony Blinken postponed a high-profile visit to China which had been due to begin on Sunday.
Senior state department officials described the incident as a "clear violation of US sovereignty and international law" and said conditions were "not right at this moment" for Mr Blinken to travel.
Mr Blinken was prepared to depart for China tonight before the trip was postponed, Sky News understands.
He plans to travel "when conditions allow", according to officials.
Pentagon spokesman said that suspected Chinese spy balloon flying over the US has 'violated international law', adding that it doesn't pose any physical threat for people on the ground.

The Foreign Ministry in Beijing admitted the balloon had come from China – but said it was for meteorological and other scientific research.
The Pentagon spokesperson said it is "monitoring the situation closely and will continue to review options".
Read more:
What are spy balloons?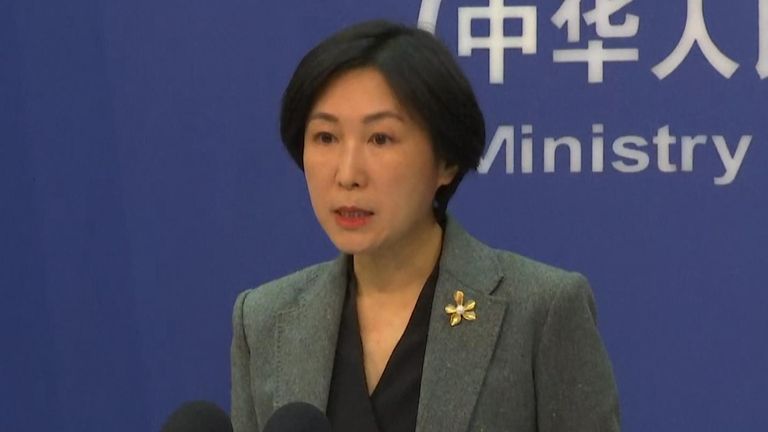 The balloon will probably remain over the US for a few days, the spokesperson added.
US officials also confirmed military intelligence had previously seen similar surveillance balloons elsewhere.
The object is believed to have flown over the Aleutian Islands, off the coast of Alaska, and through Canada before entering the US.
Military and defence leaders had considered shooting the balloon out of the sky but decided against it due to the safety risk from falling debris.
US defence secretary Lloyd Austin convened a meeting of senior military and defence leaders to review the threat profile of the balloon and possible responses, which were presented to US President Joe Biden on Wednesday.
President Biden, speaking at a White House conference about jobs earlier today, refused to answer questions on the topic.
The US has engaged Chinese officials "with urgency" and communicated the seriousness of the situation.
China and the US have experienced tensions of late, clashing over Taiwan and China's human rights record and its military activity in the South China Sea.
Paris Olympics: UK to host summit in bid to ban Russia from games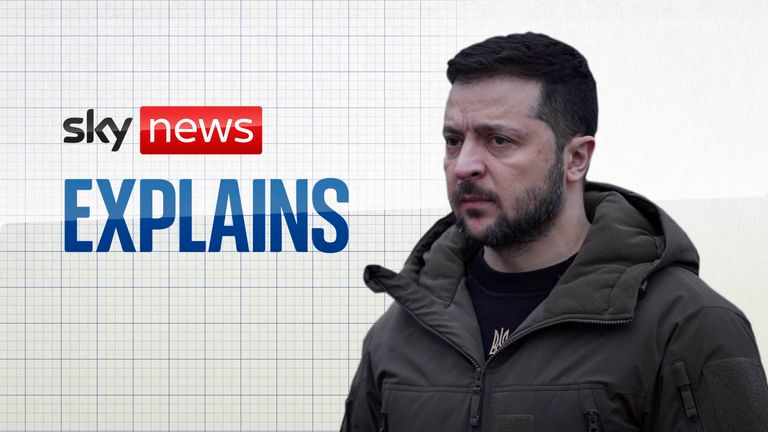 Opposition to Russians being allowed to compete at next year's Paris Olympics is intensifying, as the UK government prepares to convene talks with more than 30 countries.
The summit is due to be held next Friday 10 February.
The International Olympic Committee is facing dissent over its willingness to allow athletes from Russia to compete as neutrals in Paris next year in defiance of pleas from Ukraine, following Vladimir Putin's invasion.
Ukrainian Olympic officials decided on Friday to consult on a possible boycott of the Olympics and an outright ban on Russian athletes – a stance supported by the leaders of Estonia, Latvia and Lithuania which border Russia and gained independence from the Soviet Union in 1991.
Lithuania's sports minister Jurgita Siugzdiniene told Sky News that her British counterpart has organised a virtual meeting next Friday involving more than 30 countries on excluding athletes from Russia and Belarus from the Olympics.
As well as European governments, officials from Canada, Japan, New Zealand and South Korea are among the global participants in the meeting. Poland has said it would be possible to build a coalition of about 40 countries, including the US, Britain and Canada.
"We should do everything [so] Russian and Belarusian athletes would not participate in the Olympics, and even under the veil of neutrality," Ms Siugzdiniene said.
"That's what we should agree and that is very important. And so in that way we wouldn't need to discuss the boycott."
Who is winning the war in Ukraine?

The IOC announced last week that it was open to athletes from Russia and Belarus – which has been used as a staging post for the invasion of Ukraine – competing as neutrals in Paris if they have not actively supported the war.
"I see it as an effort to legitimise and distract attention from Russia's war of aggression against Ukraine," Ms Siugzdiniene said.
"I think they can use this as a platform. So it would be very wrong that we would provide this opportunity for them."
Read more:
Russia preparing for 'maximum escalation', top Ukrainian security official tells Sky News
Ex-commander of Russian mercenary group apologises for fighting in Ukraine
In the last three summer and winter Olympics between 2018 and 2022, Russian athletes have been prevented from competing with the national flag or anthem as punishment for the country's state-sponsored doping scheme.
Ukrainian President Volodymyr Zelenskyy has said any neutral flag for Russia in Paris would be "stained with blood".
At Friday's meeting, Ukraine's sports minister and president of the country's Olympic committee Vadym Hutzait said members were united "against allowing sportspeople from Russia and Belarus from competing".
'Russia will respond to Western arms supplies'

In an appeal to sporting authorities, he said: "As long as the war is going on, as long as our motherland is being bombed, as long as we are fighting for freedom and independence, we have a great wish not to see them [Russians and Belarusians].
"There is a discussion on the international level and we have already some countries supporting us."
He added: "The price of Ukrainians' lives is of the highest value. We have no right for compromise … when our Ukrainians are dying."
Johnson tells the West: 'Give Ukraine planes'

The IOC wants sports federations to allow any Russians or Belarusians who have not been "actively supporting the war in Ukraine" to take part and argues it would be discriminatory to ban athletes based on their citizenship alone.
It has responded to the comparison with Apartheid-era South Africa being excluded from the Olympics for more than 20 years, pointing out that UN sanctions were in place at the time.
"There are no UN sanctions in place against Russia and Belarus at this moment in time," the IOC said.
But Russia, as a permanent member of the UN Security Council, can veto any proposed resolution.
Government pressure on athletes and sports bodies should also be resisted, the IOC said, adding its stated mission is "to unite the entire world in a peaceful competition".