AstraZeneca and the EU have both claimed victory in a court ruling over the supply of COVID-19 vaccines.
The two sides have had a rocky relationship over the past few months, with the European Union accusing the vaccine maker of not producing supplies fast enough.
AstraZeneca was contracted to do its best to deliver 300 million doses to the bloc by the end of June, but it had to revise down its target to 100 million doses due to production problems.
AstraZeneca 'should honour its contracts'

A Brussels court rejected an EU request for at least 120 million vaccine doses by the end of this month – something the company has claimed as a win.
Instead, the drug maker said the judge ruled it should deliver only 80.2 million doses by 27 September.
AstraZeneca said it would "substantially exceed" that amount by the end of this month and that the court backed its assertion that the European Commission "has no exclusivity or right of priority over all other contracting parties."
However, European Commission President Ursula von der Leyen said the ruling supported the EU's view that AstraZeneca had failed to meet its commitments.
"It is good to see that an independent judge confirms this," she said.
"This shows that our European vaccination campaign not only delivers for our citizens day by day. It also demonstrates that it was founded on a sound legal basis."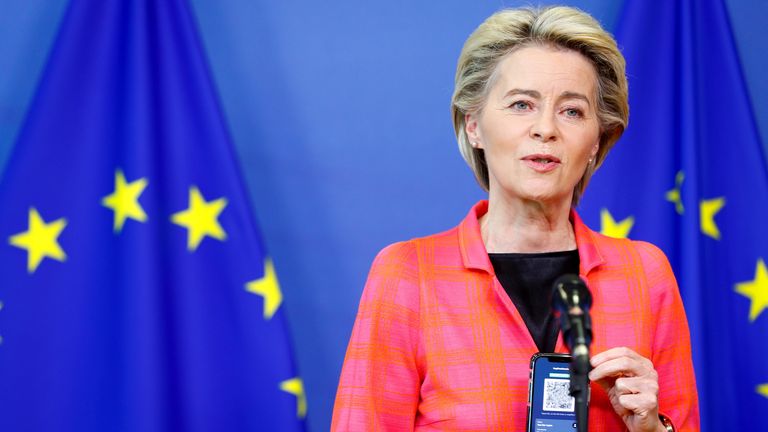 The supply cuts had meant the EU's vaccination drive was delayed in the first quarter of this year, when the bloc had relied on AstraZeneca for a large proportion of its shots.
AstraZeneca has now been told by the court to deliver 15 million doses by 26 July, another 20 million by 23 August, and a further 15 million by 27 September.
If the company misses these deadlines it will face a penalty of €10 (£8.57) per dose not delivered, the European Commission said.
Listen and subscribe to The Ian King Business Podcast here
The vaccine maker said other measures the EU had hoped for were dismissed.
"The judgment also acknowledged that the difficulties experienced by AstraZeneca in this unprecedented situation had a substantial impact on the delay," it said, adding it "looks forward to renewed collaboration" with the European Commission.
Why the problem of prepayment meters won't go away for vulnerable energy customers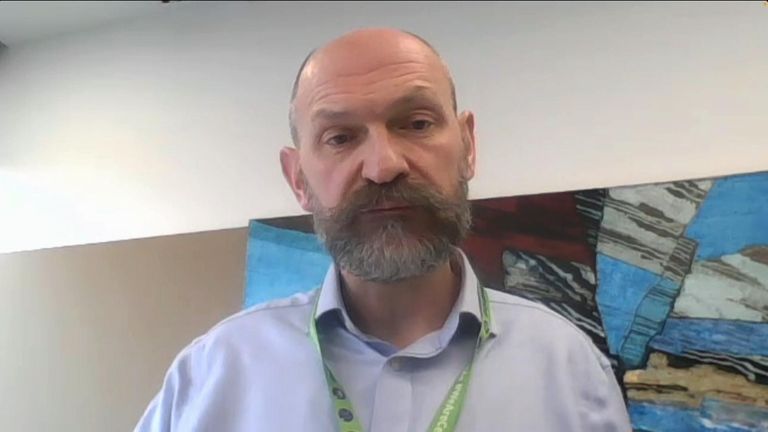 One thing the energy industry agrees on in theory – if not, it turns out, in practice – is that forcing prepayment meters on vulnerable customers is unacceptable. 
The widespread revulsion at British Gas debt collectors forcing entry to the homes of families is deserved and universal.
Less clear-cut is what to do about the underlying cause.
The industry calls it the "affordability crisis" but those facing the reality know it simply as poverty.
Forced installation of prepayment meters (PPMs) is a miserable practice that, until the energy crisis, existed at the margins, affecting only the poorest or most reluctant of bill payers.
The explosion in energy prices has pushed it closer to the mainstream.
PPMs are supposed to be a last-resort in response to a challenge that has always faced utility providers; what to do about those households who cannot or will not pay their bills, and who continue to run up unsustainable debt?
Forty years ago, when gas and electricity meters were commonplace and tampering was a criminal, occasionally fatal, offence, affordability was self-regulating. If you did not have 50p to feed the meter the lights stayed off.
In the age of near universal connection the responsibility for balancing ability and willingness to pay, and the right to essential utilities, lies with the energy companies themselves.
It's an issue the regulator Ofgem has grappled with since its inception.
An ongoing issue for Ofgem
In 2009 it asked suppliers not to disconnect pensioners or any home with under-18s in the coldest months between October and March, and to reconnect anyone inadvertently cut off within 24 hours.
In the last decade PPMs have been the mechanism for managing debt. They are supposed to prevent customers from going deeper into arrears by requiring them to pay upfront with payment cards or emergency credit from suppliers.
In practice they are a digital version of the old coin meters. Those who cannot pay end up self-disconnecting.
Read more:
British Gas prepayment allegations – what you need to know
How do prepayment meters work and what are the rules?
Ofgem's licence conditions have banned forced installation for vulnerable customers since 2018, and "suppliers must not disconnect certain vulnerable customers during the winter, or disconnect anybody whose debt the supplier has not taken all reasonable steps to recover first by using a PPM".
That was plainly not the case in the British Gas examples highlighted by The Times, but it should be said even Ofgem believes PPMs have a place.
Support for prepay meters
Its chief executive Jonathan Brearley told MPs this week they were a reasonable recourse for customers who can pay but will not.
Underlying that is the reasonable assumption that suppliers should get paid, and that they have a responsibility to ensure customers do not run up unsustainable debts.
The practical challenge of the current crisis is straining those principles.
The boss of British Gas' owner, Centrica, has said

The energy industry and charities estimate up to 40% of households are spending more than 10% of their income on energy.
Ofgem's own figures show close to one million people are in arrears on electricity payments and nearly 800,000 for gas, with no agreed plan to manage debt reduction.
The least well-off customers are routinely offered payment plans or emergency credit, around half of which is never repaid.
Retail suppliers privately say they cannot afford to offer such support on the scale that may currently be required.
Industry sources say the collective debt book is thought to run to around £2.5bn – around £2bn of which is considered bad debt.
The week that Shell announced profits of more than £32bn is a tough one in which to plead poverty, but the retail industry is separate from energy production, with regulated prices that have seen almost 30 companies forced out of business in the last 18 months.
A watershed moment for those in the market to reconsider?
That's why, with wholesale prices falling, suppliers are calling on government to cancel a scheduled reduction in energy support that will increase prices, and distress to the poorest households, from April.
There's little question that for those on the receiving end, forced installation of a PPM is a dehumanising bureaucratic device.
It's possible too that anyone who runs up unsustainable debts heating their home satisfies a definition of vulnerability.
The industry-wide pause on using court warrants gives everyone with a stake in the market a chance to reconsider and may prove a watershed but there are no easy options or solutions.
Ofgem has recently argued for a subsidised social tariff, offering cheaper rates to defined vulnerable groups. The review of PPMs may also ask if it is ever okay to allow someone to be cut off.
Water companies cannot turn off the taps, but if the same applied to energy, how can commercial supply be sustainable in a medium term of elevated energy costs?
A meaningful review will have to examine the court process, which since the cost of living crisis has seen magistrates asked to approve hundred of warrants at a time and take suppliers at their word that due diligence has been done.
Unless government legislates to remove suppliers right to access customers homes the court process will be central to reform.
Centrica chief executive Chris O'Shea said this week that the plight of his energy customers was symptomatic of a wider affordability crisis for basic essentials, including housing.
As the man ultimately responsible for British Gas's actions he may not be the most sympathetic witness, and the answer can never be to drill the locks of the disabled, but he had a point.
Bank of England hikes interest rates by 0.5 percentage points in tenth consecutive rise
The Bank of England has hiked interest rates by 0.5 percentage points taking the base rate to 4%.
Business secretary 'horrified' at claims British Gas sent debt firm who broke into homes to install prepay meters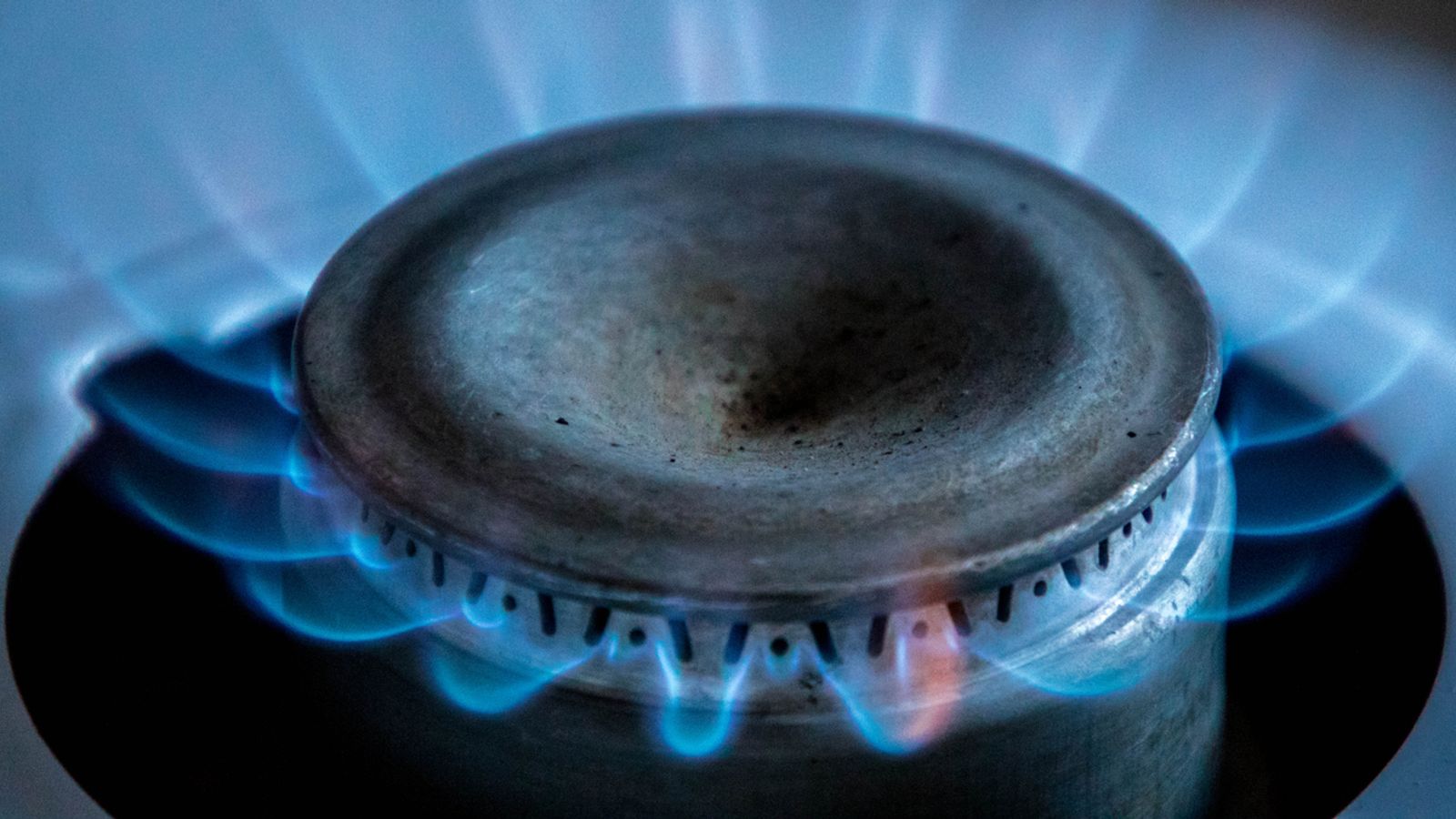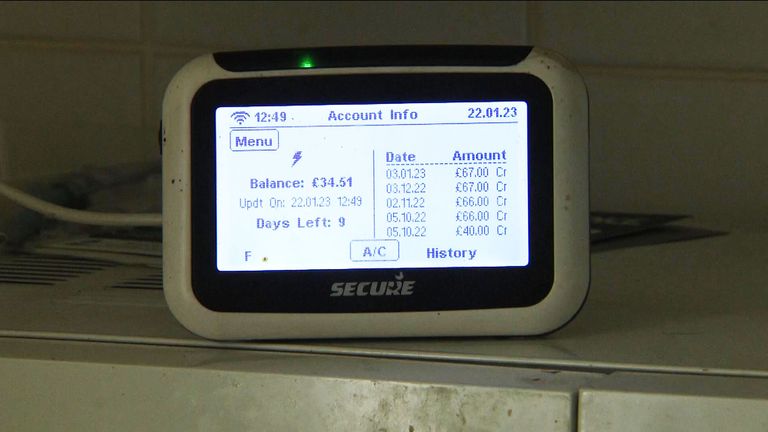 Business Secretary Grant Shapps has said he is "horrified" after claims British Gas sent debt collectors who broke into customers' homes to install prepayment meters.
It follows an investigation by The Times that alleged a company used by British Gas to pursue debts, Arvato Financial Solutions, had forced their way into homes to fit the devices, despite signs children and disabled people were living there.
Mr Shapps said he has asked Graham Stuart, energy minister, to hold a meeting with the company in the "coming days".
Centrica, the owner of British Gas, said in a statement that "all warrant activity" had been suspended and that protecting vulnerable customers is an "absolute priority".
Prepayment meter controversy

The Times reported that British Gas customers who had pre-payment meters fitted by force included a woman in her 50s described in job notes as "severe mental health bipolar" and a mother whose "daughter is disabled and has a hoist and electric wheelchair".
In its undercover investigation, the paper also alleged that Arvato Financial Solutions employees were incentivised with bonuses to fit prepayment meters.
SHARE WITH SKY NEWS
Have you been forced to take a prepayment meter or have you worked for a company that breaks into people's homes?
You can share your story, pictures or video with us using our app, private messaging or email.
:: Your Report on Sky News apps
:: WhatsApp
:: Email
By sending us your video footage/ photographs/ audio you agree we can broadcast, publish and edit the material.
The report comes amid the rising cost of living.
In its statement, Centrica said it would complete a "thorough investigation" and the warranty suspension would last "until at least after winter".
Centrica CEO Chris O'Shea said: "Protecting vulnerable customers is an absolute priority and we have clear processes and policies to ensure we manage customer debt carefully and safely. The allegations around our third-party contractor Arvato [Financial Solutions] are unacceptable and we immediately suspended their warrant activity."
Arvato Financial Solutions told the Times it "acts compliantly at all times in accordance with the regulatory requirements" and the findings did not represent the company's views or its official guidance on how to interact with customers.
A spokesman told the paper: "If there has been any verbal or any other type of misconduct by individual employees, we deeply regret it."
According to energy regulator Ofgem, getting a court warrant to force-fit a prepayment meter should be a "last resort" after "all reasonable steps have been taken to agree payment".
It said suppliers cannot force-fit a prepayment meter under warrant for people in "very vulnerable situations" if they do not want one and they cannot use warrants "on people who would find the experience very traumatic".
Last week, Ofgem announced it is to review the checks and balances that energy firms have around placing customers on prepayment meters, warning it will take further legal action if it finds they are not taking due care.
According to Citizens Advice, an estimated 3.2 million people across Britain ran out of credit on their prepayment meter last year because they could not afford to top it up.