It is often said that water is a blessing in South Sudan but the people who live in this impoverished nation have been given good reason to reconsider an unquestionable truth.
Two years of unprecedented flooding has changed the way the country looks, with thousands of kilometres of rich agricultural land now lying under water.
In the counties which surround the town of Bor, in Jonglei state, some 200,000 people have been forced to seek higher ground after an island formed on their land.
In communities where residents raised cattle and grew cereals like sorghum, fish now dart through the water and large water lilies have spread themselves on the surface.
The entire ecosystem, in an area of some 1,300 square kilometres, has changed beyond recognition.
The neatly constructed roofs of numerous towns and villages are visible above the water line but there is no sign – or sound – of life from within. The highways and byways have been washed away.
We hitched a lift to Bor on a helicopter with the UN's World Food Programme (WFP), which is now supporting 2.6 million people in South Sudan with emergency food aid.
But there is no way to move beyond Bor and into the floodlands in a conventional vehicle.
Instead, the WFP uses amphibious craft called "sherps", and Sky News was given a couple of seats in the back of one of these contraptions on a mission to save an ageing dyke.
The floodwaters overwhelming the counties of Jonglei state stem from two separate sources.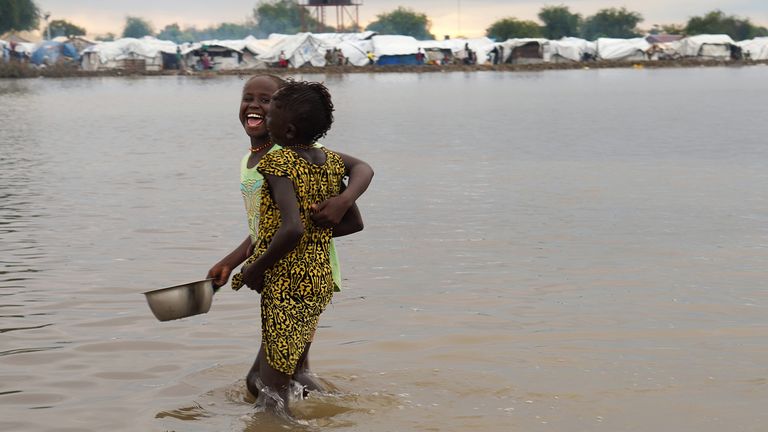 Much of the water has flowed from Lake Victoria – at the head of the Nile river system – some 800 kilometres to the north.
Unprecedented rainfall has been flowing into the lake since summer 2019.
The Ugandans, who control the dam at the top of the Nile, have been releasing water to prevent what is known as "backflow" from destroying communities on the lake itself.
As a result, the White Nile has burst its banks to devastating effect in South Sudan.
The second source is found in last year's rainy season – which never actually stopped in South Sudan.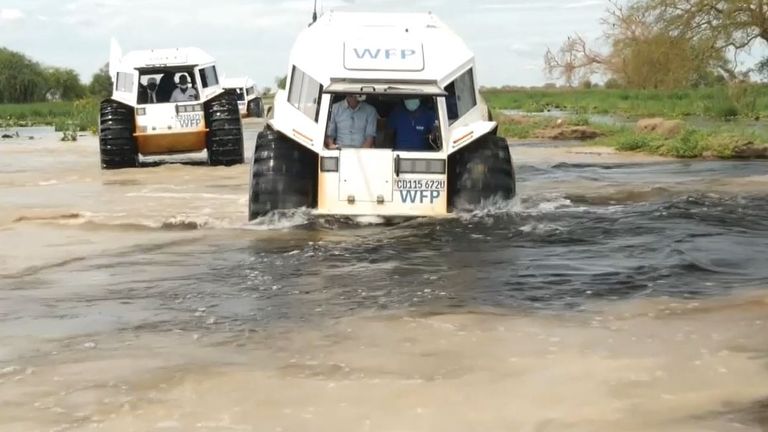 Now, this year's monsoon is scheduled to start. The cumulative effect of both events has resulted in fundamental environmental change.
The UN is trying to restore an aging dyke in the vicinity of Bor.
It would allow tens of thousands of people to return to the land, but the earthworks have been destroyed in more than 40 places by the flooding.
We watched small groups of men lug 80kg bags of sand and mud into position in just one of these sizable gaps.
There are 1,500 working on the dyke and all are men who used to farm in the area. Now they live in displacement camps in surrounding towns and villages and everyone here dreams of returning to the land.
"We need to protect our territory – this is our territory and the water is beyond our control," said a young man called Mangol Guy Peter.
"God has taken but he will also provide."
But the state minister for housing in Jonglei, Elijah Mabior Bol, is less certain about God's role. He suspects his nation will bear the brunt of decisions made by human beings in far flung places.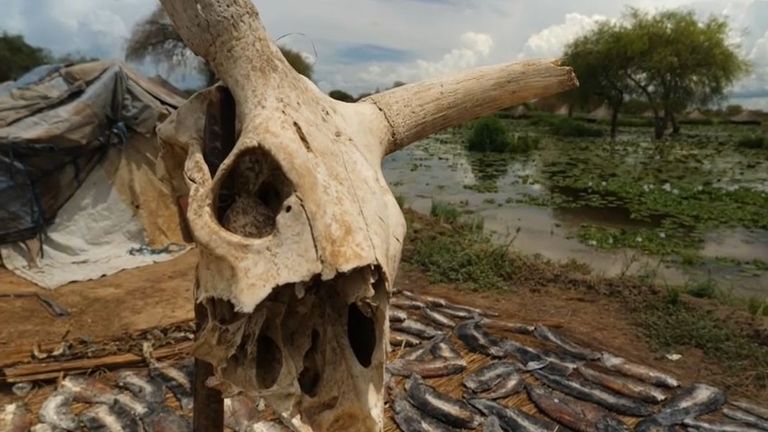 "It is when you have given up of thinking, scientifically, that's why you say it is God," he said.
"But to us, we say it is global warning. I remember in 1966 and 1967 we used to walk here from Bor on foot and now it is different territory. I can't believe it – I can't believe this was the soil we used to walk on when in elementary school in the 60s. It has totally changed."
The people who grew cereals and raised animals in this region have gone. Those who remain must fish or grind flowers of water lilies into small amounts of cereal.
It is a difficult new world and they are trying to adapt.
Turkey election: President Erdogan declared winner with more than 52% of vote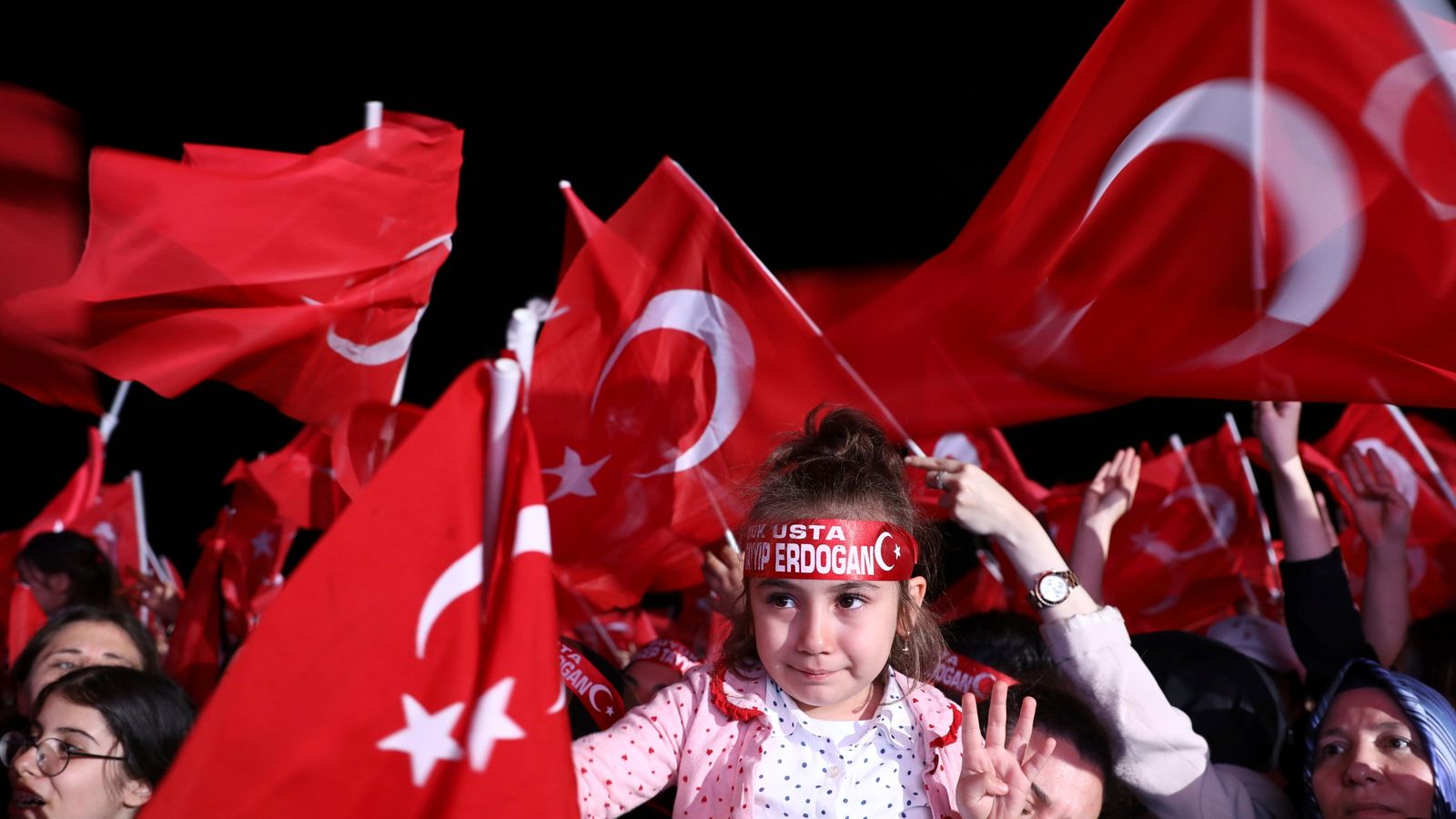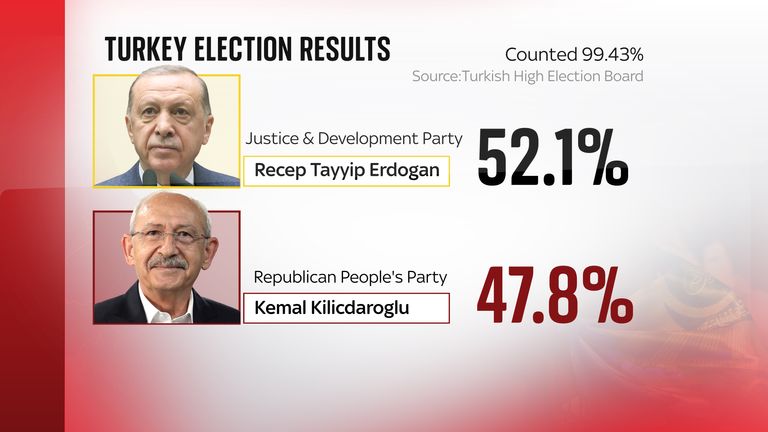 Recep Tayyip Erdogan has won the presidential run-off election, with leaders from around the world congratulating him.
With 99% of the votes counted, Mr Erdogan, who served as prime minister from 2003 to 2014, won with a share of 52.1%.
It means he has secured a record-breaking third term as president and will serve at least five more years in power.
Turkey election latest
Erdogan thanks crowds as election officials declare him winner
Polls closed at 5pm local time (3pm BST) and while votes were counted fast, for hours it remained too close to call. At one point, less than a percentage point separated the incumbent from his rival, Kemal Kilicdaroglu.
Shortly after 8pm local time (6pm BST) Mr Erdogan stepped out of his home and thanked people for "giving us the responsibility to rule for the next five years".
He has been congratulated by a host of world leaders. Among them, Vladimir Putin, who wrote a lengthy message to Mr Erdogan, which concluded: "From the bottom of my heart I wish you new successes in such a responsible activity as the head of state, as well as good health and well-being."
French President Emmanuel Macron also sent well-wishes, as well as reiterating the "immense challenges" both countries face.
"The return of peace to Europe, the future of our Euro-Atlantic Alliance, the Mediterranean Sea," he tweeted.
"With President Erdogan, whom I congratulate on his re-election, we will continue to move forward."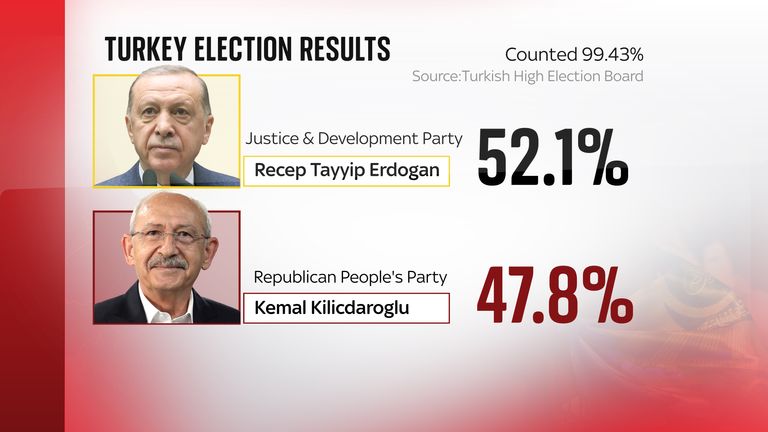 Opponent refuses to admit defeat
Kemal Kilicdaroglu took the stage earlier this evening, and in a rousing speech, he refused to admit defeat.
"I wasn't able to defend your rights," Kilicdaroglu began by saying. "I did not shirk against an unjust structure, I could not be a silent devil and I was not.
"I could not stand quiet against millions of people becoming second-class citizens in this country.
"I could not let them stand all over your rights. For your children to go to bed hungry. For farmers to not to be able to produce. I could not allow these things."
He concluded by thanking the 25 million people who voted for him – and says the "battle continues".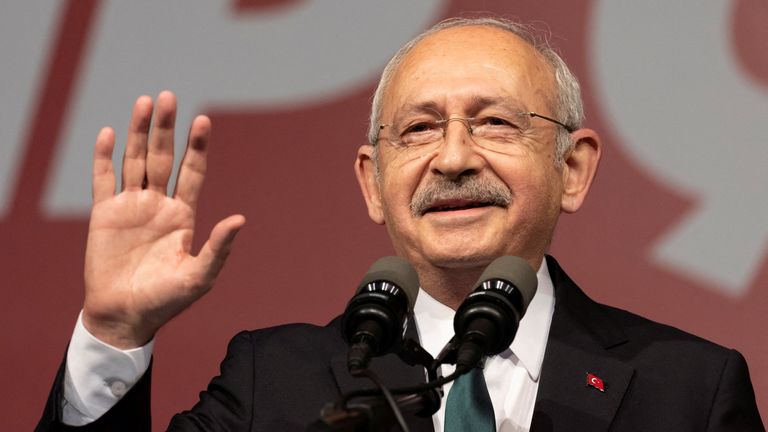 First presidential run-off in Turkey's history
The pair were forced to go head to head when neither reached the required 50% of the vote in the first round on 14 May and Mr Erdogan's win will have profound consequences for Turkey, and the wider world.
The two candidates offered sharply different visions of the country's future and its recent past.
Turkey election: 'This is an historic vote'

Mr Erdogan's government vetoed Sweden's bid to join NATO and purchased Russian missile-defense systems, which prompted the United States to oust Turkey from a US-led fighter-jet project. But it also helped broker a crucial deal that allowed Ukrainian grain shipments and averted a global food crisis.
Meanwhile, Mr Erdogan's 74-year-old challenger promised to restore a more democratic society.
Sudan conflict: Pregnant woman and baby killed in shooting – but husband left unaware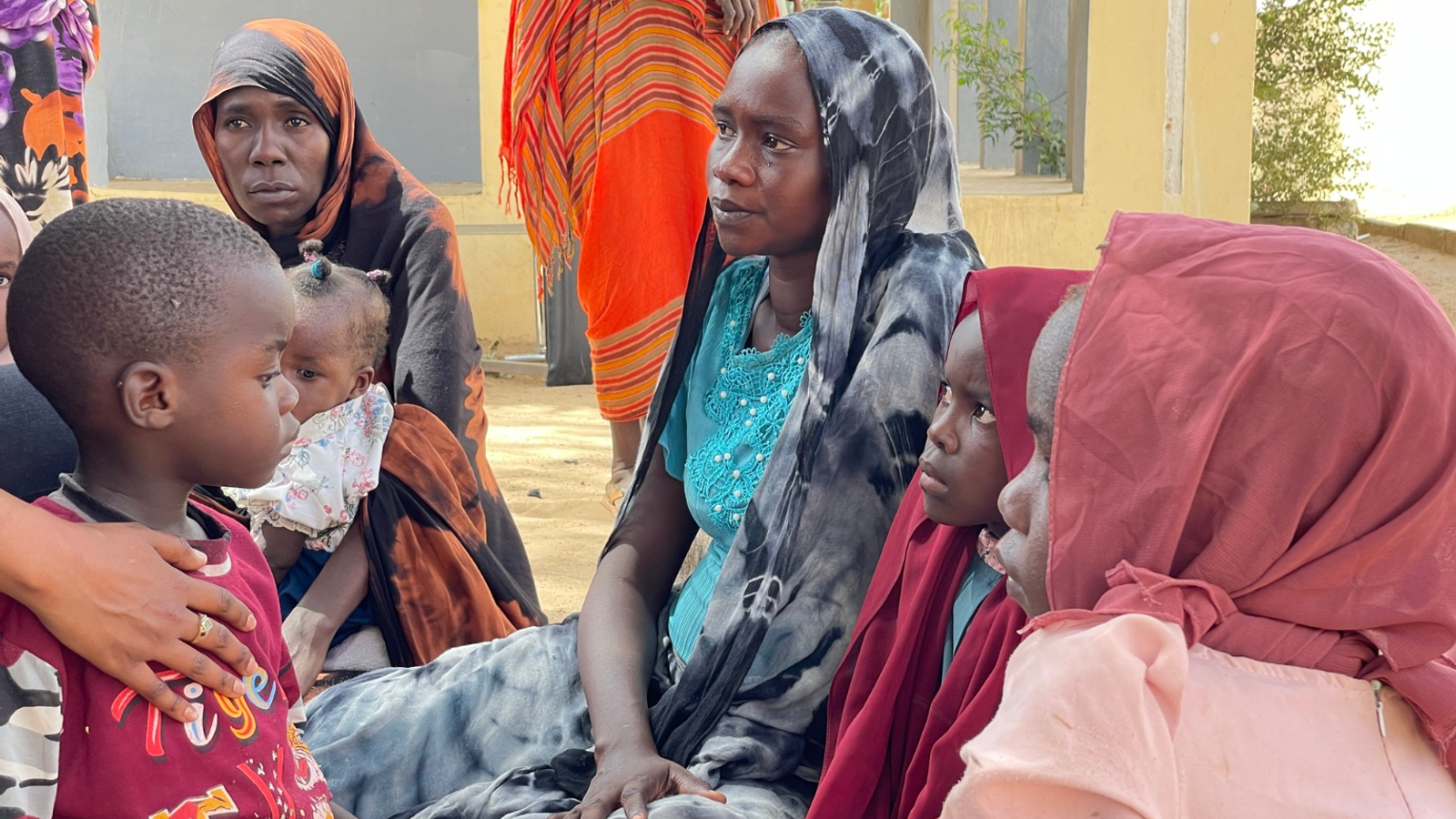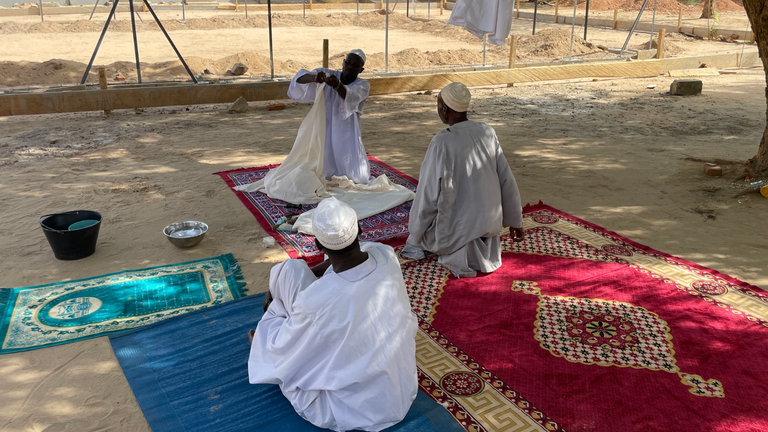 Men in crisp white thobes sit on mats under a leafy thorn tree carefully cutting pieces of white material.
They slowly stitch them together with tender, experienced precision.
Another shroud for another life lost to senseless violence.
More men arrive and they raise their hands in prayer to grieve the recently deceased.
The latest victim of the militias terrorising their community lies in a two room morgue a few metres away.
Fatma was eight months pregnant and travelling on a cart with her young son and daughter to Hajr Hadeed in eastern Chad.
She left her husband in the violence of al Geneina, the state capital of West Darfur in Sudan, where fleeing residents are reporting a citywide massacre.
Fatma's sister Zeinab says her five-year-old nephew El-Sheikh was holding his pregnant mother's body when the cart arrived in the village.
She rushed with close relatives to Adre Central Hospital.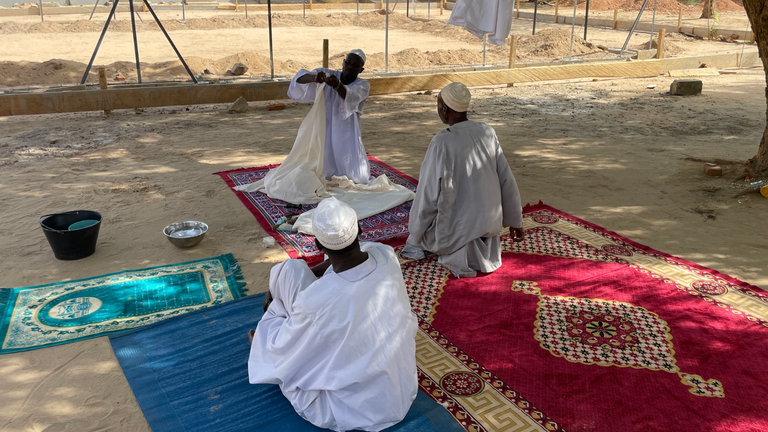 They could feel the heaviness of Fatma's body, but held out hope that the baby in her belly was still alive.
Hospital workers were cleaning the blood from the floor when they arrived at Dr Mahmoud Adam's office.
He said Fatma was dead when she arrived and was quickly able to ascertain that the baby too had died.
"Since the war in Khartoum started so many wounded civilians are passing through the border from Darfur," said Dr Mahmoud, whose hospital now has treatment tents operated by the medical aid agency Medecins Sans Frontieres (MSF) in its grounds.
He recalls the 2003 genocide and observes there is little difference between then and now.
"It is so sad that to see people dying and suffering like this," he said.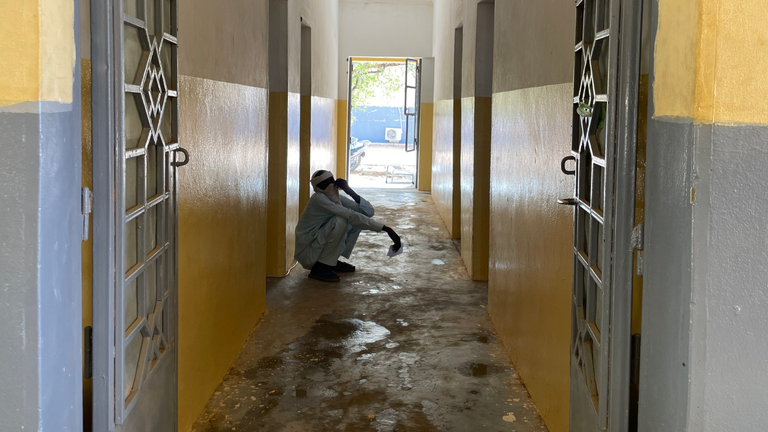 We walk over to the morgue where Fatma lies covered on a cement slab.
"She was shot in the back of the head," he said.
Dr Mahmoud believes she died instantly.
Read more on Sudan crisis:
Scale of destruction in before and after images
The fighting explained
Zeinab sits under a tree just outside the morgue building.
Her eyes are wet and wide and every couple of minutes she muffles her sobs with her dark tobe.
Fatma's small children lie silently across her lap.
More family arrive from their village as the body is prepared for burial.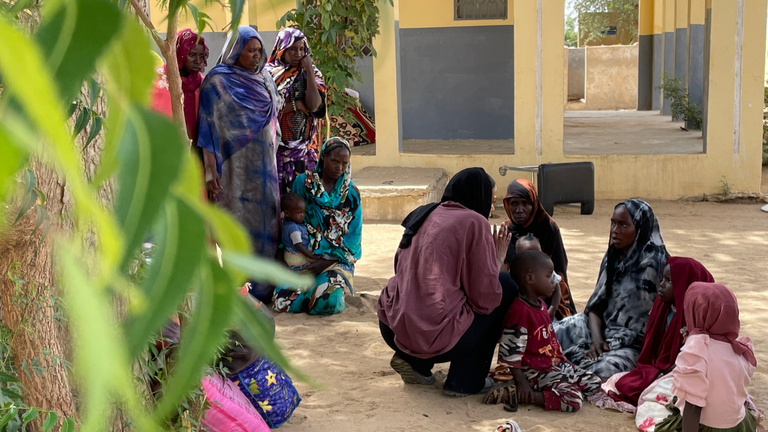 Zeinab is handed different phones as family from across the region call to extend their condolences.
One call that doesn't come is from Fatma's husband Adam in al Geneina where telecommunications have been down for more than a week.
The only information from there is coming from the fleeing residents who have safely made it across the violence-ridden region.
The city 'is on fire'
They say the city is on fire and that there are too many deaths to count.
Deep in the al Geneina blackout, Adam is still unaware that his wife and unborn child have been killed.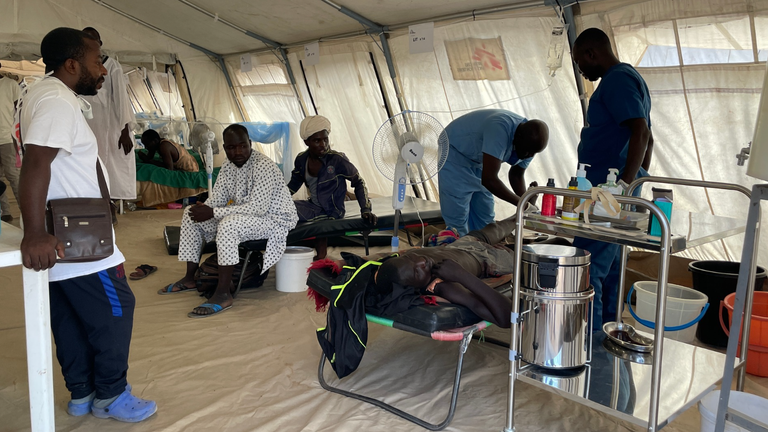 No one can reach him to deliver the news.
Fatma emerges from the morgue wrapped in the white shroud.
She's lifted onto the back of a military grade Toyota pick-up by the men from her family as wailing rings out from the crowd of women.
Dread and panic
The cries carry more than just loss, but notes of dread and panic.
The fearful anticipation that there is more grief to come.
Four MPs claimed driving fines on expenses – and now have to pay the money back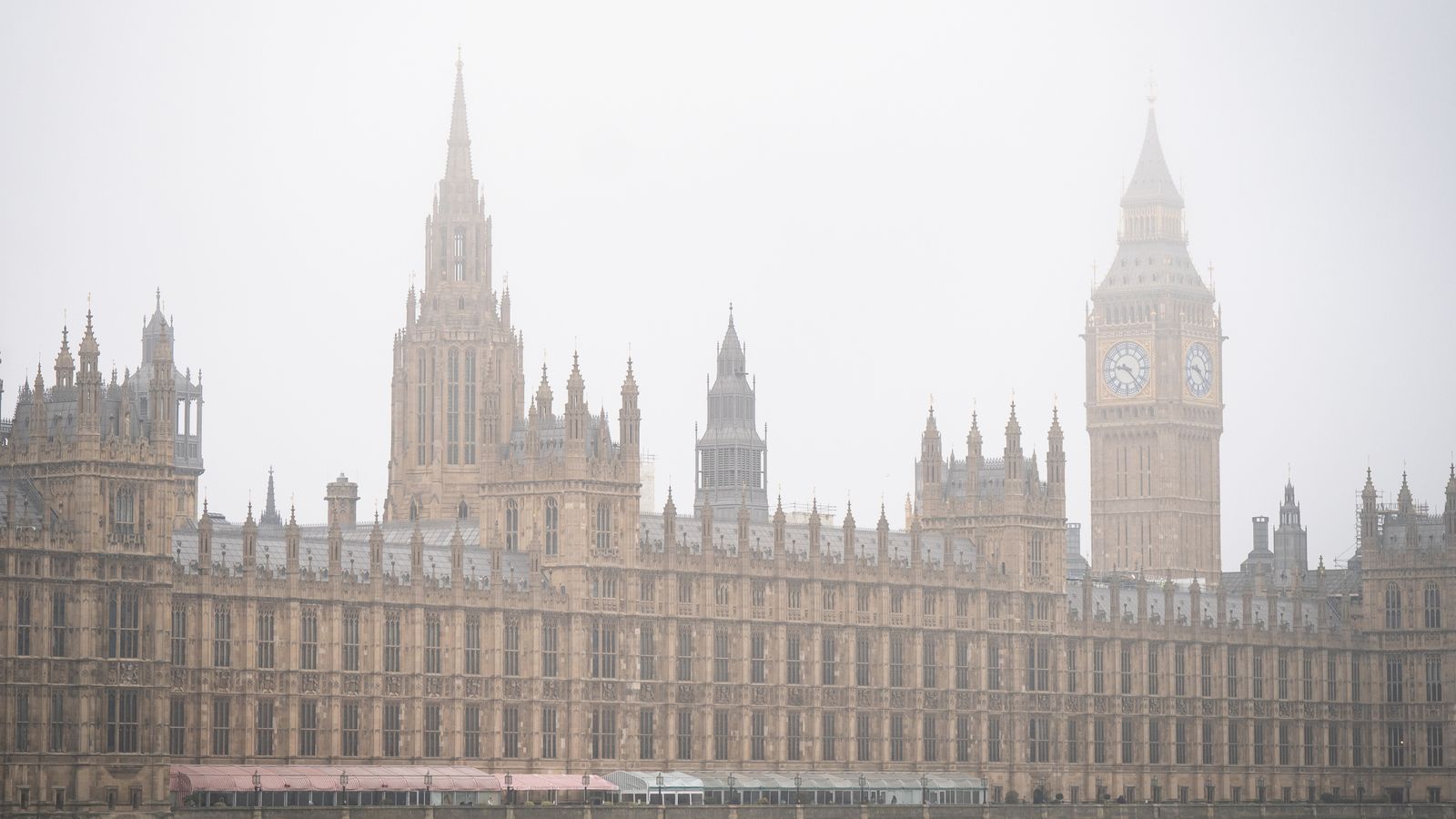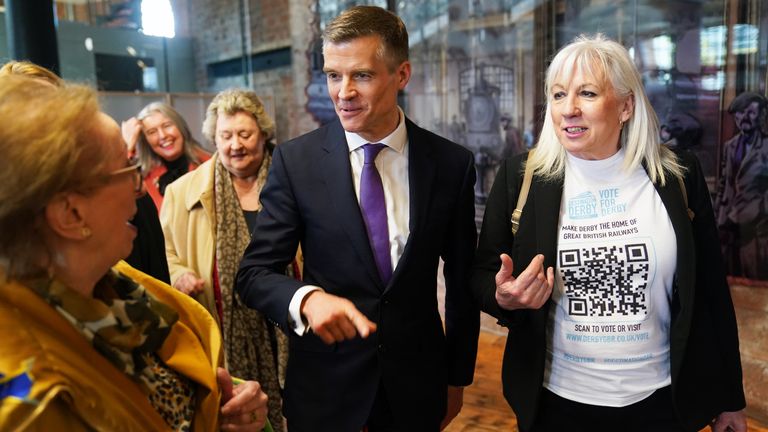 A Tory minister and three other MPs claimed hundreds of pounds of driving fines on expenses – despite it being against the rules. 
They are now being contacted and asked to repay the money.
Amanda Solloway, a minister in the energy department who used to serve under Suella Braverman at the Home Office, was one of the MPs who claimed for the fines.
The Derby North MP, who is also a government whip, claimed back an £80 fixed penalty notice issued by Transport for London in July 2020.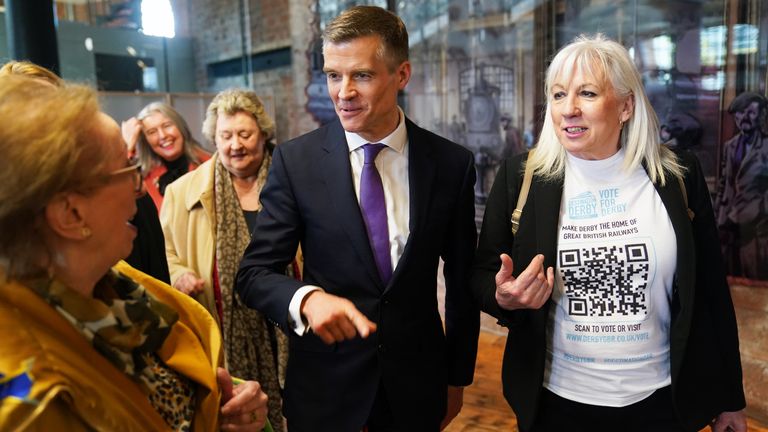 Fellow Conservative MP Simon Hoare, who represents North Dorset, claimed four times for £80 fines issued in November 2019.
Mr Hoare is also chair of the Northern Ireland affairs committee in the Commons.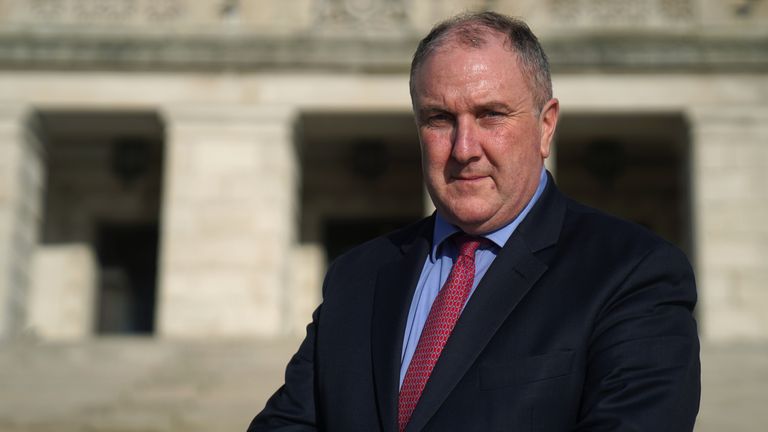 While Bim Afolami, another Tory MP, claimed for two £80 fines in December 2021.
Mr Afolami, whose constituency is Hitchin and Harpenden, told the PA news agency the expenses claim was "completely inadvertent".
"All money repaid the moment that I knew about it," he added.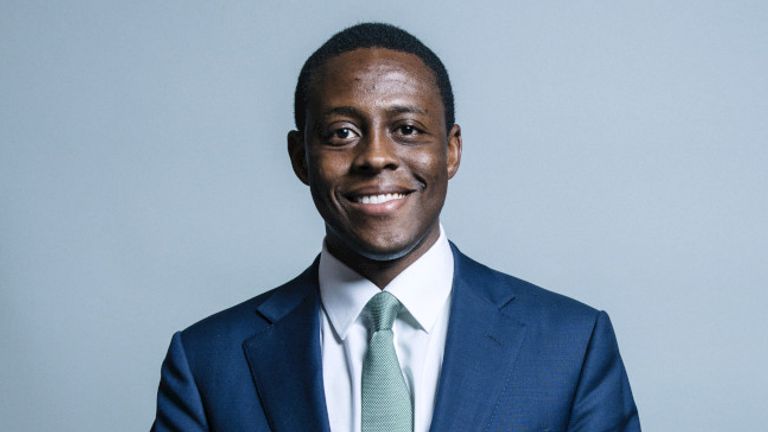 Dave Doogan, SNP MP for Angus, claimed for a £160 fine in January 2022.
The claims were detailed in the expenses register and first revealed by The Independent.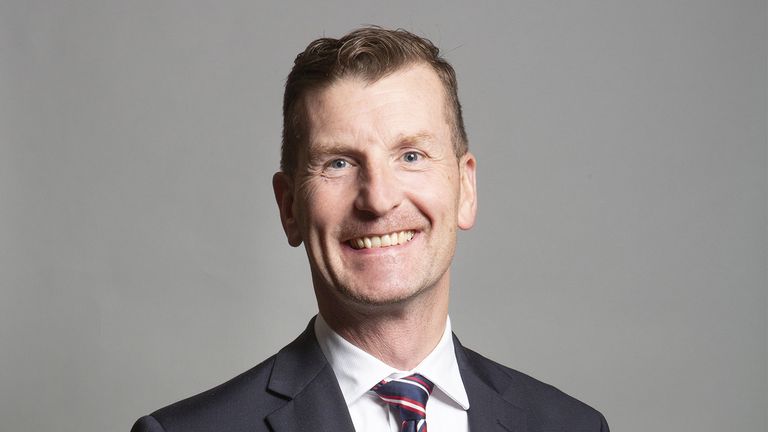 The Independent Parliamentary Standards Authority (IPSA), which approves and pays expenses, admitted it wrongfully allowed the payments to be made.
A spokesperson for the watchdog said: "MPs are not allowed to claim for penalty charges and fines under IPSA rules.
"IPSA's checks failed in some cases to identify these claims and some of them were paid.
"We will contact MPs and ask them to repay, where appropriate. We have changed our process to ensure any future such claims are not paid, and will reiterate the scheme rules to MPs."
Read more politics news:
Boris Johnson tells Sky News latest allegations are 'nonsense'
Sunak now oversees a government unable to do anything new
Click to subscribe to the Sophy Ridge on Sunday podcast
The controversy comes after Rishi Sunak decided not to launch a formal investigation into Suella Braverman following reports she asked civil servants to arrange a private awareness course after she was caught speeding.
Labour's shadow Commons leader, Thangam Debbonaire, told The Independent: "While Rishi Sunak's MPs break the rules and try and make the taxpayer pick up the bill, working people are left struggling to cope with the soaring Tory cost-of-living crisis.
"Tory MPs flouting the rules damages public confidence in the system. Rishi Sunak must clamp down on the rule-breakers in his party and get on with delivering for the British people."