Italy is introducing a mandatory five-day quarantine for visitors from Britain from Monday amid growing concerns over the Delta coronavirus variant.
They will also have to be tested for COVID, the country's health minister Roberto Speranza said on Friday.
But curbs will be relaxed on travellers from a number of other countries.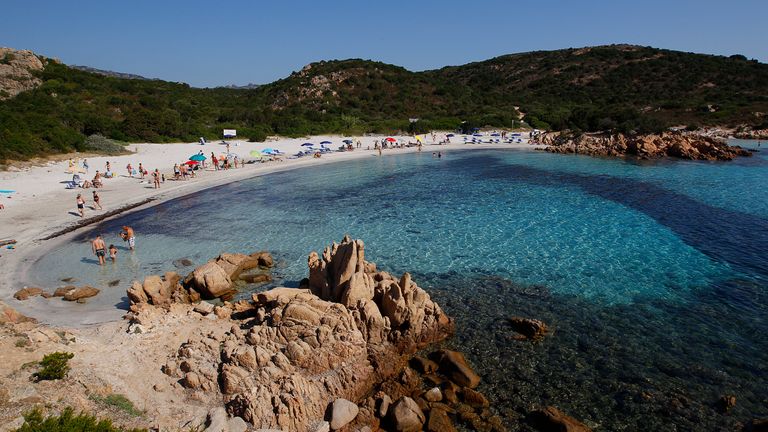 The move comes after figures show the Delta variant, which was first identified in India, now accounts for almost all of the UK's COVID cases.
Some 33,630 cases of the variant were recorded in the last week, according to data from Public Health England (PHE).
PHE said this marked a 79% increase in weekly reported COVID cases.
The most recent data shows "99% of sequenced and genotyped cases across the country" are the Delta variant, it added.
Mr Speranza made the announcement in a Facebook post, saying the five-day quarantine period with a swab requirement will apply to anyone coming from Britain.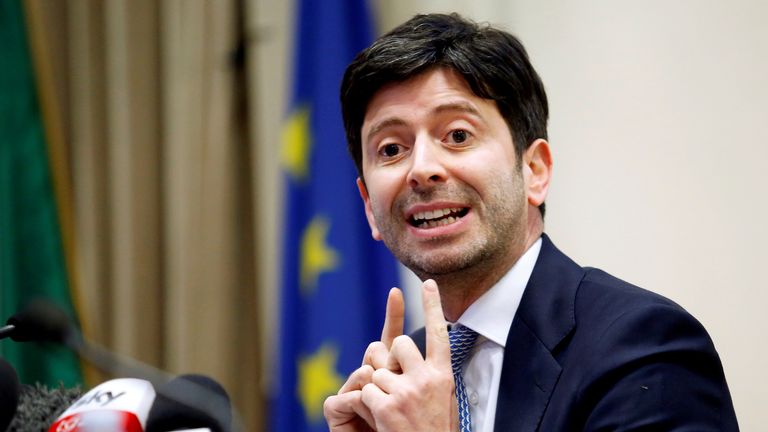 But visitors from the United States, Canada, Japan and other European Union states can enter if they have a green pass, showing they are vaccinated or have recently tested negative.
A ban on people arriving from India, Bangladesh and Sri Lanka will remain in place, Mr Speranza said.
France, Austria and Germany have already introduced varying curbs on people arriving from Britain.
According to PHE estimates, the Delta variant is thought to be 65% more transmissible than the Alpha (Kent) variant in households.
And the risk of being admitted to hospital with it is around double that of the Alpha variant.
However, health bodies have said two vaccine doses still provide strong protection against both.
The World Health Organisation's chief scientist said on Friday that the Delta variant is becoming the dominant strain around the world.
Soumya Swaminathan said: "The Delta variant is well on its way to becoming the dominant variant globally because of its increased transmissibility."
FIFA considering lifting blanket ban on Russia competing in international football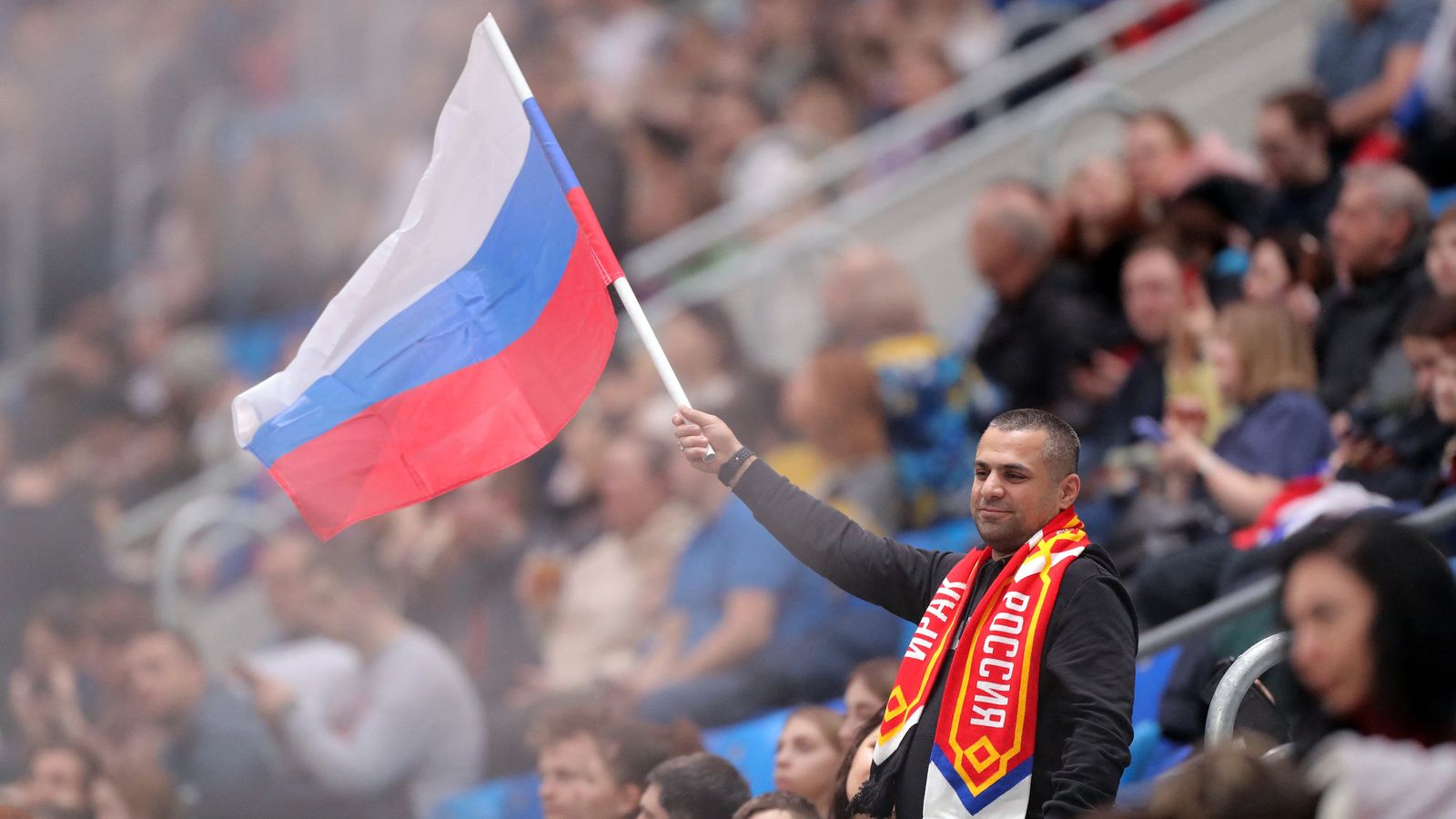 FIFA is looking at ending Russia's blanket ban from international football, Sky News understands.
The decision could be taken during a FIFA Council meeting later today to allow Russian teams to play in the Under-17s World Cups if they qualify, sources say.
The ban has been in place since the full-scale invasion of Ukraine was launched by Russian President Vladimir Putin in February 2022 in a move FIFA said was in "full solidarity with all the people affected in Ukraine".
But FIFA is looking to ease the punishment based on how European football's governing body last week relaxed its position on Russia.
UEFA decided to end its complete ban on Russian international teams competing to allow them to participate in the Under-17s Euros qualifying in the coming weeks – but without their national kit, flag or anthem.
European teams secure qualification for the Under-17s World Cups based on their performances at their continental UEFA events.
So FIFA is viewing the Under-17s European Championships as de facto qualifiers for the global level which provides a logic for them to readmit Russia.
Read more:
Five big revelations from new Beckham Netflix series
Victoria Beckham breaks silence on David's alleged affair with Rebecca Loos
A FIFA decision would come too late for the men's Under-17s World Cup in November but Russia could qualify for the women's event next year.
But the decision to lift the complete ban on Russian teams has created divisions in Europe – with England threatening to boycott matches against them and Ukraine calling for the continent to back their opposition.
UEFA though is privately pointing to Ukraine's government now allowing their athletes to compete against Russians competing as neutrals.
Russia have still been allowed to play international friendlies since February 2022 but have been barred from tournaments and qualifying competitions, which stopped them from trying to reach the 2022 men's World Cup and 2023 women's event.
FIFA's media department did not respond to requests for comment over the last week on Russia.
Warming world nearing 'point of no return', says Pope Francis ahead of COP28 climate change conference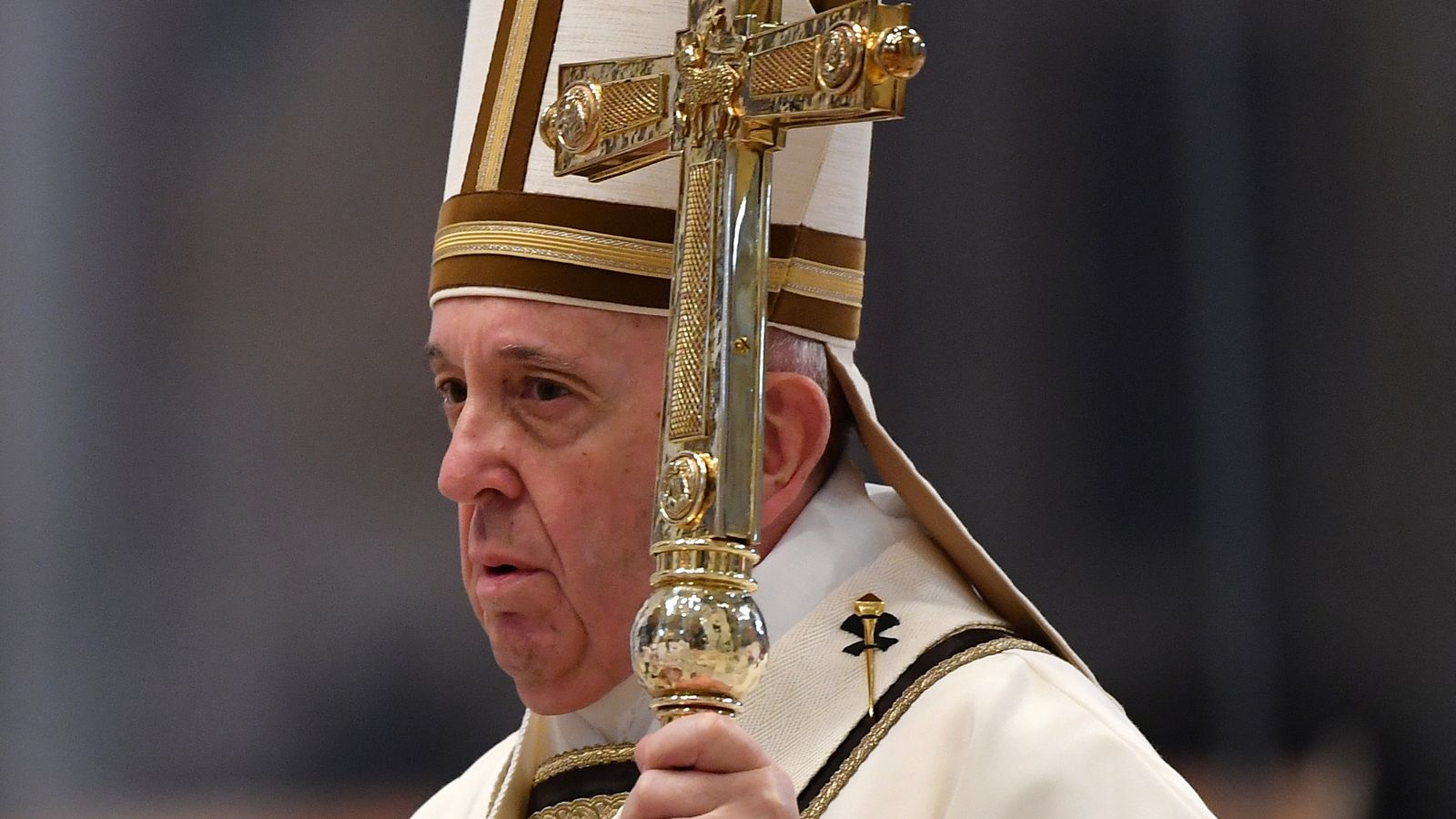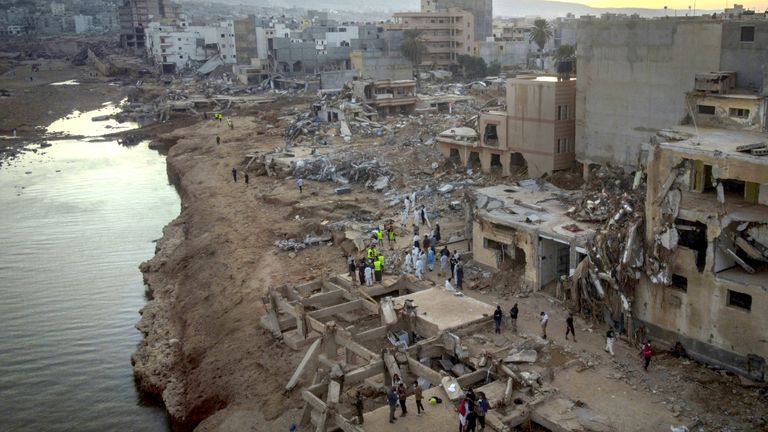 Pope Francis has appealed to world leaders to address climate change before it's too late, warning the planet is nearing a "point of no return".
In a new document – Praise God – released ahead of the COP28 climate change conference next month, the pope highlighted the transition to renewable energy from fossil fuels was not progressing fast enough.
It combines science, diplomacy, and theology to advocate a change to clean energy.
The pontiff stressed on the "irreversible" damage under way to the planet and its people, adding that the world's poor and most vulnerable were paying the highest price.
"We are now unable to halt the enormous damage we have caused. We barely have time to prevent even more tragic damage," Pope Francis said.
The 86-year-old advocated for changes to the "irresponsible lifestyle connected with the Western model" which he claimed would have a long-term impact on the globe's condition.
The text is an update to his landmark 2015 papal letter "Praise Be" – written before the start of the Paris climate conference as a prod to world leaders to act – and focusses on caring for the natural environment, people and underlining the relationship between God, humans, and Earth.
Read more:
Switzerland has lost 10% of its glaciers in just two years
Pope Francis says Europe does not have migrant 'emergency'
The pontiff felt the update was necessary because responses to the emergency had "not been adequate" citing a "collapsing" world reaching "breaking point".
In the 2015 Paris Agreement, leaders vowed to limit the rise of global temperatures to below 2C above pre-industrial times while pursuing means to limit the increase to 1.5C.
The pope lamented the target, claiming it would reach 3C soon, while citing numerous natural disasters and extreme weather globally.
"Even if we do not reach this point of no return, it is certain that the consequences would be disastrous and precipitous measures would have to be taken, at enormous cost and with grave and intolerable economic and social effects," he said.
And he cited data showing that increased emissions and the corresponding rise in global temperatures have accelerated since the Industrial Revolution, and particularly in the last 50 years.
A series of pronounced heatwaves, floods and storms have enveloped the globe over the past year with thousands of deaths worldwide.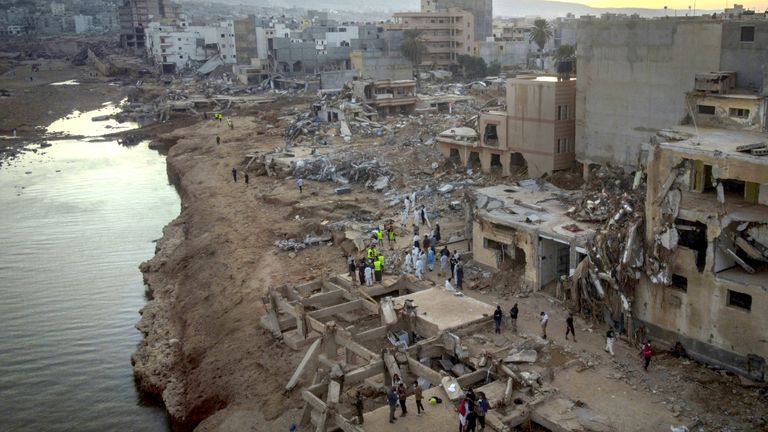 And supercomputer climate models have warned extreme global warming will likely wipe all mammals – including humans – off the face of the Earth in 250 million years, as temperatures could spiral to 70C (158F) leaving the planet barren.
Abu Dhabi: 'Dozens of cats' found abandoned in desert as authorities launch investigation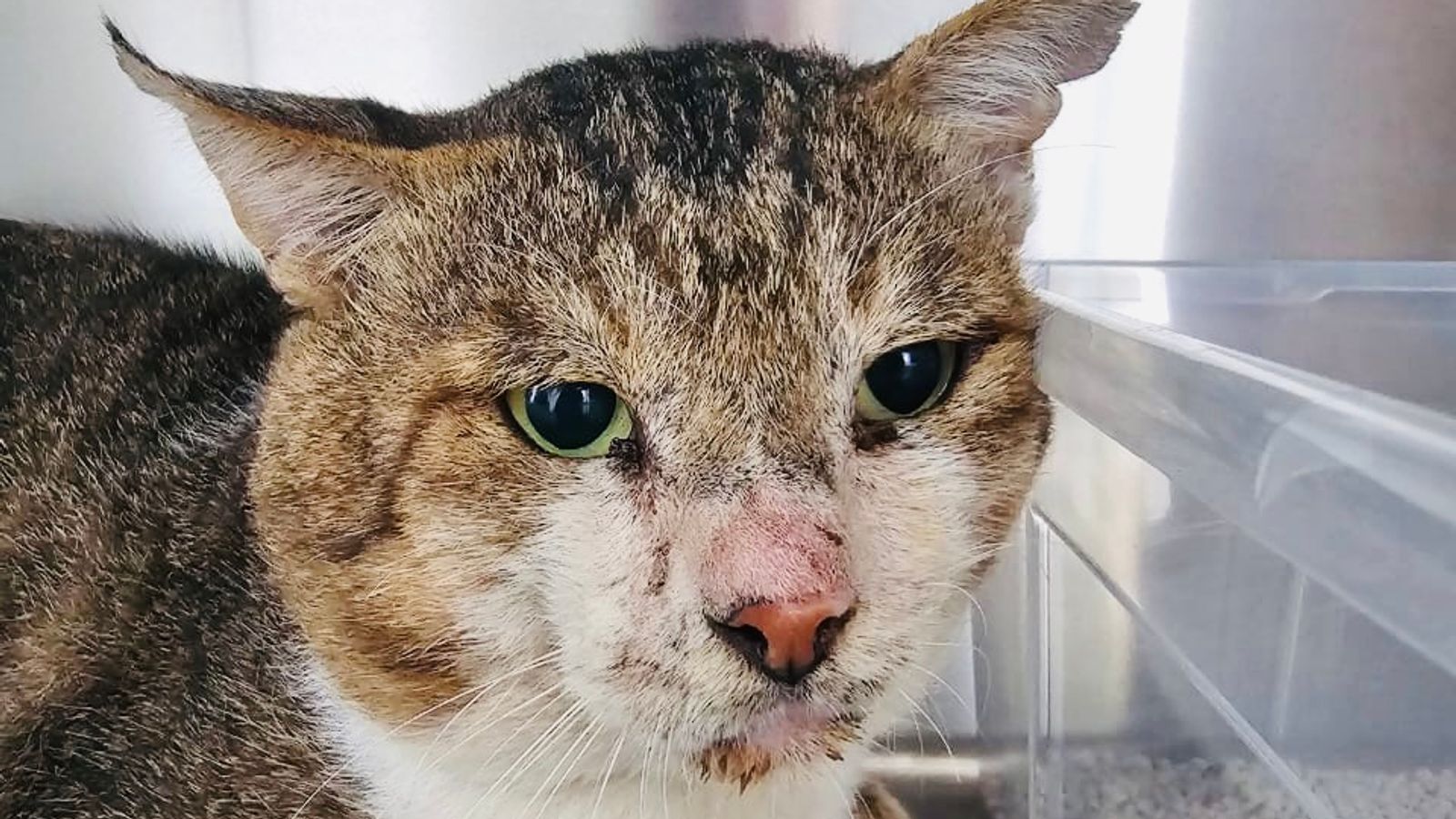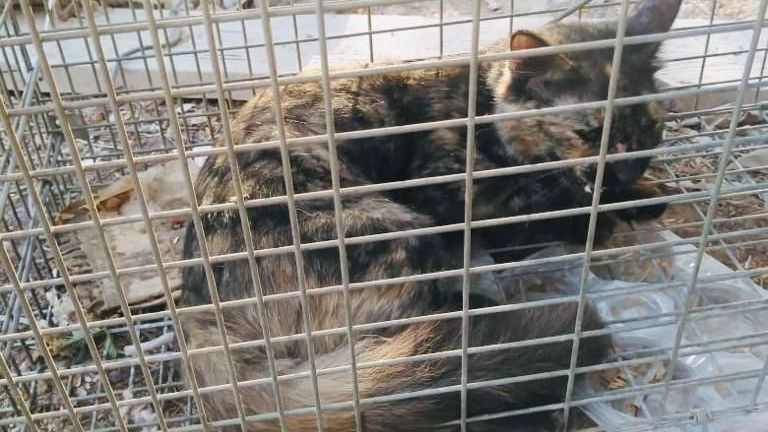 Authorities in Abu Dhabi are investigating reports of cats being abandoned in the desert, with dozens said to have died.
Rescue groups and volunteers have shared images of pets dumped in remote parts of the desert, where temperatures can reach nearly 40C.
Described by the International Organisation for Animal Protection (OIPA) as "unimaginable and unacceptable suffering", the Department of Municipalities and Transport (DMT) is now investigating.
"DMT immediately began investigations after receiving the report and will take all relevant administrative and legal measures available," the department said in a statement on Wednesday.
The department added "all necessary measures" are being taken to identify any individuals and just how the incidents have come about, which "contradicts civilised morals and values".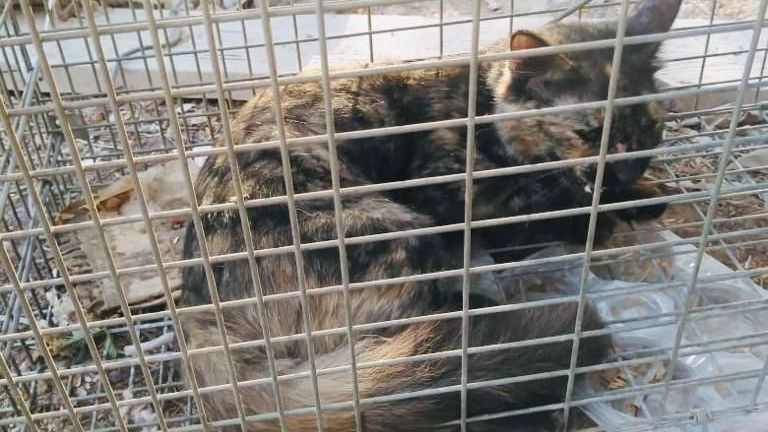 "DMT has also underscored that it values the sentiments of the public and communities and recognises the contributions of volunteers in responding to this incident."
The public is encouraged to keep sharing details with the department.
Images shared on social media appear to show cats lying still in the sand, with dozens found, according to OIPA.
The charity says its rescuers have found about 60 dead pets in "different stages of decomposition", with some on the sand and others just below the surface.
The group recently uncovered a "horrific scene" of more than 100 cats and some dogs "cruelly dumped in the desert", they added.
Read more from Sky News:
France grapples with bed bug infestation
Couple arrested on suspicion of attempting to sell jaguar cub
Liam Gallagher adopts dog rescued in Thailand
"Animals have died enduring unimaginable and unacceptable suffering," the charity said.
"Another 87 cats and a dog were luckily found alive but in critical conditions. All very weak and dehydrated, they have been transferred to vet clinics for health care."
To "worsen the cruelty", OIPA claims almost all the cats they found had been microchipped and neutered – some as recently as two weeks ago, as stitches were still visible.
It's not clear who dumped the cats.