Italy is introducing a mandatory five-day quarantine for visitors from Britain from Monday amid growing concerns over the Delta coronavirus variant.
They will also have to be tested for COVID, the country's health minister Roberto Speranza said on Friday.
But curbs will be relaxed on travellers from a number of other countries.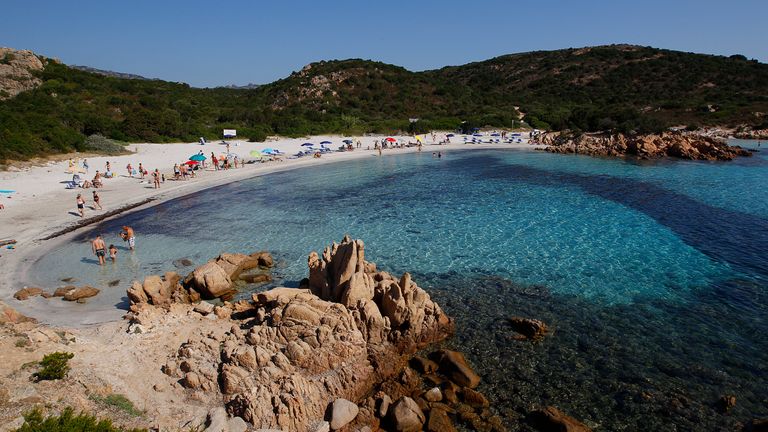 The move comes after figures show the Delta variant, which was first identified in India, now accounts for almost all of the UK's COVID cases.
Some 33,630 cases of the variant were recorded in the last week, according to data from Public Health England (PHE).
PHE said this marked a 79% increase in weekly reported COVID cases.
The most recent data shows "99% of sequenced and genotyped cases across the country" are the Delta variant, it added.
Mr Speranza made the announcement in a Facebook post, saying the five-day quarantine period with a swab requirement will apply to anyone coming from Britain.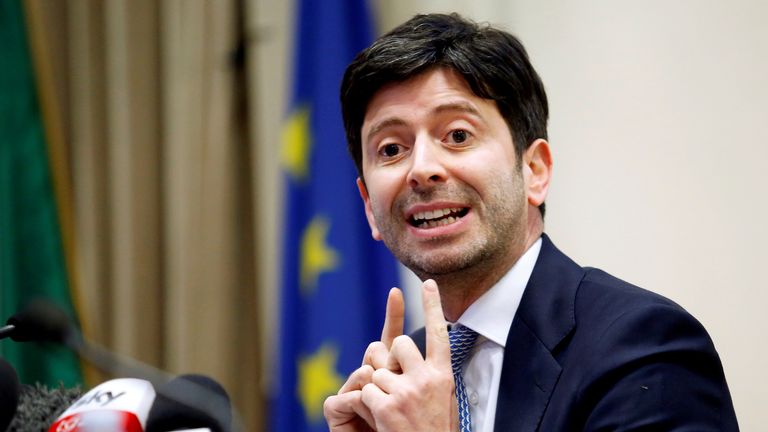 But visitors from the United States, Canada, Japan and other European Union states can enter if they have a green pass, showing they are vaccinated or have recently tested negative.
A ban on people arriving from India, Bangladesh and Sri Lanka will remain in place, Mr Speranza said.
France, Austria and Germany have already introduced varying curbs on people arriving from Britain.
According to PHE estimates, the Delta variant is thought to be 65% more transmissible than the Alpha (Kent) variant in households.
And the risk of being admitted to hospital with it is around double that of the Alpha variant.
However, health bodies have said two vaccine doses still provide strong protection against both.
The World Health Organisation's chief scientist said on Friday that the Delta variant is becoming the dominant strain around the world.
Soumya Swaminathan said: "The Delta variant is well on its way to becoming the dominant variant globally because of its increased transmissibility."
Nashville school shooting: Bodycam video shows moment attacker was shot dead by police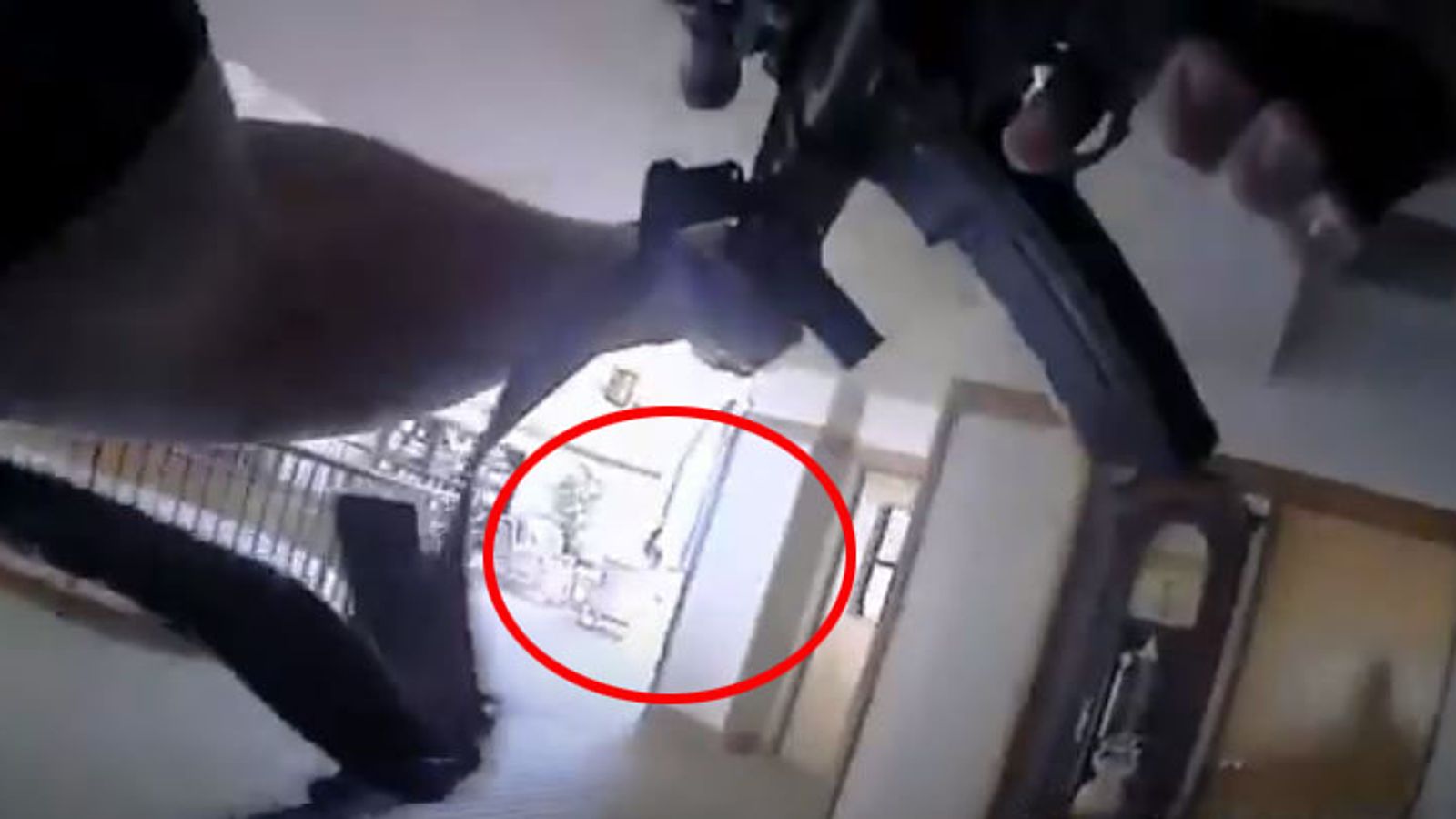 Graphic video has been released of the moment the Nashville school attacker was shot dead by police.
Audrey Hale, who identified as a transgender male and was a former student of the private Christian school, killed three pupils aged nine and three adults before being stopped.
Footage from Officer Rex Engelbert's bodycam shows him opening fire with a rifle several times on Hale before the perpetrator falls to the ground injured.
Police then head towards the 28-year-old just a few metres away as officers shout "move, move", and "watch out, watch out".
The attacker, now on the floor, is hit by several more police gunshots before an officer yells to the suspect "stop moving, stop moving", with the killer appearing to be still alive as one of their arms moves.
An officer screams "throw your hands away from the gun, get your hands away from the gun", while another says "suspect down, suspect down".
Hale's body is then shown lying next to the weapons, including a rifle, the assailant used in the deadly Monday morning attack on the second floor of the Covenant School in Tennessee.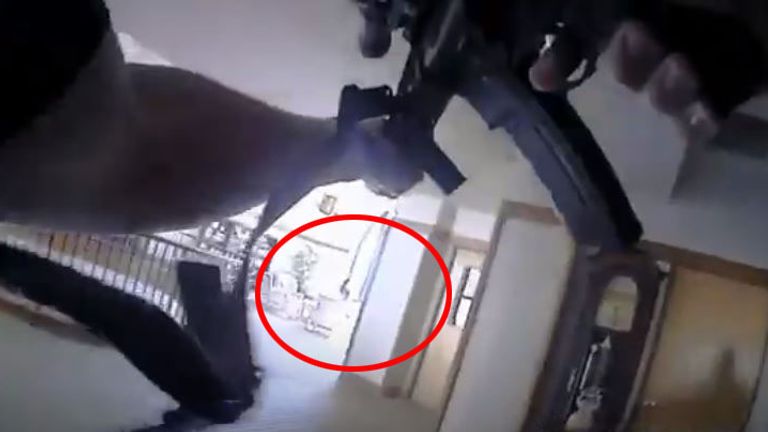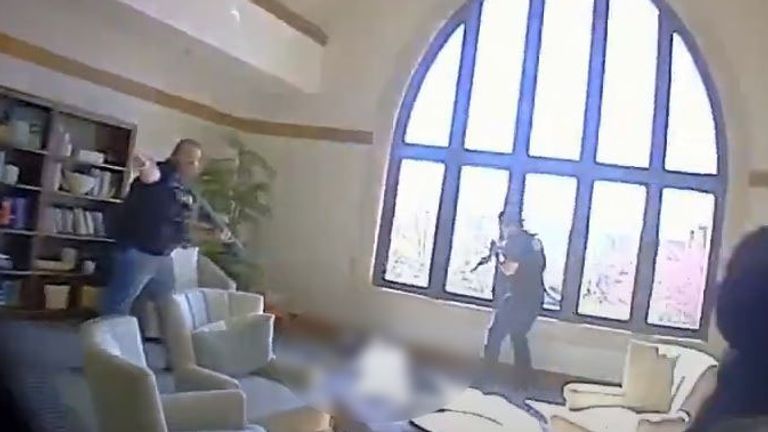 A second clip shows what happened from a different angle with footage from Officer Michael Collazo's bodycam. He is shown firing his pistol at Hale in the second volley of shots after the suspect was already on the ground.
Minutes earlier, the officers had stormed the building as video showed several going from empty classroom to empty classroom before making their way to the second floor.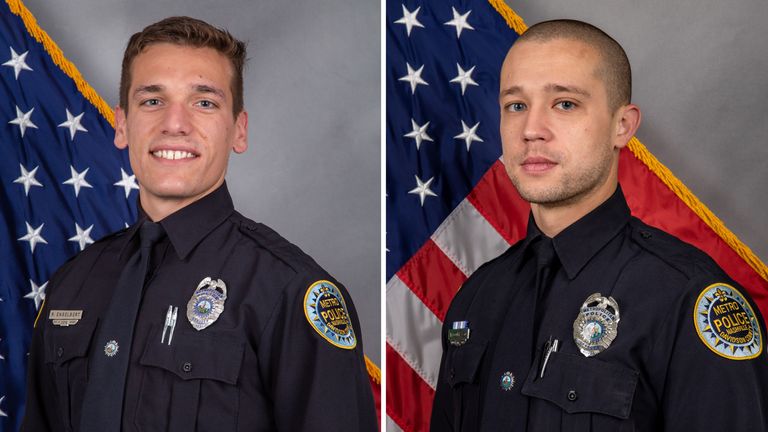 Multiple gunshots are heard in the footage as officers run down a hallway – past what appears to be a victim – and into a lounge area, where the suspect is seen dropping to the floor after being shot.
Police said the suspect was killed after a confrontation with officers.
Read more:
What we know about killer Audrey Hale
Video of Nashville school killer entering building
Why Nashville tragedy could have been even worse
The start of the six-minute police video shows Officer Engelbert retrieving a rifle from his car boot before a member of staff directs him to the entrance, telling him that the school is locked down but at least two children are not accounted for.
"Let's go! I need three!" the officer yells as he uses a key to unlock a door and enter the building, where alarms can be heard ringing.
Hale was described by officials as a "lone zealot", who lived in Nashville, and was armed with two assault-type weapons, and a handgun.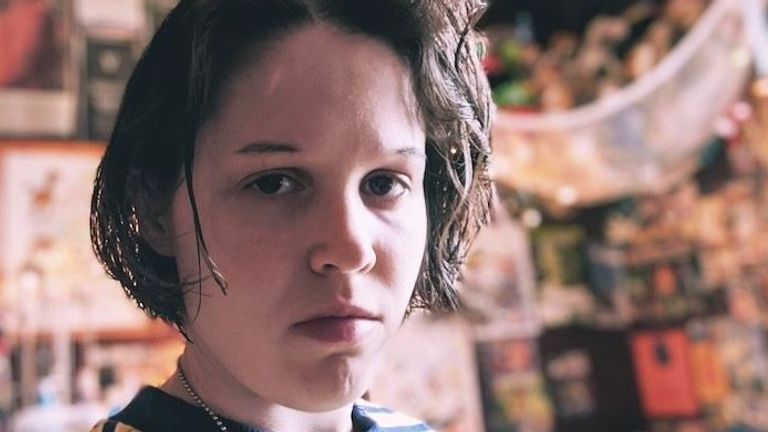 Hale had a manifesto and detailed maps of the school, and entered the building by shooting through its doors before the killings.
Police have also released video of the moment the attacker entered the school.
The six victims have been named as Evelyn Dieckhaus, Hallie Scruggs, and William Kinney, all aged nine, substitute teacher Cynthia Peak and school custodian Mike Hill, both 61, and 60-year-old Katherine Koonce, who was the headteacher.
How a US aircraft carrier is part of a high-stakes stand-off in the South China Sea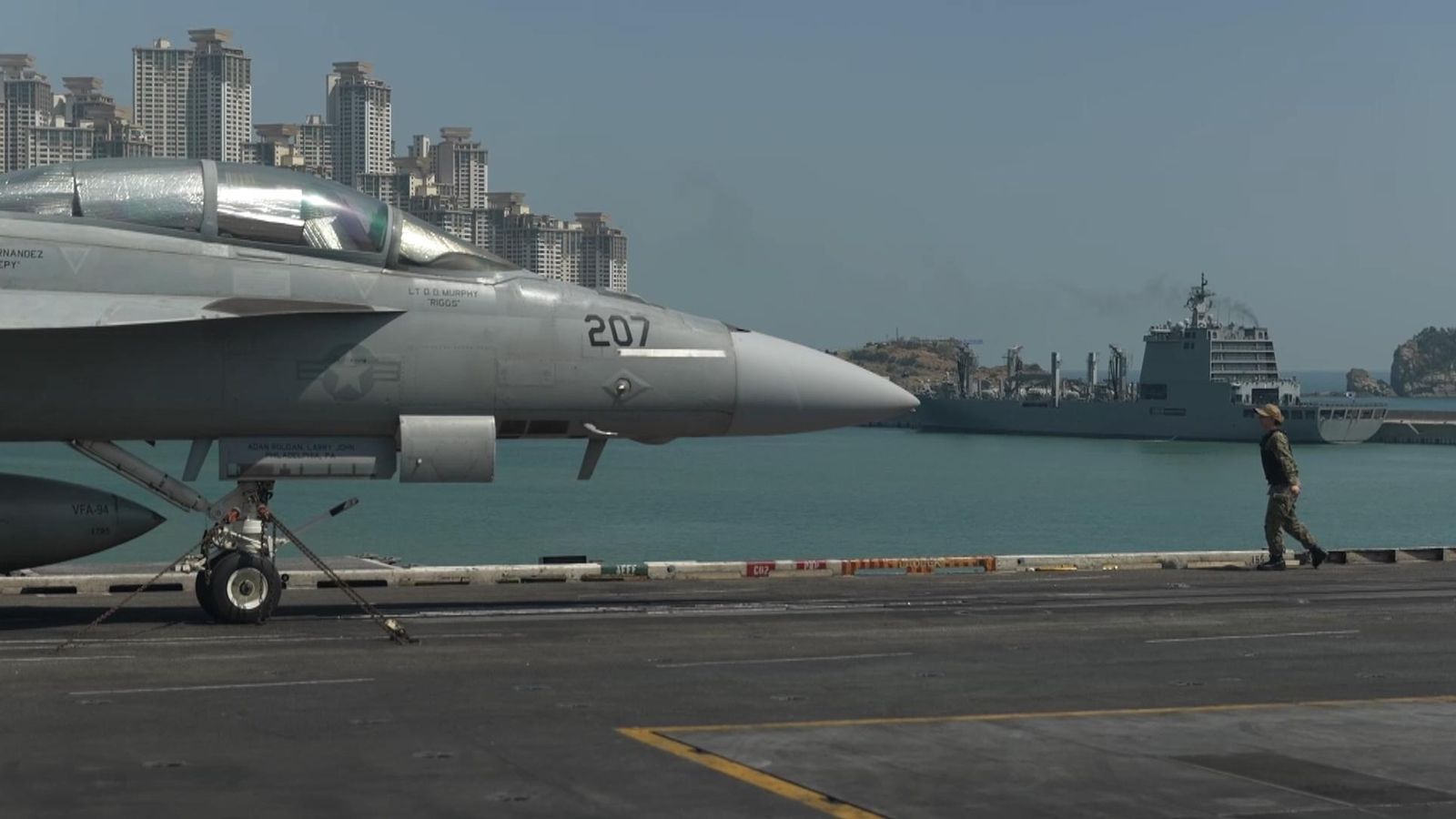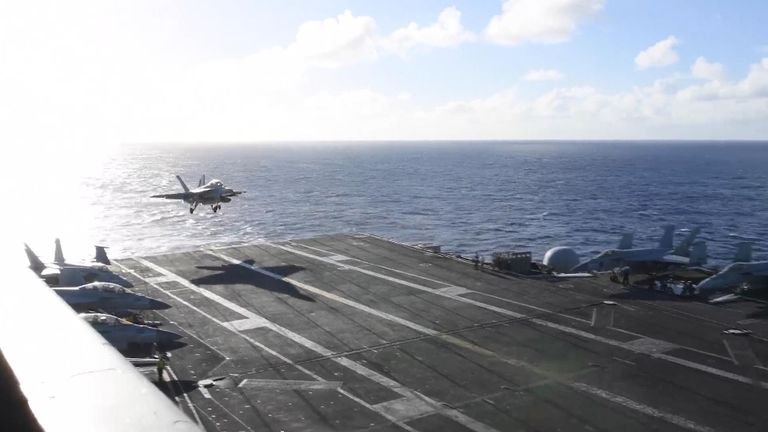 There are few greater displays of US military might than its aircraft carriers – when they move, the world pays attention. They are huge floating cities of sorts.
The US has 11 and they are still the best in the world.
The USS Nimitz is one of them. It's a warren of cabins and control rooms, beneath an enormous flight deck. It can carry around 5,000 military personnel and as many as 7,000 when you include the accompanying "strike force" of war ships and jets.
We went aboard when the ship was docked temporarily in South Korea but had just completed a deployment in the South China Sea.
Deployments like this are routine, but they are undertaken in the knowledge they will be noticed by one power in particular, and that power is China, the US' increasingly assertive competitor.
Lt Ben Bushong, who served in the US navy for seven years – much of it as a helicopter pilot – showed us around.
He and his colleagues know things are tense, as they have been for some time.
"The big picture is helping keep a free and open Indo-pacific," he said.
"I would just say we're always ready and we're always training, so if we ever get called we're ready to respond."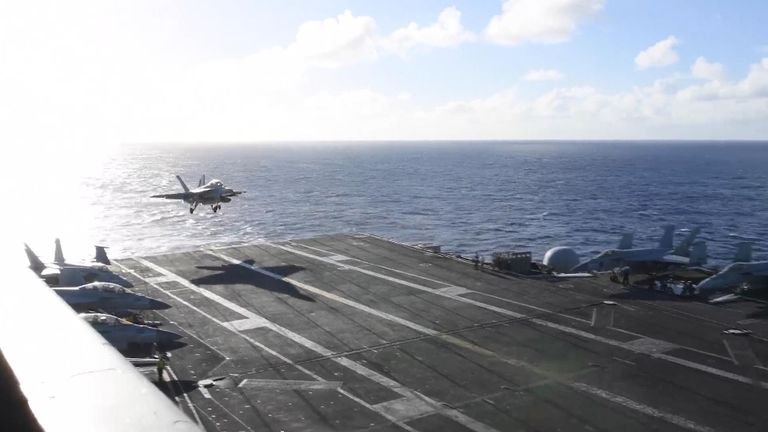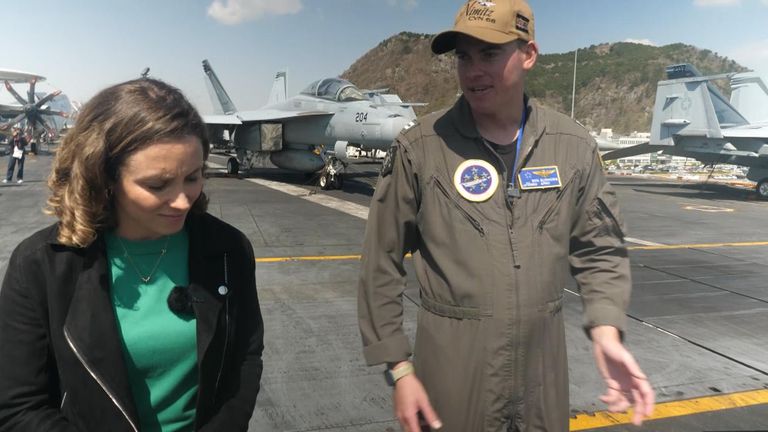 And rarely has being ready felt more pressing.
The US' face-off with China has multiple fronts and almost all are becoming more fraught.
Just a few weeks ago, China's new foreign minister said that if the US does not "hit the breaks" on what it sees as provocations then "conflict will surely follow".
China has increasingly been making a point of flexing its muscles in the seas that surround it.
For many years it has been accused of militarising islands in the contested South China Sea and engaging in illegal fishing, but recently it has also been sailing and flying much closer to the self-governing island of Taiwan.
There have also been more specific incidents of concern – just last week, China said it chased away a US vessel that had "illegally" entered waters around the contested Paracel Islands, a claim the US denied.
And then there was declassified footage shot by a US jet of a Chinese fighter flying just feet away from it, in a move the US has described as aggressive and dangerous.
Read more:
Chinese foreign minister warns 'reckless' US risks 'catastrophic' conflict
Analysis: China-US tensions set to be defining issue of our time
China threatens 'further actions' over US downing of suspected spy balloon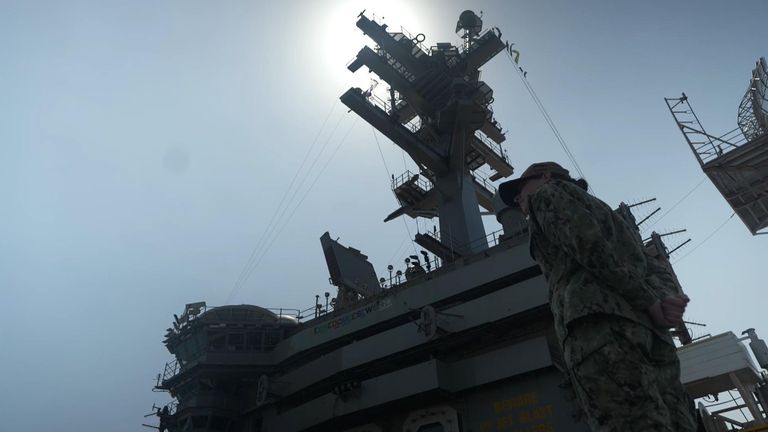 The reality is that China can now afford to flex these muscles because it has rapidly developed the largest navy in the world, increasing 10-fold in just the last 20 years.
But it is the reason that US presence here is so important, according to the Rear Admiral Christopher Sweeney who leads the Nimitz's strike fleet.
"First, we are going to sail operate and fly wherever international law allows," he said.
"And my message to the PRC (People's Republic of China) would be that we're resolute in that, we're not going to be bullied, we're not going to be coerced and we are going to stay here and fly and operate in international norms."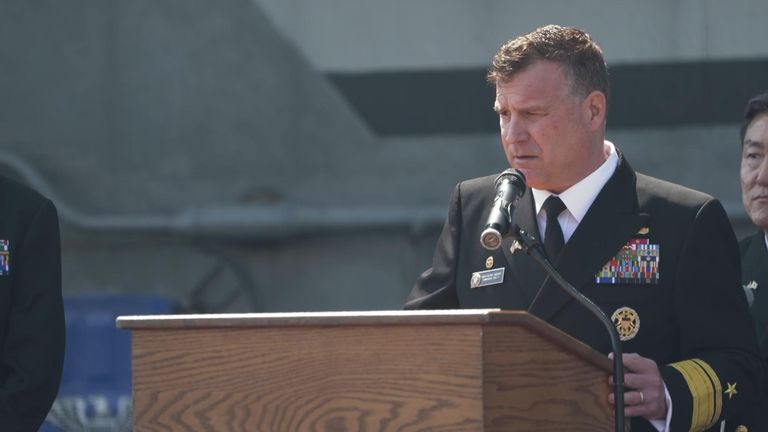 China sees the US efforts here as part of a broader effort to contain it. Fundamentally, it sees this region as its back yard.
But in answer to that allegation the admiral was resolute.
"We do not seek to contain China, we do not seek conflict with China, we seek to set international norm that we all prosper from".
Click to subscribe to the Sky News Daily wherever you get your podcasts
If fighting did break out in this region, it would most likely be over the island of Taiwan, the self governing democracy China sees as its own.
China has not ruled out taking the island by force and deterring this is one of the US' key objectives.
In the meantime, China's increasing assertiveness is pushing many other Asian nations closer to the US and each other.
The show of allegiance with South Korea was front and centre – the two are undertaking joint drills this week and will work with Japan too next month.
While much of the tension between the US and China is invisible and covert, this is a region that is increasingly fractured and there is a high-stakes stand-off playing out.
Nashville school shooting: First pictures emerge of victims of attack, including nine-year-old girl and headteacher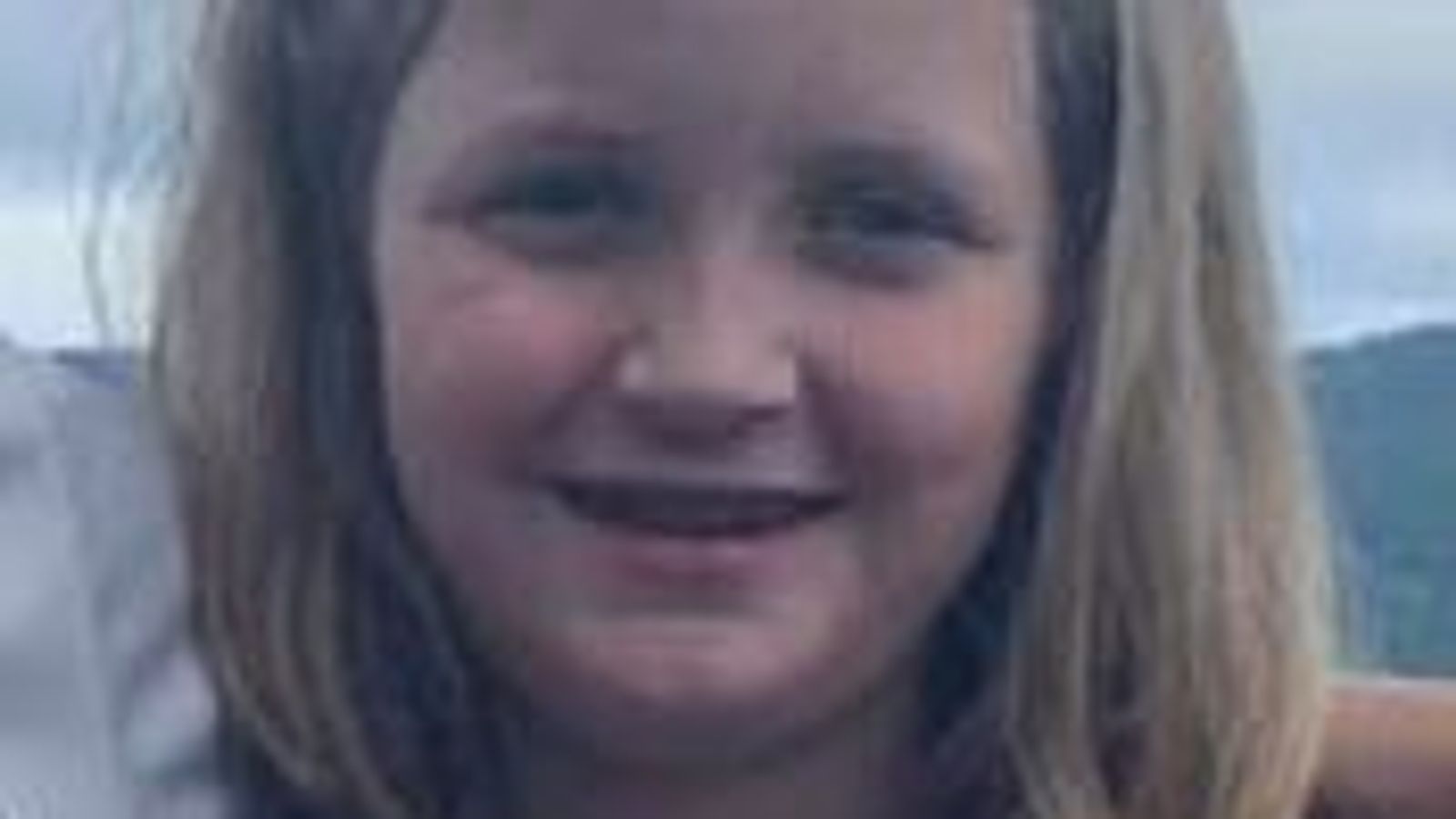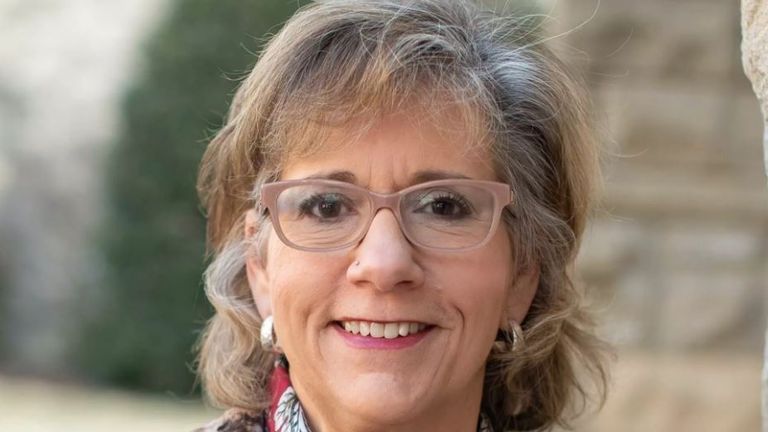 Images of four victims of a shooting at a school in Nashville have been released.
Six people, including three children, were all shot dead by Audrey Elizabeth Hale after the former student opened fire in the private Covenant School in the Tennessee state capital.
The six victims have been named as Evelyn Dieckhaus, Hallie Scruggs, and William Kinney, all aged nine, 61-year-olds Cynthia Peak and Mike Hill, and 60-year-old Katherine Koonce.
Pictures have so far been released of Mr Hill, Ms Koonce, Ms Peak and nine-year-old Hallie.
Read more:
Video shows moment attacker was shot dead
Why tragedy could have been even worse
Hallie was the daughter of the pastor whose church runs the school.
The three adults were all staff, Ms Koonce was the headteacher, Ms Peak a substitute teacher and Mr Hill was a caretaker.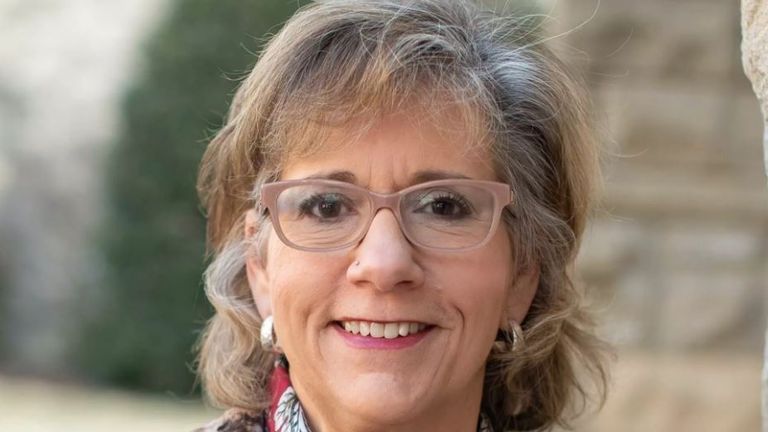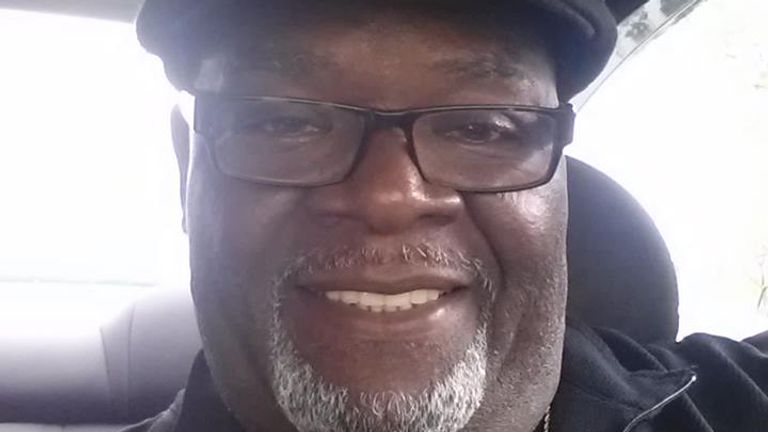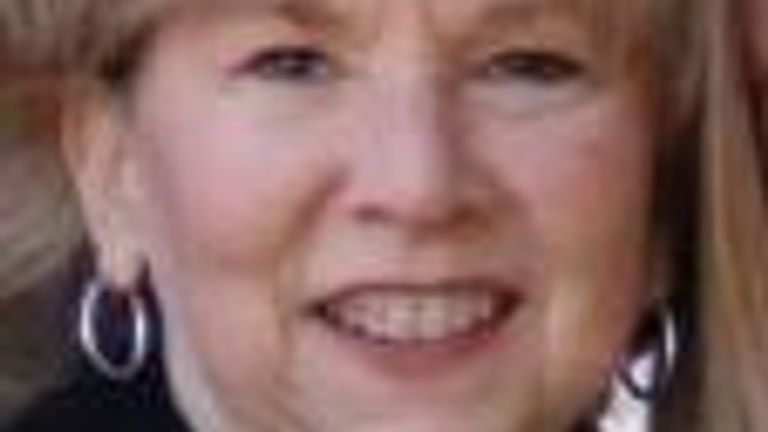 "We love the Scruggs family and mourn with them over their precious daughter Hallie," Park Cities Presbyterian Church senior pastor Mark Davis said in a statement.
"Together, we trust in the power of Christ to draw near and give us the comfort and hope we desperately need."
The Covenant School in Nashville has about 200 students from preschool through sixth grade, as well as roughly 50 staff members.
Hale had a manifesto and detailed maps of the school, and entered the building by shooting through its doors and starting on a killing spree.
Read more:
Video of Nashville school killer entering building released
What we know about killer Audrey Hale
Police chief John Drake said: "We have a manifesto. We have some writings that we're going over that pertain to this day, the actual incident. We have a map drawn out about how this was all going to take place."
Nashville shooting: Police kill school attacker

Officers started receiving reports of an attack at 10.13am (4.13pm UK time) and as police began clearing the ground floor of the school they heard gunfire coming from the second floor.
Two officers from a five-member team opened fire in response and fatally shot the suspect at 10.27am (4.27pm).
Hale's motive for the attack is not yet known.