Italy is introducing a mandatory five-day quarantine for visitors from Britain from Monday amid growing concerns over the Delta coronavirus variant.
They will also have to be tested for COVID, the country's health minister Roberto Speranza said on Friday.
But curbs will be relaxed on travellers from a number of other countries.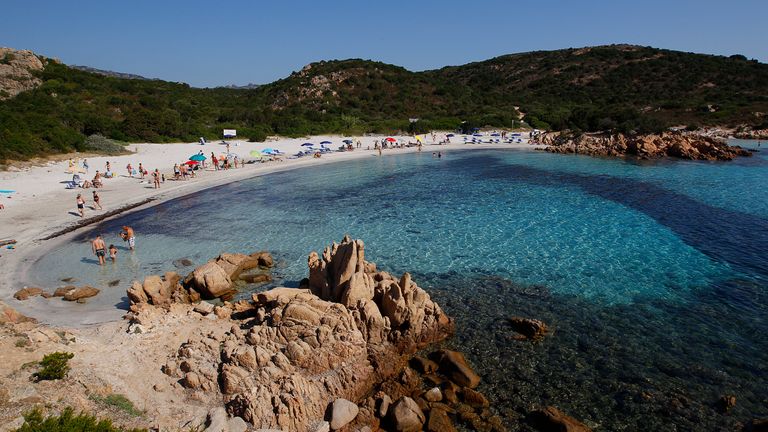 The move comes after figures show the Delta variant, which was first identified in India, now accounts for almost all of the UK's COVID cases.
Some 33,630 cases of the variant were recorded in the last week, according to data from Public Health England (PHE).
PHE said this marked a 79% increase in weekly reported COVID cases.
The most recent data shows "99% of sequenced and genotyped cases across the country" are the Delta variant, it added.
Mr Speranza made the announcement in a Facebook post, saying the five-day quarantine period with a swab requirement will apply to anyone coming from Britain.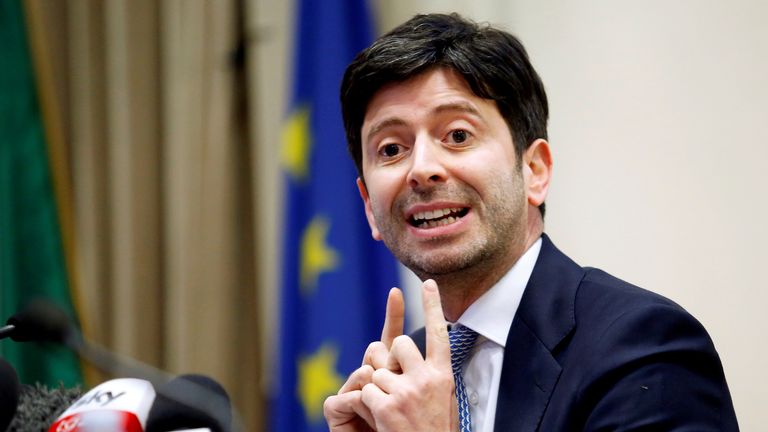 But visitors from the United States, Canada, Japan and other European Union states can enter if they have a green pass, showing they are vaccinated or have recently tested negative.
A ban on people arriving from India, Bangladesh and Sri Lanka will remain in place, Mr Speranza said.
France, Austria and Germany have already introduced varying curbs on people arriving from Britain.
According to PHE estimates, the Delta variant is thought to be 65% more transmissible than the Alpha (Kent) variant in households.
And the risk of being admitted to hospital with it is around double that of the Alpha variant.
However, health bodies have said two vaccine doses still provide strong protection against both.
The World Health Organisation's chief scientist said on Friday that the Delta variant is becoming the dominant strain around the world.
Soumya Swaminathan said: "The Delta variant is well on its way to becoming the dominant variant globally because of its increased transmissibility."
Group try to steal Banksy mural from wall in Ukrainian town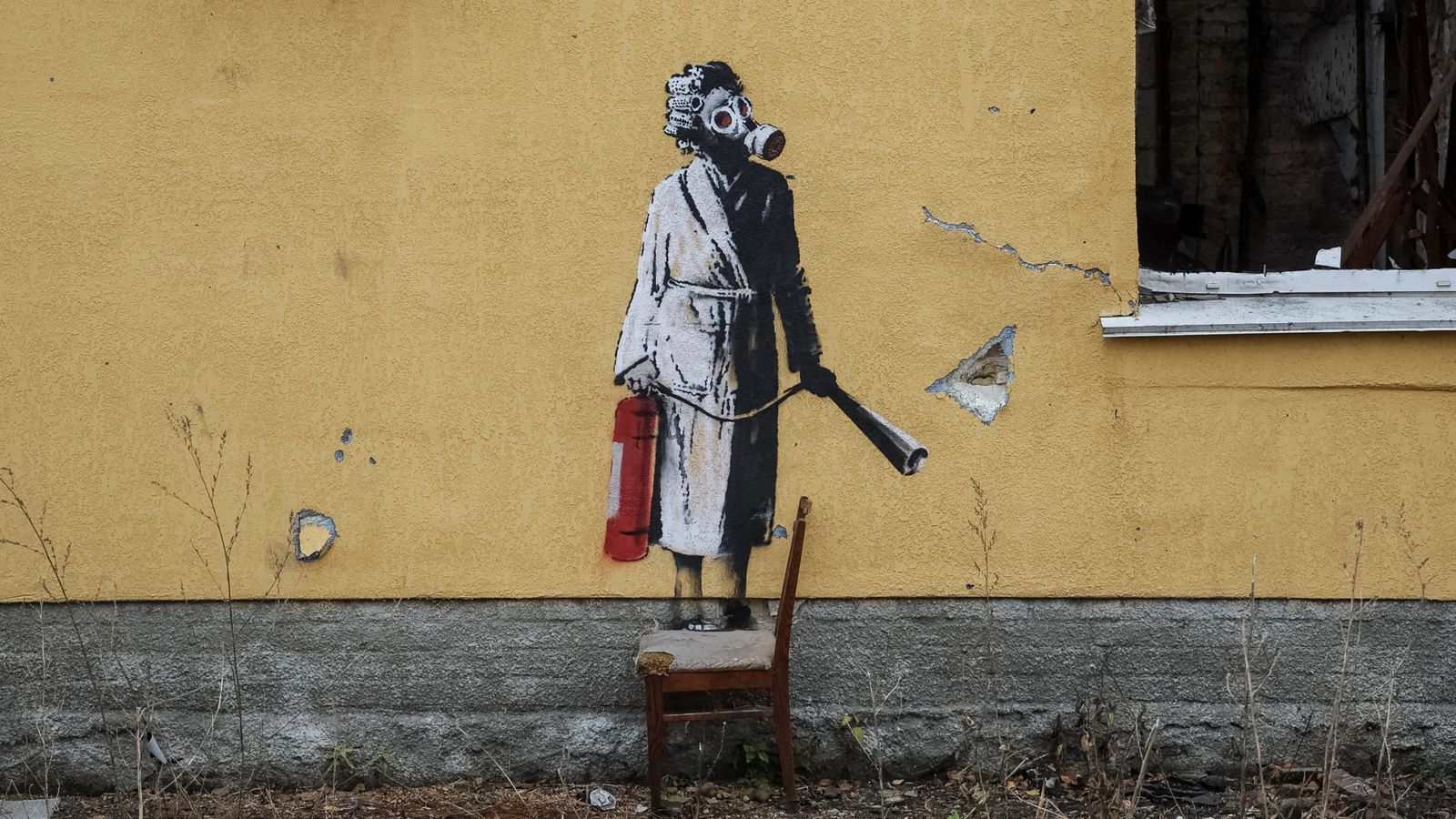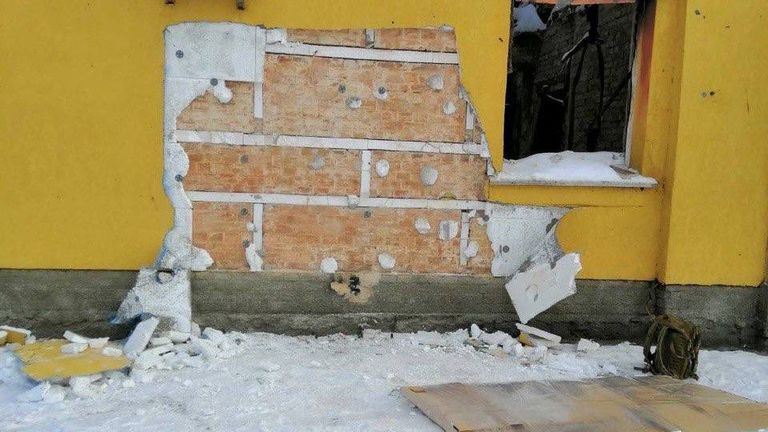 A group of people tried to steal a Banksy mural from a battle-scarred wall in Ukraine, the governor of the region has said.
They managed to slice off a section of board and plaster bearing the image of a woman in a gas mask and dressing gown holding a fire extinguisher.
But they were spotted at the scene in the city of Hostomel, near Kyiv, and the mural was retrieved, Oleksiy Kuleba said in a statement.
He added that the image was still intact and the police were protecting it.
"These images are, after all, symbols of our struggle against the enemy… we'll do everything to preserve these works of street art as a symbol of our victory," he said.
Police shared images of the yellow wall in Hostomel, with had a large patch cut all the way back to the brickwork.
They said a number of people were arrested at the scene.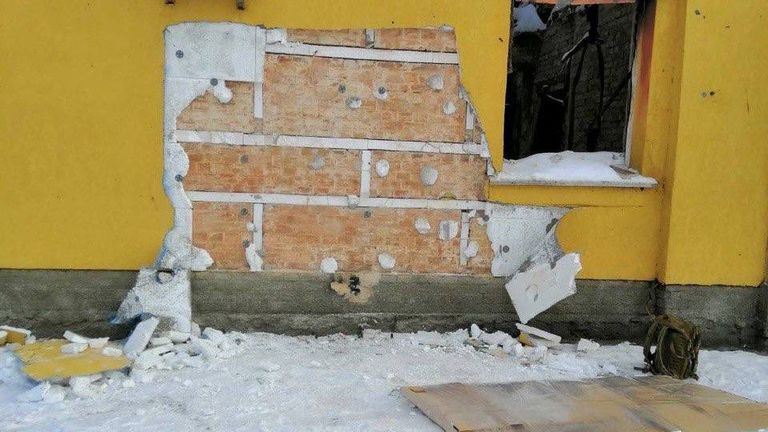 Banksy confirmed he had painted the mural and six others last month in places which had suffered particularly heavy fighting after Russia invaded Ukraine in late February.
One shows a female gymnast balancing on a damaged building, while another depicts a man resembling Russian President Vladimir Putin being flipped during a judo match with a little boy, and another shows two children using a metal tank trap as a seesaw.
Banksy's work can sell for millions of pounds on the art market.
Sajid Javid stepping down at next election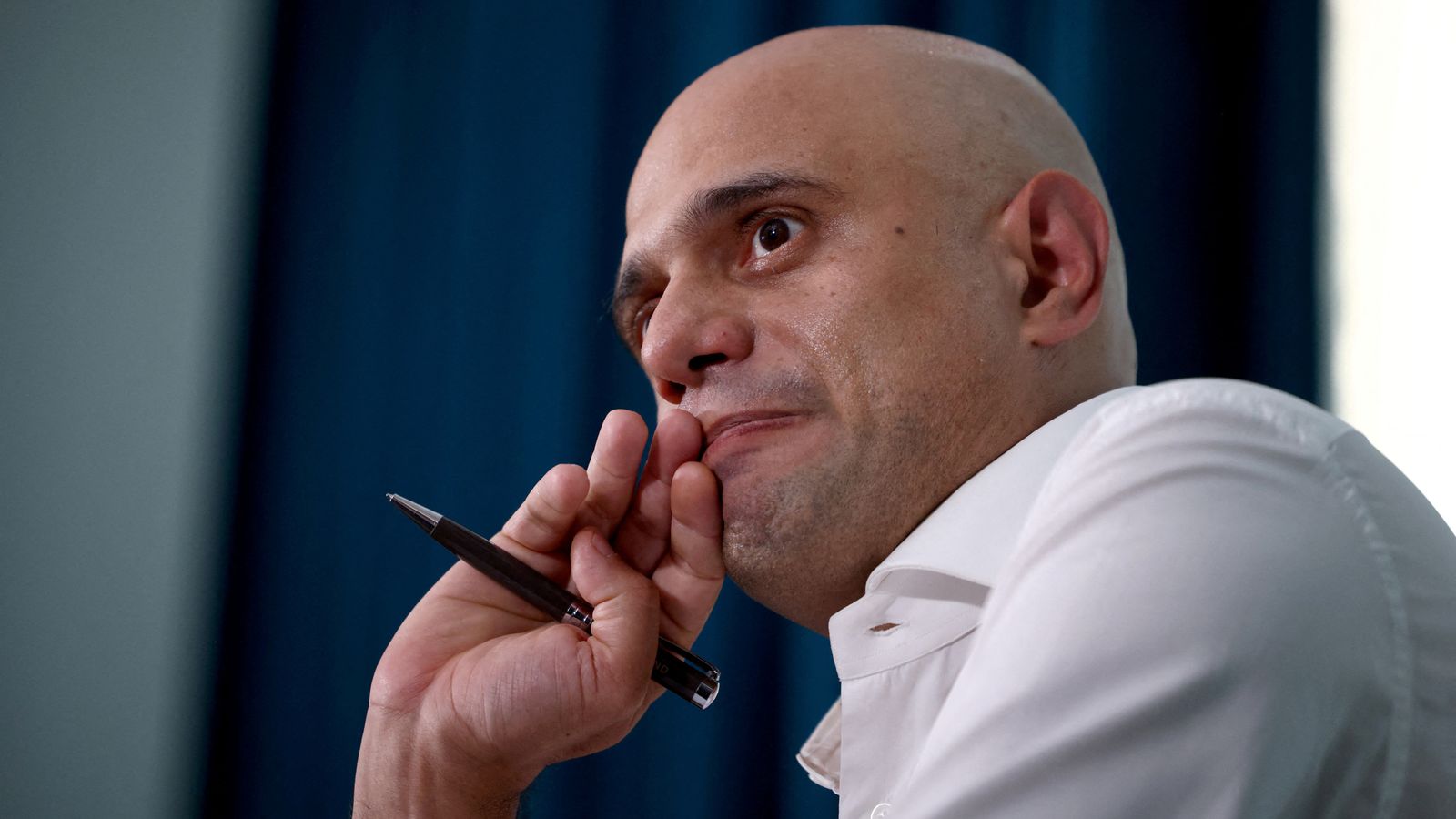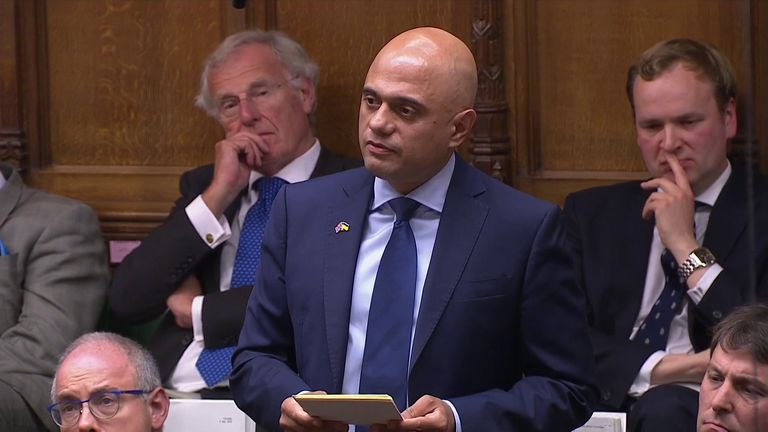 Sajid Javid has announced he will not stand in the next general election, saying being an MP had been "the privilege of [his] life".
The former chancellor, who has held a number of senior roles in government alongside his Bromsgrove seat, is the most high-profile Tory MP to decide to step down at the next national vote, expected in 2024.
It comes amid reports the Conservative Party has told its MPs to decide about their future by Monday, with a number of younger members already confirming their exits.
He has also made the announcement on the day Labour secured an historic majority in the City of Chester by-election, with stark warnings that such a swing nationally could cause the Tories big problems the next time the country goes to the polls.
Politics live: Sunak 'on borrowed time' after Tory vote collapses in by-election
In a letter to his party chairman posted on Twitter, Mr Javid said it was "a decision I have wrestled with for some time", but one that had been "accelerated" due to the party deadline.
"Being the local MP and serving in government has been the privilege of my life and I am immensely grateful for the opportunity to serve," he said.
"I always sought to make decisions in the national interest, and in line with my values, and I can only hope my best was sufficient."
He pledged the decision would not impact his work as an MP during his remaining time in office, adding: "I will of course continue to support my friend the prime minister and the people of Bromsgrove in any way I can."
Prime Minister Rishi Sunak said he was "sad to see my good friend… stepping back from politics", tweeting: "He's been a proud champion of enterprise and opportunity during his time in government and on the backbenches – particularly for the people of Bromsgrove."
Ending with a Star Wars quote, the PM added: "May the Force be with you, Saj."
After resigning from government over Boris Johnson's conduct earlier this year, he made a cutting speech in the Commons

Mr Javid first came into parliament in 2010 at the start of the coalition government, and got his first job on the front bench in 2012 as economic secretary to the Treasury.
Over the past 12 years he has held some of the highest offices of state, including home secretary and chancellor of the Exchequer.
Mr Javid quit the latter role in 2020 – less than three months into the job – after the then-Prime Minister Boris Johnson and his senior adviser Dominic Cummings insisted he sack his aides and replace them with ones chosen by Downing Street.
He returned to Mr Johnson's top team as health secretary in June 2021 after Matt Hancock resigned after being caught on CCTV kissing one of his aides and breaking his own COVID guidance.
But he was the first minister to resign in the wave of exits that led to Mr Johnson's downfall over the summer, followed minutes later by then-Chancellor and now Prime Minister Rishi Sunak.
Mr Javid twice ran for the leadership of his party, but lost out to Mr Johnson and his successor, Liz Truss.
Blitz spirit in Kyiv as heat, light and water supplies are knocked out for days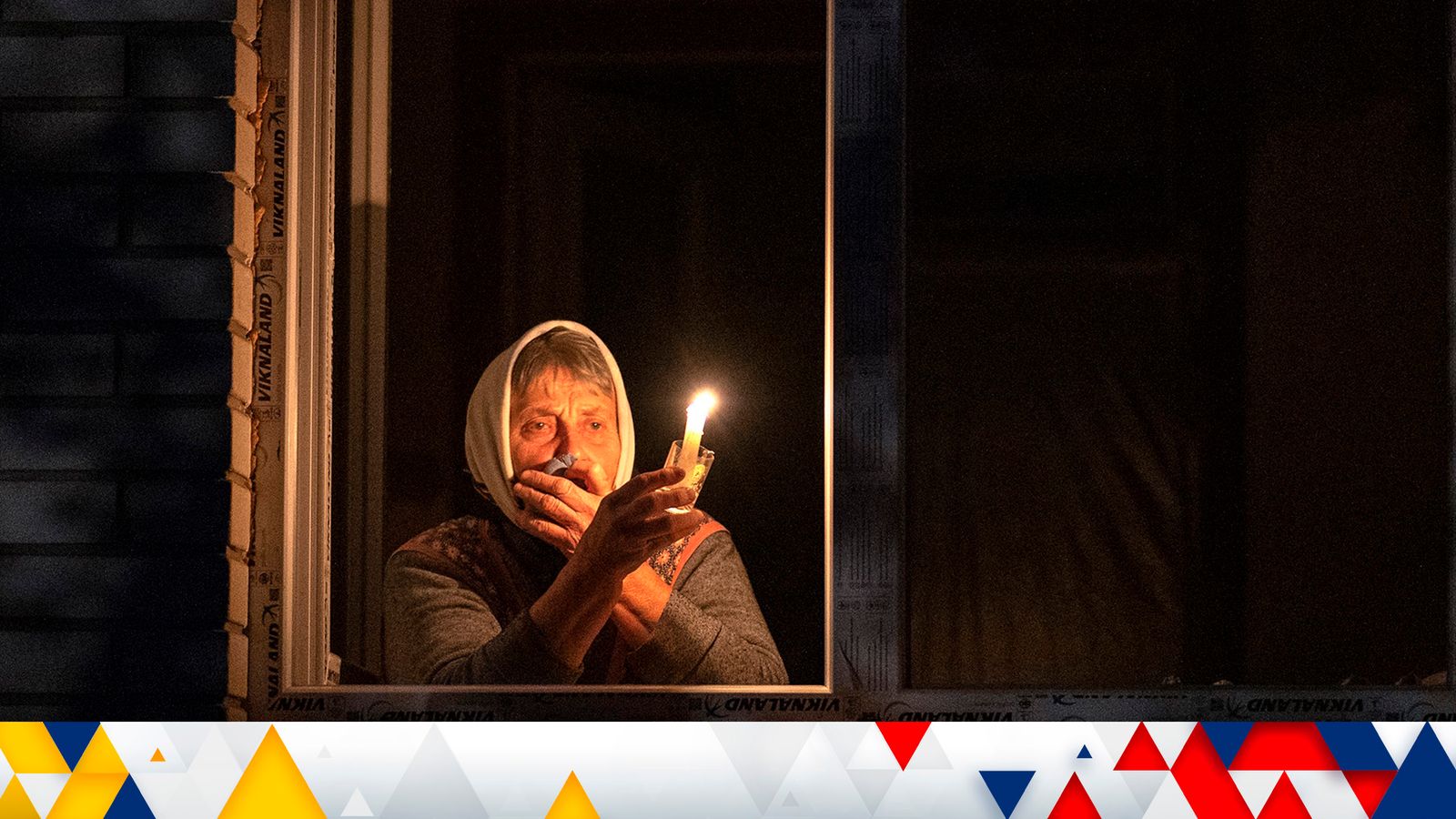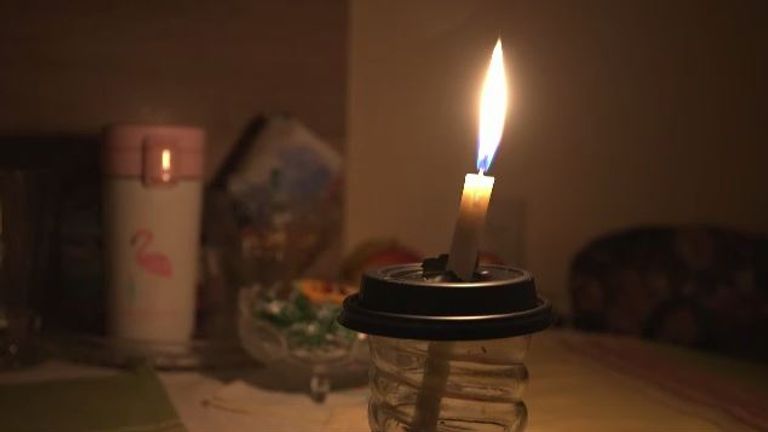 The host of a conference in Kyiv alerted guests that air raid sirens were sounding, before assuring them they were safe and the event would carry on as planned.
It is a small example of how people across Ukraine are learning to cope with the unpredictability of war while carrying on with their lives in a test of endurance that has been likened – in its spirit – to what the UK lived through during the Blitz in the Second World War.
Stepping onto the stage at the Kyiv Security Forum, amid the air raid warning, was Vitali Klitschko, the city's major.
He is overseeing support for residents at a crucial moment following several waves of Russian missile strikes against energy infrastructure since early October.
Last week, they knocked out the lights, heat and water supplies for much of the capital for up to two days – a brutal taste of how bad conditions could become, if more attacks cause even graver damage as winter bites.
Mr Klitschko said he wanted to speak bluntly about the risk, telling his audience that the people of Kyiv need to be prepared for various scenarios "even the worse one" – with power out for a prolonged period of time.
He offered this advice: "Stock up on water, non-perishable food and warm clothes. Also anyone with friends or relatives who live in rural areas away from the city should talk with them and be prepared to move out there if necessary, should conditions worsen."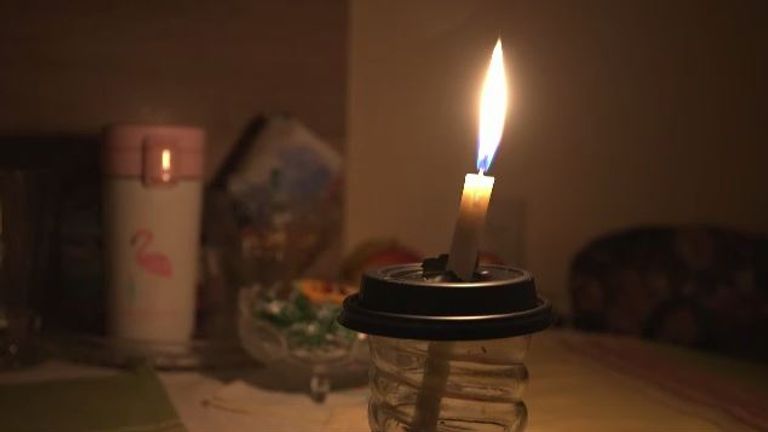 Asked afterwards by Sky News whether he was worried that Russia could freeze residents in the city to death with its missile strikes, he said the priority was to be prepared.
"The main goal of Russians, we know, they tried to destroy our infrastructure, critical infrastructure, they want to freeze us. But we have to be prepared for any case, also for [a] worst case scenario," he said, speaking in English.
"That is why everyone in the city government has to know what we have to do in a critical situation, how we can help the people because it will be [a] catastrophe if the Russians totally destroyed our infrastructure. It will be [a] humanitarian catastrophe."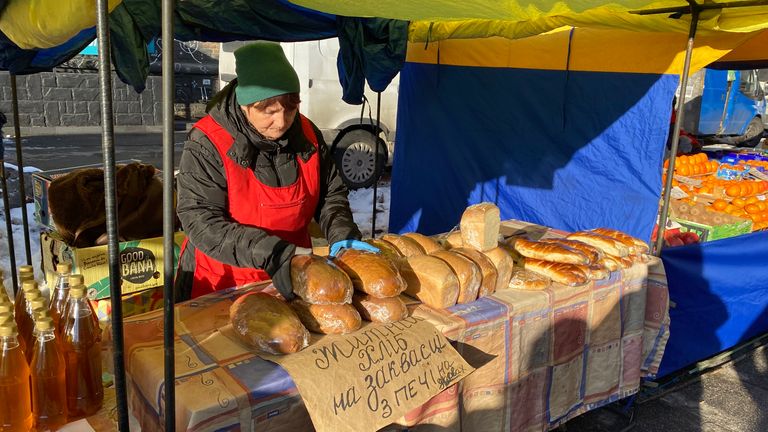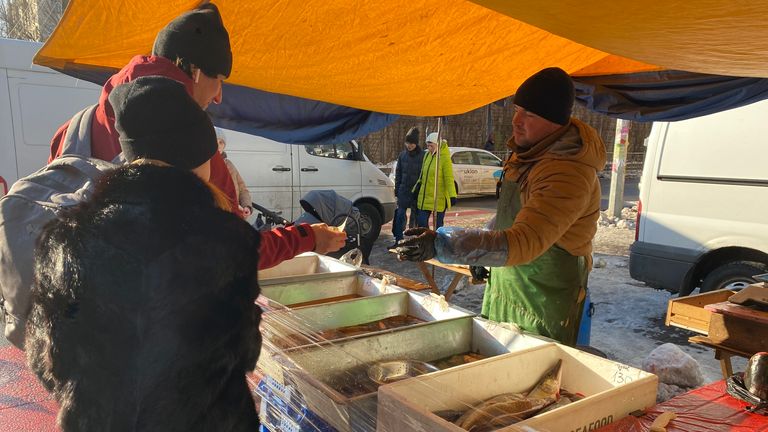 At the same time, he underlined the determination of residents to endure: "It's our cities, our homes. We don't want to leave. The Russians try to bring depression on our citizens… I talked to our citizens. They are very angry and ready to stay and ready to fight."
As for whether what Kyiv residents were having to endure could be likened to the Blitz spirit, the mayor said: "It is [a] pretty similar situation [to the] Second World War in London."
That spirit of defiance was on display at a local food market, where shoppers bustled from stall to stall almost as normal – despite the knowledge Russia could launch a new missile strike at any moment.
Halyna and Georgii Bohun said they have not left Kyiv since the first day of the full-scale invasion on 24 February.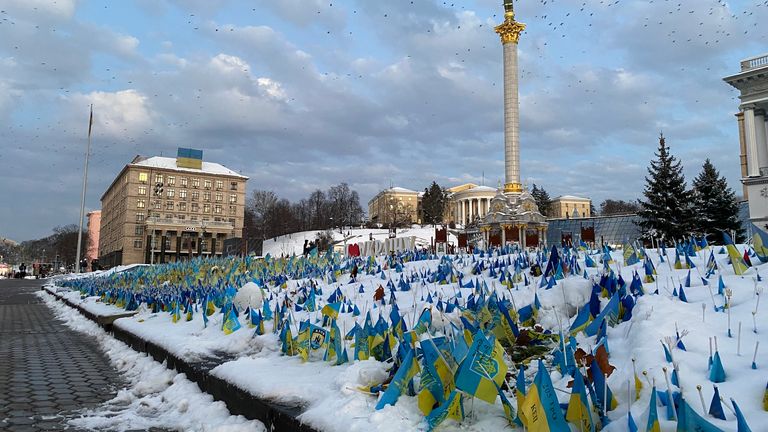 They likened their country's experience – in terms of carrying on despite the dangers – to what people in the UK felt during the Blitz.
"We were thinking: if they survived after such bombardment, we will also survive," Halyna, 60, a pharmacy worker, said.
Click to subscribe to Ukraine War Diaries wherever you get your podcasts
Her husband even compared Ukraine's President Volodymyr Zelenskyy to Winston Churchill.
"Sometimes they even use similar words, even their minds are similar," said Georgii, 73, a retired energy industry worker.
The pair said they had enjoyed a lull in missile strikes over the past week, but were ready for worse to come.
"We are not afraid," said Halyna. "What will be will be. But we are for freedom and only for our country's victory."