A summit between Boris Johnson and Vladimir Putin might be possible if Russia's president ceases "malign activity" against the UK and its allies, the defence secretary has signalled.
Ben Wallace said it was important to offer a "path out, a path to improvement" and called a landmark meeting between Mr Putin and US President Joe Biden this week a "really welcome start".
But the senior minister told Sky News that Western powers would judge Moscow on what it does next before any warming of ties, which have been brought to a post-Cold War low by Russia's annexation of Crimea in 2014 and the Salisbury spy poisonings.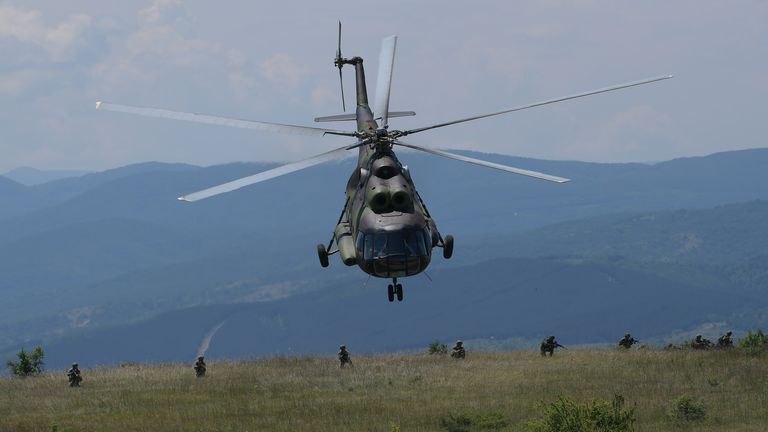 Asked if he thought the Kremlin might want relations with the UK to improve, the defence secretary said: "I hope so. But we will judge them on their actions. Diplomacy is only valuable if the actions that follow actually make a difference."
He said he remained concerned about an incident last month when the Russia-backed regime of Belarus forced a civilian airliner to land and seized a journalist on board.
Mr Wallace, who spoke on a two-day trip to Serbia this week, the first by a British defence secretary, also pointed to the poisoning of Russian opposition leader Alexei Navalny.
"We, unfortunately, still see malign activity. But I think we will judge President Putin by his actions," he said.
As to whether there was a chance of a UK-Russia summit, Mr Wallace indicated it was a possibility if the Russian president showed some positive signs of change.
"Boris Johnson is clearly open to meet anyone where there is an important step to be made and stepping towards normalising relations with Russia will obviously and hopefully come, but it comes following certain actions," he said.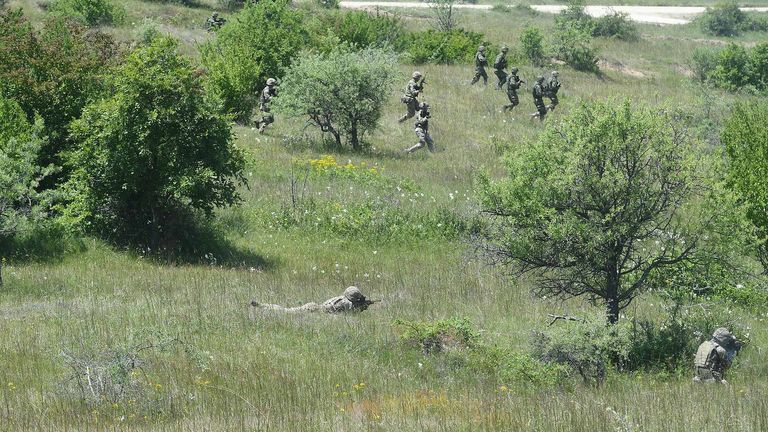 "Crimea is still illegally occupied in Ukraine and there are still things to resolve."
Pressed again on whether he hoped such a summit could possibly happen, the defence secretary said: "I don't want a permanent friction between Russia and the West. That is not in anybody's interest.
"It is not in the interests of the Russian people, it's not in the interests of the economy of Russia, it's not in the interests of my population and constituents either.
PM on 'disappointing' Russia relationship

"Listen, no one wants conflict. No one wants friction but that is not cost-free, you have to lift that based on behaviours."
He said the Kremlin must recognise and respect "other people's sovereignty and the international rule of law" before any improvement in relations, such as a lifting of sanctions, could happen.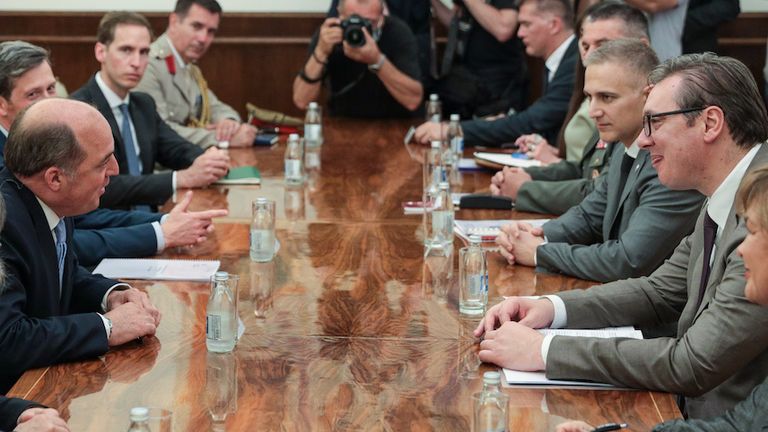 "But we've always got to offer people a path out, a path to improvement and I think that bilateral between President Biden and President Putin is a really welcome start," Mr Wallace added, referring to the summit in Geneva on Wednesday.
He was speaking on the sidelines of a multinational military exercise at a base in the south of Serbia, about six miles from the border with Kosovo.
Troops, equipped with armoured vehicles, a helicopter and a small drone, practised how to respond to a terrorist attack on a convoy and deal with rioting civilians, as Mr Wallace, Serbian defence minister Nebojsa Stefanovic and other officials watched from a stand.
'Mr Putin, are you a killer?'

With 70 British soldiers involved, the UK was the largest foreign contributor to the exercise – dubbed "Platinum Wolf" – which takes place across two weeks and, as well as Serbian forces, includes troops from eight other nations, such as France and the United States.
The visit by Mr Wallace is evidence of the UK's desire to strengthen ties with a country it once bombed as part of a NATO mission during the Kosovo War more than 20 years ago, but which it previously fought alongside during both world wars.
"The Balkans matter for the security of Europe," Mr Wallace said. "It's always mattered. That is why 80 years ago we were standing on hills together side by side pushing back the Nazis. That importance, that geographic importance, that strategic importance still matters today."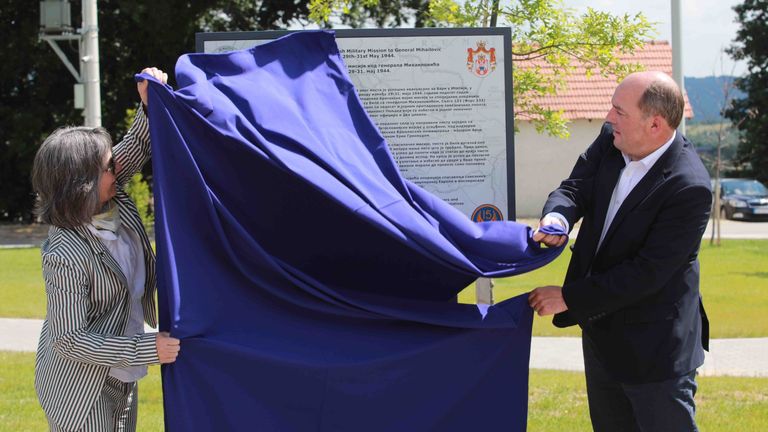 Underlining the challenges in this region, at the same time as British troops train with the Serbian military, forces from Serbia are conducting an exercise with their Russian and Belarussian counterparts in Russia.
Asked whose forces Serbia liked training with more – British or Russian – the Serbian defence minister told Sky News: "We are militarily neutral, so we don't have to prefer to train with either, we can choose both and that's our advantage.
He added: "We get the best from East and West in training capabilities, in learning about the tactics… As a militarily neutral country we want to work with everyone in order to get our army as professional as possible."
Donald Trump faces criminal charges over alleged hush money payment to adult film actress Stormy Daniels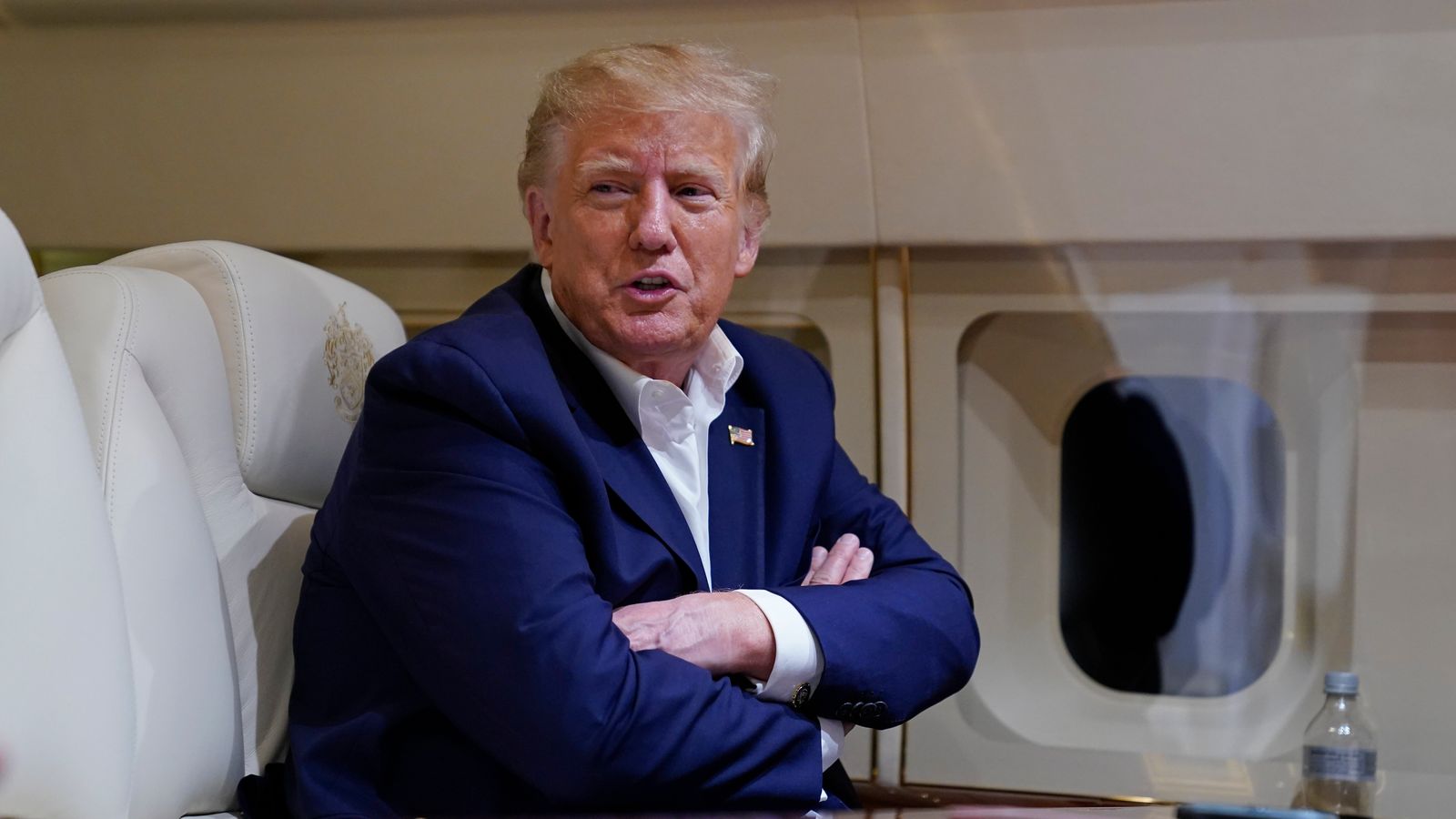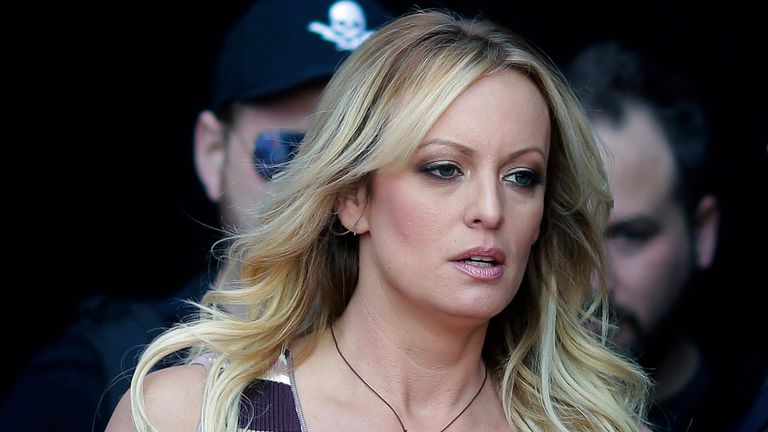 Donald Trump has been indicted on criminal charges arising from an alleged hush money payment to an adult film actress.
A grand jury in New York voted to indict Trump over possible offences related to a $130,000 (£105,000) payment to Stormy Daniels during the 2016 presidential election campaign.
It was allegedly made in exchange for Daniels' silence about an alleged sexual encounter she said she had with Trump a decade earlier.
He is the first former US president to face criminal charges in court, even as he makes a bid to retake the White House in 2024.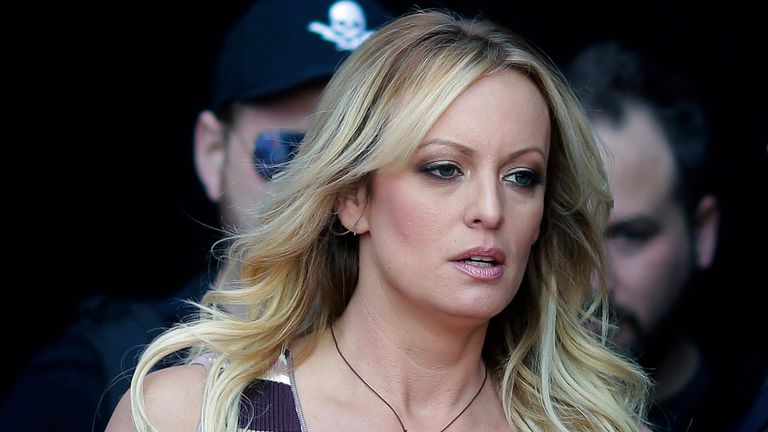 Trump, a Republican, said he was "completely innocent" and called the indictment "political persecution", with his lawyers saying they will "vigorously fight" it.
Live updates: Prosecutors launch criminal case against Trump
The Manhattan district attorney's investigation centred on accusations of money paid to Daniels and former Playboy model Karen McDougal, whom Trump allegedly feared would go public with claims they had extramarital sexual encounters with him.
Trump, 76, has denied having affairs with either woman.
His former personal lawyer Michael Cohen said he co-ordinated with Trump on the payments to Daniels, real name Stephanie Clifford, and also to McDougal.
Cohen pleaded guilty to campaign finance violations in 2018 related to the payments and served more than a year in prison.
Federal prosecutors said Cohen acted at Trump's direction.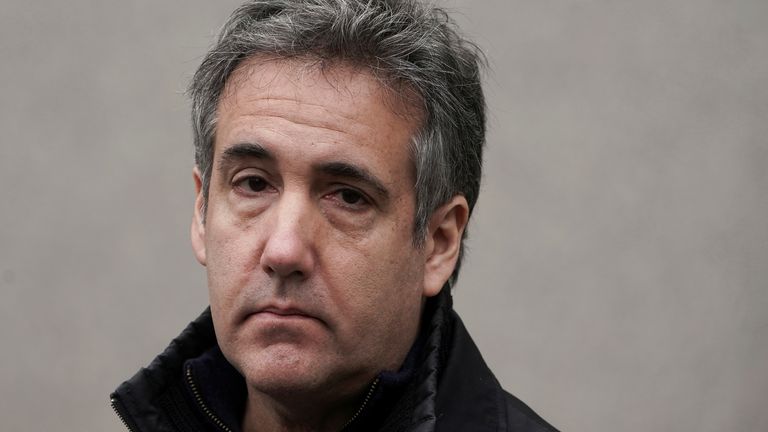 Trump said: "The Democrats have lied, cheated and stolen in their obsession with trying to 'Get Trump,' but now they've done the unthinkable – indicting a completely innocent person in an act of blatant election interference."
"Never before in our nation's history has this been done."
He added: "I believe this witch-hunt will backfire massively on Joe Biden."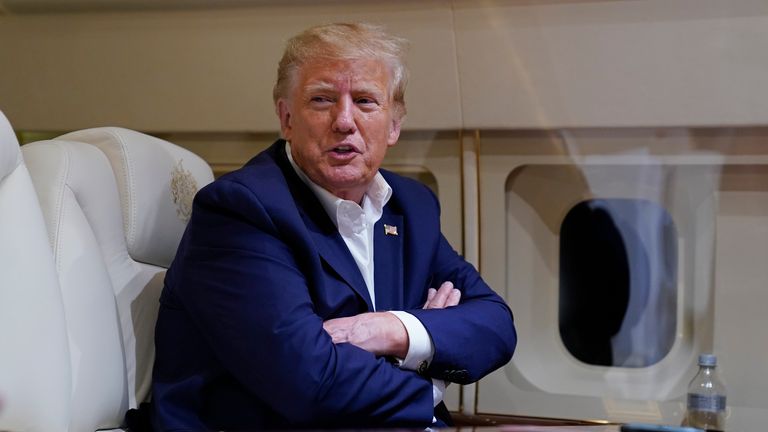 Read more:
Trump says investigations 'straight out of Stalinist Russia horror show'
Who is Stormy Daniels?
How many investigations is former US president facing?
Trump was expected to surrender to authorities next week.
He has denied any wrongdoing and has repeatedly attacked the investigation by district attorney Alvin Bragg.
His office has spent nearly five years investigating Trump and the grand jury has been hearing its evidence since January.
Trump son hits out at indictment
On Twitter, one of Trump's sons, Eric, wrote: "This is third world prosecutorial misconduct. It is the opportunistic targeting of a political opponent in a campaign year."
Amid speculation in recent weeks that the former American leader was due to be indicted, Trump urged his supporters to protest against the authorities if he was detained.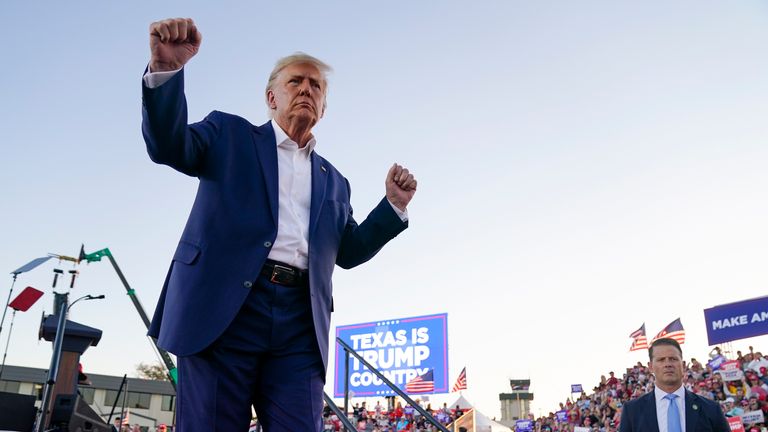 He published a long statement describing the investigation as a "political witch-hunt trying to take down the leading candidate, by far, in the Republican Party".
"I did absolutely nothing wrong," he said, before criticising a "corrupt, depraved and weaponised justice system".
Other ongoing cases Trump faces include a Georgia election interference probe and two federal investigations into his role in the 6 January 2001 insurrection at the US Capitol.
Donald Trump indicted: Who is Stormy Daniels and what is former president accused of doing?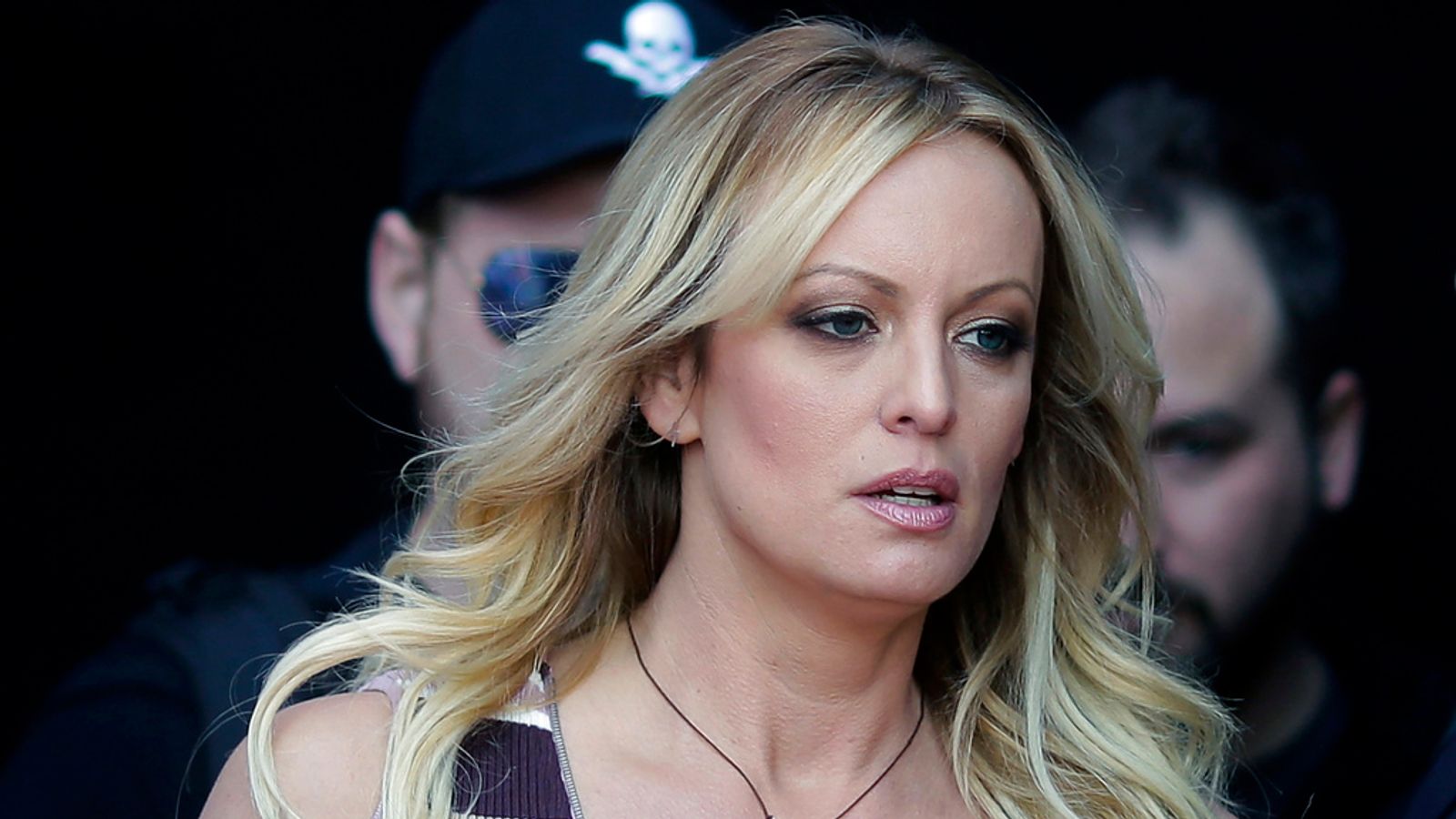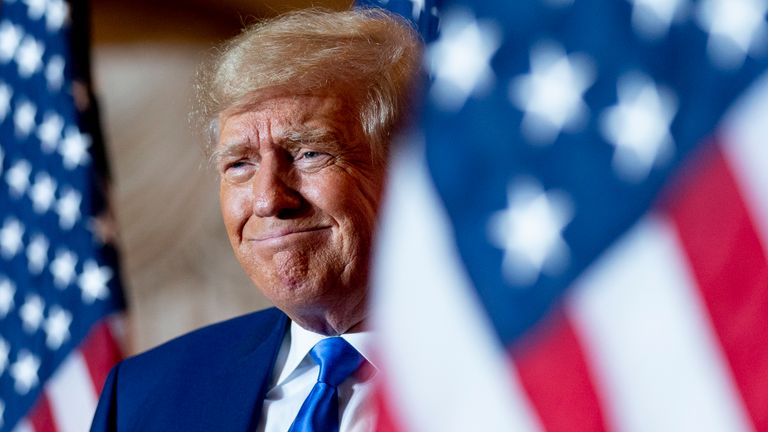 Donald Trump has been indicted by a grand jury in New York, making him the first ex-president to face criminal charges.
The case against him centres on a $130,000 (£105,000) payment made to adult film star Stormy Daniels during the final days of the 2016 presidential campaign.
Live updates – Prosecutors launch first ever criminal case against former president
What is Trump accused of doing?
Ms Daniels, whose real name is Stephanie Clifford, claims she had an affair with Mr Trump in 2006, which the former US president denies.
In 2016 when he was running for president, she offered to sell her story to the press.
Mr Trump's then-lawyer Michael Cohen was notified of her plans, resulting in a $130,000 (£105,000) payment being made to keep Ms Daniels quiet.
Once he was elected, Mr Trump reimbursed Mr Cohen by paying him more than double the original amount. He continued to deny the affair, however.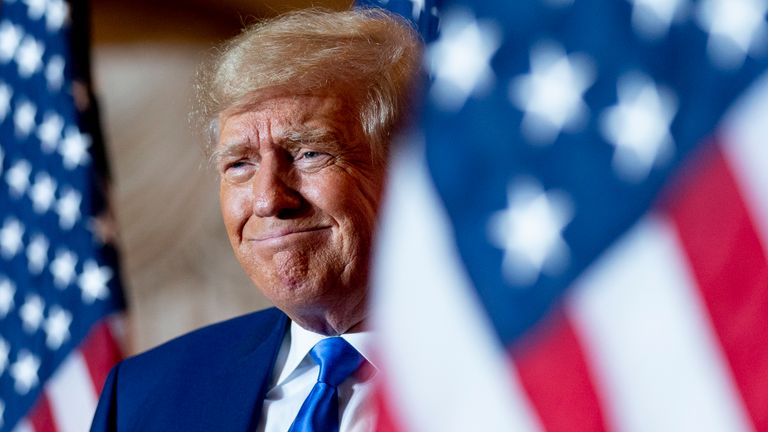 New York investigators have been looking into the former president's finances for years – originally led by former District Attorney Cyrus R. Vance Jr.
But when he was replaced with Alvin Bragg in 2022, Mr Bragg decided to drop the grand jury investigation into claims the Trump empire fraudulently inflated its real estate value.
Instead he decided to focus on the hush money case last summer, impanelling a grand jury (one assembled in secret to determine whether there's enough evidence to prosecute) in January.
Soon after Mr Cohen, who was jailed on several counts in 2018, was summoned by prosecutors.
According to court documents, Mr Trump falsely listed his former lawyer's reimbursement as "legal services".
What charges could Trump face?
It is not yet known what Mr Trump will be charged with.
But among the options for prosecutors is an accounting fraud charge over the payment made to Mr Cohen.
They could also decide to indict him on campaign fraud charges – as silencing Ms Daniels's claims could have helped propel him to power.
Mr Trump has described the investigation as a politically motivated "witch hunt".
Donald Trump indicted: Former president will want circus of New York court appearance as he claims he is the victim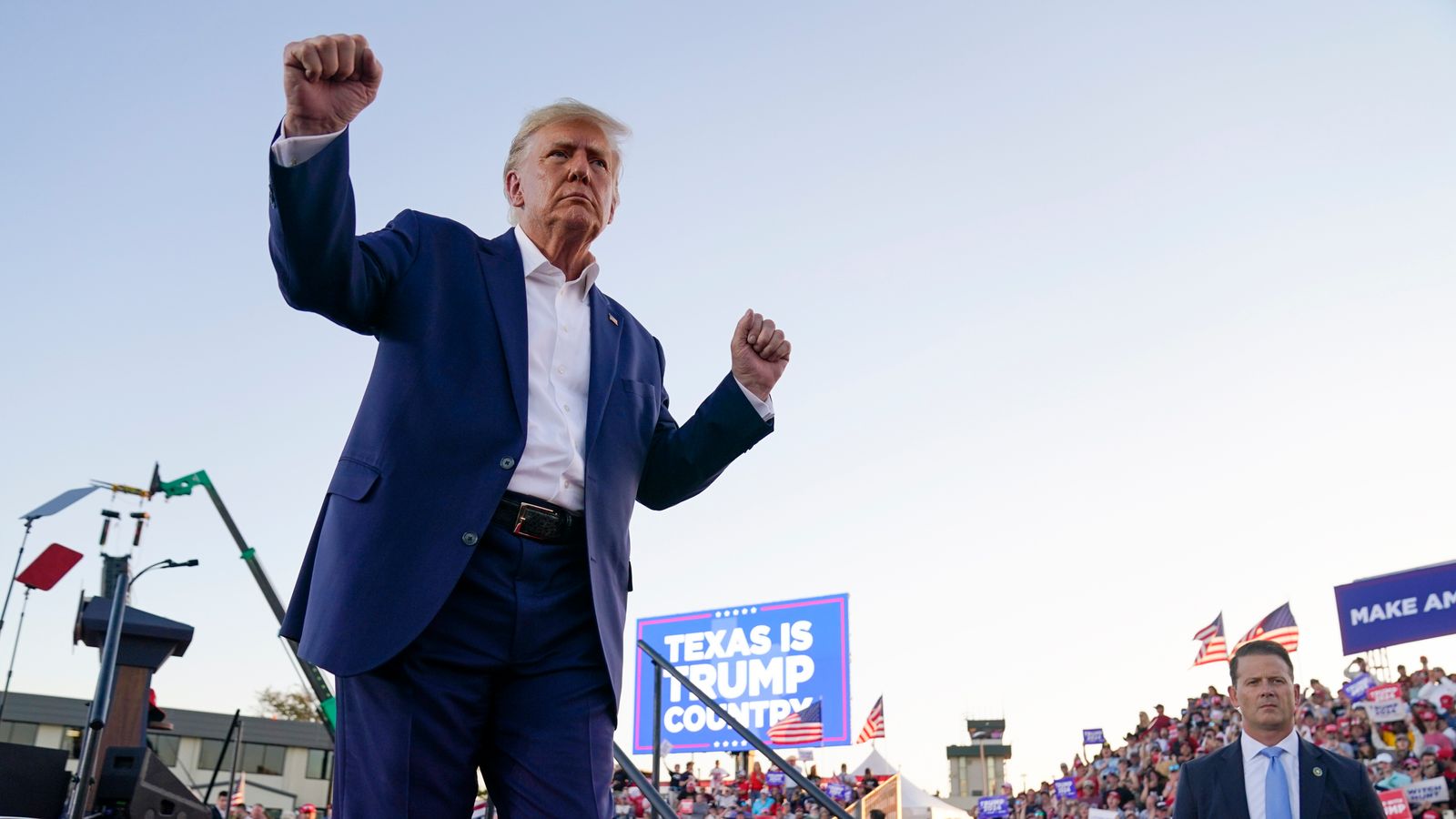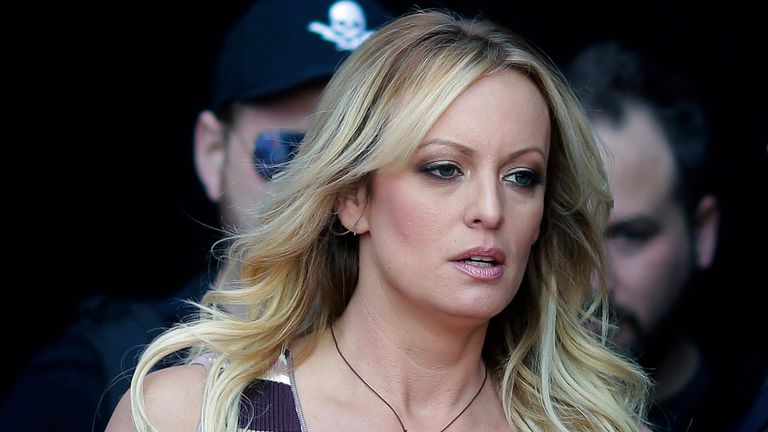 In the midst of a comeback, it is quite the comedown.
The courthouse in New York's Bowery district – aka 'Skid Row' before its gentrification – has seen its share of society's sad cases through the years.
A former president could hardly fall any further.
And yet its to this setting that Donald Trump will be brought for the common criminal treatment, notwithstanding a break with common criminal procedure.
Read more:
Follow live updates as Trump reacts to indictment
Who is Stormy Daniels and what is Trump accused of?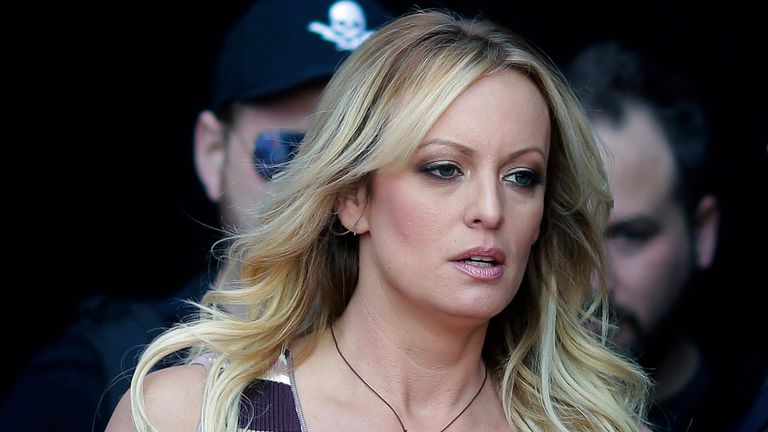 The court process in lower Manhattan will include the taking of personal details and fingerprints. There will also a photograph taken, the 'mugshot' of the Donald in the frame for a felony, potentially.
Trump is said to welcome the prospect of a New York appearance.
He wants the circus, believing it will cast him as the victim in an act of political aggression before an audience that's sufficiently sympathetic.
It's already worked for him. When he announced, prematurely, news of his arrest on his social media platform, his fundraising surged to more than $1.5 million.
Trump says he is victim of 'witch-hunt'

Trump being Trump stirs his support base, without doubt. But what he carries in close support he drops in those more distant.
The moderate Republicans and swing voters who turned their back on him in 2020, and at the recent mid-term elections, won't necessarily be turned round by a candidate who is criminally-adjacent on a number of fronts.
Don't forget that this particular case is the least serious that he faces, compared with investigations into the January 6th insurrection, the handling of classified documents and alleged attempts to overturn the 2020 election result in the state of Georgia.
Trump's claims of a political witch-hunt have found an echo among Republicans on Capitol Hill. Some of the party's House committee chairmen have called for the prosecuting district attorney, Alvin Bragg, to explain before Congress what they call "a politically motivated prosecutorial decision."
It is the mood music that plays in parallel to this New York case and, they might hope, the others. If Donald Trump can shake it off – and a number of legal experts believe it will be difficult to prosecute – he will undoubtedly portray that as supporting evidence of an overall effort by a weaponised justice system to target him politically.
It is the politics of justice and everyone, it seems, is having a say. In laying criminal charges, justice has begun to speak for itself.
In the meantime, America lives through history as it happens. Serious media organisations publish articles on the practicalities of a felon running the country, chin-stroking on how a conviction could impact on the operational capacity of the leader of the free world.
He is the unprecedented president, as ever.