The last century's space race was a competition between the world's great powers and a test of their ideologies. It would prove to be a synecdoche of the entire Cold War between the capitalist United States and the socialist Soviet Union.
The starting pistol in the race to the future was fired in 1961 when President John F Kennedy committed to "achieving the goal, before this decade is out, of landing a man on the moon and returning him safely to the Earth" and it ended with a US victory on 24 July 1969 when the crew of the Apollo 11 mission splashed down safely in the Pacific Ocean.
There are no such stakes in today's race. The values of the future aren't in question, merely the egos of three billionaires. One of these men is launching his private spacecraft off the planet on Sunday. Another follows suit soon after.
So here's how they compare and what you need to know: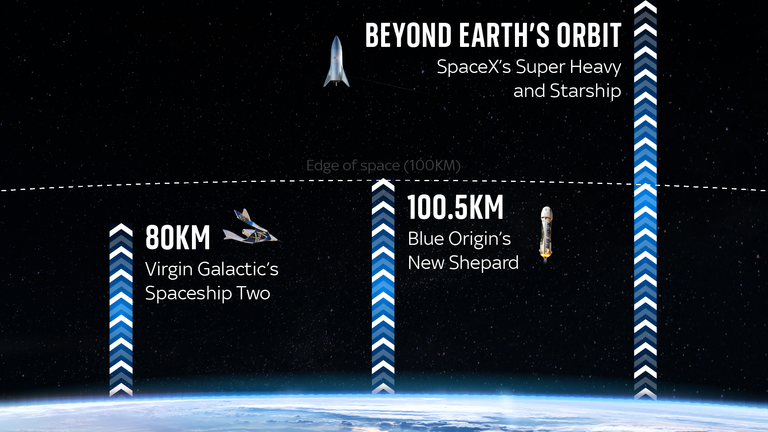 ---
Sir Richard Branson
Age: 70
Estimated Net Worth: $5.8bn (£4.2bn)
Company: Virgin Galactic
Launch date: 11 July
"My mum taught me to never give up and to reach for the stars," said Sir Richard Branson announcing that he was going to be among the first people his spaceflight company launches on a mission.
Unfortunately, not only will Virgin Galactic's mission fall short of the stars, the two-and-a-half hour mission will also fall short of space, at least according to the internationally agreed definition.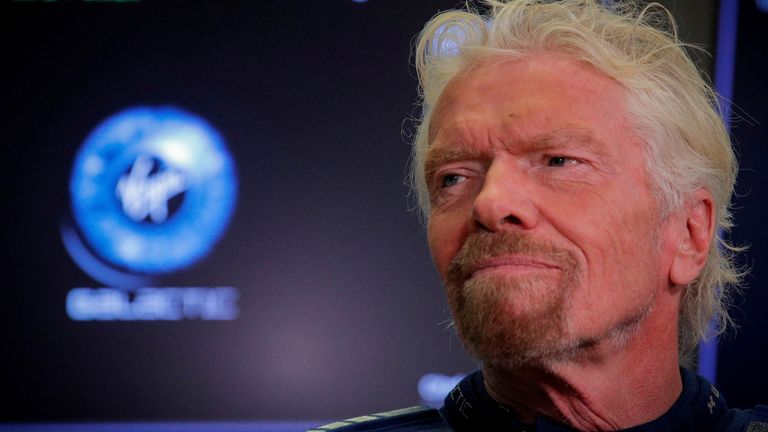 VSS Unity is a spaceplane (perhaps just a plane?) that launches in mid-air from the belly of a carrier aircraft at an altitude of about 15km, and then flies up to an altitude of about 80km, allowing the passengers to feel nearly weightless for approximately six minutes and glimpse the curvature of the Earth.
The problem for Sir Richard is that the Federation Aeronautique Internationale (FAI) defines the boundary between Earth's atmosphere and outer space as 100km above Earth's mean sea level, the so-called Karman Line, 20km higher than he is going to travel.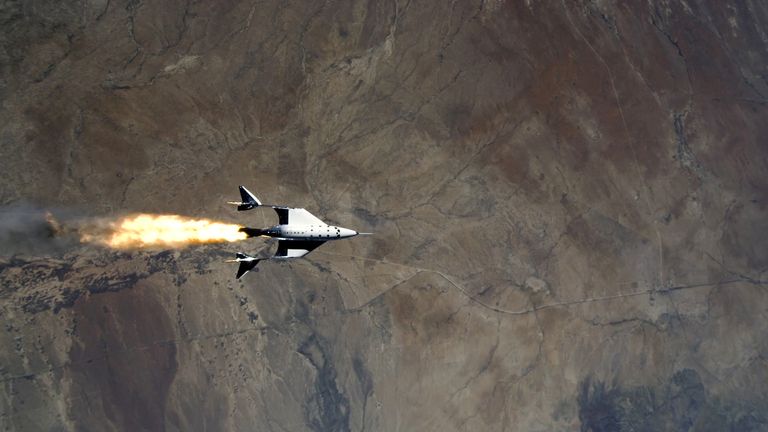 The definition of the edge of space is a bit of a challenge. Earth's atmosphere doesn't suddenly end but becomes progressively thinner at greater altitudes. In very simple terms, physicist Theodore von Karman's solution was to define the edge of space as the highest point at which an aircraft could fly without reaching orbital velocity.
While Karman himself and the FAI regards this altitude as 100km, Sir Richard has the US Air Force and NASA on his side. They both place the boundary of space at 80km above mean sea level, partially because putting it at 100km would complicate issues regarding surveillance aircraft and reconnaissance satellites for the US – although the Department of Defence subscribes to the FAI definition.
It's not clear whether this definition is covered by the small print of Virgin Galactic's customer tickets, but ultimately the company aims to be operating multiple space tourism flights a year, and already has more than 600 customers for the $250,000 (£189,000) seats – including Justin Bieber and Leonardo DiCaprio.
---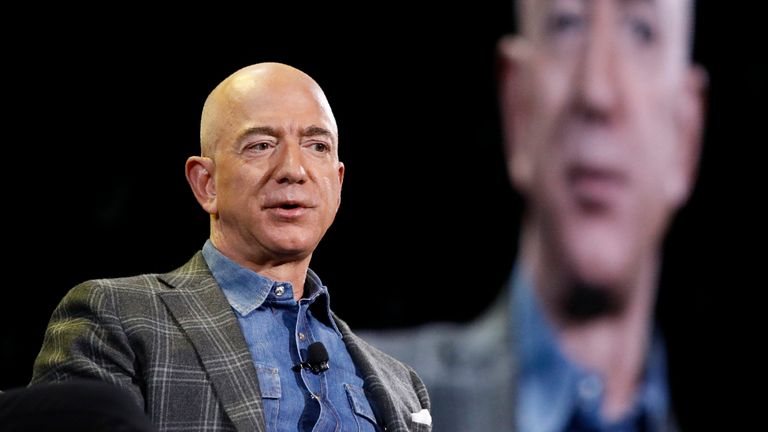 Jeffrey Bezos
Age: 67
Estimated Net Worth: $198bn (£144bn)
Company: Blue Origin
Launch date: 20 July
"Ever since I was five years old, I've dreamed of traveling to space. On 20 July, I will take that journey with my brother," said Jeff Bezos, announcing his seat on a journey to the edge of space.
Blue Origin's New Shepard rocket is capable of actually making it there, with a maximum achieved altitude of above 100km, but how high it will bring its four passengers hasn't yet been confirmed.
These passengers will be Jeff Bezos, his brother Mark, a mystery customer who paid $28m (£20m) for the seat in an auction, and 82-year-old Mary Wallace "Wally" Funk, a woman who had astronaut training in the 1960s but was denied the chance to go into space because of her gender.
While the mission will be scooped to launch by Virgin Galactic, by inviting Wally Funk it has managed to scoop Branson on getting a famous victim of gender injustice into space – she had previously put money down to fly with Virgin Galactic.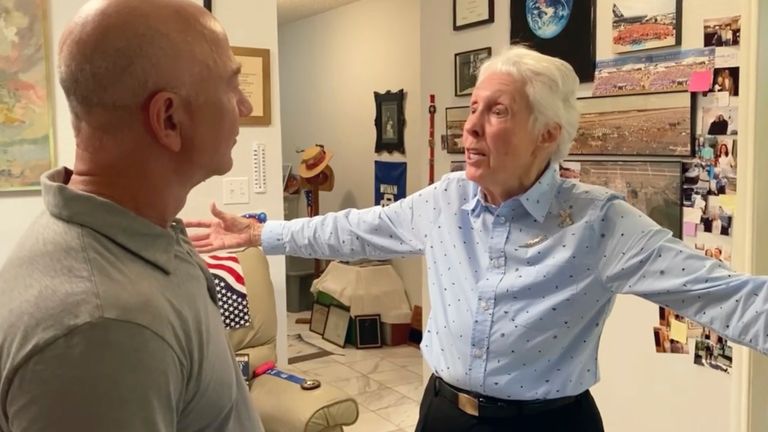 It will take three minutes to take the passengers up to the required altitude, at which point they will have three minutes more in which to enjoy their sudden near-weightlessness. They'll be allowed to unbuckle their seatbelts and float around, as well as examine the curvature of the Earth through one of the capsule's windows. Just over 10 minutes after launch, the spacecraft will land back on Earth.
The 20 July flight will fittingly occur on the anniversary of the moon landings in 1969, but unlike the Apollo missions there will be no human piloting the modules. Instead, Blue Origin's New Shepard spacecraft is completely autonomous and will follow a programmed mission timeline before parachuting back to Earth.
The company has said that it expects to sell seats for more tourism flights in the future, but it isn't clear how this will happen and the tickets for New Shepard are yet to go on general sale.
---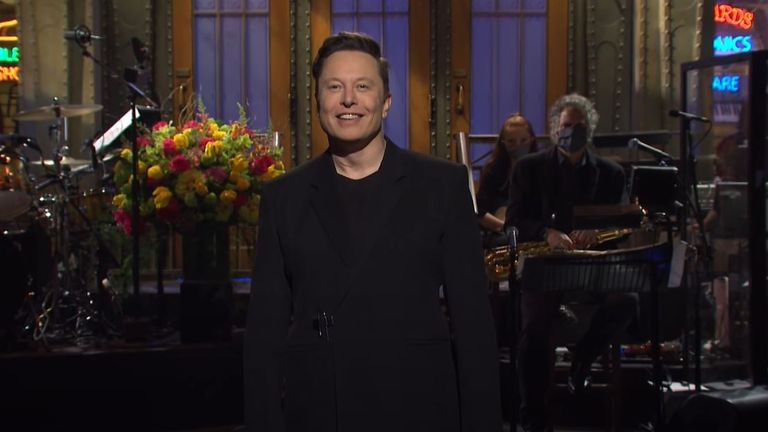 Elon Musk
Age: 50
Estimated Net Worth: $167bn (£121bn)
Company: SpaceX
Launch date: Unknown
"I want to die on Mars – just not on impact," Elon Musk once quipped, although he hasn't announced his immediate intention to travel into space at all.
Unlike both Bezos and Branson, Musk's private spaceflight company, SpaceX, has a long and successful history of launching payloads way beyond the 100km mark.
SpaceX has announced it will be launching an all-civilian mission into orbit by the end of the year, with the passengers actually orbiting around the planet for up to four days before returning to Earth.
All four crew seats on the mission have been paid for by Jared Isaacman, the founder of Shift4 Payments, who has declined to reveal the costs.
Isaacman is donating two of the seats to St Jude Children's Research Hospital in Memphis, with one being given to a staff member there, and another intended to be raffled off to a member of the public. He hopes to raise $200m (£145m) for the hospital, alongside a $100m (£72m) donation of his own.
Elon Musk hasn't mentioned flying on this mission himself, although he has long articulated a plan to travel to Mars, plans that have been described as a dangerous delusion by Britain's chief astrophysicist Lord Martin Rees.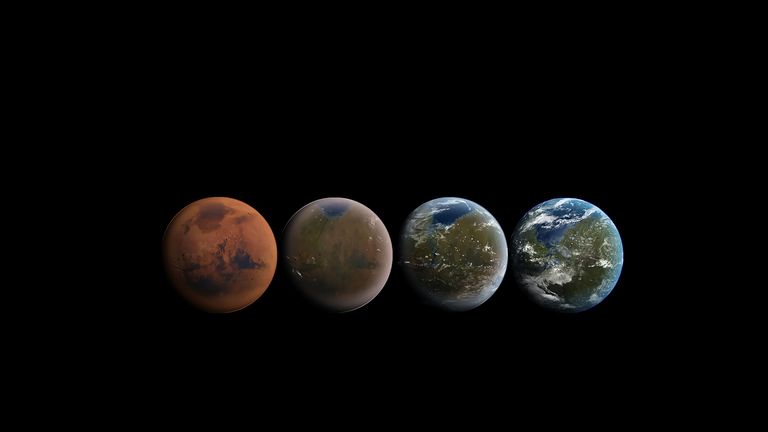 Back in 2016, Musk outlined his vision of building a colony on Mars "in our lifetimes" – with the first rocket propelling humans to the Red Planet by 2025.
For many years the company used an image of the Martian surface being terraformed (turned Earth-like) in its promotional material. However, a NASA-sponsored study published in 2018 dismissed these plans as impossible with today's technology.
Recently Musk has tweeted he believed it was "possible to make a self-sustaining city on Mars by 2050, if we start in five years" but as of yet, SpaceX has not planned any missions to the planet.
Schools Bill axed in current form, Education Secretary Gillian Keegan confirms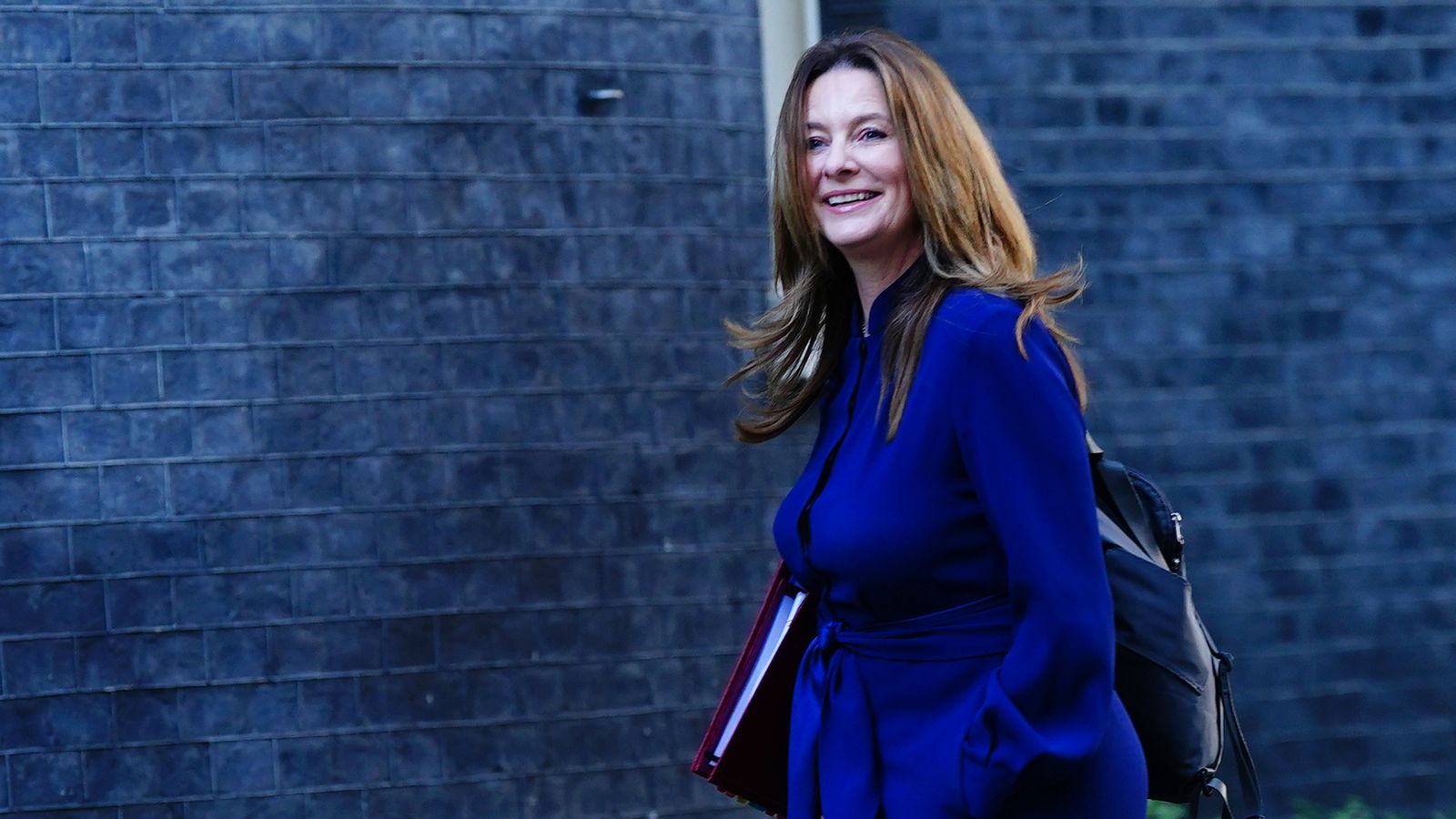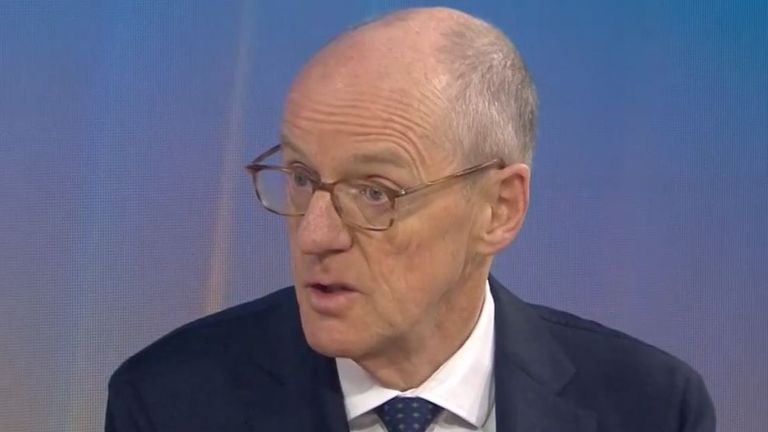 A bill through which the government promised to "raise education standards across the country" through a range of measures has been axed in its current form, Education Secretary Gillian Keegan has confirmed.
In her first appearance in front of the Educations Committee in her new role as secretary of state, Ms Keegan told MPs that the Schools Bill will not progress to its third reading.
It is the government's third policy reversal this week.
The government had previously said the bill, which was launched back in May, would "underpin the government's ambition for every child to receive a world-class education, no matter where in the country they live".
The legislation contained proposals to support schools to join strong, multi-academy trusts, introduce registers for children not in school and to give Ofsted more powers to crack down on unregistered schools operating illegally.
Politics hub: Health secretary says 'my door is open' as ambulance strike looms
Ministers had said the bill "delivers the primary legislation needed to strengthen the school system, as well as essential measures to keep children safe".
Ms Keegan told MPs: "I can confirm that the Schools Bill will not progress in the third session [of Parliament]," Ms Keegan tells MPs.
"There's been a lot of things we've had to focus on.
"However we do remain committed to the very many important objectives of the bill, and we will be prioritising some aspects of the bill as well to see what we can do."
The bill has not progressed any further since September, when peers in the House of Lords removed key clauses that would have given the Department of Education significant powers over how academies operate.
Ms Keegan said that a register of children not in school is still "definitely a priority" for the government.
Schools may get Strep A antiobiotics

The government had proposed the creation of local authority-administered registers for children not in school which, it said, would allow the government to support local authorities to make sure they know where every child is being educated, that it is of the right quality, and that support is offered to home educating families.
The bill also committed to moving to a direct National Funding Formula which would make sure every school received funding on the same basis, wherever it is in the country.
Read more:
Children struggling with talking after pandemic
Girls routinely get better grades than boys in class – why?
Schools that ban afros and cornrows 'may be breaking the law'
Elsewhere in the committee hearing, Ms Keegan suggested some institutions have "lost their way" on debating "difficult issues".
Asked how the Department for Education (DfE) plans to enforce political impartiality in schools, she said she believes the "vast majority" of teachers take that responsibility "extremely carefully".
Ambulances will go to 'life-threatening' calls during strikes but may not attend falls, Health Secretary Steve Barclay says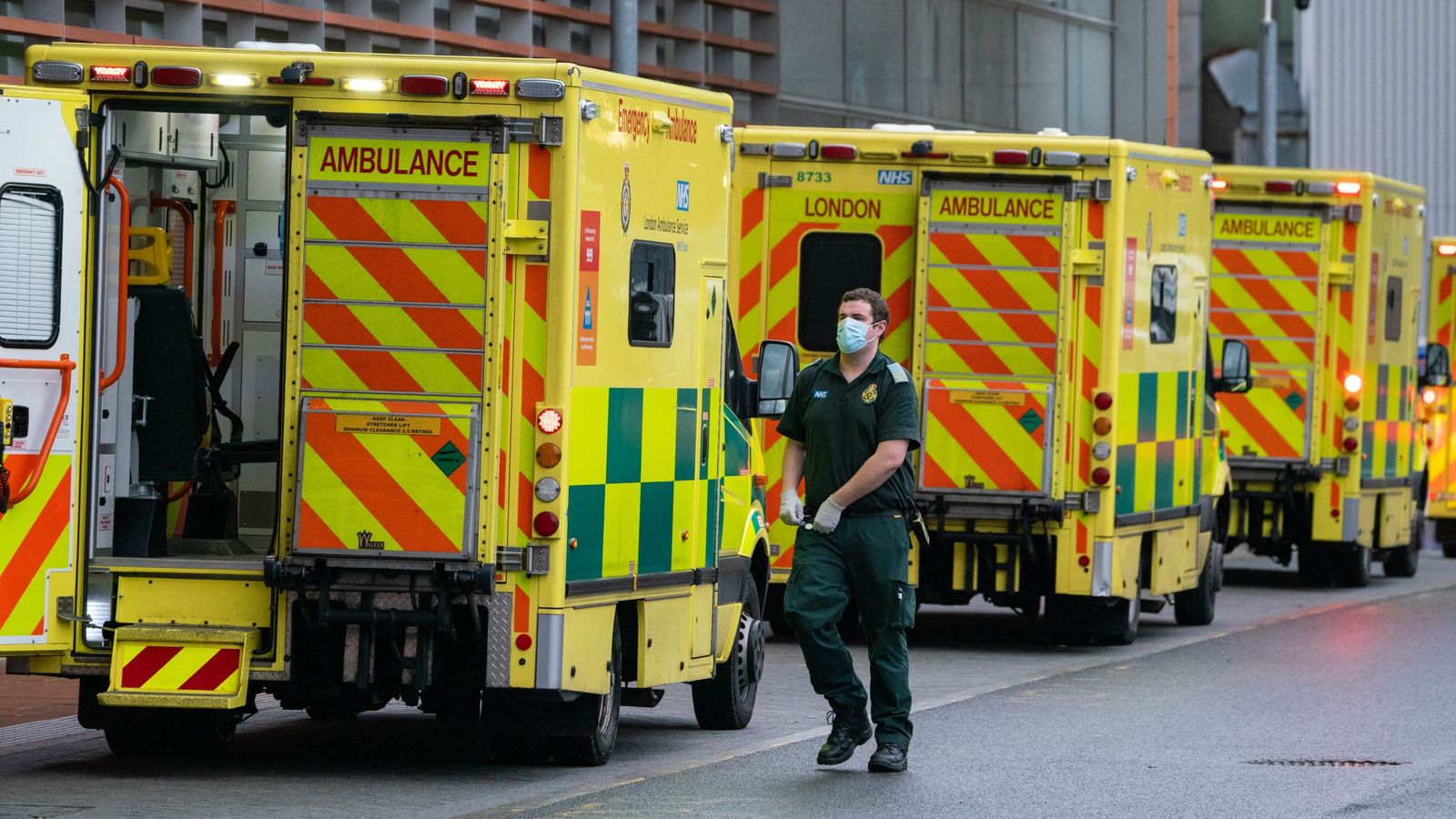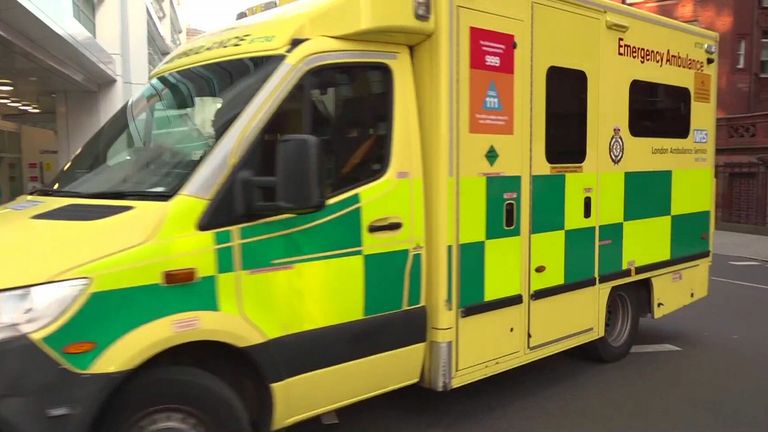 Ambulances will be dispatched to "life-threatening" Category 1 calls during the two days of industrial action this month but may not attend if an elderly person has a fall, Health Secretary Steve Barclay has suggested.
Asked whether an elderly individual who has had a fall will receive help on two strike dates – 21 and 28 December – Mr Barclay told Sky News the government is discussing what will be covered with the trade unions.
"They have said that they will cover life-threatening conditions.
"So there's four categories of call: Life-threatening, which is Category 1, emergency, which is Category 2. Those tend to be things like heart attacks and strokes. So your case would often be classed as a Category 3 or Category 4.
"At the moment, the trade unions are saying those things wouldn't be covered."
Health secretary says 'my door is open' as ambulance strike looms – politics latest
Pressed on whether an ambulance would arrive if somebody has had a suspected heart attack, he added: "Well, the indication from the trade unions is that it would."
Asked about possible strokes, Mr Barclay replied: "Well we are having those discussions. Obviously the trade unions said to us they didn't want to get into the details of exactly what derogations, what things would be covered and what would not until they announced the date of the strike.
"Now they have done that, there are discussions that will take place tomorrow in terms of what exactly will be covered by that."
Share your story about the NHS as it faces acute pressure this winter
More than 10,000 ambulance workers across nine trusts in England and Wales will strike on 21 and 28 December as part of coordinated industrial action by the GMB, Unison and Unite unions in a row over pay.
Ambulance workers from the GMB union, including paramedics, emergency care assistants, call handlers and other staff, will strike at the following trusts:
• South West Ambulance Service
• South East Coast Ambulance Service
• North West Ambulance Service
• South Central Ambulance Service
• North East Ambulance Service
• East Midlands Ambulance Service
• West Midlands Ambulance Service
• Welsh Ambulance Service
• Yorkshire Ambulance Service
Unite said more than 1,600 of its members at the West Midlands, North West and North East ambulance service trusts would also join the walkout on 21 December.
Ambulance workers who are members of Unison will join the strike at five services in England: London, Yorkshire, the North West, North East and South West.
Ambulance staff to strike in December

The strikes will go ahead after the Royal College of Nursing staged their second walkout, which was also over pay.
Last week, workers across the ambulance services and some NHS trusts voted to take industrial action over the government's 4% pay award, which the GMB union has described as another "massive real-terms pay cut".
The government says it cannot afford such demands, and increasing wages higher than inflation will push prices up higher.
The union said on Tuesday that its representatives will now meet with individual trusts to discuss requirements for "life and limb cover" on the two confirmed dates.
Read more:
Christmas rail strikes to go ahead as union rejects offer from operators
Military could be deployed to help limit Christmas strike disruption
Rachel Harrison, GMB national secretary, said: "The government could stop this strike in a heartbeat – but they need to wake up and start negotiating on pay."
Unite called the action a "stark warning" to the government, which it urged to stem the "crisis" engulfing the NHS.
The union said it would maintain essential emergency cover for patients.
Abolishing House of Lords would spark 'fundamental challenges', Speaker warns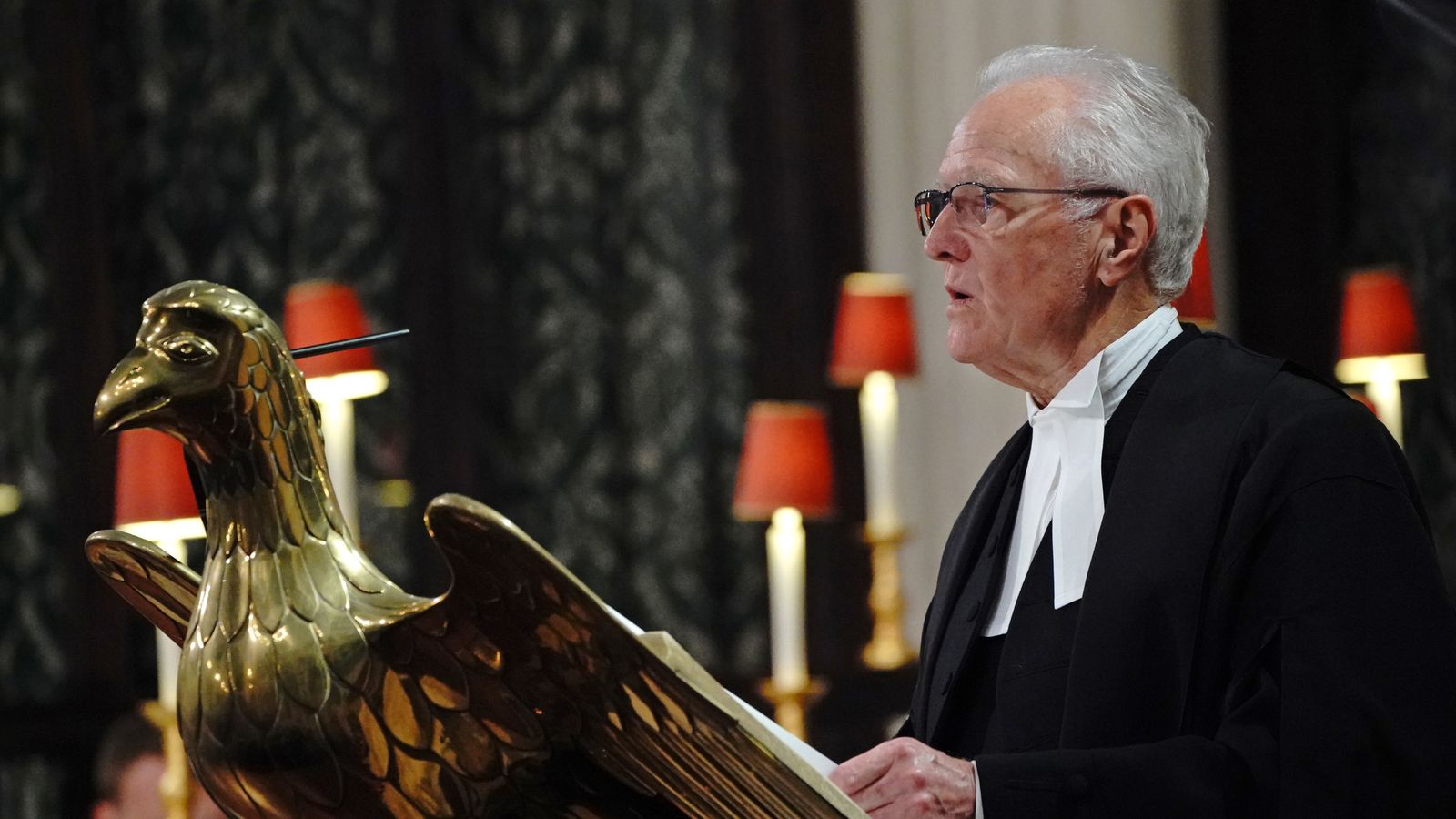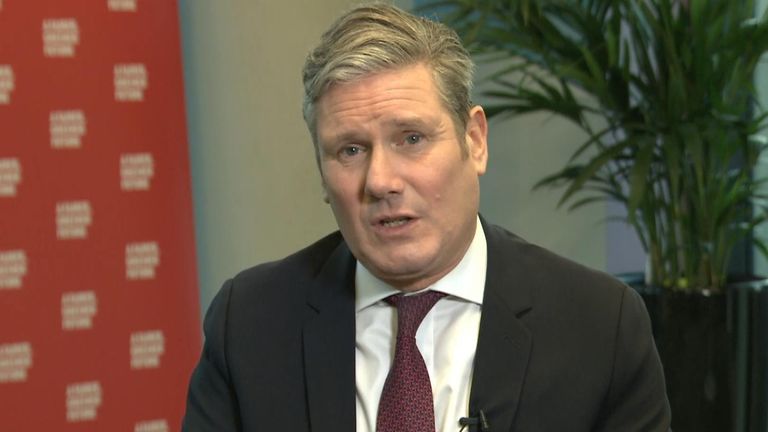 The Speaker of the Lords is set to condemn Labour's plans to abolish the second chamber, claiming changing it to a fully elected House would "present fundamental challenges".
Sir Keir Starmer announced the plan on Monday – alongside former prime minister Gordon Brown – as the pair insisted a new Labour government would ensure "the biggest transfer of power out of Westminster and Whitehall [that] our country has seen".
But while Lord McFall – once a Labour MP himself – agrees with the need to reform the red benches, he will criticise the direction the party is taking.
He fears it could "threaten both the balance of our constitution and our capability across parliament to deliver good and effective legislation".
Giving a lecture to the Hansard Society in Westminster later today, he is expected to say: "The House of Lords needs to keep up with the times.
"If it doesn't, it will decline, and that's bad for our politics and our democracy."
'We want to abolish the House of Lords'

Lord McFall will recommend making the chamber "smaller, more inclusive and more representative of all parts of the United Kingdom".
But he will warn about the need for buy-in to the plans from across the political spectrum, saying "previous failed attempts at far-reaching change illustrate that without agreement across parties even the most worthy proposals could be found wanting".
The Speaker will also say the electorate "makes their decisions based upon the issues that matter to them" rather than constitutional reform, adding: "While I think that the future of the House of Lords is important, I am not certain it ranks above topics such as health, education and the economy for most voters."
Sky News contacted Labour for a response, but the party declined to comment.