Co-op, Lidl, and Tesco Express adjust opening times to allow workers to enjoy Euro 2020 final
Business leaders say employers should be willing to be flexible on working hours on Monday, to enable football fans to celebrate England's Euro 2020 victory… or recover from defeat.
England face Italy in the tournament on Sunday night in their biggest game for men's football since the 1966 World Cup final.
The match will be over by 10pm if it is settled in normal time but if extra time and penalty shoot-outs are required, it could be closer to 11pm before a result is known.
Dr Roger Barker, policy director of the Institute of Directors, said: "For most of us, this is a once in a lifetime moment.
"Business leaders, just like their staff, will undoubtedly be glued to their screens on Sunday night.
"I am sure that many will be a little bit more forgiving if employees are not quite as bright-eyed and bushy-tailed as they might normally be on a Monday morning!"
John Foster, director of policy at the Confederation of British Industry, said: "The success of the England football team has lifted spirits across the nation, made Neil Diamond the soundtrack to the summer, and provided a timely boost for firms selling beer, barbecues, and bunting.
"Conversations will no doubt be taking place in workplaces throughout England as employers and employees look to strike a sensible balance for Sunday's final.
"Where possible, businesses will be looking to show flexibility and a bit of common sense to allow their teams to enjoy the occasion. Come on England!"
Supermarket chain Lidl was one of the first to step up, announcing that the opening times of its stores would be delayed by an hour on Monday if England win.
The company said: "Shoppers and staff alike are likely to appreciate a Lidl extra time first thing."
It came after the Trades Union Congress asked bosses to consider allowing workers a later start on Monday, possibly allowing them to make up the time at a later date.
General secretary Frances O'Grady also called for bosses to show flexibility towards the 2.2 million people who would be working on Sunday, many of them key workers.
"Many of them will want to watch the match, and they should be able to, either at work or by finishing early and making up the time," she said.
Hannah Essex, co-executive director of the British Chambers of Commerce, said: "Firms already set up to work flexibly should be able to easily plan for allowing staff short periods of time off.
"Ultimately there will be some jobs where it will be difficult but I'm sure most employers will be thinking about allowances to ensure everyone stays onside."
England fans climb on to buses

A spokesman for Prime Minister Boris Johnson said: "We would want businesses who feel able to consider it if they can, but we recognise it will vary depending on the business and company."
Others want to go further – a petition has been set up on the Parliament website by football fan Lee Jones calling for a one-off holiday on Monday if England can beat Italy at Wembley.
Mr Jones set up the petition on Thursday and by 2pm on Friday, it had more than 330,000 signatures.
The prime minister's spokesman said: "I don't want to pre-empt the outcome of Sunday's match. Clearly we want England to go all the way and win the final, and then we will set out our plans in due course."
Mr Jones told the radio station Heart: "I appreciate [the prime minister] wanting to wait and see, but we want to get ready for it – we're excited."
Mr Johnson has said pubs can stay open until 11.15pm on Sunday to reduce the risk of customers being told to leave before the match ends if it goes to extra-time.
Why the problem of prepayment meters won't go away for vulnerable energy customers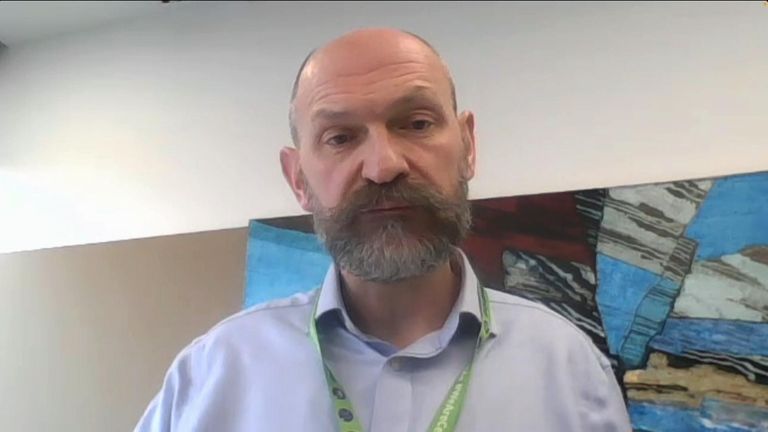 One thing the energy industry agrees on in theory – if not, it turns out, in practice – is that forcing prepayment meters on vulnerable customers is unacceptable. 
The widespread revulsion at British Gas debt collectors forcing entry to the homes of families is deserved and universal.
Less clear-cut is what to do about the underlying cause.
The industry calls it the "affordability crisis" but those facing the reality know it simply as poverty.
Forced installation of prepayment meters (PPMs) is a miserable practice that, until the energy crisis, existed at the margins, affecting only the poorest or most reluctant of bill payers.
The explosion in energy prices has pushed it closer to the mainstream.
PPMs are supposed to be a last-resort in response to a challenge that has always faced utility providers; what to do about those households who cannot or will not pay their bills, and who continue to run up unsustainable debt?
Forty years ago, when gas and electricity meters were commonplace and tampering was a criminal, occasionally fatal, offence, affordability was self-regulating. If you did not have 50p to feed the meter the lights stayed off.
In the age of near universal connection the responsibility for balancing ability and willingness to pay, and the right to essential utilities, lies with the energy companies themselves.
It's an issue the regulator Ofgem has grappled with since its inception.
An ongoing issue for Ofgem
In 2009 it asked suppliers not to disconnect pensioners or any home with under-18s in the coldest months between October and March, and to reconnect anyone inadvertently cut off within 24 hours.
In the last decade PPMs have been the mechanism for managing debt. They are supposed to prevent customers from going deeper into arrears by requiring them to pay upfront with payment cards or emergency credit from suppliers.
In practice they are a digital version of the old coin meters. Those who cannot pay end up self-disconnecting.
Read more:
British Gas prepayment allegations – what you need to know
How do prepayment meters work and what are the rules?
Ofgem's licence conditions have banned forced installation for vulnerable customers since 2018, and "suppliers must not disconnect certain vulnerable customers during the winter, or disconnect anybody whose debt the supplier has not taken all reasonable steps to recover first by using a PPM".
That was plainly not the case in the British Gas examples highlighted by The Times, but it should be said even Ofgem believes PPMs have a place.
Support for prepay meters
Its chief executive Jonathan Brearley told MPs this week they were a reasonable recourse for customers who can pay but will not.
Underlying that is the reasonable assumption that suppliers should get paid, and that they have a responsibility to ensure customers do not run up unsustainable debts.
The practical challenge of the current crisis is straining those principles.
The boss of British Gas' owner, Centrica, has said

The energy industry and charities estimate up to 40% of households are spending more than 10% of their income on energy.
Ofgem's own figures show close to one million people are in arrears on electricity payments and nearly 800,000 for gas, with no agreed plan to manage debt reduction.
The least well-off customers are routinely offered payment plans or emergency credit, around half of which is never repaid.
Retail suppliers privately say they cannot afford to offer such support on the scale that may currently be required.
Industry sources say the collective debt book is thought to run to around £2.5bn – around £2bn of which is considered bad debt.
The week that Shell announced profits of more than £32bn is a tough one in which to plead poverty, but the retail industry is separate from energy production, with regulated prices that have seen almost 30 companies forced out of business in the last 18 months.
A watershed moment for those in the market to reconsider?
That's why, with wholesale prices falling, suppliers are calling on government to cancel a scheduled reduction in energy support that will increase prices, and distress to the poorest households, from April.
There's little question that for those on the receiving end, forced installation of a PPM is a dehumanising bureaucratic device.
It's possible too that anyone who runs up unsustainable debts heating their home satisfies a definition of vulnerability.
The industry-wide pause on using court warrants gives everyone with a stake in the market a chance to reconsider and may prove a watershed but there are no easy options or solutions.
Ofgem has recently argued for a subsidised social tariff, offering cheaper rates to defined vulnerable groups. The review of PPMs may also ask if it is ever okay to allow someone to be cut off.
Water companies cannot turn off the taps, but if the same applied to energy, how can commercial supply be sustainable in a medium term of elevated energy costs?
A meaningful review will have to examine the court process, which since the cost of living crisis has seen magistrates asked to approve hundred of warrants at a time and take suppliers at their word that due diligence has been done.
Unless government legislates to remove suppliers right to access customers homes the court process will be central to reform.
Centrica chief executive Chris O'Shea said this week that the plight of his energy customers was symptomatic of a wider affordability crisis for basic essentials, including housing.
As the man ultimately responsible for British Gas's actions he may not be the most sympathetic witness, and the answer can never be to drill the locks of the disabled, but he had a point.
Bank of England hikes interest rates by 0.5 percentage points in tenth consecutive rise
The Bank of England has hiked interest rates by 0.5 percentage points taking the base rate to 4%.
Business secretary 'horrified' at claims British Gas sent debt firm who broke into homes to install prepay meters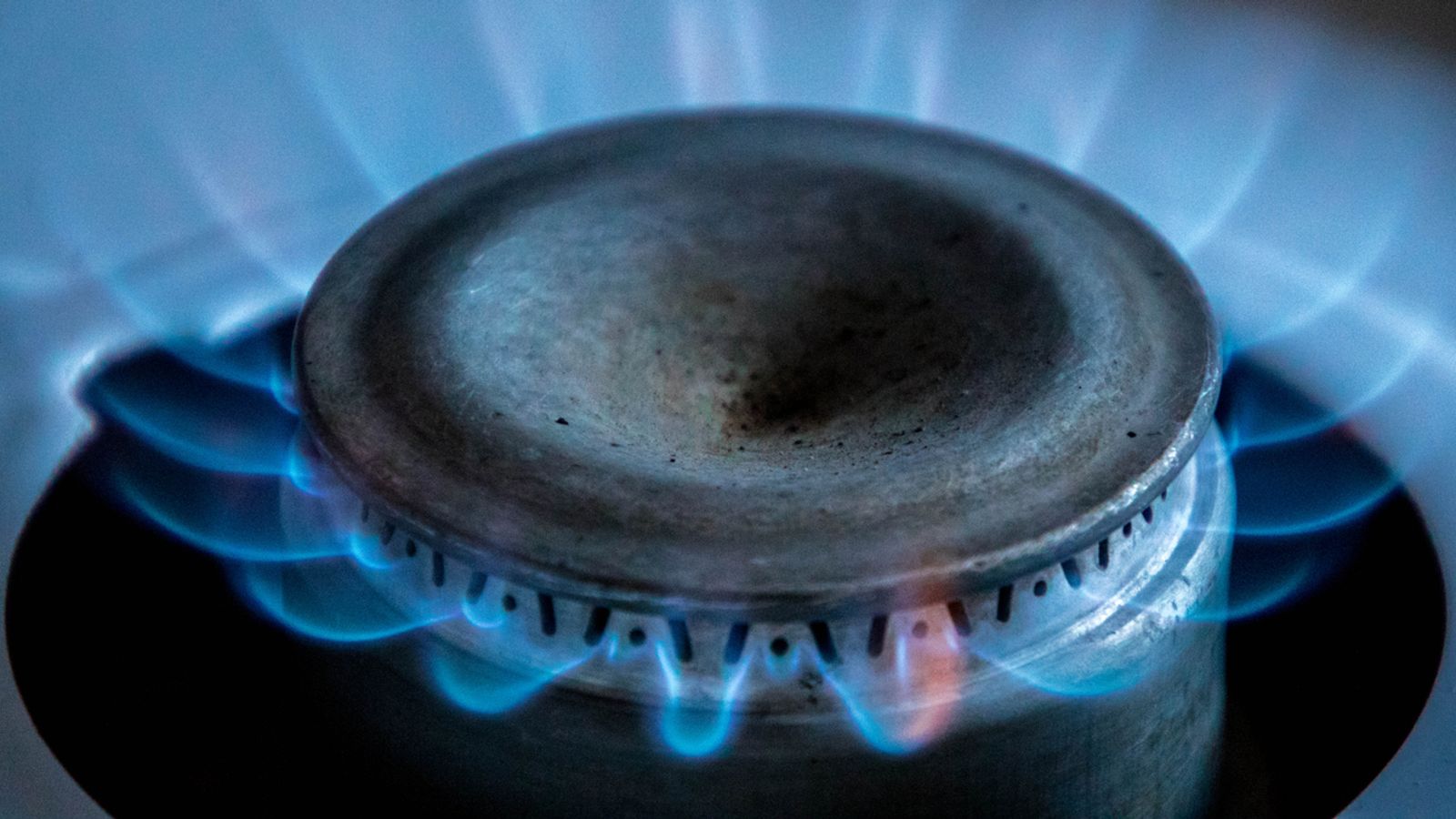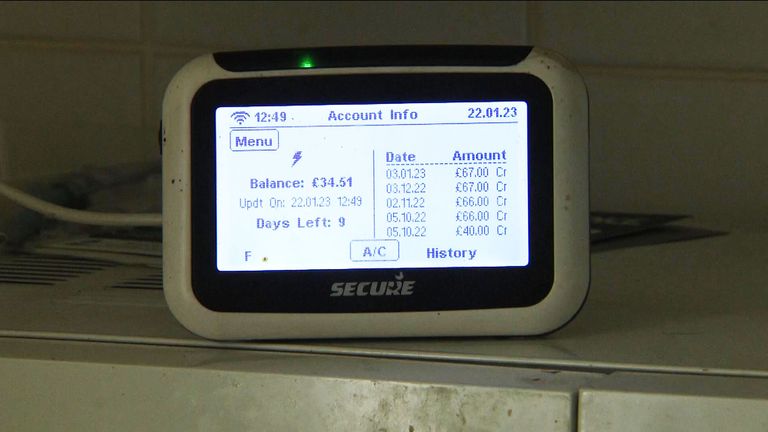 Business Secretary Grant Shapps has said he is "horrified" after claims British Gas sent debt collectors who broke into customers' homes to install prepayment meters.
It follows an investigation by The Times that alleged a company used by British Gas to pursue debts, Arvato Financial Solutions, had forced their way into homes to fit the devices, despite signs children and disabled people were living there.
Mr Shapps said he has asked Graham Stuart, energy minister, to hold a meeting with the company in the "coming days".
Centrica, the owner of British Gas, said in a statement that "all warrant activity" had been suspended and that protecting vulnerable customers is an "absolute priority".
Prepayment meter controversy

The Times reported that British Gas customers who had pre-payment meters fitted by force included a woman in her 50s described in job notes as "severe mental health bipolar" and a mother whose "daughter is disabled and has a hoist and electric wheelchair".
In its undercover investigation, the paper also alleged that Arvato Financial Solutions employees were incentivised with bonuses to fit prepayment meters.
SHARE WITH SKY NEWS
Have you been forced to take a prepayment meter or have you worked for a company that breaks into people's homes?
You can share your story, pictures or video with us using our app, private messaging or email.
:: Your Report on Sky News apps
:: WhatsApp
:: Email
By sending us your video footage/ photographs/ audio you agree we can broadcast, publish and edit the material.
The report comes amid the rising cost of living.
In its statement, Centrica said it would complete a "thorough investigation" and the warranty suspension would last "until at least after winter".
Centrica CEO Chris O'Shea said: "Protecting vulnerable customers is an absolute priority and we have clear processes and policies to ensure we manage customer debt carefully and safely. The allegations around our third-party contractor Arvato [Financial Solutions] are unacceptable and we immediately suspended their warrant activity."
Arvato Financial Solutions told the Times it "acts compliantly at all times in accordance with the regulatory requirements" and the findings did not represent the company's views or its official guidance on how to interact with customers.
A spokesman told the paper: "If there has been any verbal or any other type of misconduct by individual employees, we deeply regret it."
According to energy regulator Ofgem, getting a court warrant to force-fit a prepayment meter should be a "last resort" after "all reasonable steps have been taken to agree payment".
It said suppliers cannot force-fit a prepayment meter under warrant for people in "very vulnerable situations" if they do not want one and they cannot use warrants "on people who would find the experience very traumatic".
Last week, Ofgem announced it is to review the checks and balances that energy firms have around placing customers on prepayment meters, warning it will take further legal action if it finds they are not taking due care.
According to Citizens Advice, an estimated 3.2 million people across Britain ran out of credit on their prepayment meter last year because they could not afford to top it up.