'Good 4 u': Biden calls on some star power to encourage young people to get vaccinated
US President Joe Biden is teaming up with former Disney Channel star Olivia Rodrigo to encourage young people to get vaccinated against COVID-19.
Singer and songwriter Rodrigo, 18, will meet Mr Biden and his chief medical adviser Dr Anthony Fauci later today to film videos promoting the cause.
The videos will feature on the White House's social media channels, as well as on Rodrigo's platforms, where she has more than 14 million followers on Instagram alone.
The US has had success vaccinating many older Americans but there is less urgency being shown by younger people, despite the highly-contagious Delta variant devastating under-vaccinated communities.
A recent poll by NBCLX and Morning Consult found that those aged between 18 and 34 were the most likely generation to say they would either not get vaccinated (23%) or that they had not yet decided (21%).
The poll found that those aged between 18 and 23 were particularly unsure.
In the UK, the vaccination was made available to everyone over 18 on 17 June and there was an initial surge in demand from young people keen to protect themselves and those around them.
But after the keenest were vaccinated, there was a drop in demand as the programme's focus moved to harder-to-reach groups.
The seven day average to 9 June was just over 173,000 doses but a month later, it fell to just 78,476.
Just over 54,000 vaccination doses were given on 12 July, the most recent 24-hour period for which government figures are available.
The Office for National Statistics said that 4% of the population describes themselves as vaccine hesitant but this rises to 9% for those aged 18 to 21 and 10% for those aged between 22 and 25.
Tupac Shakur's brother asks for 'accountability' ahead of court appearance for alleged killer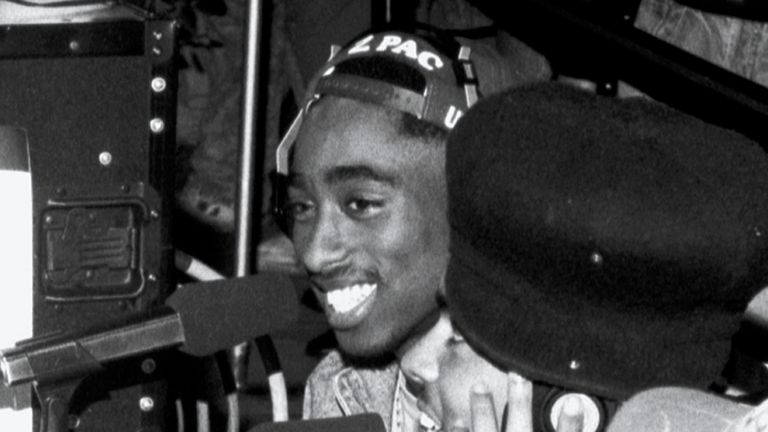 On the junction of the Las Vegas strip where Tupac Shakur was shot dead in September 1996, only a graffiti-covered lamp post with some scrawls of "RIP Pac" and "Tupac Shakur, I love you," hint at what unfolded here.  
Tupac was rap music's brightest star when he was shot four times at point-blank range while being driven along one of the city's busiest streets. He died a week later.
His fame has only increased in the years since and his death is the subject of dozens of books, films and songs.
Until this week, many people had given up believing that police would crack one of America's great unsolved crimes. But today, in a courtroom just a few miles from where he was killed and 27 years later, a man will enter a plea, charged with Tupac's murder.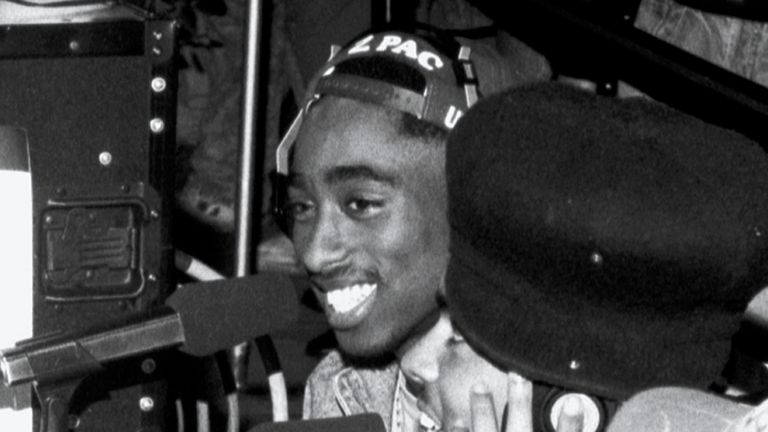 It is a moment Tupac's family feared they would never see. His brother, Mopreme Shakur, told Sky News: "I was shocked, surprised, and taken aback because it's been so long.
"We haven't heard anything in 27 years. My daughter is 27 years old, so any accountability is good at this point."
The man arrested is Duane Davis, better known in rap circles by his street name Keefe D.
He has long been known to investigators as one of four suspects identified early in the investigation. He isn't the accused gunman but is described as the group's ringleader by authorities.
In Nevada you can be charged with a crime, including murder, if you help someone commit the crime.
'How far are they going to go?'
Mopreme believes others need to be held criminally accountable for his brother's murder. "It would be a shame after all this time for them not to do this properly," he says, "meaning that they look at all the connections to it and get the total justice that we want.
"There's doubt in their sincerity. How far are they going to go? Are they going to go all the way and get all the accomplices? "
Read more:
The story of a rapper 'meant for something great'
Tupac suspect recalls night rapper died

Duane Davis is accused of being the "shot caller" by authorities and is alleged to have handed the gun used to kill Tupac to the shooter. As early as 1998, Davis bragged about being at the scene of the crime and wrote a memoir in which he stated he was in the car from where the bullets were fired.
Mopreme says he believes Tupac's murder would not have gone unsolved for so long if he had been white. "Pac was a young black male," he says, "and we have challenges in this country when it comes to equal justice.
"That's just the nature of the beast, it's just the nature of the beast in America. I'm realistic about that."
'A lot of people were happy': David Beckham defends Qatar ambassador role
David Beckham has insisted he was not upset by the criticism he received over his decision to accept millions of pounds from Qatar to serve as a football ambassador around last year's World Cup, despite its stance on LGBTQ+ rights. 
Pamela Anderson praised by Jamie Lee Curtis for makeup-free appearance at Paris Fashion Week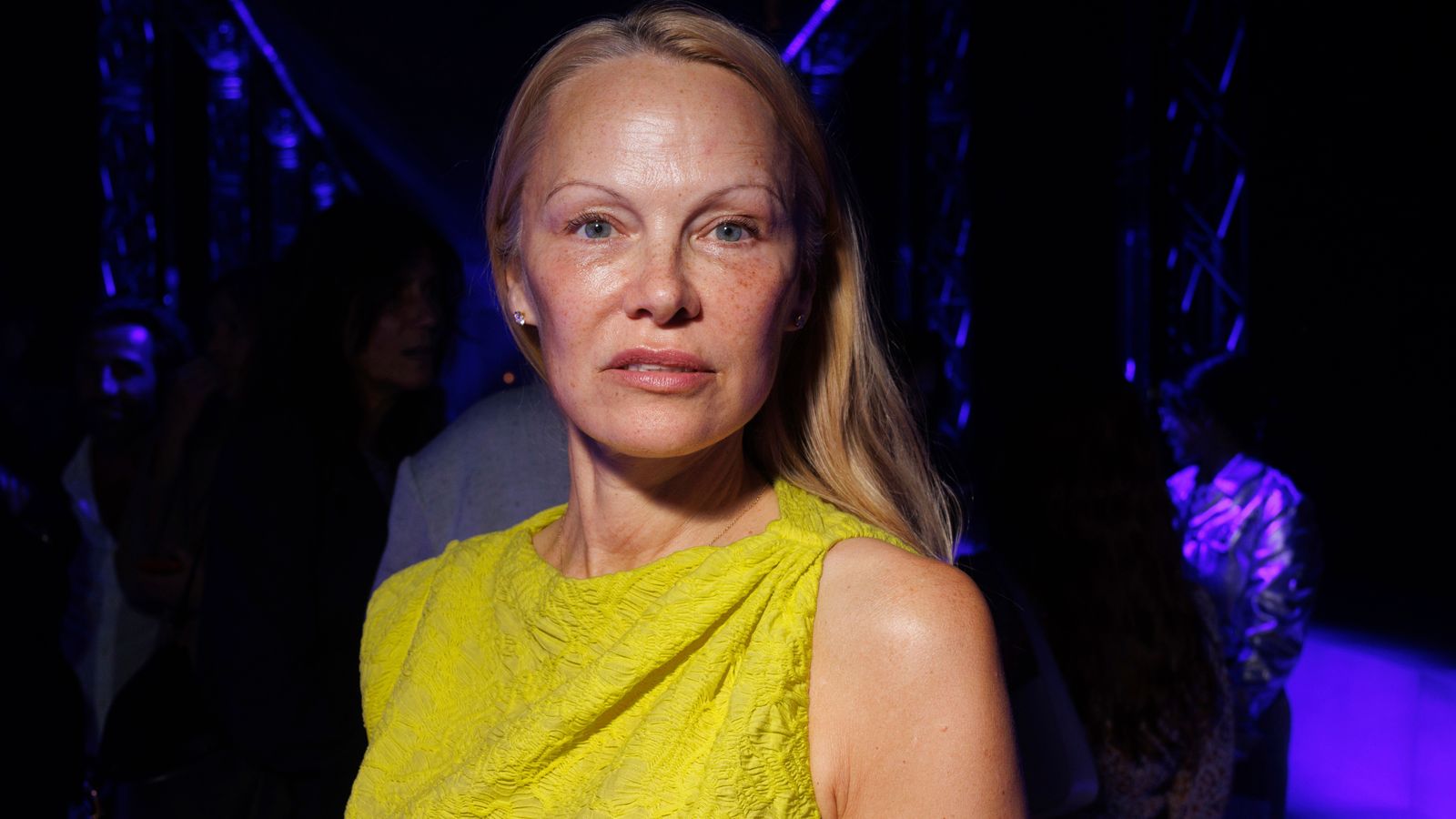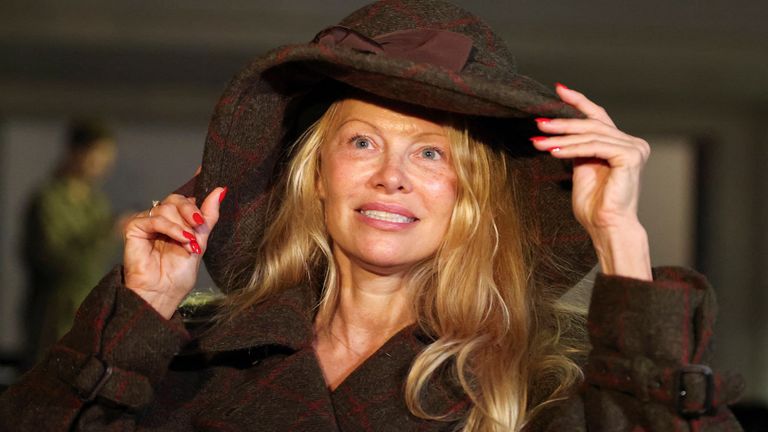 Jamie Lee Curtis has praised Pamela Anderson for showing up to Paris Fashion Week with no makeup on, crediting her with kicking off a "natural beauty revolution".
The Oscar-winning actress shared two pictures of the Baywatch star looking fresh-faced on Instagram.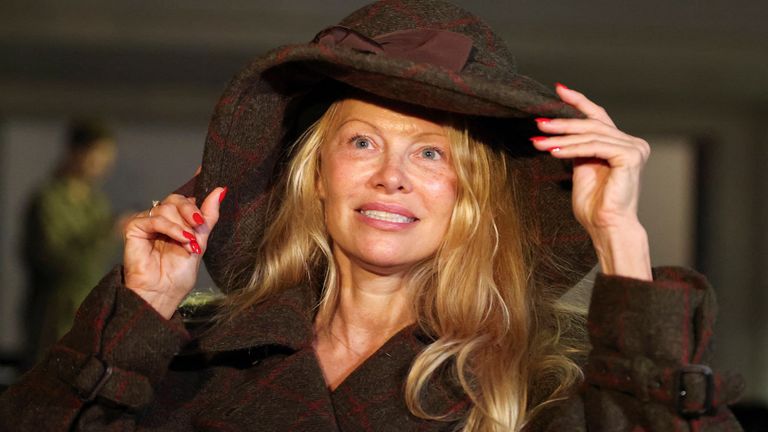 Curtis wrote: "THE NATURAL BEAUTY REVOLUTION HAS OFFICIALLY BEGUN!
"Pamela Anderson in the middle of fashion week with so many pressures and postures, and and and, this woman showed up and claimed her seat at the table with nothing on her face.
"I am so impressed and floored by this act of courage and rebellion."
Actress Selma Blair commented "Love this. Beautiful self-assuredness," while comedian Chelsea Handler wrote, "That's pretty iconic".
Michelle Visage added, "And she was GLOWING".
The images of Anderson were taken on Thursday at the Isabel Marant Womenswear Spring/Summer 2024 show at Place Colette during Paris Fashion Week.
She also attended the Victoria Beckham show the following day.
Anderson, 56, who in her youth embraced cosmetic enhancements to the extreme, has since adopted a more natural look.
She told Elle last year that started going makeup-free after her makeup artist Alexis Vogel sadly died from breast cancer.
Anderson said: "She was the best. And since then, I just felt, without Alexis, it's just better for me not to wear makeup."
Calling her low-maintenance approach "freeing, and fun, and a little rebellious," she went on to joke about "the effects of time, which come to us all".
She said: "I think we all start looking a little funny when we get older. And I'm kind of laughing at myself when I look at the mirror. I go: 'Wow, this is really…what's happening to me?' It's a journey'," she said. "I feel rooted for. I feel good. I'm in a good place."
Click to subscribe to Backstage wherever you get your podcasts.
Meanwhile Curtis has long been a fan of growing old gracefully.
During a conversation with Maria Shriver for the Radically Reframing Ageing Summit in March 2022, she said: "I am an advocate now for natural beauty because I do feel that there has been a genocide on natural beauty.
"This word 'anti-ageing' has to be struck, because what the f*** is 'anti-ageing?' I am pro-ageing. I want to age with intelligence and grace and dignity and verve and energy. I don't want to hide from it."