A rescue operation is under way to find 14 construction workers trapped by a flood in a tunnel in southern China.
Search and rescue crews are pumping out water in a bid to find the workers, who have been missing since the tunnel flooded around 3.30am local time on Thursday.
A team of more than 1,000 people, together with 22 fire trucks and five pumping vehicles, are trying to locate the workers.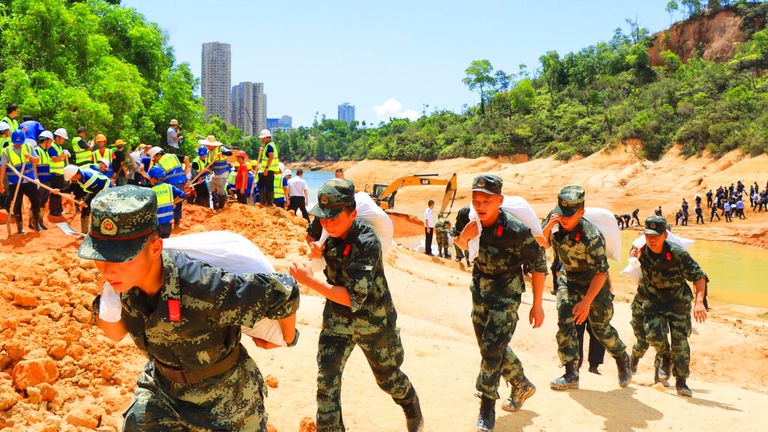 A rescue headquarters is said to have been set up on the site in Zhuhai, Guangdong province.
Local reports suggest the incident happened in the Shijingshan tunnel, part of the city's Xingye expressway.
The operation is "proceeding in an intense and orderly way", the city's emergency management department said in a statement.
An investigation has been launched to establish the cause of the flooding.
It comes after two workers died when a protective wall in the same tunnel collapsed in March.
They were hit by falling debris, authorities said.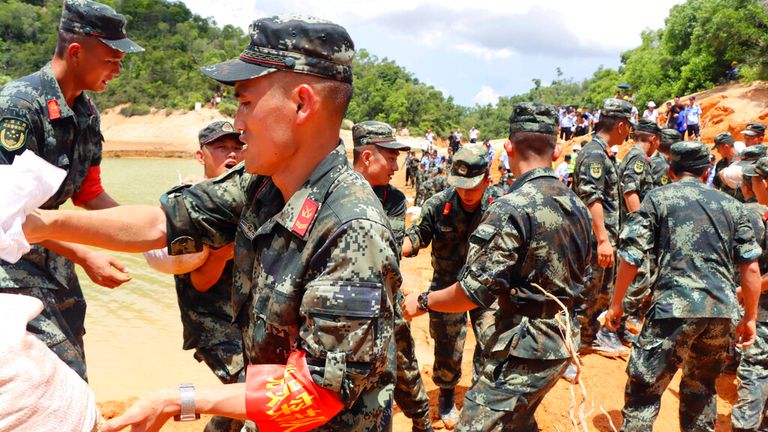 Zhuhai – a coastal city close to Macao – was one of China's early special economic zones when the ruling Communist party began opening up the economy around 40 years ago.
Schools Bill axed in current form, Education Secretary Gillian Keegan confirms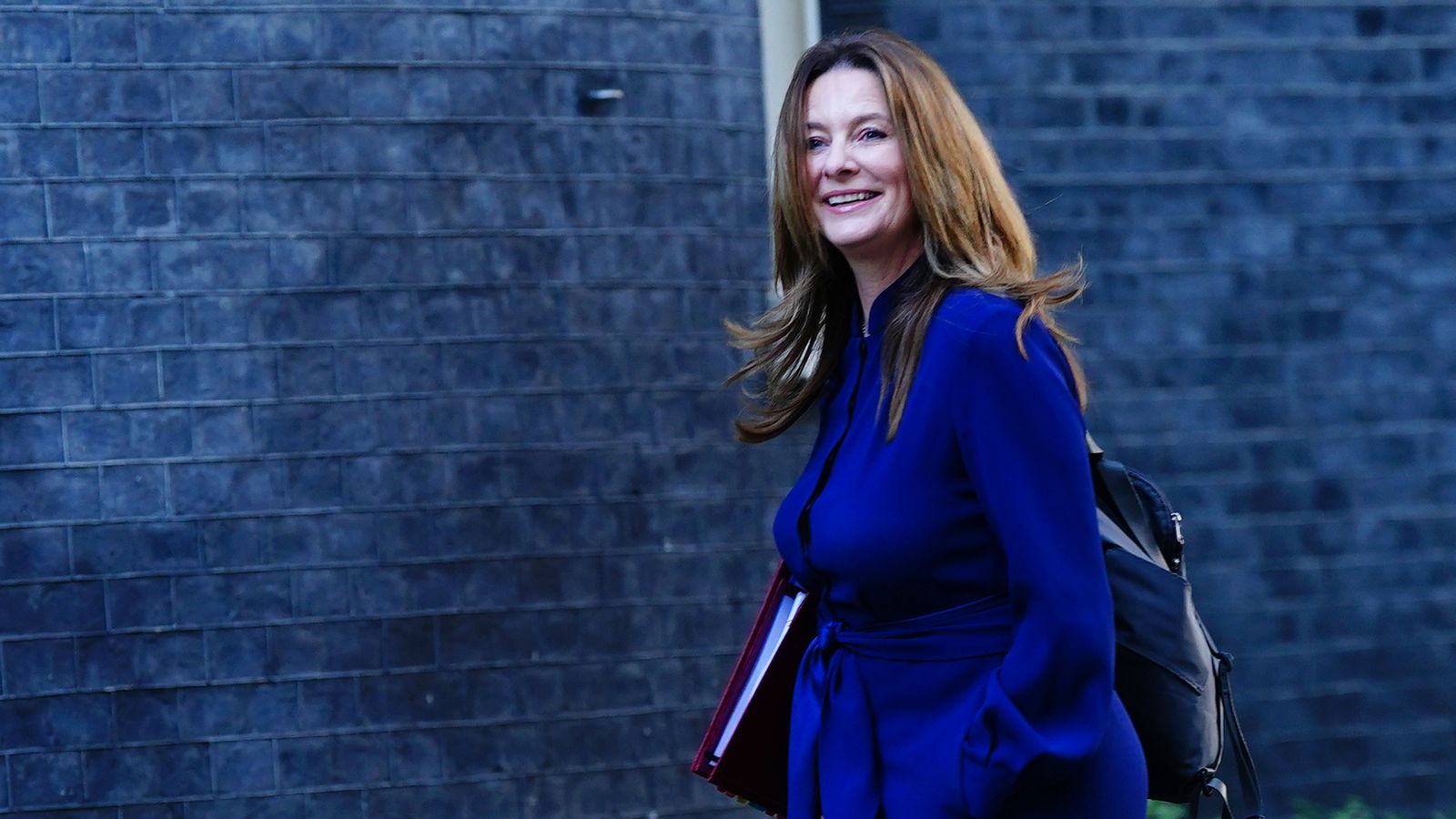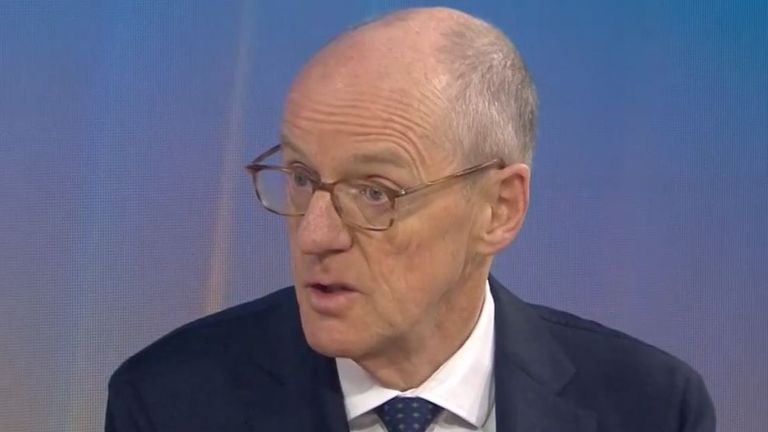 A bill through which the government promised to "raise education standards across the country" through a range of measures has been axed in its current form, Education Secretary Gillian Keegan has confirmed.
In her first appearance in front of the Educations Committee in her new role as secretary of state, Ms Keegan told MPs that the Schools Bill will not progress to its third reading.
It is the government's third policy reversal this week.
The government had previously said the bill, which was launched back in May, would "underpin the government's ambition for every child to receive a world-class education, no matter where in the country they live".
The legislation contained proposals to support schools to join strong, multi-academy trusts, introduce registers for children not in school and to give Ofsted more powers to crack down on unregistered schools operating illegally.
Politics hub: Health secretary says 'my door is open' as ambulance strike looms
Ministers had said the bill "delivers the primary legislation needed to strengthen the school system, as well as essential measures to keep children safe".
Ms Keegan told MPs: "I can confirm that the Schools Bill will not progress in the third session [of Parliament]," Ms Keegan tells MPs.
"There's been a lot of things we've had to focus on.
"However we do remain committed to the very many important objectives of the bill, and we will be prioritising some aspects of the bill as well to see what we can do."
The bill has not progressed any further since September, when peers in the House of Lords removed key clauses that would have given the Department of Education significant powers over how academies operate.
Ms Keegan said that a register of children not in school is still "definitely a priority" for the government.
Schools may get Strep A antiobiotics

The government had proposed the creation of local authority-administered registers for children not in school which, it said, would allow the government to support local authorities to make sure they know where every child is being educated, that it is of the right quality, and that support is offered to home educating families.
The bill also committed to moving to a direct National Funding Formula which would make sure every school received funding on the same basis, wherever it is in the country.
Read more:
Children struggling with talking after pandemic
Girls routinely get better grades than boys in class – why?
Schools that ban afros and cornrows 'may be breaking the law'
Elsewhere in the committee hearing, Ms Keegan suggested some institutions have "lost their way" on debating "difficult issues".
Asked how the Department for Education (DfE) plans to enforce political impartiality in schools, she said she believes the "vast majority" of teachers take that responsibility "extremely carefully".
Ambulances will go to 'life-threatening' calls during strikes but may not attend falls, Health Secretary Steve Barclay says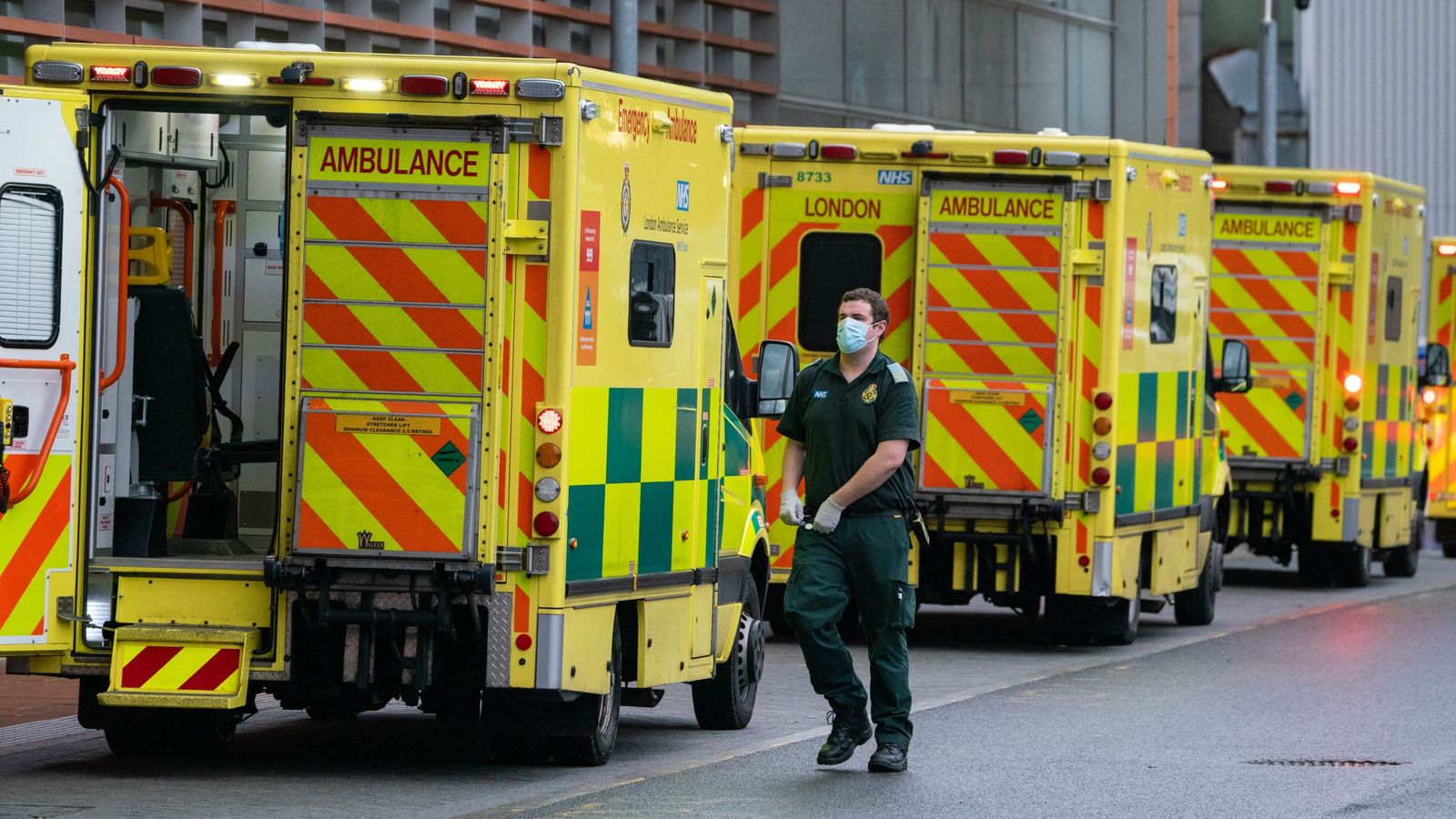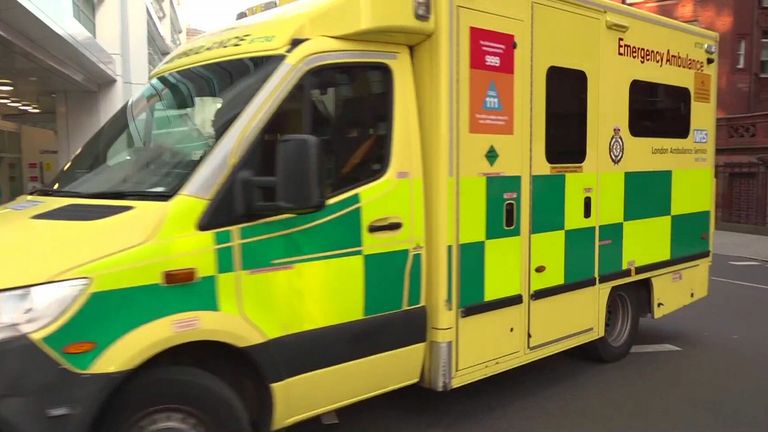 Ambulances will be dispatched to "life-threatening" Category 1 calls during the two days of industrial action this month but may not attend if an elderly person has a fall, Health Secretary Steve Barclay has suggested.
Asked whether an elderly individual who has had a fall will receive help on two strike dates – 21 and 28 December – Mr Barclay told Sky News the government is discussing what will be covered with the trade unions.
"They have said that they will cover life-threatening conditions.
"So there's four categories of call: Life-threatening, which is Category 1, emergency, which is Category 2. Those tend to be things like heart attacks and strokes. So your case would often be classed as a Category 3 or Category 4.
"At the moment, the trade unions are saying those things wouldn't be covered."
Health secretary says 'my door is open' as ambulance strike looms – politics latest
Pressed on whether an ambulance would arrive if somebody has had a suspected heart attack, he added: "Well, the indication from the trade unions is that it would."
Asked about possible strokes, Mr Barclay replied: "Well we are having those discussions. Obviously the trade unions said to us they didn't want to get into the details of exactly what derogations, what things would be covered and what would not until they announced the date of the strike.
"Now they have done that, there are discussions that will take place tomorrow in terms of what exactly will be covered by that."
Share your story about the NHS as it faces acute pressure this winter
More than 10,000 ambulance workers across nine trusts in England and Wales will strike on 21 and 28 December as part of coordinated industrial action by the GMB, Unison and Unite unions in a row over pay.
Ambulance workers from the GMB union, including paramedics, emergency care assistants, call handlers and other staff, will strike at the following trusts:
• South West Ambulance Service
• South East Coast Ambulance Service
• North West Ambulance Service
• South Central Ambulance Service
• North East Ambulance Service
• East Midlands Ambulance Service
• West Midlands Ambulance Service
• Welsh Ambulance Service
• Yorkshire Ambulance Service
Unite said more than 1,600 of its members at the West Midlands, North West and North East ambulance service trusts would also join the walkout on 21 December.
Ambulance workers who are members of Unison will join the strike at five services in England: London, Yorkshire, the North West, North East and South West.
Ambulance staff to strike in December

The strikes will go ahead after the Royal College of Nursing staged their second walkout, which was also over pay.
Last week, workers across the ambulance services and some NHS trusts voted to take industrial action over the government's 4% pay award, which the GMB union has described as another "massive real-terms pay cut".
The government says it cannot afford such demands, and increasing wages higher than inflation will push prices up higher.
The union said on Tuesday that its representatives will now meet with individual trusts to discuss requirements for "life and limb cover" on the two confirmed dates.
Read more:
Christmas rail strikes to go ahead as union rejects offer from operators
Military could be deployed to help limit Christmas strike disruption
Rachel Harrison, GMB national secretary, said: "The government could stop this strike in a heartbeat – but they need to wake up and start negotiating on pay."
Unite called the action a "stark warning" to the government, which it urged to stem the "crisis" engulfing the NHS.
The union said it would maintain essential emergency cover for patients.
Abolishing House of Lords would spark 'fundamental challenges', Speaker warns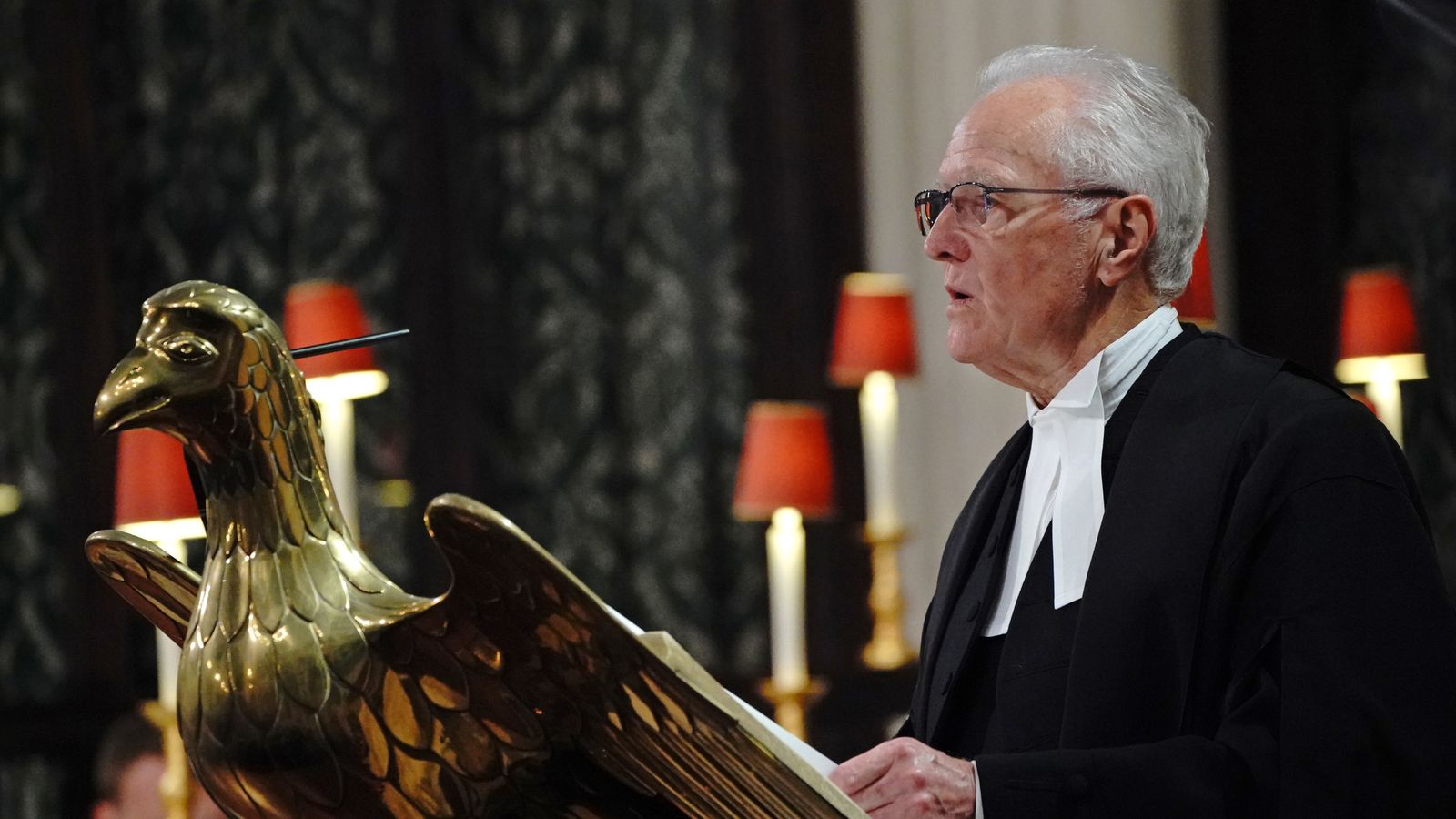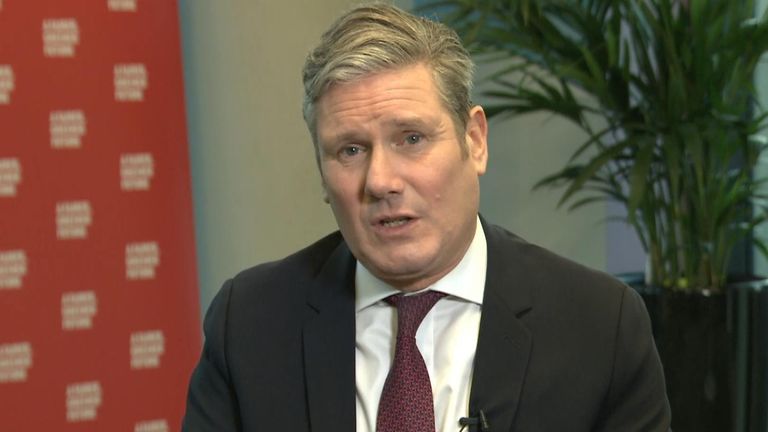 The Speaker of the Lords is set to condemn Labour's plans to abolish the second chamber, claiming changing it to a fully elected House would "present fundamental challenges".
Sir Keir Starmer announced the plan on Monday – alongside former prime minister Gordon Brown – as the pair insisted a new Labour government would ensure "the biggest transfer of power out of Westminster and Whitehall [that] our country has seen".
But while Lord McFall – once a Labour MP himself – agrees with the need to reform the red benches, he will criticise the direction the party is taking.
He fears it could "threaten both the balance of our constitution and our capability across parliament to deliver good and effective legislation".
Giving a lecture to the Hansard Society in Westminster later today, he is expected to say: "The House of Lords needs to keep up with the times.
"If it doesn't, it will decline, and that's bad for our politics and our democracy."
'We want to abolish the House of Lords'

Lord McFall will recommend making the chamber "smaller, more inclusive and more representative of all parts of the United Kingdom".
But he will warn about the need for buy-in to the plans from across the political spectrum, saying "previous failed attempts at far-reaching change illustrate that without agreement across parties even the most worthy proposals could be found wanting".
The Speaker will also say the electorate "makes their decisions based upon the issues that matter to them" rather than constitutional reform, adding: "While I think that the future of the House of Lords is important, I am not certain it ranks above topics such as health, education and the economy for most voters."
Sky News contacted Labour for a response, but the party declined to comment.