The timing could hardly be worse. A little more than 24 hours before what he used to call Freedom Day, Boris Johnson is under pressure to self-isolate.
The reason: a face-to-face meeting the prime minister held with Health Secretary Sajid Javid, who has now tested positive for COVID-19, in 10 Downing Street on Friday morning.
There will be some sympathy for Mr Javid. After all, he has had two jabs, both Oxford AstraZeneca, on 17 March and 16 May, and thankfully he only has "very mild" symptoms so far.
Health Secretary has coronavirus

As for the prime minister, he was at Chequers when Mr Javid made his announcement at lunchtime on Saturday revealing that he "felt a bit groggy" on Friday evening and so had a lateral flow test.
While the PM will no doubt be angry and frustrated at being "pinged", there are worse places to self-isolate than the 16th-century grace-and-favour mansion in the beautiful rolling countryside of the Chiltern Hills.
The PM, it has to be said, has a reputation as someone who thinks the rules that apply to everyone else don't apply to him. But will he wriggle out of the isolation rules this time?
No doubt he would prefer to follow the example of Michael Gove, who sidestepped quarantine when he was "pinged" after attending the Chelsea-Manchester City Champions League final in Porto.
Mr Gove, the Cabinet Office minister, was able to take part in a study, led by Public Health England and NHS Test and Trace, that examines whether daily testing can be used as an alternative to self-isolation.
People who have a lateral flow test each morning are allowed to attend their workplace as normal and do exercise, but are not allowed to socialise with others.
Follow the Daily podcast on Apple Podcasts, Google Podcasts, Spotify, Spreaker
But if the PM dodges self-isolation, at a time when 520,000 are isolating and there is growing public anger and resentment over the "pingdemic", there will have been a furious outcry.
"If Boris doesn't isolate and uses this 'pilot scheme', I will be encouraging my constituents to do the same," one unnamed Tory MP was quoted as saying.
"There cannot be one rule for us and one for everyone else."
Quite so. A quarantine dodge by the PM would unleash a massive "do as I say, not as I do" row. Remember the furore over Dominic Cummings lockdown-busting eyesight test last year? This would be 10 times worse.
Members of the public are already reported to be switching off their COVID-19 app "in droves". A prime ministerial body swerve of isolation rules would potentially leave the policy in tatters.
The pingdemic is already largely discredited because of the way it is leaving businesses, public transport and the NHS desperately short of staff and prompting warnings of food shortages.
Where there may be less sympathy for Mr Javid, however, is over his decision to scrap isolation for the double jabbed, but not for another month, on 16 August.
Now Mr Javid has tested positive and the PM has been "pinged", even if they brought forward the 16 August change, they would be accused of acting out of self-interest.
So the PM should grin and bear it, take one for the team and enjoy the Chilterns countryside. Freedom Day? Not for him surely!
Rishi Sunak scraps government taskforce aimed at saving energy and lowering bills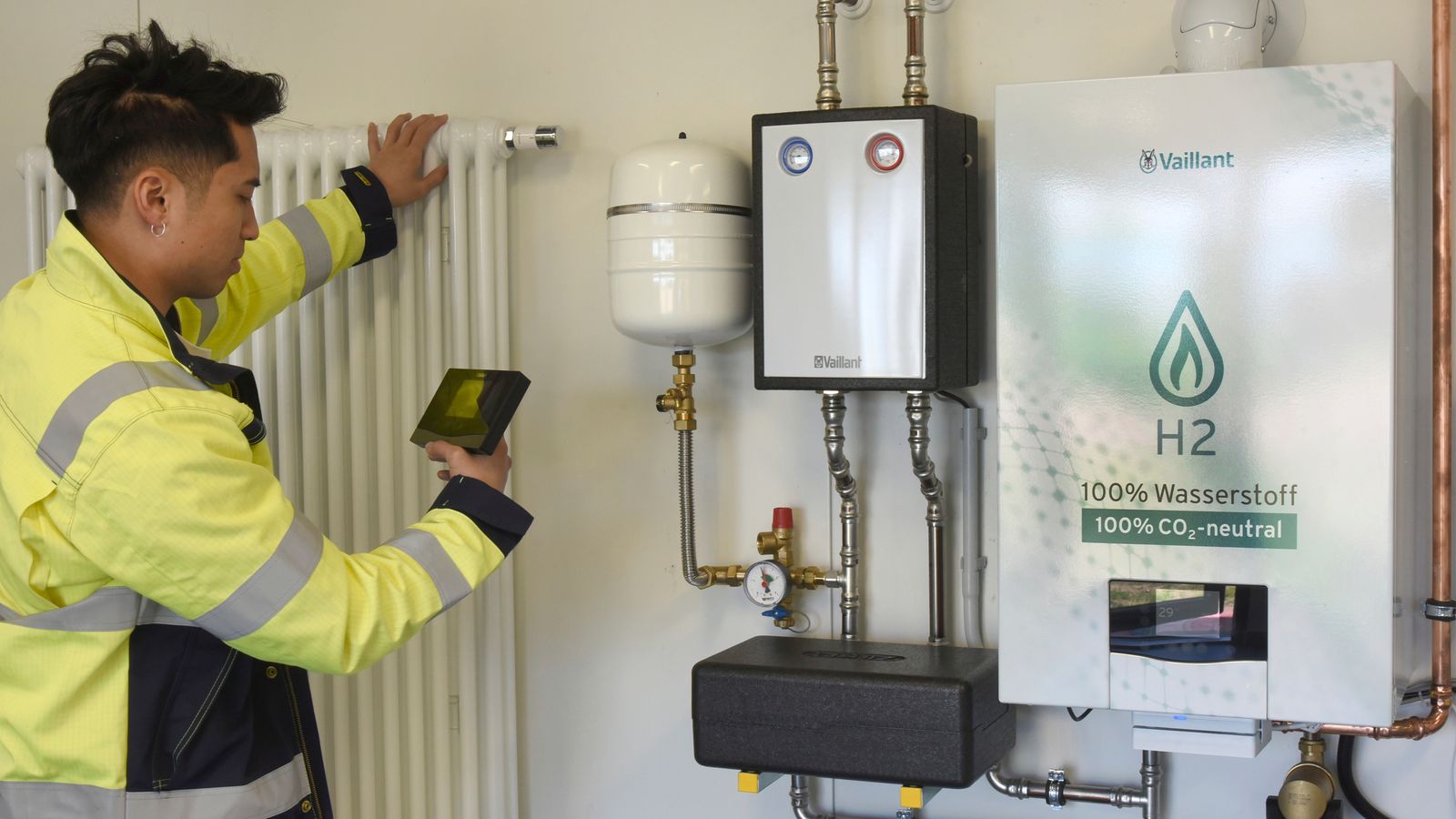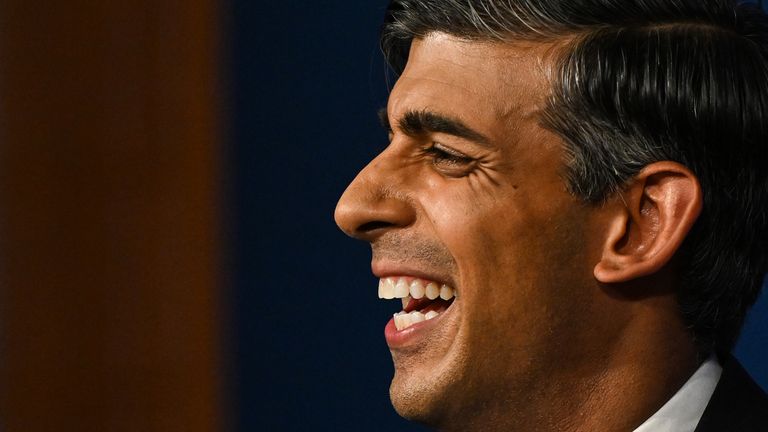 A government taskforce intended to help people save energy and lower their bills has been disbanded after just six months.
The Energy Efficiency Taskforce was set up by the chancellor, Jeremy Hunt, in March to boost uptake of insulation and boiler upgrades in homes and commercial buildings.
It included Sir John Armitt, chair of the National Infrastructure Commission, along with bosses of banks, housing developers and behavioural experts – aiming to drive a 15 per cent reduction in energy usage by 2030.
The group had four meetings but were yet to make any formal recommendations. Energy efficiency minister Lord Callanan wrote to them yesterday to say their work would be incorporated into the work of the Department for Energy Security and Net Zero.
Read more: Rishi Sunak considering banning cigarettes for next generation
Jess Ralston, an energy analyst at non-profit group the Energy and Climate Intelligence Unit, told Sky News: "This appears to be yet another u-turn that could lead to higher bills just like the prime minister's decision last week to roll back landlord insulation standards that could leave renters paying an additional £8bn on energy bills."
One figure familiar with the taskforce discussions blamed the Treasury for not being willing to consider radical measures to incentivise families and businesses to take up the measures. One idea suggested was stamp duty reform.
The person said: "The Treasury spent £40bn last winter on energy support payments but wouldn't spend £1-2bn on energy efficiency incentives which would save people money on their bills. It's short-sighted".
A Treasury source rejected this, and said: "Our commitment to energy efficiency has not changed one iota"
They added the decision to close the taskforce had been taken by the Department for Energy and Net Zero, created in February this year.
The taskforce was chaired by Lord Callanan and the former NatWest Group chief executive Alison Rose who resigned from the bank in July in a row over the closure of Nigel Farage's account. It was intended to stimulate private sector investment and identify barriers in the market.
PM overhauls climate policies
A spokesperson for the department confirmed the taskforce was being disbanded and said: "We would like to thank the Energy Efficiency Taskforce for its work in supporting our ambition to reduce total UK energy demand by 15% from 2021 levels by 2030.
"We have invested £6.6bn in energy efficiency upgrades this Parliament and will continue to support families in making their homes more efficient, helping them to cut bills while also achieving net zero in a pragmatic, proportionate and realistic way."
It comes after the prime minister made a speech this week rowing back on parts of the green agenda pursued by his predecessors – with targets relaxed for phasing out petrol and diesel cars, upgrading boilers and for landlords to make their properties energy efficient.
Net Zero: Sunak lowers ambitions

The oldest housing stock in Europe
Insulating homes is key to meeting the UK's net zero target in 2050 – which remains in place. The UK has the oldest housing stock in Europe with millions of draughty, poorly insulated homes.
It had been estimated six million homes would need to be insulated by 2030 to reach the government's target of reducing energy usage by 15%.
Ed Miliband, Labour's Shadow Energy Security and Net Zero Secretary, criticised the move.
"Every family is paying the price in higher energy bills due to 13 years of Tory failure on insulating homes." he said.
Click to subscribe to ClimateCast with Tom Heap wherever you get your podcasts
"After Rishi Sunak's track record as chancellor with the disastrous Green Homes Grant, this is another short-sighted decision that will cost families money."
Energy efficiency in England's homes has increased since 2010, when just 14% were in the highest efficiency bands A to C. By 2020, it was 46%, according to the English Housing Survey. For homes that were improved to a Band C level, the annual energy saving was £282 per year.
Coinbase CEO warns against AI regulation, calls for decentralization
Brian Armstrong, the CEO of crypto exchange Coinbase, expressed his stance on artificial intelligence (AI) regulation in a recent post on the social media platform X (formerly Twitter). 
On Sept. 23, Armstrong explained that he believes that AI should not be regulated. According to the Coinbase CEO, the AI space needs to develop as soon as possible because of reasons such as national security. In addition, Armstrong also noted that despite the best intentions of regulators, regulation "has unintended consequences," arguing that it kills innovation and competition.
Count me as someone who believes AI should not be regulated

We need to make progress on it as fast as possible for many reasons (including national security). And the track record on regulation is that it has unintended consequences and kills competition/innovation, despite best…

— Brian Armstrong ️ (@brian_armstrong) September 22, 2023
The Coinbase executive cited the internet as an example. Armstrong believes there was a "golden age of innovation" on the internet and software because it was not regulated. The Coinbase CEO suggested the same should be applied to AI technology. 
Furthermore, Armstrong also presented an alternative to regulation in terms of protecting the AI space. According to the executive, it would be better to "decentralize it and open source it to let the cat out of the bag."
Related: Tether acquires stake in Bitcoin miner Northern Data, hinting at AI collaboration
Meanwhile, various jurisdictions across the globe have either started to regulate AI or express concerns about its potential effects. On Aug. 15, China's provisional guidelines for AI activity and management came into effect. The regulations were published on July 10 and were a joint effort between six of the country's government agencies. This is the first set of AI rules implemented within the country amid the recent AI boom.
In the United Kingdom, the competition regulator studied AI in order to identify its potential impact on competition and consumers. On Sept. 18, the U.K.'s Competition and Markets Authority concluded that while AI has the potential to change people's work and lives, the changes may happen too fast and could have a significant impact on competition.
Magazine: 'AI has killed the industry': EasyTranslate boss on adapting to change
Rishi Sunak considering banning cigarettes for next generation – reports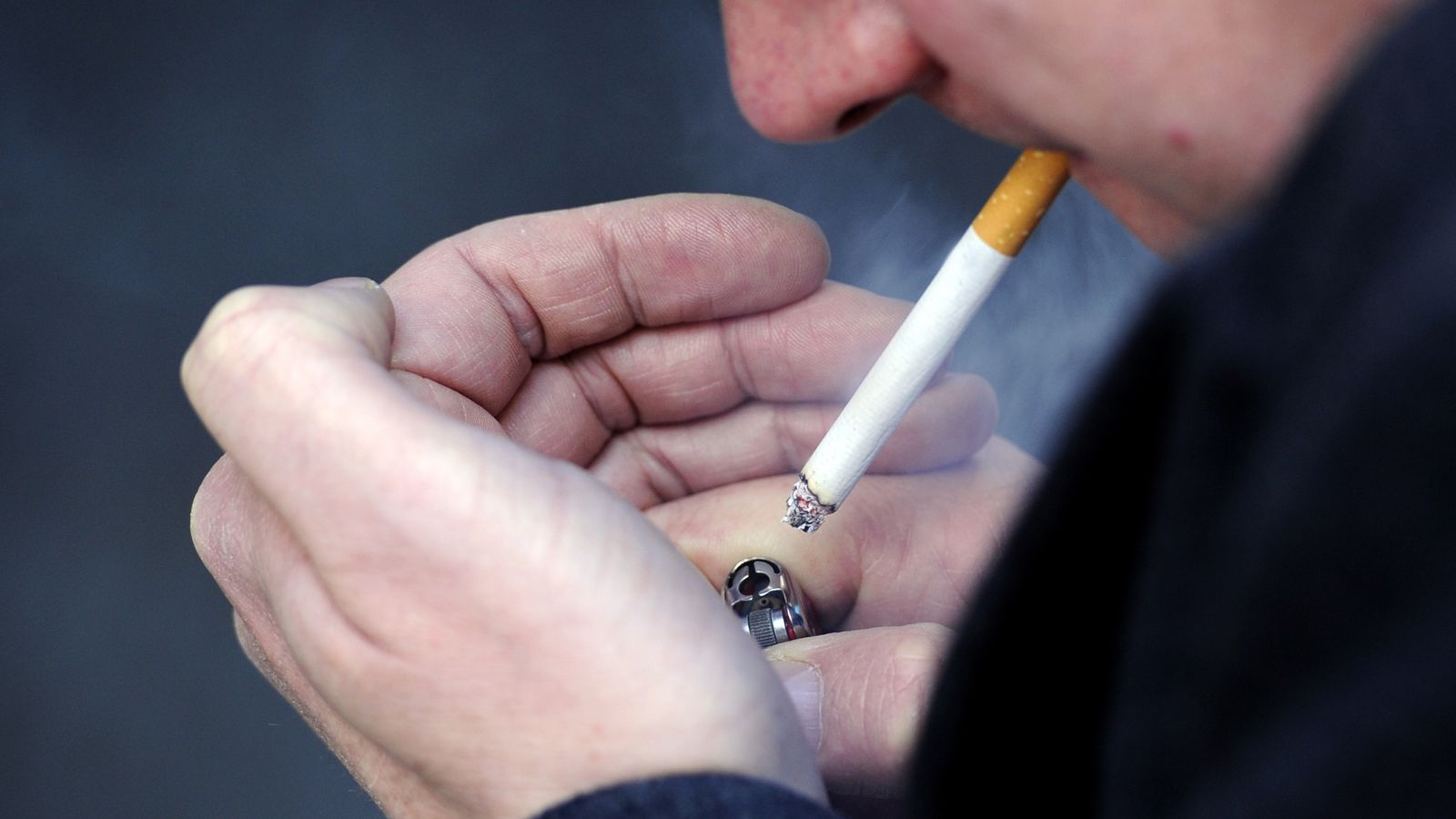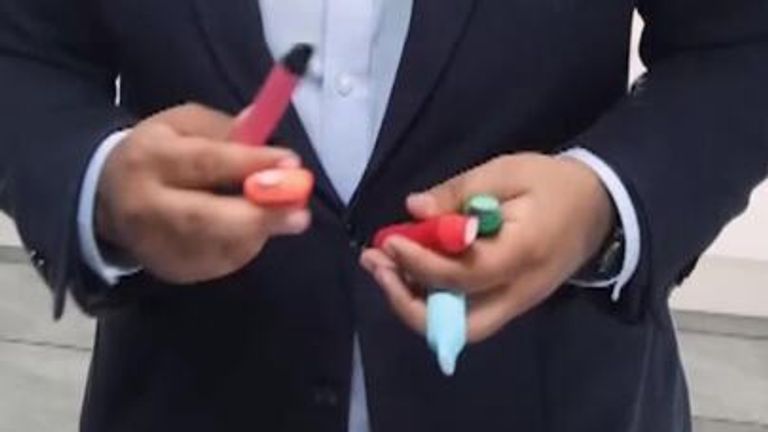 Rishi Sunak is considering a recommendation that would effectively ban cigarettes for the next generation.
The prime minister could introduce some of the world's toughest anti-smoking measures by steadily increasing the legal age for consuming tobacco, according to The Guardian, citing Whitehall sources.
The paper said it also understood Mr Sunak's leadership pledge to fine people £10 for missing a GP or hospital appointment could be under consideration once more.
Downing Street did not deny Mr Sunak was considering adopting a more stringent approach to smoking.
Last year a major review led by Dr Javed Khan backed England following New Zealand's plan to impose a gradually rising smoking age to prevent tobacco being sold to anyone born on or after 1 January 2009.
Dr Khan recommended "increasing the age of sale from 18, by one year, every year until no one can buy a tobacco product in this country".
Could single-use vapes be banned by 2024?

If implemented by 2026, it would mean anyone aged 15 and under now would never be able to buy a cigarette.
However, health minister Neil O'Brien appeared to reject adopting that approach in April, when he said the government's policy for achieving a smoke-free nation by its 2030 target would focus on "helping people to quit" rather than applying bans.
But it is now understood Mr Sunak is looking at different policy advice on how to reach England's smoke-free target.
In his government-commissioned report published in June 2022, Dr Khan said without urgent action England would miss the 2030 target by at least seven years, with the poorest areas not meeting it until 2044.
He put the annual cost to society of smoking at about £17bn – £2.4bn to the NHS alone.
Read more:
Sunak's popularity at lowest point ever after net zero announcement
Starmer insists UK will not be a 'rule-taker' after backlash over stance on EU
'Smoking is a deadly habit' – government
A government spokesperson said: "Smoking is a deadly habit – it kills tens of thousands of people each year and places a huge burden on the NHS and the economy.
"We want to encourage more people to quit and meet our ambition to be smoke free by 2030, which is why we have already taken steps to reduce smoking rates.
"This includes providing one million smokers in England with free vape kits via our world first 'swap to stop' scheme, launching a voucher scheme to incentivise pregnant women to quit and consulting on mandatory cigarette pack inserts."
The legal age for buying cigarettes and other tobacco products in England and Wales is 18, having been raised from 16 in 2007 by the previous Labour government.