Two weeks after the largest anti-government demonstrations in decades in Cuba, activist groups say more than 500 protestors are still missing.
Thousands of people across the island marched through the streets in several towns and cities on 11 July, calling for democracy and sweeping economic reform in the country amid major food and medicine shortages.
Scores of people were arrested by plain clothes police officers and many families say they still haven't heard from their loved ones or been informed of their whereabouts.
Sky News is unable to independently verify the figures of the missing but the lawyers' group Cubalex says hundreds of people, many of them teenagers, have been detained.
Katiuska Mustelier Sosa is a Cuban exile living in Miami and says her brother, Enrique, has not been seen by friends or family on the island since he attended a protest in Guantanamo.
Katiuska shared a video with Sky News, filmed by another protestor, showing Enrique, 38, marching through the streets chanting "libertard!" meaning freedom.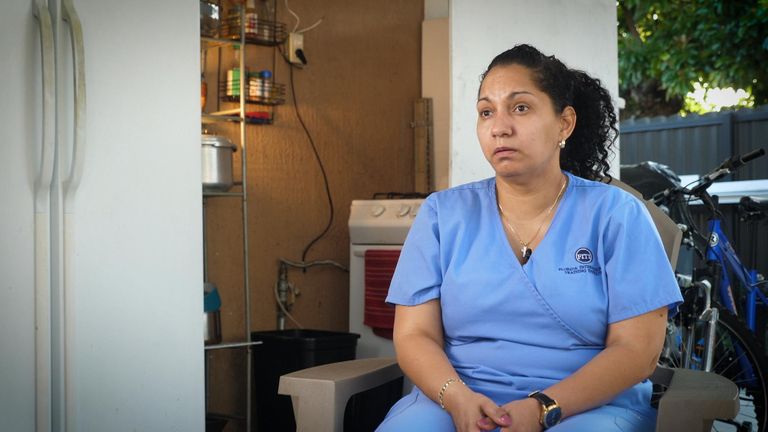 She believes he was arrested shortly afterwards and is now being held at a state security prison although she does not know exactly where.
"My family hasn't been able to see him. We're very worried, because we don't know what state he's in," she said "we worry he has been beaten."
The family fears history might be repeating itself because 14 years ago Katiuska's father, a political prisoner, disappeared from jail with just two months left on his sentence. She moved to Miami four years ago but two of her three children, Sarai, 11, and Daniel, 15, remain in Cuba.
"It is better for me to be here so I can send money back and they can eat," she said, "I'm very worried for my brother – but I'm also worried for my family and my kids too. They're very scared, they say 'mum we're worried you're going to say too much over there, and then we won't be able to see you again'. They're really scared, because the regime is capable of doing whatever they want against us, that's for sure.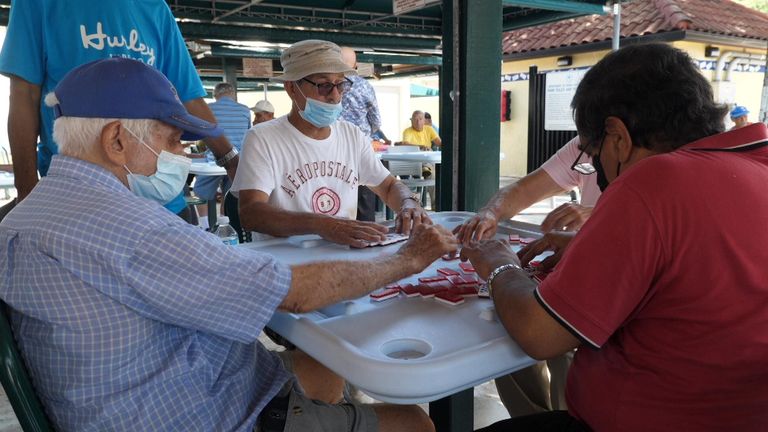 "I think this is the beginning of an uprising, but I know it won't be easy. Because this government – this dictatorship – will not abandon power," she added, "For this reason we need international help and support."
Janniset Rivero, a spokesperson for the Center for a Free Cuba based in Washington DC, believes more than 500 protestors are missing and says many have been convicted in summary trials with no defence present. "It is much more than that because they are continuing arresting people now," she says, "in Cuba there is no rule of law. Those trials are illegal and the families haven't even been able to see the accused.
"The regime is afraid of the people because people have gone to the streets to shout freedom so they are now trying to exert control over the population."
The Cuban government claims there is a disinformation campaign surrounding the protests.
Carlos Fernandez de Cossio, General Director for the US Division of Cuban Ministry of Foreign Affairs, said summary trials that protestors in Cuba are receiving are not unfair and that they are receiving counsel.
"It is part of the Cuban criminal system as it is part of the criminal system of many countries," he said, "and there's nothing unfair or extraordinary about it. It is part of the many lies that are being disseminated in Cuba."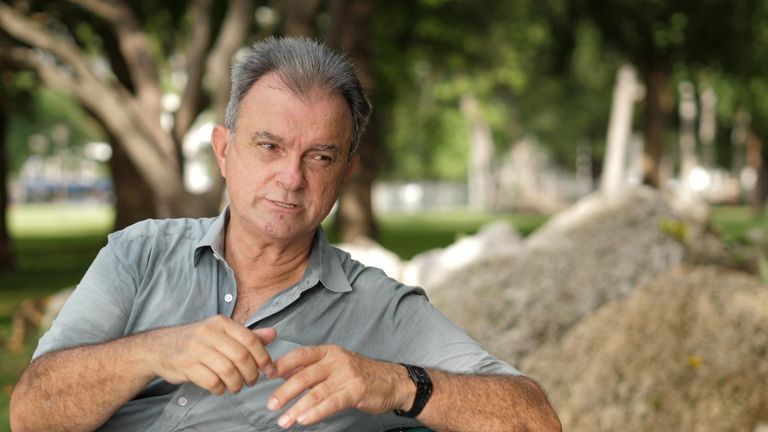 In Little Havana, the heart of Miami's Cuban community they have witnessed ill-fated attempts to overthrow the communist government but many believe this time is different. Ramon Saul Sanchez left Cuba at 12 years old and has devoted his life to fighting the government from Miami. He thinks the use of social media with protestors filming and broadcasting themselves online is a fundamental difference to previous uprisings.
"This is why the regime immediately turns off internet when there has been a revolt," he said, "What they're doing right now is slowing it down so pictures and videos can't be sent so easily. If we had social media 20 years ago what we've seen now probably would have happened then."
There haven't been any widespread protests in Cuba since 11 July and Sanchez believes that although people may not take to the streets again today or tomorrow, they will eventually. "I now believe I will be able to return to Cuba again in my lifetime," he says.
Conspiracy theorist Alex Jones files for bankruptcy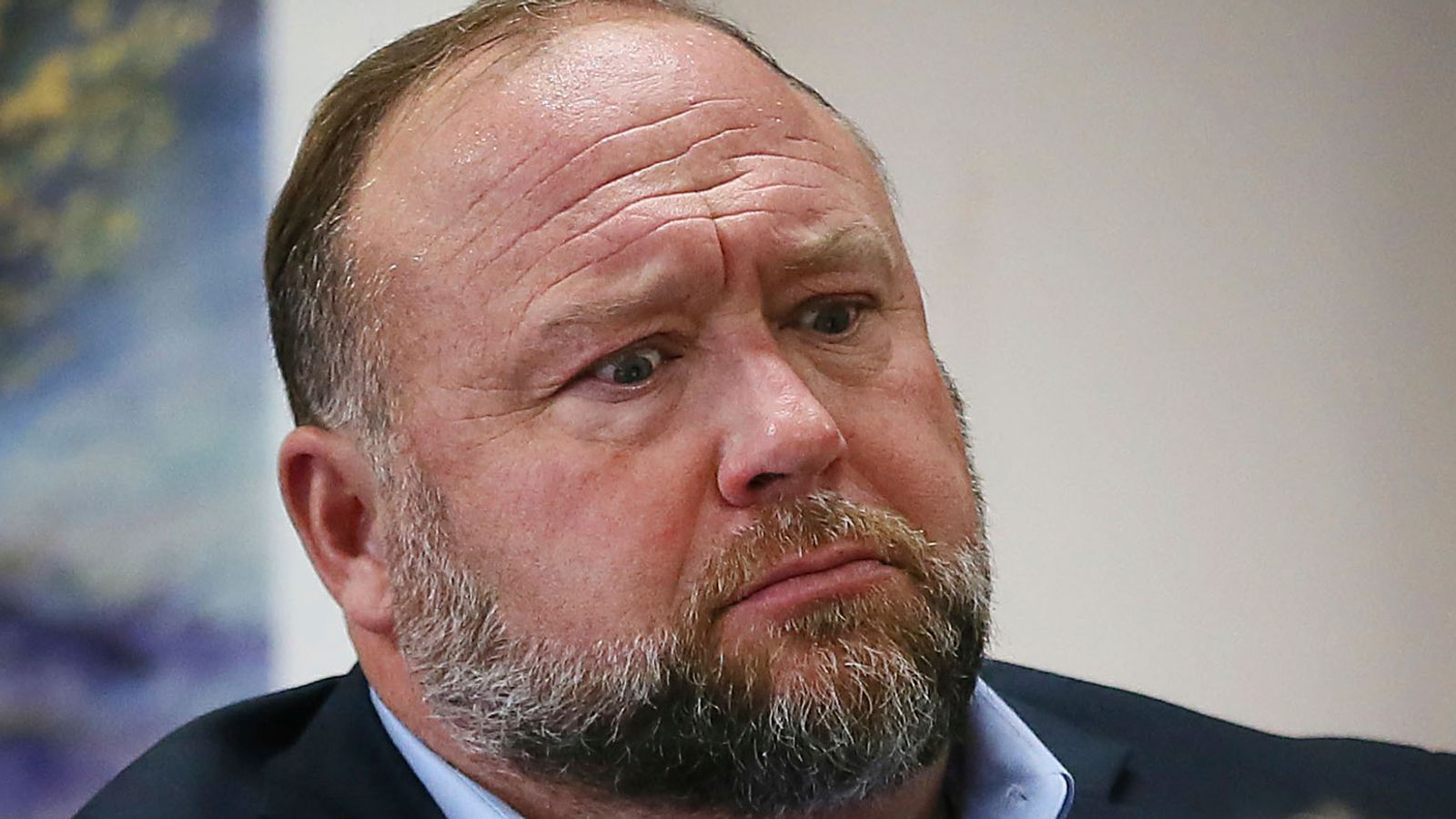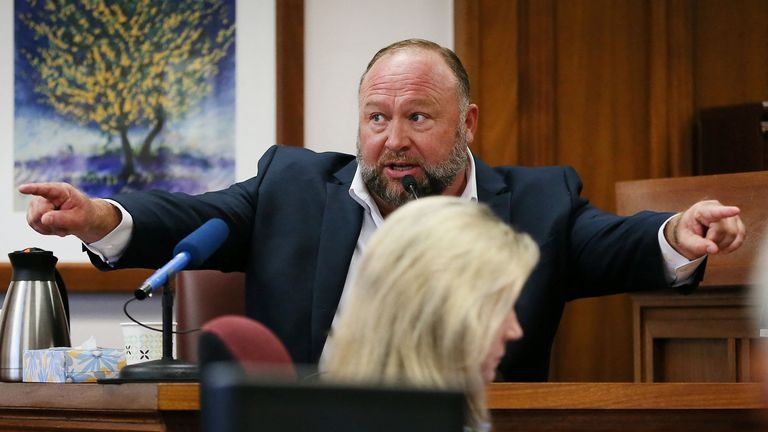 Conspiracy theorist Alex Jones has filed for bankruptcy.
Jones, the founder of far-right conspiracy website InfoWars, was sued after he accused relatives of children and teachers who died in the Sandy Hook shooting of being actors who faked the massacre.
The 48-year-old described the shooting as "phoney as a three-dollar bill" and claimed that the whole event was staged in an effort to curb gun rights.
He lost the case in October and was ordered to pay nearly $1bn in damages to the families of the victims.
Twenty pupils, all aged six or seven, and six staff members were killed in the shooting at Sandy Hook Elementary School in Connecticut in December 2012.
Jones was ordered to pay a total of $965m (£791m) in damages.
A court filing showed the conspiracy theorist filed for Chapter 11 protection from creditors with the US bankruptcy court in Houston, Texas stating that he has between $1m and $10m of assets and between $1bn and $10bn of liabilities.
Chapter 11 bankruptcy allows a company or individual to propose a reorganisation plan in order to allow them to keep operating while also paying off their debts.
The infamous American conspiracy theorist Alex Jones has been ordered to pay the families of the Sandy Hook school massacre $965m.

The controversial host has been banned from virtually all mainstream social media as a result of his conspiracy theories.
However, he still streams content on his own platform to a devoted online following.
On Thursday, Jones made headlines around the world again after he was joined by Kanye West for an interview in which the rapper praised Hitler.
Despite Jones' social media exile, clips of his talk with the rapper were circulated widely, with West's views on the Nazis prompting widespread outrage.
He said to the rapper: "You're not Hitler, you're not a Nazi, so you don't deserve to be called that and demonised."
West, whose face was hidden by a black mask throughout the interview, replied: "Well, I see good things about Hitler also.
Read more:
Who is Alex Jones?
"I love everyone, and Jewish people are not going to tell me, 'you can love, you know, us'… every human being has something of value that they brought to the table, especially Hitler."
Originally hailing from Austin, Texas, Jones began working in cable TV in the 1990s where he picked up a cult following thanks to his conspiracy theories.
In 1999 he cofounded the website InfoWars, which became popular in online conspiracy circles, reportedly racking up more than 10 million visits a month in 2017.
However, in the wake of repeated controversies and lawsuits the site's parent company Free Speech Systems LLC filed for bankruptcy earlier this year.
Along with the Sandy Hook conspiracy theory, he infamously promulgated the "Pizzagate" fake news story, which alleged that a Washington DC pizzeria was at the centre of an international paedophile abuse ring run by Hillary Clinton.
William and Kate's overshadowed US trip to end with Biden meeting and star-studded Earthshot Prize ceremony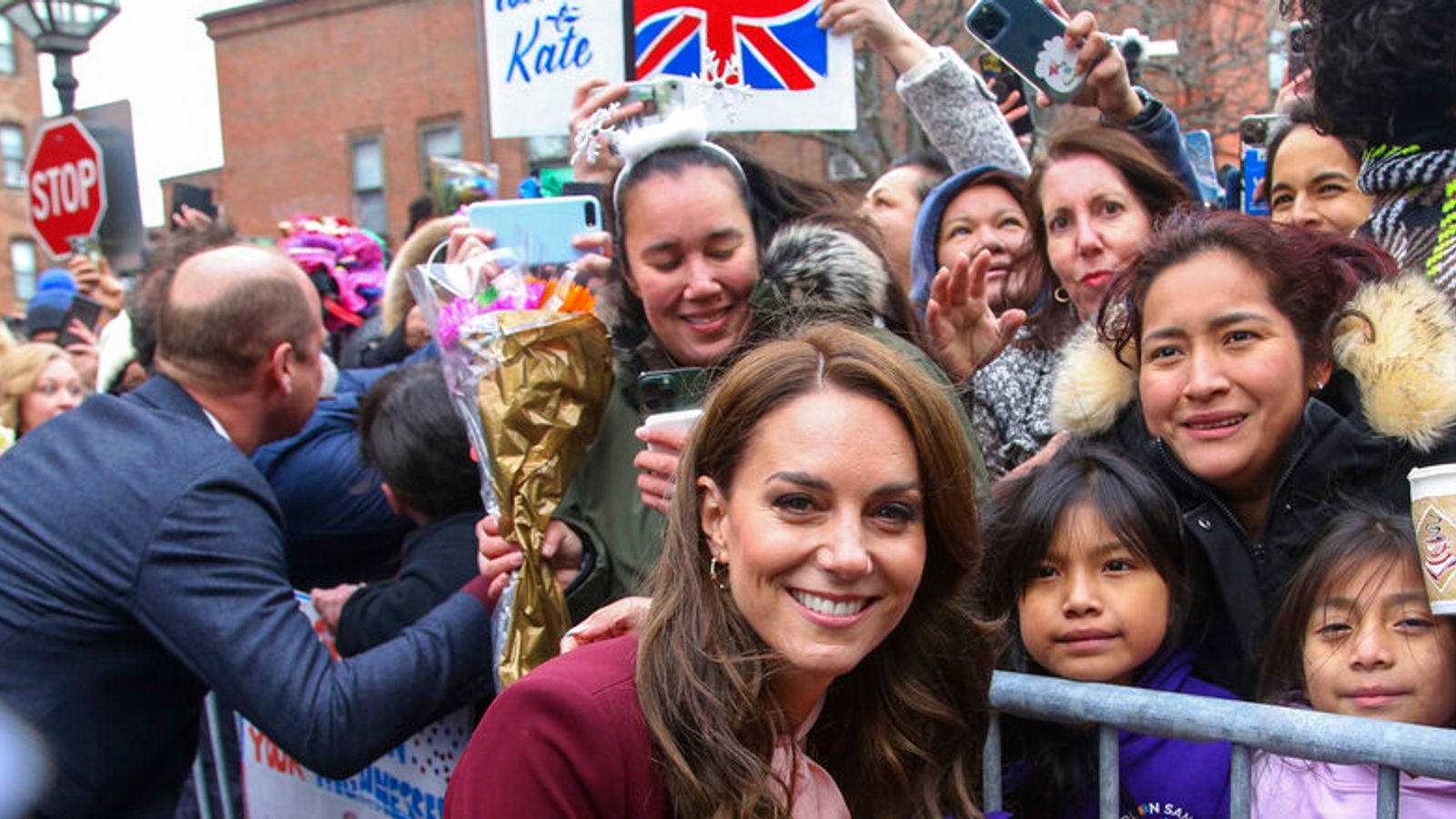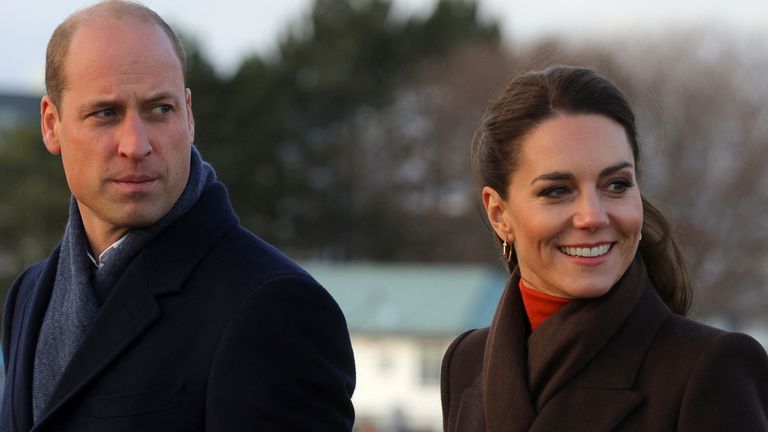 Prince William will be greeted by President Biden on the final day of his trip to Boston.
The Prince and Princess of Wales are in the northeastern city to announce the winners of the Earthshot Prize.
The couple's three-day visit has been overshadowed by the Buckingham Palace race row, and the surprise release of Harry and Meghan's Netflix trailer.
Both events have eclipsed engagements carried out by William and Kate, who are in the US for their first overseas visit since the death of the Queen.
The Princess of Wales is spending time at Harvard University.
She will visit the world renowned Center on the Developing Child as part of her efforts to promote the importance of early years care.
Sources close to the princess said she is "passionate" about the subject and has been hoping to visit researchers at Harvard for some time.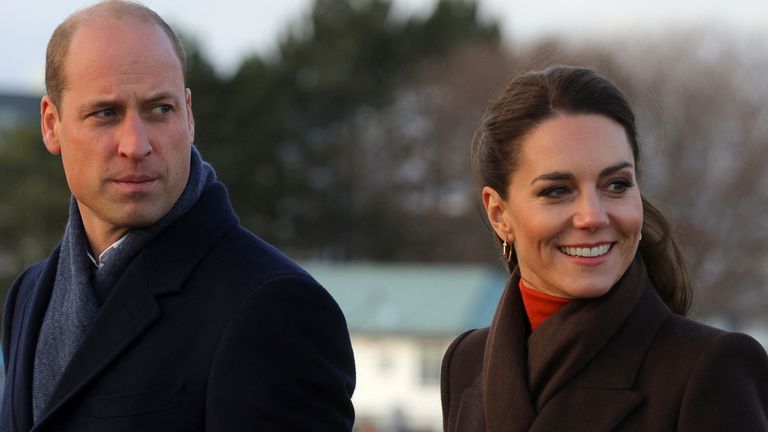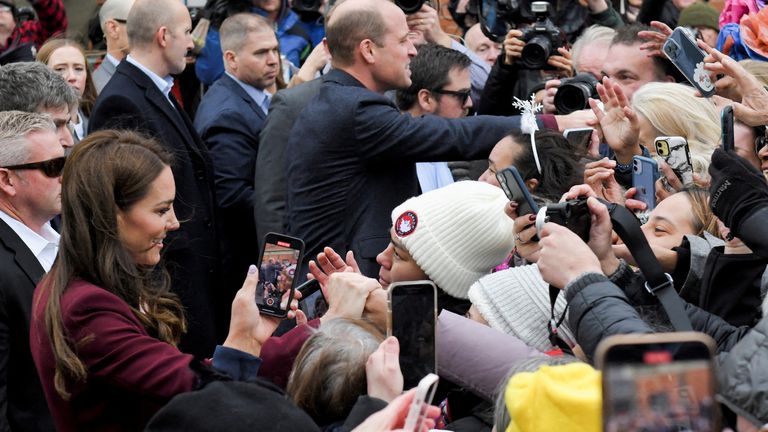 In a different part of the city, Prince William will visit the John F Kennedy Presidential Library, where he will be formally greeted by President Biden.
He will be given a tour of the museum by Caroline Kennedy, the daughter of JFK.
William will learn about President Kennedy's Moonshot prize, which challenged America to put a man on the moon. It's also the inspiration for the prince's environmental Earthshot Prize.
The day will culminate with the star-studded Earthshot ceremony, where five winners will win prizes of £1m to help further their work tackling the climate crisis.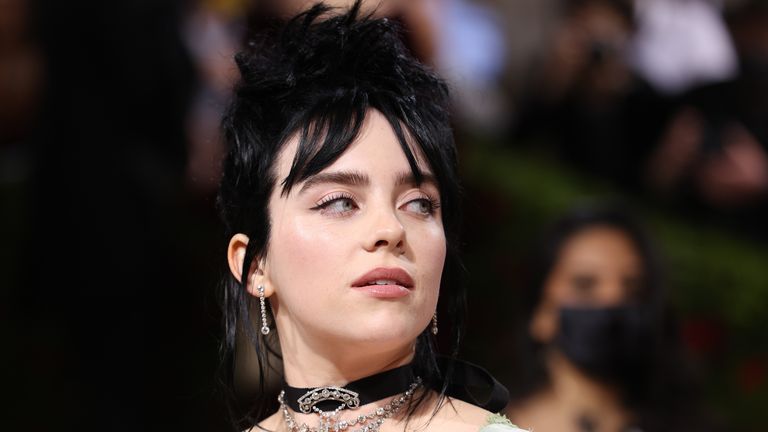 Read more:
Analysis – Royal visit overshadowed by barrage of bad news
Harry and Meghan's trailer in 11 snaps – and what they show
This year there are two UK finalists, including Notpla, which makes a seaweed based alternative to plastic packaging, and Low Carbon Materials, a company working on environmentally friendly building materials.
Singer Billie Eilish will headline the entertainment at the ceremony, with Annie Lennox and Ellie Goulding also appearing.
The royals' visit to America has not gone as planned. It had been hoped the trip would help positively promote the Royal Family on a global stage.
This is now William and Kate's last day in America and a final chance to showcase the causes they care about.
Boy, 10, 'shot mother dead after she refused to buy him a virtual reality headset'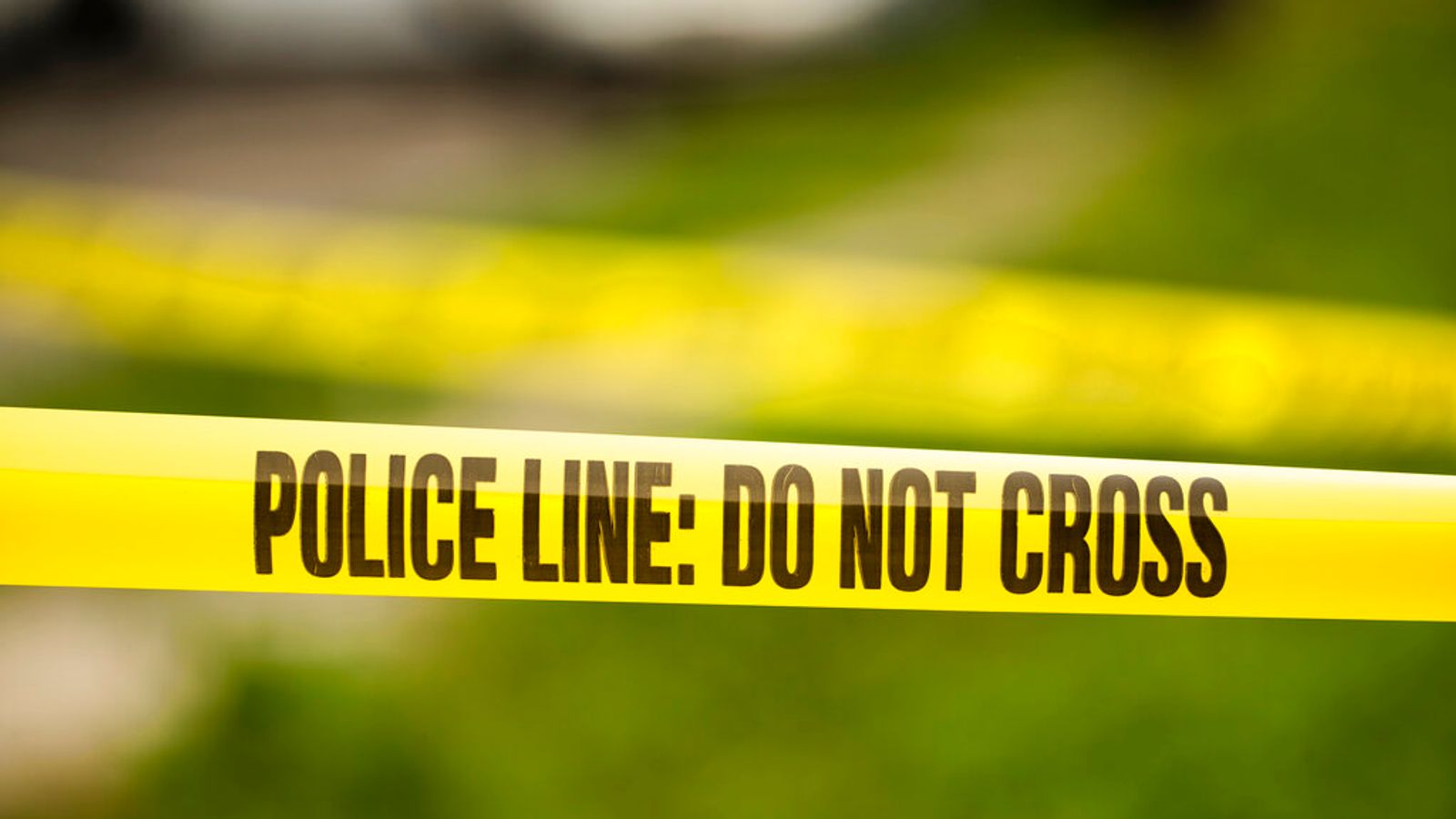 A 10-year-old boy allegedly shot and killed his mother because she would not buy him a virtual reality headset.
The boy at first claimed the shooting was an accident, but later said he intentionally aimed at his mother.
He is said to have logged into her Amazon account and ordered a headset the morning after she died, according to his aunt and sister, who claim he has not cried or showed any remorse.
The boy has been charged as an adult with first-degree reckless homicide and is in juvenile detention.
The incident happened just before 7am on 21 November in the city of Milwaukee in Wisconsin.
State law requires children as young as 10 to be charged as adults for certain serious crimes, but lawyers can request the case is moved to a juvenile court.
One of the boy's lawyers, Angela Cunningham, said: "This is an absolute family tragedy.
"I don't think anybody would deny or disagree with that… the adult system is absolutely ill-equipped to address the needs of a 10-year-old child."
The boy is said to have told officers he got the gun from his mother's bedroom and went down to the basement where she was doing laundry, according to criminal charges seen by the Journal Sentinel, a local newspaper.
Milwaukee Police initially said that the boy was "playing" with the gun when it fired, fatally injuring his mother.
Read more from the US:
William and Kate booed at basketball game
Analysis: America's problem with guns stands alone
Country star dies hours after getting married
The force said the incident would be referred to the Milwaukee County District Attorney General's Office for review.
They also reminded the public to "keep firearms secured with a gunlock and out of the reach of children".
A day after the incident, however, concerned relatives called the police.
History of 'disturbing behaviour'
The boy is said to have a history of "disturbing behaviour", including swinging a puppy around by its tail when he was four.
His family told police he filled a balloon with flammable liquid and set it alight, causing an explosion that burned furniture and the carpet.
When questioned by his family, the boy said he hears imaginary people talking to him.
He also physically attacked his seven-year-old cousin on the day of the shooting.
In a second interview with police, he said he tried shooting a wall to "scare her" when she walked in front of him and was wounded, according to the charge sheet.
He also told them he took the gun because his mother woke him up 30 minutes earlier than usual, at 6am, that day.