After almost a week of falling case numbers, there are tentative signs that the spread of COVID-19 in the UK is starting to slow.
Reported cases, which include tests from a number of days previously, point to a decline in infections. But numbers based on tests conducted in the previous 24 hours do not show as clear a picture.
So, what does the data tell us about the state of the pandemic in the UK?
The picture varies across nations. While Scotland saw case rates apparently peak in early July, other parts of the UK have only just begun to see infections fall over the past few days.
The chart below shows new cases based on the day someone tests positive and the data from 19 July is subject to change.
Colin Angus, senior research fellow at the University of Sheffield, says that part of this divergence could be explained in part by Scotland's early defeat in the Euros.
He said: "In Scotland this effect seems to have fizzled out after they were knocked out of the tournament in the group stages, while for England we are still seeing the after effects of it in the data now."
The earlier start to the summer holidays could also explain the lag between case rates in Scotland and the rest of the UK.
But even in Scotland the data is unclear. A randomised community survey by the ONS estimates that one in every 80 Scots had COVID-19 in the week ending 17 July compared with one in 90 the week before.
Dr Simon Clarke, an associate professor at the University of Reading, said: "It's too early to read too much into the ordinary test data – we've seen ups and downs before and it's longer-term trends that matter."
Why could case rates be falling?
One reason that cases could be falling is the start of school holidays in England, as children are often asymptomatic and are not required to get daily tests outside of term time.
But data shows only a moderate drop off in lateral flow tests in recent weeks. Meanwhile, PCR tests, which account for the vast majority of the system, continue to increase.
Another factor that could be driving infection rates is the number of people in self-isolation, which increased to more than 600,000 in the week ending 14 July.
Dr Stephen Griffin, associate professor in the School of Medicine, University of Leeds, said: "The ongoing coverage of the so-called 'pingdemic', unhelpful as it has been, actually reflect the fact that, in response to a large surge of infections, a great many people have been asked to self-isolate recently and this could have a direct impact upon transmission."
Is the regional picture any clearer?
In England, case rates appear to be falling across most regions among 10 to 29-year-olds, but the trend is most pronounced across all age groups in the North East and North West.
Despite the rampant spread of COVID-19 in these regions, case rates among the elderly remained low, raising the question of whether vaccines have suppressed infection in older populations.
At the peak for the North West in January, there were more than 950 cases per 100,000 over-90s, compared with just 102 in the latest wave.
But University of Sheffield's Colin Angus says that he is not convinced that the outbreaks have fizzled out because the virus has run out of susceptible people to infect.
He said: "If you look at Bolton and Blackburn, the original hotspots in the Delta wave, you can see that cases didn't really fall back that far and the outbreak has continued to rumble along there in the past month or so, seemingly under the radar."
Whatever the trends, experts warn that any decline in cases could be short-lived.
The return of schools combined with less outdoor socialising in the autumn is likely to lead to a surge in infections. In addition, it is still too early to gauge what impact lifting England's remaining restrictions on 19 July will have on case numbers.
Dr Clarke said: "As things stand, we really don't have any data for the effect of what's happened on 19 July. It should put upward pressure on infection numbers, as should any measure which allows people to mix more."
---
The Data and Forensics team is a multi-skilled unit dedicated to providing transparent journalism from Sky News. We gather, analyse and visualise data to tell data-driven stories. We combine traditional reporting skills with advanced analysis of satellite images, social media and other open source information. Through multimedia storytelling we aim to better explain the world while also showing how our journalism is done.
Girl, 5, dies in house fire near Crymych, Pembrokeshire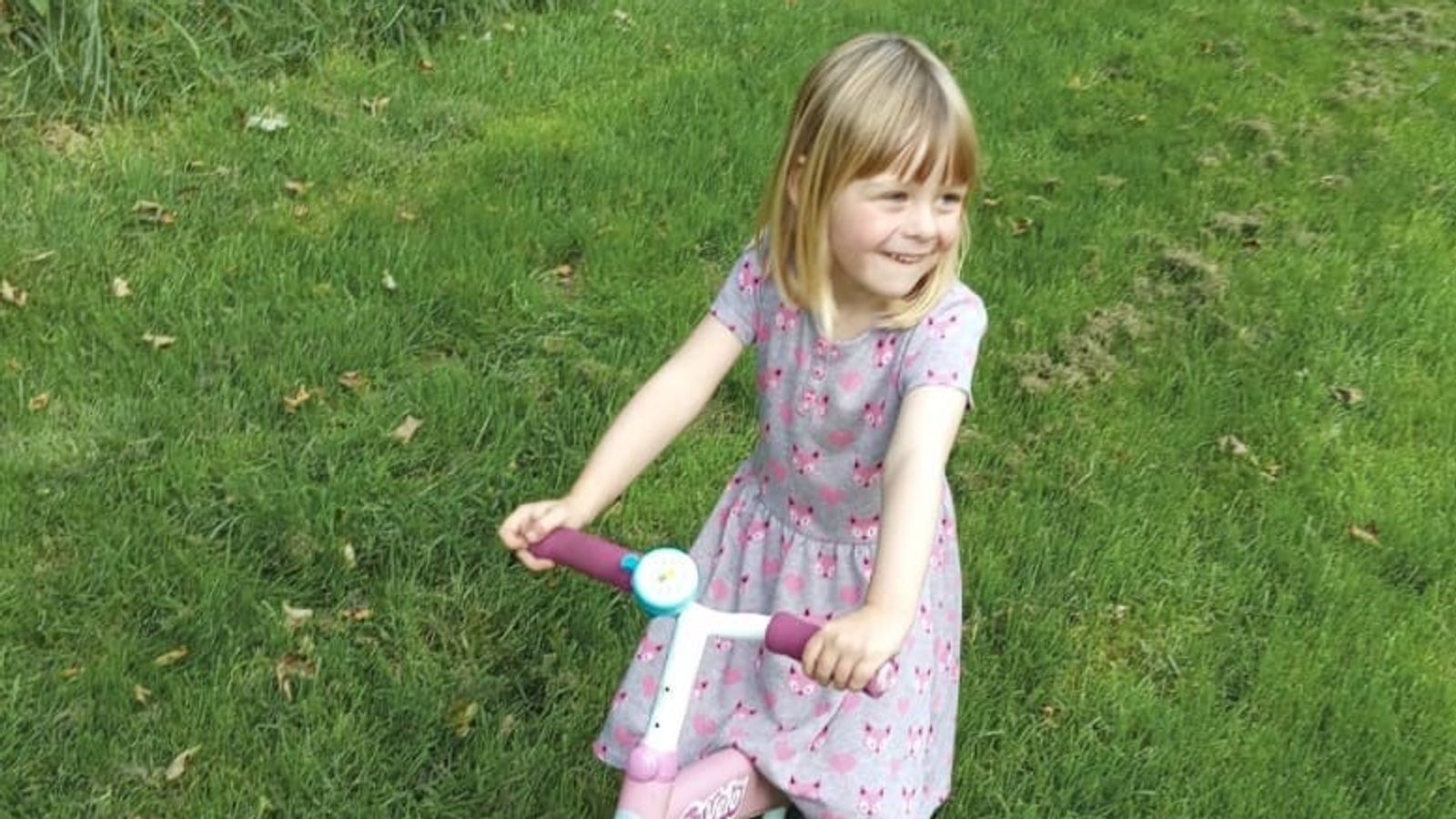 A five-year-old girl has died after a house fire in Pembrokeshire.
Alysia Salisbury – who was described by her family as "a beautiful daughter and sister" – died at the scene of the blaze, Dyfed-Powys Police said.
Emergency crews were called to the fire in the Pontyglasier area, near Crymych, shortly before 10pm on Saturday.
Detective Chief Inspector Llyr Williams said: "Our thoughts are with the family and the local community at this tragic time.
"HM Coroner has been informed and officers will now work with colleagues from the fire service to establish the cause of the fire.
"The family request privacy at this difficult time."
Read more from Sky News:
Two men in 20s die after being pulled from sea
ITV responds to This Morning axe rumours
Alysia's family is being supported by specialist officers, police said.
The operation on Saturday evening involved fire crews from a wide area of West Wales, including Crymych, Cardigan, Newcastle Emlyn, Whitland and Fishguard.
Leicester City and Leeds United relegated from Premier League as Everton survive on dramatic final day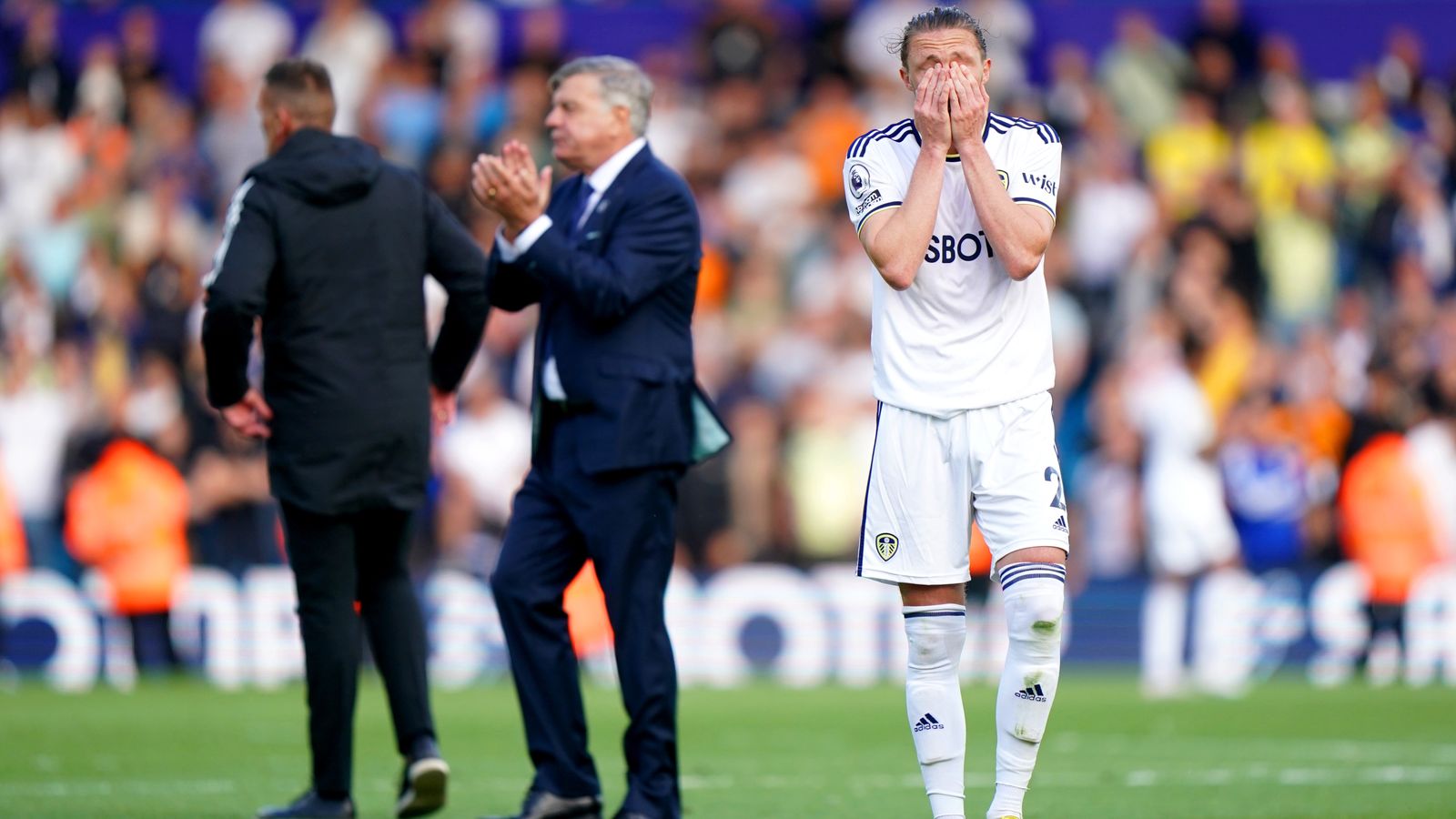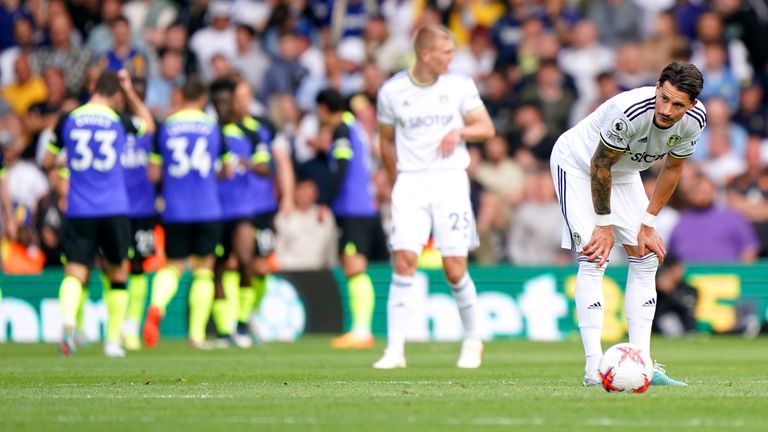 Leicester City and Leeds United have been relegated from the Premier League as Everton survived on a dramatic final day.
The Toffees secured safety with an 1-0 win over Bournemouth at Goodison Park. They remain one of six clubs to have never been relegated from the Premier League since its creation.
Leicester, who lifted the title only seven years ago, beat West Ham 2-1 at the King Power Stadium but it wasn't enough to secure their survival due to Everton's win.
Leeds went down 4-1 at home to Tottenham Hotspur.
Harry Kane got a brace but Spurs still miss out on European qualification.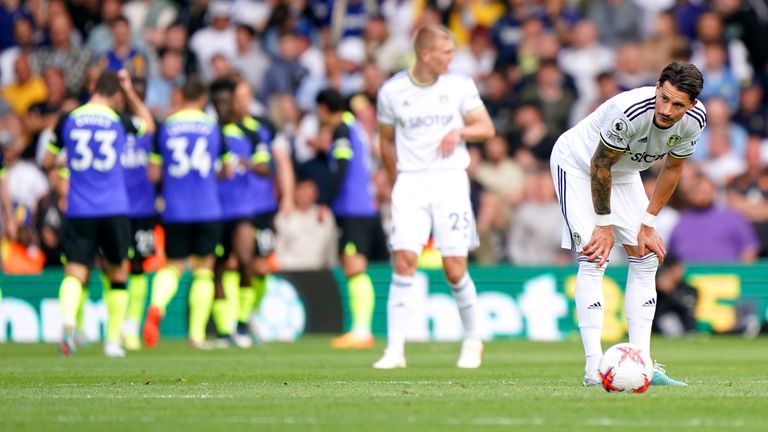 Aston Villa will play in the Europa Conference League next season. They were 2-1 winners at home to Brighton.
Manchester City were previously announced as the winners of the Premier League. However, the champions suffered a surprise 1-0 defeat at Brentford.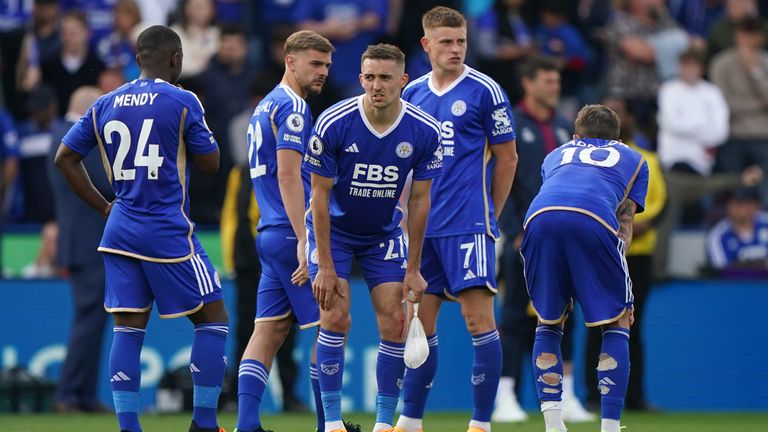 Frank Lampard's last game as Chelsea interim boss ended in a 1-1 draw to Newcastle.
Crystal Palace and Nottingham Forest also finished 1-1.
Arsenal thrashed Wolves 5-0, Manchester United beat Fulham 2-1 and Southampton and Liverpool played out a thrilling 4-all draw.
Two men in 20s die after being pulled from sea off Devon coast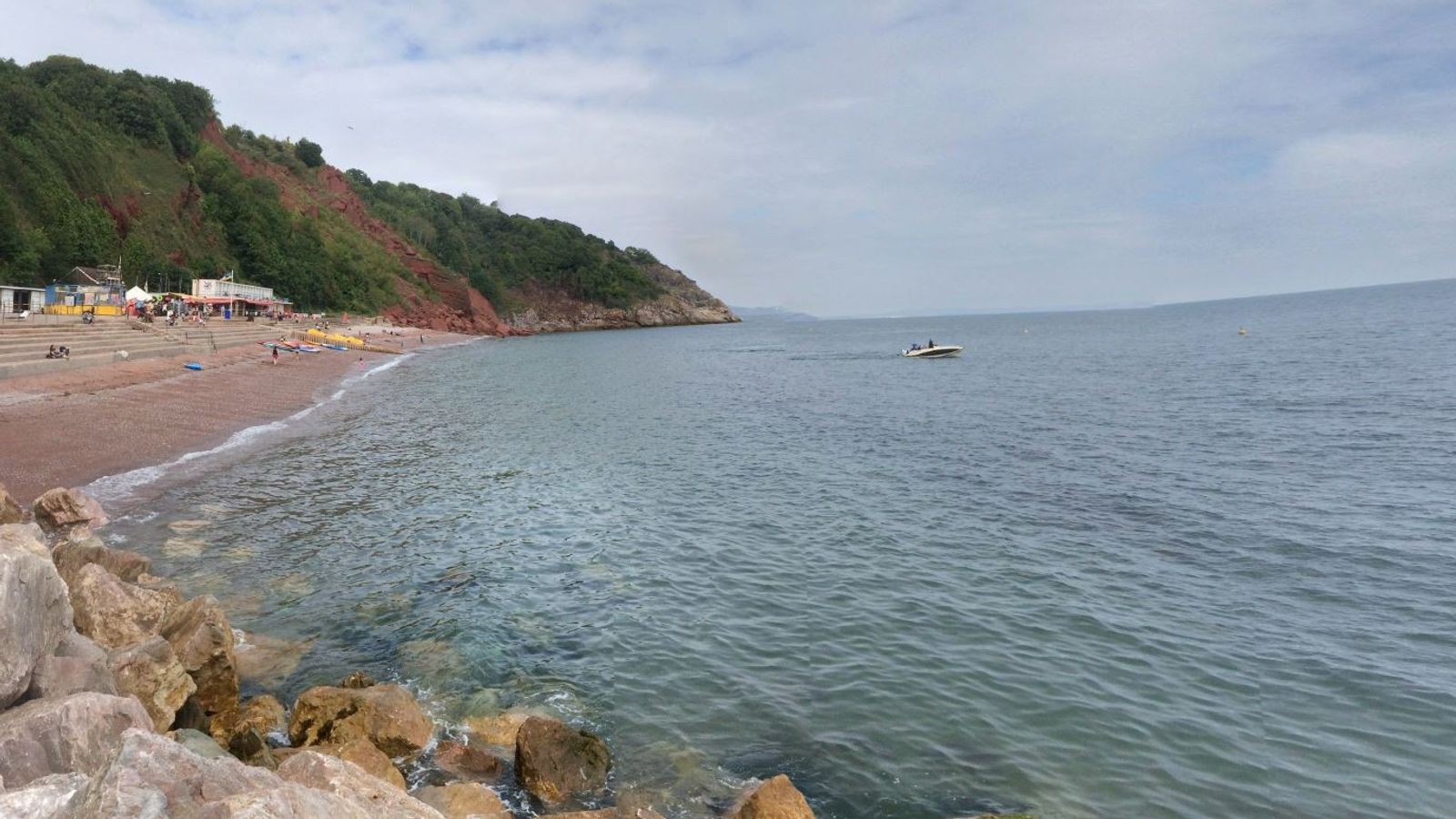 Two men have died after being pulled from the sea off the coast of Devon.
Police were called to reports of concern for two people in the water off the coast of Oddicombe, Torbay, on Saturday morning.
Following an emergency operation, the men – both in their 20s – were pulled from the water.
One man was declared dead at the scene and the other man died after being taken to Torbay District Hospital.
The rescue operation involved the Coastguard Rescue Team from Torbay and the RNLI as well as an air ambulance.
Enquiries are ongoing and a file will be prepared for the coroner, Devon and Cornwall Police said.
The families of the two men have been informed.
Saturday was the hottest day of 2023 so far, with the UK seeing temperatures of up to 24C (75F).
In Carlisle, the body of a teenager was pulled from a river after after a group of friends "got into difficulty" in the water.
He has been formally identified as 15-year-old Lewis Michael Kirkpatrick, Cumbria Police said.
His body was found shortly on Saturday afternoon after a search operation.
A 14-year-old boy who was airlifted to hospital on Friday evening remains in a critical condition, while one of the group managed to swim to safety and another was rescued by a member of the public.