Ryanair has raised its passenger forecast following a recovery in summer bookings but reported a sharper first quarter loss, saying the coronavirus crisis "wreaked havoc" on Easter demand.
Europe's largest airline by passenger numbers said it now expected to fly between 90 and 100 million people in its current financial year to the end of March 2022.
That was up from an earlier forecast of 80-100 million as it benefitted from a boost to summer holiday bookings and eyed a much improved winter season ahead.
It credited the improved guidance on a COVID-19 vaccine-led pick up in demand across EU nations – following in the footsteps of a recovery in the UK – though it refused to extend the range of its forecasts beyond the current year given continuing uncertainty.
Ryanair boss delivers blunt verdict on 'pingdemic'

Ryanair said a net loss of €273m (£234m) between April and June, up from the €185m red figure in the same period last year, reflected a disastrous Easter for travel though demand had picked up through May and June.
It carried 8.1 million passengers over the first quarter – up from just 0.5 million in the same three months of 2020 as the pandemic gathered speed.
While total revenue rose to €370m, thanks in part to additional charges on passengers for things like priority boarding and seat reservations, its bottom line was hurt by a surge in operating costs to €675m.
Ryanair chief executive, Michael O'Leary, said: "COVID-19 continued to wreak havoc on our business during Q1 with most Easter flights cancelled and a slower than expected easing of EU Govt. travel restrictions into May and June.
"Significant uncertainty around travel green lists (particularly in the UK) and extreme Govt. caution in Ireland meant that Q1 bookings were close-in and at low fares."
He added: "Following the 1st July rollout of EU digital Covid certificates (and the relaxation of the UK's quarantine rules) for fully-vaccinated persons, our group has seen Q2 bookings recover strongly (albeit at low fares).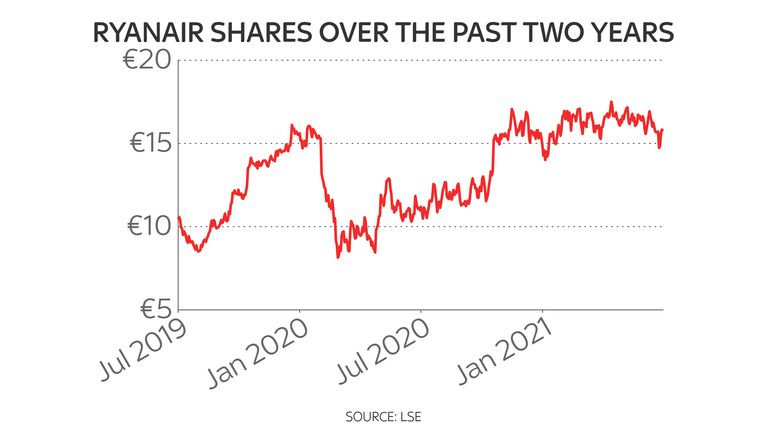 "We believe that FY22 traffic has improved to a range of 90m to 100m (previously guided at the lower end of an 80m to 120m passenger range) and (cautiously) expect that the likely outcome for FY22 is somewhere between a small loss and breakeven.
"This is dependent on the continued rollout of vaccines this summer and no adverse COVID variant developments."
Branson-backed Virgin Voyages sets sail on quest for new funding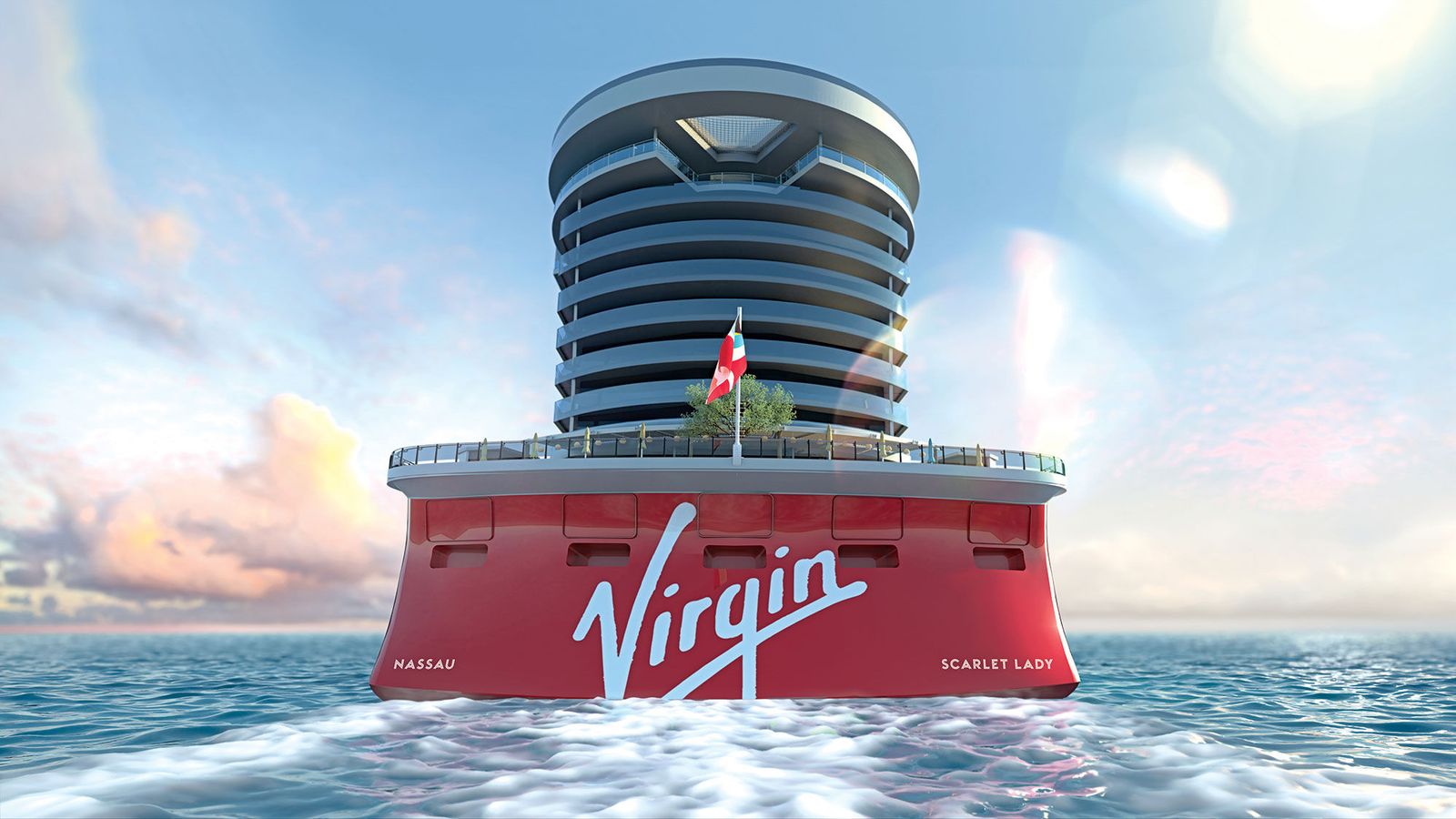 Sir Richard Branson's cruise-line venture is seeking hundreds of millions of dollars in fresh funding even as the Virgin Group founder faces financial turbulence in other parts of his business empire.
Sky News has learnt that Virgin Voyages is in the early stages of plans to raise a substantial sum of money from new and existing investors.
Sources close to the situation said this weekend that it was too early to determine the scale of the prospective fundraising, or the mix of debt and equity it would involve.
The disclosure of Virgin Voyages' talks to secure new capital comes just days after Virgin Orbit, Sir Richard's commercial satellites business, said it would lay off the majority of its staff and cease operations after running out of money.
He injected $11m into the business this week to fund the redundancies of nearly 700 staff.
Its looming collapse is a blow to the tycoon as well as public market investors who backed Virgin Orbit's 2021 merger with a special purpose acquisition company listed in New York at a valuation of over $3bn.
Virgin Voyages also launched in 2021 – following a 15-month delay caused by COVID-19 – with its maiden journey from Portsmouth in August of that year.
It operates two cruise ships – the Scarlet Lady, which sails between the US and Caribbean, and the Valiant Lady.
A third vessel, the Resilient Lady, comes into operation next month, with a fourth, Brilliant Lady, due to be delivered later this year.
The company is 20%-owned by Sir Richard's Virgin Group, and like the entrepreneur's other ventures, was conceived with the intention of disrupting industries beset by an absence of innovation or focus ocustomer service.
During his decades in business, Sir Richard has funded forays into banking, space tourism, aviation, insurance, soft drinks and telecoms.
A number of those businesses, such as Virgin Money and Virgin Galactic, are listed in London and New York respectively.
Others, including Virgin Atlantic Airways, are privately held, with Sir Richard's holding company owning significant stakes.
The pandemic badly hurt Virgin's consumer and leisure-focused companies, prompting the tycoon at one point to warn that he may be forced to mortgage his Necker Island home.
He has raised billions of dollars from the sale of shares in Virgin Galactic, using part of the proceeds to fund capital injections into Virgin Atlantic and Virgin Orbit.
Some of those share sales came during a period when he also sought emergency financial support from the government to shore up his airline business.
Virgin Voyages' latest talks about raising funding come just seven months after it secured $550m from investors led by funds managed by BlackRock, the world's largest asset manager.
"Despite the unprecedented challenges the cruise sector has faced in the past few years, the industry is exhibiting a powerful rebound," Brendan Galloway, director at BlackRock Global Credit said at the time.
"We are excited to invest in Virgin Voyages on behalf of our investors as we see a positive outlook and impressive growth on the horizon for the company."
Bain Capital, the private equity firm, and Virgin Group also participated in that round.
Its adult-only trips sail to 100 ports, including in Australia and New Zealand from later this year.
Among the accolades cited by Virgin Voyages during its first 18 months in operation are recognition on Condé Nast Traveler's 2022 Cruising 'Hot List', and being named best new cruise ship by Cruise Critic.
This year, the company says it has seen "exponential growth in bookings, including industry leading re-bookings, from customers".
A Virgin Voyages spokeswoman declined to comment on its funding discussions.
Thousands of small businesses face 'tough decisions' after change to energy scheme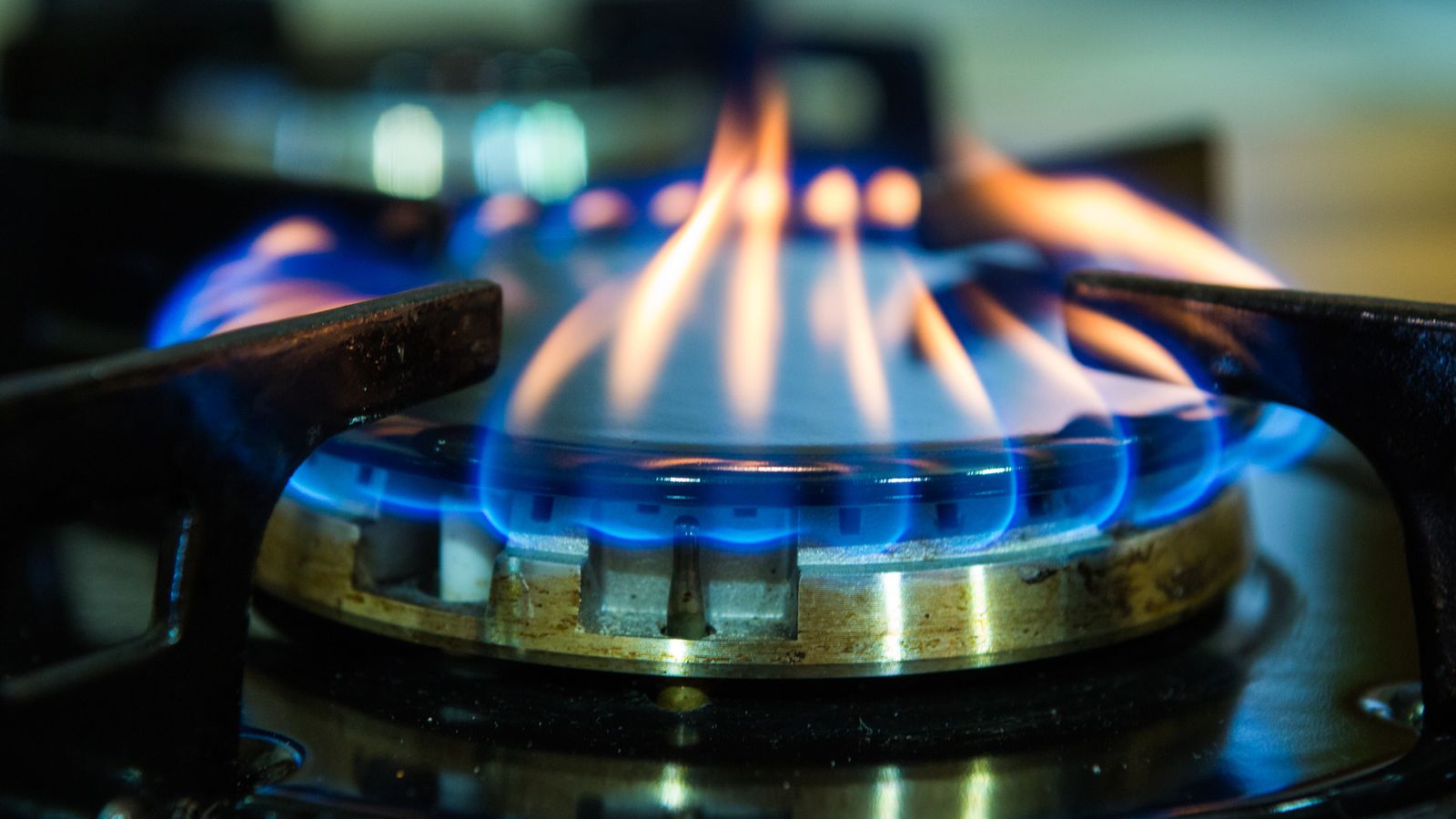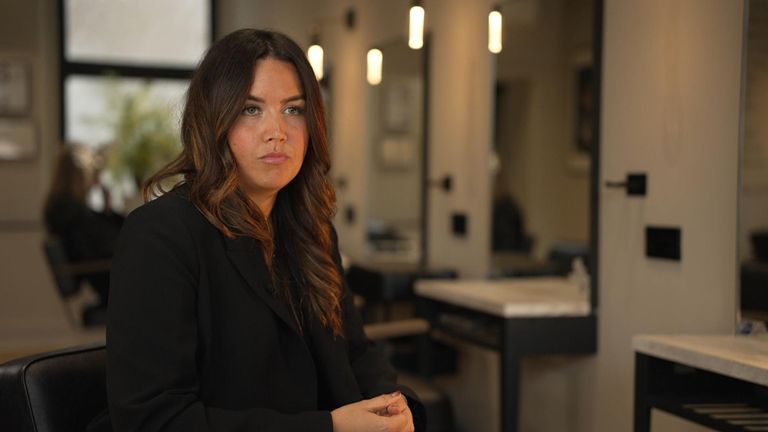 Hundreds of thousands of small businesses could face "tough decisions" following changes to the energy support scheme, according to the Federation of Small Businesses.
The Energy Bills Discount scheme has been introduced to provide UK businesses, charities and the public sector support with energy bills.
This scheme for non-domestic energy users will see discounts provided on high energy bills until 31 March 2024.
Until now, the Energy Bill Relief scheme capped energy costs, but the new support measure will only see bills discounted.
The Federation of Small Businesses (FSB) estimates around 370,000 small businesses will be negatively impacted by it.
Craig Beaumont, Chief of External Affairs at the FSB, told Sky News that these small businesses will face "tough decisions" in the months ahead.
He said: "We'll see some small businesses reduce their hours of operation, we'll have some having to let staff go, or look at other major expenditures.
"We expect some small businesses to close down altogether."
Mr Beaumont added that the new support scheme "won't help their bills".
He said: "The first government energy scheme was a fixed price, this second scheme is only a small discount, which means that while before you'd have your bill cut to about 25% of what it would've been, your new bill will be nearly exactly where it was last August.
"For a specific group of firms this is really bad news – if you're variable tariff or if you're out of your contract you're okay.
"But if you're fixed – especially if you fixed last August – you're in serious trouble."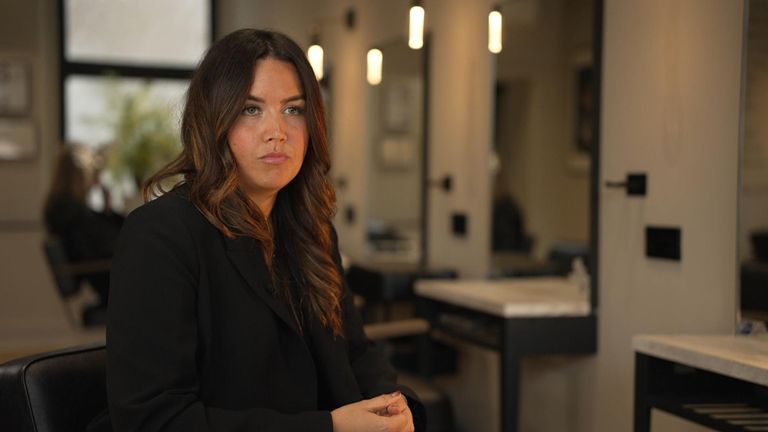 Ruby Byrne, owner of Ruby B Salon, told Sky News that her "worst case scenario" is struggling with costs so much that she has to sacrifice the service she provides her clients.
She's already considering solutions should she struggle to pay bills.
Ms Byrne said: "In the 13 years that I've been open, I've only ever increased my prices once.
"I may have to do it again so that's going to affect what clients I get, if they come back, and how often they come.
"That's obviously going to affect my business."
Click to subscribe to The Ian King Business Podcast wherever you get your podcasts
A government spokesperson told Sky News: "Companies large and small will benefit from the baseline discount through our new energy bills scheme and do not need to apply for it, and a higher level of support will be provided to the most energy and trade-intensive businesses of all sizes.
"While no national government can control the global factors pushing up the price of energy and other business costs, we continue to stand by business.
"That's why we provided them and other non-domestic energy users with an unprecedented package of support, enabling some businesses to pay around half of predicted wholesale energy costs this winter."
Plans to accelerate rise in state pension age frozen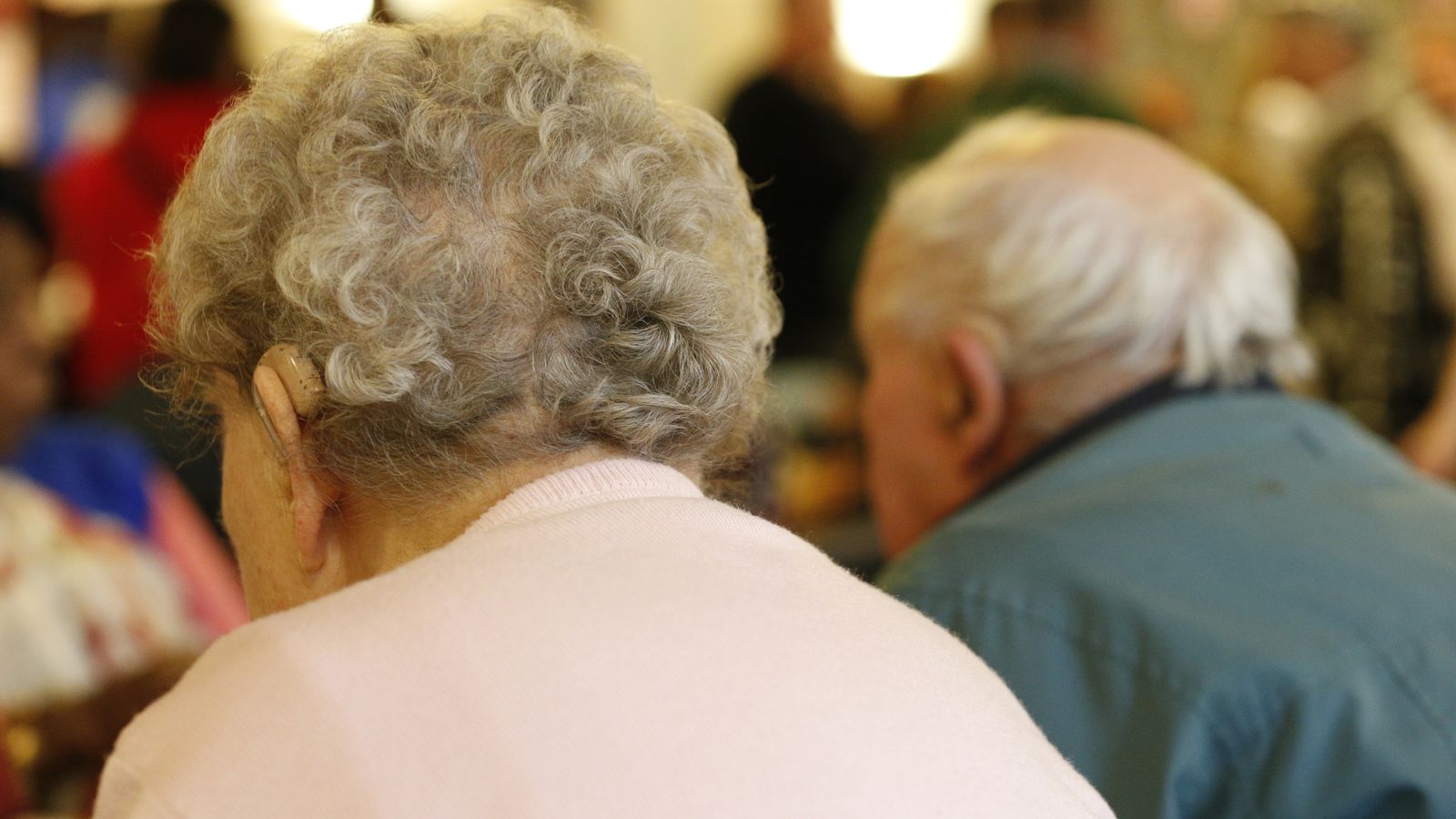 The government has frozen plans to accelerate the rise in the state pension age.
Work and Pensions Secretary Mel Stride confirmed the move following newspaper reports that suggested the government was erring over the plans.
The age at which the state pension is payable currently stands at 66, and by the end of 2028, it will have risen to 67.
Increasing the state pension age to 68 was scheduled to happen between 2044 and 2046 – but ministers had been contemplating bringing that forward to between 2037 to 2039.
Mr Stride said he agreed the rise in the state pension age from 66 to 67 should occur between 2026 and 2028 as planned, but that parliament should "consider the rise to age 68 again".
He said that decision will be delayed until after the next election, with another review taking place "within two years of the next parliament".
'Mr 1%' attack on Sunak from Starmer as he launches local elections campaign – Politics latest
Increasing the state pension age had been on the cards because of the trend of people living longer. However, the coronavirus pandemic changed that, reducing the life expectancy for women by one year and 1.3 years for men – removing a key justification for changing the rules.
The decision to delay the changes could also have been influenced by France – where violent protests have erupted at President Emmanuel Macron's proposals to raise the state pension age to 64 – and the Tories' own electoral prospects.
Mr Stride told MPs: "Given the level of uncertainty about the data on life expectancy, labour markets and the public finances, and the significance of these decisions on the lives of millions of people, I am mindful a different decision might be appropriate once these factors are clearer.
"I therefore plan for a further review to be undertaken within two years of the next parliament to consider the rise to age 68 again."
'Responsible and reasonable approach'
The cabinet minister defended his approach, saying it "continues to provide certainty for those planning for retirement" while ensuring in the longer term, it is "sustainable and fair across the generations".
He said the government "remains committed" to the principle of the 10-year notice of changes to the state pension age.
"The approach I'm setting out today is a responsible and reasonable one," he said.
"One that continues to provide certainty for those planning for retirement, while ensuring that we take the time to get this right for the longer term, so that the state pension can continue to provide security in retirement and is sustainable and fair across the generations."
Mr Stride confirmed that the increase in life expectancy has "slowed" since the first state pension age review was carried out in 2017 – a trend he said was being seen "to a varying degree across much of the developed world".
He cited an independent report by Baroness Neville-Rolfe carried out in 2022, which he said "highlights an important challenge: a growing pensioner age population and the affordability and fiscal sustainability of the state pension".
"As a society we should celebrate improvements in life expectancy, which has driven rapidly over the past century and is projected to continue to increase," he said.
'Not exactly a sign of strength'
The announcement swiftly received a hostile reception from former cabinet minister Jacob Rees-Mogg, who said: "Unlike the Labour Party I don't welcome this decision.
"That life expectancy from retirement from the 1940s to today has increased by seven years, which would indicate a retirement age of 72 rather than of 67 or 68.
"The benefit of long-term decision-making is that it gives everybody the chance to plan well in advance. And the delaying the decision is a decision in itself, and is not exactly a sign of strength."
Read more:
Why the UK government had to rethink pension policy
The Paris pensions protests are fast becoming a major crisis for Macron
Labour's shadow work and pension secretary Jon Ashworth welcomed the delay but said the stalling life expectancy rates that drove it were a "damning indictment".
"Today's announcement that they are not going ahead with accelerating the state pension age is welcome, and it is the right one," he said.
"But it is the clearest admission yet that a rising tide of poverty is dragging life expectancy down for so many, and stalling life expectancy, going backwards in some of the poorest communities, is a damning indictment of 13 years of failure which the minister should have acknowledged and apologised for today."