Number of Tory MPs think PM won't follow through and introduce COVID domestic vaccine passports
A number of Conservative MPs have told Sky News they do not think the government will follow through and actually introduce domestic vaccine passports.
The prospect of people having to prove their COVID-19 status to access a range of venues has been raised in recent weeks.
Boris Johnson has already said that individuals will need to be fully vaccinated to go to nightclubs from the end of September – and proof of a negative COVID test will no longer be sufficient.
Vaccine passports for Premier League games?

Universities, music events and sporting fixtures have all been mentioned as possible other settings for certification.
More than 40 Conservatives recently signed a declaration from the campaign group Big Brother Watch expressing opposition to the idea.
Sir Graham Brady, chairman of the 1922 Committee of backbench Tories, told Sky News that vaccine passports for domestic use would be a "massive step and a misguided one".
"The policy would discriminate against the young, against those who have medical or ethical reasons why they can't be vaccinated and many ethnic minority groups," he said.
"Fundamentally, people's decision on whether to be vaccinated or not must be a personal decision for them to make based on their own assessment of the benefits and risks."
Some Tory MPs contacted by Sky News say they think the prime minister is bluffing in a bid to increase vaccine uptake, while others expressed their belief that the government would pull any vote on the matter if there is a realistic prospect of them losing.
"I don't think they will," Wellingborough MP Peter Bone said when asked if he thinks the government will follow through and introduce vaccine passports.
Govt 'reserves right' to mandate jab passport use

Mr Bone said he thinks ministers want to "nudge" young people into getting the jab by raising the prospect of them needing to be fully vaccinated to access venues like nightclubs.
He said he was against vaccine passports because they are "identity papers by the back door" and risked creating a "two class society".
Craig Mackinlay, meanwhile, said he thinks the government is adopting a "carrot and stick approach" to increase vaccine take-up.
"I hope that is as far as these plans go," the MP for South Thanet said.
"I really do believe that," Mr Mackinlay added, referencing his view that vaccine passports ultimately will not be introduced.
He said the policy would entail a "massive change to the relationship between the state and the individual", highlighting the possibility of vaccine passports for universities as a "very dangerous step".
Will vaccine passports be introduced for pubs?

"Broadly we are a party that believes in individual freedom," he said.
Sky News has been told that if the matter was put to a vote, as many as 50 Conservative MPs could vote against.
A senior Tory MP said there was an "almost universal objection" in the parliamentary party to vaccine passports.
They added that they would be "very surprised" if the measure made it through without Labour support, adding that the "only thing" that will stop the government trying to implement the policy is if they were "convinced" they would lose a Commons vote.
Mr Bone said fellow Tories in parliament were "quite horrified" about the prospect and a "significant number" would vote against the government if it comes to it.
And he expressed the view that Cabinet Office minister Michael Gove is the driving force behind the policy, rather than the PM.
Double jab will be needed for nightclub entry

Andrew Bridgen described vaccine passports as "completely unnecessary, bureaucratic and unworkable", adding that they would "create a divided society".
He accused the government of engaging in "sabre-rattling" as part of a "crude attempt to coerce young people to take the vaccine".
The North West Leicestershire MP said he thinks the government will pull any Commons vote on the matter if there is the prospect of a defeat.
If it is put to MPs, Mr Bridgen said it will be a "defining moment for Boris Johnson's premiership and future of the Conservative Party".
One Conservative MP who is in favour of the idea is Sir Roger Gale, who represents North Thanet.
"I have no problem with them at all, I think they're a very good thing," he told Sky News when asked about vaccine passports.
Sir Roger said the policy is a "no-brainer" and he would vote for it, but he acknowledged there may be an "element of bluff" in it to drive up vaccination numbers.
Were vaccine passports to become a reality, he said they should not "morph into an ID card" and should have an "expiry date".
A government spokesperson said: "There has been no change to our plans to introduce vaccine certification in September.
"The government is focussed on protecting the public and reducing the impact of the virus, including mandating COVID certification in certain settings.
"Vaccines are the best possible way to protect you and your family against the virus and we strongly encourage people to come forward."
COP28: Rishi Sunak to call for 'pragmatic' climate action at conference after green U-turns earlier this year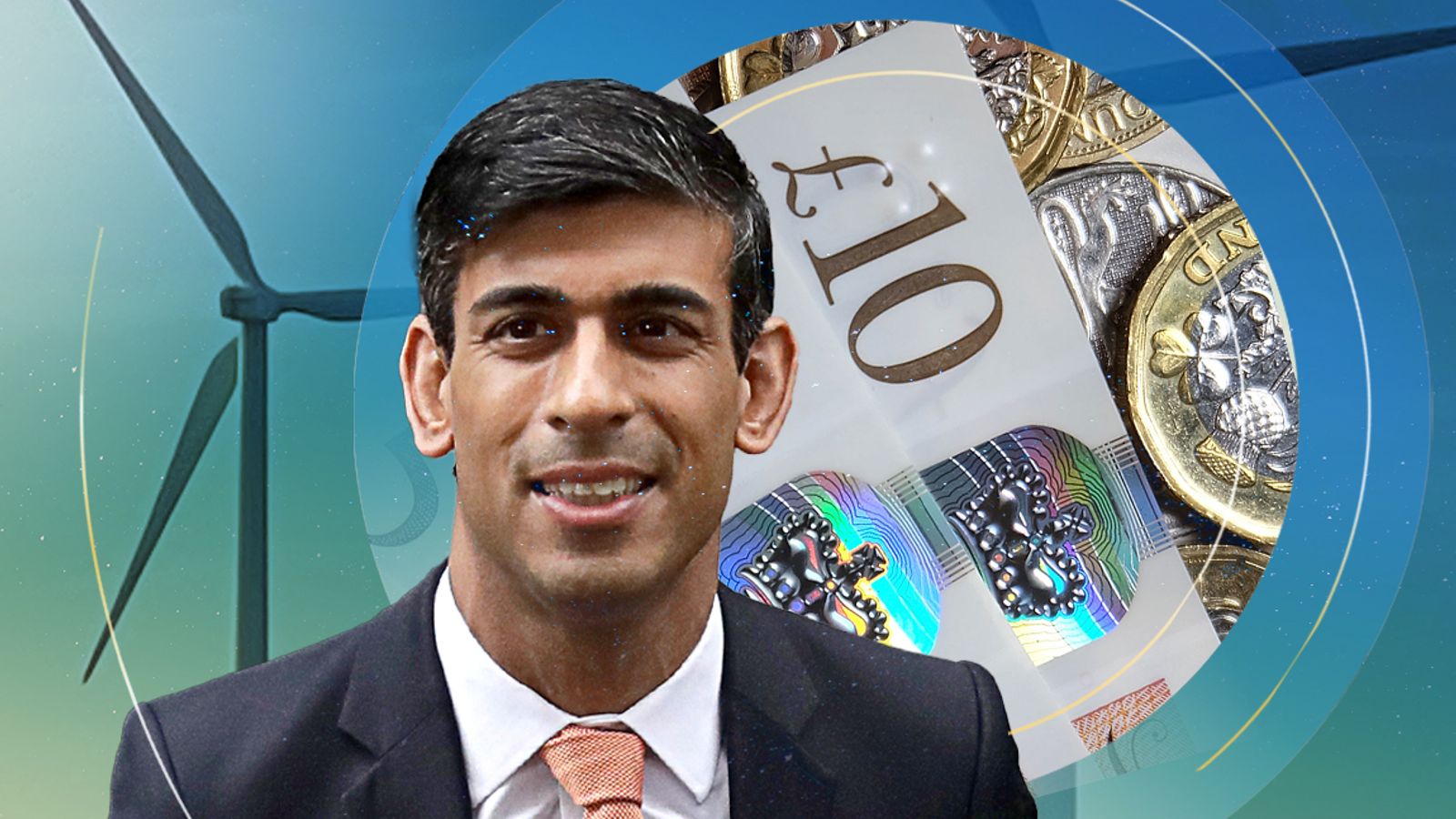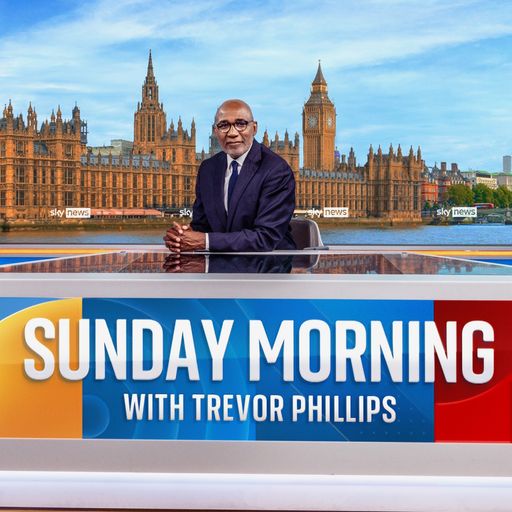 Rishi Sunak will call for "pragmatic" climate action at COP28, as he seeks to reassure international partners following his climate U-turns earlier this year.
Mr Sunak changed a number of plans put in place by his predecessors over the summer – including the phasing out of the sale of petrol and diesel cars by 2030. This now has a 2035 deadline.
Some £4bn of green investment was announced by the chancellor in last week's autumn statement.
Politics news: Hunt hails 'one of the great chancellors' in Darling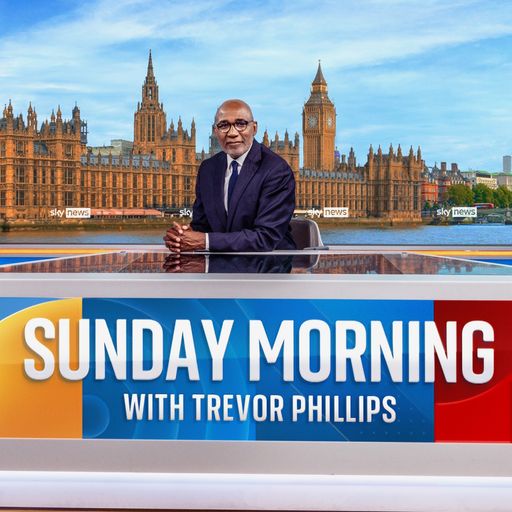 Sunday Morning with Trevor Phillips
Watch live each week on Sunday at 8:30am on Sky channel 501, Freeview 233, Virgin 602, the Sky News website and app or YouTube.
Labour leader Sir Keir Starmer will also be at the UN climate conference in Dubai as he looks to build international bridges ahead of the general election expected next year.
And he has used his trip to Dubai to say Mr Sunak's government is "sending the wrong signals" on the move to net zero.
Before his visit, Mr Sunak said "the UK has lead the way in taking pragmatic, long-term decisions at home – and at COP28 we will lead international efforts to protect the world's forests, turbocharge renewable energy and leverage the full weight of private finance".
The prime minister will announce £1.6bn of UK financing for climate projects while in Dubai.
This includes £500m for forests and sustainable land, £316m for green energy projects around the world and other schemes which will be announced later on.
Some £40m will be contributed to a new global scheme aiming to address loss and damage – Germany and hosts UAE will give around £79m, while the US and Japan will give less than the UK.
As well as his climate U-turns, the prime minister has also been criticised for his government's continuing issuing of oil and gas licences in the North Sea.
'We are a world leader on climate'


Read more:
What is COP28, who is going, and what's at stake?
Sunak and Sir Keir head to COP28 in Dubai
Mr Sunak said: "The world made ambitious pledges at previous COP summits to limit global warming to 1.5 degrees. But the time for pledges is now over – this is the era for action.
"We know that the technologies and innovations we need to protect the planet are at our fingertips, from the mighty offshore wind farms powering the UK to the solar energy transforming electricity in Africa.
"The transition to net zero should make us all safer and better off. It must benefit, not burden ordinary families."
Starmer asked if he can be trusted


Mr Sunak will also use the summit to speak with world leaders about the conflict in the Middle East.
Sir Keir, meanwhile, will use the summit to further his plans to encourage green investment and business in the UK should he become prime minister.
But Labour recently had to deny he was watering down his promise to invest £28bn a year in green initiatives.
This is said to be a target – and will be subject to "fiscal rules" imposed by a Labour chancellor if they are in power.
Speaking ahead of his trip, Sir Keir said he wanted to "set the agenda" on green finance – and this will be done by "partnering with business".
Labour says it would force FTSE 100 companies to publish their carbon footprint and adhere to "credible" plans to limit climate change to an increase of 1.5C.
Coinbase tracks 6% rise in info requests from law, government agencies
Crypto exchange Coinbase says it had recorded a 6% rise in requests from law enforcement and government agencies compared to 2022, with the number of jurisdictions issuing requests jumping by 19, according to the exchange's annual Transparency Report.
Four countries — the United States, Germany, the United Kingdom, and Spain — made up nearly three-quarters (73%) of the 13,079 agency requests to Coinbase for information between Q4 202
The United States made 5,686 requests to Coinbase, up from 5,304 last year, with 90.4% of those from criminal enforcement agencies. That number dwarfed Germany's 1,906 requests, which ranked second. Germany traded places with the U.K. compared to last year, with the country seeing a small decline in requests over the year, down to 1,401 requests. This still far exceeded fourth-place Spain's 732.
Meanwhile, Australia sent 262% more requests to Coinbase compared to the previous year, placing it sixth place at 453. Ukraine's requests more than tripled, and Portugal's more than doubled, but those countries still did not register in the top 15.
The report covered the final quarter of 2022 and the first three of 2023. The requests Coinbase counted included subpoenas, court orders, search warrants and other formal legal processes. Coinbase provided "customer information, such as name, recent login/logout IP address, and payment information" in response to requests, but may push back at times:
"Our obligation is to respond to these requests if they are valid under financial regulations and other applicable laws. […] Under certain circumstances, we may ask the government or law enforcement agency to narrow their request."
Coinbase said in a blog post in September that 83% of "G20 members and major financial hubs" have crypto regulations in force or passed legislation on crypto. These regulations include the European Union's Markets in Crypto-Assets (MiCA) regulation, passed in April, and other initiatives.
Meanwhile, enforcement agencies worldwide have begun to turn up the heat on crypto-related crime, with many beefing up their police units to trace potentially illicit crypto transactions. 
Related: Coinbase warns customers about subpoena in apparent CFTC Bybit probe
Coinbase itself was the object of enforcement action in June of this year in the form of a suit by the U.S. Securities and Exchange Commission (SEC) alleging the sale of unregistered securities. It contested the SEC's authority in the case in a court filing in October.
Coinbase is proud to present our fifth annual Transparency Report. By openly sharing this information on government data requests, we reaffirm our commitment to earning the trust of our customers, partners, and the communities we serve. 1/3 https://t.co/xjntkVPIqd

— paulgrewal.eth (@iampaulgrewal) November 30, 2023
Coinbase is active in over 100 countries. In September, announced plans to focus on expansion in the European Union, United Kingdom, Canada, Brazil, Singapore and Australia. Those jurisdictions are "enacting clear rules," the exchange said.
Magazine: Can you trust crypto exchanges after the collapse of FTX?
Another $18.9M Hong Kong exchange scandal, HTX 'sorry' airdrop: Asia Express
Our weekly roundup of news from East Asia curates the industry's most important developments.
Yet another crypto scandal in Hong Kong 
Scammers posing as investment experts allegedly enticed 145 victims to tip $18.9 million into the unlicensed Hong Kong crypto exchange Hounax.
According to reports earlier this week, the police said investors were allegedly promised up to 40% return per annum with "no risk" in its advertisements. After users deposited their funds, they were unable to withdraw them. On November 1, the Securities & Futures Exchange (SFC) of Hong Kong listed Hounax on its billboard of suspicious crypto exchanges but clarified that because Hounax was unlicensed at the time of incident, it was not subjected to the regulatory's enforcement actions.
This was the second scandal involving a crypto exchange in Hong Kong in recent months. In September, another unlicensed exchange JPEX collapsed after allegations of a Ponzi scheme unsurfaced, leading to 66 arrests and an estimated $205 million in investors' losses.
Despite the scandals, Hong Kong regulators appear to remain steadfast in their commitment to transforming the city into a major Web3 hub. On November 27, SFC CEO Julia Leung, explained that "even if the grace period ends tomorrow, fraud will still occur, so there is no intention to modify the grace period and other measures for the time being."
Under current regulations, a grace period for crypto exchanges to operate without registration will end in June 2024. On November 30, the SFC stated that it seeks to legitimize initial coin offerings in the city to create more revenue for the national budget.
In other Hong Kong crypto news, the financial institutions, Interactive Brokers and Victory Securities, this week announced they had secured crypto licenses, with the former partnering with licensed crypto exchange OSL to immediately provide Bitcoin (BTC) and Ethereum (ETH) trading services to its Hong Kong clients.
And on November 29, Darryl Chan, deputy chief executive of the Hong Kong Monetary Authority, announced a multinational effort to create a cross-chain bridge for China's digital yuan central bank digital currency (e-CNY CBDC). Dubbed "mBridge," the protocol seeks to reduce transaction fees and improve speeds for cross-border uses of the e-CNY CBDC. The first pilot tests will begin in Mainland China and Hong Kong.
Foreign banks join e-CNY pilot testing
Standard Chartered, HSBC, Hang Seng Bank, and Taiwan-based Fubon Bank have begun testing of the digital yuan in cross-border transactions.
According to local news reports on November 28, the four foreign banks will also integrate e-CNY transfer services for their clients and enable them to deposit and withdraw e-CNY. Personal banking accounts will also support the official e-CNY app and self-custody wallet. Yuesheng Song, president and vice-chairman of Hang Seng China, commented:
"The central bank's launch of the digital RMB, a legal currency in digital form, is an important step for China to explore the development of digital currency and promote the internationalization of the RMB. Hang Seng China follows the national financial development policy advocacy and actively supports the application and development of the central bank's digital currency."
In the first three quarters of 2023, the use of the digital yuan in transactions was up 35% year-on-year, reaching $1.39 trillion, China Daily reported. On November 29, the first-ever e-CNY student loans were issued in the province of Suzhou with $26,230 worth of loans being issued directly into the digital wallets of 13 recipients. 
HTX back to normal
HTX exchange (formerly Huobi Global) has reopened deposits and withdrawals after a devastating hot wallet hack that drained the exchange of $30 million on November 22.
According to the November 26 announcement, the exchange has since resumed deposits and withdrawals on the Bitcoin, Ethereum, and Tron networks.
"Huobi HTX once again promises to fully compensate for the losses caused by this attack and 100% guarantee the safety of user funds. The amount of funds lost by Huobi HTX this time accounts for a very small amount of the total funds of the platform," the exchange said.
The firm has also announced that a special airdrop will take place in December designed to reward its "loyal users." Airdrop tokens will reportedly come from an "upcoming high-quality projects," and the amount to be received will be determined by a users' average net assets on the HTX exchange denominated in Tether (USDT). 
Immediately after the incident, Justin Sun, founder of the Tron ecosystem and de-facto owner of the HTX exchange, commented "we will cover the loss and all assets are SAFE." Despite assurances, however, this was the fourth exploit involving the HTX ecosystem within the past two months. Around the same time as the HTX exploit, the HTX Ecosystem Chain (HECO) bridge was hacked for $87 million.
On November 10, Poloniex, an exchange acquired by Sun in 2018, was hacked for $100 million due to allegedly compromised private keys. The exchange resumed withdrawals on November 30. On September 25, HTX was drained of $8 million in a security incident. The exchange has since clawed back $8 million in stolen funds and issued a 250 Ether bounty to the hacker. 
Subscribe
The most engaging reads in blockchain. Delivered once a
week.