Belarusian Olympic sprinter Krystsina Tsimanouskaya has arrived at the Polish embassy in Tokyo after refusing to board a flight back to Minsk.
The 24-year-old was seen entering the building after spending the night at an airport hotel.
She said she was seized by officials from her own country on Sunday after she publicly complained about the national coaches and sought police protection.
Olympic officials later said she was "safe and secure".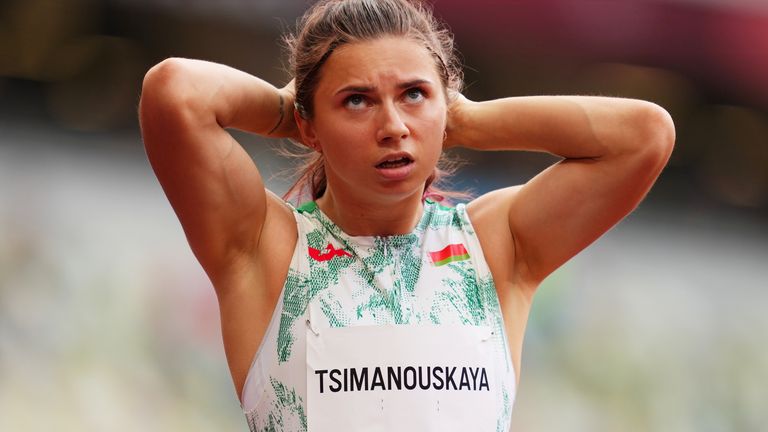 Her arrival at the Polish embassy comes after France's European affairs minister said it would be an "honour" if Europe were to grant Tsimanouskaya political asylum.
The Olympian said she was seized by officials from her own country on Sunday after she publicly complained about the national coaches.
She spent the night in an airport hotel after seeking the protection of Japanese police at Haneda airport.
Tsimanouskaya said in a filmed message distributed on social media that she was pressured by Belarus team officials so had asked the International Olympic Committee for help.
She said: "I was put under pressure and they are trying to forcibly take me out of the country without my consent."
Tsimanouskaya had been due to compete in the women's 200 metres and the 4×400 metres relay at the Tokyo Olympics this week.
But she criticised team officials on her Instagram account, saying she was put in the relay despite never having raced in the event before.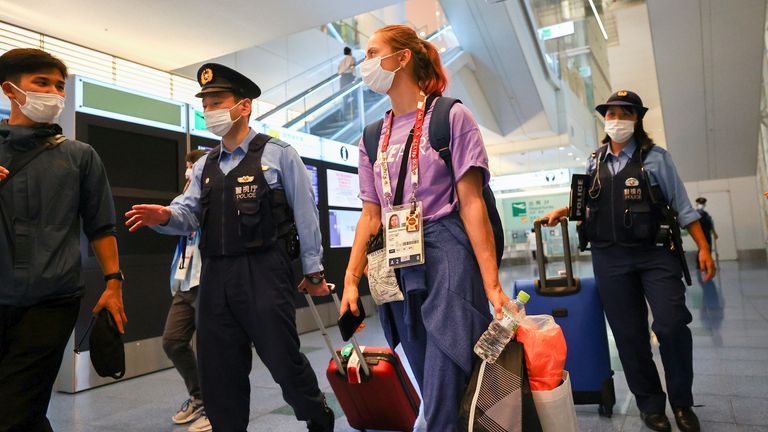 She had also claimed some members of her team were judged ineligible to compete because they had not undergone enough doping tests.
Coaching staff went to Tsimanouskaya's room and told her to pack as a response to what she had said, she claimed.
When she arrived at the airport, she summoned Japanese police and refused to board the flight to Minsk via Istanbul.
An activist group supporting Tsimanouskaya said she believed her life was in danger in Belarus and she would seek asylum with the Austrian Embassy in Tokyo.
A spokesman for the Japanese government, Katsunobu Kato, told reporters that Japan was cooperating with other organisations "to take appropriate measures," and confirmed the sprinter was safe.
The Belarusian Sport Solidarity Foundation (BSSF) said Tsimanouskaya contacted them for help over fears she would be deported to Minsk after government supporters targeted her.
"The campaign was quite serious and that was a clear signal that her life would be in danger in Belarus," BSSF spokesman Alexander Opeikin said.
Donald Trump faces criminal charges over alleged hush money payment to adult film actress Stormy Daniels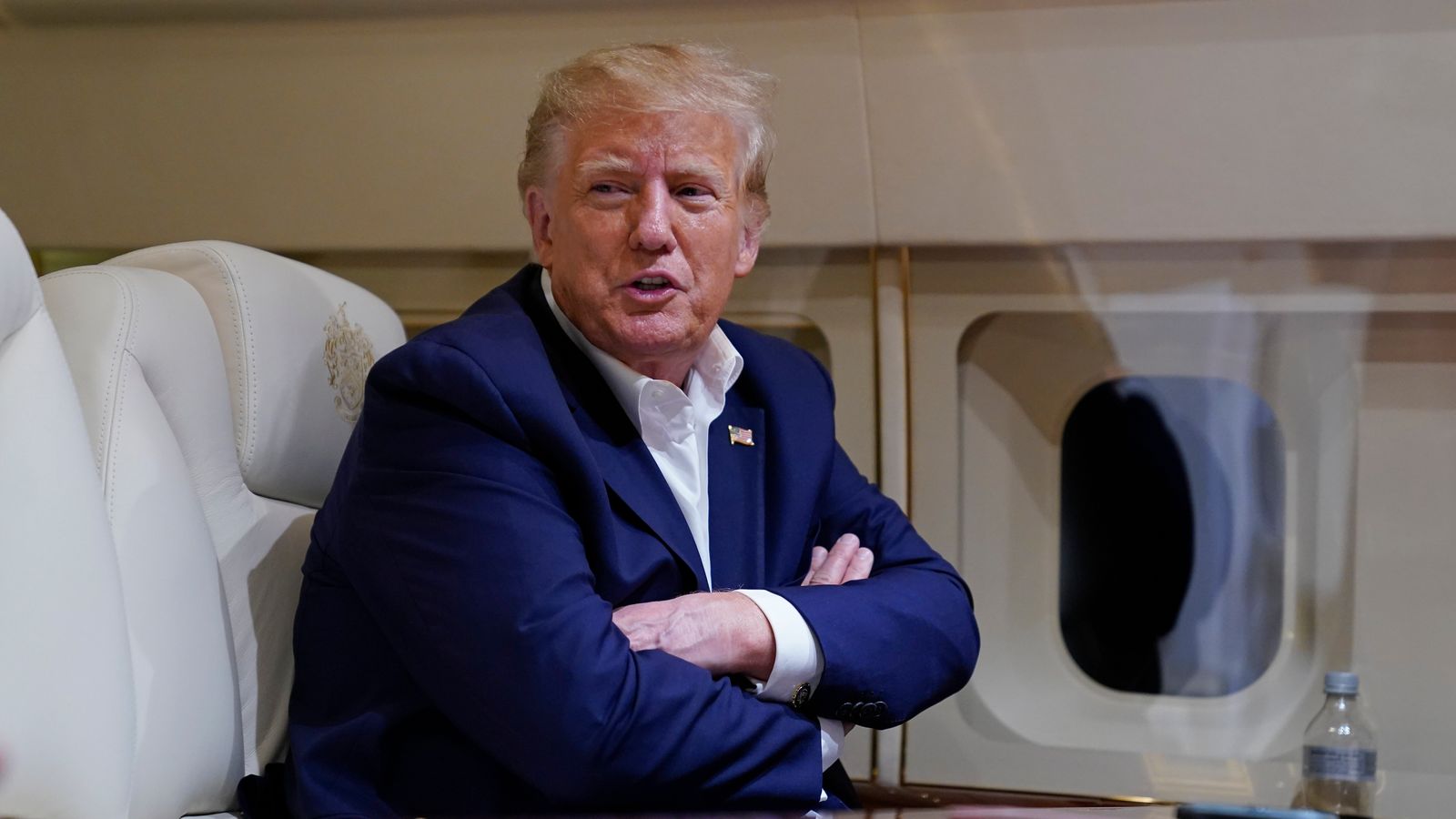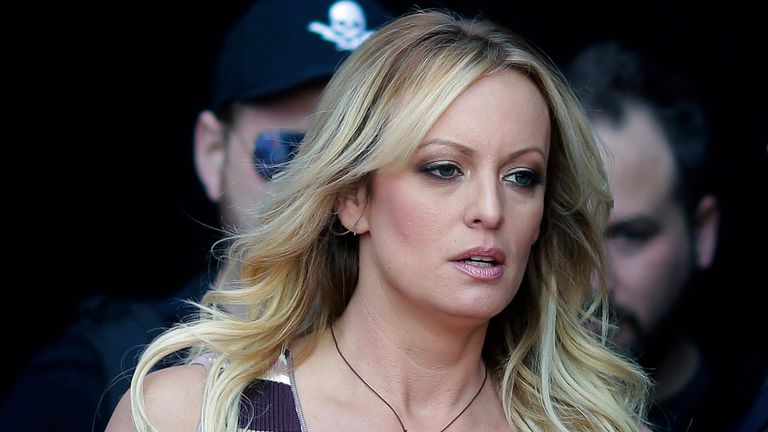 Donald Trump has been indicted on criminal charges arising from an alleged hush money payment to an adult film actress.
A grand jury in New York voted to indict Trump over possible offences related to a $130,000 (£105,000) payment to Stormy Daniels during the 2016 presidential election campaign.
It was allegedly made in exchange for Daniels' silence about an alleged sexual encounter she said she had with Trump a decade earlier.
He is the first former US president to face criminal charges in court, even as he makes a bid to retake the White House in 2024.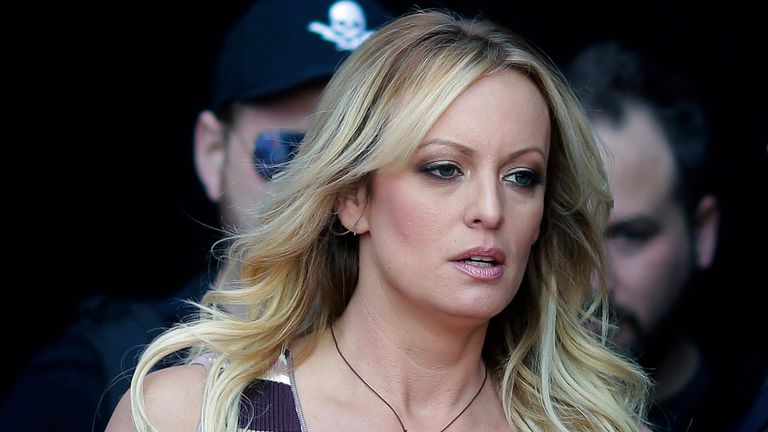 Trump, a Republican, said he was "completely innocent" and called the indictment "political persecution", with his lawyers saying they will "vigorously fight" it.
Live updates: Prosecutors launch criminal case against Trump
The Manhattan district attorney's investigation centred on accusations of money paid to Daniels and former Playboy model Karen McDougal, whom Trump allegedly feared would go public with claims they had extramarital sexual encounters with him.
Trump, 76, has denied having affairs with either woman.
His former personal lawyer Michael Cohen said he co-ordinated with Trump on the payments to Daniels, real name Stephanie Clifford, and also to McDougal.
Cohen pleaded guilty to campaign finance violations in 2018 related to the payments and served more than a year in prison.
Federal prosecutors said Cohen acted at Trump's direction.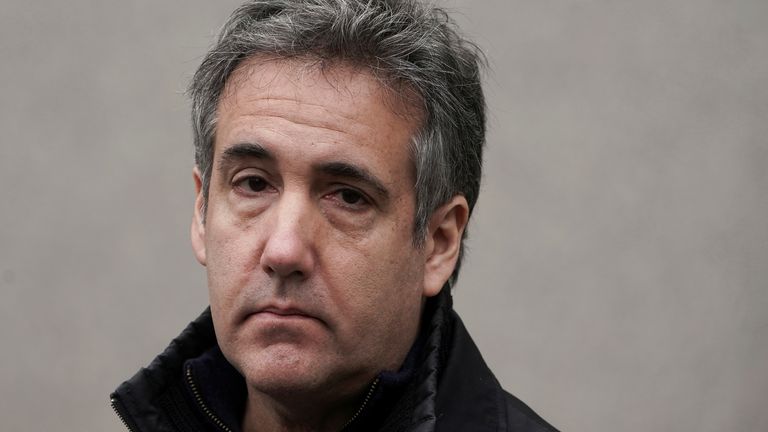 Trump said: "The Democrats have lied, cheated and stolen in their obsession with trying to 'Get Trump,' but now they've done the unthinkable – indicting a completely innocent person in an act of blatant election interference."
"Never before in our nation's history has this been done."
He added: "I believe this witch-hunt will backfire massively on Joe Biden."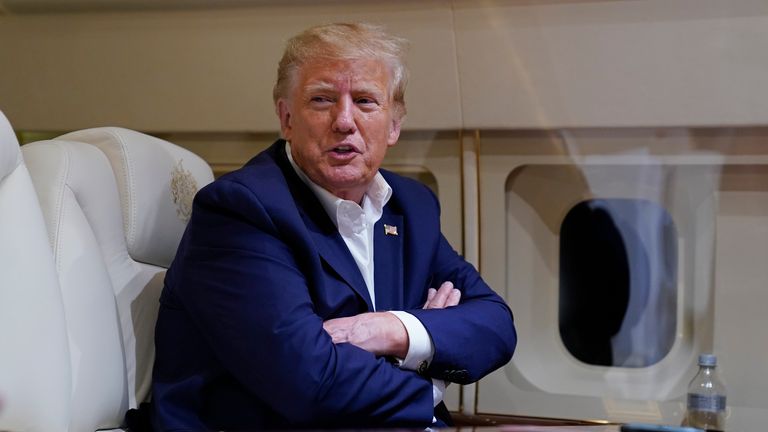 Read more:
Trump says investigations 'straight out of Stalinist Russia horror show'
Who is Stormy Daniels?
How many investigations is former US president facing?
Trump was expected to surrender to authorities next week.
He has denied any wrongdoing and has repeatedly attacked the investigation by district attorney Alvin Bragg.
His office has spent nearly five years investigating Trump and the grand jury has been hearing its evidence since January.
Trump son hits out at indictment
On Twitter, one of Trump's sons, Eric, wrote: "This is third world prosecutorial misconduct. It is the opportunistic targeting of a political opponent in a campaign year."
Amid speculation in recent weeks that the former American leader was due to be indicted, Trump urged his supporters to protest against the authorities if he was detained.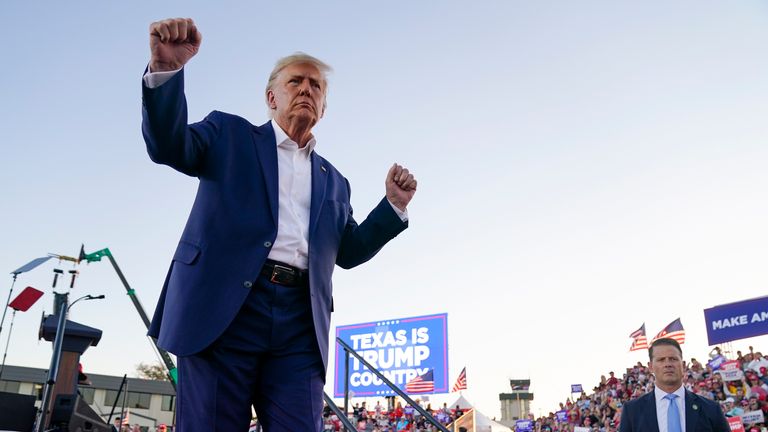 He published a long statement describing the investigation as a "political witch-hunt trying to take down the leading candidate, by far, in the Republican Party".
"I did absolutely nothing wrong," he said, before criticising a "corrupt, depraved and weaponised justice system".
Other ongoing cases Trump faces include a Georgia election interference probe and two federal investigations into his role in the 6 January 2001 insurrection at the US Capitol.
Donald Trump indicted: Who is Stormy Daniels and what is former president accused of doing?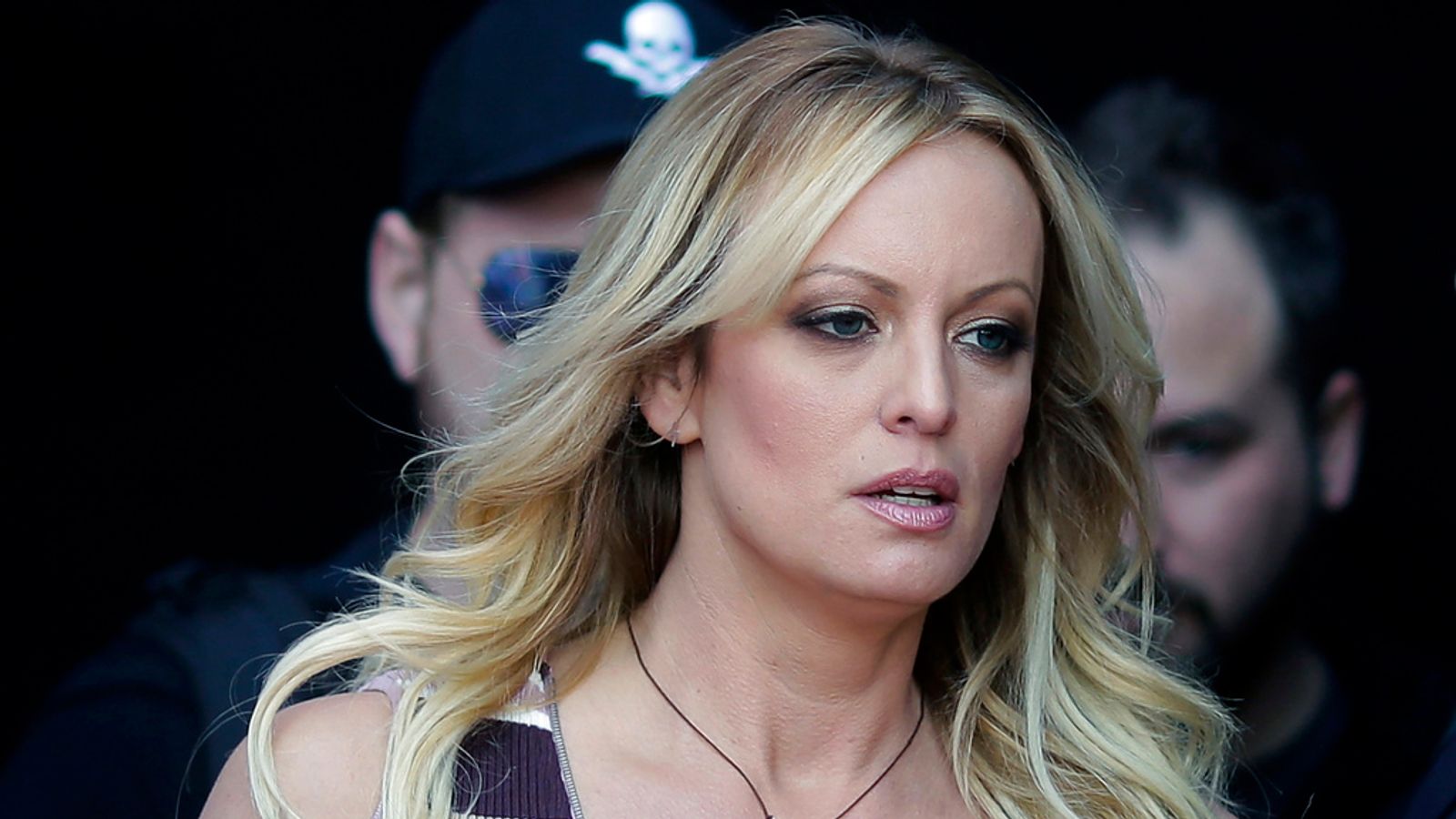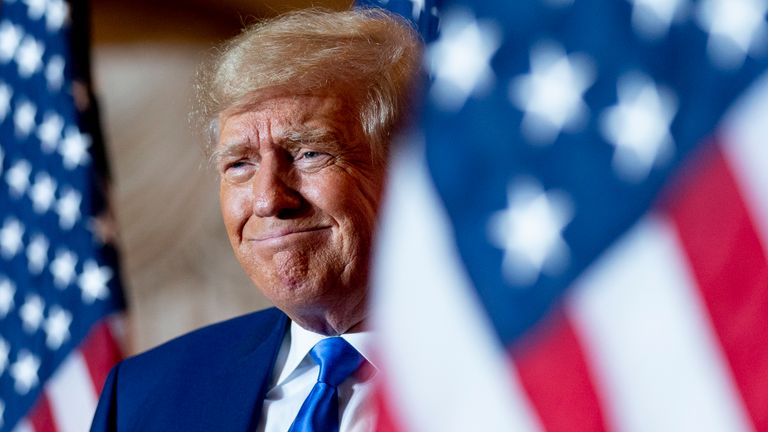 Donald Trump has been indicted by a grand jury in New York, making him the first ex-president to face criminal charges.
The case against him centres on a $130,000 (£105,000) payment made to adult film star Stormy Daniels during the final days of the 2016 presidential campaign.
Live updates – Prosecutors launch first ever criminal case against former president
What is Trump accused of doing?
Ms Daniels, whose real name is Stephanie Clifford, claims she had an affair with Mr Trump in 2006, which the former US president denies.
In 2016 when he was running for president, she offered to sell her story to the press.
Mr Trump's then-lawyer Michael Cohen was notified of her plans, resulting in a $130,000 (£105,000) payment being made to keep Ms Daniels quiet.
Once he was elected, Mr Trump reimbursed Mr Cohen by paying him more than double the original amount. He continued to deny the affair, however.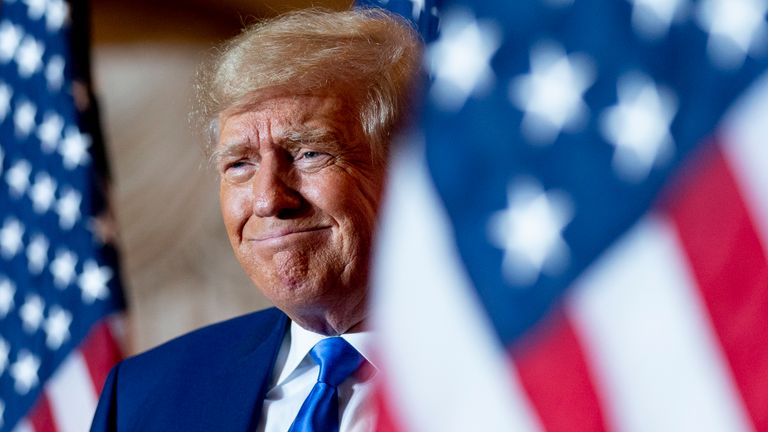 New York investigators have been looking into the former president's finances for years – originally led by former District Attorney Cyrus R. Vance Jr.
But when he was replaced with Alvin Bragg in 2022, Mr Bragg decided to drop the grand jury investigation into claims the Trump empire fraudulently inflated its real estate value.
Instead he decided to focus on the hush money case last summer, impanelling a grand jury (one assembled in secret to determine whether there's enough evidence to prosecute) in January.
Soon after Mr Cohen, who was jailed on several counts in 2018, was summoned by prosecutors.
According to court documents, Mr Trump falsely listed his former lawyer's reimbursement as "legal services".
What charges could Trump face?
It is not yet known what Mr Trump will be charged with.
But among the options for prosecutors is an accounting fraud charge over the payment made to Mr Cohen.
They could also decide to indict him on campaign fraud charges – as silencing Ms Daniels's claims could have helped propel him to power.
Mr Trump has described the investigation as a politically motivated "witch hunt".
Donald Trump indicted: Former president will want circus of New York court appearance as he claims he is the victim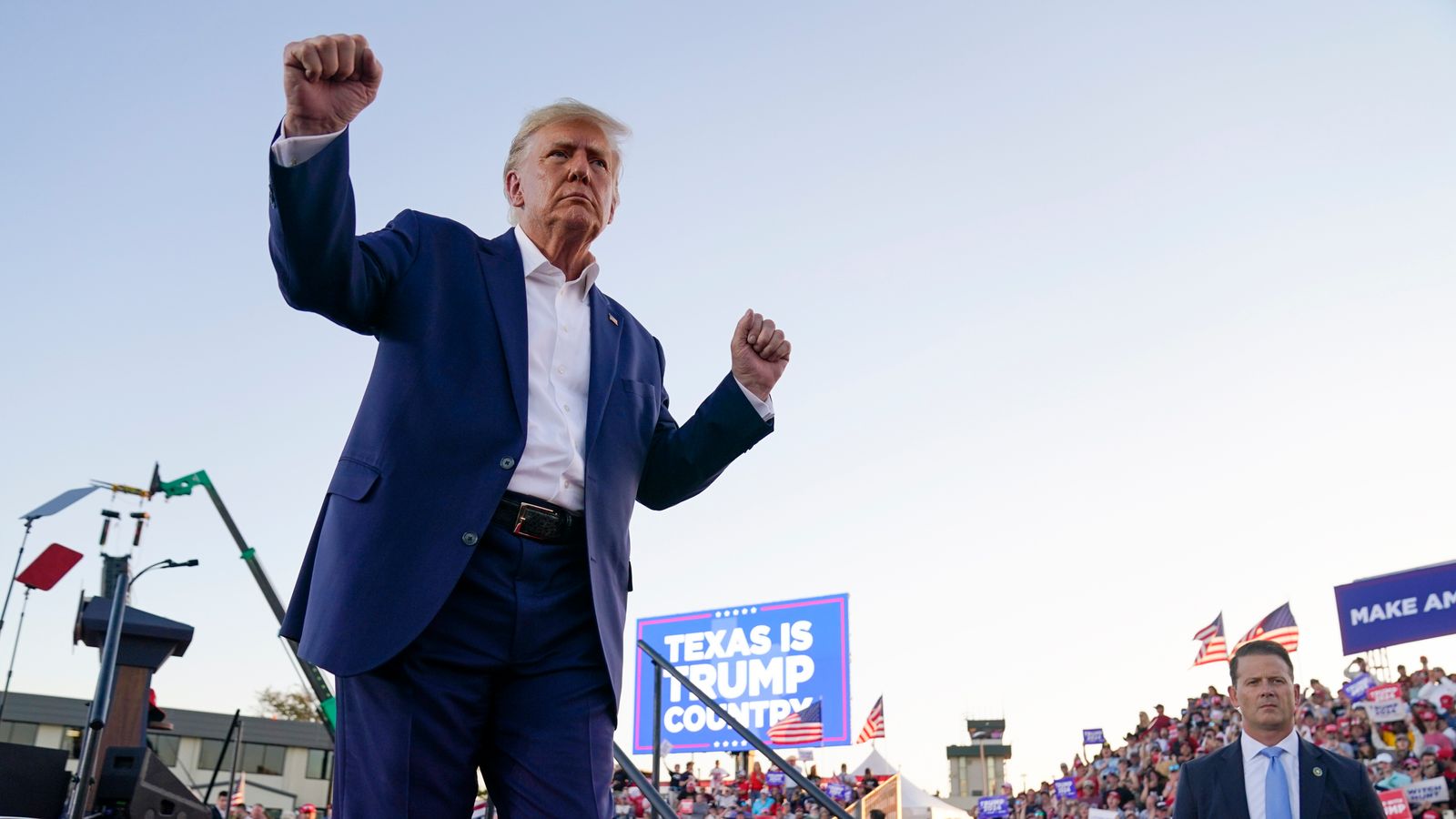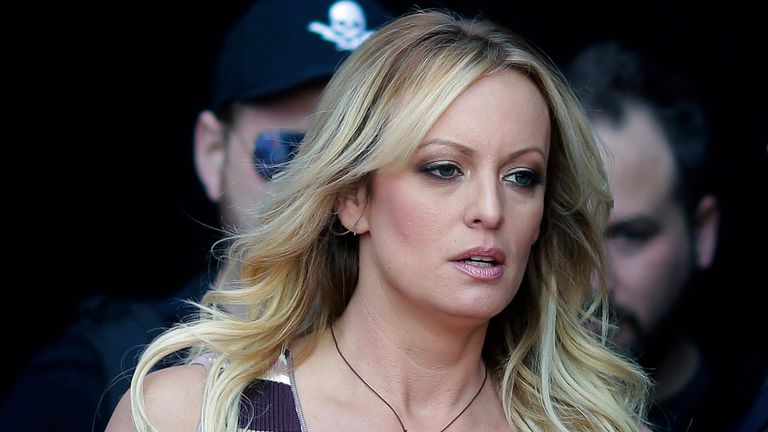 In the midst of a comeback, it is quite the comedown.
The courthouse in New York's Bowery district – aka 'Skid Row' before its gentrification – has seen its share of society's sad cases through the years.
A former president could hardly fall any further.
And yet its to this setting that Donald Trump will be brought for the common criminal treatment, notwithstanding a break with common criminal procedure.
Read more:
Follow live updates as Trump reacts to indictment
Who is Stormy Daniels and what is Trump accused of?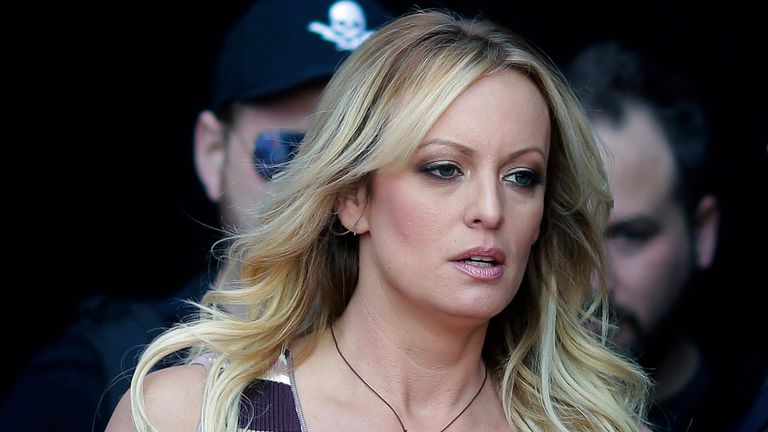 The court process in lower Manhattan will include the taking of personal details and fingerprints. There will also a photograph taken, the 'mugshot' of the Donald in the frame for a felony, potentially.
Trump is said to welcome the prospect of a New York appearance.
He wants the circus, believing it will cast him as the victim in an act of political aggression before an audience that's sufficiently sympathetic.
It's already worked for him. When he announced, prematurely, news of his arrest on his social media platform, his fundraising surged to more than $1.5 million.
Trump says he is victim of 'witch-hunt'

Trump being Trump stirs his support base, without doubt. But what he carries in close support he drops in those more distant.
The moderate Republicans and swing voters who turned their back on him in 2020, and at the recent mid-term elections, won't necessarily be turned round by a candidate who is criminally-adjacent on a number of fronts.
Don't forget that this particular case is the least serious that he faces, compared with investigations into the January 6th insurrection, the handling of classified documents and alleged attempts to overturn the 2020 election result in the state of Georgia.
Trump's claims of a political witch-hunt have found an echo among Republicans on Capitol Hill. Some of the party's House committee chairmen have called for the prosecuting district attorney, Alvin Bragg, to explain before Congress what they call "a politically motivated prosecutorial decision."
It is the mood music that plays in parallel to this New York case and, they might hope, the others. If Donald Trump can shake it off – and a number of legal experts believe it will be difficult to prosecute – he will undoubtedly portray that as supporting evidence of an overall effort by a weaponised justice system to target him politically.
It is the politics of justice and everyone, it seems, is having a say. In laying criminal charges, justice has begun to speak for itself.
In the meantime, America lives through history as it happens. Serious media organisations publish articles on the practicalities of a felon running the country, chin-stroking on how a conviction could impact on the operational capacity of the leader of the free world.
He is the unprecedented president, as ever.