So the new variant has a name, but we've no idea about its reputation.
On paper at least the Omicron variant looks terrifying. It has more mutations than any previously observed strain of COVID.
And the mutations aren't just a random jumble of genetic changes. A worrying number of them are in parts of the virus we know are important for becoming more infectious as well as avoiding antibodies and other parts of the immune system.
How worrying is the new COVID variant?

Take the receptor-binding domain, a key part of the virus' spike protein that allows it to grab onto our cells. The Delta variant has two mutations in the RBD, the now rare Beta variant (formerly known as the South Africa variant) has three.
Omicron has 10. If there was a menu of possible mutations suited to the human host, Omicron ordered the full English.
Follow live updates on the new COVID variant
This is what made scientists sit up and take notice when their colleagues in South Africa first published the sequence of the new variant.
But what caused today's international response was evidence that a recent and steep spike in cases in south African cases may be due to Omicron. Its powers may not just be theoretical.
But we're probably weeks away from knowing whether Omicron is a serious worry or another of COVID's many evolutionary dead-ends.
New COVID -19 variant named Omicron

First, its role in the recent spike in cases in South Africa isn't confirmed. It certainly makes up the majority of cases in the COVID surge in Gauteng province (the area surrounding Johannesburg and Pretoria), and there's evidence it's on the rise elsewhere in South Africa.
But cases are very low in the country – around 70 times lower than the daily average in the UK. Even a small increase in numbers of a new variant can look alarming when numbers are low.
Then there's the fact the short natural history of COVID-19 has taught us that appearances can be deceptive.
New COVID variant: Q and A

The Beta variant is a case in point. It was effective at evading antibodies from vaccines, it caused a significant wave of infection in South Africa but it never gained a foothold against the more infectious Delta variant.
When Delta spread to South Africa it rapidly displaced Beta.
Having lots of mutations, so the theory goes, could incur costs to the virus in some other part of its biology, making it less fit in a slightly different environment to the one it evolved in.
What scientists in South Africa are doing now is growing the Omicron strain in the laboratory so they can start to test it against antibodies from vaccinated or previously infected people.
They're also planning to share samples with their colleagues abroad including teams in the UK.
Follow the Daily podcast on Apple Podcasts, Google Podcasts, Spotify, Spreaker
These experiments should confirm whether Omicron truly is more contagious, or can avoid vaccines and hold its own against the delta strain.
But that will take weeks of work. Until then, eyes will be on South Africa's outbreak to see whether it provides more answers: is this just a first, but short-lived, flush from a flashy but flawed viral mutant? Or are we witnessing COVID's next big evolutionary step?
Israel-Hamas war: UK sending one of its most lethal warships to Gulf to deter Iran-backed groups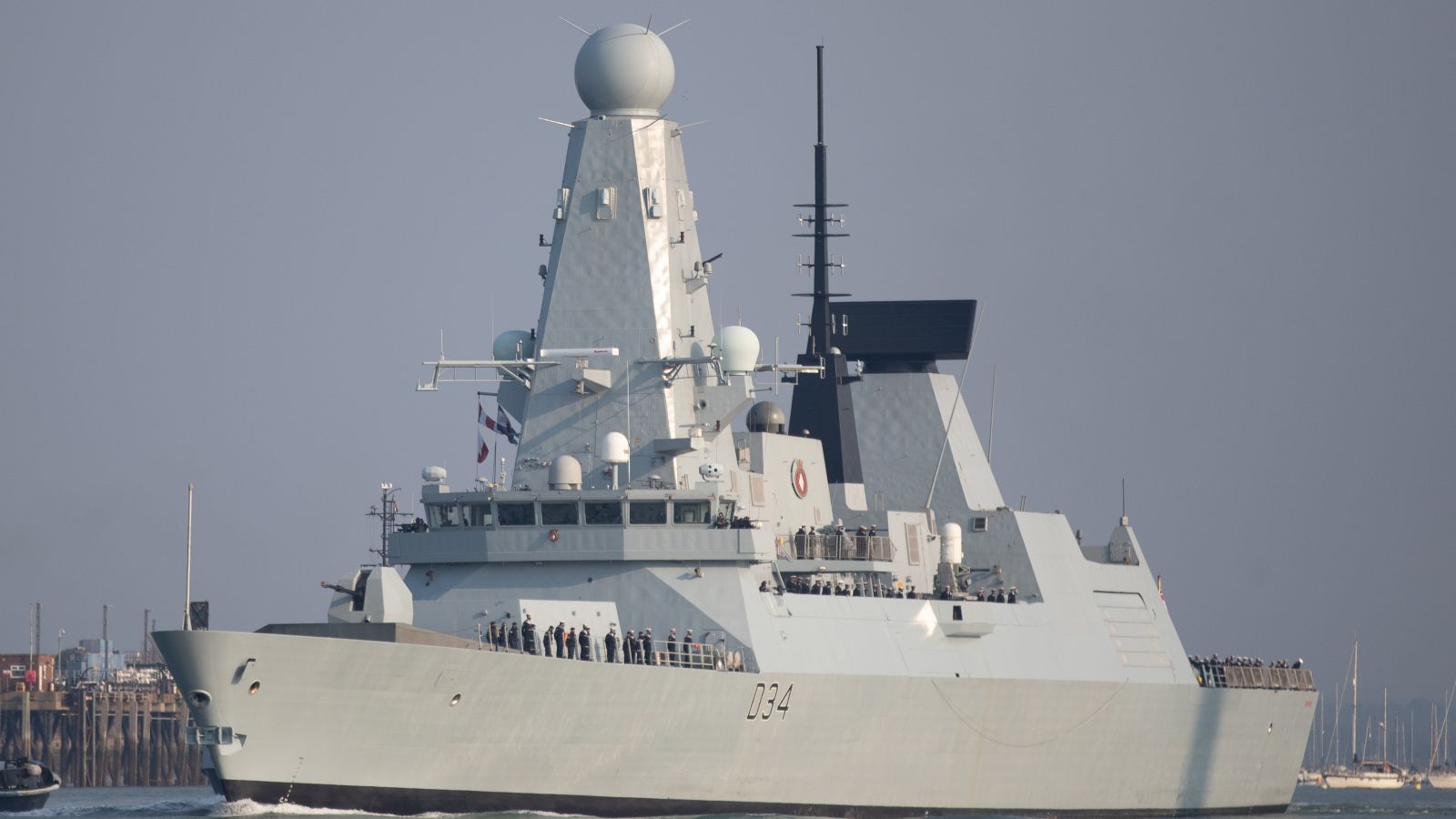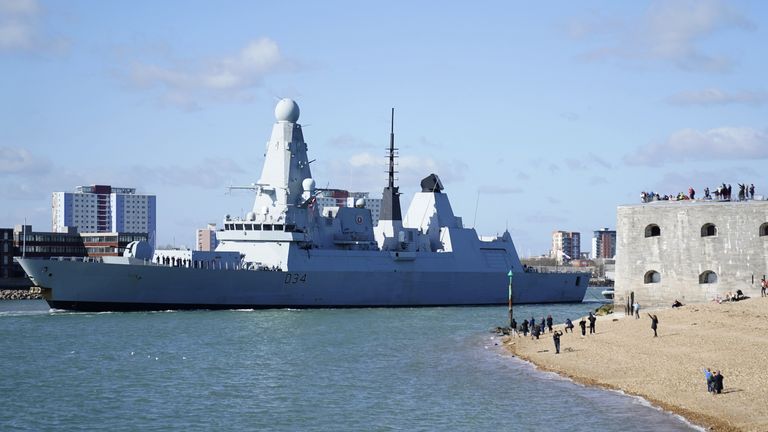 The UK is sending one of its most lethal warships to the Gulf to deter growing threats to shipping from Iran and Iranian-backed groups in the wake of Israel's war against Hamas.
The deployment of HMS Diamond, a Type 45 destroyer, with the ability to shoot missiles out of the sky, comes after Houthi rebels in Yemen hijacked an Israeli-linked cargo ship in the Red Sea last week and the US military had to rescue another vessel on Sunday.
Grant Shapps, the defence secretary, said he was beefing-up a long-standing Royal Navy maritime security operation in the Gulf to reduce the risk of the current crisis between Israel and Tehran-backed Hamas escalating into a regional conflict.
"This is a response to what's happening in the region," he told a group of reporters.
In a statement, the senior minister added: "It is critical that the UK bolsters our presence in the region, to keep Britain and our interests safe from a more volatile and contested world."
The dispatching of a destroyer is the most substantial, publicly-declared military move by Britain since a Hamas attack on Israel on 7 October triggered war.
It follows the deployment of two support ships and surveillance aircraft to the region.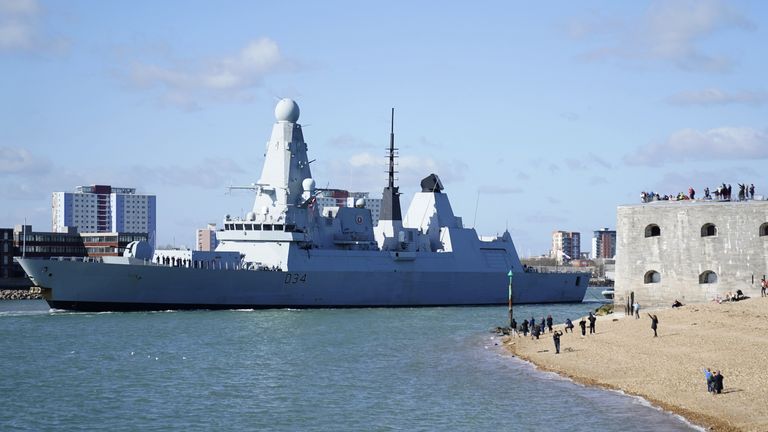 But the most significant attempts to de-escalate the crisis and deter Iran have come from the US, which has sent two huge aircraft carrier strike groups to the region and very unusually flagged the presence of a submarine.
The UK's HMS Diamond will join a long-standing mission, dubbed Operation Kipion, which operates out of Bahrain and works with allied navies to provide additional maritime security to commercial shipping in the Gulf and the Indian Ocean.
The operation was particularly active in 2019 amid escalating tensions between the US, the UK and other allies with Iran when Donald Trump was the US president.
Equipped with a Wildcat helicopter, the Royal Navy destroyer will be joining HMS Lancaster, a Type 23 frigate, as well as three smaller minehunters and a Royal Fleet Auxiliary support ship, the Ministry of Defence said.
Mr Shapps said Arab leaders would welcome the enhanced British footprint as a stabilising presence. "We will be working in the region really to assure our many partners there."
Concern about the security of vital commercial shipping routes in the region was heightened last week when Houthi militants seized the Galaxy Leader cargo ship.
A video released by the militants showed at least seven masked men, carrying what appeared to be AK-47s, drop from a helicopter and land on the top deck of the ship.
Yemen's Houthi rebels hijack cargo ship

It purportedly showed the rebels successfully capturing the vessel raising both the Yemeni and Palestinian flags on board.
Israeli officials said the ship was British-owned and Japanese-operated. But ownership details in public shipping databases associated the ship's owners with Ray Car Carriers, founded by Abraham "Rami" Ungar, who is known as one of the richest men in Israel.
Mission in Europe
Separately to the Gulf mission, the defence secretary also announced that a Royal Navy task force of seven ships will deploy with allies early next month on a mission in European waters to protect critical underwater infrastructure such as cables, which are known to be a high-value target for hostile states such as Russia.
The joint patrols will be the first operation by a UK-led grouping of 10 like-minded European nations called the Joint Expeditionary Force (JEF).
Read more:
US warship aids Israeli-linked tanker after attack in Gulf of Aden
Freed Palestinian prisoners complain of mistreatment
The mission will cover a wide area from the English Channel to the Baltic Sea.
The aim will be to deter threats to a mass of undersea communications lines, oil and gas pipelines and other critical infrastructure that criss-crosses over the seabed.
The UK contribution to the deployment will include two Royal Navy frigates, two offshore patrol vessels and mine countermeasures vessels, as well as a Royal Fleet Auxiliary landing ship – supported by a Royal Air Force P-8 Poseidon maritime patrol aircraft.
Hamas releases two Russian hostages after Kremlin negotiations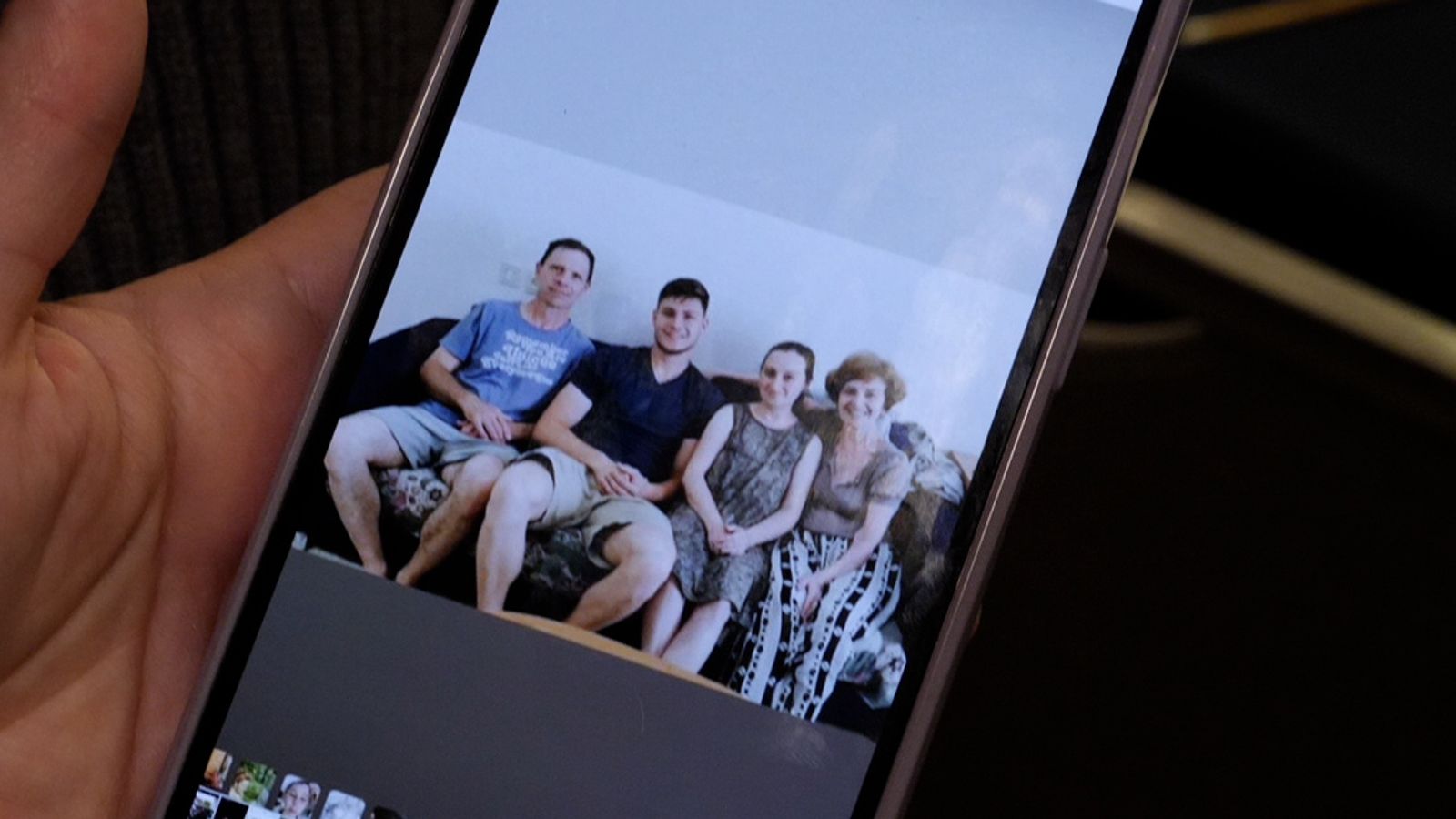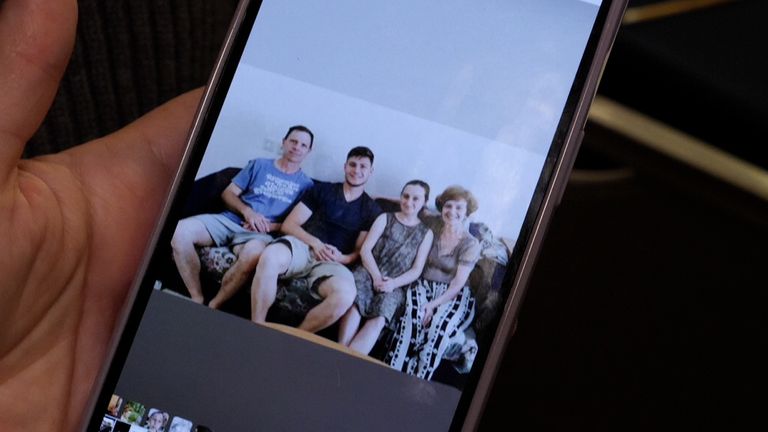 Hamas has released two Russian-Israeli dual nationals and handed them over to the Red Cross under a separate agreement negotiated between Hamas and the Kremlin.
Elena Trufanova, 50, and her mother Irina Tatti, 73, were released on Wednesday afternoon "in response to the efforts of the Russian President", according to a statement by Hamas.
That brings to three the number of hostages with Russian citizenship who have been released since Sunday.
Follow the Israel-Hamas conflict live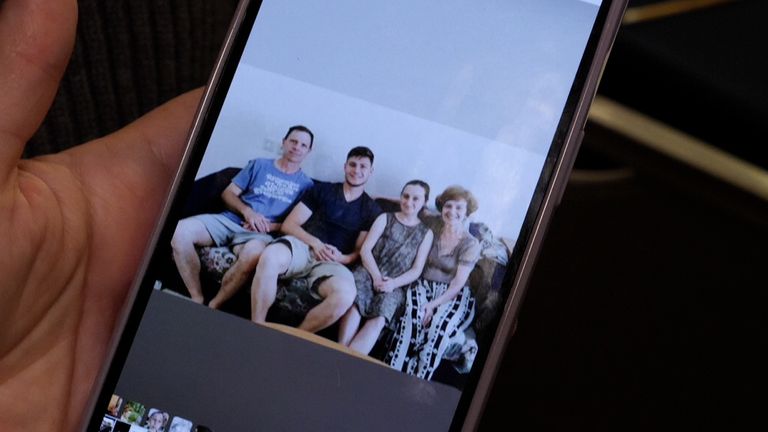 Ms Trufanova's sister, Maria Leizerovich, told Sky News from Moscow that she was "overwhelmed" by the news, but that her fight was not over until Ms Trufanova's son Alexander (Sasha) and his Israeli fiance Sapir Cohen were also released.
The family were kidnapped from Ms Trufanova's home in Kibbutz Nir Oz on 7 October. Her husband Vitaly was killed in the attack.
The first sign Ms Leizerovich had that her sister was alive came almost three weeks later, when Ms Trufanova appeared in a hostage video released by Hamas.
"It was a great joy for us when we saw her there, no matter how crazy that sounds", Ms Leizerovich told Sky News.
"It gave us hope that all our remaining relatives were also alive".
Eight of the roughly 240 hostages originally taken by Hamas were Russian-Israeli dual nationals.
Hamas says 3 hostages killed in Gaza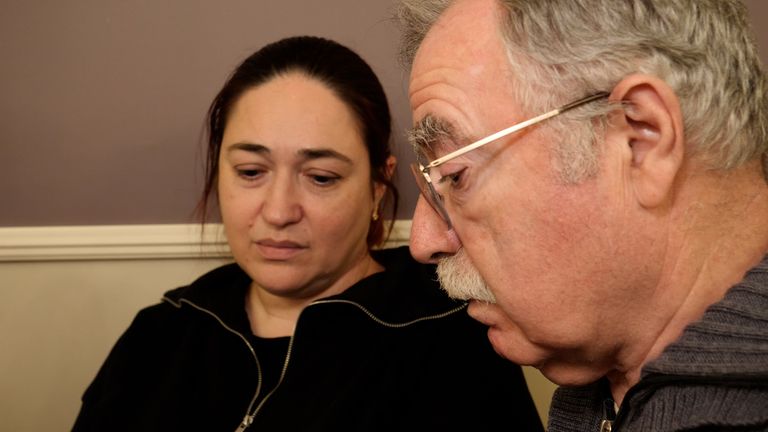 Read more:
Have hostages gone missing in Gaza?
Thai hostage negotiator thanks Iran for support
On Sunday, 25-year-old Roni Krivoi was the first to be released and was reunited with his parents at the Sheba Medical Center near Tel Aviv.
In video of that reunion released by the Israeli government, he appeared to be physically in good health.
Mr Krivoi's aunt told Israeli radio that he had managed to escape his captors for four days when the building he was in was bombed, but that he was recaptured by Gazans and returned to Hamas.
Mr Krivoi had been working at the Nova music festival when he was taken hostage, and is the first adult male with Israeli citizenship to have been released so far by Hamas.
At a press conference in Moscow, relatives of the Russian-Israeli hostages said they had written a letter to Vladimir Putin asking for his help.
"Of course we wrote to Putin", said Oxana Lobanova, whose son Alexander was kidnapped. "And of course we hope that Vladimir Vladimirovich will influence the situation. He stands strong for his citizens".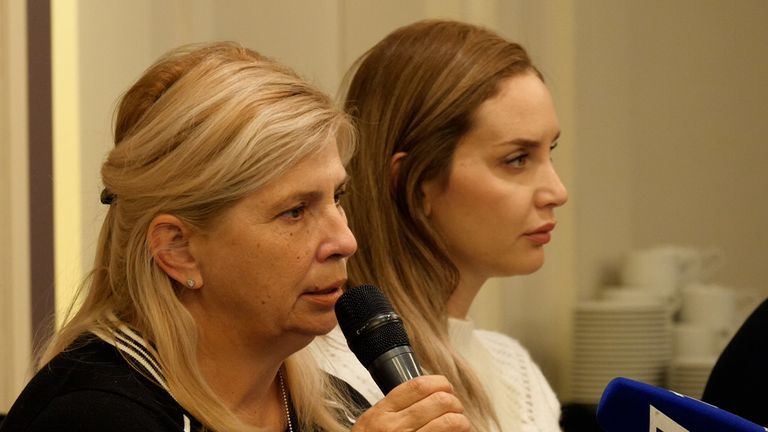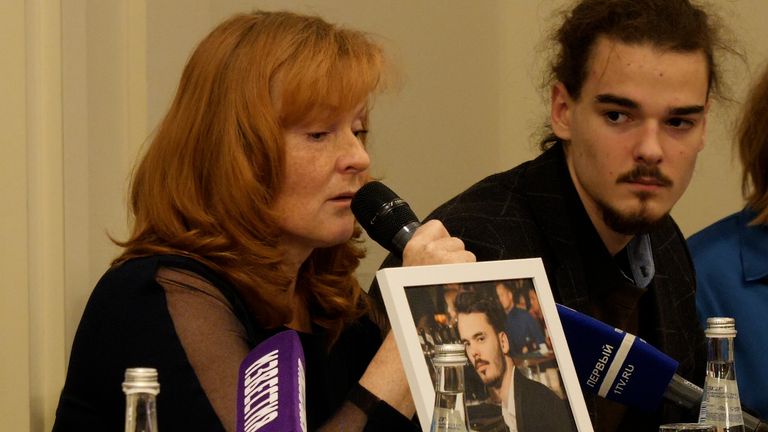 Evgenia Kozlova's son Andrei was working as a security guard at the Nova festival.
"No one knows if he is alive now," she said. "We don't know where is he, in what conditions he's being kept. We don't know what he eats or if he sees the sun.
"We can only guess, based on the hostages who've already been realised, what is happening to him and it does not reassure us."
In late October, a senior Hamas delegation travelled to Moscow for talks with Russian officials.
According to the foreign ministry, the talks focused on the immediate release of foreign hostages and the evacuation of Russian and other foreign citizens from the Gaza Strip.
One month later it would appear that deputy foreign minister Mikhail Bogdanov's dealings with Hamas are beginning to bear fruit.
Indian official directed plot to kill Sikh separatist in New York, US justice department claims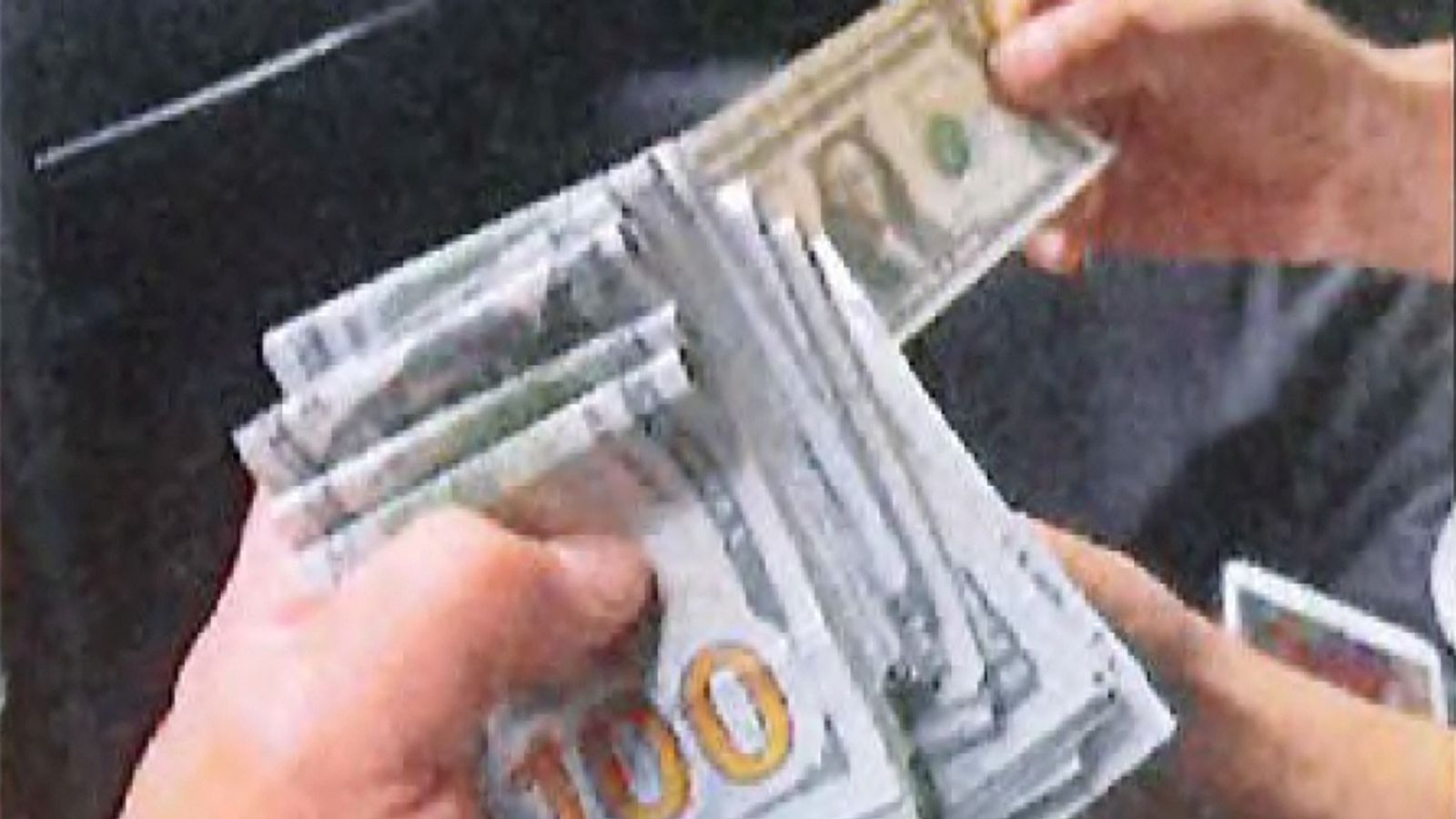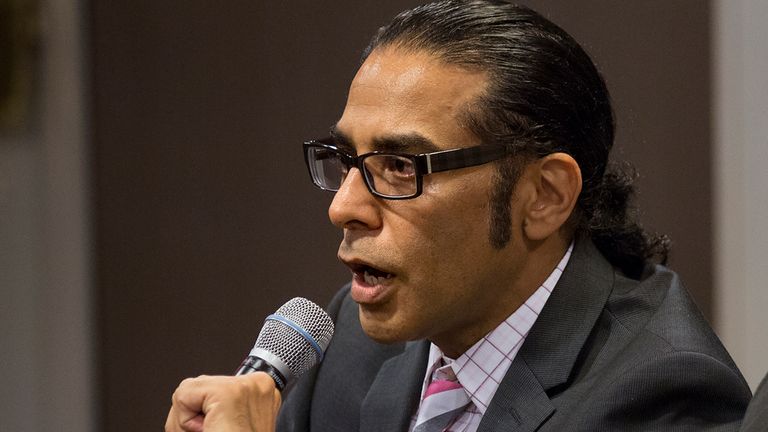 An Indian government official directed an unsuccessful plot to assassinate a Sikh separatist in New York City, US justice chiefs have claimed.
They allege the Indian government employee, who worked in security and intelligence, recruited another Indian national named as Nikhil Gupta to plan the assassination of a US citizen who had advocated for a Sikh sovereign state in northern India.
It comes after the Canadian government sparked a diplomatic row by claiming India may have been involved in the June killing of Sikh separatist leader Hardeep Singh Nijjar in British Columbia.
On Wednesday, US Department of Justice (DoJ) officials announced charges against Gupta, 52, who they claim worked with the Indian government employee on the alleged plot to kill the US citizen.
The Indian government official is named only as CC-1 but has described himself as a "senior field officer" with responsibilities in "security management" and "intelligence" and also claims to have served in India's Central Reserve Police Force and been trained in "battle craft" and "weapons," an indictment against Gupta said.
Prosecutors allege the Indian official recruited Gupta in May 2023 to orchestrate the assassination, and he then reached out to someone he believed was a criminal associate for help hiring a hitman.
However, prosecutors said the associate was actually an undercover agent with the Drug Enforcement Agency (DEA).
According to the indictment, released on Wednesday, Gupta agreed to a $100,000 (£79,000) fee for the killing and paid $15,000 (£12,000) upfront via an associate.
The target of the assassination was not named in the court documents, but the Associated Press identified him as Gurpatwant Singh Pannun – a US-based Sikh separatist whom the Indian government considers a terrorist.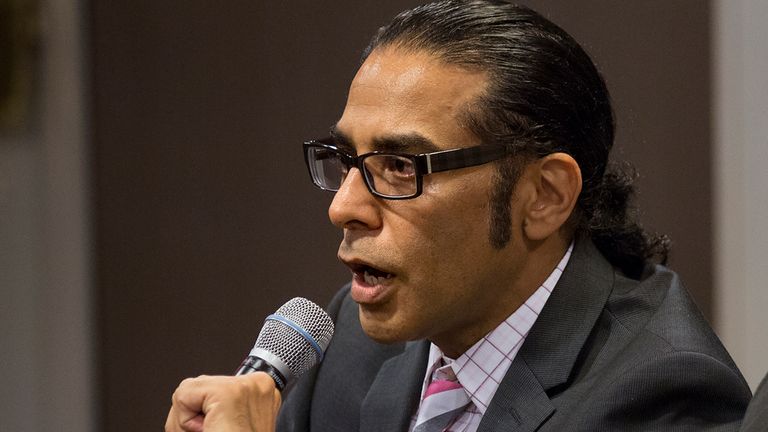 The indictment said that, in June, the Indian government employee gave Gupta the home address of Pannun, his phone numbers and details about his daily conduct, including surveillance photographs, which Gupta then passed on to the undercover DEA agent.
It added that Gupta told the undercover agent to carry out the murder as quickly as possible, but also warned the agent not to act during meetings between US and Indian officials.
US Attorney Damian Williams said: "The defendant conspired from India to assassinate, right here in New York City, a US citizen of Indian origin who has publicly advocated for the establishment of a sovereign state for Sikhs, an ethnoreligious minority group in India."
Gupta, who faces two counts of murder-for-hire and murder-for-hire conspiracy, was arrested by Czech authorities in June and is awaiting extradition.
The news agency Reuters says he could not be reached for comment.
The charges come after an official of President Joe Biden's administration last week said authorities had thwarted a plot to kill Pannun.
The official also issued a warning to India over concerns the government in New Delhi may have had knowledge of the plot.
On Wednesday, India's foreign ministry said New Delhi would formally investigate the concerns aired by the US.
"India takes such inputs seriously since they impinge on our national security interests as well," the ministry said, vowing to "take necessary follow-up action" on the findings.
Read more from Sky News:
US urges India to cooperate with Sikh separatist death probe
Canadian Speaker resigns over former Nazi soldier invitation
The Indian government has complained about the presence of Sikh separatist groups outside India, including in Canada and the US.
The groups have kept alive the movement for Khalistan – the demand for an independent Sikh state to be carved out of India.
The movement is considered a security threat by India – who have blamed Sikh militants for the 1985 bombing of an Air India Boeing 747 flying from Canada to India when all 329 people on board were killed.
In October, Canada's prime minister, Justin Trudeau, said there were "credible allegations" that India was involved in the killing of Nijjar.
The Indian government accused Nijjar in 2020 of being a leader of a Sikh independence militant group, reported Reuters, which also said New Delhi claims he was associated with a "terrorist organisation".
Nijjar, a 45-year-old Canadian citizen, was shot dead outside a Sikh temple in Surrey, British Columbia, on 18 June.
Claims it was involved in Nijjar's death were dismissed as "absurd" by India, which threatened to revoke the diplomatic immunity of Canadian diplomats following Mr Trudeau's comments.
Canada responded by withdrawing 41 of its 62 diplomats from India. It also expelled an Indian diplomat from Ottawa over the affair.
Mr Trudeau has responded to the latest allegations against Gupta by saying that the US investigation underscores the need for India to take similar allegations by Canada seriously.
The White House – which has placed a high priority on improving ties with India to counter China – declined to comment directly on the charges against Gupta, but said administration officials acted quickly.
White House National Security Council spokesperson Adrienne Watson said in a statement: "When we were made aware of the fact that the defendant in this case had credibly indicated that he was directed to arrange the murder by an individual who is assessed to be an employee of the Indian government, we took this information very seriously and engaged in direct conversations with the Indian government at the highest levels to express our concern."