HOUSTON — Astros slugger Yordan Alvarez left Tuesday night's game against the Arizona Diamondbacks in the fifth inning with left ankle discomfort.
Alvarez, who is tied for second in the American League with 37 home runs, rolled his ankle running out of the box on a single in the first inning.
He looked to be in some pain as he jogged to first base and was checked on briefly by manager Dusty Baker and a trainer before remaining in the game. Serving as the designated hitter on Tuesday, he struck out in the third inning before being replaced by pinch-hitter David Hensley for his at-bat in the fifth.
How Team USA came together — and learned the true meaning of the WBC
MIAMI — Truly understanding what the World Baseball Classic means took a little while for Team USA, which at its first workout March 7 realized it was far less a team than a collection of players who hoped to become one. The players looked around at one another, marveled at the talent and realized they'd be sharing locker rooms and meals — and perhaps an airplane ride to the knockout round — and they recognized the only thing that could coalesce them was time. Only winning would grant them that luxury.
Halfway across the globe, Samurai Japan, the top-ranked national team in the world, was on its 19th day together. The Japanese WBC team, comprising the biggest stars in Nippon Professional Baseball and top major leaguers, had played four exhibition games over the previous two weeks, which followed four more it had played in November, which came after it had won gold medals at the Tokyo Olympics in July 2021. This was a real team, battle-tested, forged in competition, beloved by a country where half the televisions would tune in to see it try to win Japan's first WBC title since 2009.
The WBC final, which LoanDepot Park will host at 7 p.m. ET on Tuesday, brings together a pair of squads with decidedly different backgrounds. It's the perfect foundation for two countries with contrasting styles and philosophical approaches to the game. The United States is here on the strength of its ability, which overwhelmed lesser opponents even with the reality that baseball is the sport ripest for Davids toppling Goliaths. Japan, though filled with world-class players, spent years preparing for this, determined to right the wrongs of losses in the past two WBC semifinals and return to championship glory.
"We came here to the U.S., and we are trying to beat the U.S.," Japan manager Hideki Kuriyama said upon arriving in Miami, before either team had won its semifinal game. "Not just myself. I think I'm representing all my players from the past and the coaches. So I think we're all in the mind of coming to the U.S. and we will beat the U.S."
For all of the phenomenal individual matchups the final might offer — none as tantalizing as the possibility of Shohei Ohtani preparing to close out a victory for Japan with his Los Angeles Angels teammate Mike Trout standing in the batter's box facing him — the truest representation of the WBC is how so many of its participants share Samurai Japan's win-win-win ethos after experiencing the tournament. They care. They care deeply.
Now, too, Team USA finally feels like a team. In the time since March 7, the U.S. has won, then lost, then won and won and won and won. And winning in the sort of environment these games foment — loud and passionate, a baseball audience more resembling the playoffs in October than the exhibition the WBC, at its essence, actually is — has brought them together, and back to a simpler time.
This, American players have said this week, feels like the baseball of their teenage years, when they would gather with other elite players from around the country for select tournaments and try to fuse into something more in short order. It's not easy. As much as baseball is a series of individual matchups — every pitch entails a hitter trying to beat a pitcher — the soul of the game is in the flow of what happens when bat meets ball. How they move together and communicate less with words than glances. A baseball team is truly a team when the players know one another's tendencies well enough to forgo even a look and simply feel where someone will be on the field.
Surviving a pool-play scare after a loss to Mexico bought Team USA the time it desired and needed. And after the flight from Phoenix to Miami, manager Mark DeRosa noticed a change in the group — a comfort with one another, with coaching luminaries including Ken Griffey Jr. and Andy Pettitte and Brian McCann and Michael Young, with the idea that this bracket that didn't end with one team being fitted for World Series rings could still deliver games that meant everything. Because it feels like they do.
"It's really been such a pleasure to be around them, and it takes a minute for them to relax and not want to impress each other," DeRosa said. "That's the biggest thing. Like, the cage sessions have gotten way more relaxed and way more fun and jovial, and the guys are messing around with Griff and Mac and Mike Young."
There's a deep appeal to this, in the challenge and the charm of it, and the MLB stars who populated rosters across the tournament, winners and losers, have marveled at the WBC's ability to make them as invested in the results of these games as they are in the ones in October. One night after they dusted Cuba in their own semifinal, the members of Team USA watched Japan's spectacular come-from-behind victory against Mexico on Monday night, coming together like a bunch of friends for a watch party.
The U.S. is peaking at the right time. After the blowout against Cuba, the entire bullpen, including Milwaukee Brewers closer Devin Williams and Houston Astros closer Ryan Pressly, is working with a day of rest. The lineup starts with Trout, Mookie Betts, Paul Goldschmidt and Nolan Arenado, is followed by four All-Star-caliber players of DeRosa's choice and ends with red-hot Trea Turner. It's the sort of challenge not even the best pitchers in the world can take on without butterflies colonizing their stomachs.
That's whom they'll be up against, though: Kuriyama tabbed left-hander Shota Imanaga to start the game and is pocketing San Diego Padres star Yu Darvish — who skipped spring training to be with the Japanese team for its early workouts — to use in midgame leverage situations. If Japan's lineup — which includes Ohtani, Boston Red Sox rookie Masataka Yoshida and Japanese home run king Munetaka Murakami batting third, fourth and fifth — can get to presumed Team USA starter Merrill Kelly, Ohtani is the best bet to pitch the ninth in his first relief appearance since closing out a game in the 2016 NPB playoffs.
It's easy to point out the flaws of the WBC. The timing isn't great, with starting pitchers not stretched out and thus less likely to commit to such intense competition out of fear of hurting themselves. The injuries — New York Mets closer Edwin Díaz suffering a torn patellar tendon celebrating Puerto Rico beating the mighty Dominican Republic and Houston second baseman José Altuve breaking his thumb on an errant Daniel Bard fastball — are fuel for skeptics whose tanks otherwise grow emptier by the day.
What they don't understand — what they actively choose not to understand — is that baseball is about more than Major League Baseball. It is truly a game for the world, from the U.S. to Japan to Cuba to Mexico to the D.R. to Puerto Rico to Venezuela and beyond. And the WBC has filled a vacuum that for too long existed, bringing together disparate baseball cultures and allowing them, too, to meld into something bigger and better.
"There's no reason why the stars of our game should not be playing in this," said Team USA third baseman Arenado, who is, along with St. Louis Cardinals teammate Goldschmidt, the only returning player from the 2017 championship group.
It's safe to say that the 2026 incarnation of the WBC will have significantly more returnees. Trout, the Team USA captain, has developed a strong relationship with Betts, someone with whom he shares so much in common but never knew because their interactions were limited to the hustle and bustle of All-Star Games and occasional matchups between their teams. Both have pledged to return — and Bryce Harper, who had planned to play for Team USA until Tommy John surgery sidelined him, could join them and constitute an outfield of three future Hall of Famers.
The hope is that a generation of kids today is watching this WBC and gleaning indelible moments from it. It's damn near impossible to see Turner's go-ahead grand slam against Venezuela and not appreciate the deed itself. Down late, elimination looming, one of the best players in the world, relegated to the No. 9 hole on account of the brilliance surrounding him daily, taking a swing for the ages.
"These guys are the best at what they do, they're ultimate competitors, and in an environment like that there is 100% buy-in," DeRosa said. "It just happens organically. And to represent your country, it means the world. Maybe it doesn't start out that way, but I mean, it has become that. These guys want it."
Team USA will come together one final time Tuesday night. They'll take their last bus ride to the stadium and hit the cages knowing there won't be any more messing around with Griff and Mac and Young and button up their jerseys realizing the inevitability that three or so hours later, when they take them off, they'll do so for good. Or at least for the next three years, at which point maybe they'll gather in hopes they once again can put the "team" in Team USA.
Everything you need to know about the NHL-Fanatics jersey deal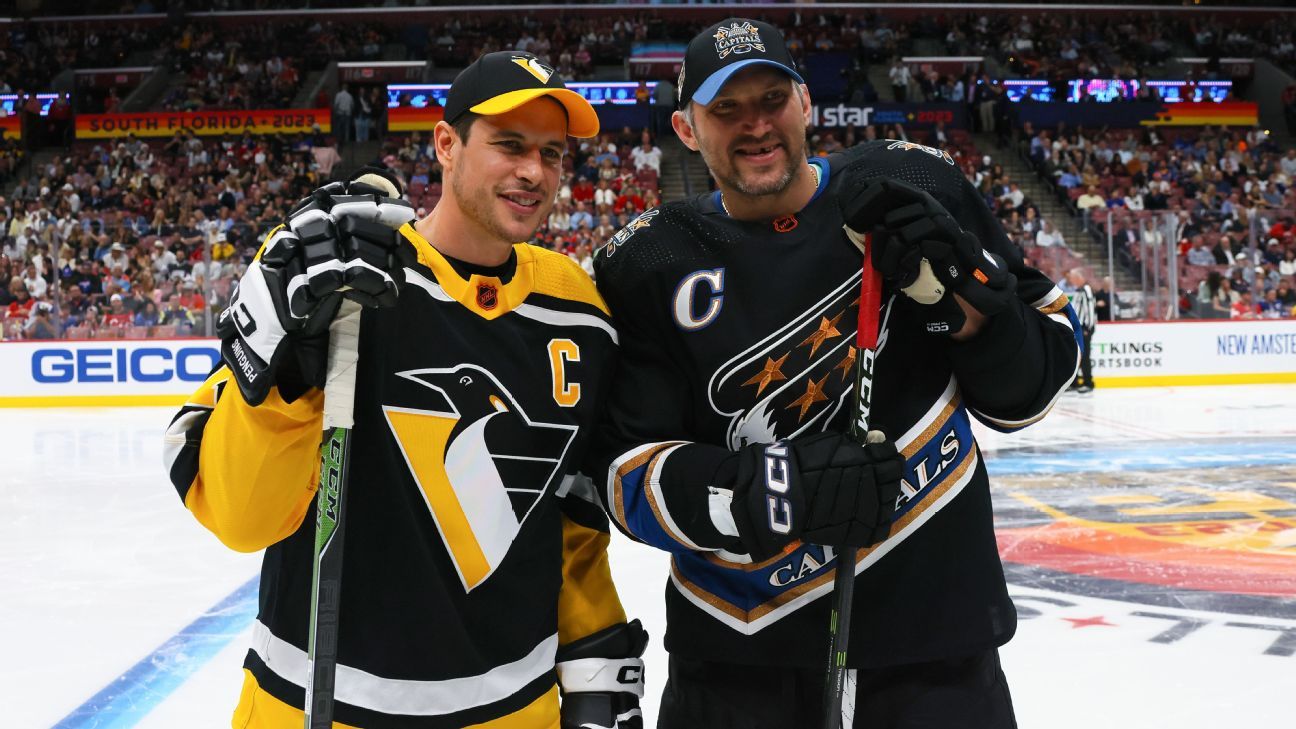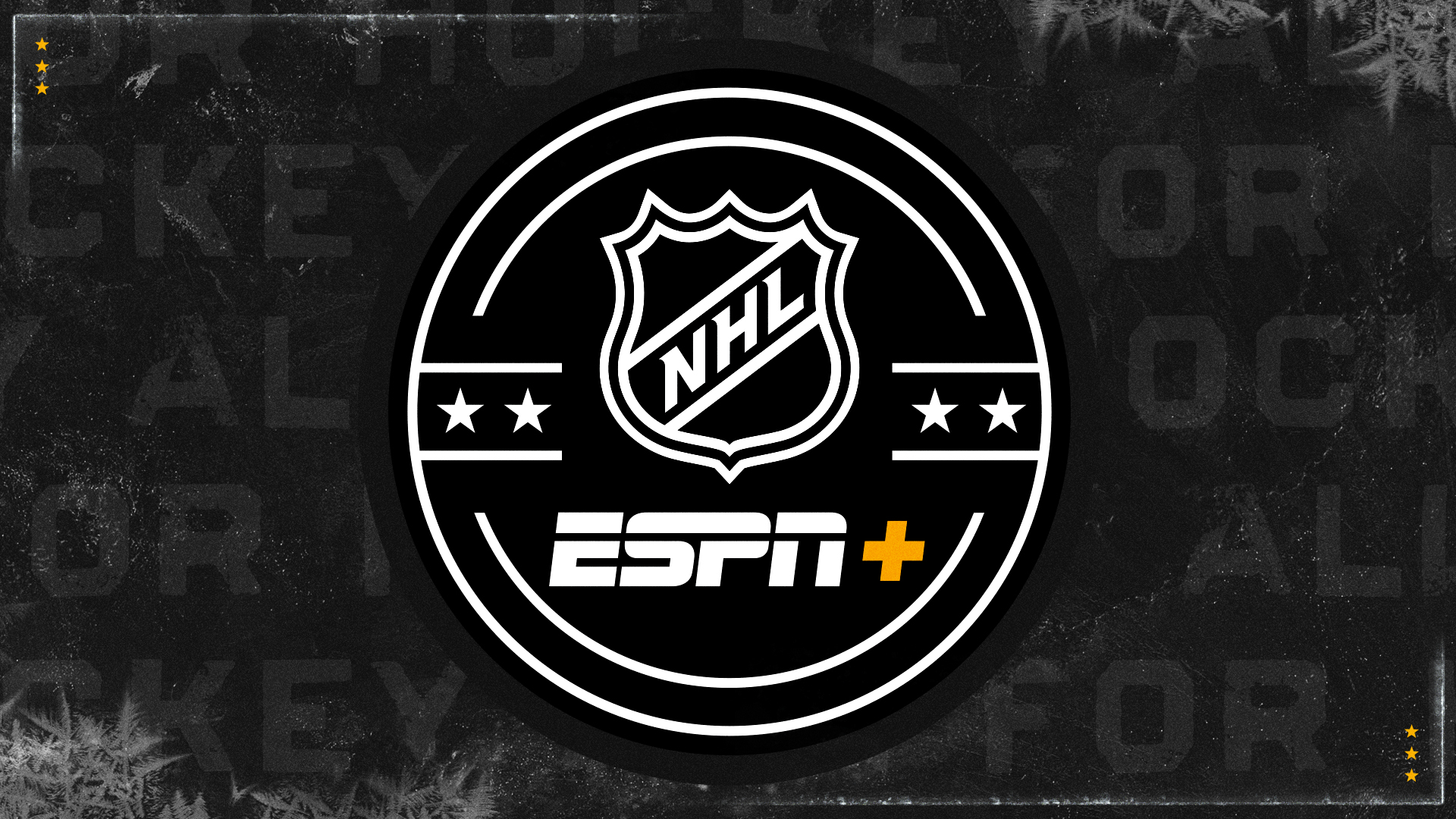 The NHL announced on Tuesday that Fanatics, its longtime e-commerce and fan apparel partner, will become its new outfitter of on-ice uniforms and authentic jerseys beginning in 2024-25.
As fans, we're accustomed to seeing the Nike swoosh or the Adidas stripes on sports uniforms. But this NHL deal will mark the first time Fanatics branding will be directly on an official player uniform for a professional sports property.
Why did the NHL choose Fanatics? What are the company's plans for player jerseys? What does this mean for some of the innovative designs we've seen under Adidas, like the Reverse Retro collection?
We spoke with Doug Mack, CEO of Fanatics commerce, and Brian Jennings, NHL executive vice president of marketing, to find the answers to these questions and many more about this landmark 10-year deal.
---
How did Fanatics become the NHL's official game-worn uniform maker?
While that process officially started last year, the seeds were planted back in 2005, when GSI Commerce took over the NHL's e-commerce operation. That partnership was so successful — tripling online sales — that the league inked a 10-year contract extension with GSI in 2009.
GSI Commerce CEO Michael Rubin acquired Fanatics, which was a Florida-based sports retailer, and merged their assets in 2011. That's also the year Rubin sold GSI to eBay for $2.4 billion and then bought back the sports e-commerce business to relaunch as Fanatics.
Fanatics has incrementally broadened its relationship with the NHL. It runs retail stores at a few NHL arenas and onsite at events like the NHL All-Star Game and Winter Classic. It operates the NHL's flagship retail store in Manhattan, which opened in 2021.
It also started to make more gear, not only for fans but for those inside the league. In 2017, Fanatics acquired the rights to make replica jerseys for fans and created the "Breakaway" jersey. Among the innovations were more stain-resistant materials and a foldable jersey logo crest for easier storage.
In 2018, Fanatics received the rights to Authentic Pro, making the practice wear for players, coaches and staff — "basically everything that they use when they're not in the actual game," Mack said.
Even as Fanatics made more and more items for the NHL, there was no guarantee that it would become the league's next jersey maker when the league's seven-year deal with Adidas was up.
"It was never, 'If you do well on this, this is what happens next,'" Mack said. "I think there was us doing all that, Adidas doing the on-ice items. But as things unfolded over time, it was more the NHL seeing what we've done and approaching us to say, 'Are you up for taking this next step?'"
As ESPN first reported in July 2022, Adidas decided to step away from making hockey jerseys and would not extend its deal with the NHL beyond the 2023-24 season.
Jennings said when the NHL knew Adidas was getting out of the hockey jersey business, it surveyed the "competitive landscape" to see what else what out there. In short order, it became apparent that Fanatics offered something "very appealing" to the league as a jersey-maker, Jennings said.
"It continues to be a natural progression with everything that we're doing with a partner in Fanatics going back to 2005 to the e-commerce play. With that, we've grown with them," Jennings said. "Each step of the way, you've just watched this increase in commitment to product, commitment to performance, commitment to design."
---
What is the message to fans who see Fanatics as just an e-commerce and replica jersey company?
Jennings anticipates there will be some NHL fans who question this decision, after years of knowing Fanatics only one way.
"It's fair. I guess the only thing that I could say is to let us prove the things that we're talking about, right?" he said.
The main counterargument for the NHL is that this isn't Fanatics' first rodeo when it comes to making professional sports uniforms. They make close to 100,000 of them for Major League Baseball each season.
Nike is the "official outfitter" of Major League Baseball, but Fanatics has made MLB's Nike-branded uniforms for all 30 teams since 2017, when it acquired Majestic. Fanatics also makes authentic NFL jerseys that also carry a Nike logo, which are sold online and in retail stores.
"The Fanatics brand is fairly well-known to fans, but we're often thought of as more of an e-commerce company," Mack said. "This isn't the first time we've done performance product, but this will be the most visible we've ever been in making that performance product."
Mack said that Fanatics will use that MLB experience and apply it to hockey. "We build on what's working today, and then we bring in resources and thinking to bring new innovation," he said.
For example, they'll use the same factory based in Saint-Hyacinthe, Quebec, that Adidas did to produce its jerseys. Mack says Fanatics is also relying on past experience on the personnel side. Keith Leach, currently Fanatics Brands NHL VP/GM, will be the head of the authentic jersey project, having previously worked on game-worn gear with CCM, Reebok and Adidas. Jennings said Leach will "keep the trains on the right track from a supply chain perspective."
Dom Fillion, its creative lead, served on the on-ice jersey design teams for Reebok and Adidas. He was the initial designer at Adidas when those jerseys launched.
"I understand there may be, initially, some trepidation [from fans], but I do have a lot of confidence in the team at Fanatics," Jennings said. "I look back at the history with our locker room, at what they're doing with other leagues, and I do think that they will be able to do this."
---
Was there any concern about the same company providing authentic and replica jerseys in addition to the majority of the NHL's other apparel?
Putting all of their jersey eggs in the Fanatics basket would seem to run counter to what the NHL did in its most recent U.S. media rights deal: Getting away from a monolithic setup to spread the wealth among multiple networks.
Jennings pushed back on that notion, saying the NHL doesn't "want to have a monolithic model" in retail and that he doesn't believe the Fanatics deal provides one.
Jennings said while Fanatics will be the "workhorse" for NHL merchandise and gear, there will always be "tastemaker" brands that are creating other retail items. He cited collections from Erin Andrews and 47 Brand as examples of other partners making NHL-related merchandise.
"No one company can do every product category and do it incredibly well," he said.
Mack says the deal indicates that the NHL values Fanatics' work over the years.
"The NHL went through the logical steps with us for us to show what we can do," Mack said. "The NHL has made bets on us in the past, we've delivered on those bets, and this was a natural place to go next."
---
Will NHL jerseys look radically different in 2024-25?
Not according to the NHL and Fanatics. One of the reasons Fanatics will use that factory in Saint-Hyacinthe is so the jerseys have little variation from what they are today. The specs for the jerseys will be exactly the same. While there will be differences in some of the fabrics and materials, "it will be almost indiscernible" to the jerseys currently in use, according to Jennings.
Mack said it's important to take time and get the players' feedback on the uniforms before doing anything to alter them.
"We're very optimistic about the players' reaction to what we bring to market in 2024-25," he said. "We've been successful because we don't just change for change's sake. We look at what's working well today."
---
What about NHL logo redesigns?
Teams have been known to do a total rebrand when a new gear-maker signs on with the NHL. When Reebok made its debut, teams like the San Jose Sharks, Washington Capitals and Vancouver Canucks took the opportunity to remake their kits.
Typically, teams inform the NHL around April that they're thinking about doing a jersey or logo change for the following season. Many of them aren't acted upon: Either a team gets second thoughts or it goes through the design process and doesn't find a good alternative.
That design process can be an intense and lengthy one, which is why the NHL will ask teams to put a hold on uniform overhauls for the time being. Jennings said that outside of anniversary jerseys that have to be produced in a timely manner, teams will likely hold off on any major redesigns until after Fanatics is "up and running" as the official uniform maker.
"You'll probably see minimal changes. We'll ask the teams for their cooperation in that," he said. "We want to make sure that we're delivering a high-quality product and not have any types of delays. Designing or redesigning a uniform is where a lot of times the biggest delays happen."
---
What happens to Adidas specialty jerseys, like the Reverse Retro collection?
Jennings said the NHL owns any jersey design that ever gets worn on the league's ice surface. That has been part of every deal they've made with a gear maker. Adidas doesn't have providence over any of the jerseys it helped create.
Does that mean we'll see more Reverse Retro jerseys? The two collections of that brand extension were incredibly popular among fans. But Jennings said those jerseys were made in the spirit of "limited drops or a scarcity model," meaning we shouldn't expect to see these particular versions of those jerseys for quite some time.
"Maybe in the future we go back into the vault and reexamine them," he said.
In fact, Jennings said that the NHL would have ended the Reverse Retro program had Adidas reupped with the league. "Reverse Retro was incredibly successful for two years. But I wouldn't have gone back and done Reverse Retro 3.0. I think it had done its thing," he said.
Instead, the NHL has challenged Fanatics to carve its own path. It may not be apparent in the first two seasons of their 10-year deal, but Jennings said that the 2026-27 season is where fans might start to see "the innovation and technology story that we want to tell with the jersey."
---
What might happen in 2026-27?
Jennings mentioned that season as the earliest target for significant changes to the NHL sweater. In particular, there could be changes to what materials are used in game sweaters, including the exploration of lighter fabric options for the jersey and logo crest.
"There are always these quantum leaps in performance fabrics and materials," he said.
There are other areas of focus for Fanatics and the NHL, including player safety. Jennings said they will explore how to better guard players from accidental skate lacerations, potentially with added protection built into the sleeves or socks.
There also have been discussions within the NHL about enhancements that could be made to jerseys that are unique to certain positions, be it a forward, defenseman or goaltender.
"The development, the testing of it, the reinforcement of it, that all takes some time," Jennings said.
---
What do the next several months look like for Fanatics and the NHL?
Fanatics and the NHL will immediately begin working with all 32 teams, their equipment managers and players to create a seamless transition of these new product rights as they approach the 2024-25 season.
The next year will be one with plenty of information gathering from players and teams.
"We're going to say, 'This is the baseline,' and figure out what's working and what could be better," Mack said. "How could the athletes feel better when performing in this product? And then we'll go through multiple generations of updates. It's not an overnight dramatic change just to make a splash."
Jennings said marketing meetings will begin soon for not only the 2024-25 season, but also the seasons that follow.
"If you think the changes in retail were dramatic over the last five years, they're going to be even that much more dramatic in the next 10 years," he said. "And Fanatics, driven by Michael Rubin and his senor team, are definitely visionaries."
---
Could this lead to Fanatics taking over more in-arena stores?
Currently, Fanatics operates onsite retail stores for the New Jersey Devils and the Capitals. They wouldn't mind adding more arenas to the fold.
"What's actually really exciting about this vertically integrated relationship is the innovation you can bring," Mack said. "We have the ability to make championship products in the certain arenas that we run."
Such as 2018, after the Capitals won the Stanley Cup: Fanatics had the rights to make championship products. Washington fans attending their watch party in D.C. could buy Capitals Stanley Cup gear immediately after they won the championship in Las Vegas. During the Caps' Cup run, the D.C. retail stores were able to replenish their stock quicker because they also made the apparel.
"We certainly would love to service any NHL team that wants it, but it goes team by team," Mack said. "This is not a league decision. The team decides who operates in their arena. We feel that because of the vertical rights, our ability to provide the best fan experience in the arena is unrivaled."
Crowning a champion in college football's 2023 64-team playoff

The old survive-and-advance adage, the football version anyway, has us down to 16 teams.
Yep, the Sweet 16 awaits in ESPN's 2023 fictional NCAA football tournament.
The early rounds have already provided a few shockers, not to mention some memorable moments and games. Both veterans and freshmen have stepped up to steer their teams to this point. All four No. 1 seeds are still alive: Georgia, Michigan, Ohio State and Alabama. The lowest remaining seed is No. 10 Pittsburgh.
To recap, the original seeds were based to some degree on ESPN's latest SP+ projections entering the 2023 season. We're long past seeds meaning anything. All that matters now is how a team plays on game day. So let's finish football's version of a 64-team tournament.
We'll dedicate it to the late Mike Leach, who suggested a decade ago when he was at Texas Tech that college football should go to a 64-team tournament like basketball.

SOUTH REGION
SEMIFINALS
(1) Georgia 34, (4) Ole Miss 24: Back in the day, Kirby Smart and Lane Kiffin used to go at it on the Alabama practice field when they were working under Nick Saban. Both had elite players, too. Kiffin has significantly upgraded the Rebels' roster, but the Dawgs are still too strong on the defensive side of the ball and get a two-sack performance from Mykel Williams to thwart Ole Miss drives in the fourth quarter.
(3) Washington 38, (2) Oregon 35: Kalen DeBoer and Washington take a massive step in DeBoer's second season in Seattle. The Huskies' balance on offense and defense is on full display against longtime rival Oregon, which takes the lead midway through the fourth quarter on Bo Nix's 67-yard touchdown pass to Kyler Kasper. Michael Penix Jr. answers, though, in the final seconds with his fourth touchdown pass of the game to send the Huskies to the Elite Eight.
REGION FINAL
(3) Washington 24, (1) Georgia 23: Georgia's quest to win a third straight national championship comes to a bitter end when Washington defensive end Bralen Trice bats down a fourth-down pass at midfield inside the final minute to keep the Dawgs from moving into field-goal range. Georgia tight end Brock Bowers has a huge game with a pair of touchdown catches, but Washington receiver Rome Odunze has the biggest catch of the game, a 24-yard touchdown in traffic that puts Washington ahead to stay and keeps the Huskies' dream season alive.
HOW WE GOT HERE
First round: (1) Georgia over (16) East Carolina, (2) Oregon over (15) Syracuse, (3) Washington over (14) Washington State, (4) Ole Miss over (13) Houston, (12) Nebraska over (5) TCU, (6) Mississippi State over (11) Michigan State, (10) Maryland over (7) Oregon State, (9) Oklahoma State over (8) Arkansas
Second round: (1) Georgia over (9) Oklahoma State, (2) Oregon over (7) Maryland, (3) Washington over (6) Mississippi State, (4) Ole Miss over (12) Nebraska
---
MIDWEST REGION
SEMIFINALS
(4) Notre Dame 30, (1) Michigan 27: Would love to see these two Midwest blue bloods still playing every year, but a marquee postseason showdown will do for now. Blake Corum and the Wolverines' running game set the tone early, and the Irish don't get many offensive possessions. But then Notre Dame quarterback Sam Hartman heats up, and with some excellent protection from his offensive line, he picks apart the Michigan secondary and leads the Irish into the Elite Eight.
(2) LSU 37, (6) Wisconsin 20: One of the hottest teams in the tournament, LSU does a little bit of everything right in racing past Wisconsin. The Tigers pass for more than 300 yards, rush for more than 200 yards and hold the Badgers to just one offensive touchdown. If that's not enough, defensive tackle Maason Smith comes up with a strip-sack touchdown to give LSU a cushion too steep for Wisconsin to overcome.
REGION FINAL
(2) LSU 31, (4) Notre Dame 27: Brian Kelly left Notre Dame after a highly successful tenure in South Bend to chase national championships at LSU. As fate would have it, Kelly has to go through his old school in Year No. 2 on the Bayou to get to the Final Four. It's not easy, either, as Marcus Freeman's club plays with confidence and swagger, and even with some early mistakes, Notre Dame manages to hang around. LSU quarterback Jayden Daniels isn't sharp to open the game, but he's clutch when it counts and leads a game-clinching touchdown drive in the final minutes.
HOW WE GOT HERE
First round: (1) Michigan over (16) Western Kentucky, (2) LSU over (15) UTSA, (3) Clemson over (14) Kansas, (4) Notre Dame over Wake Forest (13), (5) Oklahoma over (12) Cincinnati, (6) Wisconsin over (11) Miami, (7) North Carolina over (10) Baylor, (8) Missouri over (9) Minnesota
Second round: (1) Michigan over (8) Missouri, (2) LSU over (7) North Carolina, (6) Wisconsin over (3) Clemson, (4) Notre Dame over (5) Oklahoma
---
EAST REGION
SEMIFINALS
(1) Ohio State 40, (4) Texas A&M 31: Ohio State's defensive secondary play has received its share of heat the past couple of seasons, and the Buckeyes again give up too many big plays in the passing game. The Texas A&M combination of Conner Weigman-to-Ainias Smith is especially effective, and Smith does a lot of his damage after the catch. The Buckeyes are able to withstand the Aggies' offensive onslaught with a running game that wears down Texas A&M's defense with a rotation that goes four deep.
(2) Tennessee 44, (3) USC 41: It's always fun when a football game turns into a tennis match, and that's what happens with these two high-powered offenses as they go back and forth. USC quarterback Caleb Williams is dynamic (as usual), and Tennessee quarterback Joe Milton III plays like he has something to prove with everybody hyping Williams before the game. A special teams play, however, turns the game in the Vols' favor. Dee Williams returns a punt 66 yards to set up the go-ahead touchdown.
REGION FINAL
(1) Ohio State 37, (2) Tennessee 31: The Vols have come a long way in three years under Josh Heupel, and their offense is a daunting challenge for any defense to stop. The Buckeyes don't necessarily stop the Vols, but they're successful in limiting their possessions on offense. One of the ways they do that is by feeding the ball to running back Dallan Hayden, who runs for 131 yards and churns out one first down after another to keep drives alive. It's a big day for the entire Hayden family. Dallan's dad, Aaron Hayden, was a star running back for Tennessee in the early 1990s.
HOW WE GOT HERE
First round: (1) Ohio State over (16) South Alabama, (2) Tennessee over (15) BYU, (3) USC over (14) Duke, (4) Texas A&M over (13) West Virginia, (5) UCLA over (12) Iowa State , (11) Illinois over (6) Kentucky, (10) Louisville over (7) Iowa, (8) South Carolina over (9) Texas Tech
Second round: (1) Ohio State over (8) South Carolina, (2) Tennessee over (10) Louisville, (3) USC over (11) Illinois, (4) Texas A&M over (5) UCLA
---
WEST REGION
SEMIFINALS
(1) Alabama 29, (5) Texas 21: These two teams played a year ago in the second week of the season with Alabama squeaking by on the road. Now, it's win or go home, and with Bryce Young taking his wizardry to the NFL, the Crimson Tide go back to their roots with a bruising running game under first-year coordinator Tommy Rees. Three different Alabama runners rush for more than 60 yards, led by Jam Miller's 130 yards, to keep the Tide's national championship hopes alive.
(3) Florida State 38, (10) Pitt 17: Pittsburgh's impressive run into the Sweet 16 comes to an end, and even though the game isn't close, it's a reminder of the job Pat Narduzzi has done with the Panthers' program. It's also a reminder that Mike Norvell has Florida State back in the national discussion. Trey Benson rushes for a season-high 184 yards, and the Seminoles are three wins away from their first national title since 2013.
REGION FINAL
(1) Alabama 33, (3) Florida State 28: Quarterbacks make their names in big games, especially when championships are at stake. Ty Simpson, following in the massive footsteps of Bryce Young, goes from a good player to the best player on the field in an epic game that sees the two teams trade leads, game-changing plays and memorable moments. Simpson's ability to scramble out of trouble and find open receivers is the difference, and Alabama's running game helps open up some things for Simpson and the passing game.
HOW WE GOT HERE
First round: (1) Alabama over (16) Colorado, (2) Penn State over (15) SMU, (3) Florida State over (14) Troy, (4) Utah over (13) Purdue, (5) Texas over NC State (12), (6) Kansas State over (11) UCF, (10) Pitt over (7) Florida, (8) Auburn over (9) Tulane
Second round: (1) Alabama over (8) Auburn, (10) Pittsburgh over (2), (3) Florida State over Kansas State (7), (5) Texas over (4) Utah
---
FINAL FOUR
(1) Alabama 31, (3) Washington 23: Coaching turnover has been nothing new for Nick Saban, and with two new coordinators this season, everyone was watching to see how the changes would impact the offense and defense. On defense, the Crimson Tide force more turnovers under Kevin Steele and create more negative plays. Outside linebacker Dallas Turner makes a living in the Washington backfield, and tackle Jaheim Oatis stonewalls anything the Huskies try to get inside and collapses the pocket. Defense has defined Saban's career, and it's the defense that spearheads Alabama's trip to the national championship game.
(1) Ohio State 30, (2) LSU 28: The last time LSU won a national championship, it did so with a quarterback that started his career at Ohio State, a guy by the name of Joe Burrow. The Tigers again have a transfer quarterback. Jayden Daniels came to the Bayou by way of Arizona State, and he's up to the challenge against an Ohio State defense that rolls the dice with its pressure. The Buckeyes don't give up any big plays, but Daniels moves the chains with short passes and key conversion runs. Ohio State gets one last shot after a short LSU punt, and the Buckeyes' best player reminds everybody why he's the best receiver in college football. Marvin Harrison Jr. turns a slant route into a 56-yard touchdown, and Brutus Buckeye breathes a huge sigh of relief.
---
NATIONAL CHAMPIONSHIP
(1) Alabama 35, (1) Ohio State: 28: We're down to two of the true powerhouses in college football, two programs that have defined excellence for a long time. Some of the names have changed, but new ones emerge at the most important time of the season. Ohio State quarterback Kyle McCord takes the Alabama defense's best shot and just keeps getting back up and making plays. The list of great receivers who've come through Alabama over the past few seasons is staggering, but it's a junior college transfer, Malik Benson, who makes the play that changes this game. He gets behind the Ohio State secondary for a 72-yard touchdown, and Alabama ends its "lengthy drought" with its first national championship since the 2020 season. It's Saban's seventh national title at Alabama, and under his leadership, the Tide have never gone more than two seasons without a title.