StockCharts, a technical analysis and financial charting platform, launched a new mobile app on Thursday, offering users a way to make informed decisions on the go.
A complement to StockCharts users web access, the mobile app sports detailed summaries of equity, fixed income, commodity, and currency markets. Users can view advanced charts and indicators, as well.
In a comment on the development, the firms president and founderChip Andersonsaid that the launch demonstrates StockCharts commitment to solving real problems, noting the team will continue to improve and expand its features for the foreseeable future based on feedback.
StockCharts chief market strategistDavid Kelleradded: Our new mobile app will ensure that the next generation of investors can stay updated on market trends on their own time and empower them to make more informed decisions about their investments.
The app will be available on iOS devices only.Click herefor more information.

Eva Green gives evidence at High Court in lawsuit over collapsed film – saying she fell 'deeply in love' with the project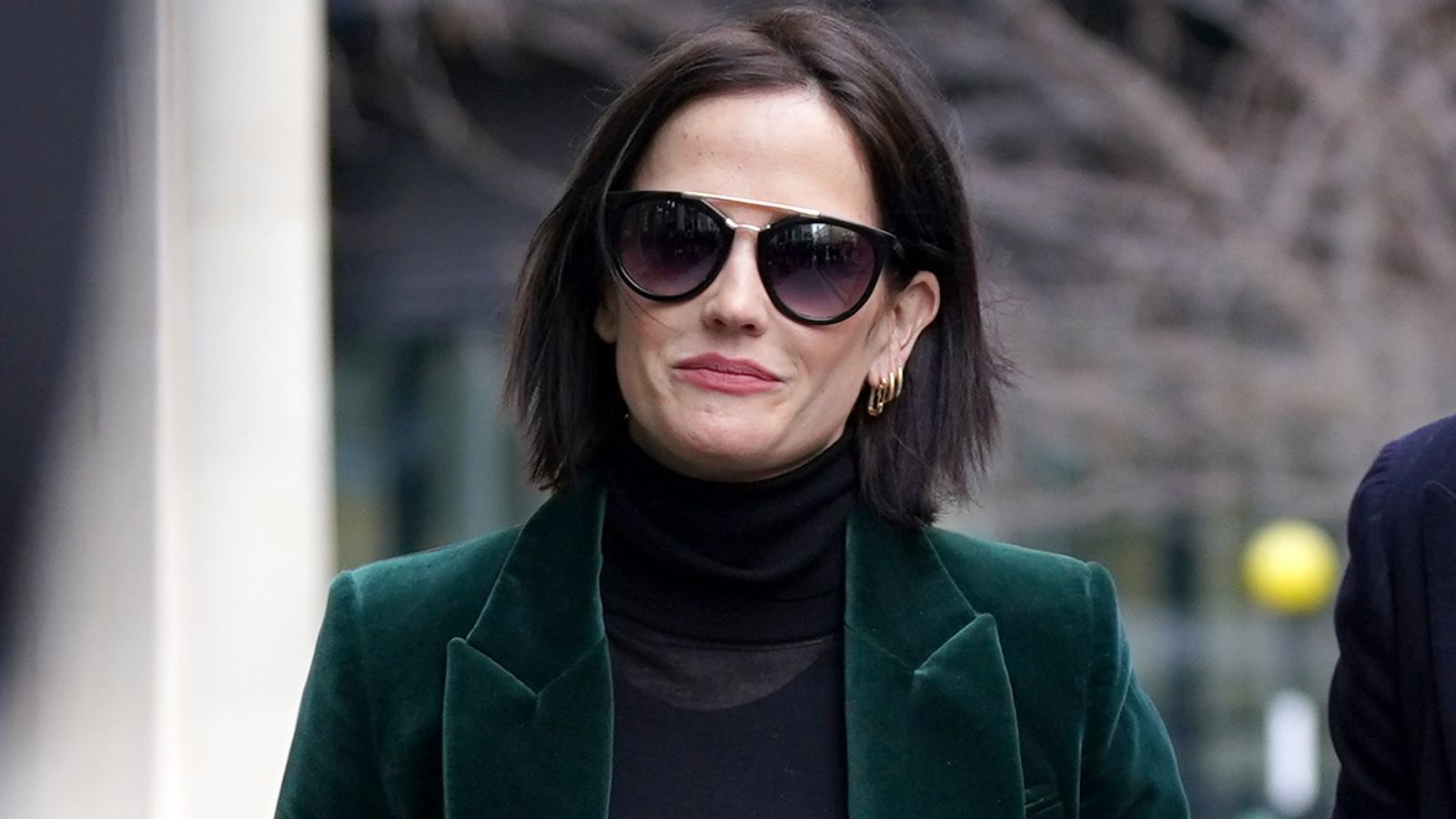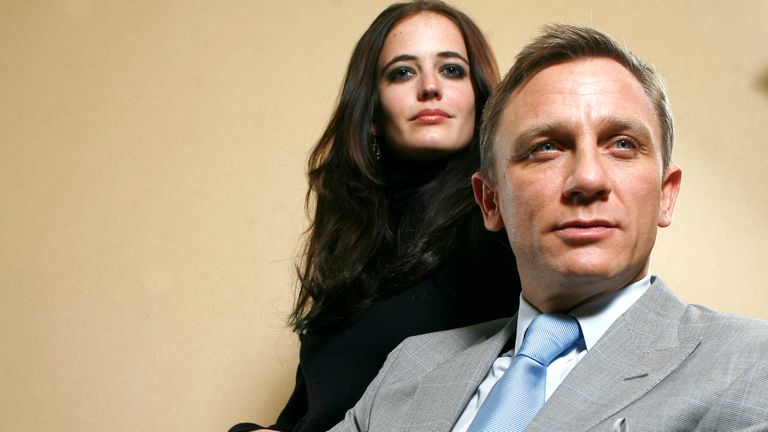 Hollywood actress Eva Green has told the High Court in London that she "fell deeply in love" with a film she was due to star in before the project collapsed – giving evidence for the first time in person after filing a lawsuit against producers.
The star, who is best known for her portrayal of Vesper Lynd in the James Bond film Casino Royale with Daniel Craig, was due to play the lead role in A Patriot, but the production was abandoned in October 2019.
Green, 42, is suing White Lantern Films and SMC Speciality Finance for the $1 million (about £808,000) fee she says is still owed, despite its cancellation.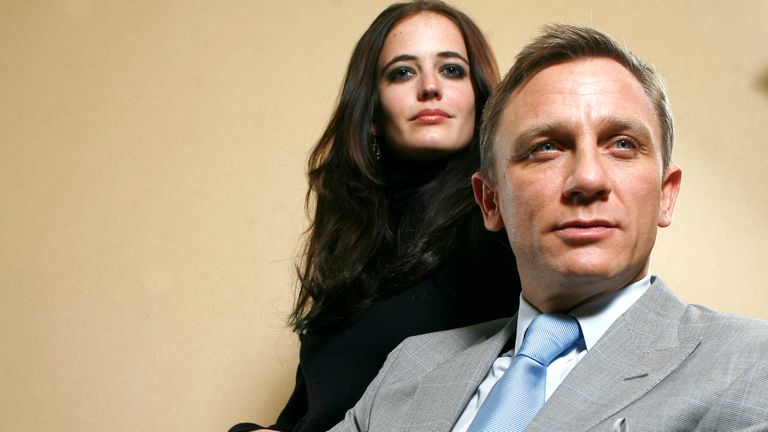 White Lantern is bringing a counterclaim against the French actress, alleging she undermined the independent film's production, made "excessive creative and financial demands", and had expectations that were "incompatible" with the film's low budget.
The producers have cited WhatsApp messages from Green in which she described one producer as a "f****** moron" who should be fired and another as "evil". She also allegedly described funders for the movie as "a*seholes" and some proposed crew members as "sh*tty peasants". The actress addressed these messages later in her evidence.
Entering the witness box at the High Court on Monday, the third day of the hearing, Green first told how making quality productions was her "religion" and said abandoning A Patriot would have been like abandoning her "baby".
In her written evidence to the court, Green said she "fell in love" with the film, in which she was cast as soldier Kate Jones, after reading writer and director Dan Pringle's "brave and daring" script.
"I believed and still do that the film had the capacity to really wake people up and help them to see that the devastation of our world would eventually trigger resource wars and massive migration," she said in the statement.
Green added in court: "As I have said repeatedly, I fell deeply in love with this project – not only the role, but also the message of the film.
"I couldn't imagine abandoning the film, as it would have been like abandoning my baby. It still feels that way."
Producers say Green had 'animosity'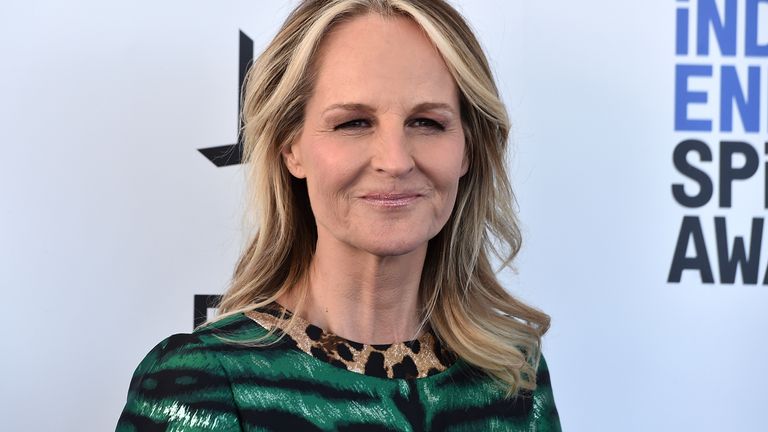 Green said the script for the film was "one of the best scripts I have ever read" and that she was excited to play the role of a soldier, which she had never done before. She cited the film being about climate change as an issue "dear to my heart and important".
The actress also discussed some of her other work, telling the court: "I don't care about the money. I live to make good films, it's my religion."
Max Mallin, representing White Lantern, previously claimed Green had an "animosity" towards a vision for the film held by one of its executive producers, Jake Seal.
Read more
Why is Rick Astley suing rapper Yung Gravy?
Buffy star shares what most scares her and how she moved on from 'toxic' 90s set
The barrister said that in exchanges on WhatsApp with her agent and the film's director, Green claimed Seal was planning to make a "cheap B movie" and described him as "the devil" and "evil".
Mr Mallin asked Green if she remembered sending a different text message, suggesting the film under Mr Seal would be a "B-sh*tty-movie"; she said she did.
Green told the court: "I never wanted this to be a B-movie but I realised more towards the end that it was going to happen."
She continued: "I had several opportunities to walk away from this project but at the time I felt like I had an armour, the strong crew members around me.
"I thought we had these strange producers but a strong crew so we could still make something good quality, but I was probably naive."
Click to subscribe to Backstage wherever you get your podcasts
The move from Ireland
In her witness statement, Green said her initial confidence in the film dwindled following delays and its move from Ireland to a studio outside London, and that she felt she had been "deceived".
Denying allegations that she was not prepared to go ahead with the film, she said: "In the 20 years that I have been making films, I have never broken a contract or even missed one day of shooting.
"Nor have I been late or done anything but give 100% heart, body and soul to every project I have ever been involved in."
She added: "Why on earth would I sabotage a project that I loved and that I risked my reputation on? It makes no sense at all."
'Nothing against peasants'
Green also apologised for "inappropriate language" and "some horrible things" expressed by her in emails and texts in August and September 2019.
She said one message was an "emotional response" after finding out she had been "lied to" about the move from Ireland.
The actress also told the High Court she has "nothing against peasants" when questioned about the word being used in one of her messages.
"I have nothing against peasants, I didn't want to work with a sub-standard crew," she said. "I wanted to work with a high-quality crew who just wanted to be paid standard industry rates."
A Patriot was also due to feature Game Of Thrones star Charles Dance and Twister star Helen Hunt, with Oscar winner Kathy Bates attached too at one point.
Green is due to finish giving evidence on Tuesday and a ruling on the case is expected at a later date.
H2FLY to build aviation center at Stuttgart Airport to support hydrogen electric plane testing
Zero emission powertrain developer H2FLY has announced a joint project alongside Stuttgart Airport to develop and erect a Center for Excellence in Hydrogen Aviation. Together, the aviation teams will implement a purpose-built facility at the airport specifically designed to support hydrogen electric plane testing for passenger flights.
H2FLY is a company that specializes in the development of hydrogen electric aviation technology, hoping to be one of the first to deliver a qualified propulsion system to market. We've recently covered news of other companies completing their maiden testing flights using hydrogen electric planes, but H2FLY's first flight was all the way back in 2016.
The HY4 hydrogen electric plane that completed that flight is still going through testing and broke a world record in 2022 when it soared above 7,000 feet in the sky during a 77-mile journey across Germany.
With nearly a decade of experience in zero-emissions aviation, H2FLY says it is continually seeking out ways to support its partnerships and accelerate its technology in Germany and the rest of the EU. As a Stuttgart-based company, H2FLY has found support at its local airport, where it will implement a new facility for hydrogen electric plane testing, research, and development.
Stuttgart to become hub for hydrogen electric plane testing
H2FLY states that the Hydrogen Aviation Center at Stuttgart Airport will be developed and constructed as a joint project between both parties and will be supported by the government of Baden-Württemberg using funding from its Ministry of Transport.
The Center itself will provide a centrally located aviation facility where businesses and scientific institutes alike can perform development and testing of hydrogen electric propulsion with the goal of delivering zero emission passenger planes someday. Minister-President of Baden-Württemberg Winfried Kretschmann spoke:
We've been following our own hydrogen roadmap in Baden-Württemberg for two years. With hydrogen set to play a crucial role in tomorrow's transport and logistics sector, one of our aims is to establish ourselves as a leading region in the transformation of aviation. To achieve this, we need concrete actions – such as the new Center of Excellence for Hydrogen in Aviation at Stuttgart Airport which is being co-financed by the government of Baden-Württemberg to the tune of €5.5 million. Aircraft such as those being developed here point the way to the future of emission-free flight. This project will enable our region to become not just a center of R&D for hydrogen aircraft, but eventually also a manufacturing center, and demonstrate how we are countering climate change with a spirit of innovation.
This footprint in Stuttgart will eventually consist of a dedicated hangar with testing stands, workshops, plus an integration area for hydrogen electric plane conversions or installations. The joint project is also planning an outdoor area for demonstrations.
H2FLY states the testing infrastructure will require mega-watt scale components and subsystems as well as close collaboration with the airport, commercial companies, and scientific institutes. Looking ahead the next few years, H2FLY expects hydrogen electric planes to be able to transport 40 passengers distances of up to 2,000 kilometers (1,240 miles), but there is still plenty of testing that will need to take place.
The Hydrogen Aviation Center is expected to open in late 2024 and is expected to become the hub for hydrogen electric plane testing and development and H2FLY welcomes all interested organizations to utilize the facilities.
FTC: We use income earning auto affiliate links. More.
Genesis X electric sedan concept will enter production as flagship EV – report
Genesis gave us a glimpse into what the brand's future will behold by revealing the X Convertible EV concept at last year's LA Auto Show. According to new reports, the luxury electric sedan will go into production as Genesis's new flagship EV.
After an overwhelmingly positive response to its Genesis X Speedium Coupe Concept EV revealed last April, the automaker completed its concept trilogy by revealing the X Convertible Concept in November.
The X Convertible takes the best features from its first two Concept vehicles, the X (a two-door grand tourer that highlights Genesis athletic design) and the X Speedium (a more progressive representation of the brand's elegance), materializing it into one.
One of the most distinct features you see when looking at the luxury EV sedan is the front headlight bars that replace the iconic Genesis front grille. Genesis says the look integrates the new EV face and forms an abstract of the Crest Grille.
At the time of its release, executive vice president and chief creative officer Luc Donckerwolke told reports:
At the moment we're showing the search for an icon for the brand, and this is one of the possibilities.
The company may have found its icon, as a new report from Automotive News suggests the X Convertible concept is headed to production as the brand's flagship EV.
Genesis X Convertible EV to enter production
According to Peter Lanzavechia, chairman of the Genesis National Dealer Advisory Council, at Genesis's annual meeting, Donckerwolke told dealers the X convertible Concept would go into production.
Lanzavechia explained:
When he said that at the dealer meeting — to say it in front of a couple of hundred Genesis dealers — that's a pretty good sign.
Genesis dealers are requesting an electric performance GT coupe, according to Lanzavechia, as he adds:
I guarantee we're going see a lot of Bentley Continental convertible trade-ins on that when it comes to our showrooms.
Genesis, Hyundai's luxury brand, has already released two electric vehicles. Its first, the electrified G80, is a luxury electric sedan adapted from its gas-powered G80. And The Genesis GV60, its first dedicated EV – based on Hyundai's E-GMP platform – that buyers began receiving in May 2022.
If the Genesis X Convertible concept does enter production, Lanzavechia said, "It would be a true halo flagship for the brand."
Genesis plans to become an all-electric brand, halting ICE car development in 2025 and selling only electric models from 2030. What do you guys think? Do you want to see the X Convertible go into production?
FTC: We use income earning auto affiliate links. More.