Kylie Jenner lion dress at Paris fashion week defended by Schiaparelli after Carrie Johnson criticism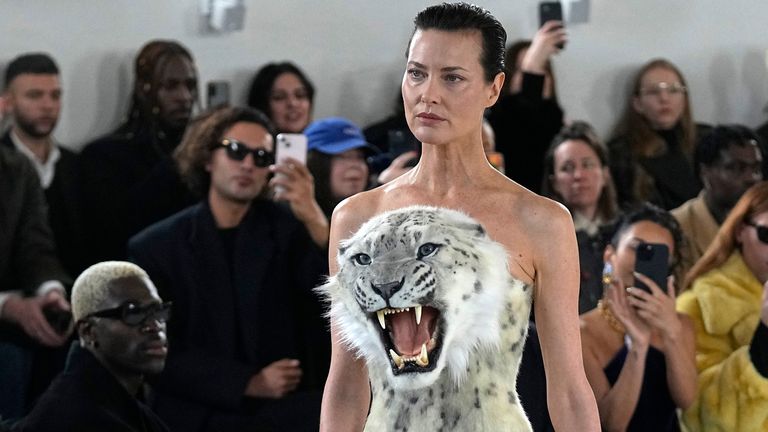 A fashion house says no animals were harmed in the making of a dress featuring an ultra-realistic lion's head seen on Kylie Jenner's shoulder and the catwalk at Paris fashion week.
Jenner arrived at Schiaparelli's couture runway show in Paris wearing a dress from the designer's collection featuring a fake lion's head.
The gown, designed by Schiaparelli, prompted accusations of promoting animal cruelty and glamorising trophy hunting – but some animal rights activists came out in support of the collection.
A nearly identical version of the dress was later modelled on the runway by Irina Shayk.
Dresses featuring a faux-taxidermy snow leopard and a wolf modelled by Naomi Campbell were also seen in the show.
Schiaparelli posted a video of Jenner on Instagram, detailing the materials used to make the lion: "Hand sculpted foam, wool and silk faux fur… hand painted to look as life-like as possible."
The brand added in capital letters: "NO ANIMALS WERE HARMED IN MAKING THIS LOOK."
But Carrie Johnson, animal rights campaigner and wife of former prime minister Boris Johnson, described the designs as "grim", writing on Instagram: "Real or fake this just promotes trophy hunting. Yuck."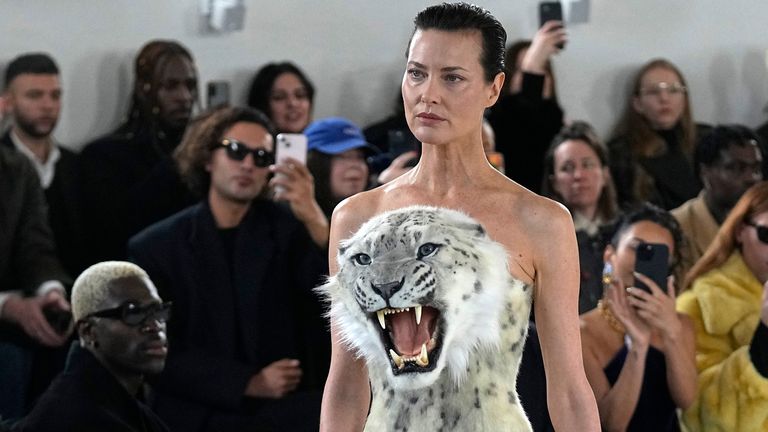 'Where there's a will, there's a way'
However, animal rights charity PETA – which named Mrs Johnson as its "person of the year" in 2020 – came out in defence of the fake looks.
In a statement, PETA founder Ingrid Newkirk told Sky News: "Kylie's look celebrates lions' beauty and may be a statement against trophy hunting, in which lion families are torn apart to satisfy human egotism.
"These fabulously innovative three-dimensional animal heads show that where there's a will, there's a way."
Read more from Sky News:
Kylie Jenner reveals her son's new name
Lizzo joins Harry Styles on Brits line-up as acts announced
Maxwell believes Epstein was murdered
Despite PETA's stance, many people expressed their distaste with Schiaparelli's designs on the brand's Instagram page.
One commenter wrote: "No matter how you justify it to your models and celebrities – the faux animal couture is a huge problem with implications you don't understand… Even though NO ANIMALS WERE HARMED the concept promotes wearing animals for fashion and a disgusting out of touch mentality the elite continue to suffer from."
Another comment, which has received thousands of likes, said: "We have to stop showing animals as luxury
'products'. They may be made from foam, but these are endangered species that have historically been killed for their pelts to be turned into garments."
There were those who came to the brand's defence however, with some saying the designs were art and were purposefully provocative.
One person wrote: "The whole point of haute couture is to be an art performance, a concept, shown on a person. It's art, and the concept here is Dante's inferno."
Paris's haute couture fashion week runs until Thursday, 26 January. The controversial Schiaparelli show kicked off the event on Tuesday.
Poldark's Aidan Turner: Actors should have 'air of mystery' about their private lives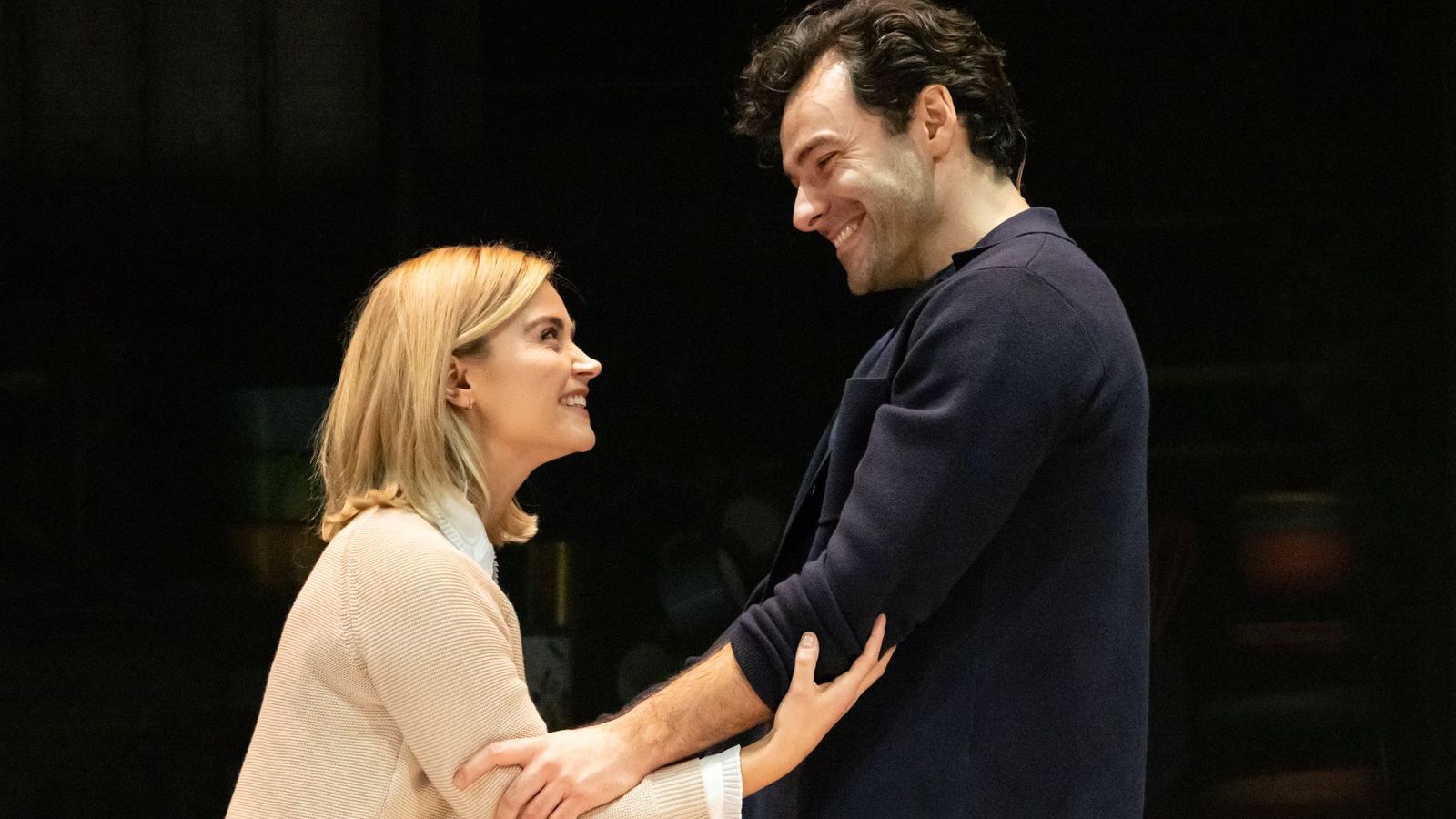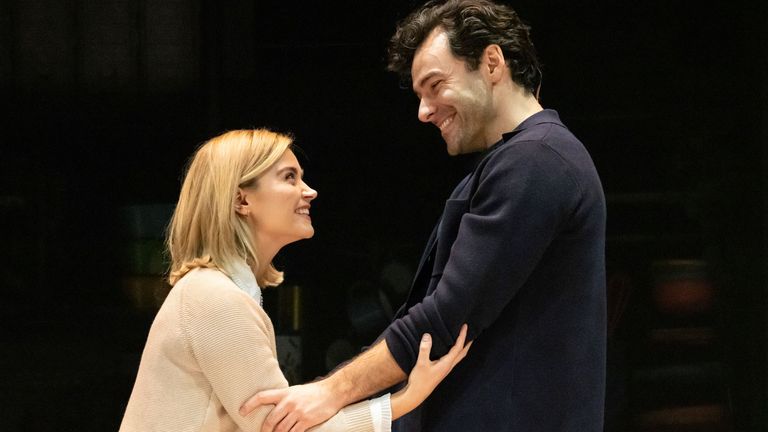 Former Poldark star Aidan Turner says actors should retain an "air of mystery" about their private lives.
The 39-year-old actor told Sky News that he has rejected social media as it makes life "a bit harder".
"I don't have social media, I don't do Twitter," he said.
"If you're very exposed and everyone knows intricate details about your personal life, it just gets a little bit harder. Some air of mystery might be a good thing with actors."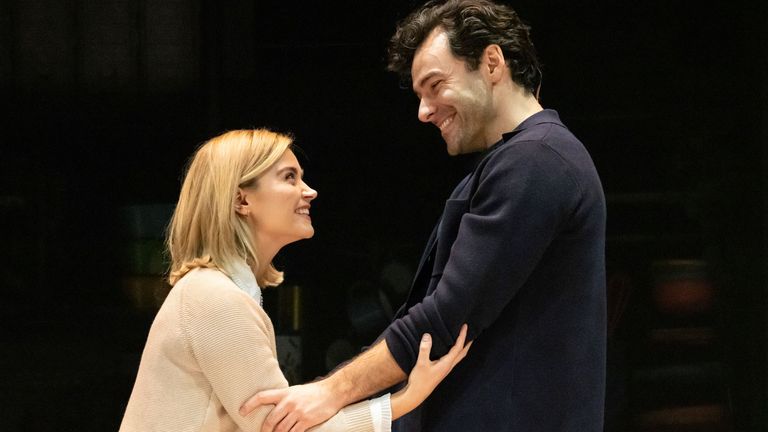 The Irish actor's comments come as he takes to the stage in the play Lemons Lemons Lemons Lemons Lemons on London's West End.
He stars alongside former Doctor Who companion Jenna Coleman in the Sam Steiner play.
The play is set against a new law that introduces a daily limit of 140 words per person – inspired by Twitter's old character limit.
The relationship between the two main characters becomes strained as they face the challenge of where in their lives to use the daily allocation of words.
"Sometimes it's a good thing that maybe they don't have enough words for the fight that they're probably about to have and other times you can see the frustration that they can't articulate exactly what they want to say," Turner said.
But one area of his private life he is willing to open up about is his sleepless nights as a new father.
He welcomed his first child in January 2022 with his wife, American actress Caitlin Fitzgerald.
"Some days [and] nights are easier than others, but you just get on with it," he said, adding that "caffeine" was his best friend.
Dublin-born Turner also said he is enjoying the satisfaction of telling a story in full with every nightly performance.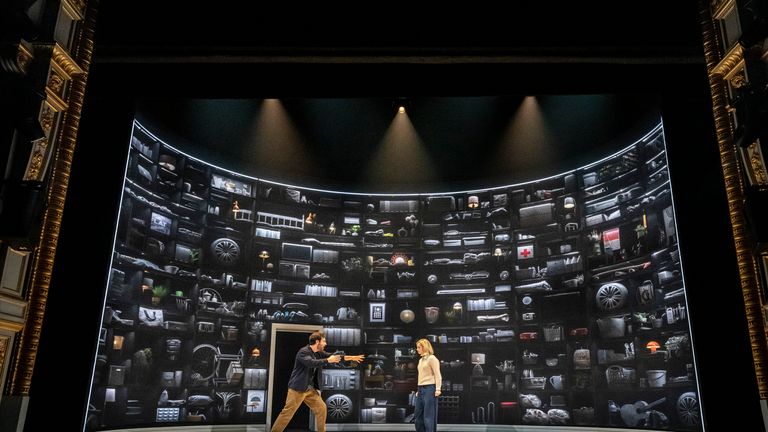 "When you do film or TV things, you tell a tiny bit of the story every day. You might do two or three or four pages of dialogue but obviously with the show, you tell the entire story from start to finish every single night and you get to feel that with the audience."
Lemons, Lemons, Lemons, Lemons, Lemons runs at the Harold Pinter theatre in London until 18 March, Manchester Opera House from 21 to 25 March, and Theatre Royal in Brighton from 28 March to 1 April.
Eva Green gives evidence at High Court in lawsuit over collapsed film – saying she fell 'deeply in love' with the project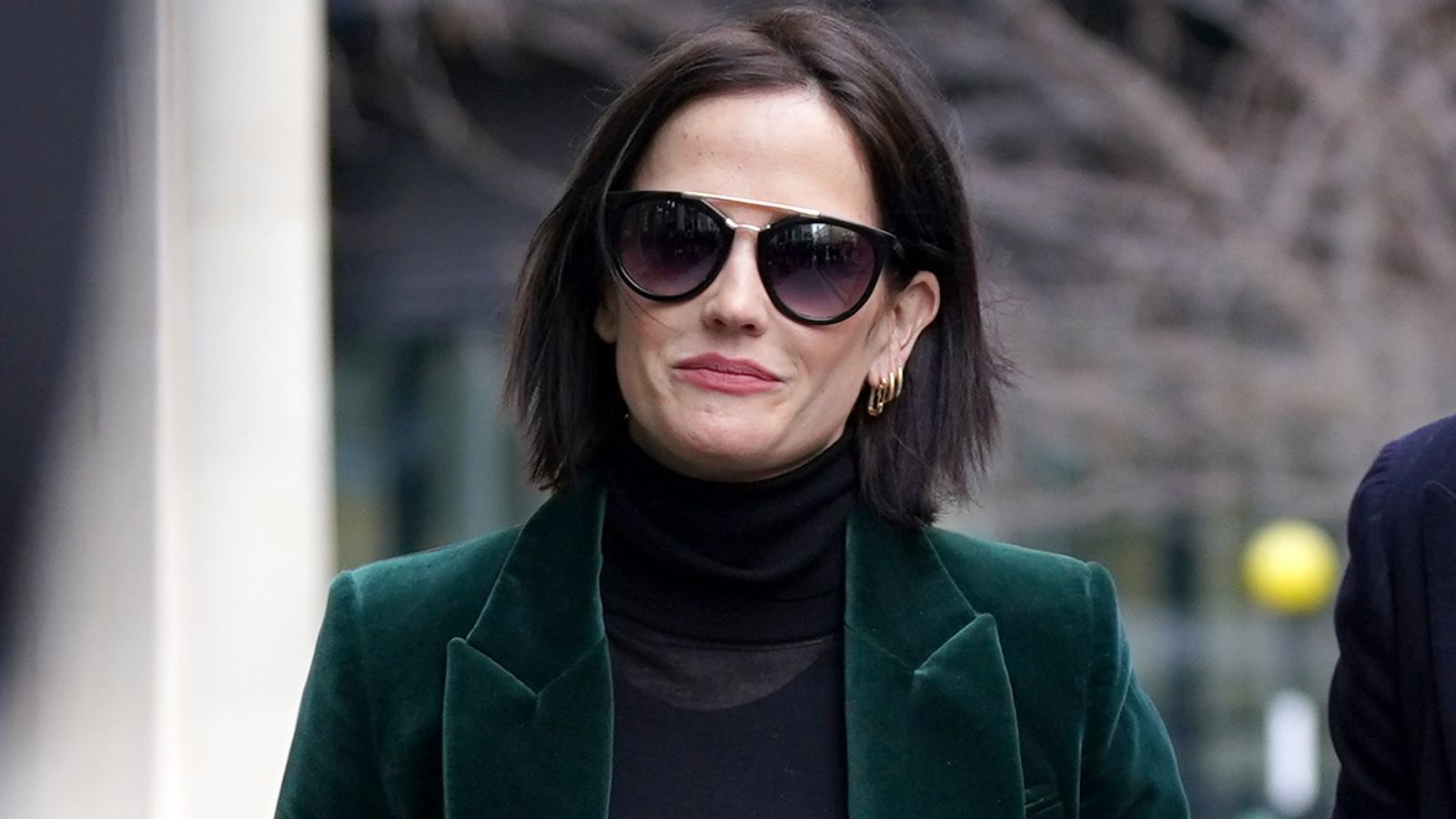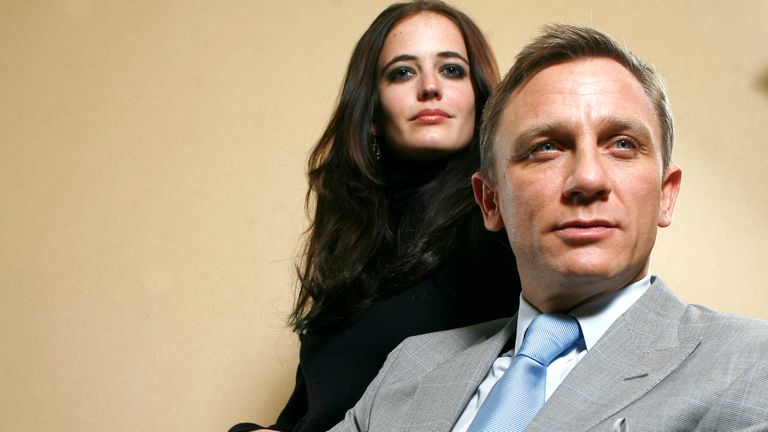 Hollywood actress Eva Green has told the High Court in London that she "fell deeply in love" with a film she was due to star in before the project collapsed – giving evidence for the first time in person after filing a lawsuit against producers.
The star, who is best known for her portrayal of Vesper Lynd in the James Bond film Casino Royale with Daniel Craig, was due to play the lead role in A Patriot, but the production was abandoned in October 2019.
Green, 42, is suing White Lantern Films and SMC Speciality Finance for the $1 million (about £808,000) fee she says is still owed, despite its cancellation.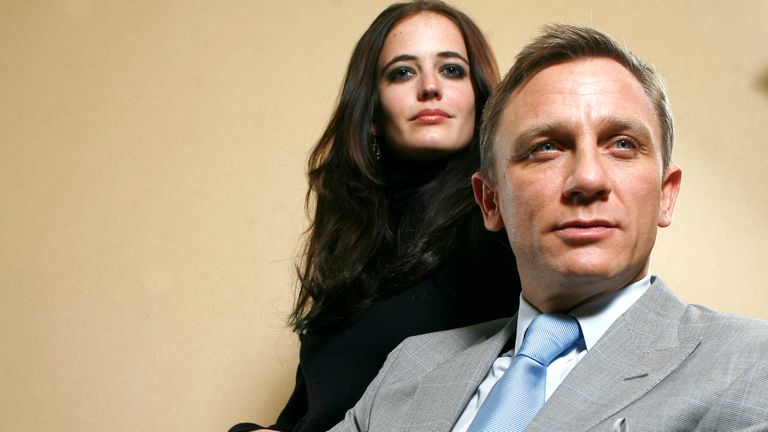 White Lantern is bringing a counterclaim against the French actress, alleging she undermined the independent film's production, made "excessive creative and financial demands", and had expectations that were "incompatible" with the film's low budget.
The producers have cited WhatsApp messages from Green in which she described one producer as a "f****** moron" who should be fired and another as "evil". She also allegedly described funders for the movie as "a*seholes" and some proposed crew members as "sh*tty peasants". The actress addressed these messages later in her evidence.
Entering the witness box at the High Court on Monday, the third day of the hearing, Green first told how making quality productions was her "religion" and said abandoning A Patriot would have been like abandoning her "baby".
In her written evidence to the court, Green said she "fell in love" with the film, in which she was cast as soldier Kate Jones, after reading writer and director Dan Pringle's "brave and daring" script.
"I believed and still do that the film had the capacity to really wake people up and help them to see that the devastation of our world would eventually trigger resource wars and massive migration," she said in the statement.
Green added in court: "As I have said repeatedly, I fell deeply in love with this project – not only the role, but also the message of the film.
"I couldn't imagine abandoning the film, as it would have been like abandoning my baby. It still feels that way."
Producers say Green had 'animosity'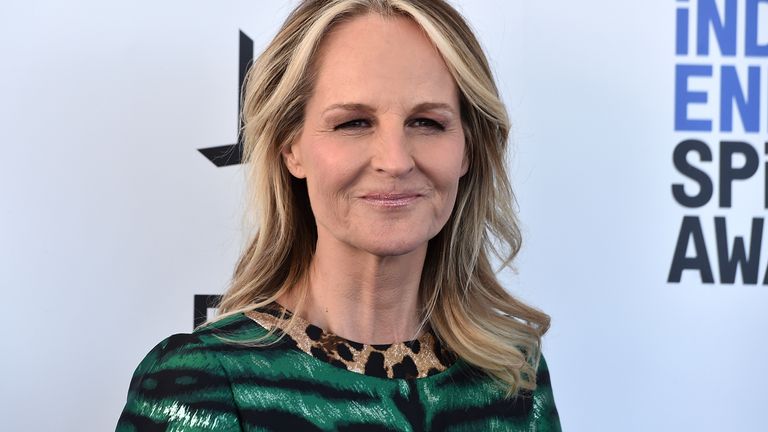 Green said the script for the film was "one of the best scripts I have ever read" and that she was excited to play the role of a soldier, which she had never done before. She cited the film being about climate change as an issue "dear to my heart and important".
The actress also discussed some of her other work, telling the court: "I don't care about the money. I live to make good films, it's my religion."
Max Mallin, representing White Lantern, previously claimed Green had an "animosity" towards a vision for the film held by one of its executive producers, Jake Seal.
Read more
Why is Rick Astley suing rapper Yung Gravy?
Buffy star shares what most scares her and how she moved on from 'toxic' 90s set
The barrister said that in exchanges on WhatsApp with her agent and the film's director, Green claimed Seal was planning to make a "cheap B movie" and described him as "the devil" and "evil".
Mr Mallin asked Green if she remembered sending a different text message, suggesting the film under Mr Seal would be a "B-sh*tty-movie"; she said she did.
Green told the court: "I never wanted this to be a B-movie but I realised more towards the end that it was going to happen."
She continued: "I had several opportunities to walk away from this project but at the time I felt like I had an armour, the strong crew members around me.
"I thought we had these strange producers but a strong crew so we could still make something good quality, but I was probably naive."
Click to subscribe to Backstage wherever you get your podcasts
The move from Ireland
In her witness statement, Green said her initial confidence in the film dwindled following delays and its move from Ireland to a studio outside London, and that she felt she had been "deceived".
Denying allegations that she was not prepared to go ahead with the film, she said: "In the 20 years that I have been making films, I have never broken a contract or even missed one day of shooting.
"Nor have I been late or done anything but give 100% heart, body and soul to every project I have ever been involved in."
She added: "Why on earth would I sabotage a project that I loved and that I risked my reputation on? It makes no sense at all."
'Nothing against peasants'
Green also apologised for "inappropriate language" and "some horrible things" expressed by her in emails and texts in August and September 2019.
She said one message was an "emotional response" after finding out she had been "lied to" about the move from Ireland.
The actress also told the High Court she has "nothing against peasants" when questioned about the word being used in one of her messages.
"I have nothing against peasants, I didn't want to work with a sub-standard crew," she said. "I wanted to work with a high-quality crew who just wanted to be paid standard industry rates."
A Patriot was also due to feature Game Of Thrones star Charles Dance and Twister star Helen Hunt, with Oscar winner Kathy Bates attached too at one point.
Green is due to finish giving evidence on Tuesday and a ruling on the case is expected at a later date.
Barrett Strong: I Heard It Through The Grapevine writer and Motown's first star dies aged 81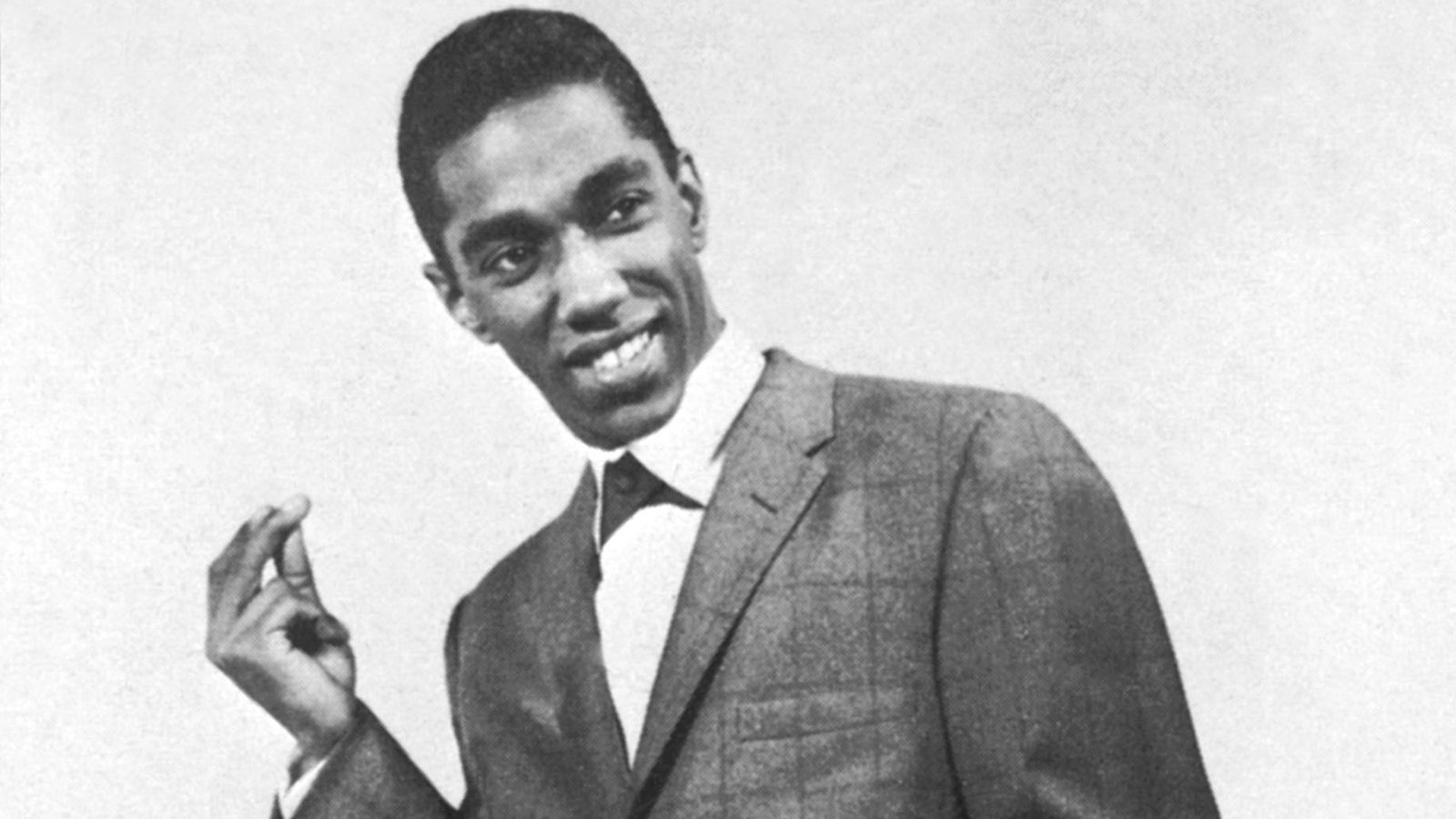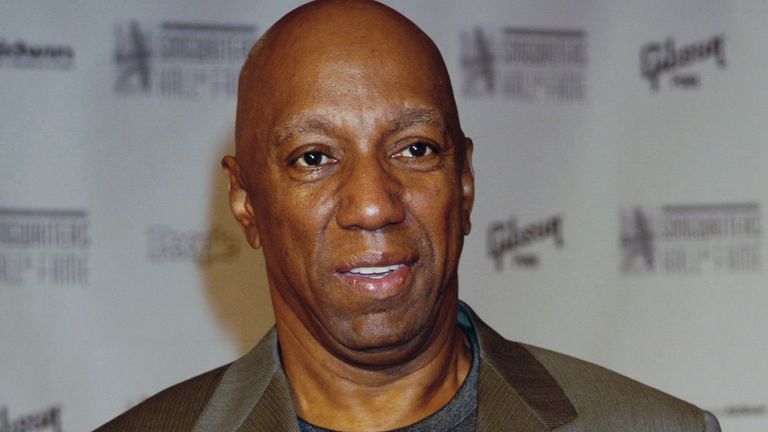 Founding Motown artist Barrett Strong, who collaborated on classic songs such as I Heard It Through The Grapevine and Papa Was A Rollin' Stone, has died at the age of 81.
Strong's death was confirmed by the Motown Museum in a series of tweets paying tribute to his prolific career.
"Barrett was not only a great singer and piano player, but he, along with his writing partner Norman Whitfield, created an incredible body of work," Motown founder Berry Gordy said in a statement. No further details have been released.
Strong was the pianist and lead singer on Motown Records' breakthrough hit Money (That's What I Want), released early in 1960 and later covered by artists including The Beatles and the Rolling Stones.
It came less than a year after he agreed to let his friend Gordy – then in the early days of building his recording empire in Detroit – manage him and release his music.
While he never again approached the success of Money on his own – and the song ironically led to arguments over money as he fought for acknowledgement as a co-writer – with Whitfield he formed a productive and eclectic songwriting team.
Amy Winehouse to Bruce Springsteen – the artists who covered Strong's work
I Heard It Through The Grapevine was first recorded by Gladys Knight And The Pips in 1966, and Marvin Gaye's release two years later became one of the label's biggest sellers of all time. The track has been covered numerous times, by everyone from Creedence Clearwater Revival to Amy Winehouse, and also charted again in the 1980s thanks to being featured in the famous Levi's Launderette advert.
The Barrett-Whitfield partnership also wrote Cloud Nine and Psychedelic Shack for The Temptations, as well as the protest anthem War – with its famous refrain: "War! What is it good for? Absolutely… nothing!" – for Edwin Starr.
"With War, I had a cousin who was a paratrooper that got hurt pretty bad in Vietnam," Strong told LA Weekly in 1999. "I also knew a guy who used to sing with (Motown songwriter) Lamont Dozier that got hit by shrapnel and was crippled for life. You talk about these things with your families when you're sitting at home, and it inspires you to say something about it."
His other hits with Whitfield, who died in 2008, included I Can't Get Next To You, That's The Way Love Is, and the Grammy-winning chart-topper Papa Was A Rollin' Stone.
Artists who covered their songs ranged from The Rolling Stones (Just My Imagination) and Aretha Franklin (I Wish It Would Rain) to Bruce Springsteen (War) and Al Green (I Can't Get Next to You).
'Songs outlive people'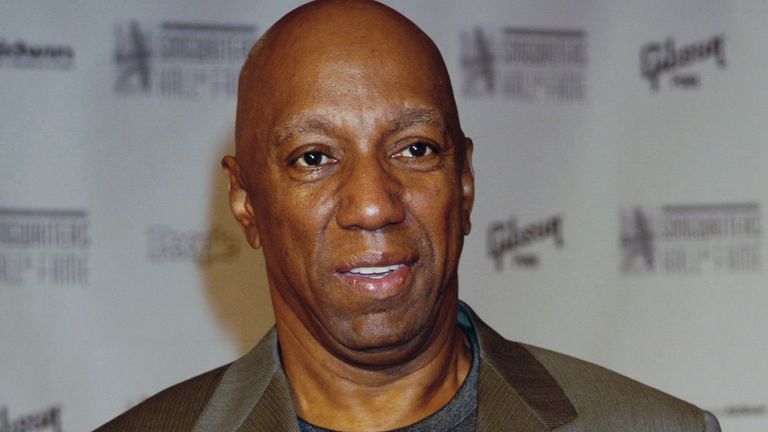 Strong spent part of the 1960s recording for other labels, and left Motown again in the early 1970s and made a handful of solo albums, including Stronghold and Love Is You. In 2004, he was voted into the Songwriters Hall Of Fame, which cited him as "a pivotal figure in Motown's formative years".
The music of Strong and other Motown writers was later featured in the Broadway hit Ain't Too Proud: The Life And Times Of The Temptations.
According to BMI (Broadcast Music Inc), there are more than 240 songs in his back-catalogue.
"Songs outlive people," Strong told The New York Times in 2013. "The real reason Motown worked was the publishing. The records were just a vehicle to get the songs out there to the public.
"The real money is in the publishing, and if you have publishing, then hang on to it. That's what it's all about. If you give it away, you're giving away your life, your legacy. Once you're gone, those songs will still be playing."