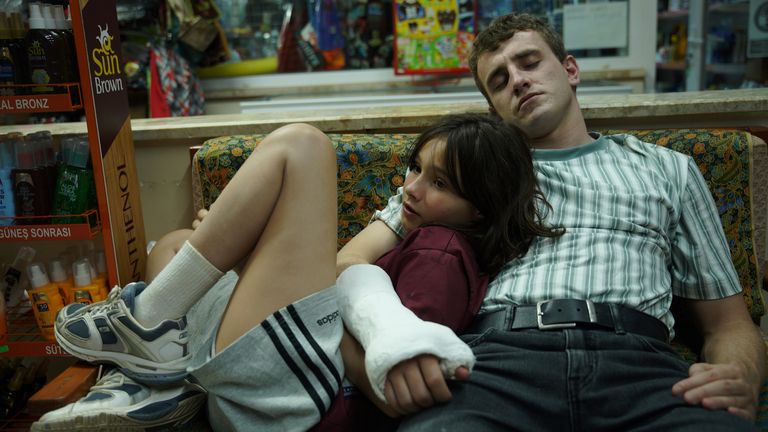 The nominees for this year's Academy Awards, which take place on 12 March, have now been revealed.
Everything Everywhere All At Once leads the Oscars 2023 race with 11 nominations, while blockbusters including the Top Gun and Avatar sequels are also nominated, and Ana de Armas, Colin Farrell, Bill Nighy and Cate Blanchett are among the acting nominees.
You can read our full story on the stars and movies leading the pack here – and scroll down for the full list of which actors and what films are up for each prize.
ACTOR IN A LEADING ROLE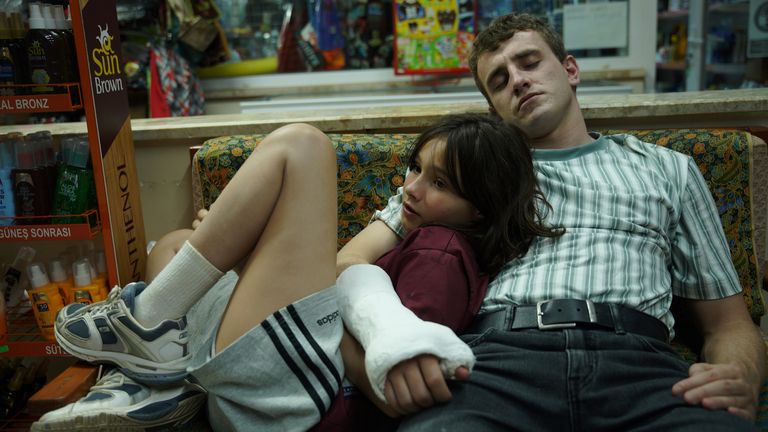 Austin Butler – Elvis
Colin Farrell – The Banshees of Inisherin
Brendan Fraser – The Whale
Paul Mescal – Aftersun
Bill Nighy – Living
ACTOR IN A SUPPORTING ROLE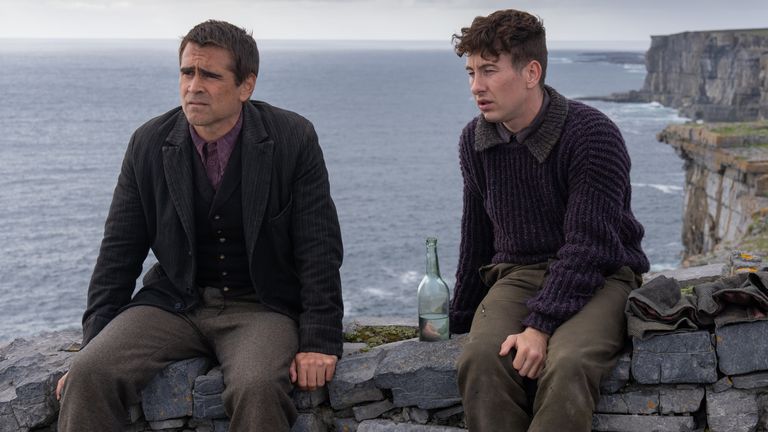 Brendan Gleeson – The Banshees Of Inisherin
Brian Tyree Henry – Causeway
Judd Hirsch – The Fabelmans
Barry Keoghan – The Banshees Of Inisherin
Ke Huy Quan – Everything Everywhere All At Once
ACTRESS IN A LEADING ROLE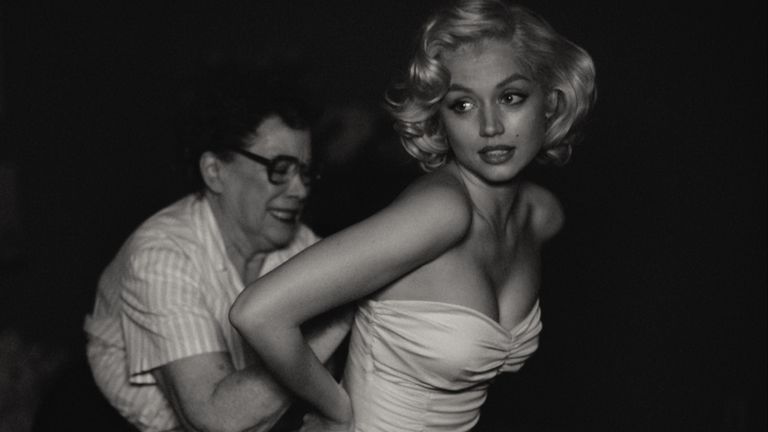 Cate Blanchett – Tar
Ana de Armas – Blonde
Andrea Riseborough – To Leslie
Michelle Williams – The Fabelmans
Michelle Yeoh – Everything Everywhere All At Once
ACTRESS IN A SUPPORTING ROLE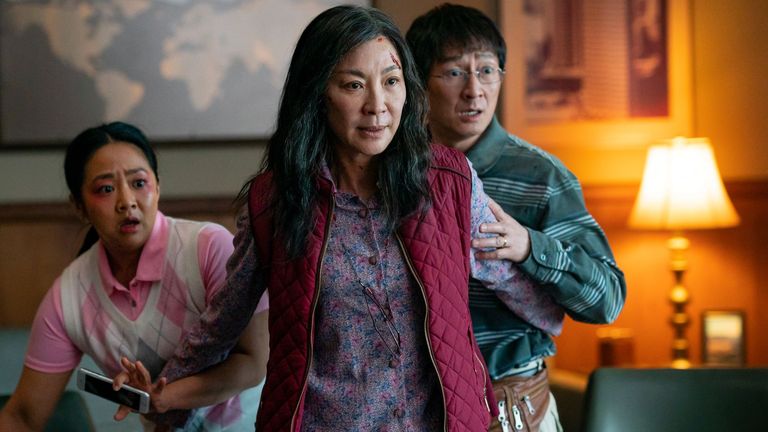 Angela Bassett – Black Panther: Wakanda Forever
Hong Chau – The Whale
Kerry Condon – The Banshees Of Inisherin
Jamie Lee Curtis – Everything Everywhere All At Once
Stephanie Hsu – Everything Everywhere All At Once
ANIMATED FEATURE FILM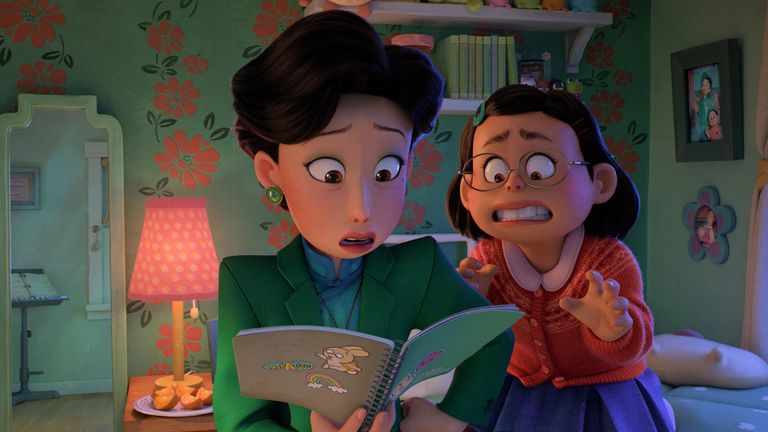 Guillermo del Toro's Pinocchio – Guillermo del Toro, Mark Gustafson, Gary Ungar and Alex Bulkley
Marcel The Shell With Shoes On – Dean Fleischer Camp, Elisabeth Holm, Andrew Goldman, Caroline Kaplan and Paul Mezey
Puss In Boots: The Last Wish – Joel Crawford and Mark Swift
The Sea Beast – Chris Williams and Jed Schlanger
Turning Red – Domee Shi and Lindsey Collins
CINEMATOGRAPHY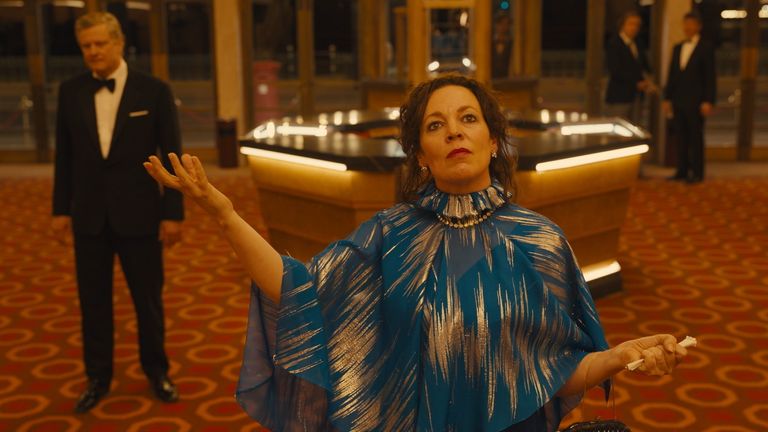 All Quiet On The Western Front – James Friend
Bardo, False Chronicle Of A Handful Of Truths – Darius Khondji
Elvis – Mandy Walker
Empire Of Light – Roger Deakins
Tar – Florian Hoffmeister
COSTUME DESIGN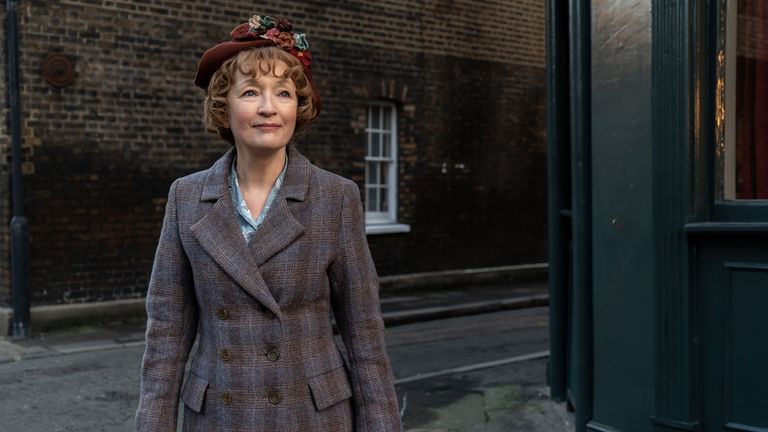 Babylon – Mary Zophres
Black Panther: Wakanda Forever – Ruth Carter
Elvis – Catherine Martin
Everything Everywhere All At Once – Shirley Kurata
Mrs Harris Goes To Paris – Jenny Beavan
DIRECTING
The Banshees Of Inisherin – Martin McDonagh
Everything Everywhere All At Once – Daniel Kwan and Daniel Scheinert
The Fabelmans – Steven Spielberg
Tar – Todd Field
Triangle Of Sadness – Ruben Ostlund
DOCUMENTARY (FEATURE)
All That Breathes – Shaunak Sen, Aman Mann and Teddy Leifer
All The Beauty And The Bloodshed – Laura Poitras, Howard Gertler, John Lyons, Nan Goldin and Yoni Golijov
Fire Of Love – Sara Dosa, Shane Boris and Ina Fichman
A House Made of Splinters – Simon Lereng Wilmont and Monica Hellström
Navalny – Daniel Roher, Odessa Rae, Diane Becker, Melanie Miller and Shane Boris
DOCUMENTARY (SHORT SUBJECT)
The Elephant Whisperers – Kartiki Gonsalves and Guneet Monga
Haulout – Evgenia Arbugaeva and Maxim Arbugaev
How Do You Measure A Year? – Jay Rosenblatt
The Martha Mitchell Effect – Anne Alvergue and Beth Levison
Stranger At The Gate – Joshua Seftel and Conall Jones
FILM EDITING
The Banshees of Inisherin – Mikkel EG Nielsen
Elvis – Matt Villa and Jonathan Redmond
Everything Everywhere All At Once – Paul Rogers
Tar – Monika Willi
Top Gun: Maverick – Eddie Hamilton
INTERNATIONAL FEATURE FILM
All Quiet on the Western Front – Germany
Argentina, 1985 – Argentina
Close – Belgium
EO – Poland
The Quiet Girl – Ireland
MAKEUP AND HAIRSTYLING
All Quiet on the Western Front – Heike Merker and Linda Eisenhamerova
The Batman – Naomi Donne, Mike Marino and Mike Fontaine
Black Panther: Wakanda Forever – Camille Friend and Joel Harlow
Elvis – Mark Coulier, Jason Baird and Aldo Signoretti
The Whale – Adrien Morot, Judy Chin and Anne Marie Bradley
MUSIC (ORIGINAL SCORE)
All Quiet on the Western Front – Volker Bertelmann
Babylon – Justin Hurwitz
The Banshees of Inisherin – Carter Burwell
Everything Everywhere All At Once – Son Lux
The Fabelmans – John Williams
MUSIC (ORIGINAL SONG)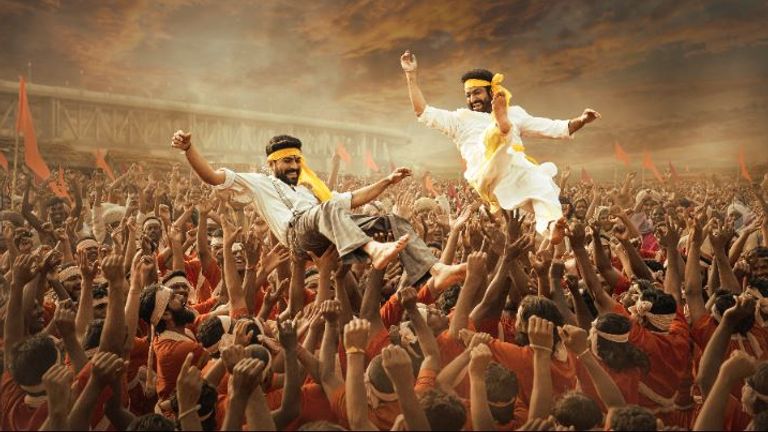 Applause from Tell It like A Woman – music and lyrics by Diane Warren
Hold My Hand from Top Gun: Maverick – music and lyrics by Lady Gaga and BloodPop
Lift Me Up from "Black Panther: Wakanda Forever – music by Tems, Rihanna, Ryan Coogler and Ludwig Goransson; lyrics by Tems and Ryan Coogler
Naatu Naatu from "RRR – music by MM Keeravaani; lyrics by Chandrabose
This Is A Life from Everything Everywhere All At Once – music by Ryan Lott, David Byrne and Mitski; lyrics by Ryan Lott and David Byrne
BEST FILM
All Quiet on the Western Front – Malte Grunert
Avatar: The Way of Water – James Cameron and Jon Landau
The Banshees Of Inisherin – Graham Broadbent, Pete Czernin and Martin McDonagh
Elvis – Baz Luhrmann, Catherine Martin, Gail Berman, Patrick McCormick and Schuyler Weiss
Everything Everywhere All At Once – Daniel Kwan, Daniel Scheinert and Jonathan Wang
The Fabelmans – Kristie Macosko Krieger, Steven Spielberg and Tony Kushner
Tar – Todd Field, Alexandra Milchan and Scott Lambert
Top Gun: Maverick – Tom Cruise, Christopher McQuarrie, David Ellison and Jerry Bruckheimer
Triangle Of Sadness – Erik Hemmendorff and Philippe Bober
Women Talking – Dede Gardner, Jeremy Kleiner and Frances McDormand
PRODUCTION DESIGN
All Quiet On The Western Front – production design, Christian M Goldbeck; set decoration, Ernestine Hipper
Avatar: The Way Of Water – production design, Dylan Cole and Ben Procter; set decoration, Vanessa Cole
Babylon – production design, Florencia Martin – set decoration, Anthony Carlino
Elvis – production design, Catherine Martin and Karen Murphy; set decoration, Bev Dunn
The Fabelmans – production design, Rick Carter; set decoration, Karen O'Hara
SOUND
All Quiet On The Western Front – Viktor Prasil, Frank Kruse, Markus Stemler, Lars Ginzel and Stefan Korte
Avatar: The Way of Water – Julian Howarth, Gwendolyn Yates Whittle, Dick Bernstein, Christopher Boyes, Gary Summers and Michael Hedges
The Batman – Stuart Wilson, William Files, Douglas Murray and Andy Nelson
Elvis – David Lee, Wayne Pashley, Andy Nelson and Michael Keller
Top Gun: Maverick – Mark Weingarten, James H Mather, Al Nelson, Chris Burdon and Mark Taylor
VISUAL EFFECTS
All Quiet On The Western Front – Frank Petzold, Viktor Müller, Markus Frank and Kamil Jafar
Avatar: The Way of Water – Joe Letteri, Richard Baneham, Eric Saindon and Daniel Barrett
The Batman – Dan Lemmon, Russell Earl, Anders Langlands and Dominic Tuohy
Black Panther: Wakanda Forever – Geoffrey Baumann, Craig Hammack, R. Christopher White and Dan Sudick
Top Gun: Maverick – Ryan Tudhope, Seth Hill, Bryan Litson and Scott R Fisher
WRITING (ADAPTED SCREENPLAY)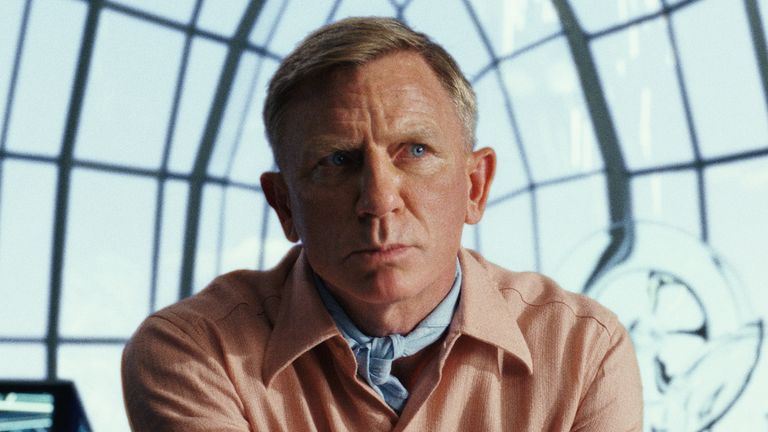 All Quiet On The Western Front – Edward Berger, Lesley Paterson & Ian Stokell
Glass Onion: A Knives Out Mystery – Rian Johnson
Living – Kazuo Ishiguro
Top Gun: Maverick – screenplay by Ehren Kruger and Eric Warren Singer and Christopher McQuarrie; story by Peter Craig and Justin Marks
Women Talking – Sarah Polley
WRITING (ORIGINAL SCREENPLAY)
The Banshees Of Inisherin – Martin McDonagh
Everything Everywhere All At Once – Daniel Kwan and Daniel Scheinert
The Fabelmans – Steven Spielberg and Tony Kushner
Tar – Todd Field
Triangle Of Sadness – Ruben Ostlund
BEST ANIMATED SHORT FILM
The Boy, The Mole, The Fox And The Horse – Charlie Mackesy and Matthew Freud
The Flying Sailor – Amanda Forbis and Wendy Tilby
Ice Merchants – Joao Gonzalez and Bruno Caetano
My Year Of D**** – Sara Gunnarsdottir and Pamela Ribon
An Ostrich Told Me The World Is Fake And I Think I Believe It – Lachlan Pendragon
BEST LIVE ACTION SHORT FILM
An Irish Goodbye -Tom Berkeley and Ross White
Ivalu – Anders Walter and Rebecca Pruzan
Le Pupille – Alice Rohrwacher and Alfonso Cuaron
Night Ride – Eirik Tveiten and Gaute Lid Larssen
The Red Suitcase – Cyrus Neshvad
Eva Green gives evidence at High Court in lawsuit over collapsed film – saying she fell 'deeply in love' with the project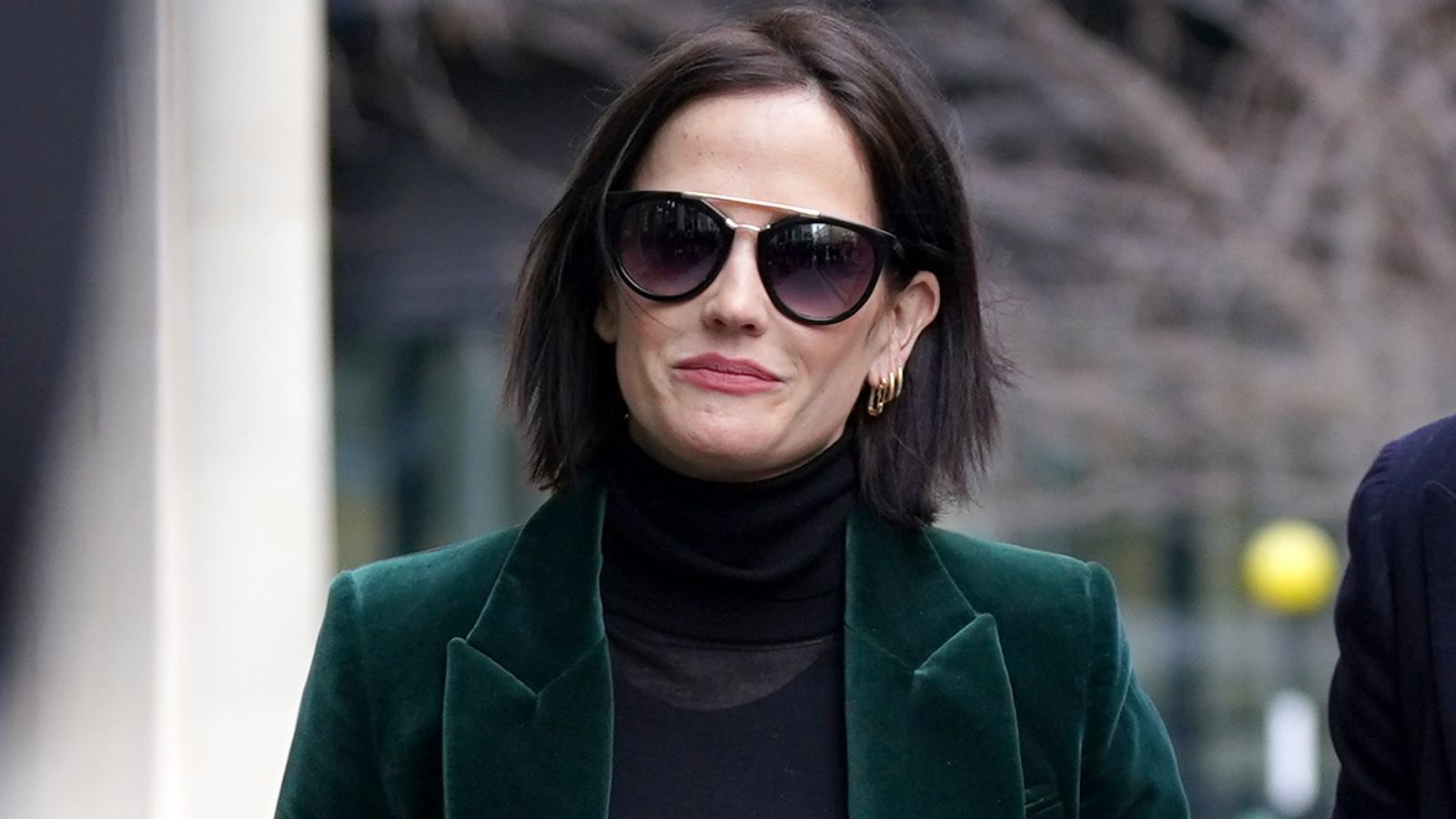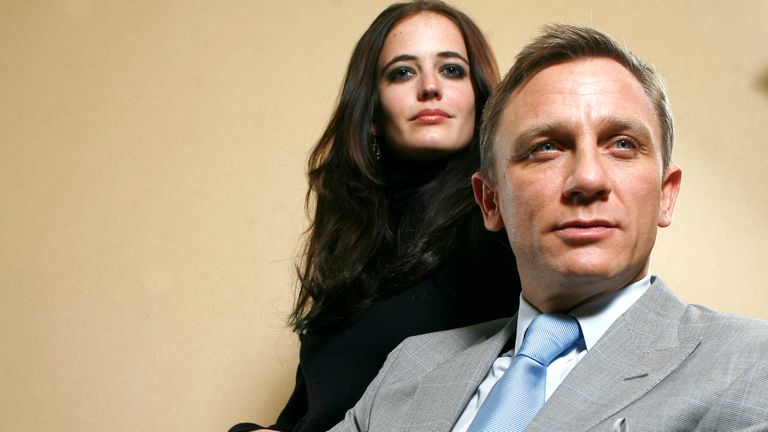 Hollywood actress Eva Green has told the High Court in London that she "fell deeply in love" with a film she was due to star in before the project collapsed – giving evidence for the first time in person after filing a lawsuit against producers.
The star, who is best known for her portrayal of Vesper Lynd in the James Bond film Casino Royale with Daniel Craig, was due to play the lead role in A Patriot, but the production was abandoned in October 2019.
Green, 42, is suing White Lantern Films and SMC Speciality Finance for the $1 million (about £808,000) fee she says is still owed, despite its cancellation.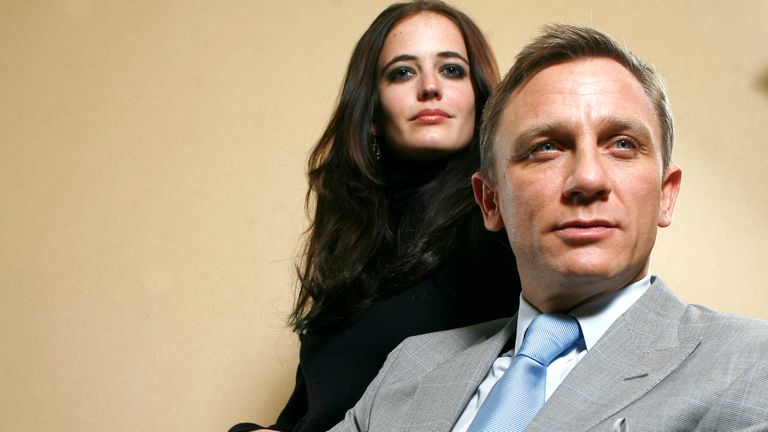 White Lantern is bringing a counterclaim against the French actress, alleging she undermined the independent film's production, made "excessive creative and financial demands", and had expectations that were "incompatible" with the film's low budget.
The producers have cited WhatsApp messages from Green in which she described one producer as a "f****** moron" who should be fired and another as "evil". She also allegedly described funders for the movie as "a*seholes" and some proposed crew members as "sh*tty peasants". The actress addressed these messages later in her evidence.
Entering the witness box at the High Court on Monday, the third day of the hearing, Green first told how making quality productions was her "religion" and said abandoning A Patriot would have been like abandoning her "baby".
In her written evidence to the court, Green said she "fell in love" with the film, in which she was cast as soldier Kate Jones, after reading writer and director Dan Pringle's "brave and daring" script.
"I believed and still do that the film had the capacity to really wake people up and help them to see that the devastation of our world would eventually trigger resource wars and massive migration," she said in the statement.
Green added in court: "As I have said repeatedly, I fell deeply in love with this project – not only the role, but also the message of the film.
"I couldn't imagine abandoning the film, as it would have been like abandoning my baby. It still feels that way."
Producers say Green had 'animosity'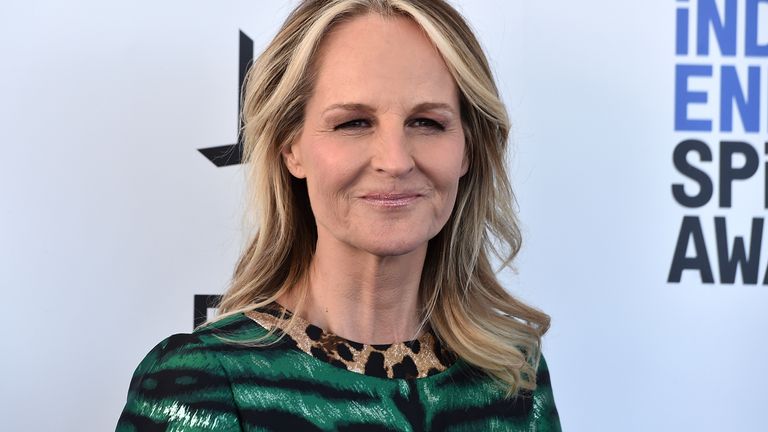 Green said the script for the film was "one of the best scripts I have ever read" and that she was excited to play the role of a soldier, which she had never done before. She cited the film being about climate change as an issue "dear to my heart and important".
The actress also discussed some of her other work, telling the court: "I don't care about the money. I live to make good films, it's my religion."
Max Mallin, representing White Lantern, previously claimed Green had an "animosity" towards a vision for the film held by one of its executive producers, Jake Seal.
Read more
Why is Rick Astley suing rapper Yung Gravy?
Buffy star shares what most scares her and how she moved on from 'toxic' 90s set
The barrister said that in exchanges on WhatsApp with her agent and the film's director, Green claimed Seal was planning to make a "cheap B movie" and described him as "the devil" and "evil".
Mr Mallin asked Green if she remembered sending a different text message, suggesting the film under Mr Seal would be a "B-sh*tty-movie"; she said she did.
Green told the court: "I never wanted this to be a B-movie but I realised more towards the end that it was going to happen."
She continued: "I had several opportunities to walk away from this project but at the time I felt like I had an armour, the strong crew members around me.
"I thought we had these strange producers but a strong crew so we could still make something good quality, but I was probably naive."
Click to subscribe to Backstage wherever you get your podcasts
The move from Ireland
In her witness statement, Green said her initial confidence in the film dwindled following delays and its move from Ireland to a studio outside London, and that she felt she had been "deceived".
Denying allegations that she was not prepared to go ahead with the film, she said: "In the 20 years that I have been making films, I have never broken a contract or even missed one day of shooting.
"Nor have I been late or done anything but give 100% heart, body and soul to every project I have ever been involved in."
She added: "Why on earth would I sabotage a project that I loved and that I risked my reputation on? It makes no sense at all."
'Nothing against peasants'
Green also apologised for "inappropriate language" and "some horrible things" expressed by her in emails and texts in August and September 2019.
She said one message was an "emotional response" after finding out she had been "lied to" about the move from Ireland.
The actress also told the High Court she has "nothing against peasants" when questioned about the word being used in one of her messages.
"I have nothing against peasants, I didn't want to work with a sub-standard crew," she said. "I wanted to work with a high-quality crew who just wanted to be paid standard industry rates."
A Patriot was also due to feature Game Of Thrones star Charles Dance and Twister star Helen Hunt, with Oscar winner Kathy Bates attached too at one point.
Green is due to finish giving evidence on Tuesday and a ruling on the case is expected at a later date.
Barrett Strong: I Heard It Through The Grapevine writer and Motown's first star dies aged 81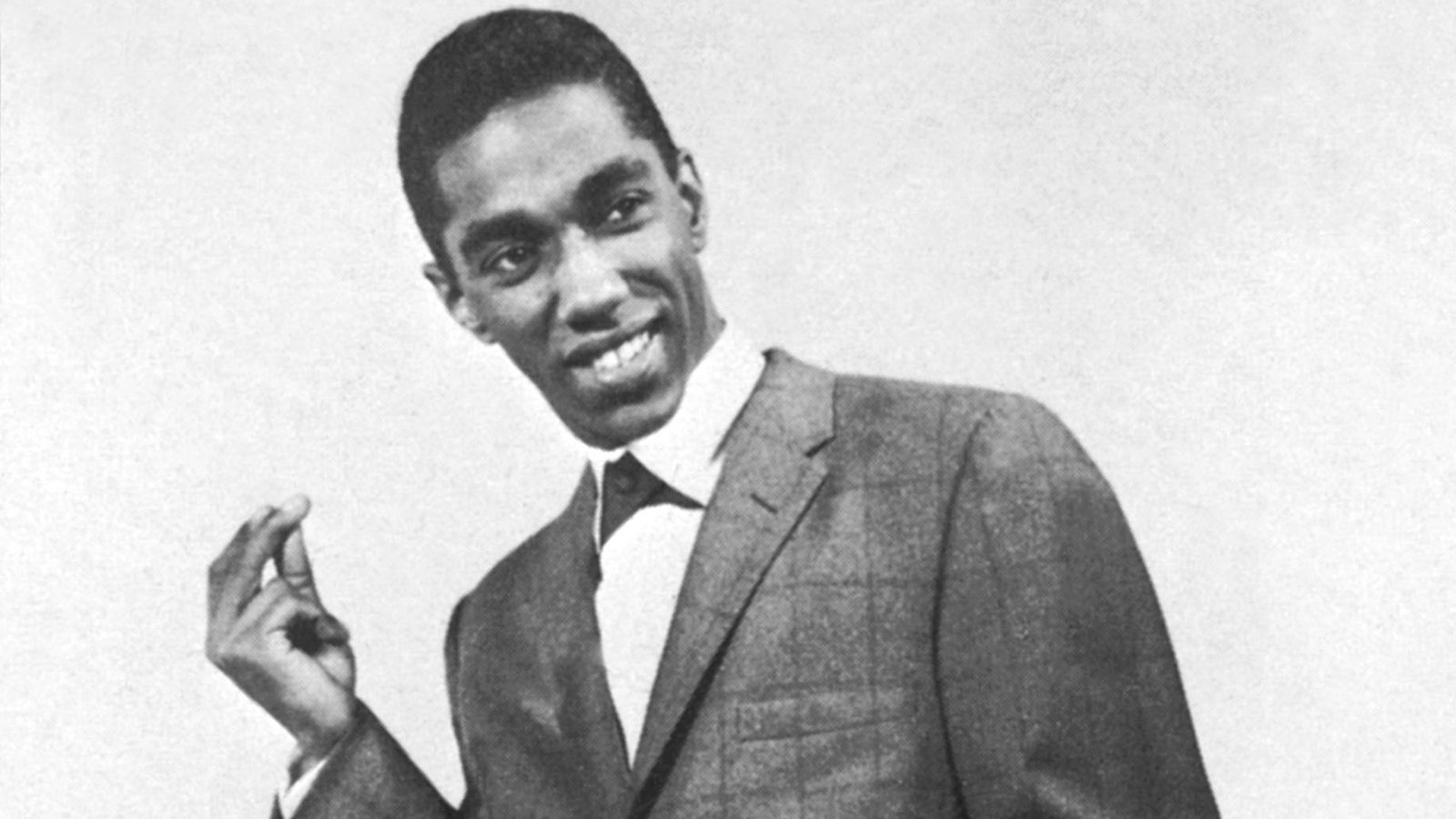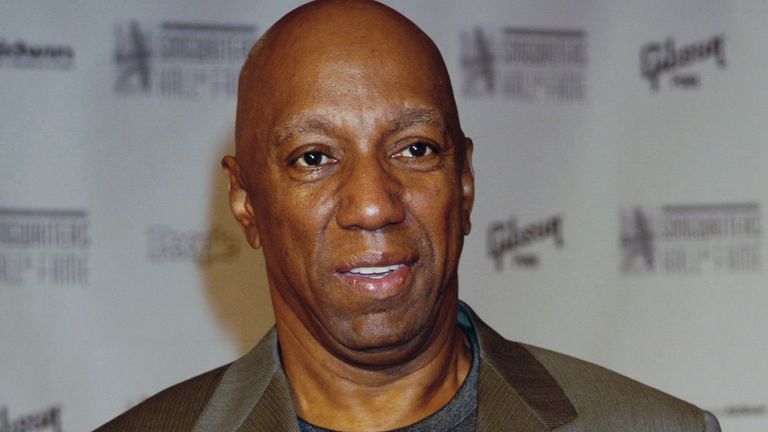 Founding Motown artist Barrett Strong, who collaborated on classic songs such as I Heard It Through The Grapevine and Papa Was A Rollin' Stone, has died at the age of 81.
Strong's death was confirmed by the Motown Museum in a series of tweets paying tribute to his prolific career.
"Barrett was not only a great singer and piano player, but he, along with his writing partner Norman Whitfield, created an incredible body of work," Motown founder Berry Gordy said in a statement. No further details have been released.
Strong was the pianist and lead singer on Motown Records' breakthrough hit Money (That's What I Want), released early in 1960 and later covered by artists including The Beatles and the Rolling Stones.
It came less than a year after he agreed to let his friend Gordy – then in the early days of building his recording empire in Detroit – manage him and release his music.
While he never again approached the success of Money on his own – and the song ironically led to arguments over money as he fought for acknowledgement as a co-writer – with Whitfield he formed a productive and eclectic songwriting team.
Amy Winehouse to Bruce Springsteen – the artists who covered Strong's work
I Heard It Through The Grapevine was first recorded by Gladys Knight And The Pips in 1966, and Marvin Gaye's release two years later became one of the label's biggest sellers of all time. The track has been covered numerous times, by everyone from Creedence Clearwater Revival to Amy Winehouse, and also charted again in the 1980s thanks to being featured in the famous Levi's Launderette advert.
The Barrett-Whitfield partnership also wrote Cloud Nine and Psychedelic Shack for The Temptations, as well as the protest anthem War – with its famous refrain: "War! What is it good for? Absolutely… nothing!" – for Edwin Starr.
"With War, I had a cousin who was a paratrooper that got hurt pretty bad in Vietnam," Strong told LA Weekly in 1999. "I also knew a guy who used to sing with (Motown songwriter) Lamont Dozier that got hit by shrapnel and was crippled for life. You talk about these things with your families when you're sitting at home, and it inspires you to say something about it."
His other hits with Whitfield, who died in 2008, included I Can't Get Next To You, That's The Way Love Is, and the Grammy-winning chart-topper Papa Was A Rollin' Stone.
Artists who covered their songs ranged from The Rolling Stones (Just My Imagination) and Aretha Franklin (I Wish It Would Rain) to Bruce Springsteen (War) and Al Green (I Can't Get Next to You).
'Songs outlive people'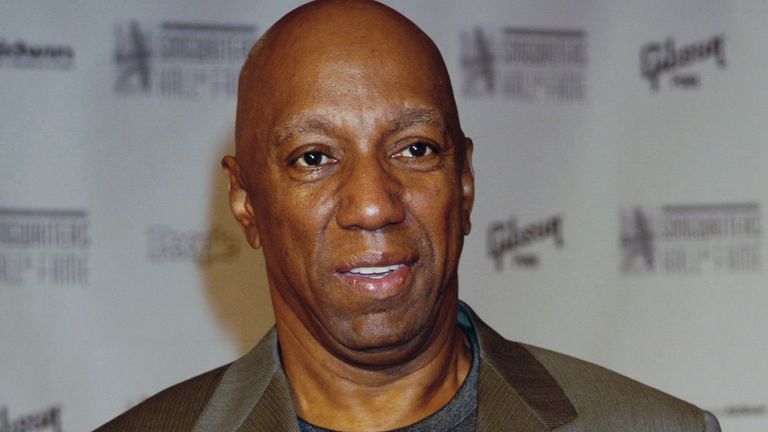 Strong spent part of the 1960s recording for other labels, and left Motown again in the early 1970s and made a handful of solo albums, including Stronghold and Love Is You. In 2004, he was voted into the Songwriters Hall Of Fame, which cited him as "a pivotal figure in Motown's formative years".
The music of Strong and other Motown writers was later featured in the Broadway hit Ain't Too Proud: The Life And Times Of The Temptations.
According to BMI (Broadcast Music Inc), there are more than 240 songs in his back-catalogue.
"Songs outlive people," Strong told The New York Times in 2013. "The real reason Motown worked was the publishing. The records were just a vehicle to get the songs out there to the public.
"The real money is in the publishing, and if you have publishing, then hang on to it. That's what it's all about. If you give it away, you're giving away your life, your legacy. Once you're gone, those songs will still be playing."
What most scares Sarah Michelle Gellar and how she moved on from 'toxic' Buffy set with new show Wolf Pack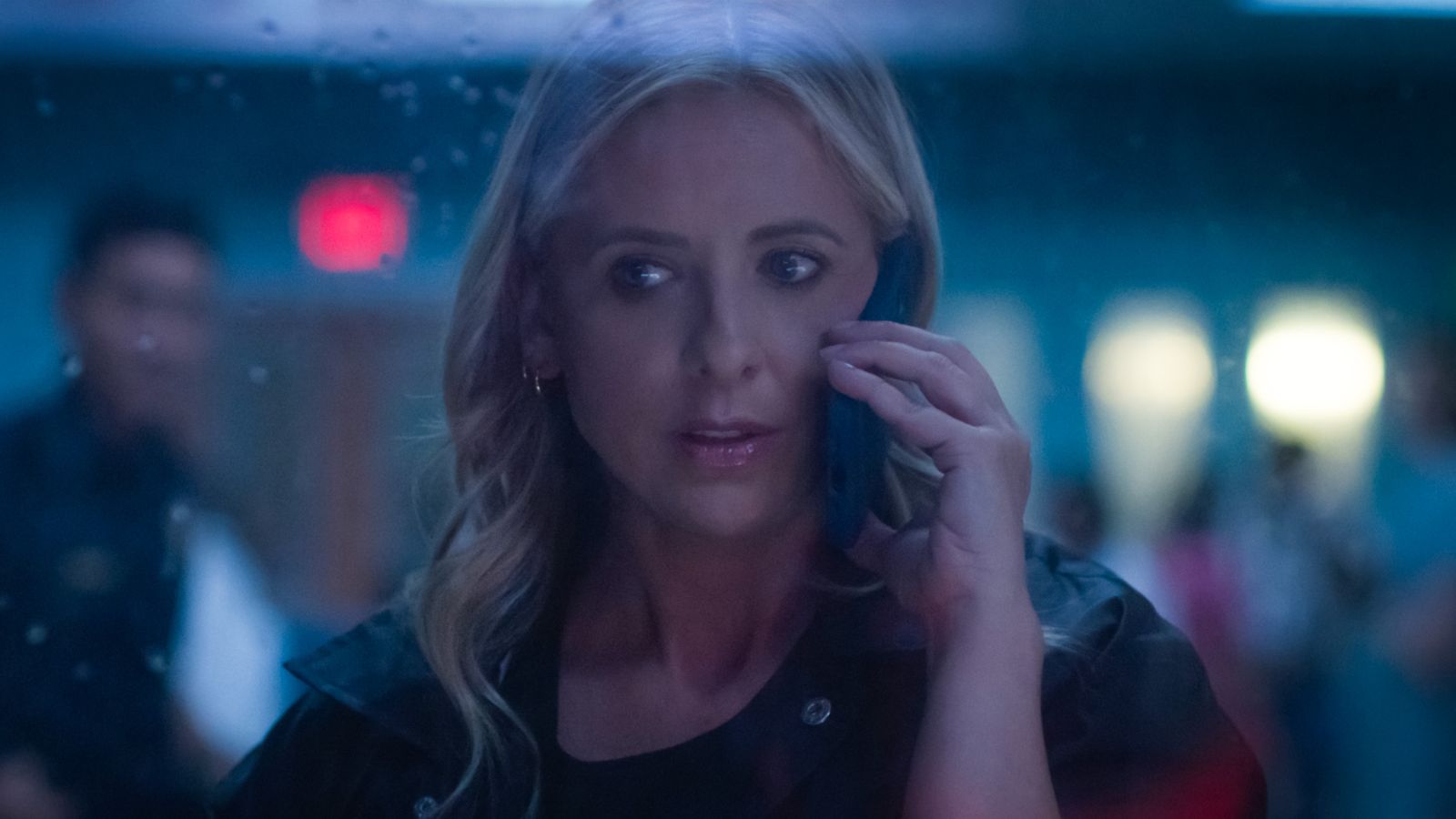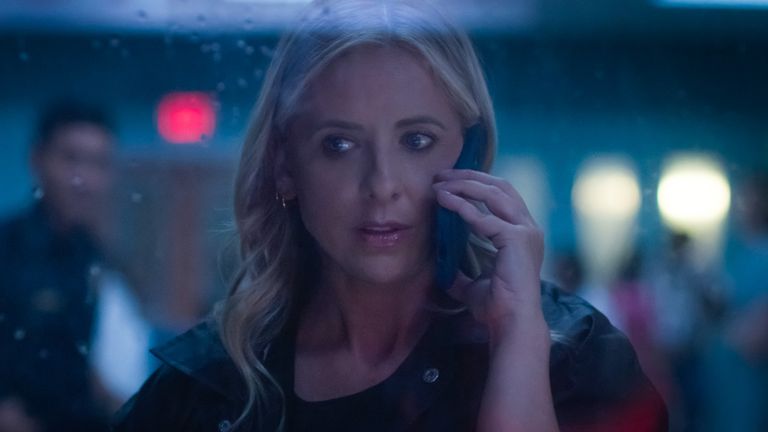 Known for her iconic role as Buffy The Vampire Slayer, Sarah Michelle Gellar is once again taking on the supernatural with her new show Wolf Pack.
Having described some behaviour on the '90s hit drama as toxic, she told Sky News that now she's an executive producer, she wanted to use her influence to ensure the only monsters she fights are on screen.
"I needed to have a set that was communicative, that was collaborative, where everybody had a voice," Gellar explained.
"And, you know, when I was growing up in this industry, we were told not to, and if we did, we were difficult.
"And I think this isn't a Hollywood thing – when you're new in a job, you don't want to make waves, you accept a lot of stuff that should be unacceptable, and I needed to have the power to change that and to be on the set that I wanted to be on, and not just that I wanted to be on, that everybody wanted to be on.
"Look, we get to play make believe, it's really fun, but there's long hours involved and there's dangerous stunts and there's, you know, all sorts of things, and I needed it to be a safe place for everyone."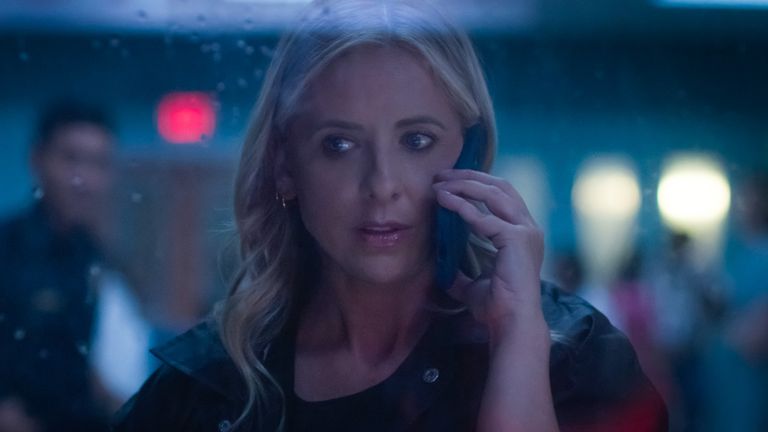 On Wolf Pack, Gellar is no longer one of the youngest people on set. Her character is an investigator looking into a wildfire that has seemingly awakened a mysterious creature – and in the process changed the lives of two teenagers.
But learning from her own experiences, the star took practical action to ensure younger cast and crew on Wolf Pack were comfortable during filming.
She said: "I was like, here's my cell phone, call me – and I think it was easier for them to speak to me if something was bothering them."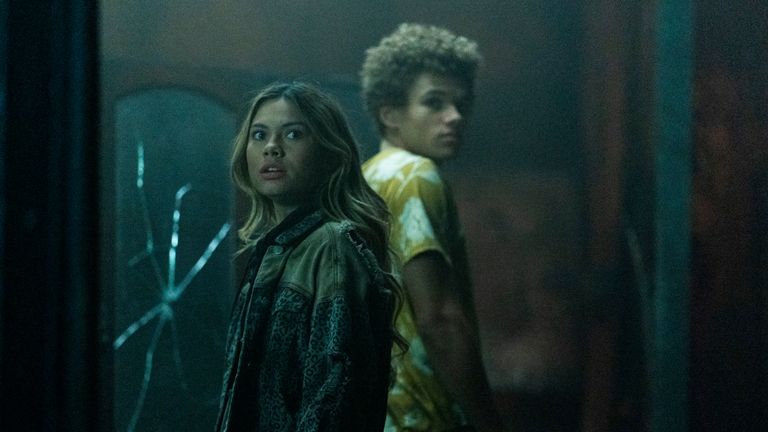 Read more from Sky News:
Elton John gig axed minutes before start after floods
Kanye West a 'danger to my children', Jewish comedian says
Singer says drunk message got her on tour with Lewis Capaldi
She added: "It's hard when it's your producer, boss, network and everyone has a bottom line – I don't have one, I'm here to make all of this work and work well.
"And by the way, not just for the actors – I said that to the crew, too, to the production assistants: If you're too tired, and the hours are too long, let me know. There's Uber now, there's a really easy way for people not to get in car accidents when they're working, it's nothing to a production to call an Uber and guess what? If production won't pay for it, I'll get you an Uber."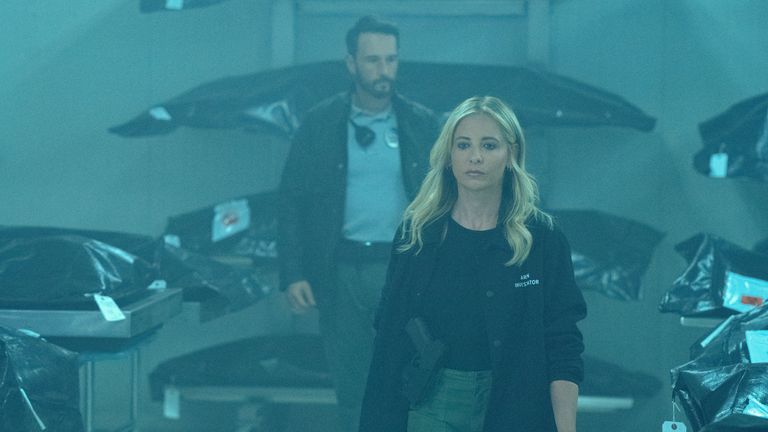 'The scariest things in life emotionally scare us'
It's 20 years since Buffy ended and Gellar says she was drawn back to the genre not by mythical creatures, but what they represent.
"To me, the scariest things in life are what emotionally scare us, and that's what this monster is that metaphor for and really dealing with anxiety," the actress explained.
"You know, that's a word we throw around a lot right now, we're all feeling it, we're bombarded with news 24/7, and what it does and this constant stream of information.
"The idea is that anxiety is actually your body running at peak condition, but we don't know what to do with that, so when you harness that, you can actually make that your superpower – and if we have the tools to really deal with anxiety, what would we be capable of?"
Click to subscribe to Backstage wherever you get your podcasts
How star got through COVID
But she admits she nearly didn't get involved with Wolf Pack at all – initially saying no when asked to look at the script, joking that it was "animal instinct" that took over when she eventually relented.
"The idea of the pack to me just really hit home. It was the right time, you know, we were just coming out of COVID where if it wasn't for my pack, my pod, if you will, I wouldn't have gotten through it," Gellar said.
"And what it's like when you don't have that and how lonely that feels.
"I surprised myself when I said yes, it surprised Jeff [Davis – the show's creator], it surprised my team – it was a very just emotional response to material that meant something to me."
Wolf Pack is streaming now on Paramount +