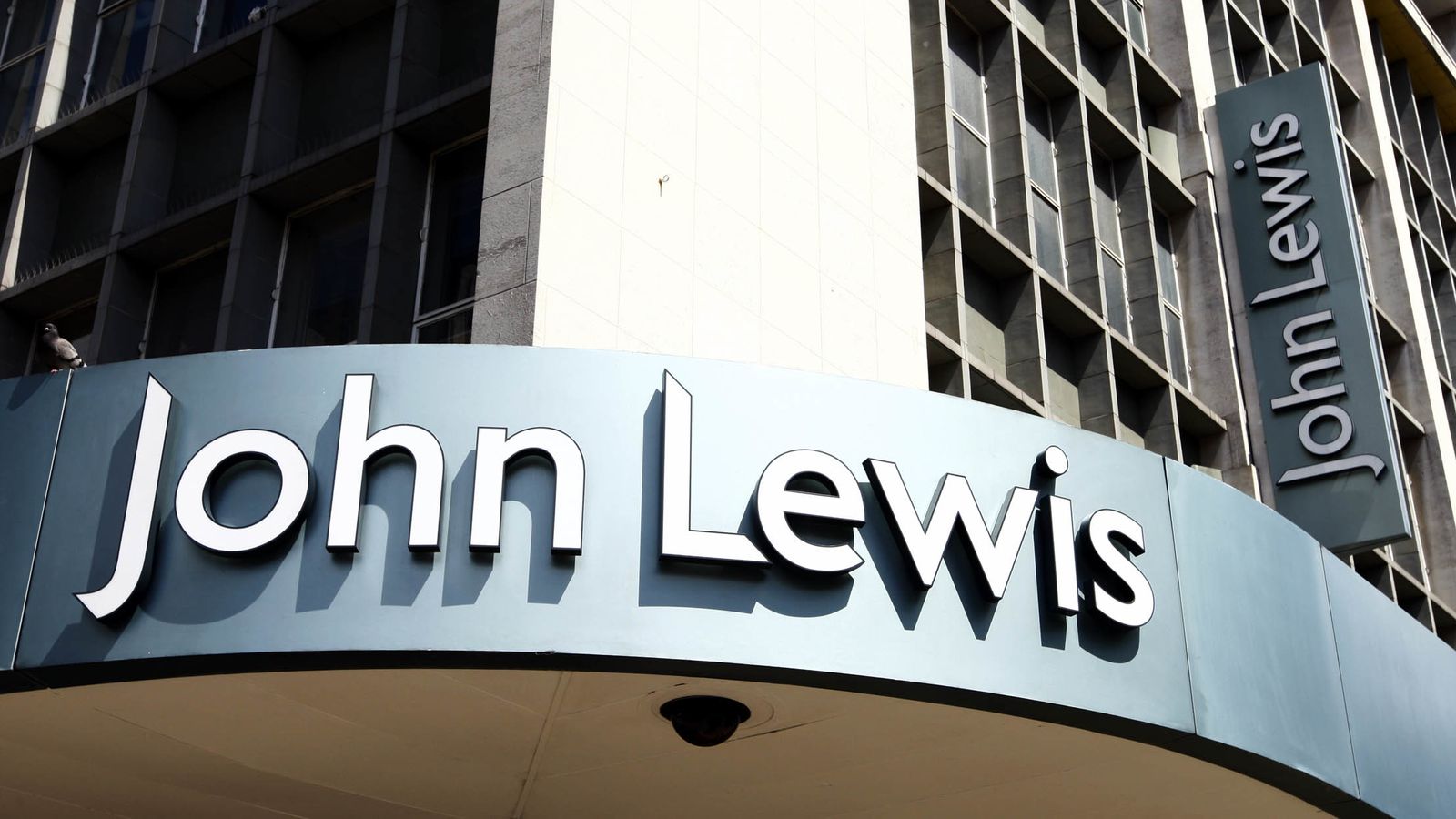 John Lewis may end 100% staff ownership to raise investment for 'transformation' as job losses loom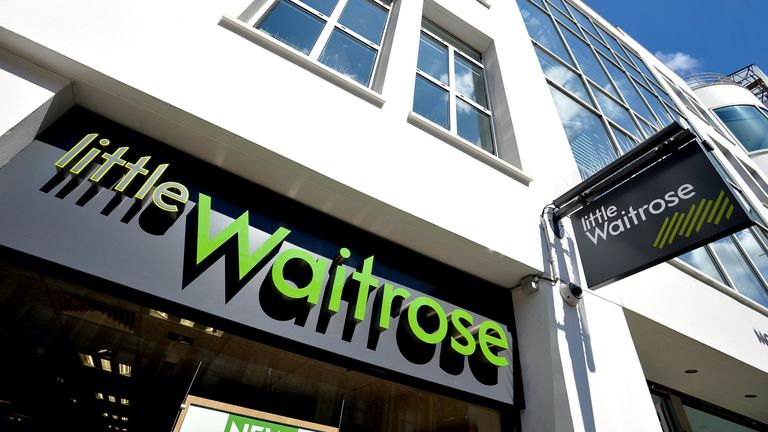 The retail giant John Lewis may dilute its 100% employee ownership to raise fresh investment.
The change to the partnership model would signal a major departure for the company, which runs the department store chain and Waitrose supermarkets.
The firm warned of job cuts and told staff it will not hand out a bonus for only the second time since 1953 this week after posting an annual loss of £234m as costs soared and sales dipped.
Dame Sharon White, its chairwoman, is in the early stages of exploring a plan to change its mutual structure in an attempt to raise up to £2bn of new investment, according to The Sunday Times.
The group would consider selling only a minority stake and its priority would be to maintain majority employee ownership, the newspaper said.
Any move would have to be voted on by the retailer's partnership council of about 60 staff.
In the face of tough trading conditions, the firm has been looking to diversify its operations, including a move into the "build to rent" property business.
At the end of last year it signed a £500m deal with Abrdn, a global investment company, that will help it build 1,000 new homes.
The John Lewis Partnership said: "We've always said we would seek partnerships to help fund our transformation and exciting growth plans.
"We've done this with Ocado in the past and now with Abrdn.
"Our partners, who own the business, will be the first to hear about any developments."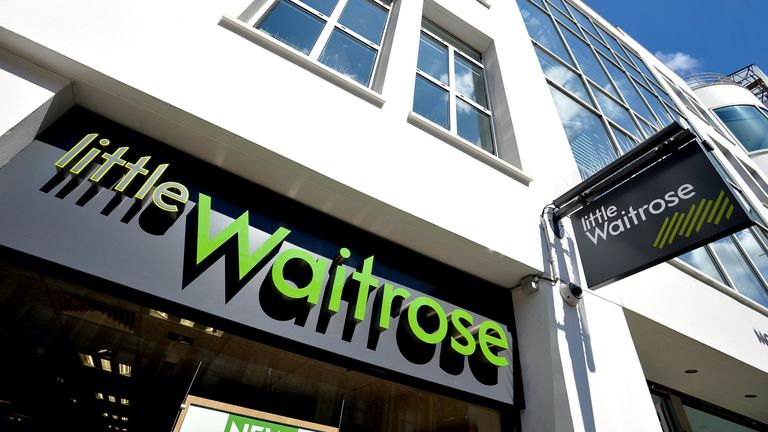 UK's largest employee-owned business
The business was founded by John Lewis with a small shop on Oxford Street in 1864.
His son, John Spedan Lewis, created the partnership more than 70 years ago as an experiment into a better way of doing business by including staff in decision-making.
The John Lewis Partnership is the UK's biggest employee-owned business with around 74,000 staff, known as partners.
The group has 34 John Lewis shops and 329 Waitrose shops, along with its retail websites.
In a letter sent to staff last week, Dame Sharon raised the spectre of job losses as part of efforts "to become more efficient and productive".
Click to subscribe to The Ian King Business Podcast wherever you get your podcasts
'Inflationary pressures'
A loss of £78m was recorded for the financial year which ended in January but when exceptional costs were added this reached £234m.
These included the write-down in value of Waitrose stores.
It represented a slump from a £181m profit in the previous year, with John Lewis blaming "inflationary pressures".
The update came a day after the group appointed turnaround specialist Nish Kankiwala as its first chief executive, in a shake-up of the leadership structure.
Tesco Clubcard changes: Supermarket to cut value of rewards scheme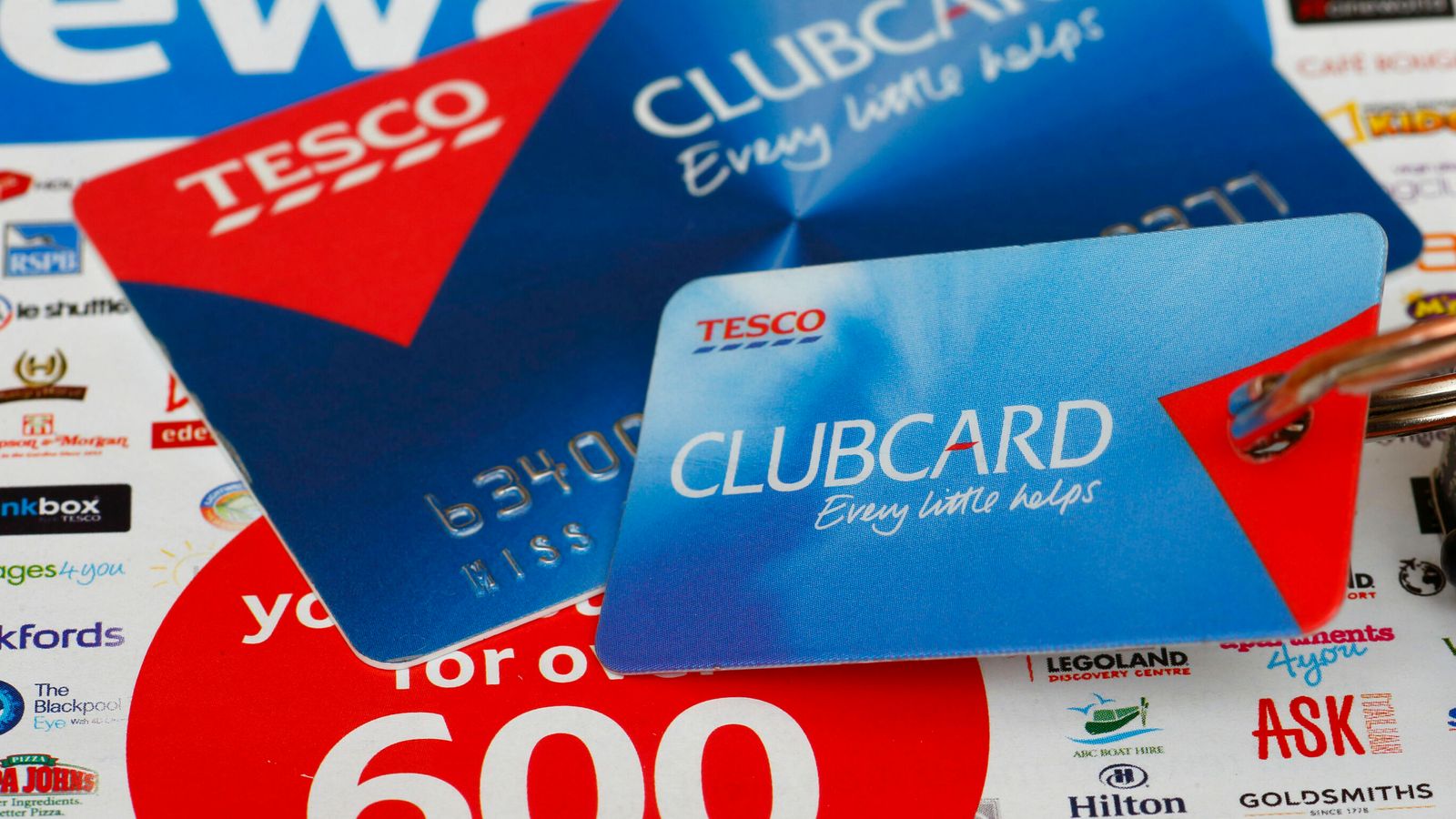 Tesco is cutting the value of its Clubcard rewards scheme, with customers no longer able to get triple their value when they cash them in with scheme partners. 
The Tesco Clubcard reward partner scheme lets customers collect points while shopping and exchange them for vouchers for theme parks, restaurants and day trips.
Points used to be worth triple their value when they were exchanged – but from June will only be worth double.
The change will kick in on 14 June.
In a statement, Tesco said it was making the change "to make sure we can continue to provide a wide range of rewards that meet the needs of all our Tesco Clubcard members, while keeping prices low for everyone".
But some Tesco customers expressed their outrage online given the context of the cost of living crisis.
One person tweeted: "Absolutely disgraceful from Tesco at a time when people are struggling enough with high prices and costs. More important to think of the profits I guess."
Read more:
The shops which could cost you an extra £800 a year
One Tesco customer said this could spell the end of their loyalty: "Main reason I hadn't switched to Aldi or Lidl was because we use points for family meals out etc…one step closer to ditching Tesco now!"
Another was more measured in their response: "Card benefits used to be much, MUCH better – but still worthwhile."
Tesco said it was extending the time period when partner rewards would be valid to 12 months, so any points cashed in for triple their value before 13 June can be used for a year.
In November, two million Tesco customers had Clubcard vouchers worth £13m that were due to expire.
If all those customers had cashed them in using the rewards scheme, the total savings would have totalled £39m.
MPs describe Stormont brake aspect of Windsor Framework as 'practically useless'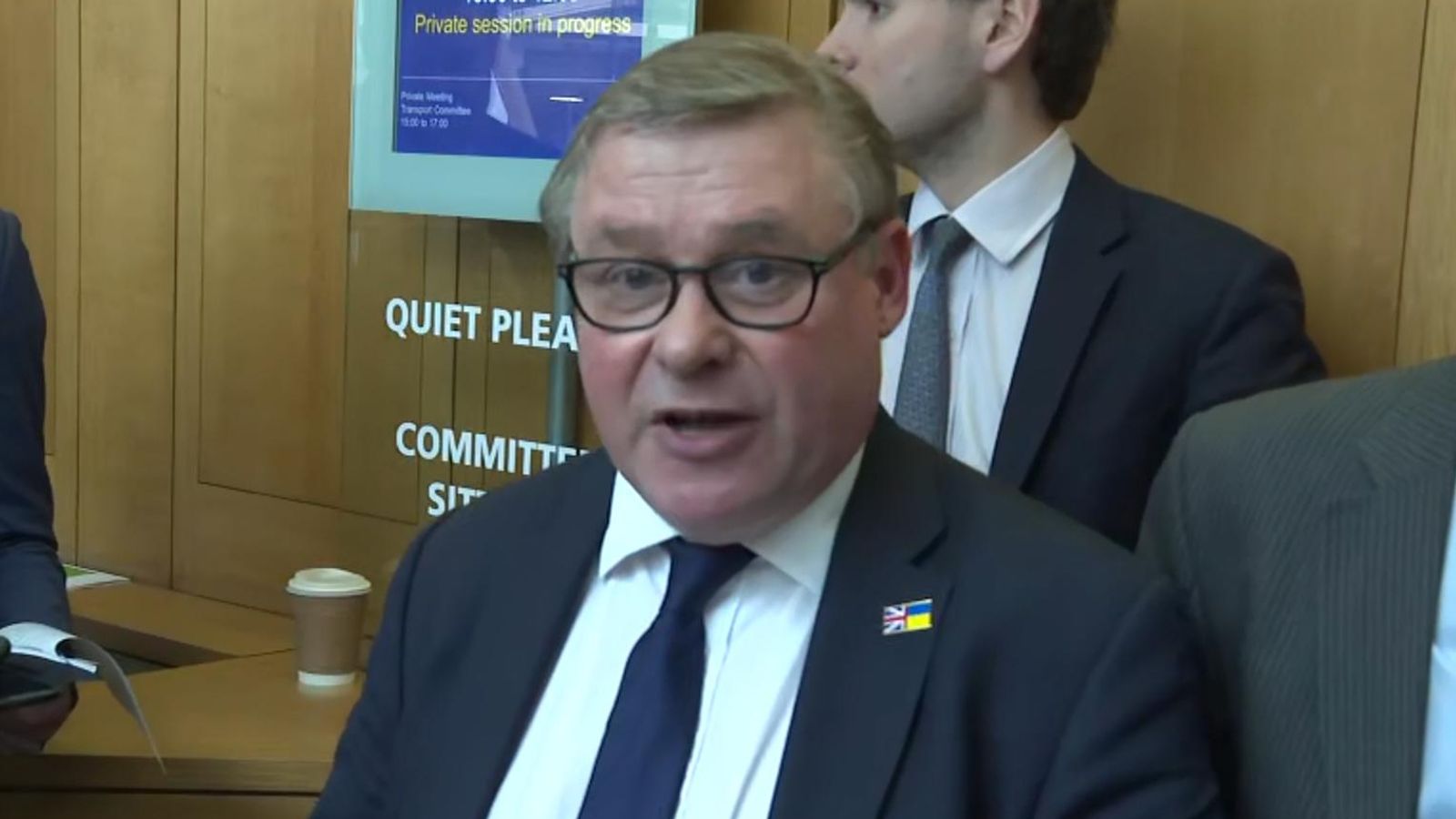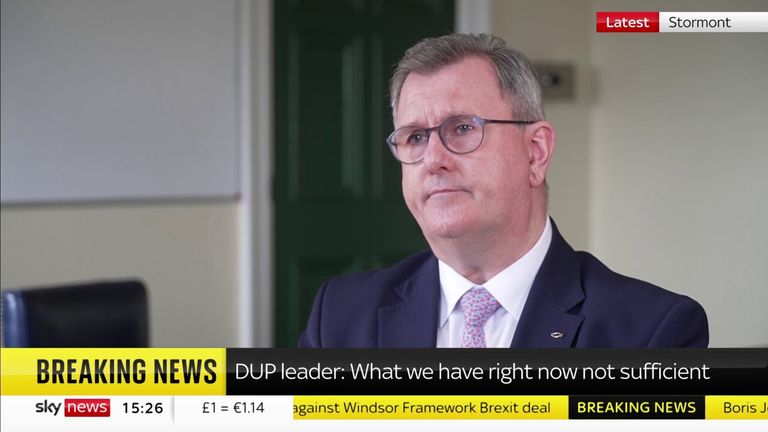 A group of Eurosceptic MPs has described the Stormont brake – a key part of Rishi Sunak's renegotiated Brexit deal – "practically useless".
Mark Francois, chairman of the European Research Group (ERG), spoke after the group commissioned its "star chamber" of legal experts to pore over the Windsor Framework, the UK's deal with the EU on post-Brexit arrangements when it comes to Northern Ireland.
Mr Francois said that among its initial findings were that EU law was "supreme" in Northern Ireland and that the rights of its people secured in the 1800 Act of Union had still not been restored.
Politics live:
Boris Johnson's partygate defence revealed
And in his harshest criticism, he said the Stormont brake – the mechanism that would allow a minority of politicians in Belfast to formally flag concerns about the imposition of new EU laws in Northern Ireland – was "practically useless".
However, he said the ERG would meet again on Wednesday before deciding its approach to a Commons vote on the brake scheduled to take place on the same day.
The ERG's criticisms of the Windsor Framework will be a blow to the prime minister, who had been hoping to secure widespread approval for his Brexit deal.
While Mr Sunak does not need the votes of the DUP and ERG to get the legislation through parliament, he will not want to rely on Labour's approval and will be looking to limit the size of any potential Tory rebellion.
The ERG's preliminary verdict comes as little surprise after the Democratic Unionist Party (DUP) confirmed it would vote against the Stormont brake in the Commons vote.
Sir Jeffery Donaldson DUP leader says Brexit deal 'not sufficient'

In a statement on Monday, DUP leader Sir Jeffrey Donaldson said while the Windsor Framework represented "significant progress" in addressing concerns with the Northern Ireland Protocol, it did not deal with some of the "fundamental problems at the heart of our current difficulties".
Sir Jeffrey said the brake "is not designed for, and therefore cannot apply, to the EU law which is already in place and for which no consent has been given for its application".
"Whilst representing real progress, the 'brake' does not deal with the fundamental issue which is the imposition of EU law by the protocol," he added.
The NI protocol was agreed as part of Boris Johnson's "oven ready" Brexit deal and was designed to prevent a hard border in the interests of preserving the peace secured in the Good Friday Agreement.
But the protocol has led to unhappiness in the DUP, who say it has created trade barriers between Great Britain and Northern Ireland and undermined its place in the UK.
Last February the DUP pulled out of the arrangement for devolved government in Northern Ireland in protest at the protocol, effectively leaving the region without government.
Read more:
DUP and Tory MP to vote against key part of Windsor Framework over 'fundamental problems'
MPs to debate 'Stormont brake' as key part of new Brexit deal comes to the Commons
The UK and Brussels agreed the Windsor Framework as a way to incentivise the return of power-sharing in Northern Ireland and to allay some of the key concerns of Unionists.
Under the agreement there will now be a green lane for goods that are destined for Northern Ireland will no longer be subject to time-consuming paperwork, checks and duties.
But Mr Francois said that the green lane "is not really a green lane at all".
The prime minister's official spokesperson said on Tuesday that the Windsor Agreement was a "good deal" for the people of Northern Ireland that went "significantly beyond" the previous protocol.
The spokesperson said the Stormont Brake was a "significant step change in what had previously been agreed" and that it had dealt with the "democratic deficit" flagged by the DUP, whereby EU laws apply in Northern Ireland without the influence of politicians in Stormont.
The Stormont Brake remains the "only avenue" to change Northern Ireland's status as being automatically aligned to EU rules, they added.
"A vote against the brake, in factual terms, would lead to automatic alignment with the EU with no say at all," the spokesman said.
Just Eat to axe around 1,700 delivery worker jobs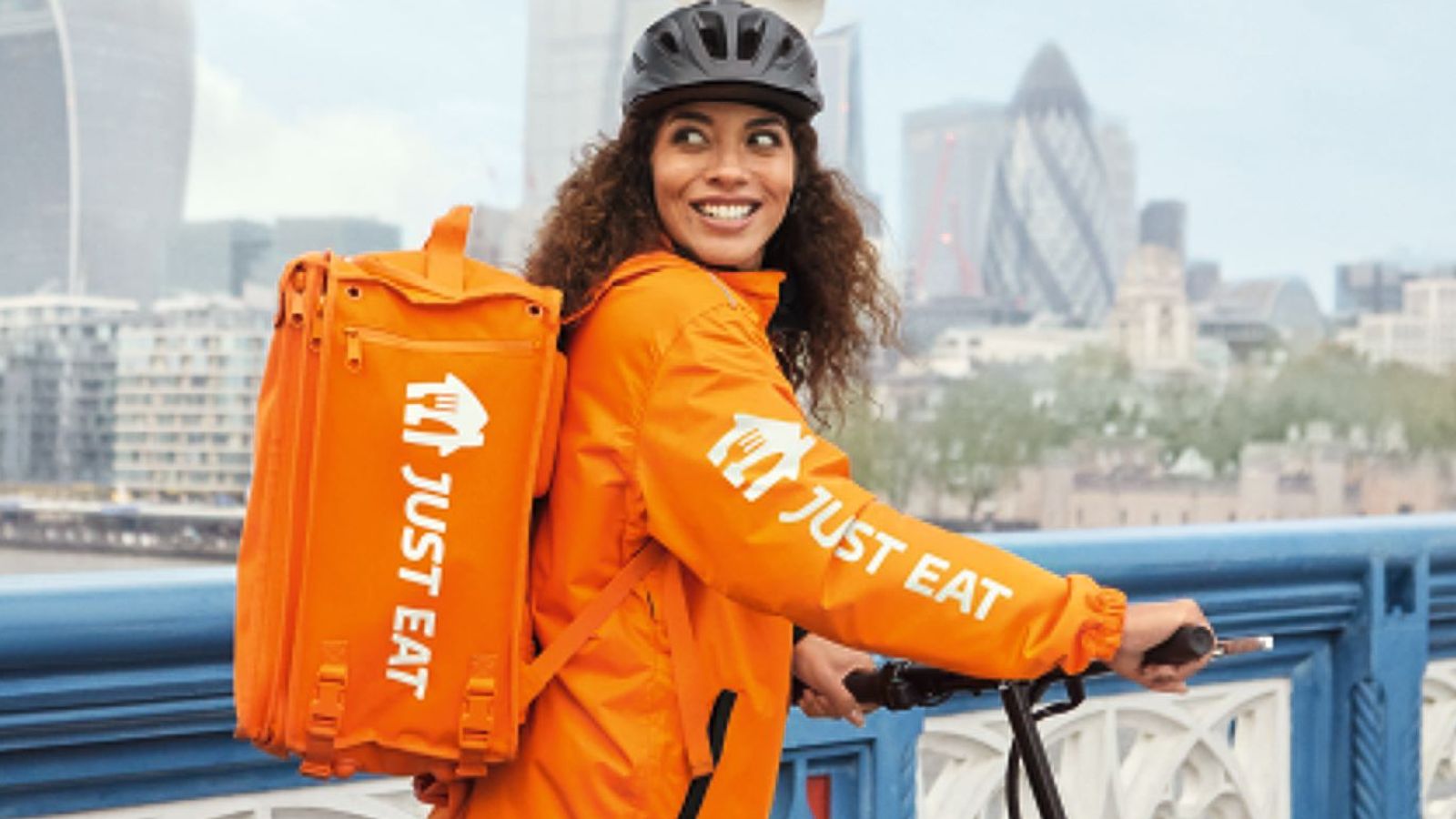 Delivery giant Just Eat has announced it is to axe 1,700 jobs as it ceases to employ its delivery riders and drivers.
Instead it will use gig economy workers to deliver food in the UK, as opposed to the hybrid system of employees and self-employed workers, despite strong comments by the chief executive against the gig economy.
A further 170 people working in Just Eat's operational department are also impacted.
Delivery employees have been given six weeks' notice with pay and it is understood office staff will begin a process of redundancy and may be moved to other parts of the business.
While the company could not provide Sky News with the number of delivery riders and drivers it uses in the UK, it did say employees were only a small part of overall delivery operations and only operated in certain parts of six UK cities.
The employment model was rolled out in London in December 2020 and Just Eat became the first food delivery aggregator in the UK to employ delivery people.
Company chief executive Jitse Groen said in February 2021 that the gig economy "has led to precarious working conditions across Europe, the worst seen in a hundred years".
"The gig economy comes at the expense of society and workers themselves," he wrote in the Financial Times while listing company plans to employ delivery workers.
Just Eat Takeaway.com said the employee model will continue in Europe.
However, delivery riders and drivers are not employed in all of the company's European markets. None are employed in Slovakia and Ireland.
The job cuts come after the company saw a 9% slump in customer numbers last year as diners returned to pubs and restaurants.
"Just Eat UK is reorganising and simplifying its delivery operation as part of the ongoing goal of improving efficiency," a spokesperson said.
"There will be no impact to the service provided to partners and customers."
Just Eat Takeaway.com is the largest food online ordering and delivery service in Europe. It had been the largest outside China after the purchase of Grubhub in June 2020 but has since sold parts of the business.