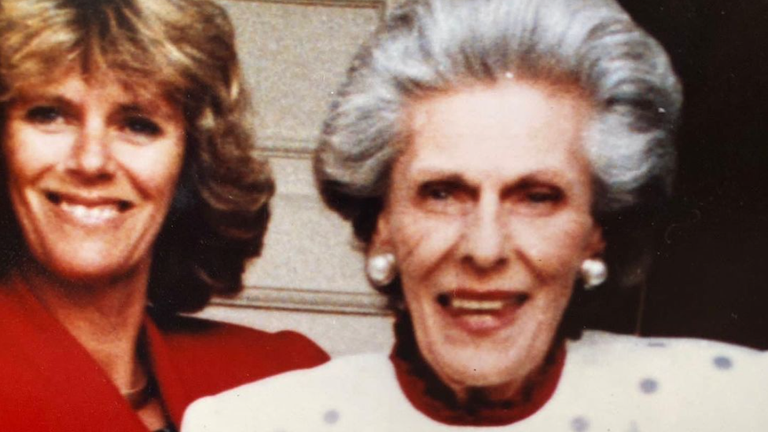 The King has marked his first Mother's Day since the death of the Queen by posting a touching picture of the pair on Instagram.
The image shows the King as a toddler standing on his mother's lap as both beam for the camera.
Another photo shows the Queen Consort with her late mother, Rosalind Shand, who died in 1994.
Along with the pictures, the post is captioned: "To all mothers everywhere, and to those who may be missing their mums today, we are thinking of you and wishing you a special Mother's Day."
The Queen Consort's mother suffered from osteoporosis for years before her death, as did her grandmother.
She is now an ardent campaigner to raise awareness of the disease and in 2019 she founded the Royal Osteoporosis Society describing the condition as "rarely diagnosed" and "seldom discussed".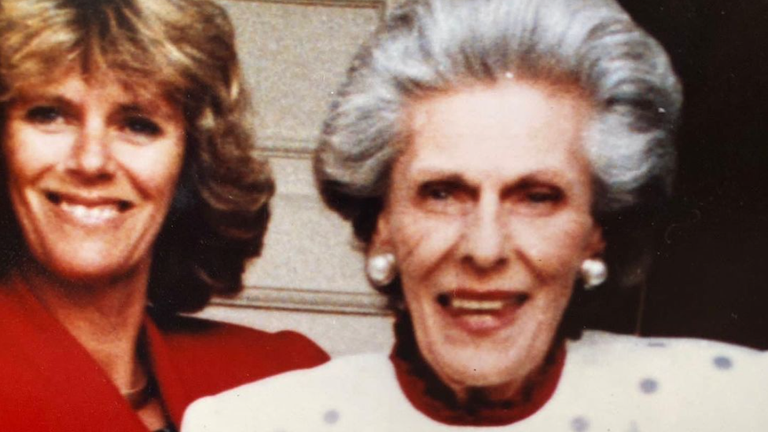 Read more:
All the places you can watch the King's coronation
Prince Edward given Duke of Edinburgh title
Prince Harry and Meghan's daughter christened in LA
Last year she encouraged older people to "discover the easy steps that we can all take to improve bone health throughout our lives".
The disease, which weakens bones and causes them to break more easily, affects around 3.5 million people in the UK.
Kensington Palace also marked Mother's Day, posting a picture of the Princess of Wales and her three children sitting in a tree.
The image was captioned: "Happy Mother's Day from our family to yours."
Elsewhere on social media, the Royal Collection Trust posted a picture of the Queen Mother with her second daughter, Princess Margaret, as a baby.
The image shows the infant princess lying on a pillow as her mother gazes down at her, holding her hand.
It was taken in 1930 when Queen Mother was still the Duchess of York and the late Queen's grandfather, George V, was still on the throne.
The news comes a day after it was revealed that the King's grandchildren, Prince George, Princess Charlotte and Prince Louis, will take part in the procession for his coronation later this year.
New music for the King's coronation

The children are expected to join their parents, the Prince and Princess of Wales in a carriage behind Charles and Camilla who will travel in the Golden State Coach as they return to Buckingham Palace.
George will be nine and Louis will be five while Charlotte will turn eight just four days before the coronation.
New police misogyny claims: Serving Humberside officer says female recruits seen as 'fresh meat'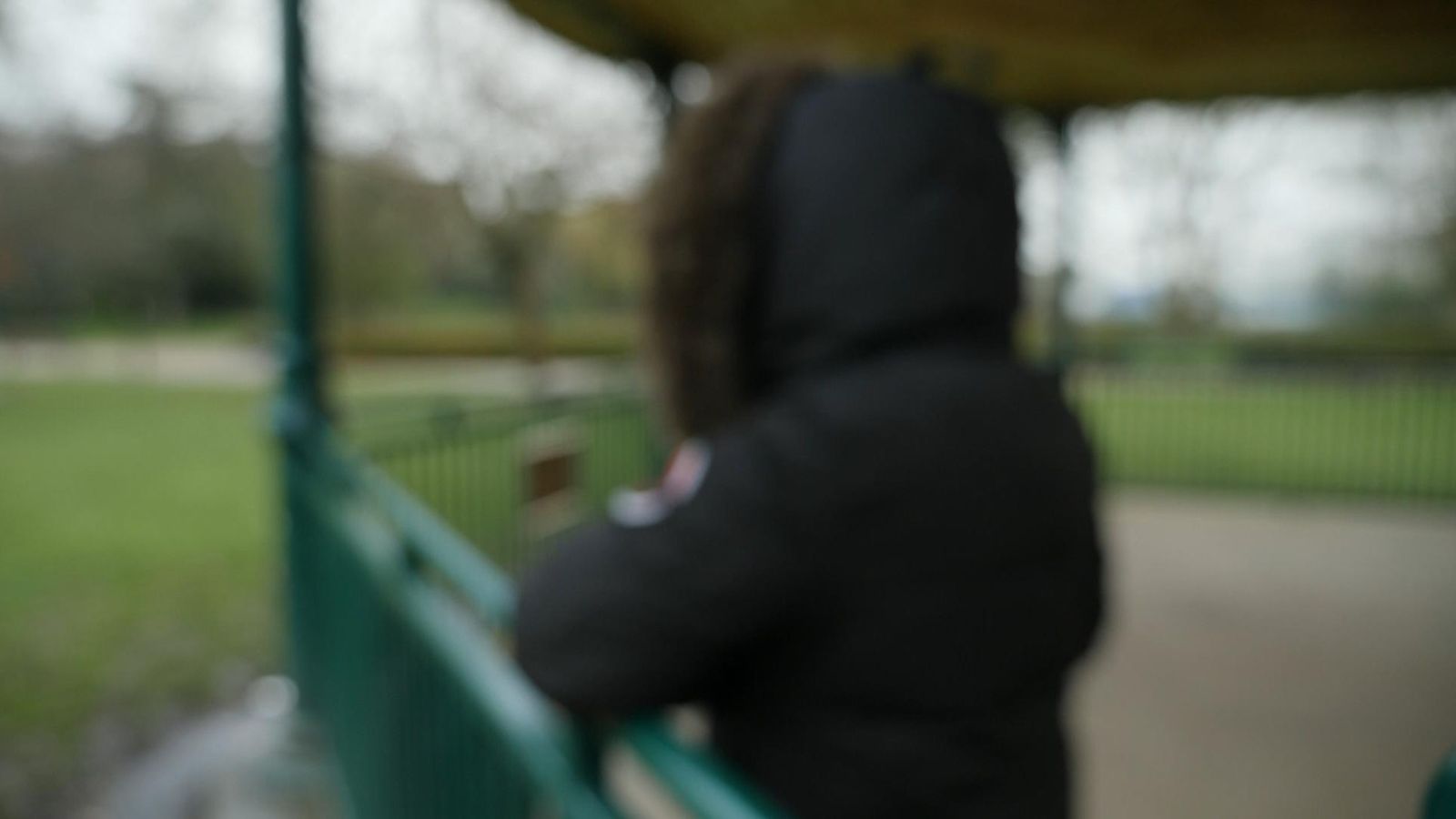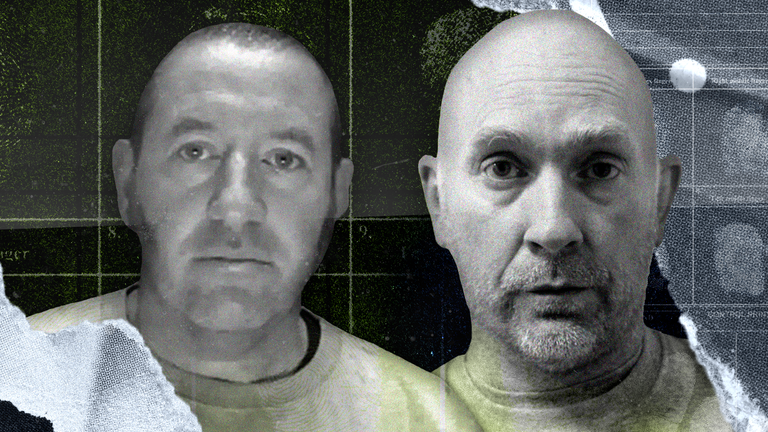 "For a while, seeing a police officer in uniform, I'd have flashbacks," says "Sally", who is herself a serving police officer, left traumatised by sexual abuse from a fellow officer.
Sally, not her real name, works for Humberside Police and her testimony perhaps indicates the need for a Louise Casey-style review in every force.
She is one of two women we've spoken to from Humberside who reveal problems with misogyny within the local constabulary; a problem, which she describes as "a monster."
The other woman, a victim we are calling Anna, says police records show they in part blamed her "lifestyle choices" and "attention seeking" after she reported being groomed and raped.
This comes after the Casey review found that the Met police was institutionally sexist, racist and homophobic, and said women were being failed because of a misogynistic culture.
Serving officer Sally says this is true too in Humberside. She claims any young female recruit is considered "fresh meat" and senior female officers have their achievements undermined by mutterings that they've "slept their way to the top".
She says she was seduced by a senior officer and found herself in a controlling, sexually violent relationship.
Humberside Constabulary was rated outstanding by the police inspectorate, but Sally says when it became known she'd reported a fellow officer her colleagues rallied around him.
"I was ostracised, given the cold shoulder. It was like passive-aggressive behaviour," she says.
"So, I'd be stared at, or given dirty looks. They were like schoolyard bullies. I'd come down the stairs and they'd be all sat together, just look up and stare at me."
She adds: "After the misconduct hearing, so after he lost his job, I lost count of the amount of officers that came up to me and said – 'oh he's always been like that.'"
How have the Met failed women?

"I thought well why have they not said anything then? He had basically the same nicknames as those monsters in the Met."
She is referring to Met officer Wayne Couzens who was nicknamed "the rapist" by colleagues before he abducted, raped and murdered Sarah Everard. Serial rapist David Carrick was in the same unit.
The Casey report found the Metropolitan Police force badly failed women and questions are now being asked whether the rot spreads beyond London. Sally believes it does.
She says several colleagues in Humberside knew that one predatory officer would sift through victims' statements to find women he could ask out.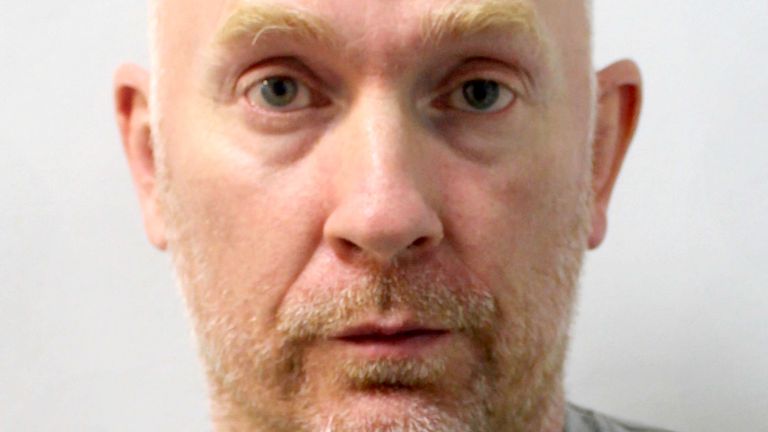 'I was really vulnerable'
Sky News has found evidence of bad attitudes being applied to investigations in Humberside.
Anna, not her real name, alleges that as a teenager she was being raped by a gang of men, who intimidated her into repeatedly going back to them.
After her investigation was closed, she used what's called a Subject Access Request (SAR) to gain police records on herself. She found the following types of comments made by officers:
"The female herself is making lifestyle choices of her own."
"This victim doesn't come across as the best type of witness/victim that I have seen."
"She finds herself in a position where it could be suggested she is allowing sexual tension to rise."
Read more:
Metropolitan Police is 'institutionally racist, sexist and homophobic', review finds
Policewoman 'repeatedly raped' by colleague: Key findings of report
Now in her 20's, Anna says: "That whole time I was still under social services I was really vulnerable.
"I was on a protection plan. It said how I was getting strangled. I was being sexually assaulted I was high risk but they never did anything to stop that.
Click to subscribe to the Sky News Daily wherever you get your podcasts
"If you read those records, they're saying 'we've got an unreliable witness, not the perfect victim. She wouldn't stand a chance in court.'
"There's no wonder the case was never brought to court because before it's even got there, they've completely undermined it."
In one extract they seem to accept the alleged attacker's story over Anna's, even after she has been injured.
The SAR reads: "The victim states that she has received injuries, and these have been seen by police officers.
'Challenge for police nationally'

Read: Six of the worst scandals the force has faced in recent years
"The issue that we have is that the suspect admits to causing these injuries to the victim but states that these were with consent as the victim 'liked it'.
"It is difficult for us to disprove this, and I would suggest the victim is too undermined in this investigation to take her word above that of the suspect."
Anna says it is "disgusting" to suggest that she would enjoy being injured.
'Misogynistic behaviour will not be tolerated'
Louise Casey, whose findings have rocked London's police force, has told Sky News there should be versions of her study done in every other police force.
She says: "I think we need a wholesale change of public protection particularly for women I think we all say violence against girls and women is a priority, then you see what is actually happening on the ground in relation to that and I don't think it's good enough.
"It rings hollow to me, and I think it rings hollow nationally."
Still 'toxic individuals' in Met

Humberside Police Deputy Chief Constable Paul Anderson says in response: "Misogynistic behaviour will not be tolerated. There is an existing robust process in place to put an end to any type of misogyny in our Force.
"Anyone who exhibits any form of misogynistic or discriminatory behaviour will be held accountable for their actions.
"We are internally communicating with all officers and staff in regards to sexual harassment and have launched our 'knowing the line' campaign to raise awareness and to fully encourage reports, whether personal or witnessed, to be made to our Professional Standards Department.
"Whilst Baroness Casey's report into the culture at the Metropolitan Police makes for some incredibly hard reading, we welcome the findings and see it as a step forward in rebuilding public trust and confidence in policing nationally."
'The problem is now a monster'
With regard to "Anna", DCC Anderson adds: "Child sexual abuse and exploitation is a deplorable and condemnable crime and we are determined to bring offenders to justice and hold them accountable for their actions."
Anna's investigation was reopened last year and for that reason, the force adds: "As the investigation is active, it is imperative we protect its integrity; as such are unable to comment on aspects of the investigation as this could impact or jeopardise any criminal or judicial proceedings."
Sally says she's still proud to be a police officer, but she's speaking out because she wants her colleagues to make the changes from within.
She says: "They've been battening it down that much its now snowballed into a massive thing. It's now a monster."
The Casey review suggests that the monster needs to be exposed and acknowledged before it can be properly tackled.
Have you got a story to tell about your experience with the police? Email news@skynews.com
Boris Johnson accepts he misled parliament over partygate – but says his statements were 'in good faith'
Boris Johnson has said he accepts he misled parliament over partygate but insists his statements were "in good faith".
In his evidence to the privileges committee, published on Tuesday, the former prime minister accused it of having gone "significantly beyond its terms of reference".
He added that it was "unprecedented and absurd" to claim that relying on assurances from "trusted advisers" was "in some way reckless".
The committee launched its probe in the wake of Sue Gray's partygate report, which blamed a "failure of leadership and judgement" for the lockdown-busting parties that took place in No 10 during the COVID pandemic.
It offered a damning indictment of the culture that existed at the heart of government at a time when the rest of the country was ordered to follow strict social distancing guidelines.
Mr Johnson said he accepts the House of Commons "was misled by my statements that the rules and guidance had been followed completely at No. 10.
"But when the statements were made, they were made in good faith and on the basis of what I honestly knew and believed at the time," he added.
For many MPs, the picture painted by Ms Gray's report came in stark contrast to the previous assurances Mr Johnson had given about there being no rule-breaking in Downing Street.
Labour leader Sir Keir Starmer subsequently tabled a motion in the House of Commons calling for an investigation into whether the-then prime minister had misled parliament, which MPs voted in favour of.
Mr Johnson conceded in his evidence that his statements to parliament "did not turn out to be correct", but insisted he corrected the record at "the earliest opportunity".
'No evidence I intentionally misled the House'
He added: "There is no evidence at all that supports an allegation that I intentionally or recklessly misled the House.
"There is not a single document that indicates that I received any warning or advice that any event broke or may have broken the Rules or Guidance."
In an interim report into its investigation published earlier this month, the committee said the evidence it had gathered "strongly suggests" it would have been "obvious" to Mr Johnson that COVID rules were being breached at Downing Street gatherings he attended.
It said it had identified at least four occasions where Mr Johnson may have misled MPs, which will form the backbone of its investigation.
The first instance was when Mr Johnson told MPs in December 2021 that no rules or guidance had been broken – when subsequent investigations by Ms Gray and the Met Police found otherwise.
The second occasion came when the former prime minister failed to tell the Commons about his own knowledge of gatherings where the rules or guidance had been broken, when evidence showed he had been present at some of them.
Thirdly, the committee said MPs may have been misled when Mr Johnson claimed on 8 December 2021 he had been given "repeated assurances" that rules were not broken.
However, these assurances only applied to one event on 18 December 2020 and not to compliance with the rules and guidance more generally.
Finally, the committee said Mr Johnson gave the impression that he could only answer MPs' questions once the investigation by Ms Gray had determined whether rules or guidance had actually been broken.
"While repeatedly making that statement to the House he appears to have had personal knowledge he did not reveal," the committee said.
As well as being required to be truthful to parliament at all times, MPs are also encouraged to correct the record at the earliest opportunity if they have inadvertently said something wrong.
The committee said in its interim findings that Mr Johnson "did not use the well-established procedures of the House" to correct the record, as is convention.
Police investigation after man in Birmingham set alight on his way home from mosque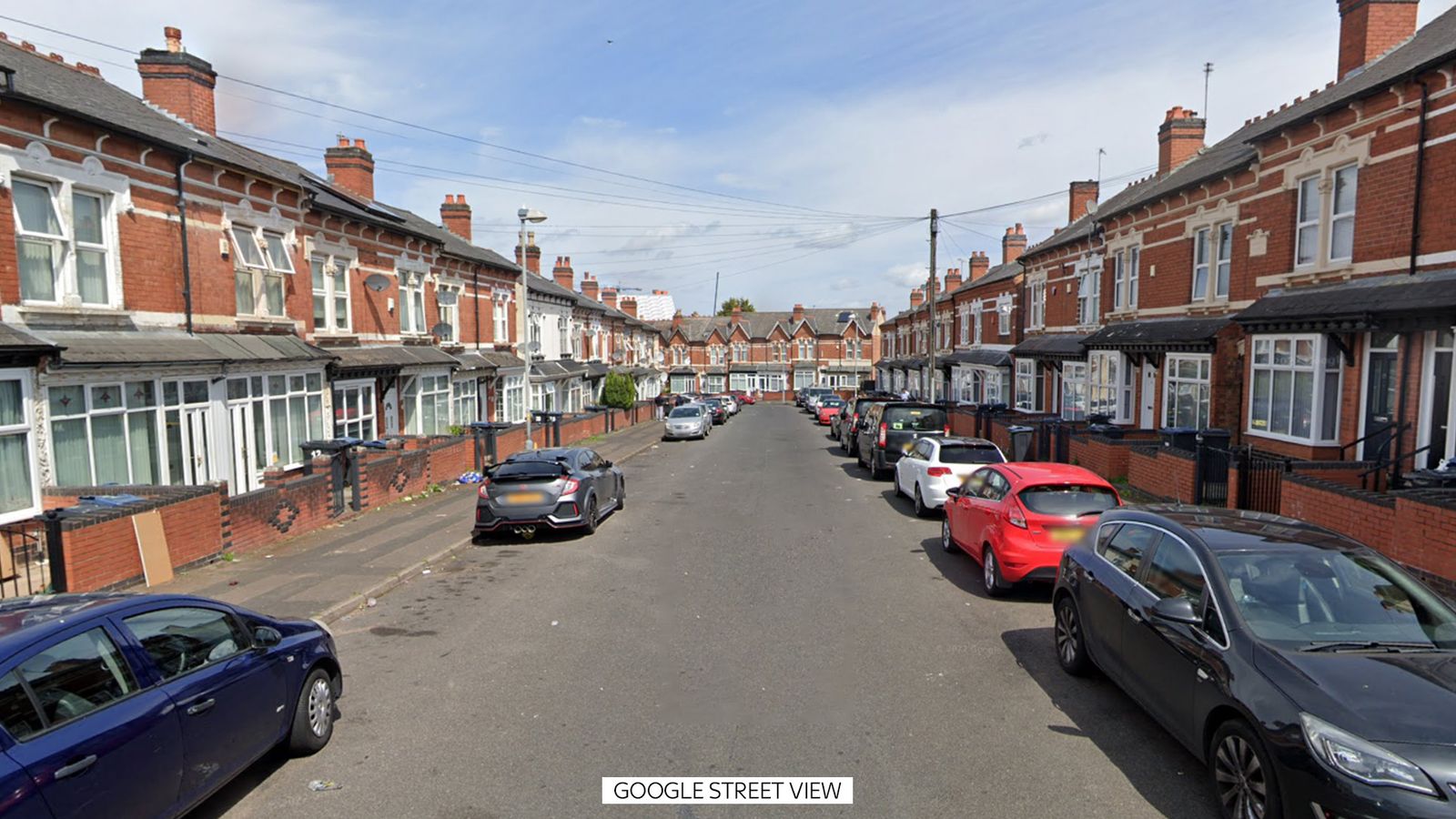 A police investigation is under way after a man was set alight while walking home from a mosque in Birmingham.
West Midlands Police believe the victim, who was walking home on Dudley Road, was approached by another man on Brixham Road in Edgbaston, just after 7pm on Monday.
The pair briefly spoke before the attacker sprayed the man with an unknown substance – causing his jacket to be set alight and his face to be burned, the force said.
The man was subsequently taken to hospital with serious – but non-life threatening – injuries.
Police said they were are aware of footage circulating online on social media showing the man being set alight and are examining it as part of their investigations.
Read more:
Man charged two years after fatal dog attack
Man stabbed to death at nightclub after 'scuffle
Supt James Spencer said: "We're examining CCTV and speaking to witnesses and are determined to find out who is responsible," he said.
"I've been speaking to people this morning, and so I know just how concerned they are and that people are after answers.
"We are determined to find the person responsible and get those answers as soon as possible, and I'd urge the community to work with us and to avoid any speculation at this stage."
Extra officers will be in the area today to speak to the community, as well as to provide reassurance, the force said.