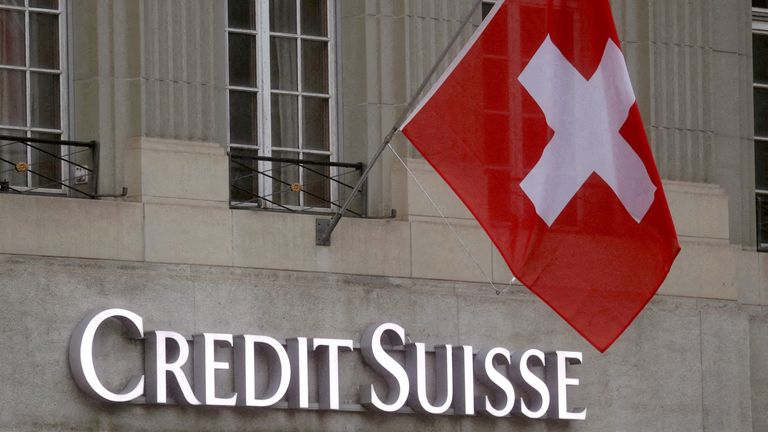 British banking watchdogs have given their blessing to a takeover of Credit Suisse by its Swiss peer UBS, as financial regulators around the world race to contain the industry's biggest crisis since 2008.
Sky News understands that the Bank of England has indicated to international counterparts and to UBS that it will support the emergency transaction, which both European banking giants want to announce later on Sunday.
Credit Suisse has been brought to the brink of financial calamity despite securing a $54bn (£44bn) credit line from Switzerland's central bank several days ago.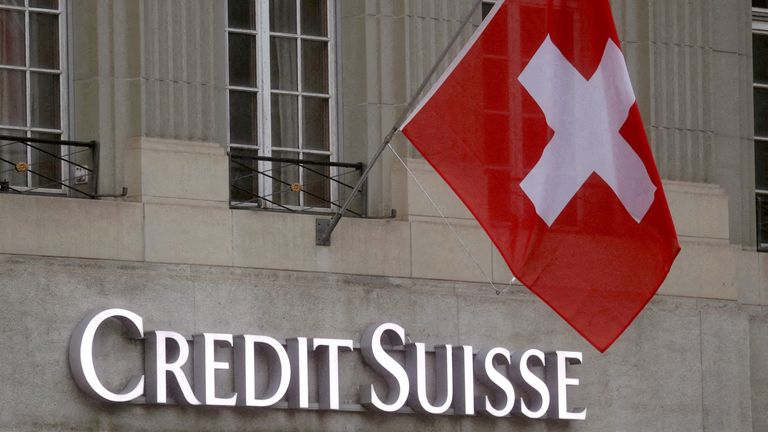 The move, which was designed to reassure markets and depositors, failed to halt a rush of customer withdrawals, prompting a request from the Swiss government for UBS to explore a takeover of its historic rival late last week.
Jeremy Hunt, the chancellor, and Andrew Bailey, the Bank of England governor, are being kept informed about developments relating to the most significant global banking merger since the financial meltdown of 15 years ago.
Although Credit Suisse has a market capitalisation of just $8bn (£6.6bn) – down from close to $100bn (£82bn) at its 2007 peak – fears for its future have sent shockwaves through financial markets across the world.
Its vast investment bank balance sheet is reported to represent a stumbling block in the talks with UBS, and the precise structure of a deal remained unclear on Sunday morning.
UBS's board, chaired by the former Morgan Stanley executive Colm Kelleher, is said to have been reluctant to explore a deal with its fellow Swiss bank, which has been forced into a string of capital-raisings after huge fines and restructuring charges.
City sources said authorities in the US had pressed the Swiss government to expedite a solution to the crisis during the course of this weekend.
Reports suggest that UBS wants the Swiss government to provide a multibillion dollar backstop to insure it against losses arising from the takeover of its smaller rival.
Read more:
Silicon Valley Bank UK arm hands out £15m in bonuses days after £1 rescue
'We are not out of the woods': Markets uncertain after turbulent week
Group of major US banks ride to $30bn rescue of troubled First Republic
The current tumult in the global banking sector was sparked by the collapse of Silicon Valley Bank in the US earlier this month.
Its UK branch was rescued by HSBC for £1, but a number of other mid-sized American lenders have also been forced to seek emergency funding.
Hopes takeover will avert contagion
Nevertheless, there are hopes that a takeover of Credit Suisse will avert the kind of contagion that evokes genuine comparisons with the crisis of 2008, when banks including Bear Stearns and Lehman Brothers collapsed.
Credit Suisse employs approximately 5,000 people in the UK, making it one of the largest investment banking employers in the City.
The Bank of England declined to comment on Sunday, while Credit Suisse and UBS have been contacted for comment.
Boris Johnson accepts he misled parliament over partygate – but says his statements were 'in good faith'
Boris Johnson has said he accepts he misled parliament over partygate but insists his statements were "in good faith".
In his evidence to the privileges committee, published on Tuesday, the former prime minister accused it of having gone "significantly beyond its terms of reference".
He added that it was "unprecedented and absurd" to claim that relying on assurances from "trusted advisers" was "in some way reckless".
The committee launched its probe in the wake of Sue Gray's partygate report, which blamed a "failure of leadership and judgement" for the lockdown-busting parties that took place in No 10 during the COVID pandemic.
It offered a damning indictment of the culture that existed at the heart of government at a time when the rest of the country was ordered to follow strict social distancing guidelines.
Mr Johnson said he accepts the House of Commons "was misled by my statements that the rules and guidance had been followed completely at No. 10.
"But when the statements were made, they were made in good faith and on the basis of what I honestly knew and believed at the time," he added.
For many MPs, the picture painted by Ms Gray's report came in stark contrast to the previous assurances Mr Johnson had given about there being no rule-breaking in Downing Street.
Labour leader Sir Keir Starmer subsequently tabled a motion in the House of Commons calling for an investigation into whether the-then prime minister had misled parliament, which MPs voted in favour of.
Mr Johnson conceded in his evidence that his statements to parliament "did not turn out to be correct", but insisted he corrected the record at "the earliest opportunity".
'No evidence I intentionally misled the House'
He added: "There is no evidence at all that supports an allegation that I intentionally or recklessly misled the House.
"There is not a single document that indicates that I received any warning or advice that any event broke or may have broken the Rules or Guidance."
In an interim report into its investigation published earlier this month, the committee said the evidence it had gathered "strongly suggests" it would have been "obvious" to Mr Johnson that COVID rules were being breached at Downing Street gatherings he attended.
It said it had identified at least four occasions where Mr Johnson may have misled MPs, which will form the backbone of its investigation.
The first instance was when Mr Johnson told MPs in December 2021 that no rules or guidance had been broken – when subsequent investigations by Ms Gray and the Met Police found otherwise.
The second occasion came when the former prime minister failed to tell the Commons about his own knowledge of gatherings where the rules or guidance had been broken, when evidence showed he had been present at some of them.
Thirdly, the committee said MPs may have been misled when Mr Johnson claimed on 8 December 2021 he had been given "repeated assurances" that rules were not broken.
However, these assurances only applied to one event on 18 December 2020 and not to compliance with the rules and guidance more generally.
Finally, the committee said Mr Johnson gave the impression that he could only answer MPs' questions once the investigation by Ms Gray had determined whether rules or guidance had actually been broken.
"While repeatedly making that statement to the House he appears to have had personal knowledge he did not reveal," the committee said.
As well as being required to be truthful to parliament at all times, MPs are also encouraged to correct the record at the earliest opportunity if they have inadvertently said something wrong.
The committee said in its interim findings that Mr Johnson "did not use the well-established procedures of the House" to correct the record, as is convention.
Police investigation after man in Birmingham set alight on his way home from mosque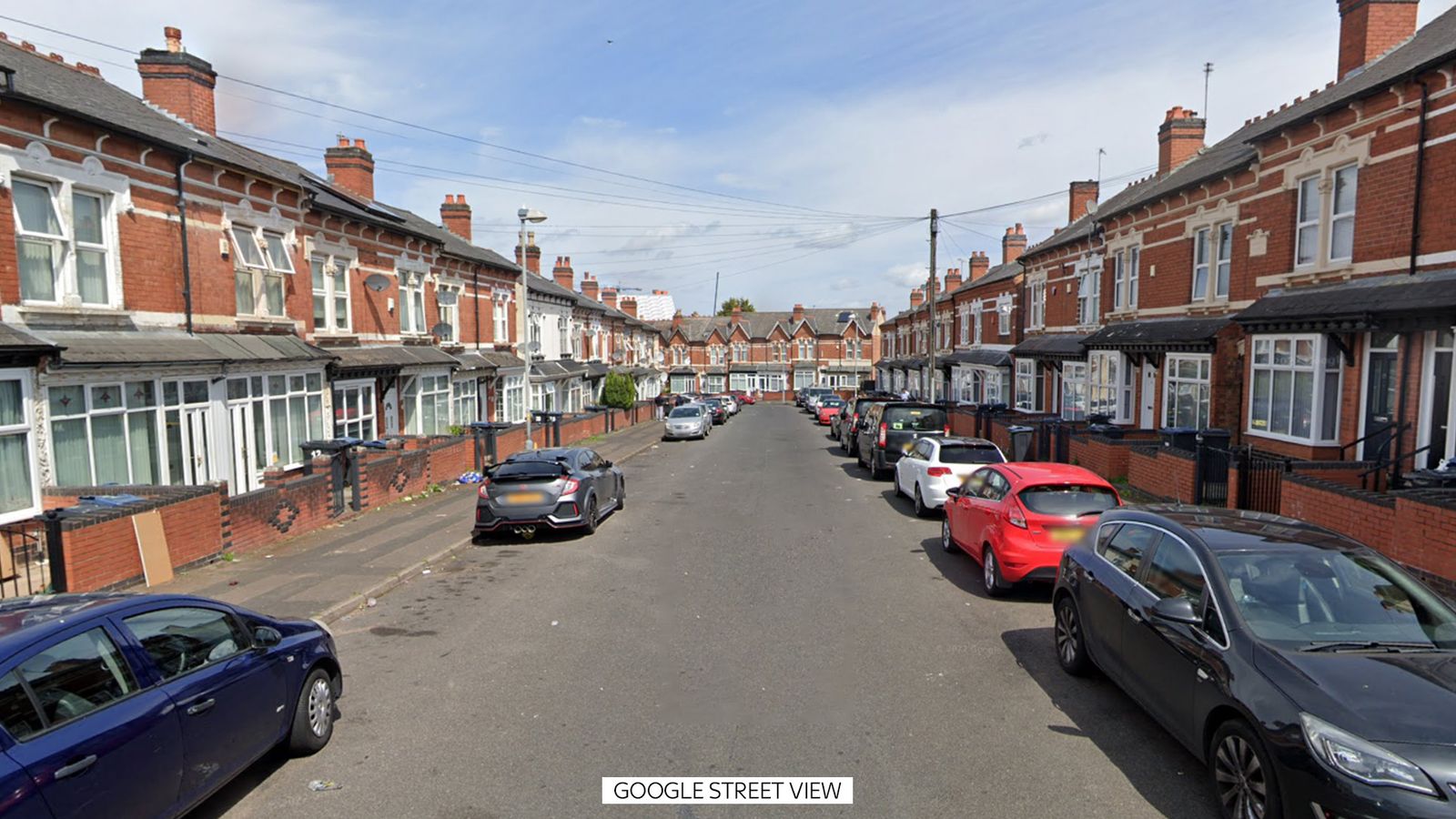 A police investigation is under way after a man was set alight while walking home from a mosque in Birmingham.
West Midlands Police believe the victim, who was walking home on Dudley Road, was approached by another man on Brixham Road in Edgbaston, just after 7pm on Monday.
The pair briefly spoke before the attacker sprayed the man with an unknown substance – causing his jacket to be set alight and his face to be burned, the force said.
The man was subsequently taken to hospital with serious – but non-life threatening – injuries.
Police said they were are aware of footage circulating online on social media showing the man being set alight and are examining it as part of their investigations.
Read more:
Man charged two years after fatal dog attack
Man stabbed to death at nightclub after 'scuffle
Supt James Spencer said: "We're examining CCTV and speaking to witnesses and are determined to find out who is responsible," he said.
"I've been speaking to people this morning, and so I know just how concerned they are and that people are after answers.
"We are determined to find the person responsible and get those answers as soon as possible, and I'd urge the community to work with us and to avoid any speculation at this stage."
Extra officers will be in the area today to speak to the community, as well as to provide reassurance, the force said.
Metropolitan Police is 'institutionally racist, sexist and homophobic' and may have more officers like Couzens and Carrick, review finds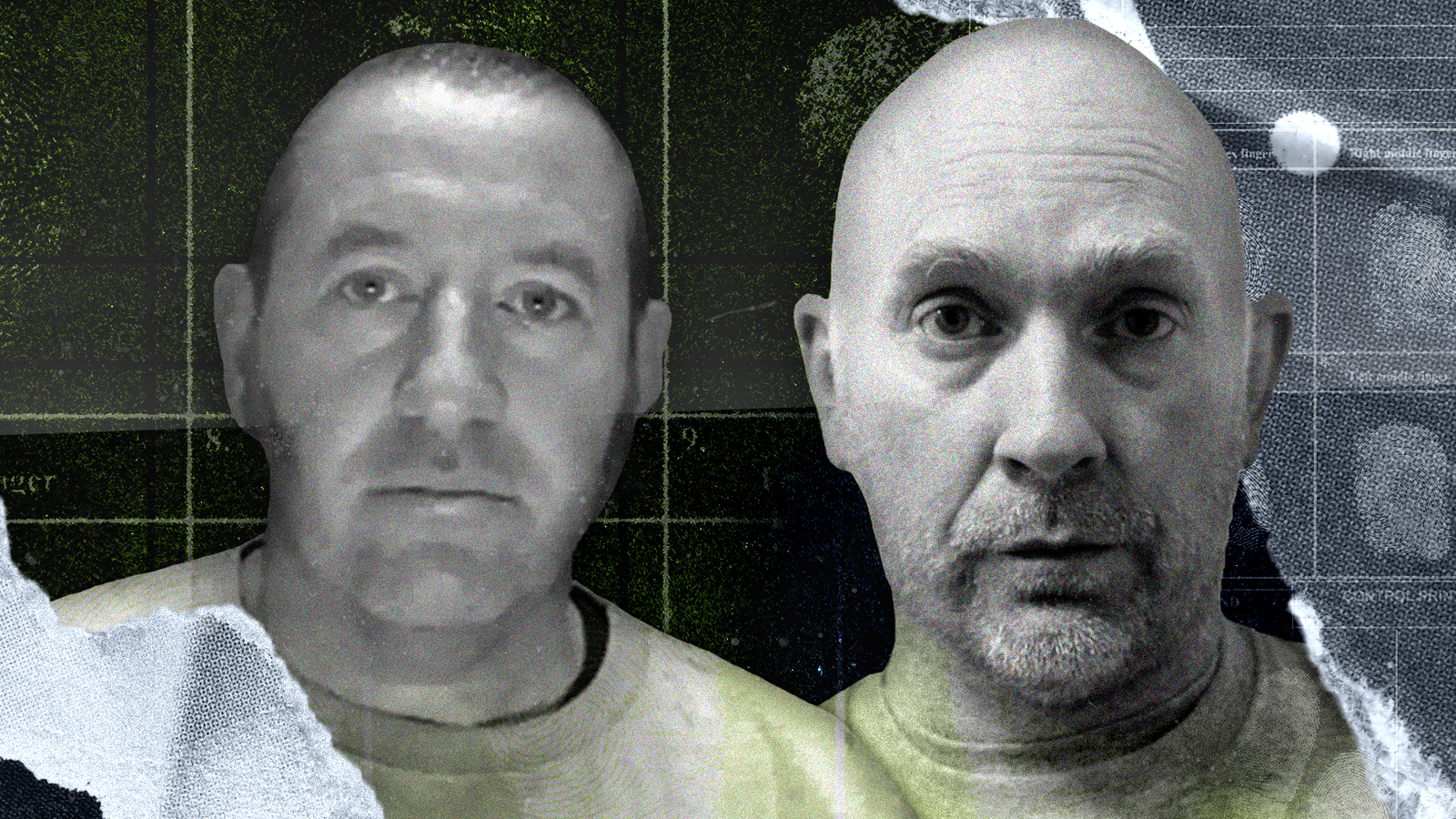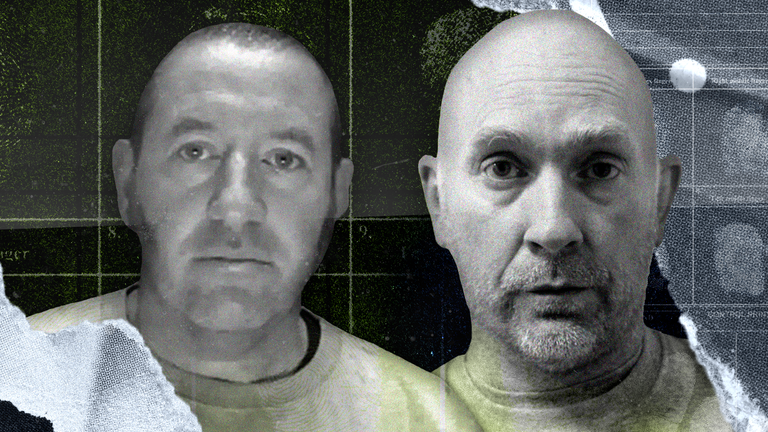 The Metropolitan Police is institutionally racist, sexist, and homophobic and may have more officers like killer Wayne Couzens and serial rapist David Carrick, a damning report has found.
A review by Baroness Louise Casey, who spent a year investigating the Met Police in the wake of the murder of Sarah Everard by Couzens, said Britain's largest force needs a "complete overhaul" and may need to be broken up.
Among a series of recommendations to "fix" the Met, Baroness Casey said the unit that Carrick – who was unmasked as one of Britain's most prolific sex offenders – and Couzens both served in should be "effectively disbanded".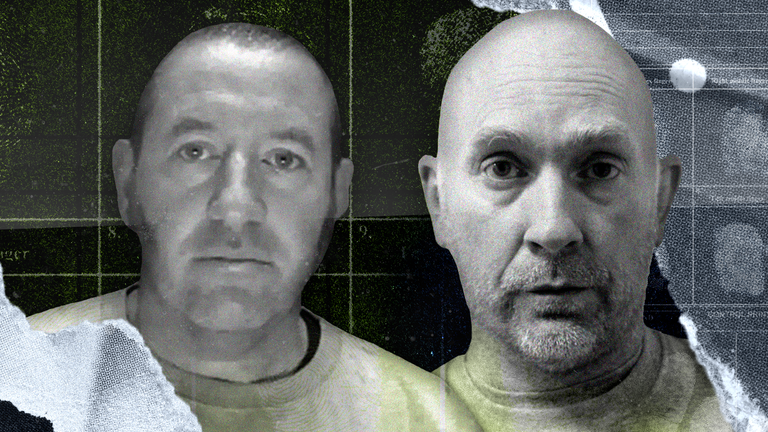 Her 363-page report found evidence of widespread bullying, racist attitudes and "deep-seated homophobia" in the force.
Asked if there could be more officers in the Met like Couzens and Carrick, Baroness Casey said: "I cannot sufficiently assure you that that is not the case."
She pointed out that Carrick was only caught after one of his victims heard a statement made by Ms Everard's devastated mother and was moved to contact Hertfordshire Police, rather than as a result of any action by the Met.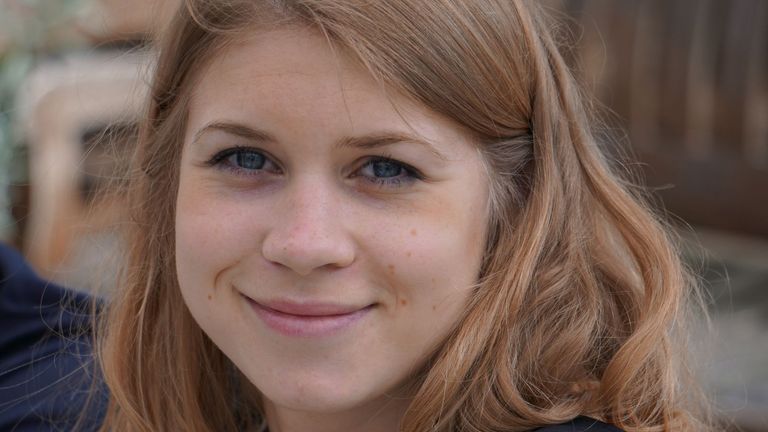 Among the report's findings:
• A policewoman told how she tried to end her own life over the Met's handling of her abuse allegations against another officer
• Staff were told that rape cases "would be dropped" due to a broken Met Police freezer that contained evidence from alleged victims. In another incident, a lunch box was found in the same fridge as rape samples, which would have contaminated evidence
• The Parliamentary and Diplomatic Protection Command – in which Couzens and Carrick served – is "a dark corner of the Met where poor behaviours can easily flourish"
• A "deeply troubling, toxic culture" existed in the Met's specialist firearms command, known as MO19, which included a training desk where "men hold competitions on how often they can make their female students cry"
• A female officer who accused a more senior colleague of sexual assault said she was "labelled a trouble-maker"
• An openly gay officer told the review: "I am scared of the police," after he was the target of a "sustained campaign of homophobia from inside the Met"
• One officer "groomed" a victim of domestic abuse, while another was heard calling a white woman caught buying drugs from a black man a "n***** lover".
'We've let Londoners down'

'Culture of denial'
Baroness Casey warned "predatory and unacceptable behaviour has been allowed to flourish" at the Met Police and there was a "culture of denial" in the force.
She called for the Met to "change itself", adding: "It is not our job as the public to keep ourselves safe from the police. It is the police's job to keep us safe as the public."
"I make a finding of institutional racism, sexism and homophobia in the Met," Baroness Casey wrote.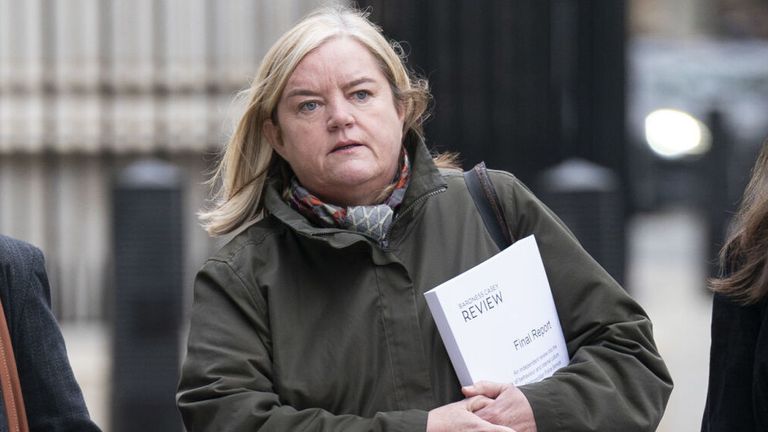 Damning review echoes landmark inquiry
The peer said if "sufficient progress" was not made to reform the force, "dividing up the Met… should be considered".
The force currently runs the national counter-terrorism command and there have long been calls for that responsibility to move to the National Crime Agency, to allow the Met to focus on policing London.
Her conclusion that the force is institutionally racist echoes that of the Macpherson Inquiry in 1999, which took place after Stephen Lawrence's murder and the abject failures in how the Met investigated his death.
Since then, the force has remained largely white and male, the review found.
The series of scandals at the Met Police
Baroness Casey's report listed a series of scandals that had "damaged the Met's reputation and cast doubt upon its culture and standards". They included:
• The kidnap, rape, and murder of Sarah Everard by serving Met officer Wayne Couzens in March 2021
• The Met's handling of a public vigil held following Ms Everard's murder
• An independent report – published in June 2021 – into the 1987 axe murder of Daniel Morgan, which found institutional corruption in the Met
• An inquest in December 2021 for the victims of serial killer Stephen Port found that fundamental failings by the Met "probably" contributed to three of the four deaths
• The jailing in December 2021 of two Met officers for taking and sharing photos of two murdered women, Bibaa Henry and Nicole Smallman
• A police watchdog report in February last year which identified misogyny, harassment, and bullying – including racist, sexist and homophobic messages– among officers based at Charing Cross police station between 2016 and 2018
• A child safeguarding report in March 2022 which revealed a 15-year-old black schoolgirl was strip-searched by police after she was wrongly suspected of carrying cannabis
• The jailing in February of police officer David Carrick, who admitted 49 charges – including 24 counts of rape – against 12 women.
Met Police report 'very difficult reading'

Met chief dismisses 'institutional' branding
In response to the report, Met Police Commissioner Sir Mark Rowley apologised and said he accepted the "diagnosis" of prejudice in the force.
However, he said he would not use the term "institutional" because he viewed it as politicised and ambiguous.
The senior officer – who replaced Dame Cressida Dick as the head of the Met last year – said the findings sparked "feelings of shame and anger, but it also increases our resolve".
"The appalling examples in this report of discrimination, the letting down of communities and victims, and the strain faced by the frontline, are unacceptable," he said.
"We have let people down, and I repeat the apology I gave in my first weeks to Londoners and our own people in the Met. I am sorry.
"I want us to be anti-racist, anti-misogynist and anti-homophobic. In fact, I want us to be anti-discrimination of all kinds."
'Every Met officer needs to be re-vetted'

Carrick victim: Every Met officer needs to re-vetted
By Andy Hughes, investigative journalist
A victim of serial rapist policeman David Carrick is calling for every Met officer to be re-vetted after a damning review into serious failings of Britain's biggest force.
The woman, in her 40s, was repeatedly raped and assaulted by Carrick for more than six months while in a relationship with the firearms officer.
Helen – not her real name – explained how Carrick boasted about his job in the Met, but later went on to abuse her physically and mentally over the course of their relationship.
Baroness Casey's report found that the Met's vetting process fails to weed out predatory officers, and the system needs a complete overhaul.
Helen told Sky News: "I think every male police officer in the Met needs to be re-vetted.
"When I first met David Carrick he was charming and really nice. He used to say that I would always be safe with him because he was a police officer.
"But the man I got to know became a monster. I can't believe that someone, so clearly evil, could be vetted, and they think he was okay to be in the police. I later found out there were loads of complaints and allegations against him – so he shouldn't have even been in the police.
"I have no idea how someone so f****d up can be a police officer, never mind give him a gun."
Carrick, who starved the victim and her daughter, so they would be weak, placed several home surveillance cameras around his home to track their movements while he was out working for the Metropolitan Police.
Helen was left so traumatised that she fears all uniformed police officers. She said: "When I see a police officer in uniform, I freeze – even now. I remember going into a petrol station and all of a sudden, I hear the sound of a police radio and I thought: 'Oh my god', I didn't know what to do.
"At that time in my mind, I was thinking: 'What are they going to do to me? How are they going to harm me? They're not here to protect me'."
Baroness Casey said she was disappointed that Sir Mark would not accept the term "institutional" in relation to her findings, but said she will wait to see what action the force takes in the coming weeks and months.