close video This is a crisis of faith, not a crisis of banking: Keith Fitz-Gerald
Fitz-Gerald Group principal Keith Fitz-Gerald says the bank coalition is not keeping the market afloat because many big traders believe there will be a bailout after the Dow responded negatively to collapses of Signature Bank and SVB.
The Oracle of Omaha has been in touch with Biden administration officials to lend his assistance during the current banking crisis.
Billionaire investor Warren Buffett has had multiple conversations with President Biden's team in recent days, according to Bloomberg.
 The calls have centered around Buffett possibly investing in the US regional banking sector in some way, but the billionaire 
Buffett has reportedly given advice and guidance about the crisis.
UBS CLOSING IN ON DEAL TO TAKE OVER STRUGGLING CREDIT SUISSE BANK: REPORT
Billionaire investor Warren Buffett (Daniel Zuchnik/WireImage / Getty Images)
Berkshire Hathaway's chief has a long history of stepping in to aid banks in crisis.
Among the companies Buffett has helped in the post are Bank of America and Goldman Sachs. 
Buffett gave Bank of America a cash injection in 2011 after its stock plunged amid losses tied to subprime mortgages. 
In 2008, Buffett gave Goldman a $5 billion lifeline to shore up the bank following Lehman Brothers' collapse.
BIG WEEK FOR MONEY MARKET FUNDS AMIDST FINANCIAL TURMOIL
FOX Business has reached out to Berkshire Hathaway for comment.
Close-up of sign with logo on facade at First Republic Bank branch in San Ramon, California. (Photo by Smith Collection/Gado/Getty Images) / Getty Images)
This past week, US regulators unveiled extraordinary measures to calm customers, promising to fully pay out uninsured deposits in the failed banks. 
Biden's team created backstops that don't require direct government spending from taxpayers, including the Federal Reserve's actions. 
Big US banks voluntarily deposited $30 billion to stabilize First Republic Bank this week.
BANKING SYSTEM ON THE VERGE OF A 'BEAR STEARNS MOMENT': FORMER FDIC CHAIR
Customers in line outside Silicon Valley Bank headquarters in Santa Clara, California. (David Paul Morris/Bloomberg via Getty Images / Getty Images)
The crisis began when Silicon Valley Bank, the nation's 17th largest, was shut down by the FDIC a week ago as regulators moved to protect customers as it faced a liquidity crunch following a $2 billion loss.
GET FOX BUSINESS ON THE GO BY CLICKING HERE
It became the largest bank failure since the financial crisis. 
Federal regulators last Sunday, said New York-based Signature Bank was being shut down to protect consumers and the financial system following the collapse of SVB.

Easter holidaymakers warned of disruption as Heathrow Airport security guards start 10-day strike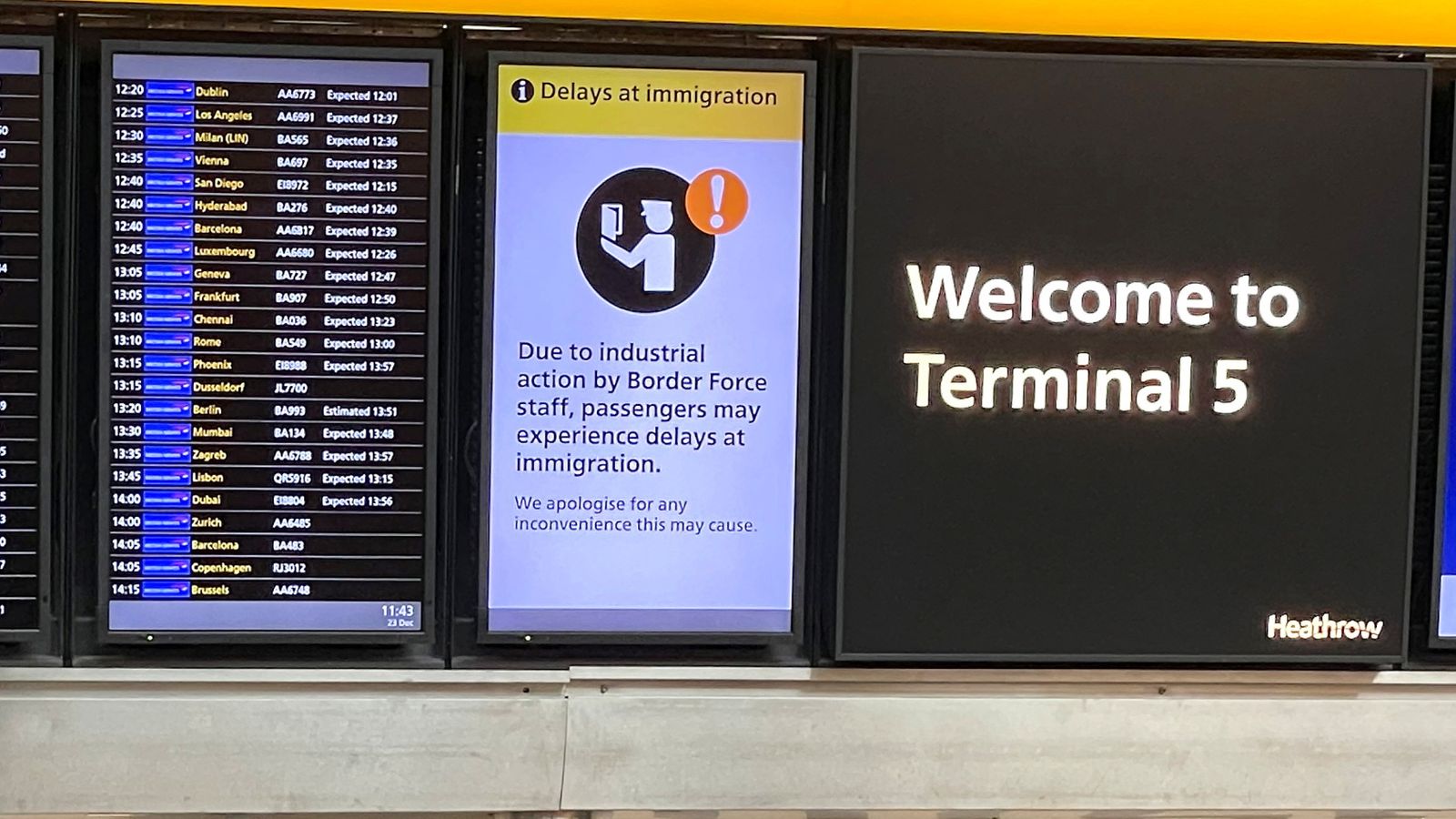 Ten days of of strikes by security guards at Heathrow Airport start today after last-minute talks failed to resolve a pay dispute.
Around 1,400 members of the Unite union who are employed by Heathrow Airports Ltd (HAL) are expected to take part in the 10-day walkout which ends at 23.59pm on Easter Sunday.
The strikes involve security officers at Terminal Five, which is used exclusively by British Airways, and campus security guards who are responsible for checking all cargo that enters the airport.
As a result, British Airways said it has cancelled around 5% of its flights during the industrial action and stopped selling tickets for strike days.
Unite said the strikes will cause disruption to flights, however Heathrow said it has contingency plans to help passengers during the Easter getaway.
The union said talks broke down because HAL failed to substantially improve its pay offer.
Unite regional co-ordinating officer Wayne King said: "Heathrow Airport has thrown away the opportunity to avoid strikes.
Union warns of 'severe delays and disruption'
"Unite went into today's (Friday's) meeting looking for an offer our members could accept. Unfortunately it seems HAL went in with no intention of avoiding industrial action.
"The strike action will undoubtedly result in severe delays and disruption to passengers across the airport but this dispute is a direct result of Heathrow Airport's stubborn refusal to pay its workers fairly."
Read more:
Heathrow strike forces BA to cancel flights from Terminal 5 over Easter period
Strike to hit Heathrow Airport over Easter
Who is striking and when?
Heathrow said it was putting "contingency plans" in place and drafting 1,000 extra staff into terminals to assist passengers.
An airport spokesperson said: "We will not let these unnecessary strikes impact the hard-earned holidays of our passengers.
"Our contingency plans will keep the airport operating as normal throughout."
Passengers should check their flight status
They added: "Following further talks, Unite has again refused to take an improved offer to members, despite the PCS union wanting to do so.
"Colleagues could have an above-inflation 10% pay increase back-dated to January 1 and a lump sum payment of £1,150, but instead they're left empty-handed by Unite's actions."
Heathrow said that at any busy time it may take a little longer than usual to get through security during the strikes.
"Passengers can help us ensure they get the best start to their journeys by checking their flight status with their airline before travelling to the airport, arriving at I no earlier than two hours before short haul flights and three hours before long-haul flights and by being ready for security with their compliant liquids and electronics out of their hand luggage," it said in a statement.
At least 35 people killed after falling into well during celebration at Indian temple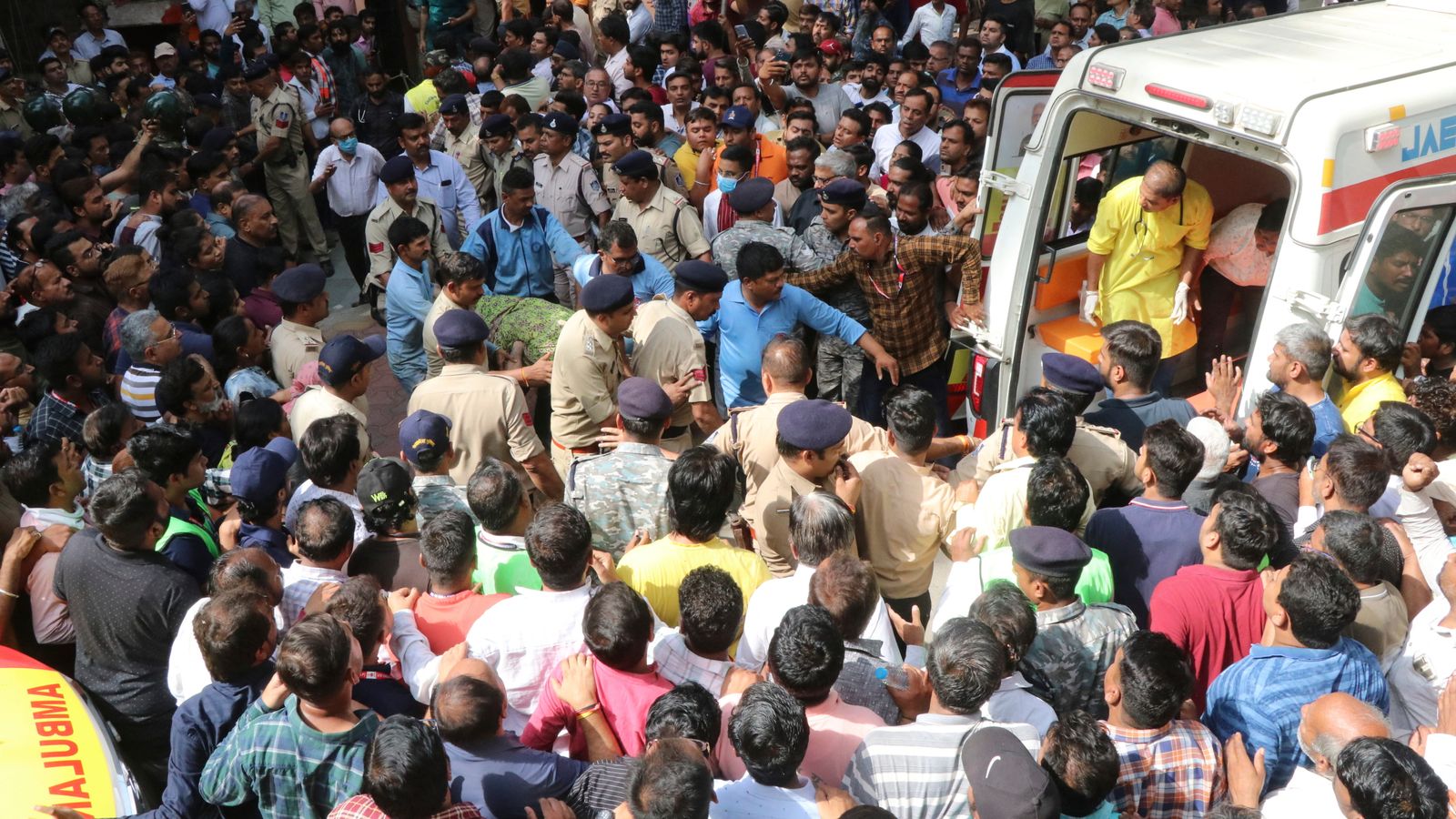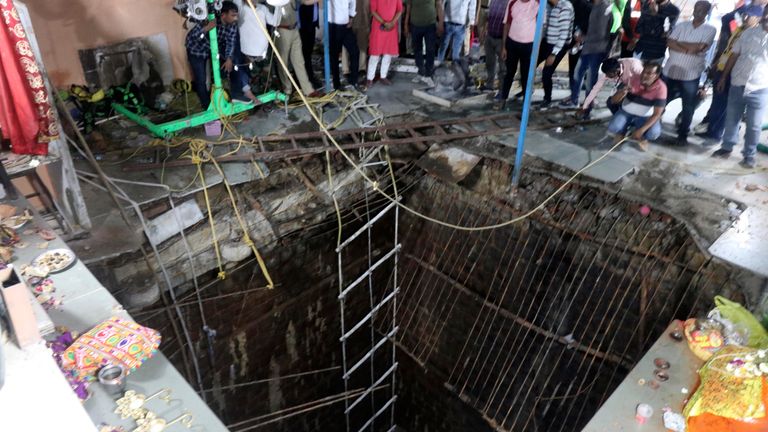 At least 35 people have died after the roof of a stepwell collapsed, plunging scores of people tens of feet down into the well.
The army was called in last night to help with rescue operations that have gone on for over 18 hours.
The incident took place at the Baleshwar Mahadev temple in Indore, Madhya Pradesh.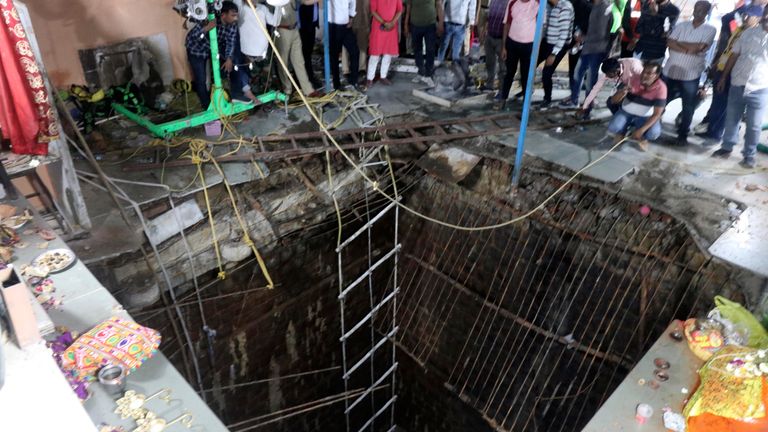 Devotees had thronged the temple on Ram Navami, one of the most auspicious days in the Hindu calendar which celebrates the birth of Lord Rama.
Dr Ilayaraja, the District Collector of Indore, said "a total of 35 people died, one missing and 14 people have been rescued. Two people returned home safely after getting treatment. The search operation to trace persons reported missing is underway."
A fire ritual (Havan) was being conducted on the concrete slab covering the stepwell where the devotees had gathered. The platform could not take the weight of the many on it and gave way.
Mahesh Chandra Jain, of the state Disaster Emergency and Response Force, said the army joined the rescue operation late on Thursday.
"Seventy army soldiers started the rescue and recovered at least 16 bodies buried under the debris of the roof in the stepwell."
The National Disaster Relief Force (NDRF), police and locals have been engaged in rescue operations. Unable to reach some areas of the well, the authorities requested for military help.
Mr Jain said: "We were facing difficulty in rescue operation because water is continuously coming out of the stepwell."
In a tweet Prime Minister Narendra Modi said: "Extremely pained by the mishap in Indore.
"Spoke to Chief Minister Shivraj Singh Chouhan and took an update on the situation. The State Government is spearheading rescue and relief work at a quick pace. My prayers are with all those affected and their families."
Chief Minister Shivraj Singh Chauhan has ordered a magisterial inquiry into the incident. "I have given instructions to investigate the incident. In this unfortunate incident, the government stands with all those families with full sensitivity, whom we could not save."
Read more:
Indian MP sentenced to two years in prison for defaming PM
BBC India offices raided by tax officials
The temple head priest Laxminarayan Sharma, who was rescued, said that due to construction in the temple the fire ritual was conducted on the stepwell platform.
"The roof was constructed without any concrete and was supported by putting stone slabs and concrete by fitting iron rods", he added.
Images from the site showed many people including women and children trapped in a mesh of iron rods and concrete debris.
There are reports that residents of the area had made prior complaints to the municipal corporation regarding the safety of the temple.
The families of those killed have demanded action against the temple trust.
UK to join Indo-Pacific trade bloc in biggest trade deal since Brexit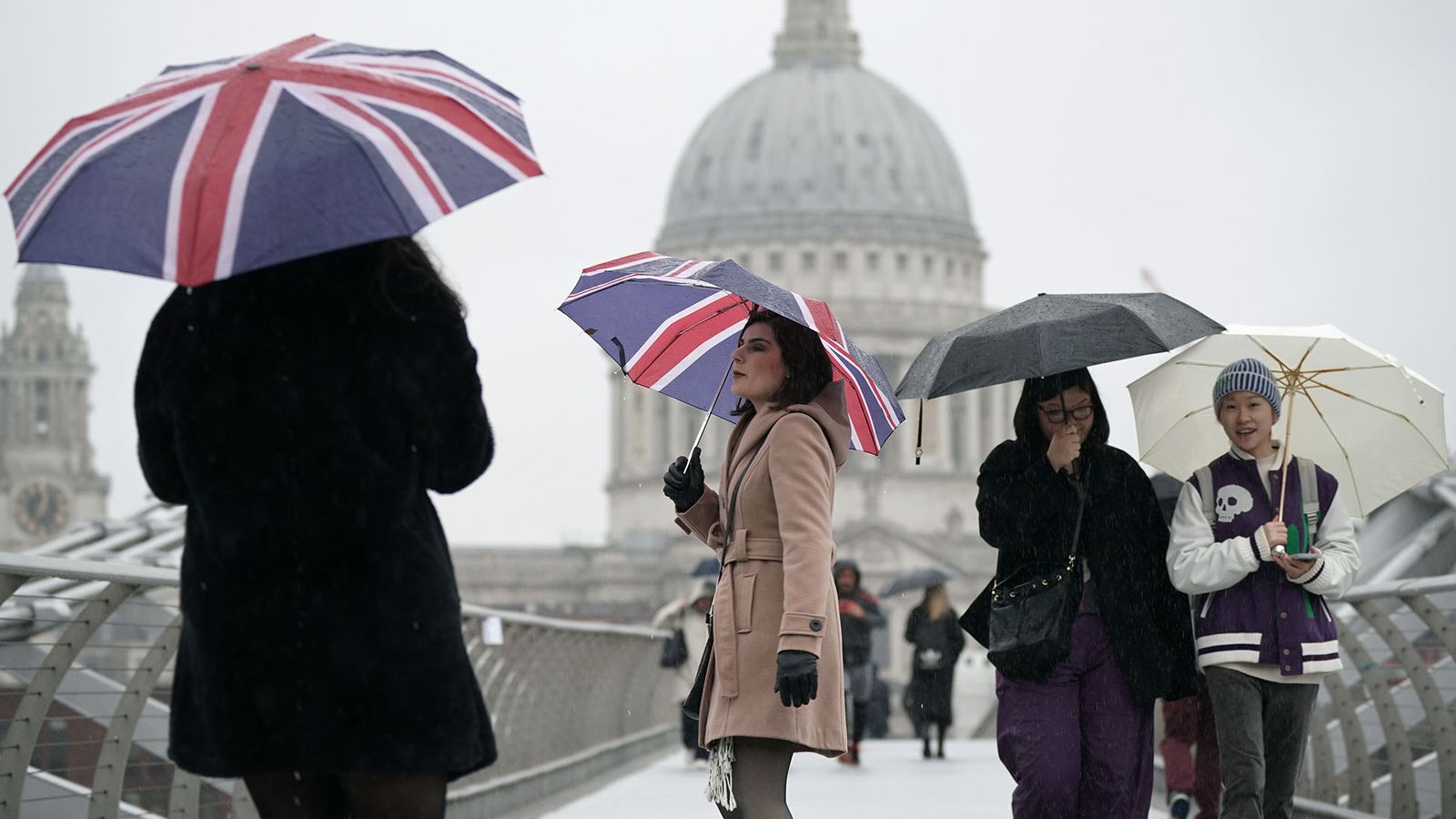 The UK is set to join the Comprehensive and Progressive Agreement for Trans-Pacific Partnership – known as CPTPP – in what the government says is its biggest trade deal since Brexit.
The CPTPP is a free trade agreement between 11 countries across the Indo-Pacific – namely Australia, Brunei, Canada, Chile, Japan, Malaysia, Mexico, New Zealand, Peru, Singapore and Vietnam.
The partnership sees the countries open up their markets to one another, reducing trade barriers and tariffs, with the hope of bolstering the economies of its members.
When it joins, the UK will become the first European country to enter the agreement, and the government claims it will lead to a £1.8bn boost to the economy "in the long run".
The deal has been praised by a number of business groups, including the CBI, Standard Chartered and Pernod Ricard.
But other trade experts have warned it will not make up for the economic hit caused by leaving the trade bloc of the European Union.
Zero tariffs for cheese, cars, chocolate and gin
The UK began negotiations to join the bloc in September 2021 when Boris Johnson was in Downing Street.
The signatory countries of the CPTPP are home to 500 million people and the government claims after the UK joins, it will be worth 15% of global GDP.
Number 10 said as a result of becoming a member, more than 99% of goods exported from the UK to the list of countries would be eligible for zero tariffs, including cheese, cars, chocolate, machinery, gin and whisky.
And it said the services industry would benefit too, with "reduced red tape and greater access to growing Pacific markets".
Commenting on the announcement, Prime Minister Rishi Sunak said the agreement "puts the UK at the centre of a dynamic and growing group of Pacific economies".
He added: "We are at our heart an open and free-trading nation, and this deal demonstrates the real economic benefits of our post-Brexit freedoms.
"As part of CPTPP, the UK is now in a prime position in the global economy to seize opportunities for new jobs, growth and innovation."
The final administrative and legal steps will now take place, before the UK formally signs up in 2023.
'EU should be priority'
The announcement was welcomed by the interim director general of business group the CBI, Matthew Fell, who called it "a real milestone for the UK and for British industry".
He added: "Not only does the agreement provide greater access to a group of fast growth economies representing 14% of global GDP and over 500 million consumers, but membership reinforces the UK's commitment to building partnerships in an increasingly fragmented world.
"CPTPP countries and business need to work together to future-proof the rules-based trading system and stimulate growth with a focus on digital, services and resilient supply chains."
However, while the Institute of Directors it was "vital the UK signs trade deals to restore our international reputation since Brexit", it said "complete reorientation" to the Indo-Pacific would not solve "the very real problem that businesses currently face – namely that they have many more trade related challenges than they did six years ago".
They added: "From our surveys, directors have told us that the EU-UK relationship is a priority issue the government needs to address in order to support business.
"UK companies still rely on the long established links they have with EU markets, which are directly on our doorstep and with whom they have closer historical ties.
"The Indo-Pacific strategy will open up important opportunities for UK businesses, but the government must not forfeit the significance of our relationship with the EU in order to do so."