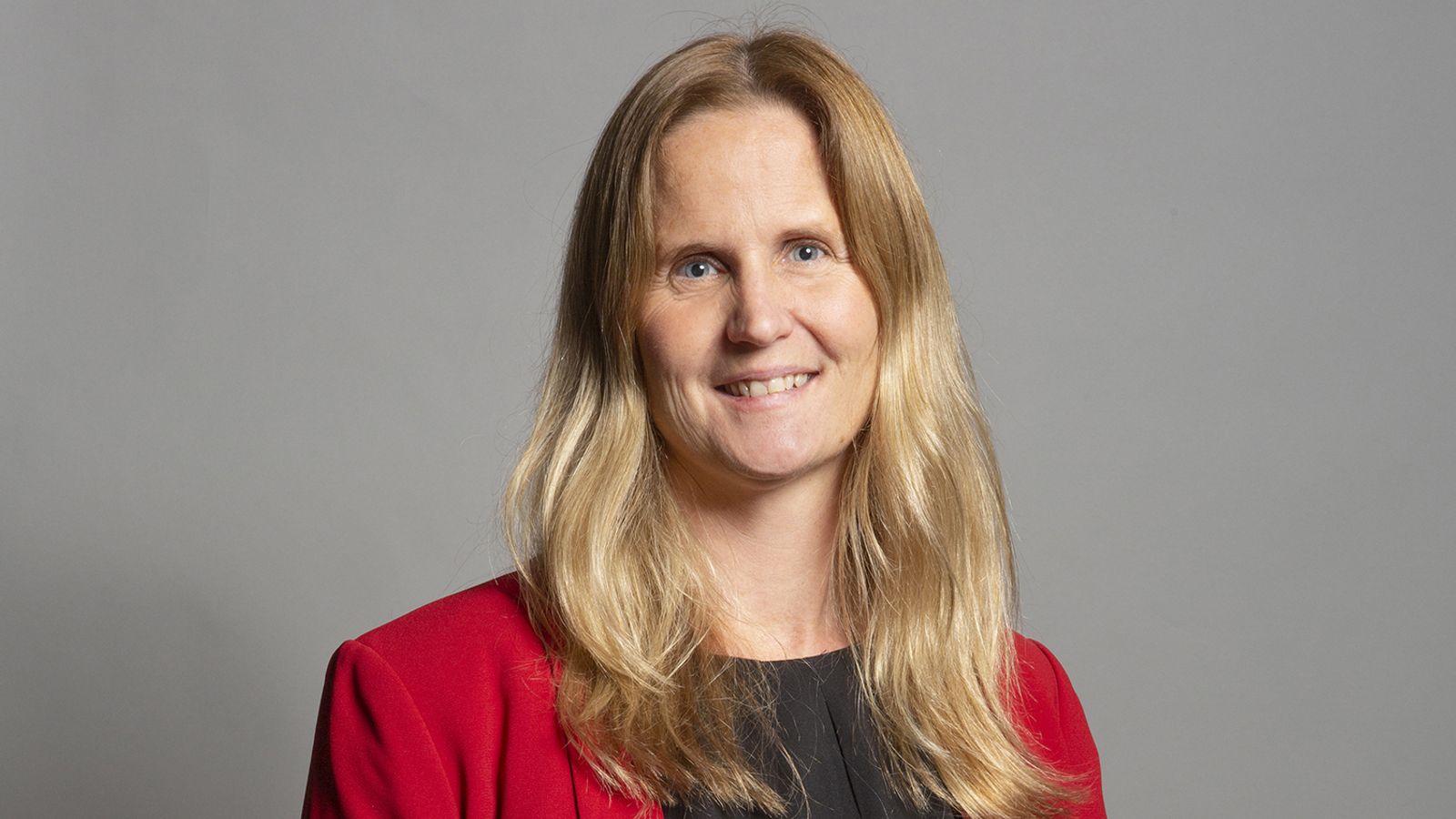 Left-wing Labour MP hits out after losing selection battle – as party leadership accused of 'purging socialists'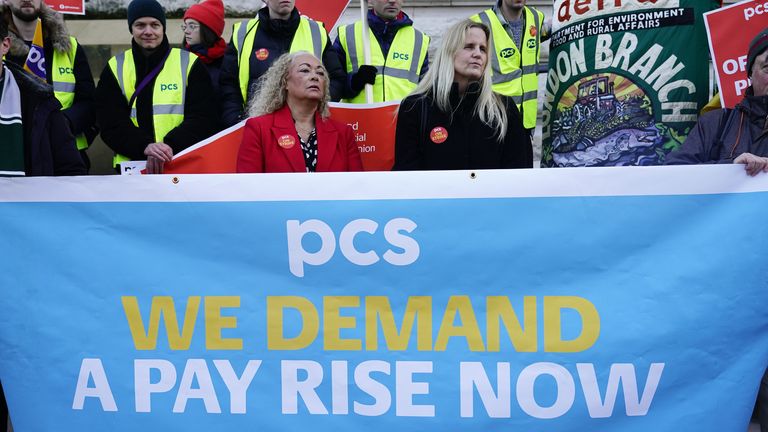 A left-leaning Labour MP claimed she faced "unacceptable obstacles" after losing a selection battle for a new seat in Wales.
Beth Winter said she would be "taking advice and soundings" on her next steps after Gerald Jones, a Labour frontbencher, was announced as the candidate for Merthyr Tydfil and Upper Cynon.
Proposed boundary changes in Wales mean the two MPs' constituencies would effectively be merged into one – setting up the two-way contest between them.
Politics Live: Labour asks 'where is missing £21bn'
The controversy comes amid a row over the decision to block left-wing Labour mayor Jamie Driscoll from running for another role in the North East.
Momentum, the grassroots left-wing organisation that supports Labour, accused the party's leadership of "taking a sledgehammer to the democratic rights of local Labour members in order to purge socialists and instal [Keir Starmer] loyalists".
Mr Driscoll said he had not ruled out taking legal action against the party, with Greater Manchester mayor Andy Burnham and his counterpart in the Liverpool City Region, Steve Rotheram, claiming the move did not seem "democratic, transparent and fair".
In a statement, Ms Winter said she was "disappointed by this very close result and the unjust manner in which it came about, which leaves major questions outstanding".
She said: "In this contest, I sought reselection as Labour's candidate on a platform of solidarity with striking rail workers, nurses and teaching staff, all of who I have been proud to stand with on the picket line.
"I have campaigned for properly funded public services paid for by taxing the rich, an extension of workers' rights including a £15 per hour living wage, the renationalisation of our public services and a 'green new deal' to deliver a jobs-led economic recovery.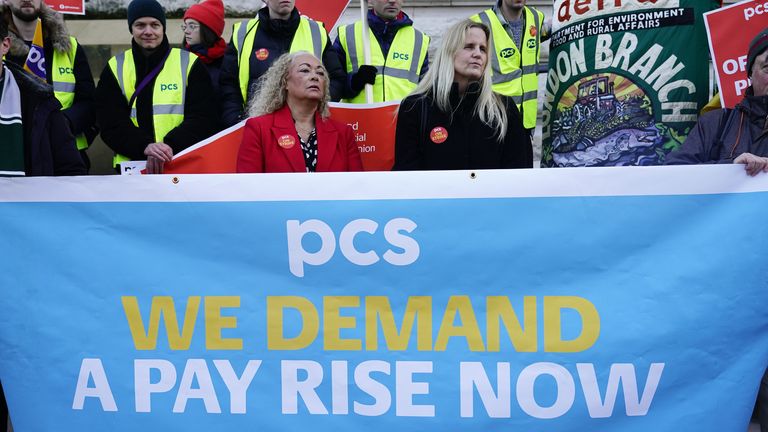 "However, unacceptable obstacles were placed in the way of this grassroots campaign, undermining the democratic process."
Describing the "obstacles" she faced, Ms Winter claimed the "online only process" was "bulldozed through" in a matter of weeks without any face-to-face hustings.
She added: "This was not a fair contest, and I will be taking advice and soundings in the days ahead about my next steps."
Ms Winter has been MP for Cynon Valley since 2019 and is a member of the Socialist Campaign Group parliamentary caucus.
She had previously expressed concern that too much of the contest was online.
Commenting on the case, veteran left-wing MP John McDonell said there were questions to be answered and called the result a "huge setback for our movement".
He tweeted: "Beth Winter is a principled, incredibly hard working, socialist MP, so this is a huge setback for our movement. In this dignified statement, she shows her commitment to her constituents & the cause of Labour. Questions need to be asked about forcing thru of a solely online process."
Mr Jones has represented Merthyr Tydfil and Rhymney since 2015 and serves as shadow Wales minister.
He thanked Ms Winter for a "comradely campaign" and said he was "incredibly grateful that Labour members have chosen me to be the candidate for Merthyr Tydfil & Upper Cynon".
"Britain is crying out for a UK Labour Government and I'll work flat out to make Keir Starmer our next prime minister," he said.
Somalia truck bombing kills 15 people and wounds 40 others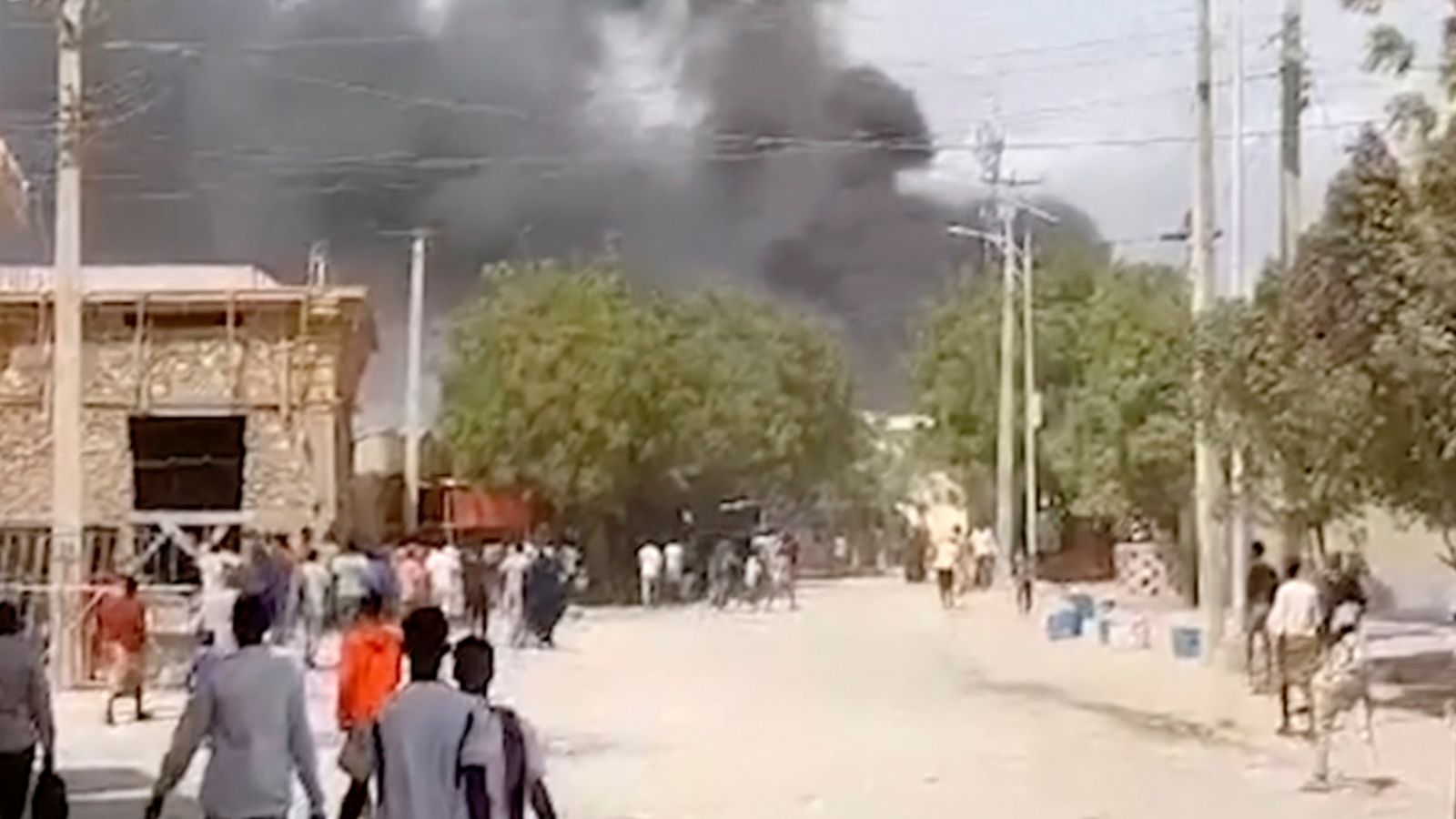 A bombing at a checkpoint in Somalia has killed at least 15 people and wounded 40 others, authorities have said.
Images on social media showed a damaged truck cab on fire and black smoke billowing from the scene in the central city of Beledweyne.
No one has immediately claimed responsibility, including Al Shabaab, which often carries out attacks and controls parts of Somalia.
Police officer Ahmed Aden said the dead included five police officers who fired on the truck in a failed attempt to stop it from ramming into the nearby checkpoint.
Shops nearby were reduced to rubble, with reports of people missing beneath the debris.
It was a truck loaded with explosive devices that forcefully passed through the government-manned checkpoint, and a pick-up vehicle belonging to security personnel was chasing it when it exploded," said witness Abdikadir Arba, who said he was about 200 metres away and was one of the first responders.
Abdifatah Mohamed Yusuf, director-general of the Hirshabelle Ministry of Humanitarian and Disaster Management, confirmed the deaths.
"Twenty of the wounded have been admitted to Beledweyne hospitals, while another 20 are in critical condition, prompting a request for their airlift to Mogadishu for advanced medical treatment," he said.
Read more on Sky News:
Somalia is fighting a battle on all fronts
At least 20 killed in hotel attack
Locust swarms risk food crisis
Hirshabelle is a state that includes Beledweyne. It has been the centre of the Somali government's latest military offensive against extremists from Al Shabaab.
Click to subscribe to the Sky News Daily wherever you get your podcasts
Al Shabaab has been battling Somalia's central government for more than a decade, aiming to establish its rule based on strict interpretation of Islamic sharia law.
Fugitive on run for more than 30 years laughs as he's finally caught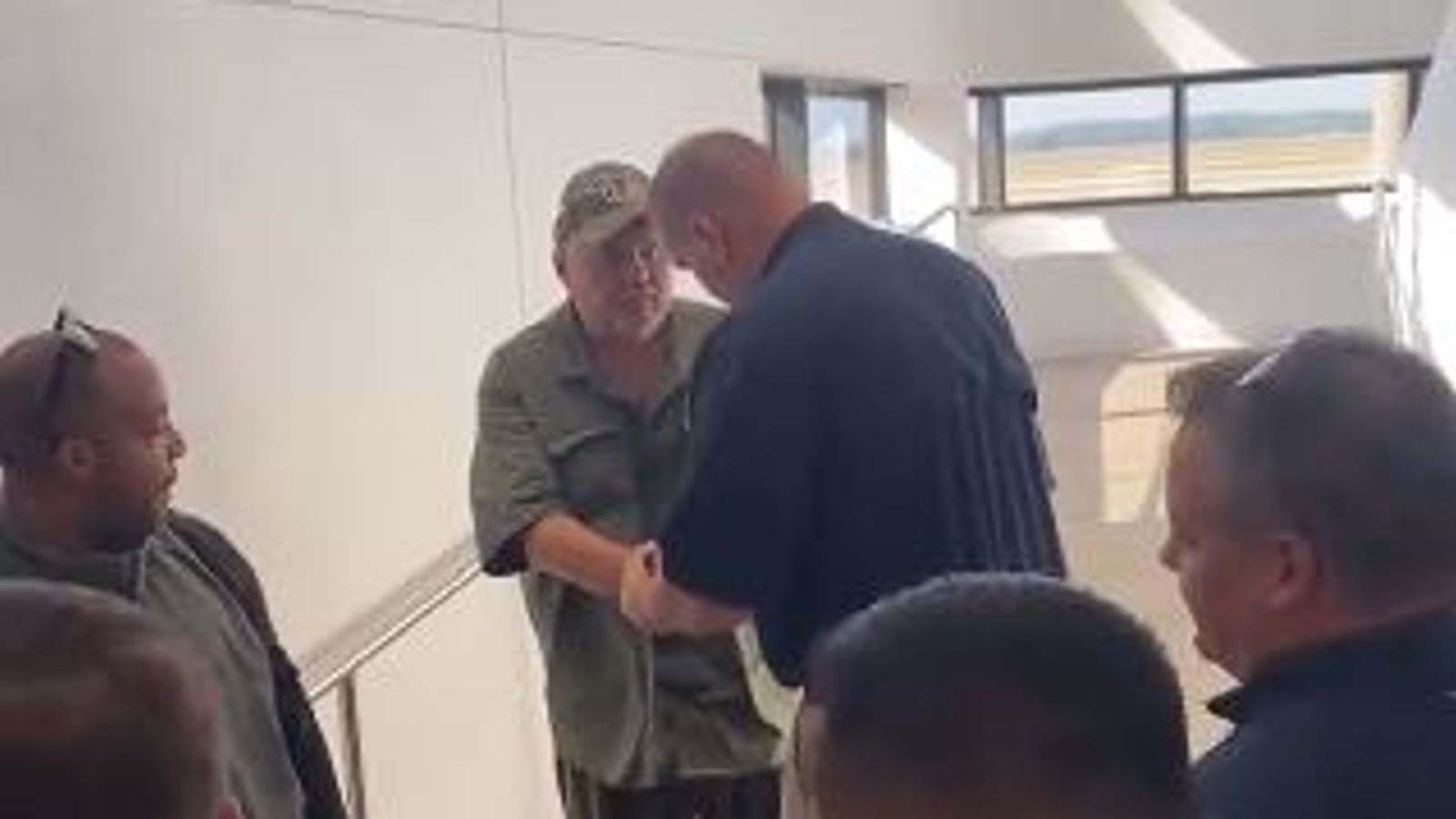 A fugitive convicted of attempted murder who evaded police for more than 30 years has been caught.
Greg Lawson, who had been on the run for 32 years, laughed and asked officers "how are you doing?" as he was handcuffed in Huatulco, Mexico.
Lawson, 63, fled Louisiana, in the US, just before a jury found him guilty of shooting a man called Seth Garlington in 1991 – sparking an FBI manhunt in May that year.
In a video shared by FBI News Orelans on X, formerly known as Twitter, Lawson is seen wearing a short-sleeve shirt and camouflage cap.
With police officers in escort, he patted someone on the shoulder while laughing, before another officer turned to handcuff him.
Douglas Williams Jr, the agent in charge of FBI New Orleans, said the capture would not have been possible without the help of authorities in Mexico.
"We want to thank our partners and the public in this case, who never gave up hope that justice could be served for Mr Lawson's victim," he said.
"There is no doubt that Mr Lawson might still be in the wind if our partners in Mexico had not been willing to deal with this so swiftly."
The FBI said they had always suspected Lawson was hiding out in Mexico, but a "tip" they received earlier this month appeared to confirm their theory.
Read more:
Murderer who escaped prison by 'crab-walking' up wall caught
Man fleeing Venezuela faces goodbye to pet squirrel after 3,000-mile journey
He was arrested on Tuesday, 19 September, and was taken into custody back in Louisiana.
According to a local Louisiana news channel, KTBS, Lawson had a "fistfight" with Mr Garlington in a car park at a petrol station.
Court documents, they added, claim Lawson forced Mr Garlington's vehicle off the motorway, with Lawson then firing shots.
When the jury came back from deliberation to confirm the guilty verdict, Lawson had already run away.
The FBI had offered a $10,000 (£8,200) reward for his capture.
Sweden: Chunk of motorway collapses in landslide – leaving three in hospital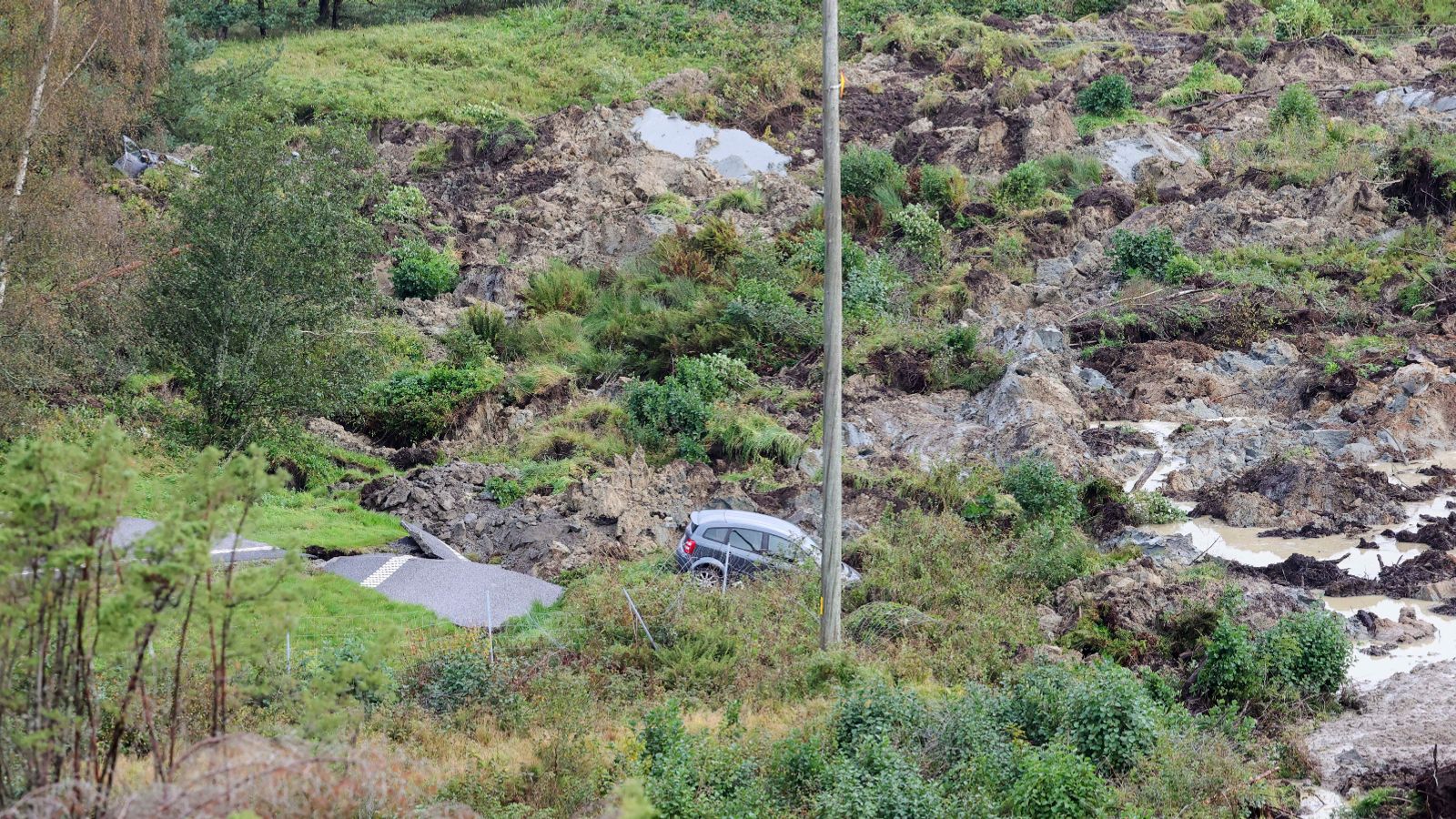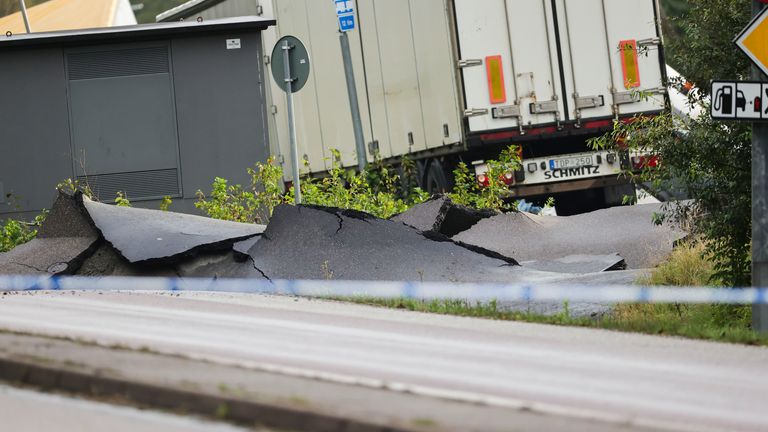 Three people have been taken to hospital after a large chunk of a motorway in Sweden collapsed in a landslide early on Saturday morning.
Police said at least four cars and a bus skidded off the E6 motorway – connecting Gothenburg in Sweden to Norway's capital Oslo – near the small town of Stenungsund.
Several buildings were also damaged, including a Burger King restaurant.
The landslide has affected a total area of around 700 x 200 metres, which is roughly equivalent of 21 football pitches.
"The hardest hit parts of the landslide area measure around 150 x 100 metres," the Gothenburg Rescue Services added in a statement.
"A number of people have been helped out of vehicles in the slide area with the help of fire personnel and a helicopter."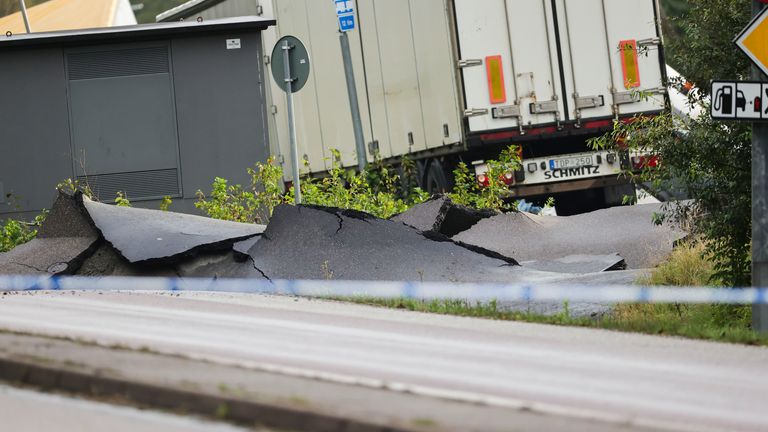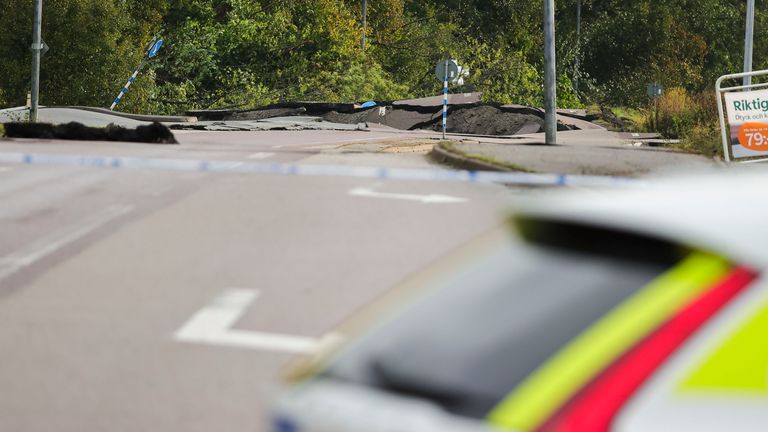 Rescue services say further landslides cannot be ruled out.
Police say nobody is suspected of a crime, but an investigation has been launched into whether a construction site nearby caused the landslide.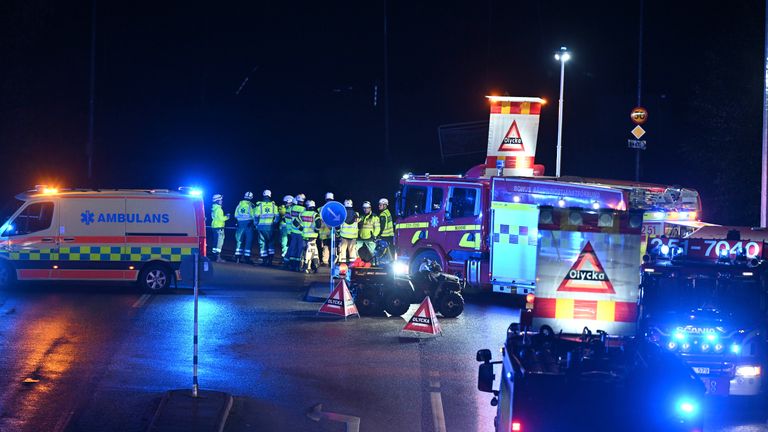 There has also been heavy rainfall in the area over the past few days.
Swedish news agency TT reported several cars and one truck had fallen into cracks caused by the landslide, while rescue services told public broadcaster SVT all people have been helped out.
Specially trained dogs were on the scene to ensure no people had been overlooked among the debris.